The theme of Fun Day for the Montessori School and Elementary School in October was "Reading". We all love reading!
The Dress-up event was becoming their favorite character in a book. The children dressed up as a princess, unicorn, witch, dog, monkey, car, character from the Bible, and much more.  They enjoyed talking to each other about their characters.

Another event was the Door Design:  Each class from Montessori up to Grade 5 made a door cover from a book for a display in the main building.  Our class chose the book "Draw Me a Star" by Eric Carl.  It was fun to draw (a star)!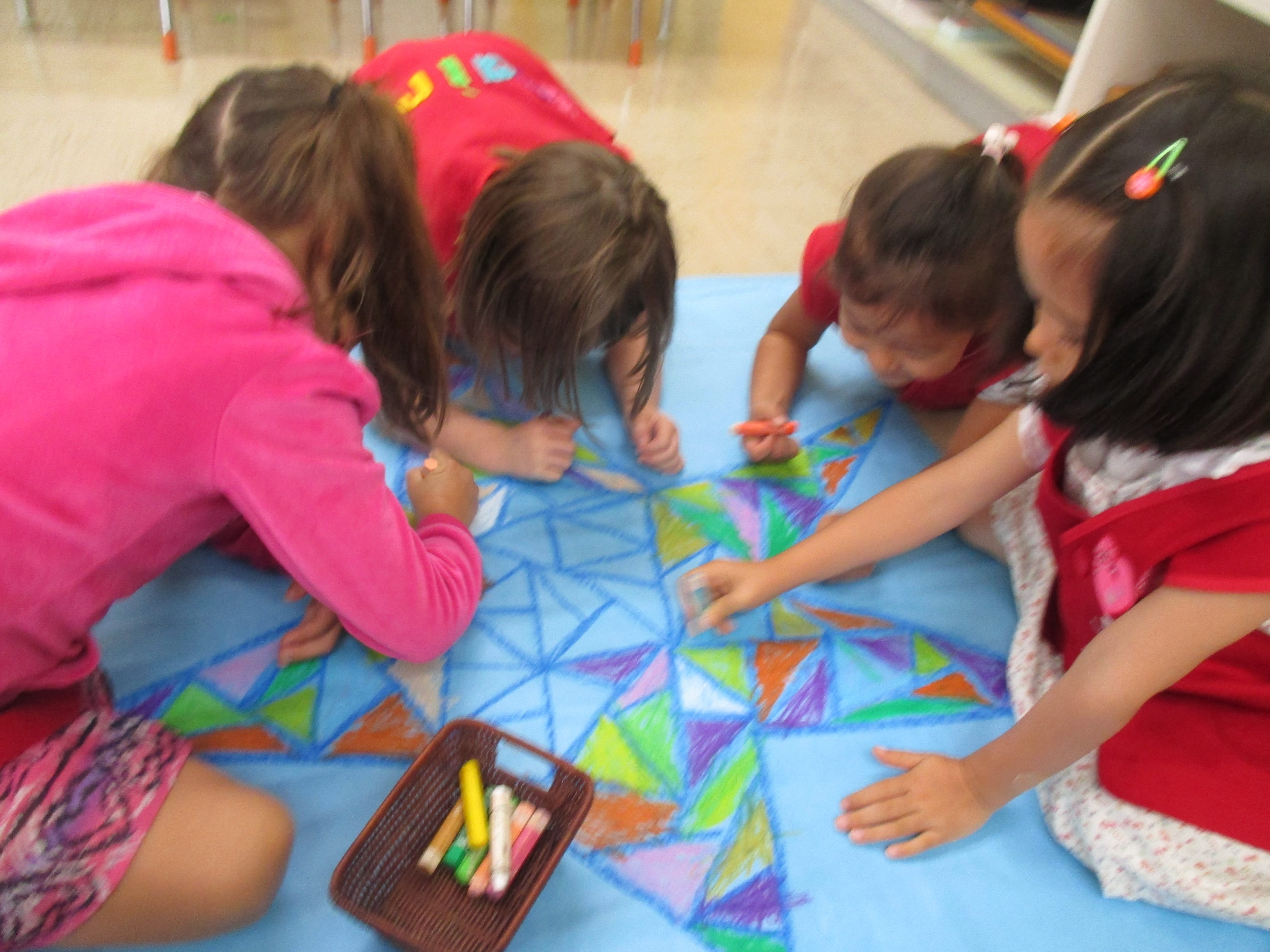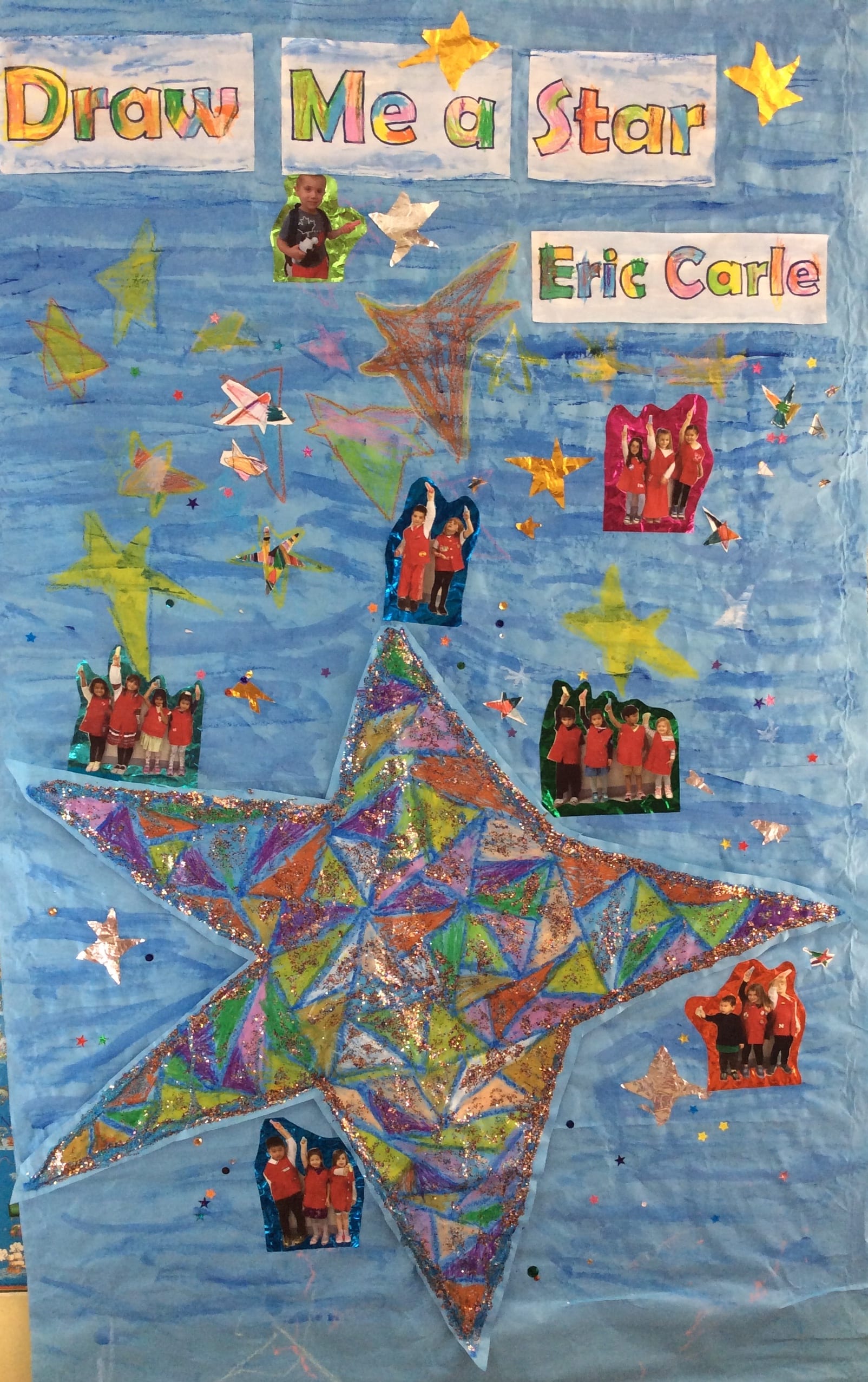 And we took turns in pairs to pose under our poster.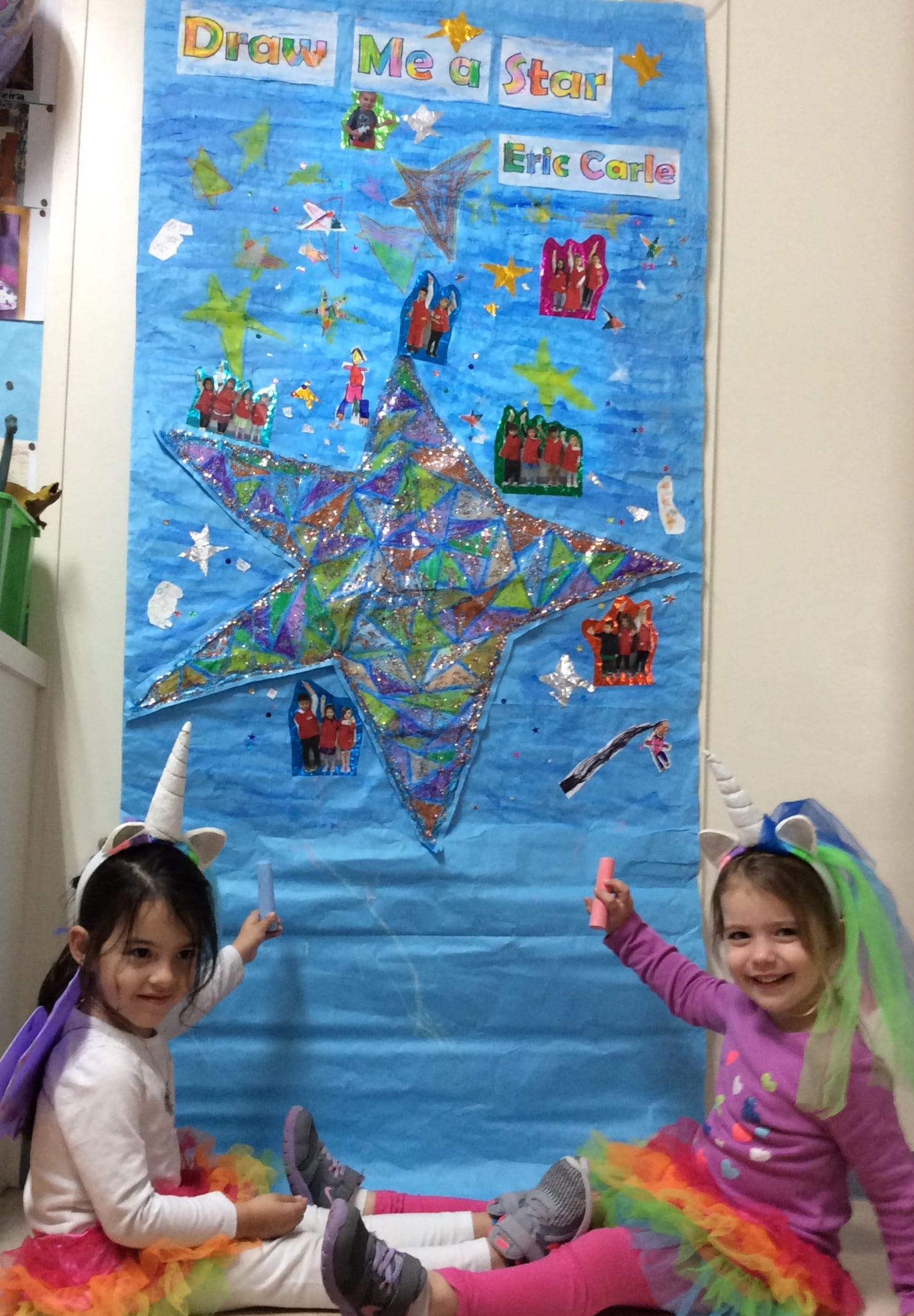 Ms. Catherine's class chose the book "Shape Space" by Cathryn Falwell. Each child chose a shape and drew a picture with their faces on them.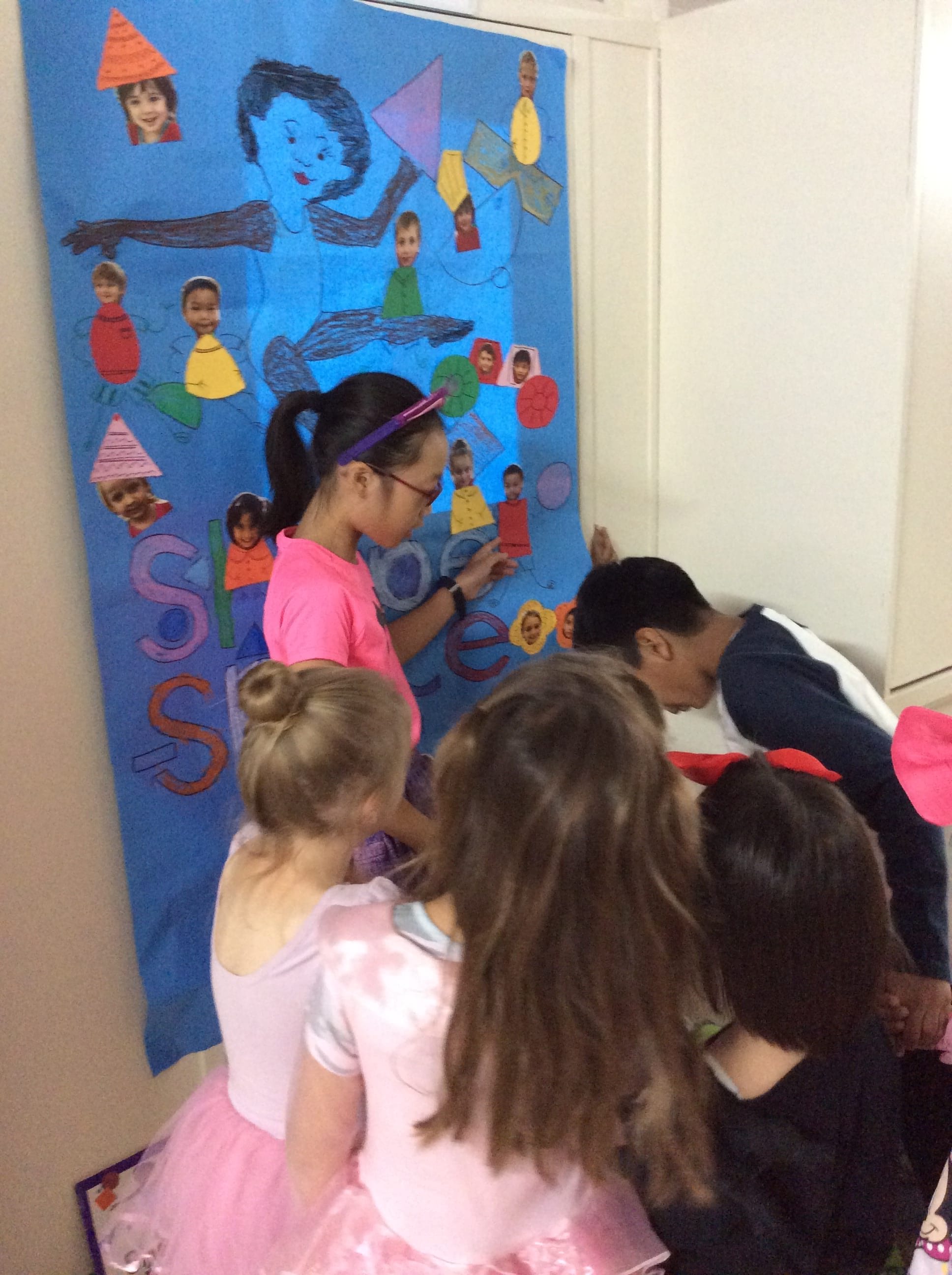 Ms. Sallie's class chose "A Busy Year" by Leo Lionni,  and each child took a picture by the door poster dressed as a mouse.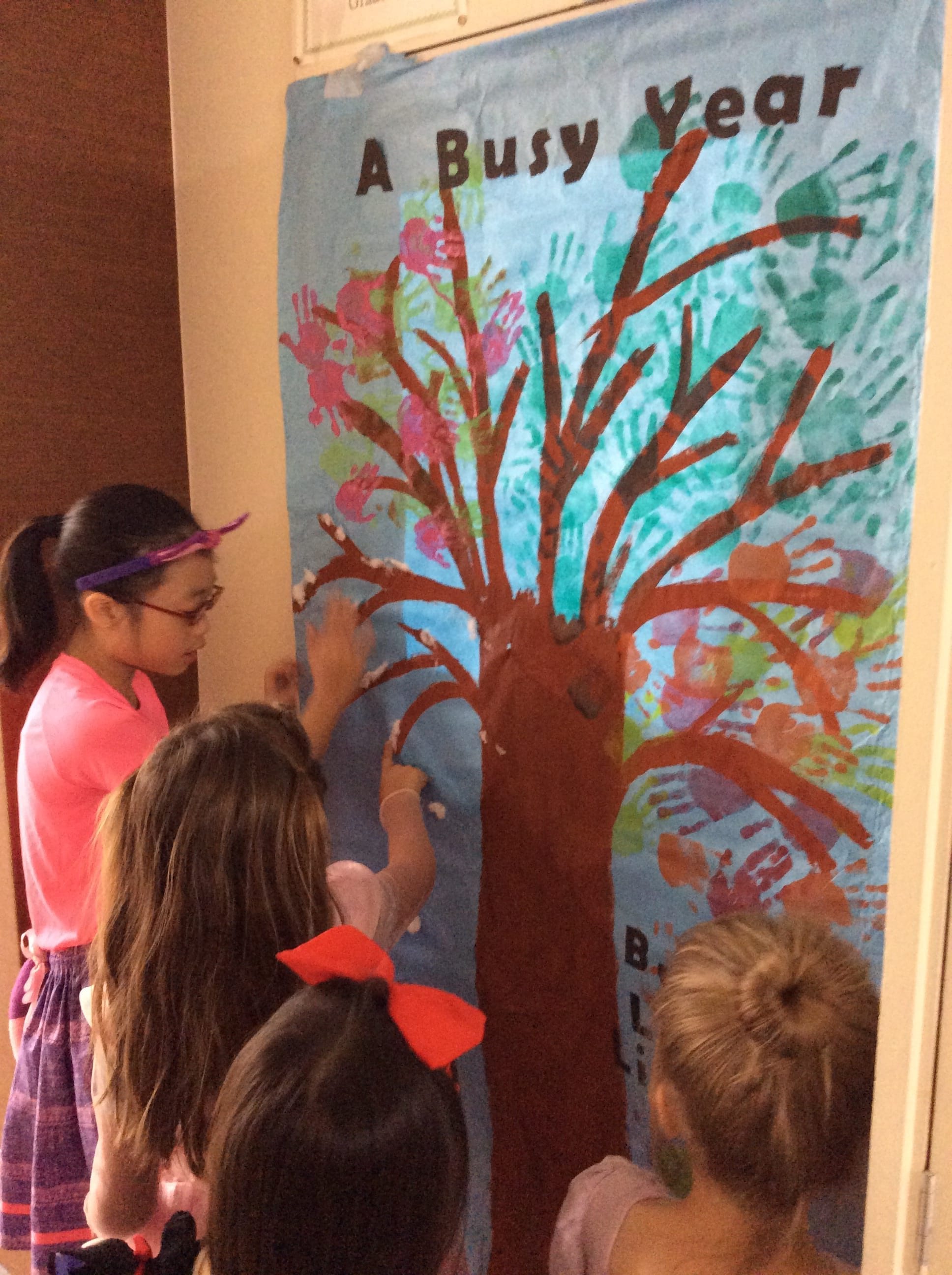 The fifth grade boys and girls took the older Montessori children in small groups and guided them around for a door tour in the main building.  We got to see many interesting doors.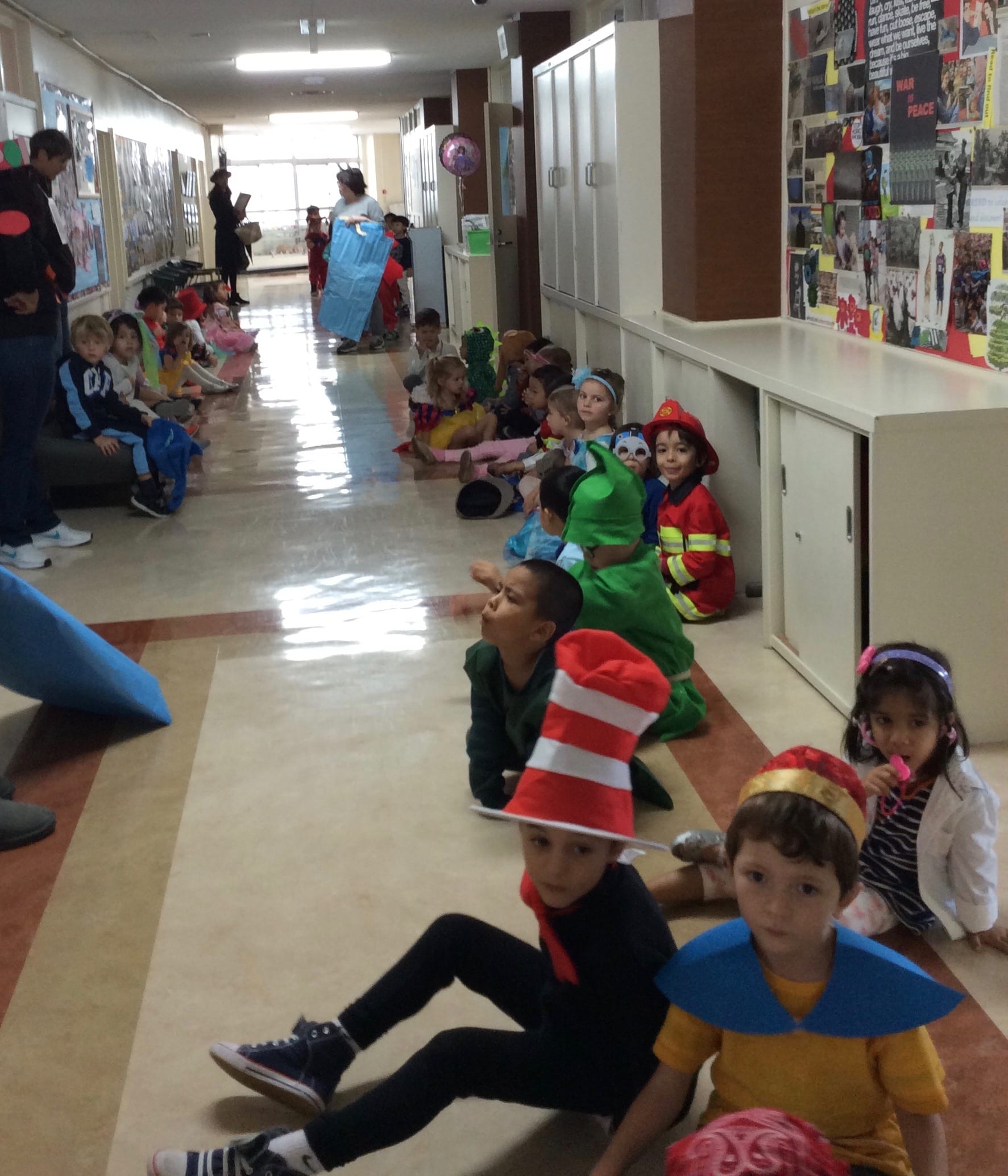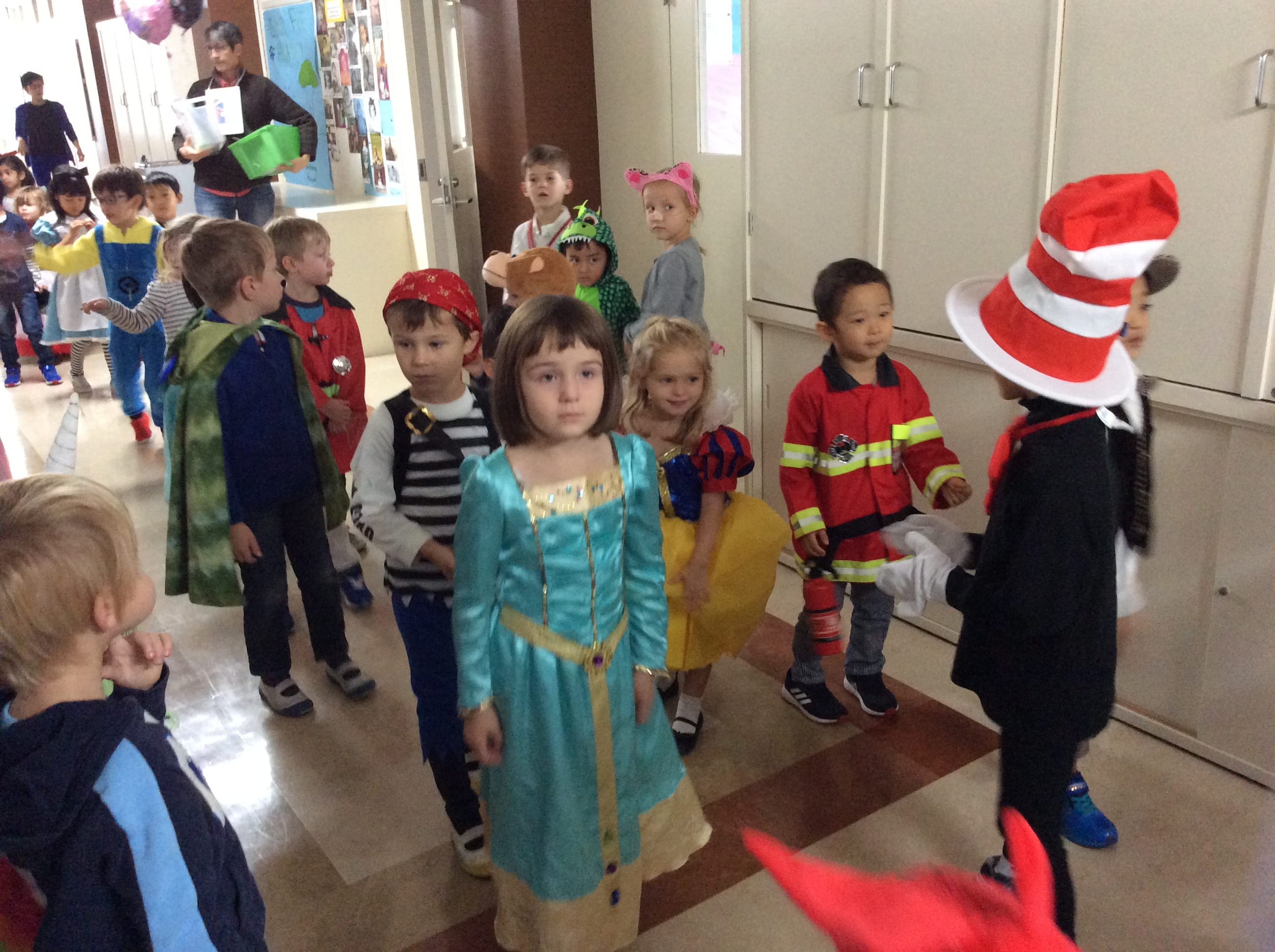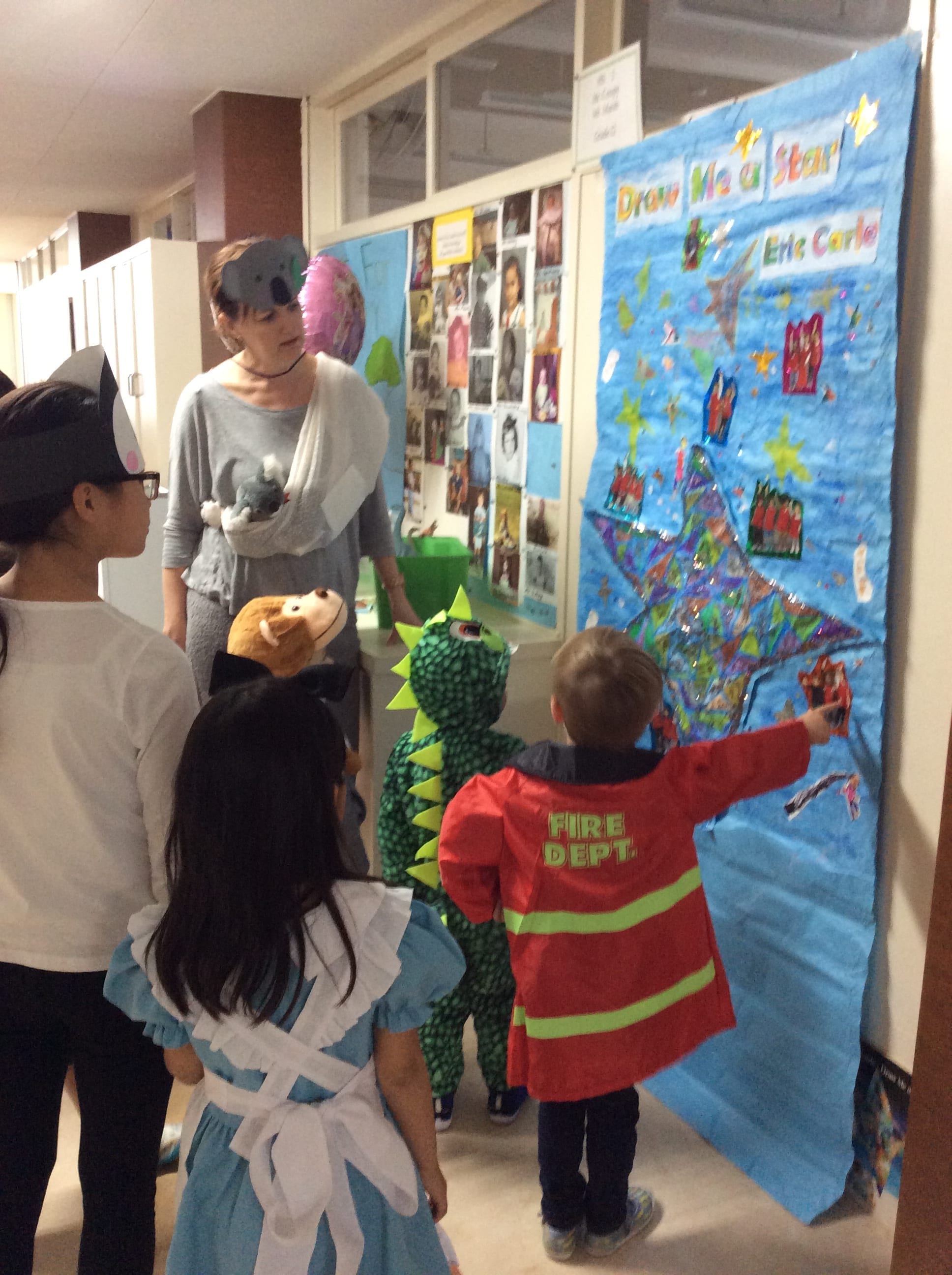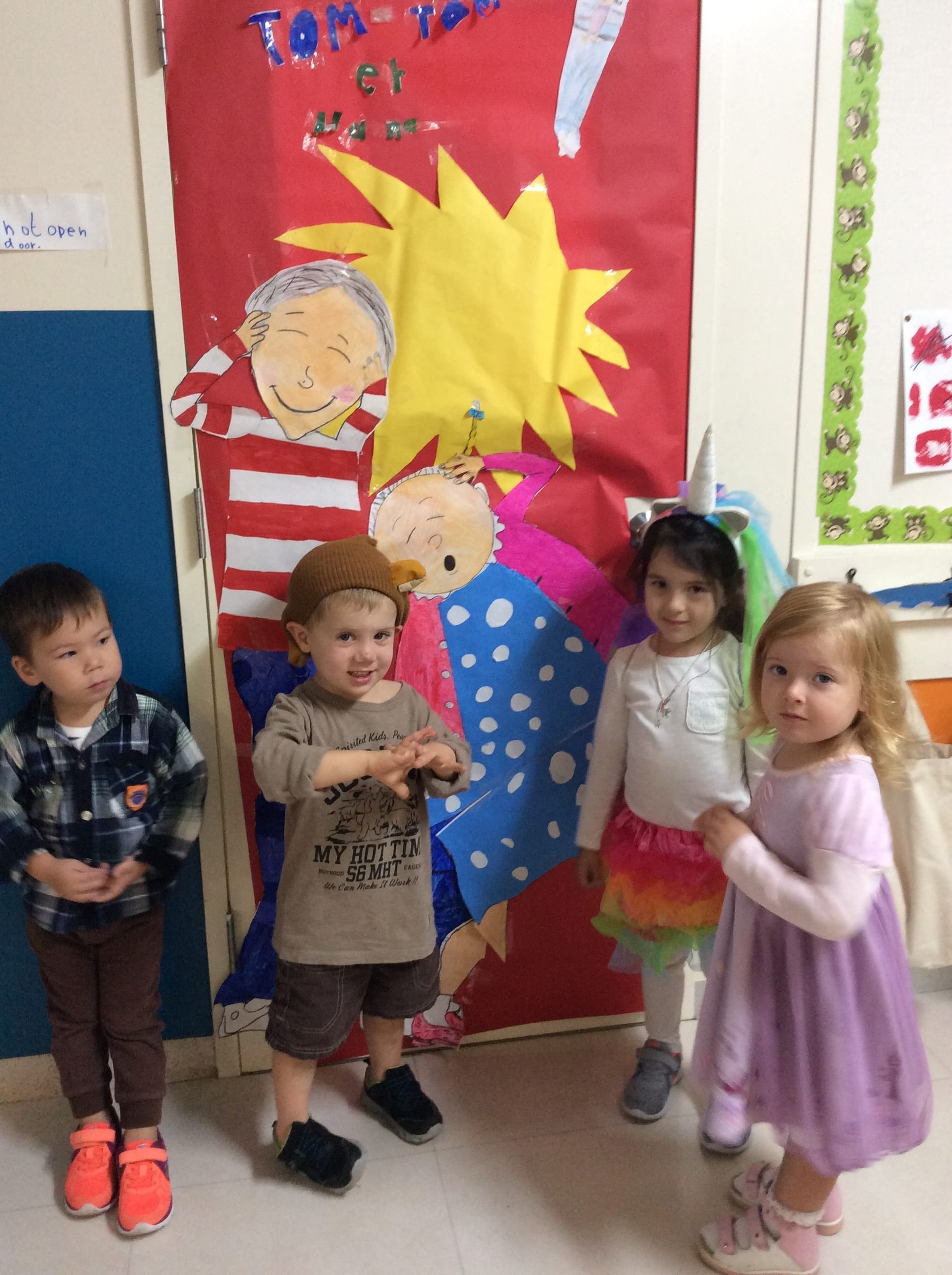 Reading moms:   We had two moms from Elementary School read to us.  We liked listening to stories by different moms.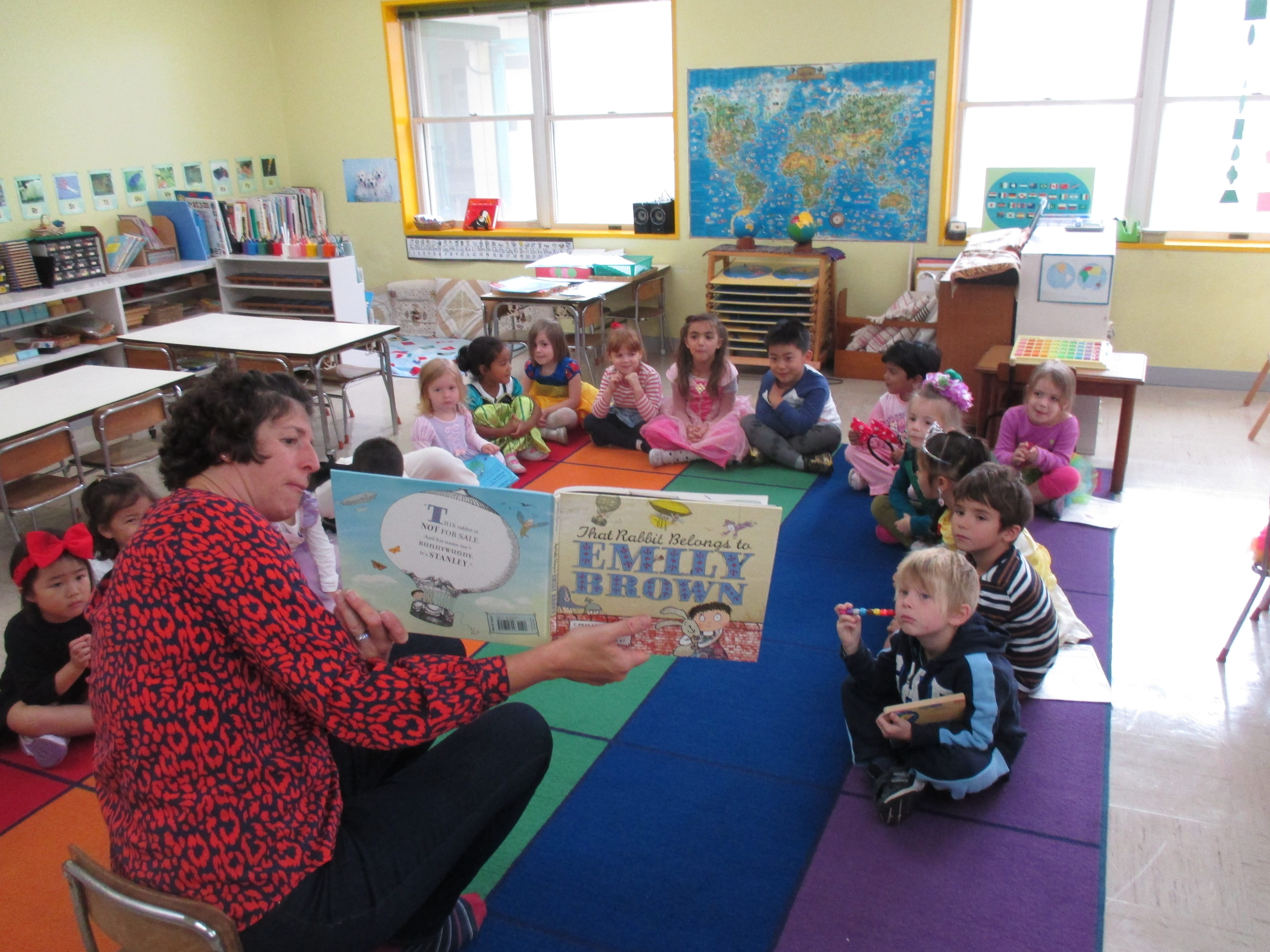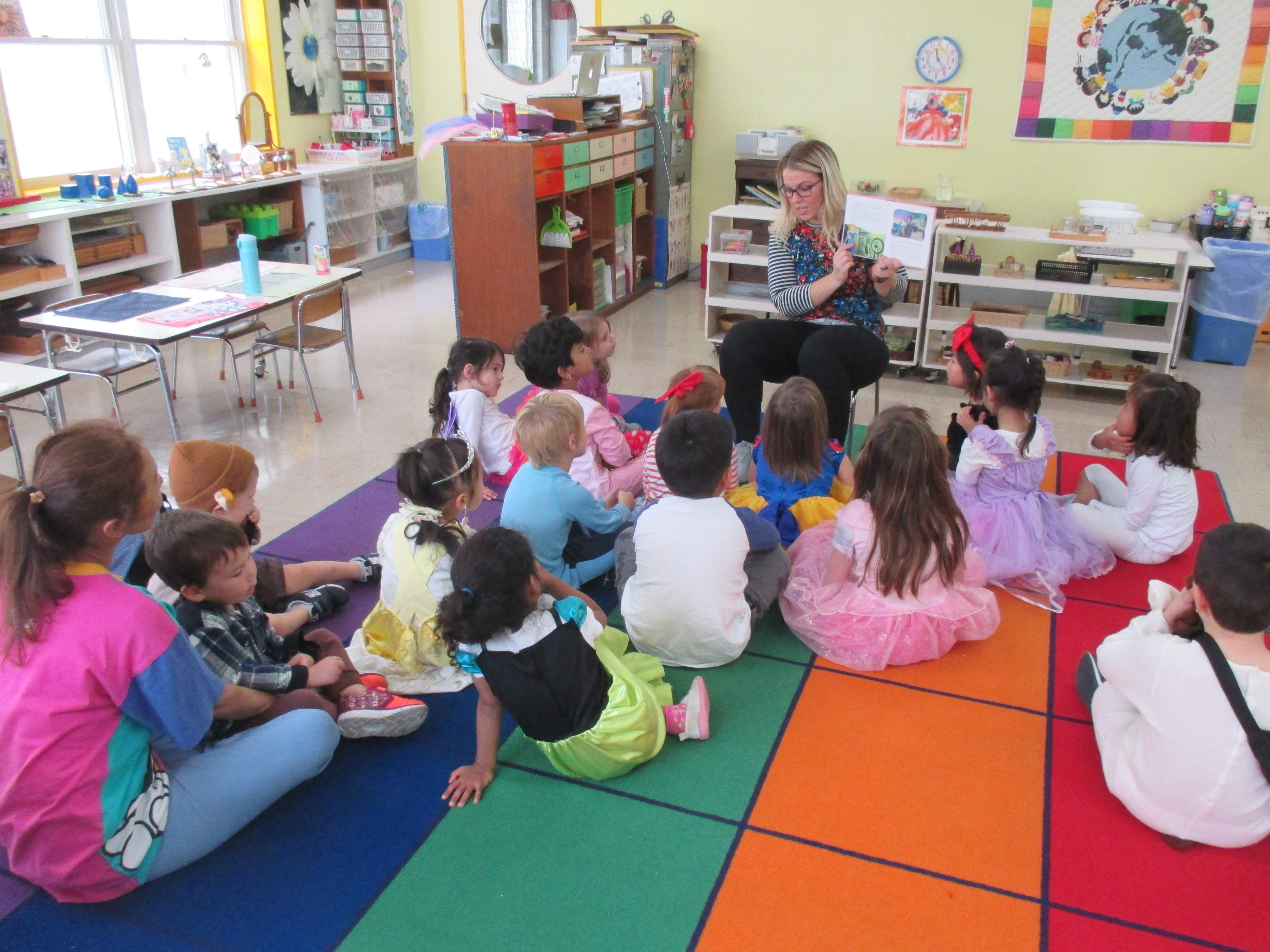 As part of the Language program, we sometimes have Elementary or High School students come to our Language classes in the afternoon, and we become "reading buddies".  We also then become friends with the older students attending Saint Maur.
International Week (Part I)  – Presentation on France by Agathe's parents.  They made a slideshow for us and showed us how different types of cheeses are made in France, from cow, goat or sheep milk.  We learned how the holes in Emmental cheese are made by doing a science experiment on fermentation, mixing yeast and sugar in warm water and placing a balloon over the bottle's neck so we could watch the gas escape into the balloon.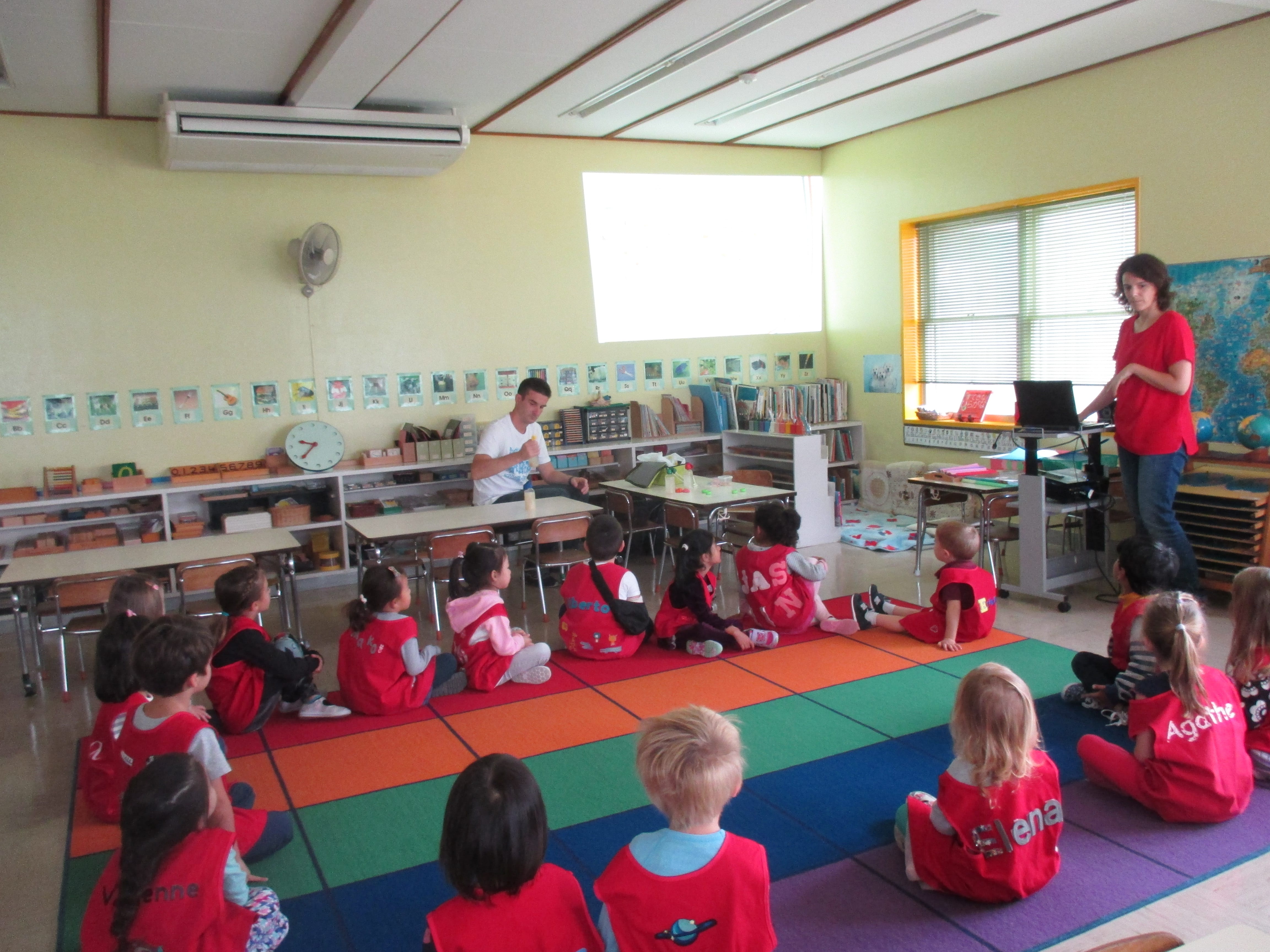 Do you know what we are doing below?  We are making our own butter by shaking the cream inside a jar, really hard until it turns into butter!  "Shake, shake, shake!!"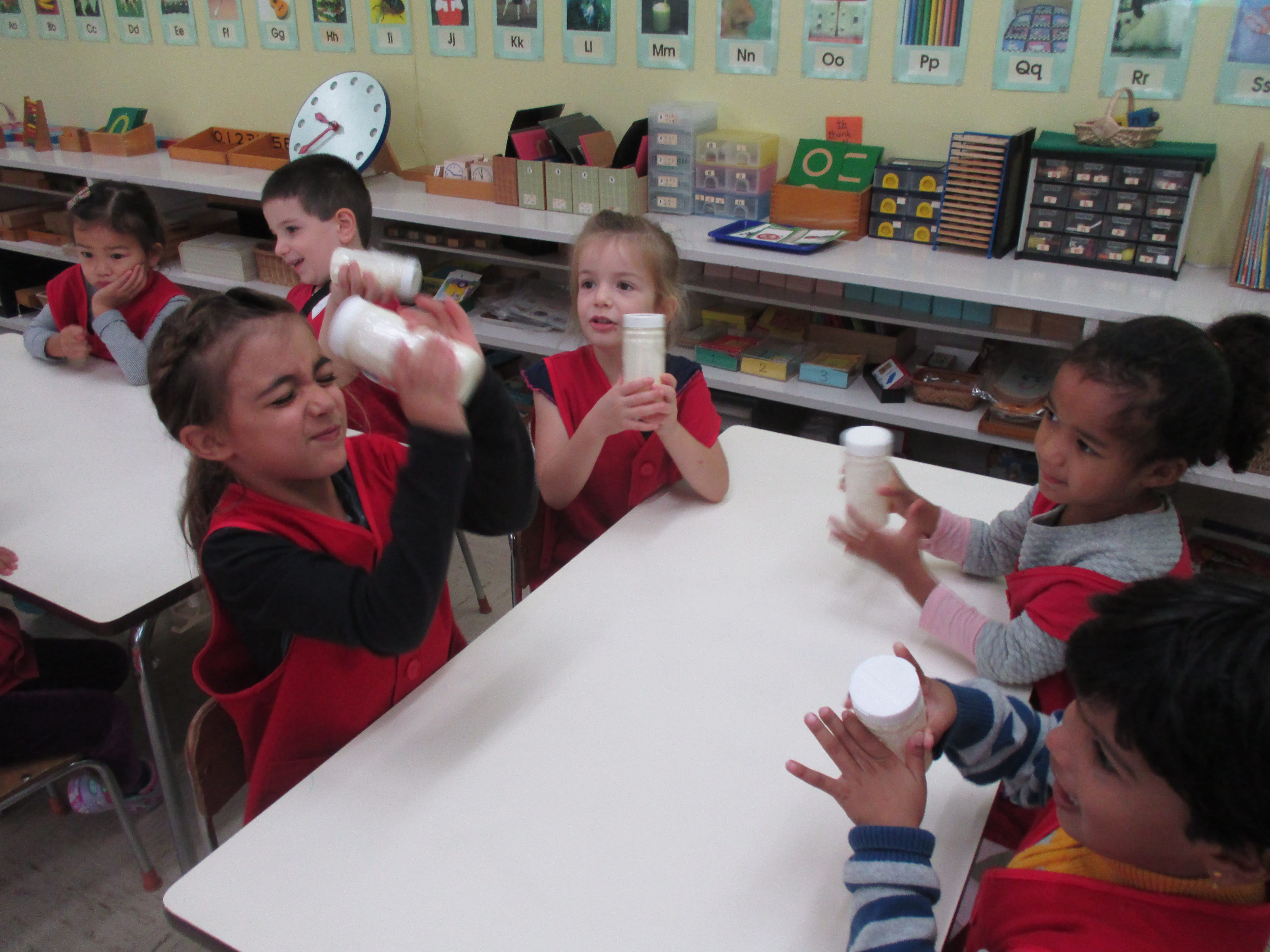 Then we strained the extra buttermilk to isolate the solid butter.  We took a small portion of the butter to sample at home.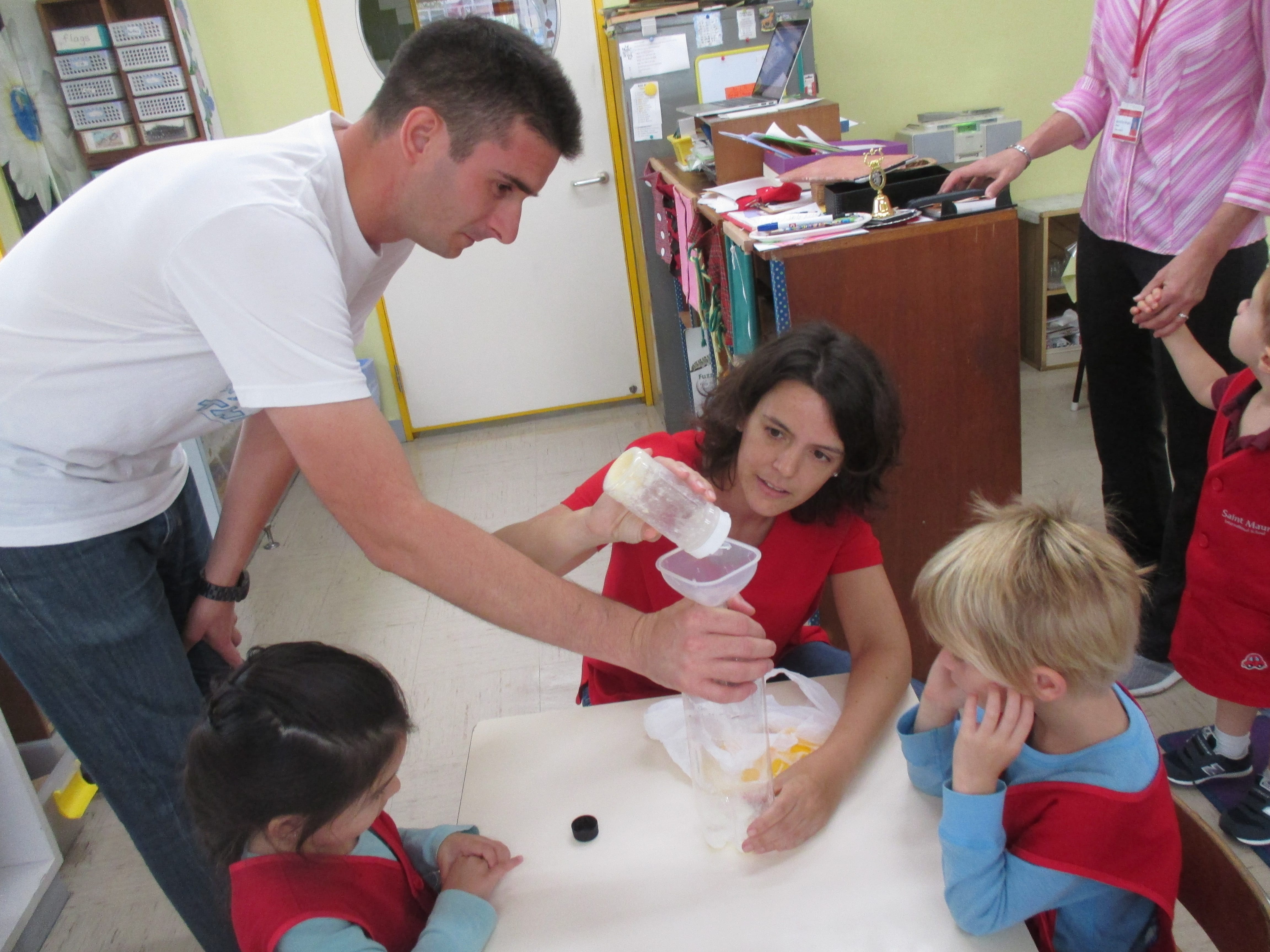 We also tasted three different types of cheeses from France: Crotin, Brie, and Comte cheeses.  You can see the "new" taste on our facial expressions!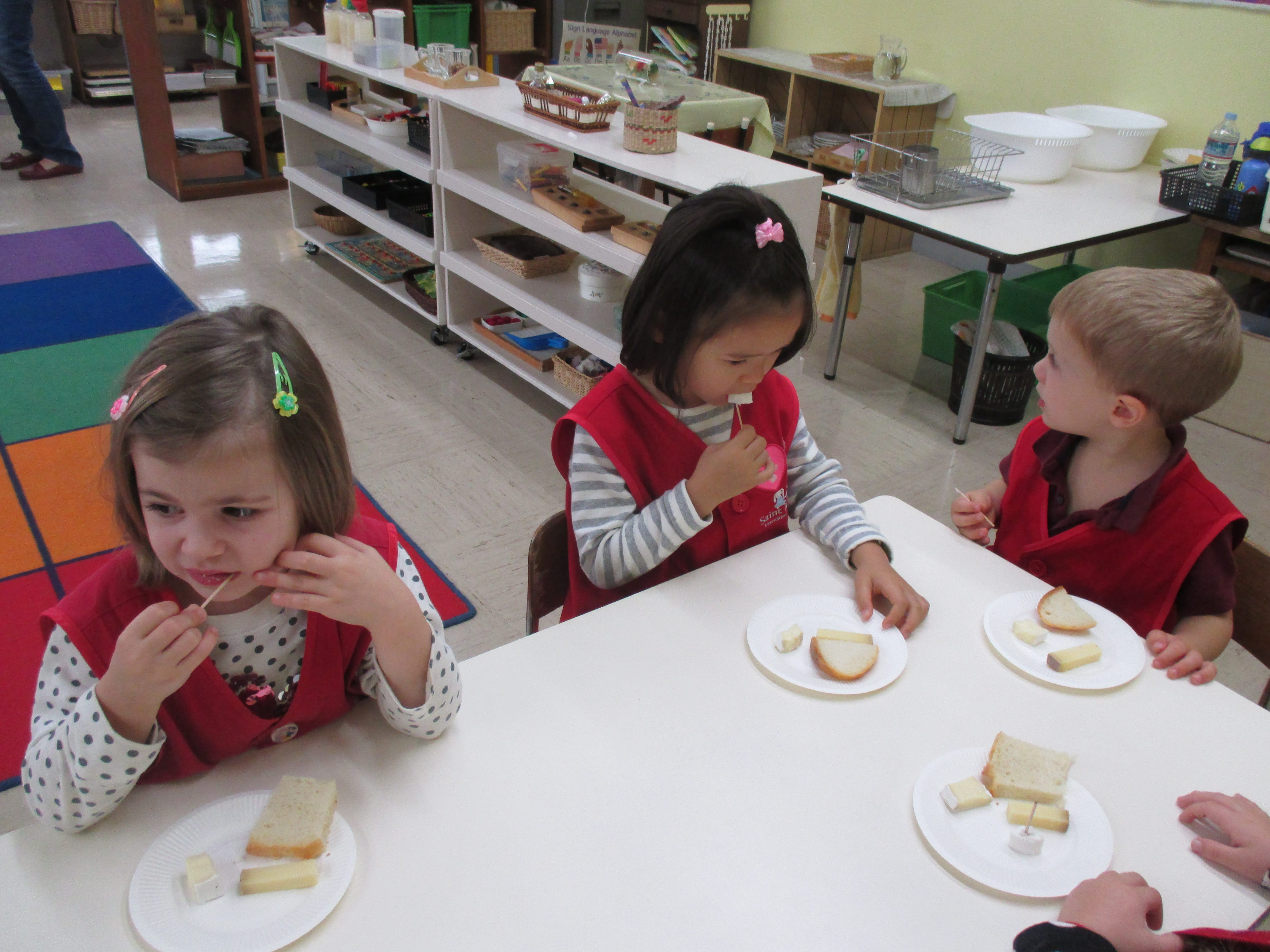 International Week Presentation on India:  Jenisha's and Thejasvi's moms taught us some facts about India.
"Who knows what the national animal of India is?"  Yes, tiger!   We learned about what the national flag symbolizes, the many languages spoken in India, the food, customs and festivals, dresses, currencies, and much more.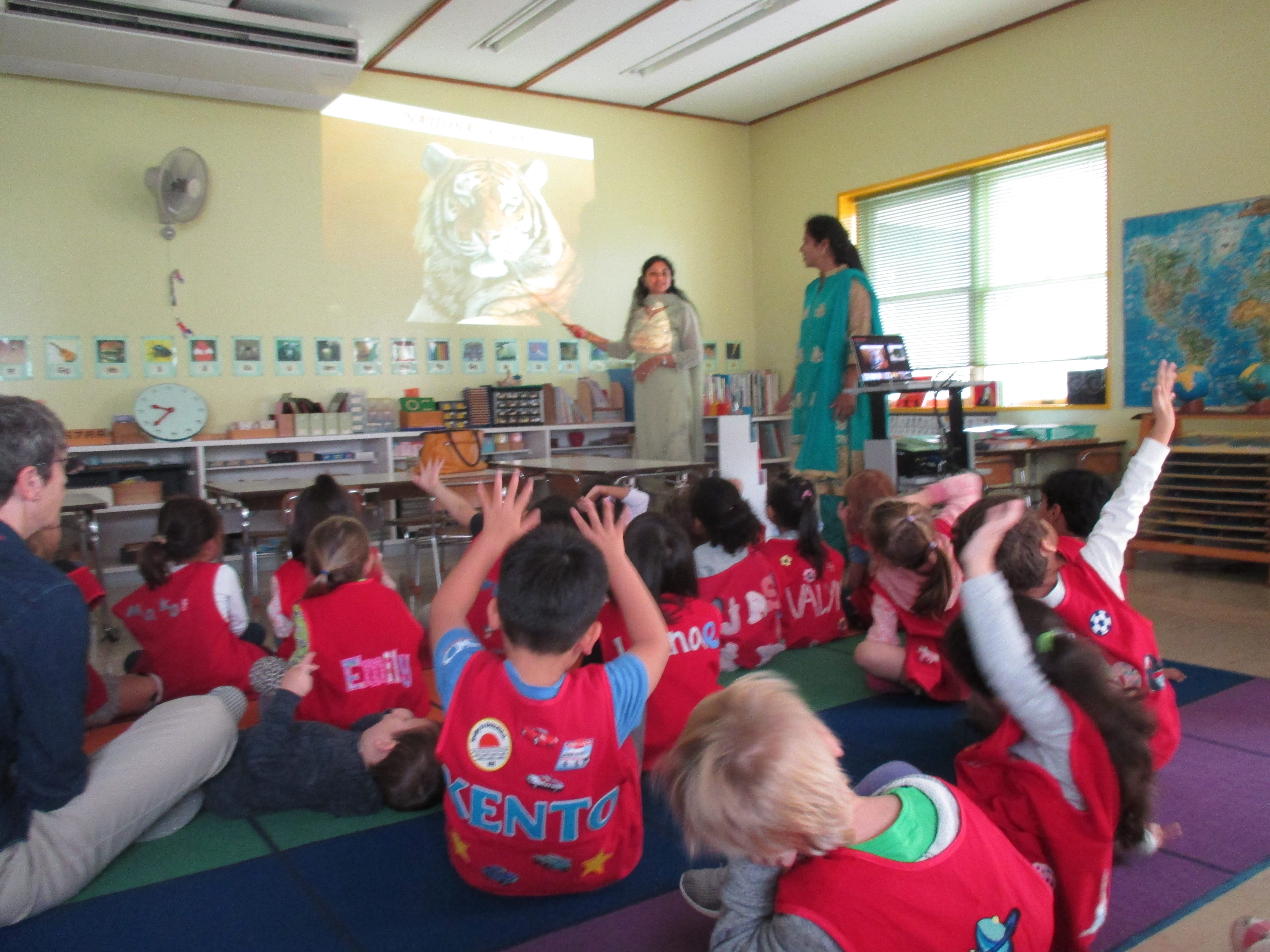 We tried practicing an Indian dance.  We also smelled the different spices used in Indian cooking and tasted homemade Indian treats. That was the best part!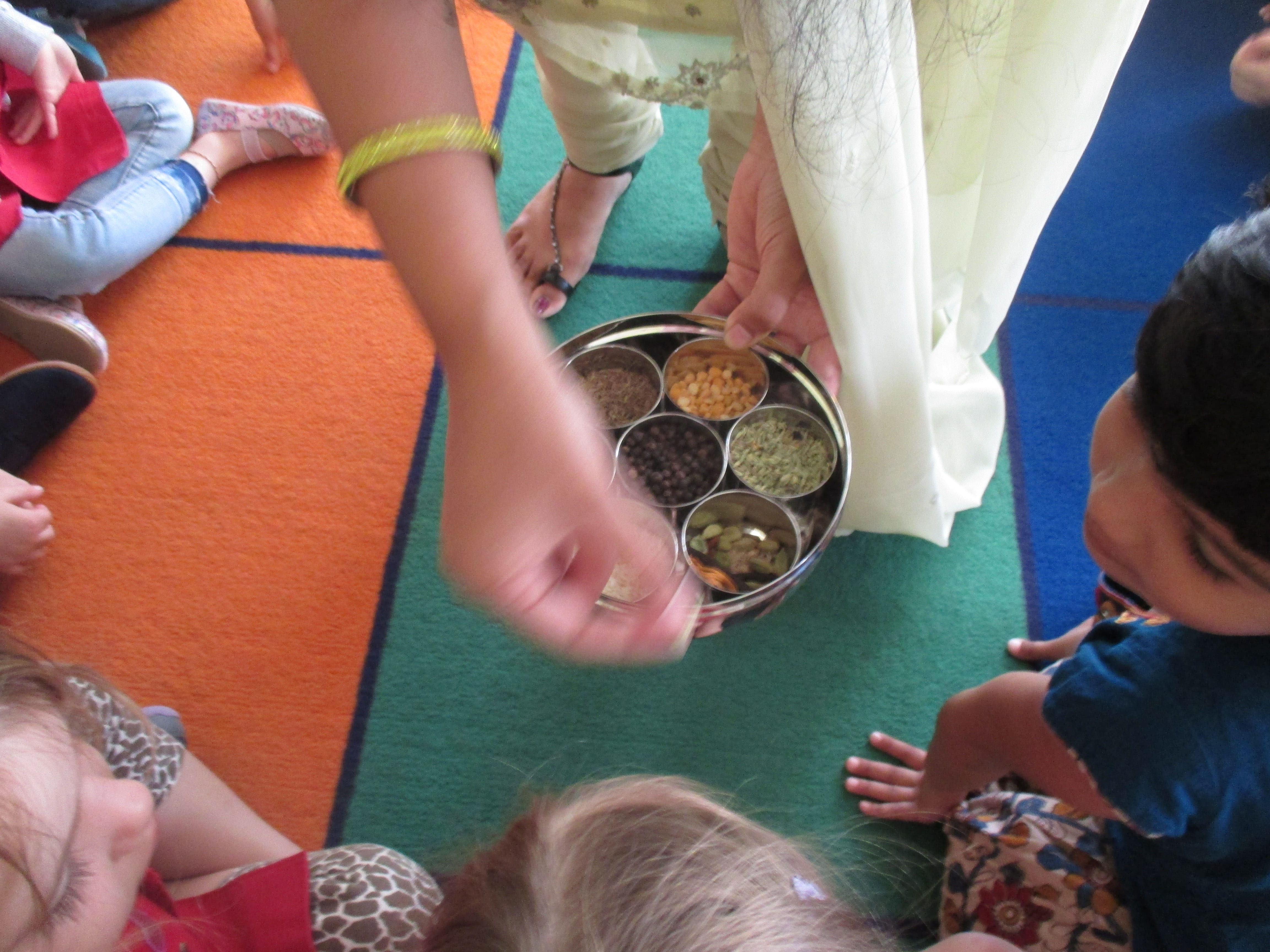 Next week we will learn about Germany and the United States…  to be continued.