Happy Easter!
Easter is a time of joy, and a new beginning.  " Christ has died, Christ has risen, Christ will come again!  Alleluia!"
To prepare for the coming of Easter, the children colored in the Easter pictures with crayons, coloring pencils, and magic markers.  They also made the frames, and put up their artwork on our classroom's glassdoor, where the sunlight came through, making them look like stained-glass windows.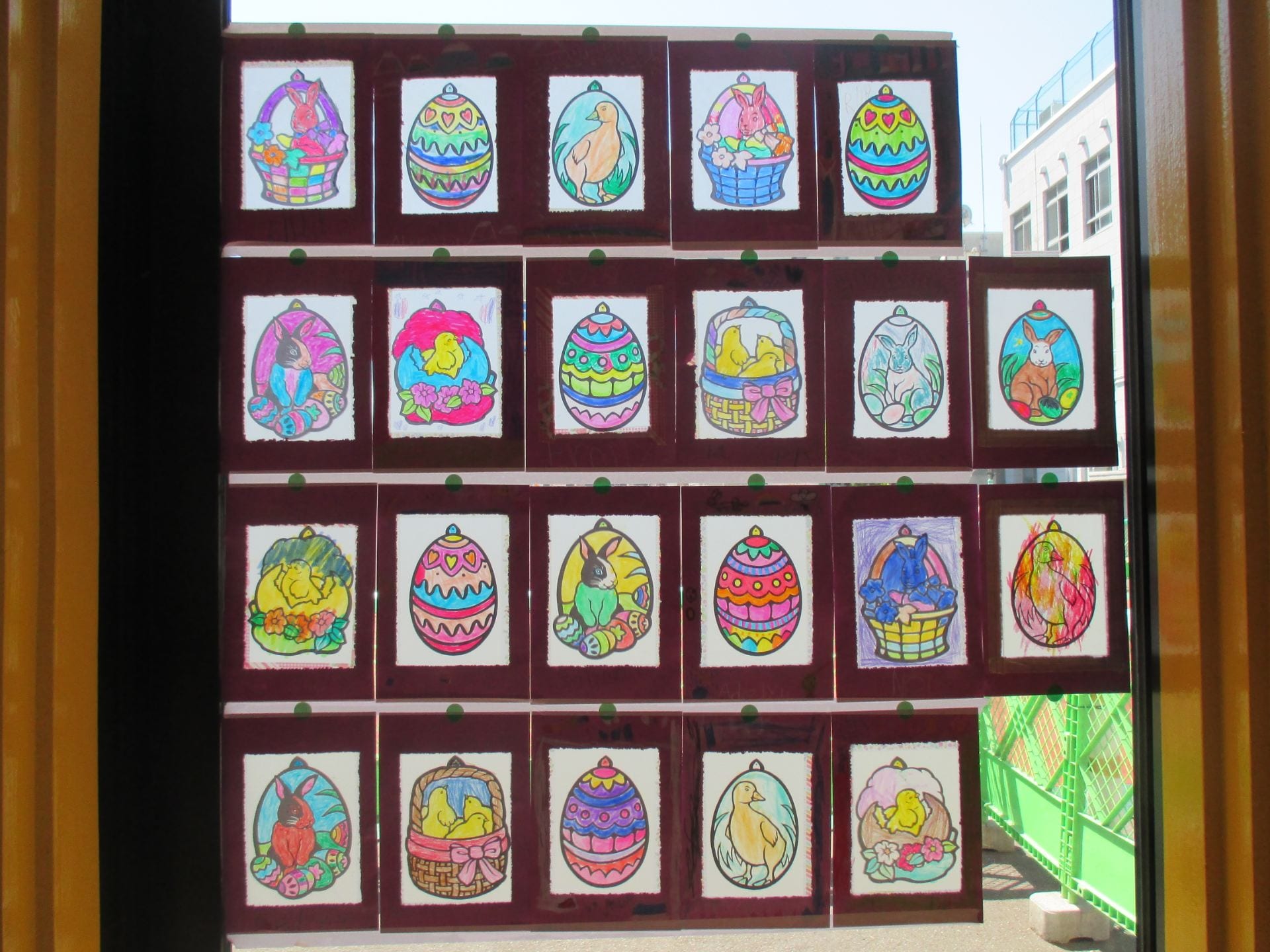 The children also made Easter baskets.  The hen in the basket covering the egg was hand-crochetted by Ms. Mimi's church friend, who had knitted thousands over the many decades.  Her hens are a testimony to sharing the joy of this special season.
"What is Easter?"  It is a sign of hope, of blessings, and of new beginnings.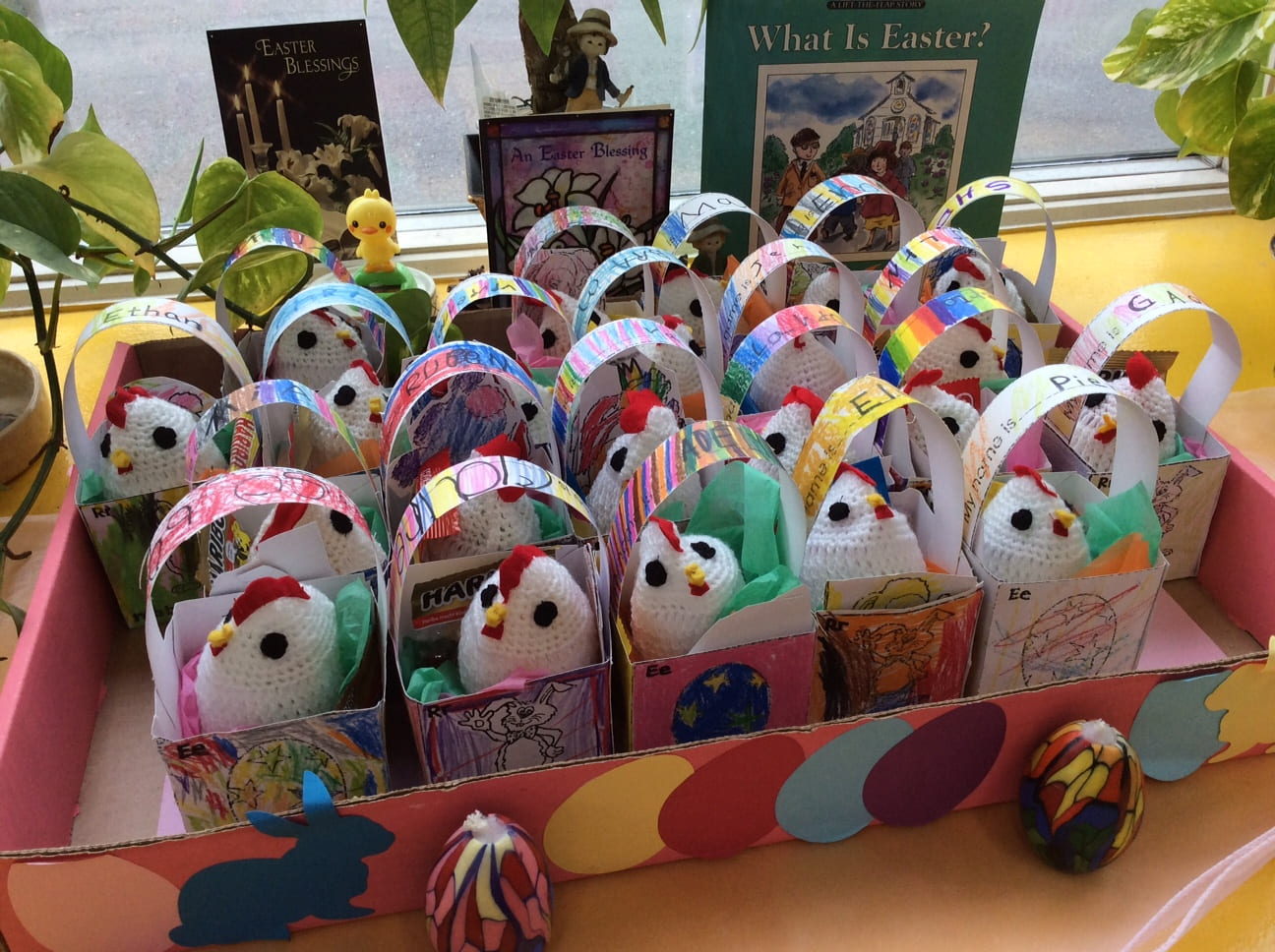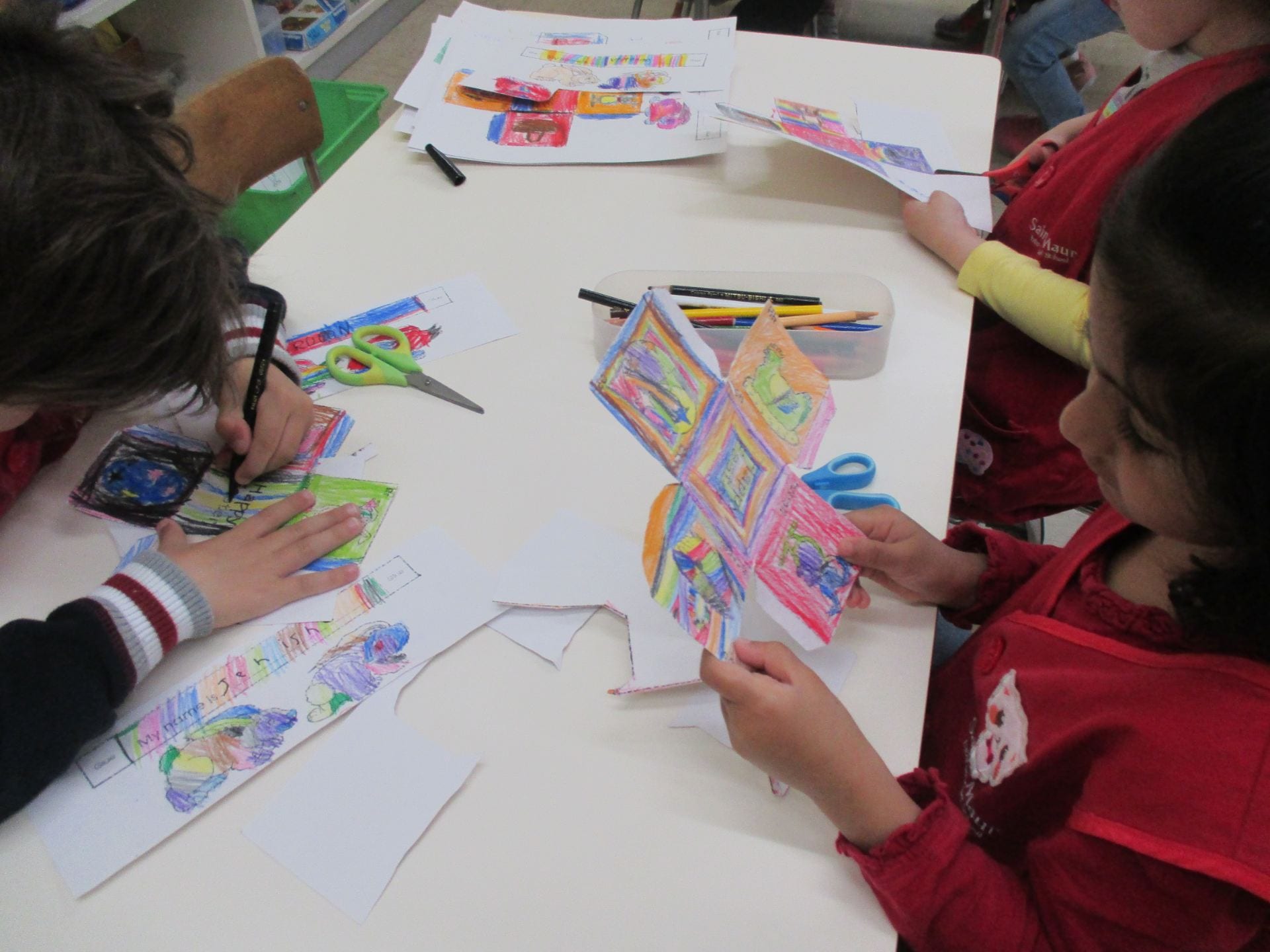 Before and after our Easter break, the class has undergone some changes.  Our long-time classmates—Kento, Agathe, and Nicolas—unfortunately had to leave to join their respective families's move to other locations.  Then we had Gaon and Sho join us from Korea and Nagasaki, respectively.  We will miss our old classmates,  and will always fondly remember them.  We also are happy to have new friends join us.  The nature of an international school involves families who come and go throughout the school year.
At the beginning of April, our Sakura tree at our school entrance gate was in full bloom.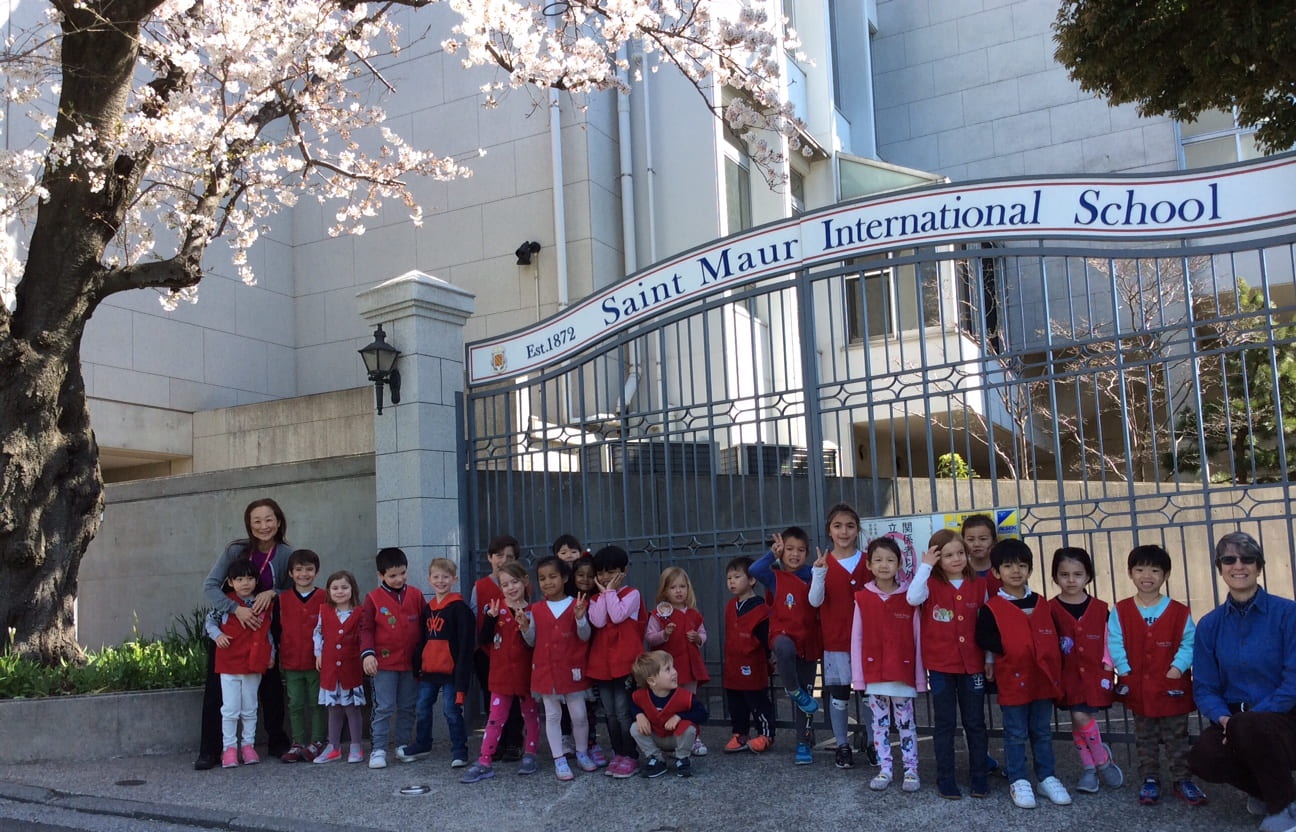 In the month of April, we also had our class excursion.  We boarded the school bus to Nogeyama zoo. Two moms joined to assist us.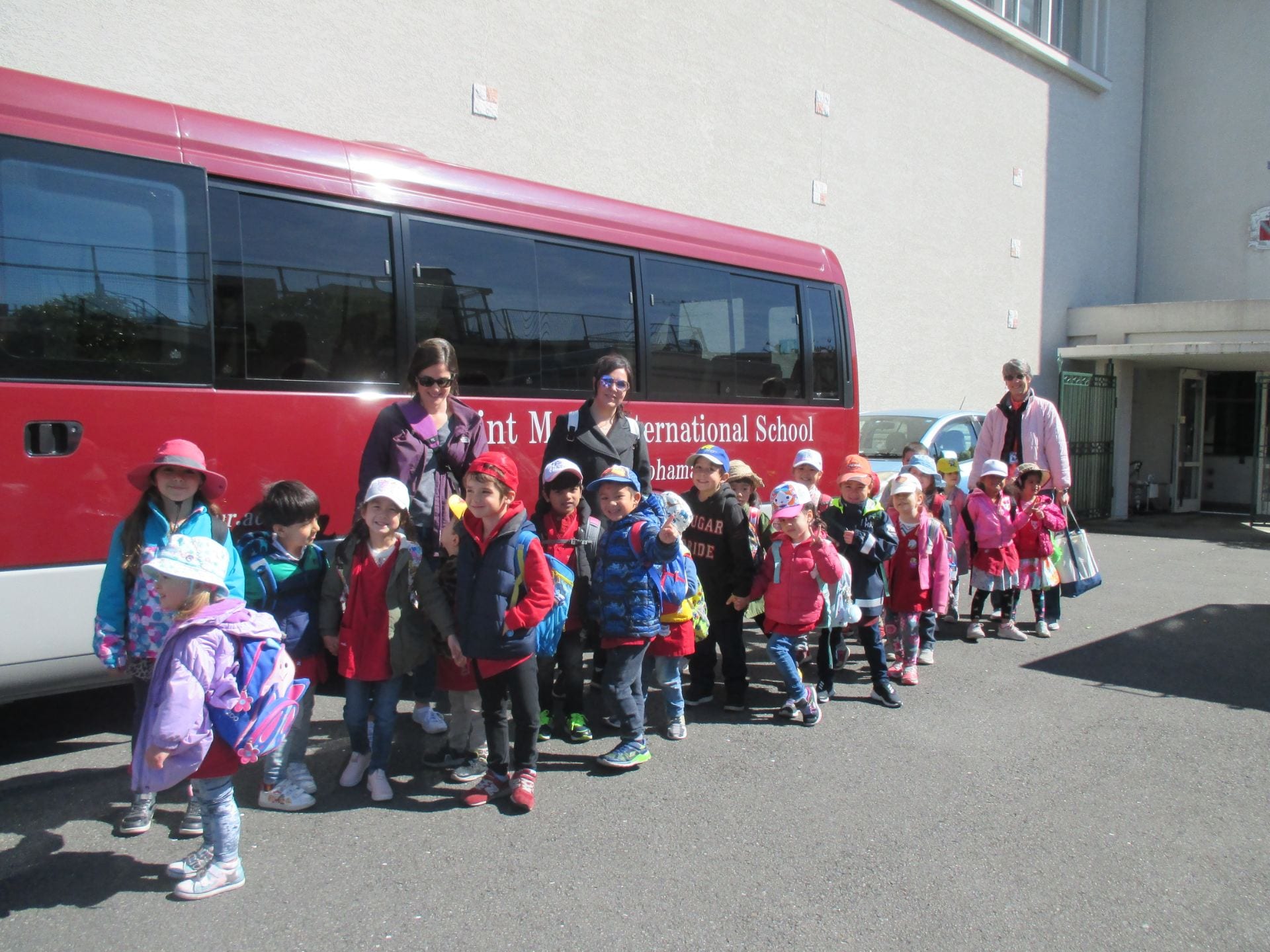 There are actually  three zoos in Yokohama city: Kanazawa zoo, Zoorasia, and Nogeyama Zoo.
This time we visited Nogeyama zoo, located in Nogeyama Park, in Nishi ward, Yokohama, not too far from Saint Maur International School.  Here we are!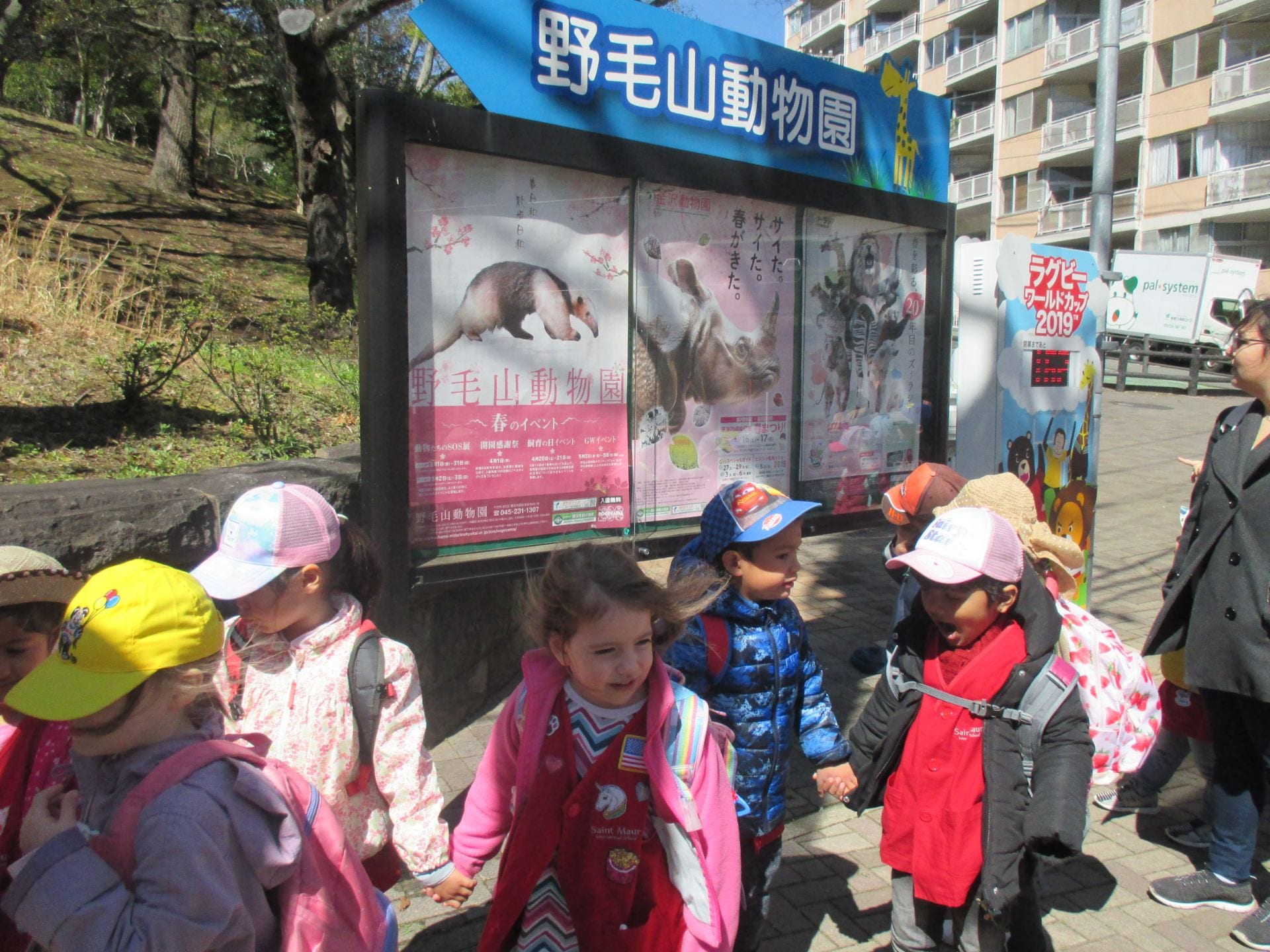 Nogeyama Zoological Gardens is an admission-free zoo that opened in 1951, covering 9.6 hectares and housing 1,400 animals of 100 different species.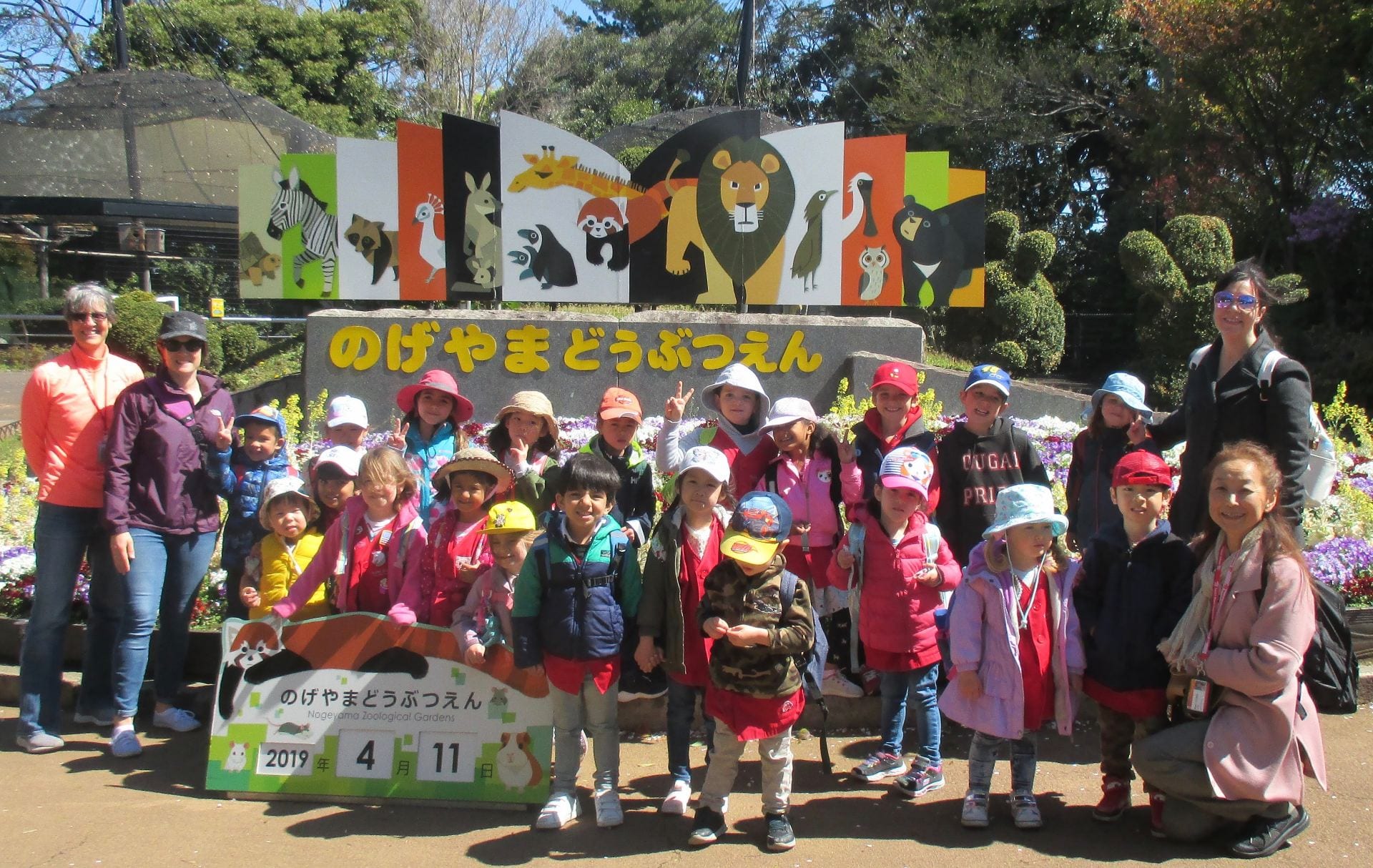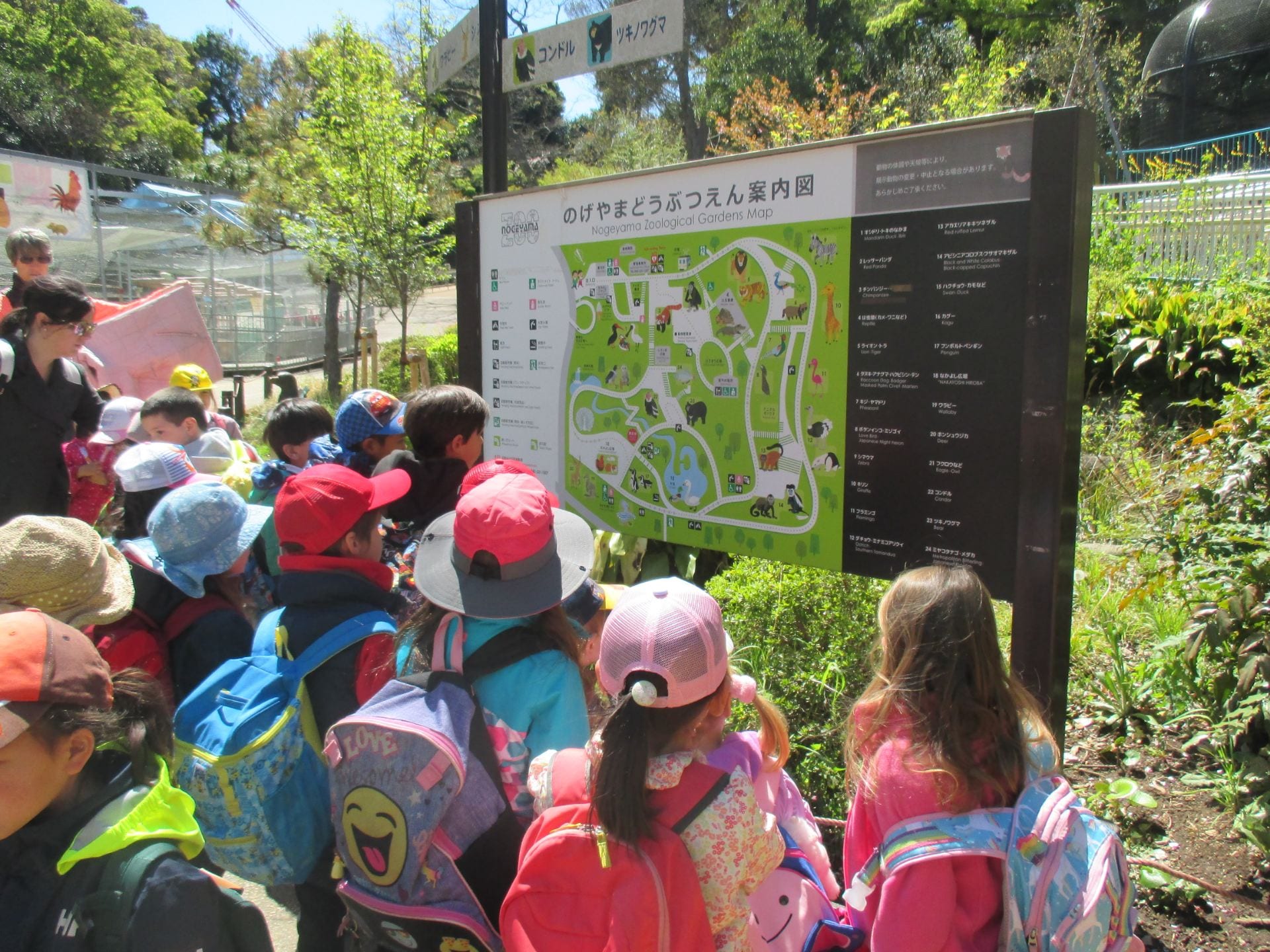 We started our walk passing by the bird cages,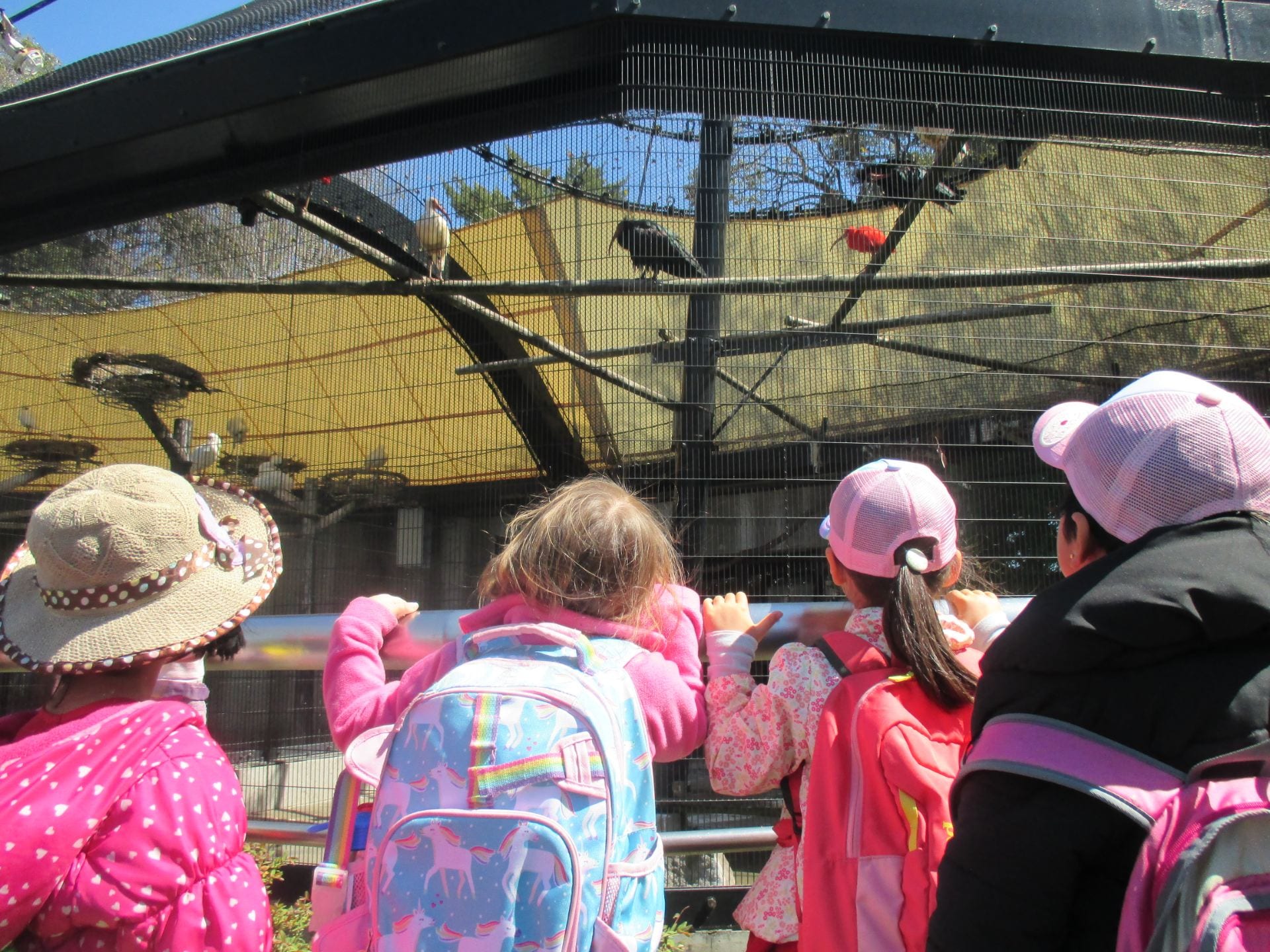 We saw Condor from South America.  This year we studied about animal habitats, so it was nice to see the continent map on the cages indicating origin.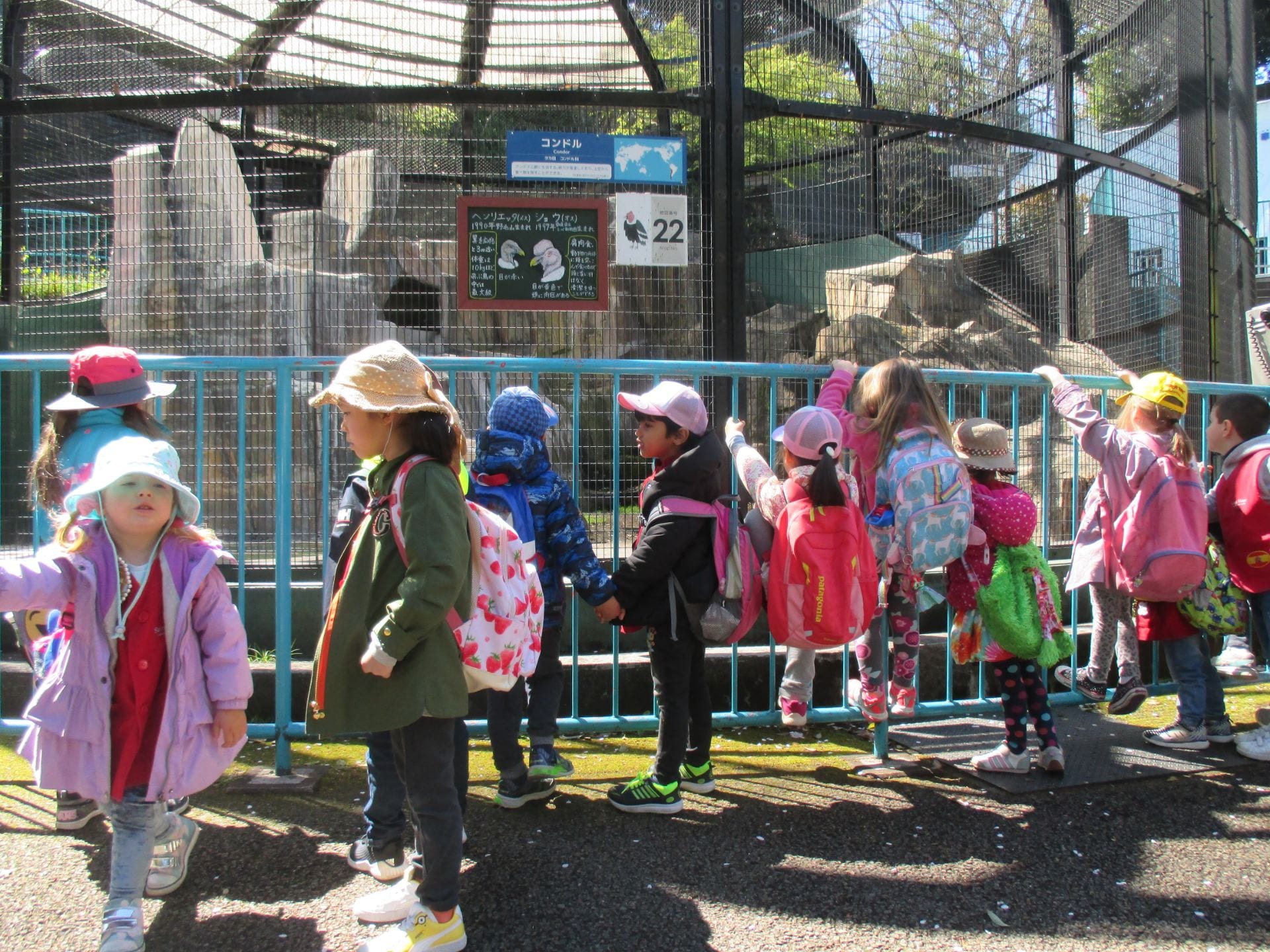 The highlight of our excursion, according to most of the children, was a "petting zoo" where we could hold small animals like Guinea pigs, chickens, and mice.  Some of the children were a little afraid to touch them, but the friendly staff showed us how to hold them gently.  The little ones were so soft and warm!
Ostriches have long necks, and they are such fast runners!  It was fun just observing how they scurried from one end to the other, and back again!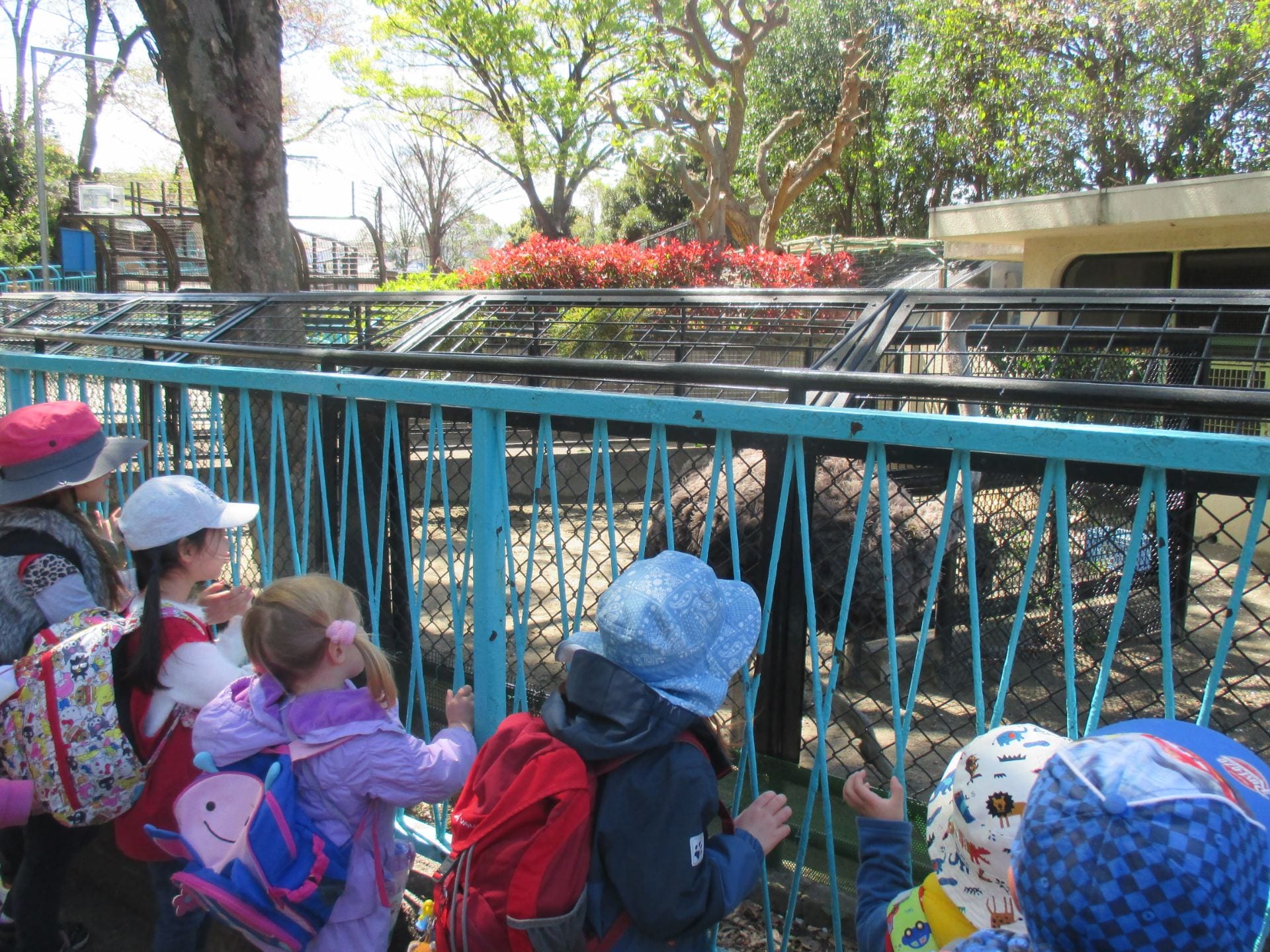 Flamingos are so beautiful, and can even stand on one long leg.  How do they do that?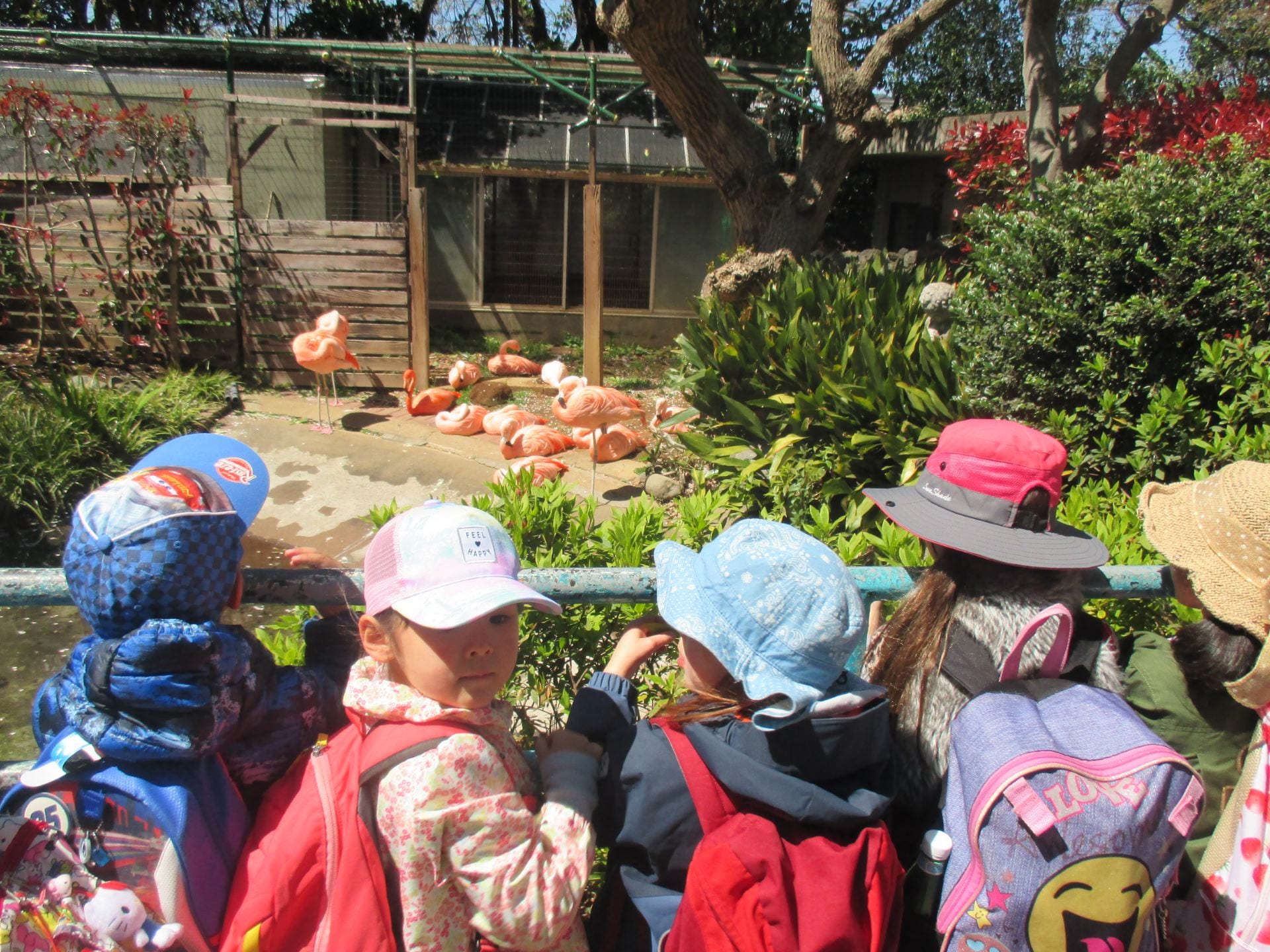 It's lunchtime!  And we're hungry!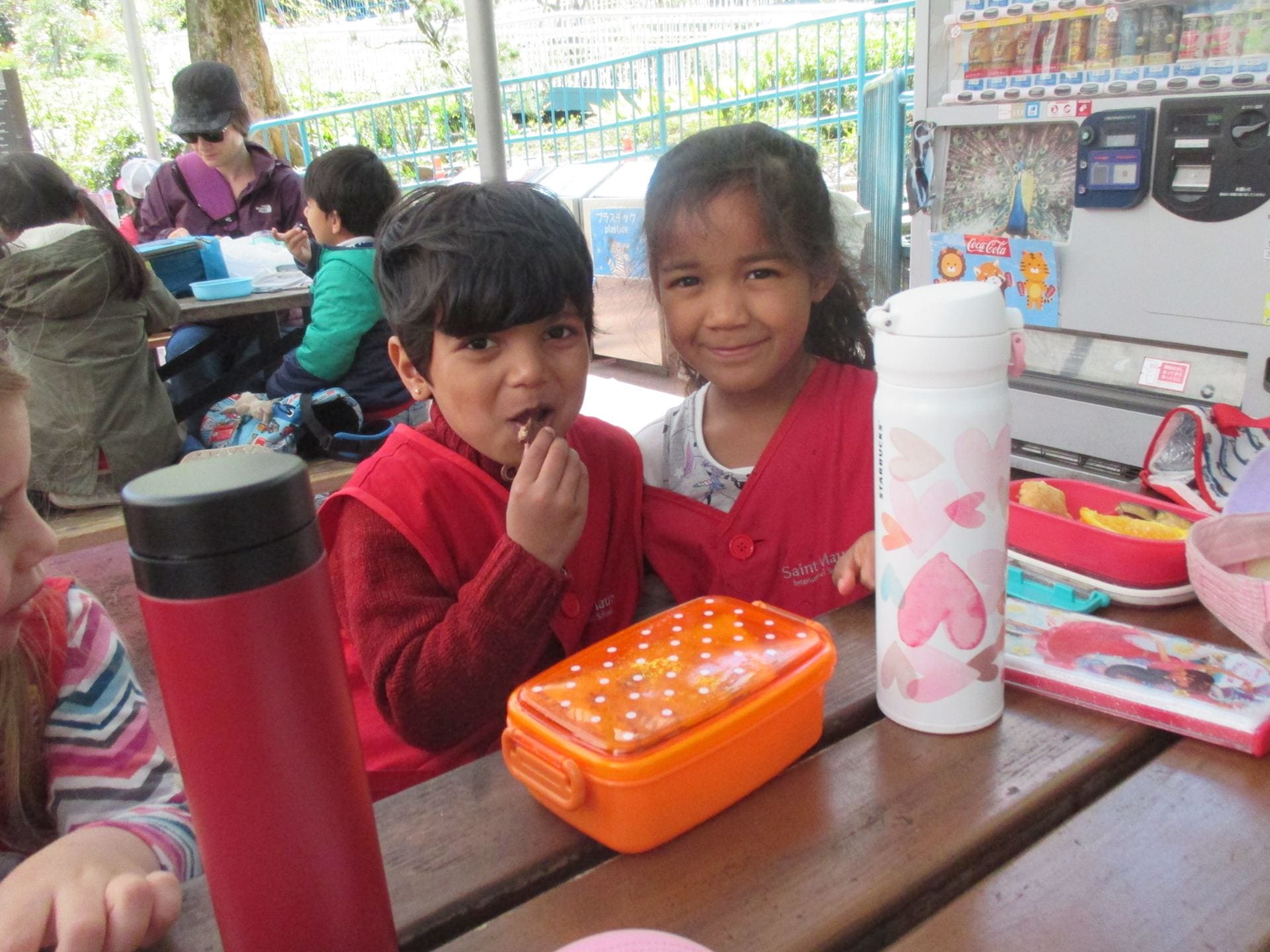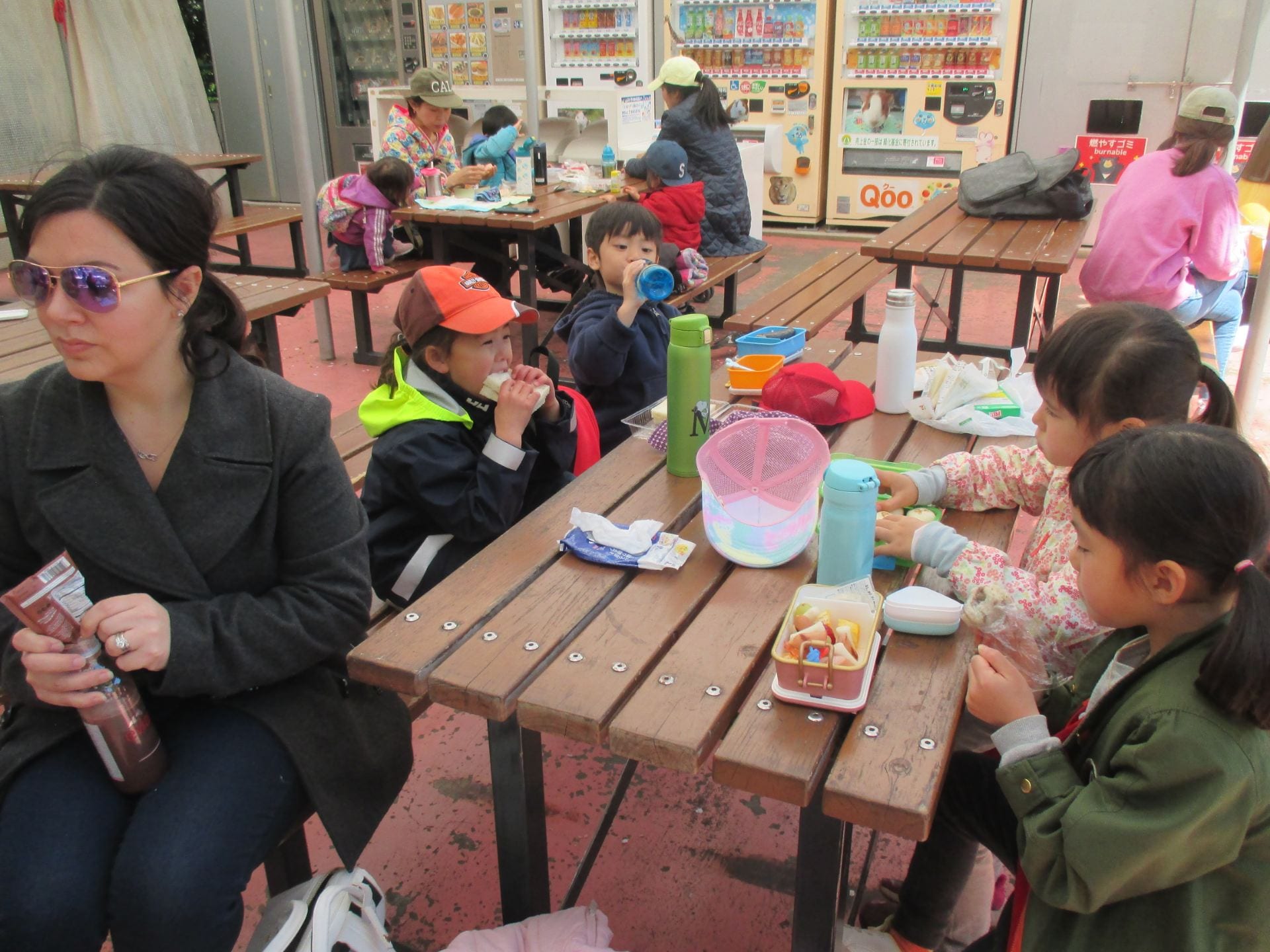 After eating, we walked some more, and saw the giraffes.  The two giraffes were going round and round the tree, playing with each other.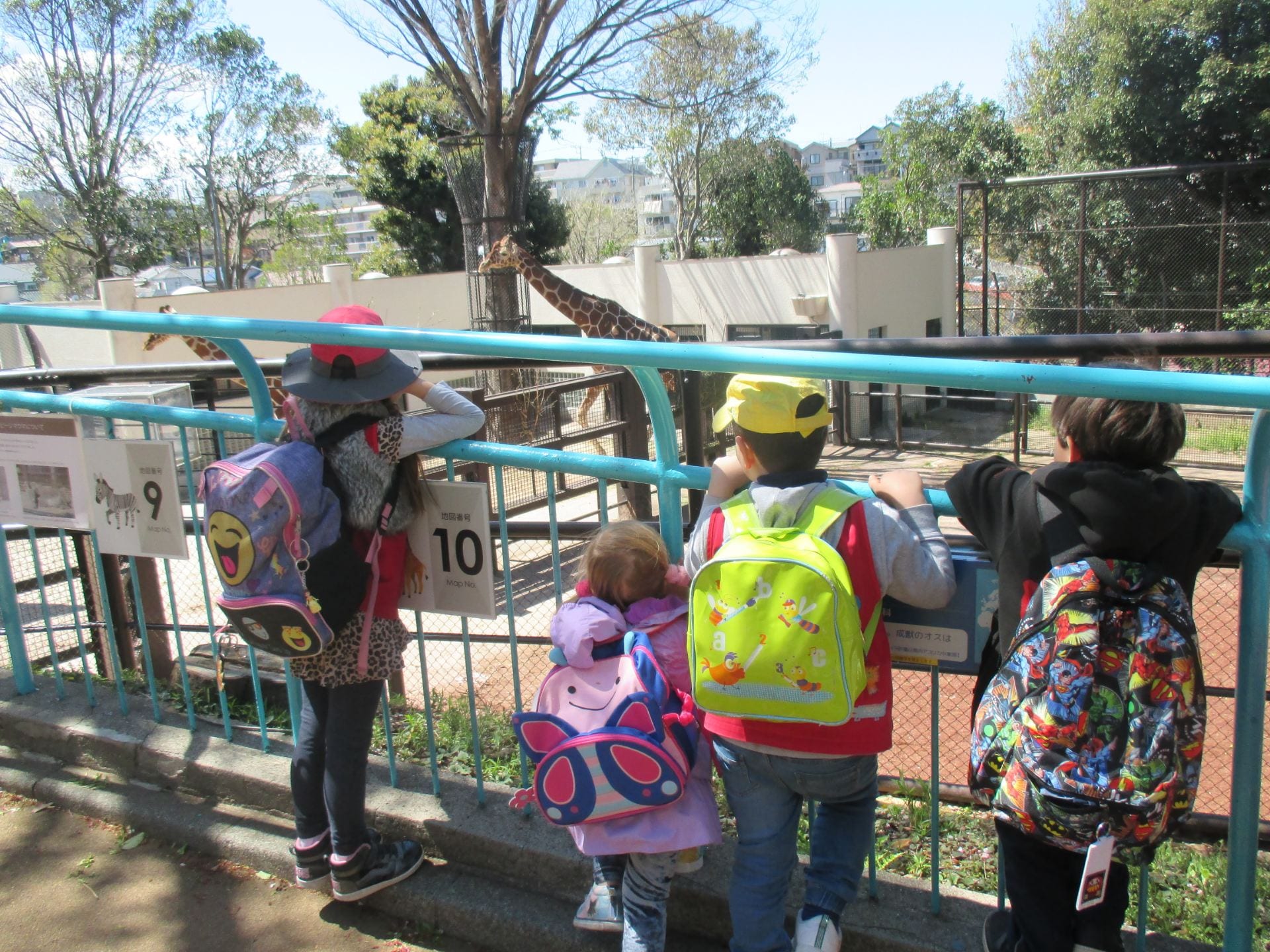 Then we passed by the chimpanzee cage, and the zookeeper was about to feed these apes, who are our ancestors.  He showed us what the animals like to eat, and brought some fruits and vegetables in buckets, laying them on the floor.  And then he opened the door to let out the chimpanzees.  It was interesting to watch the chimpanzees pick what they liked and feed themselves.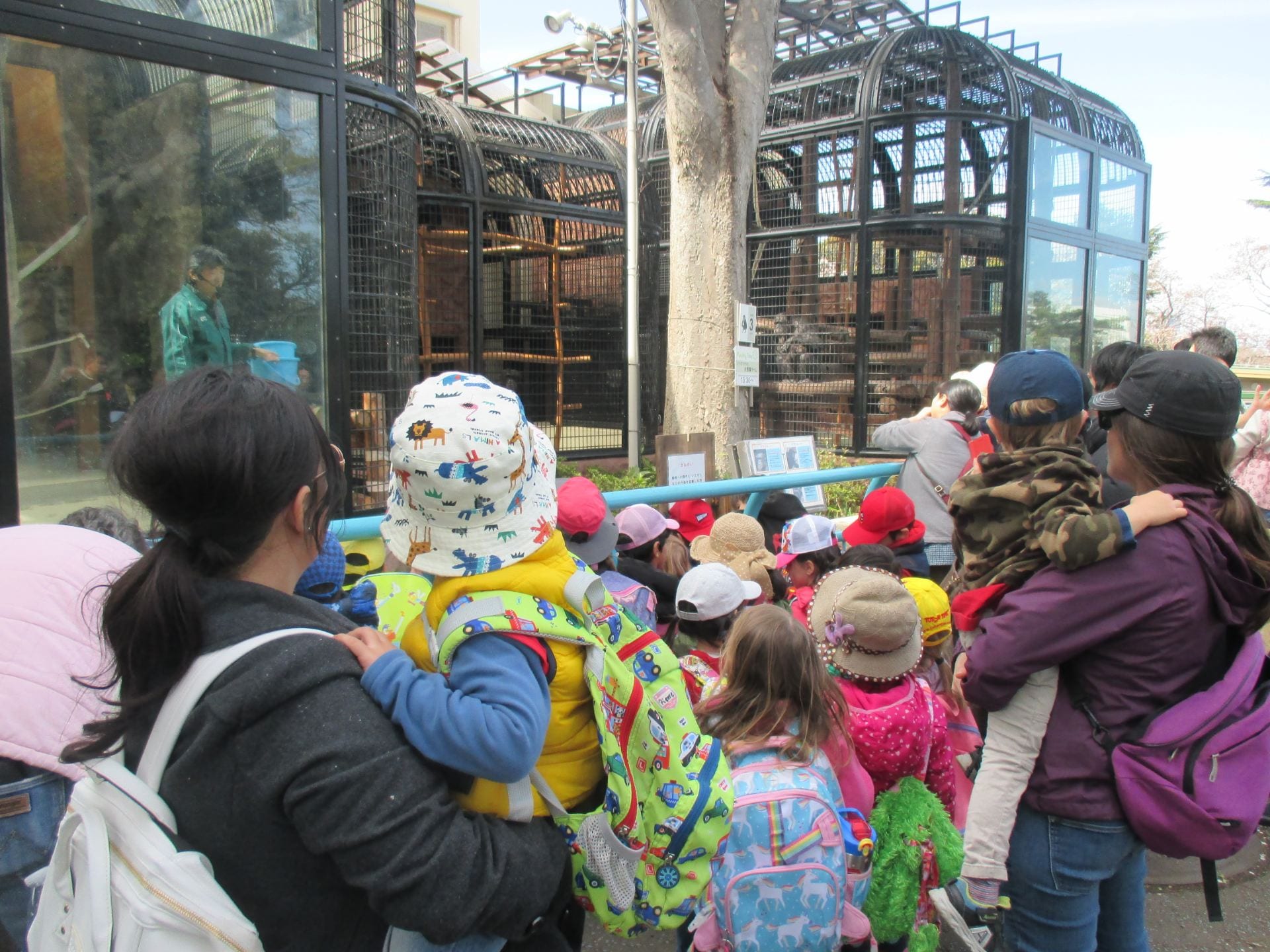 Are we observing the animals? …or,  are the animals observing us?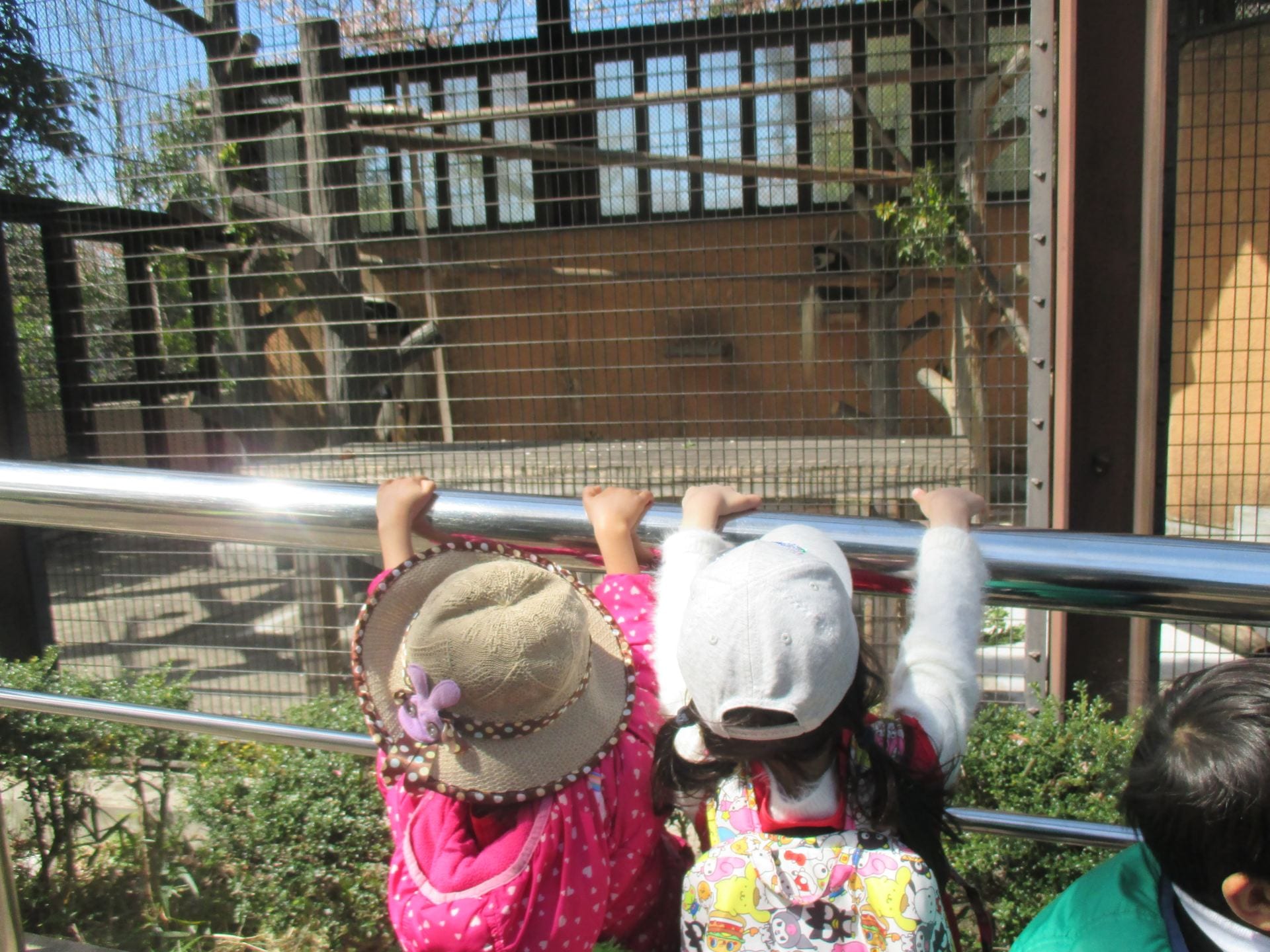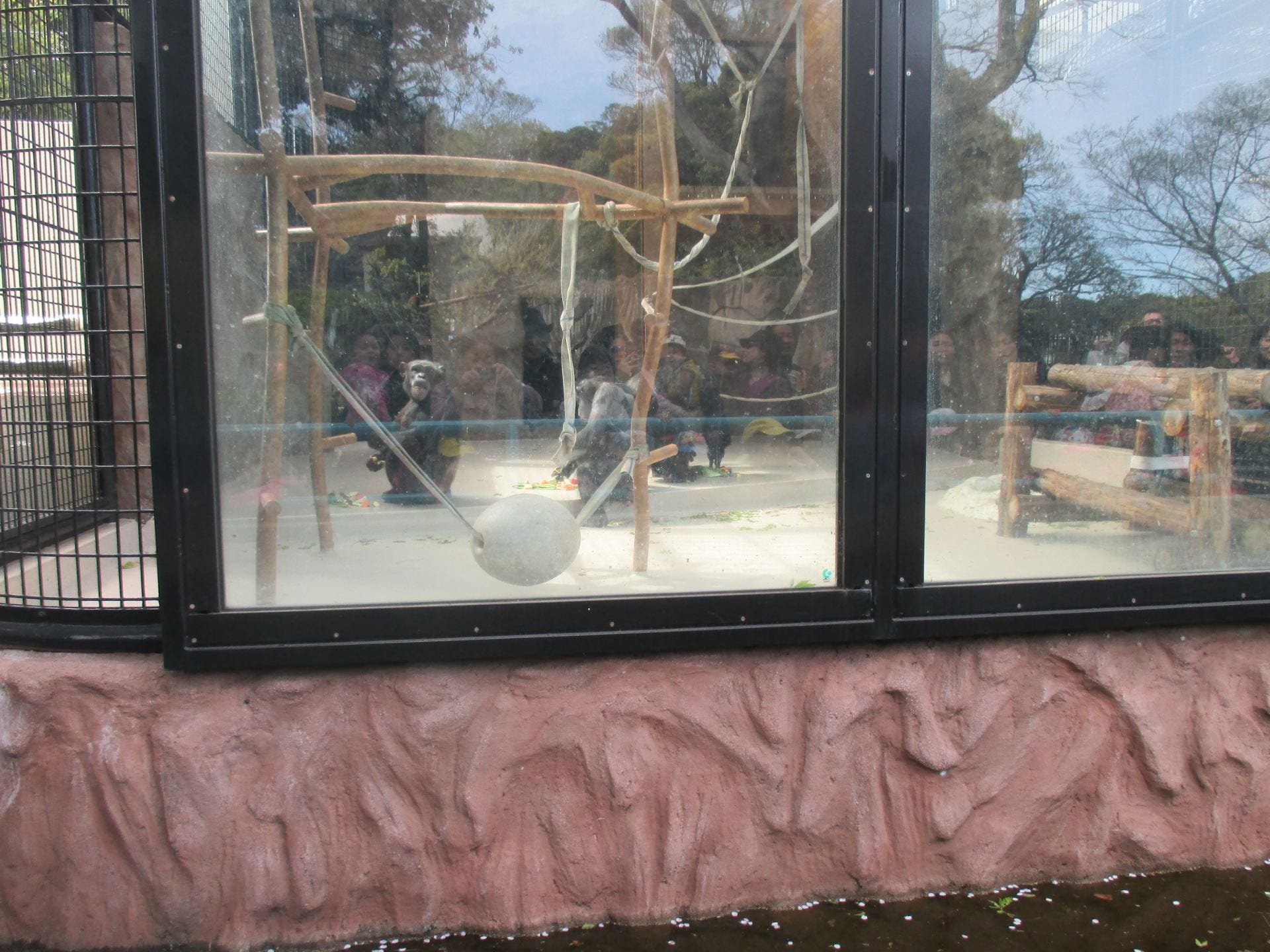 We walked thorough the tiger room.  He was sleeping soundly.  Shhhh…. We don't want to wake him up.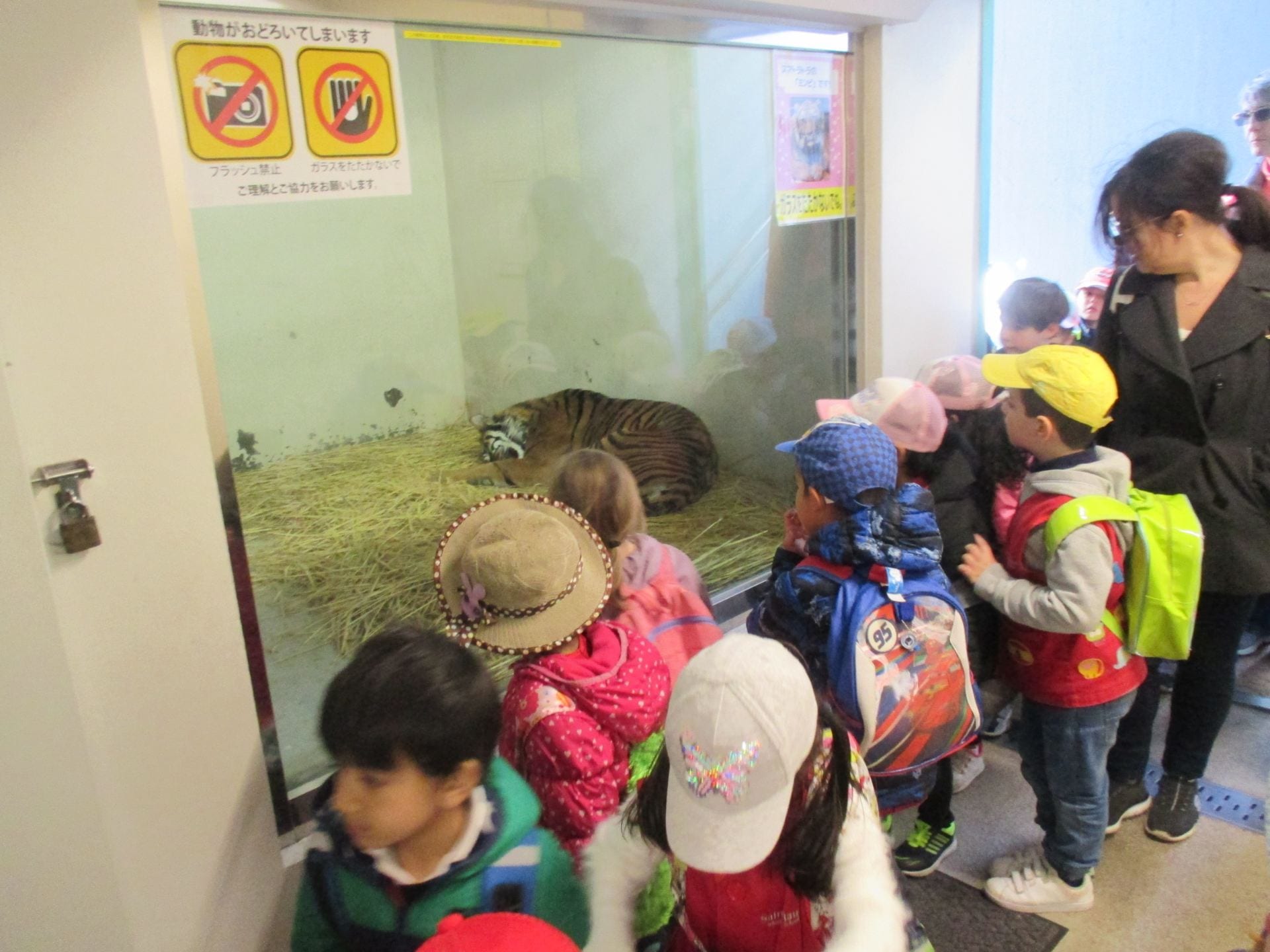 We also walked through the reptile area, and saw… the longest snake we've ever seen!  It was all coiled up. Is he also sleeping? He was so still.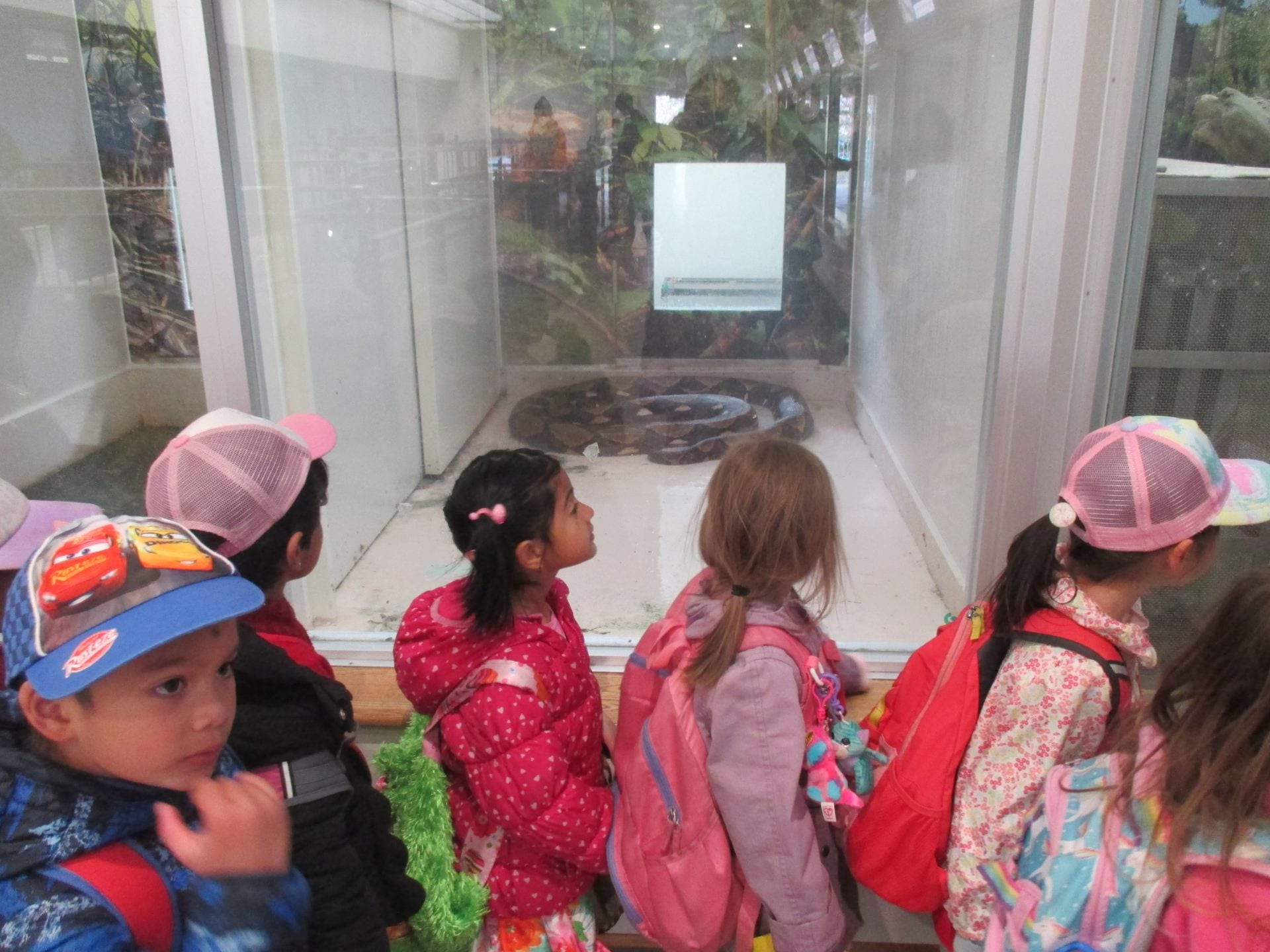 It was a fun day, learning about various animal behavior.  Maybe the animals are checking out the children's behavior toward them?!