A Happy New Year!  On the first day back, the children colored and cut out numbers 2-0-2-0, stringing them across a ribbon to celebrate the New Year—a special one for the Olympics/Paralympics in Tokyo.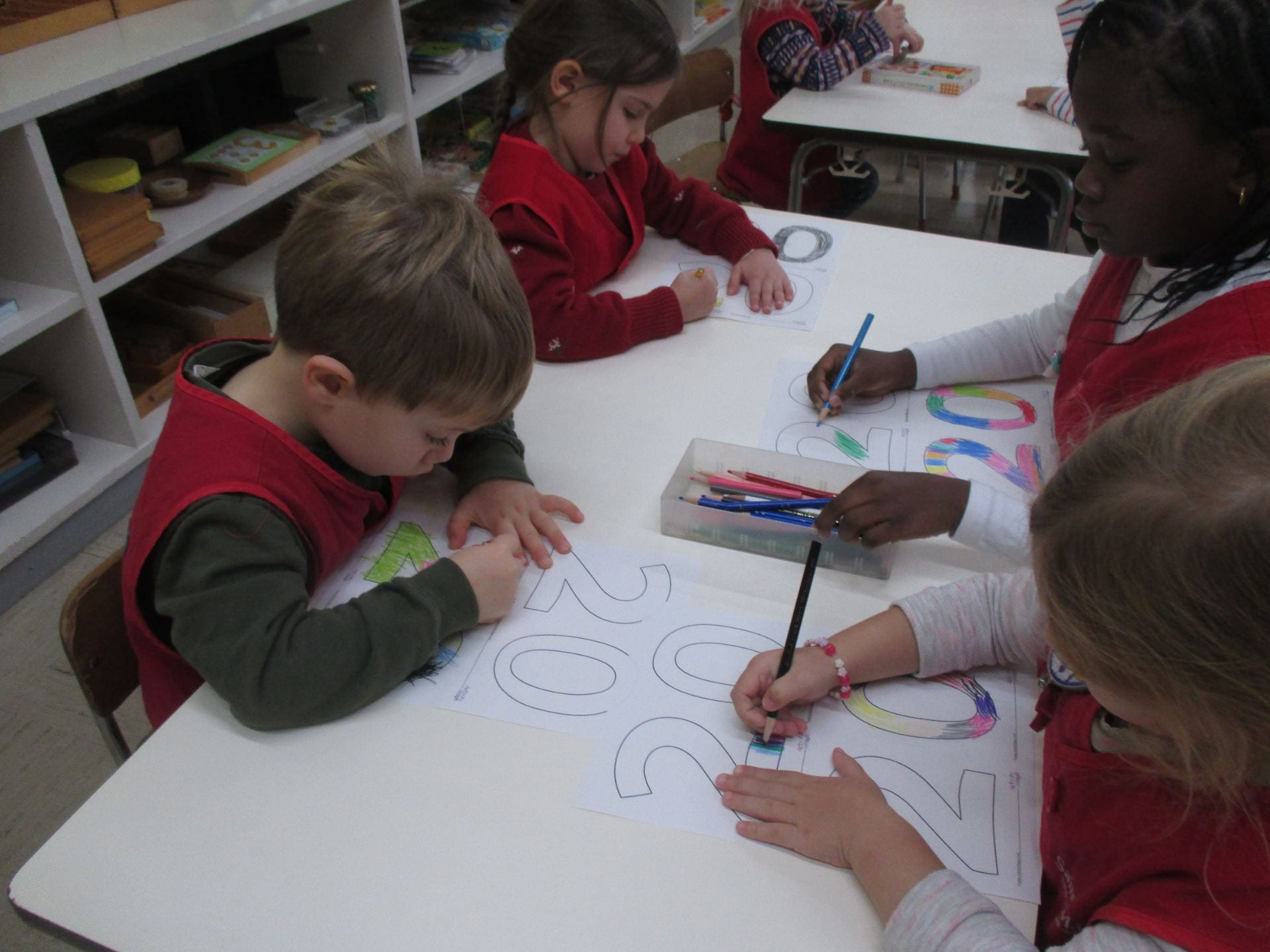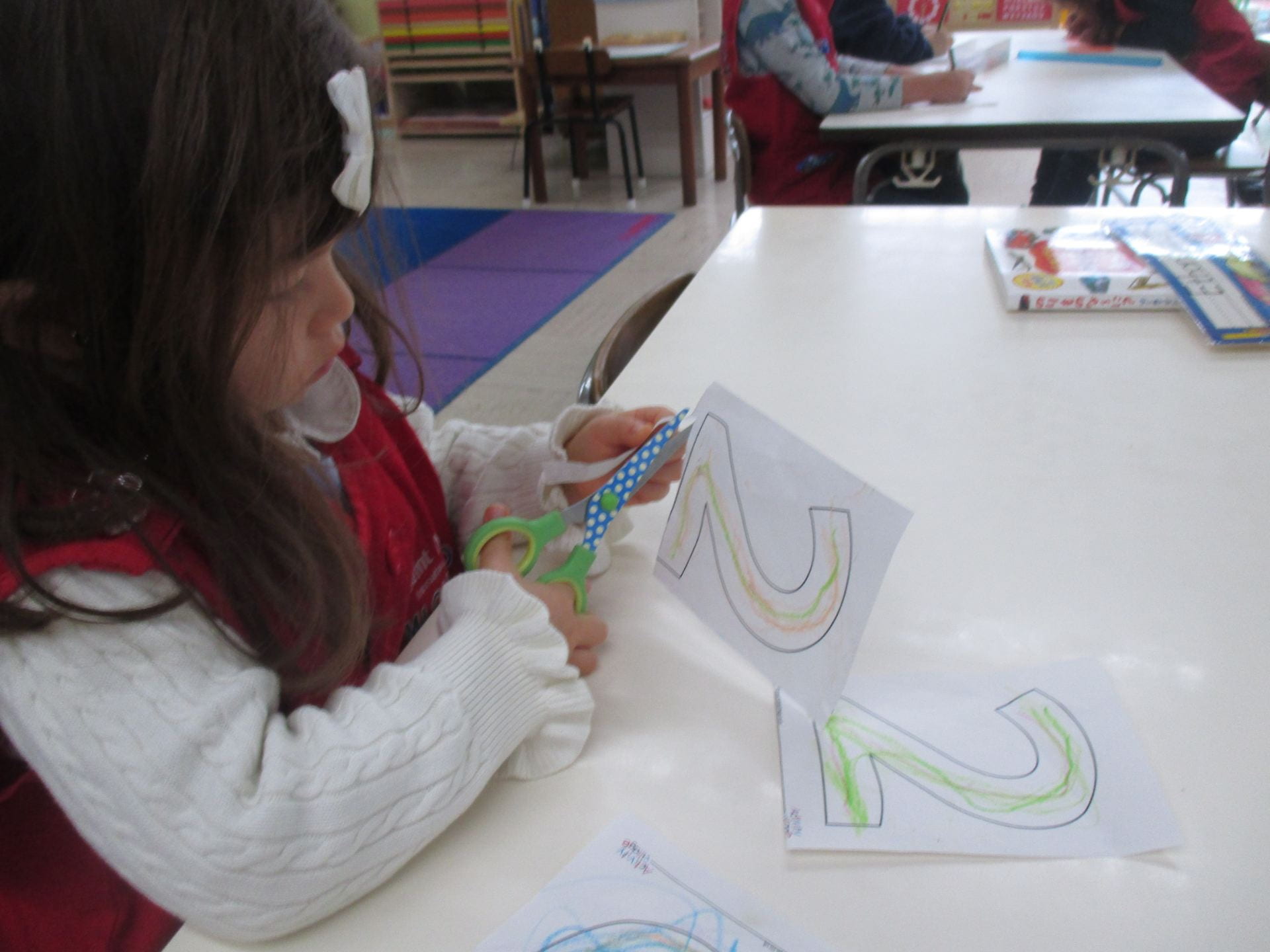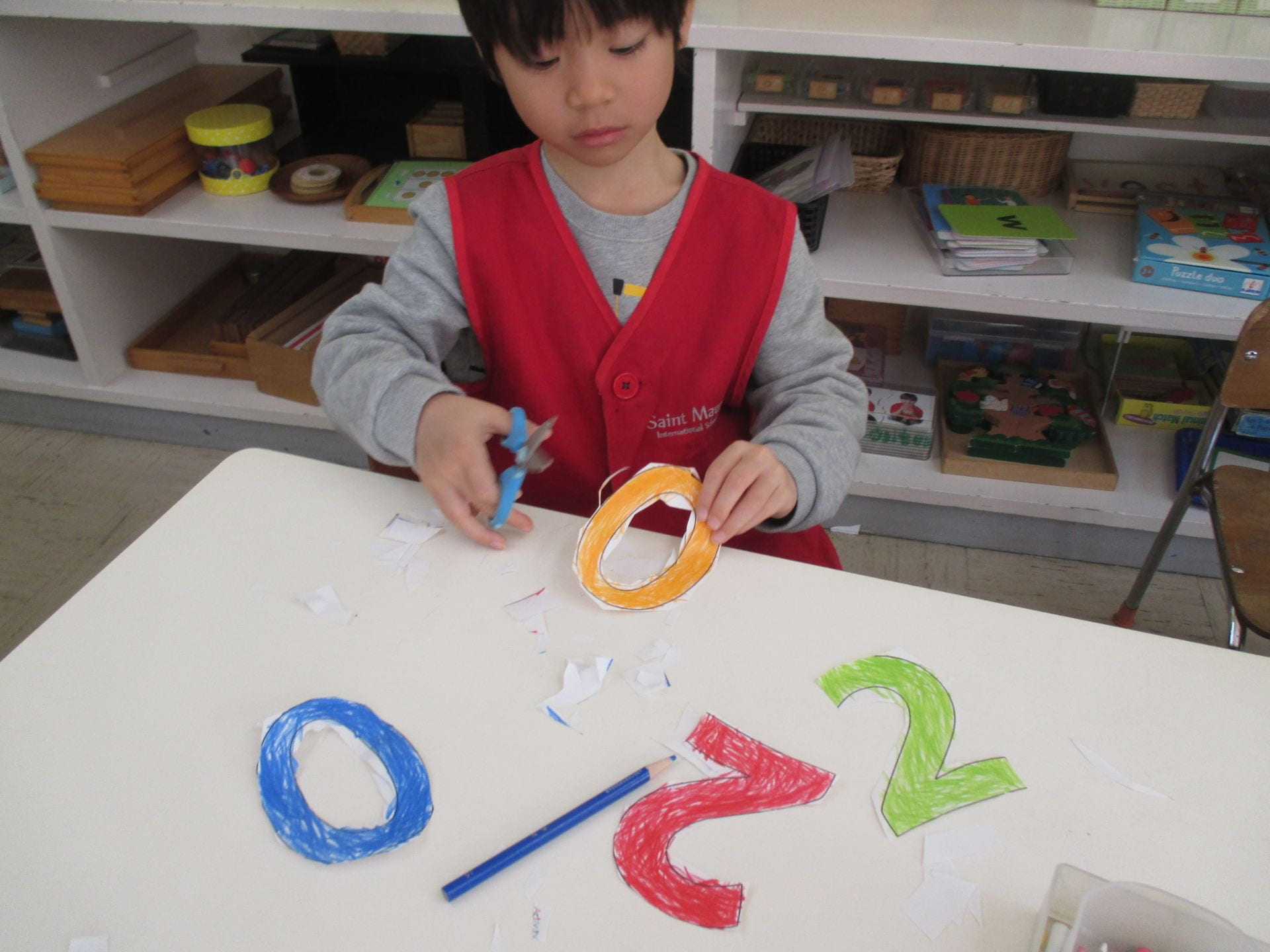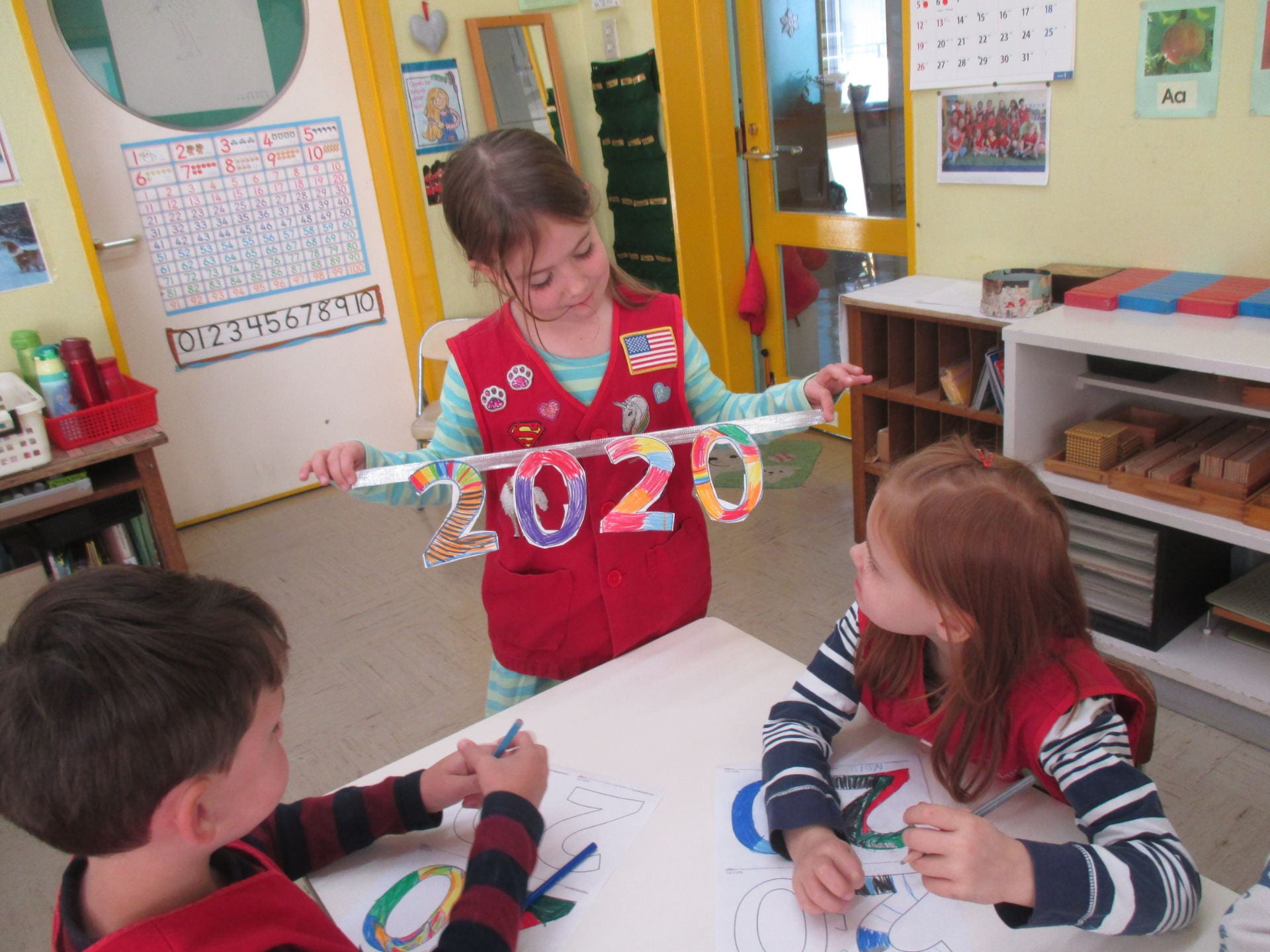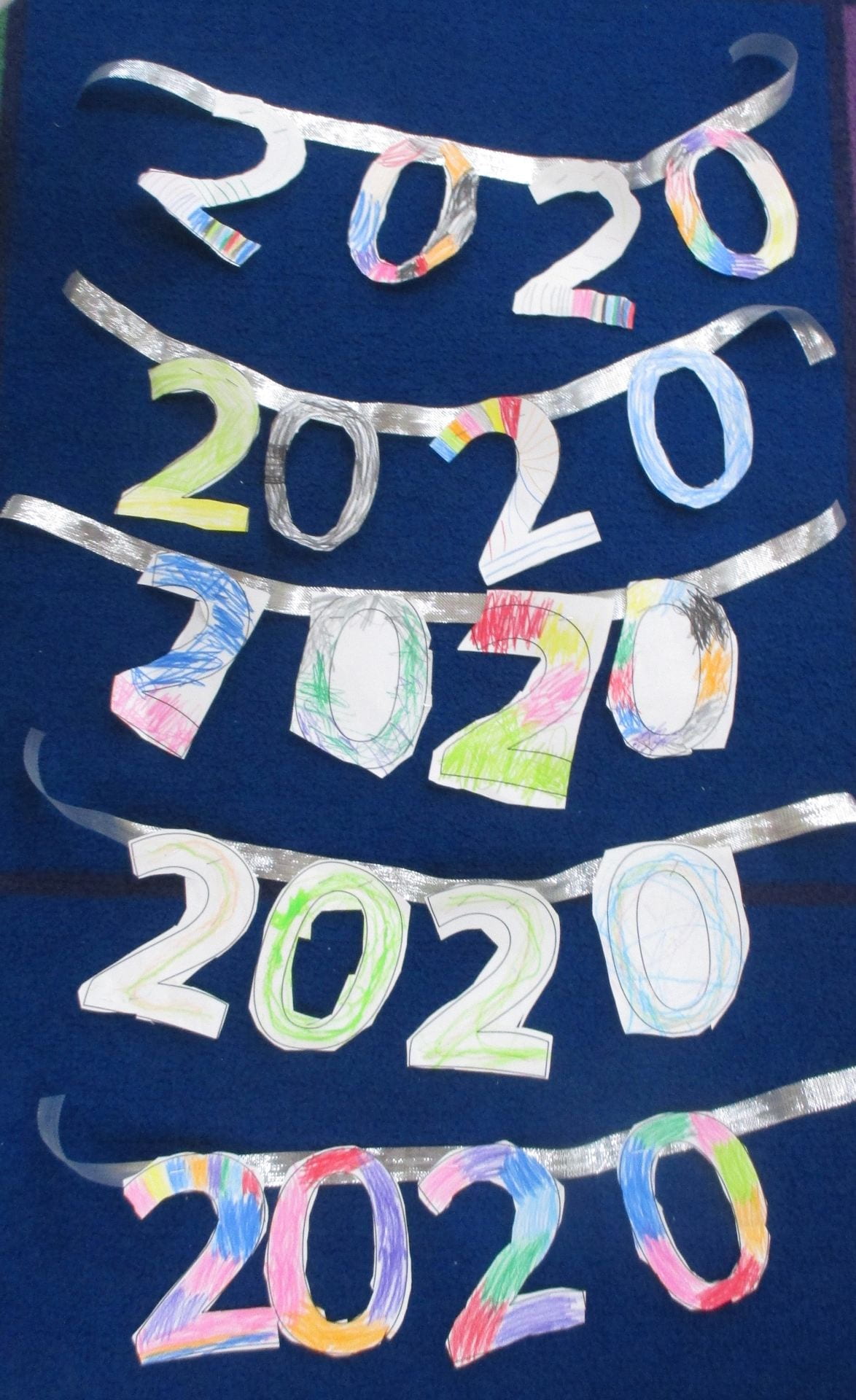 According to the Chinese calendar, 2020 is the Year of the Rat.
In Ms. Mimi's class five years ago, there was a boy who came to Montessori when he was three, and left when he was four.   He had a favorite stuffed rat and carried it with him when he first started school.  He loved artwork, involving drawing, coloring, folding, cutting and pasting.   One day he made a three-dimentional furry rat in the classroom all by himself, and was happy to show his friends.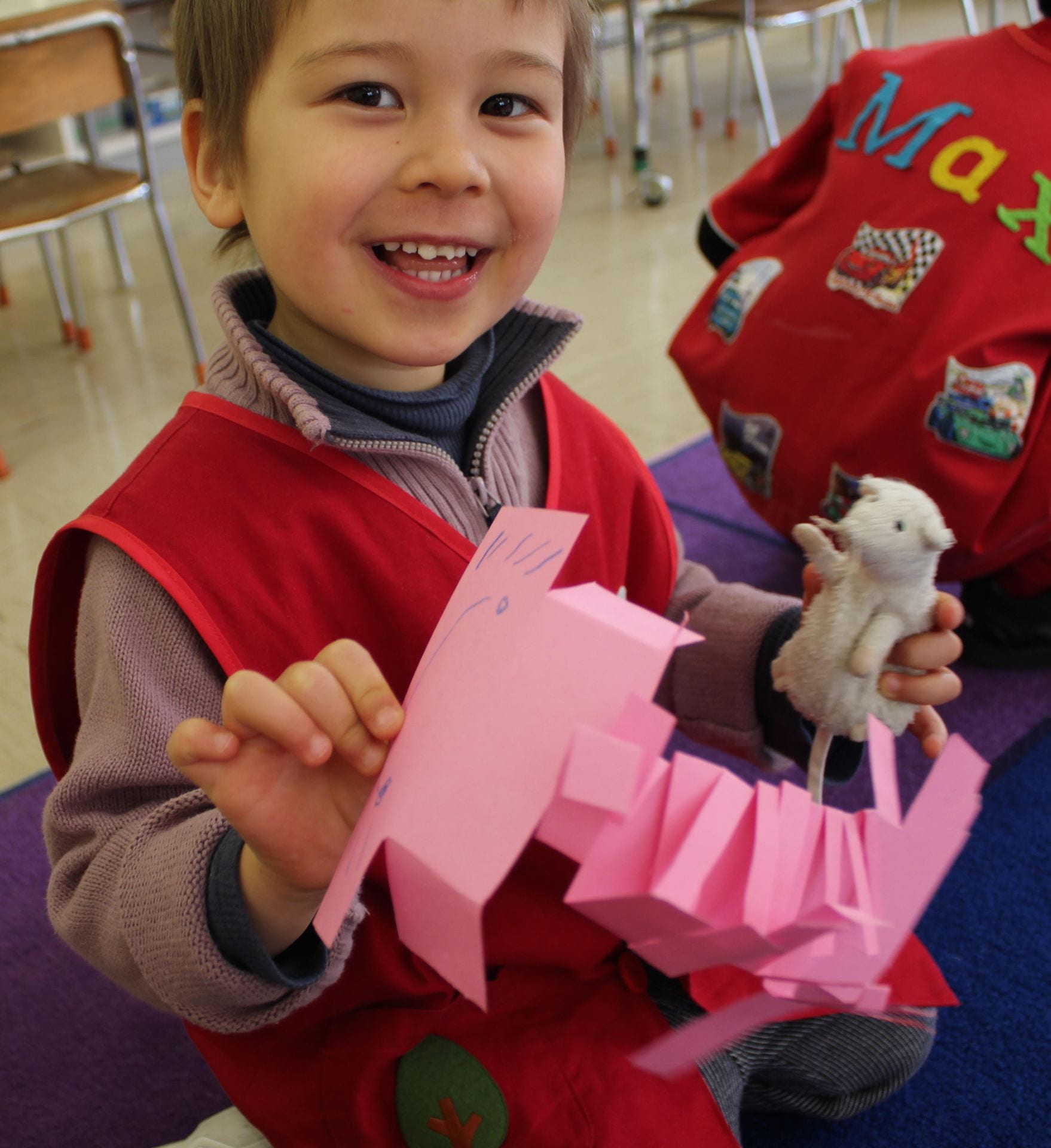 He now is in third grade in Stockholm.  When he lived in Madrid and attended an international school last year, he entered a visual arts contest and won a prize. His artwork has been exhibited at presentations during the UN Global Summit meetings last summer in New York. Congratulations!
Due to his dad's work, the family has lived in such diverse destinations as Helsinki, Nagoya, Mauritius, Madrid, and now Stockholm. Every Christmas he and his family would send us Christmas greetings.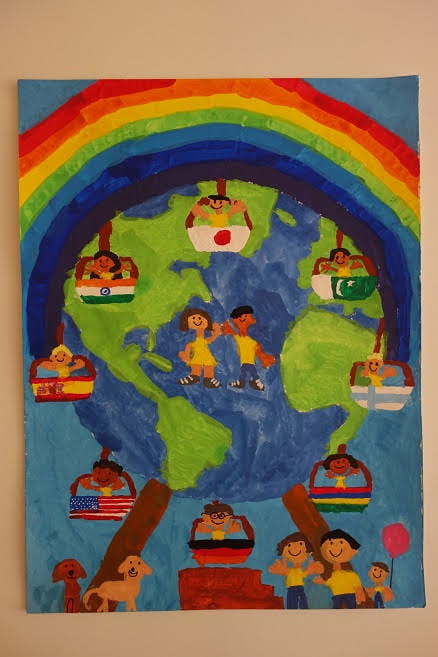 Excursion for Language Arts 2 children (older 5 and 6 year-olds) — the children from all three classes in Language Arts 2 went on an excursion to Shinagawa Acquarium with Ms. Catherine and Mrs. Almoula.
What a great experience to see the fish up close.   Photos courtesy of Mrs. Vicario.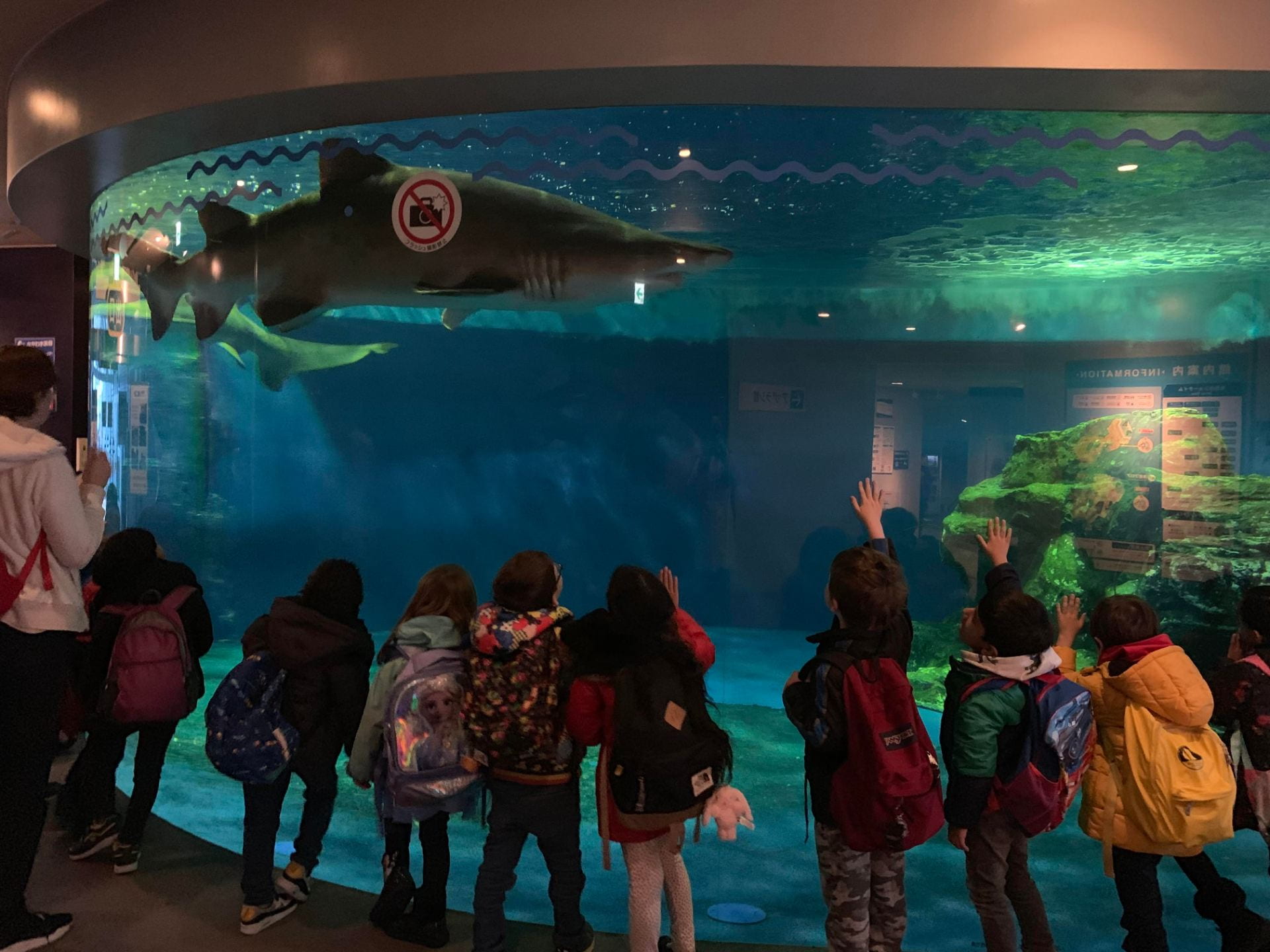 For the rest of the children, it was the theme day of "Under the Sea". The children, aged 2 to early 5 years old, gathered in the Upper Rec Hall. After listening to Ms. Sallie's recitation of "Rainbow Fish", the children colored their paper Rainbow fish and put one shiny scale on it.  They then made the fish into headbands. The children also played games, sang, and danced to the music.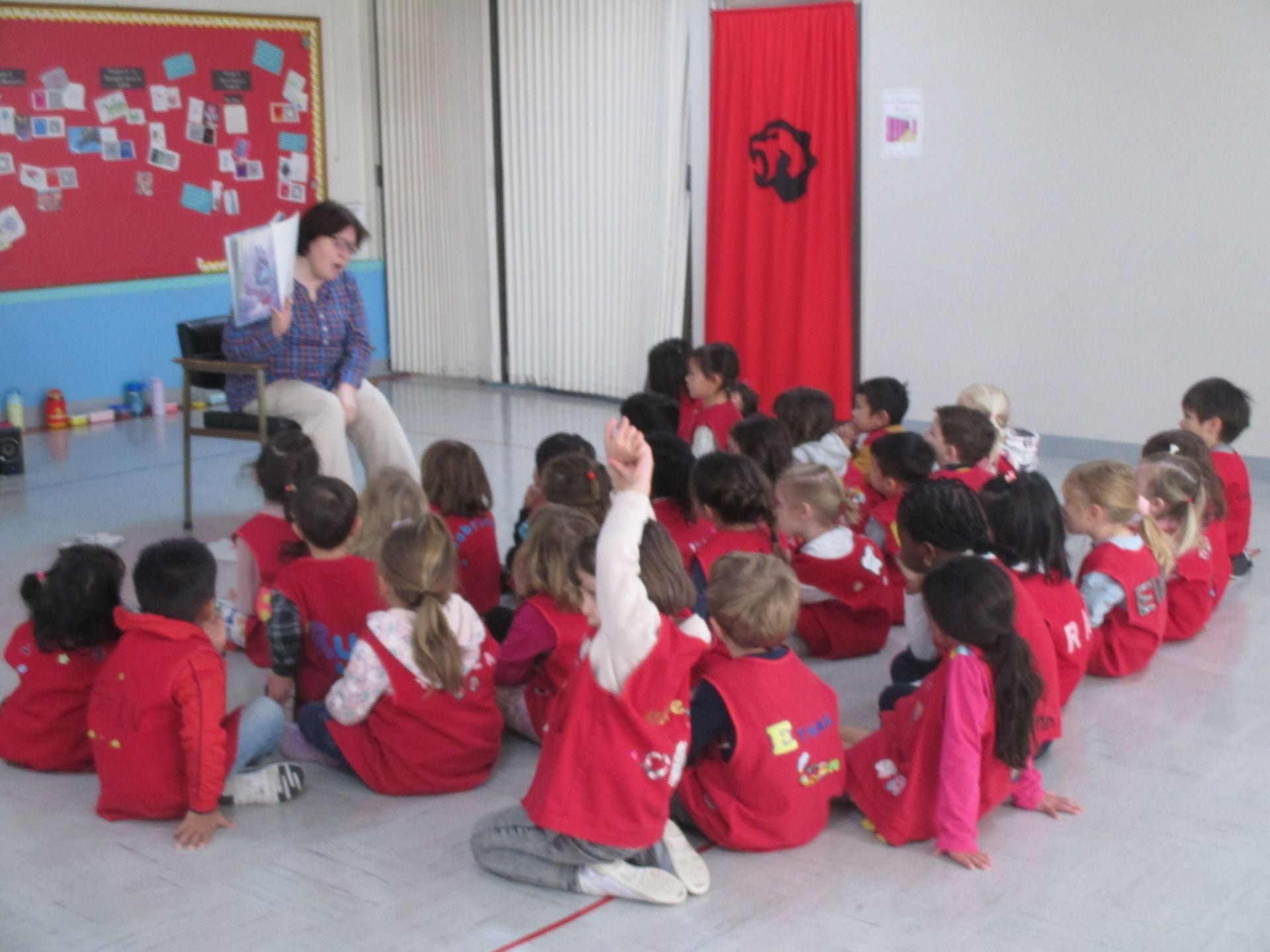 Making fish headbands: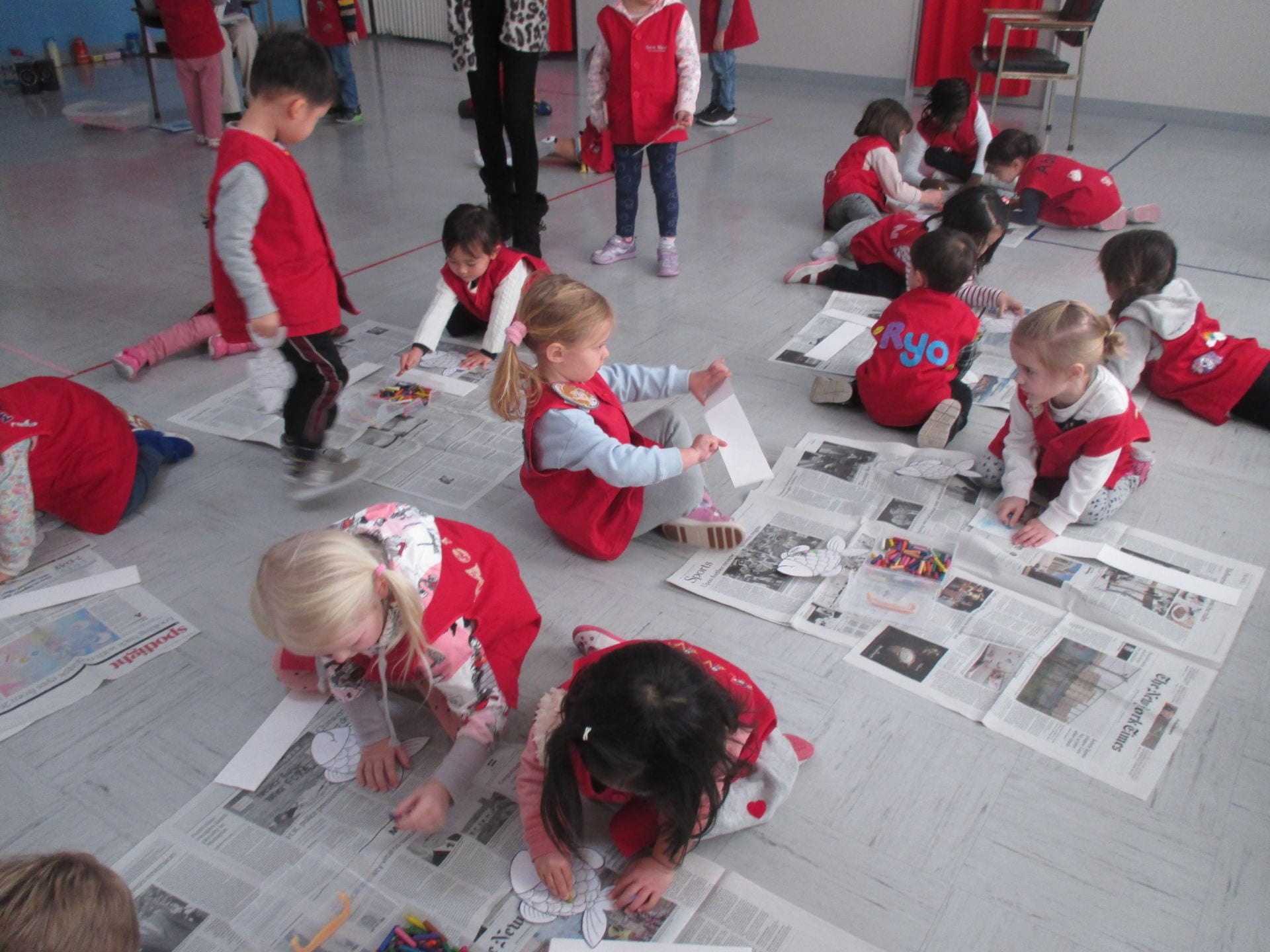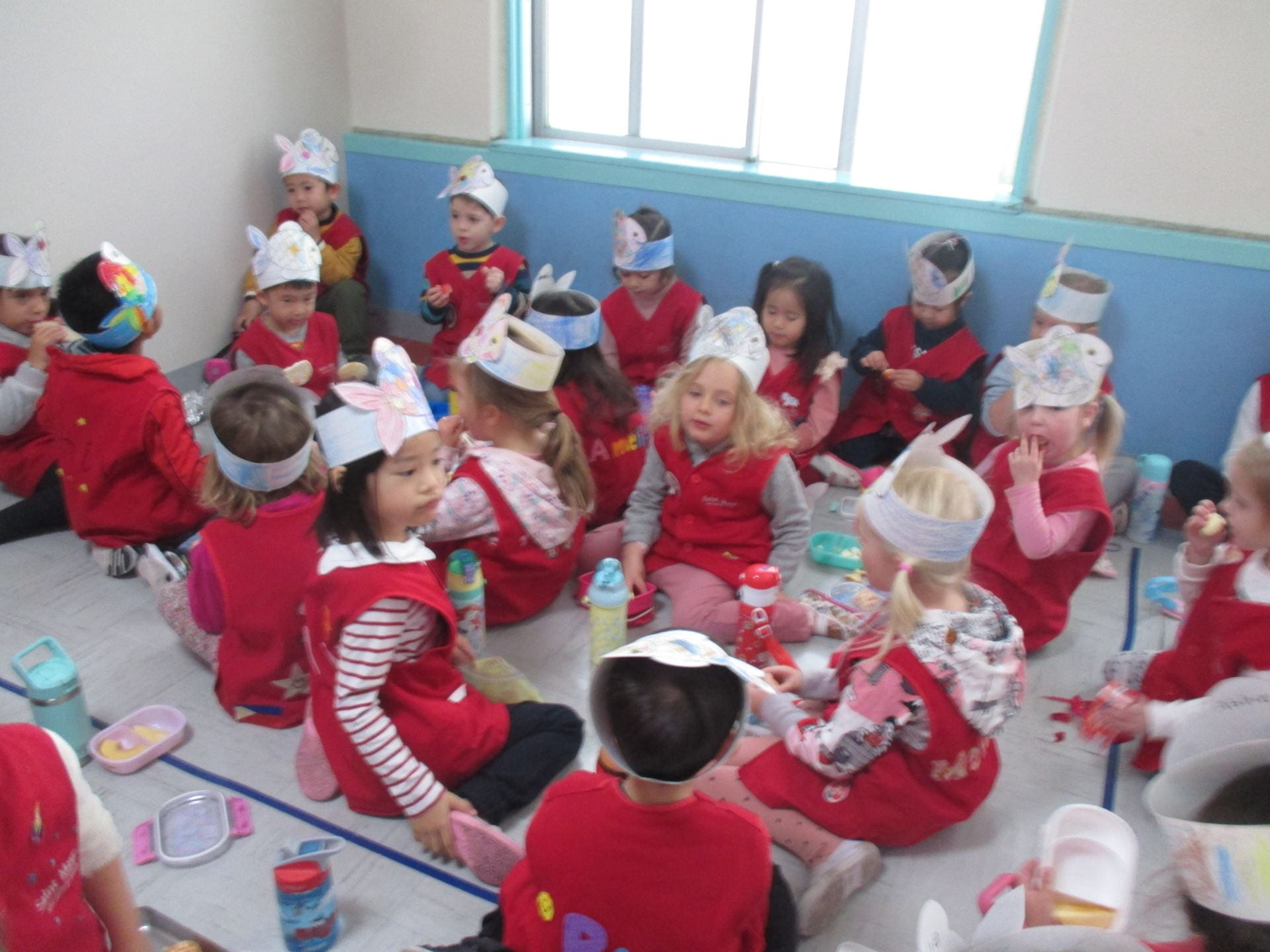 In the afternoon, Language Arts 1 children colored the pictures of their fish, cut them into stripes using scissors, then played with them as puzzles in the afternoon, taking them home at the end of the day.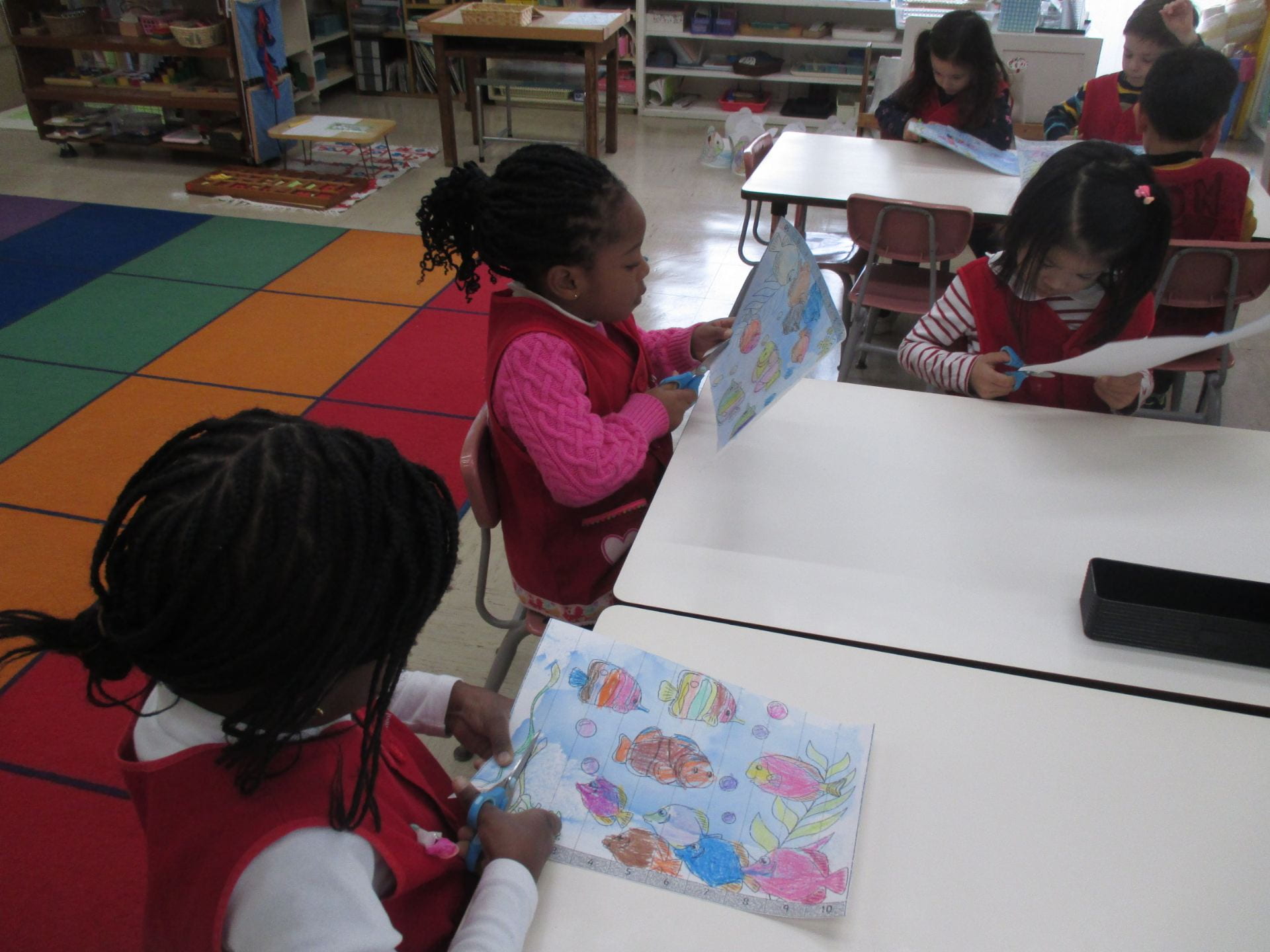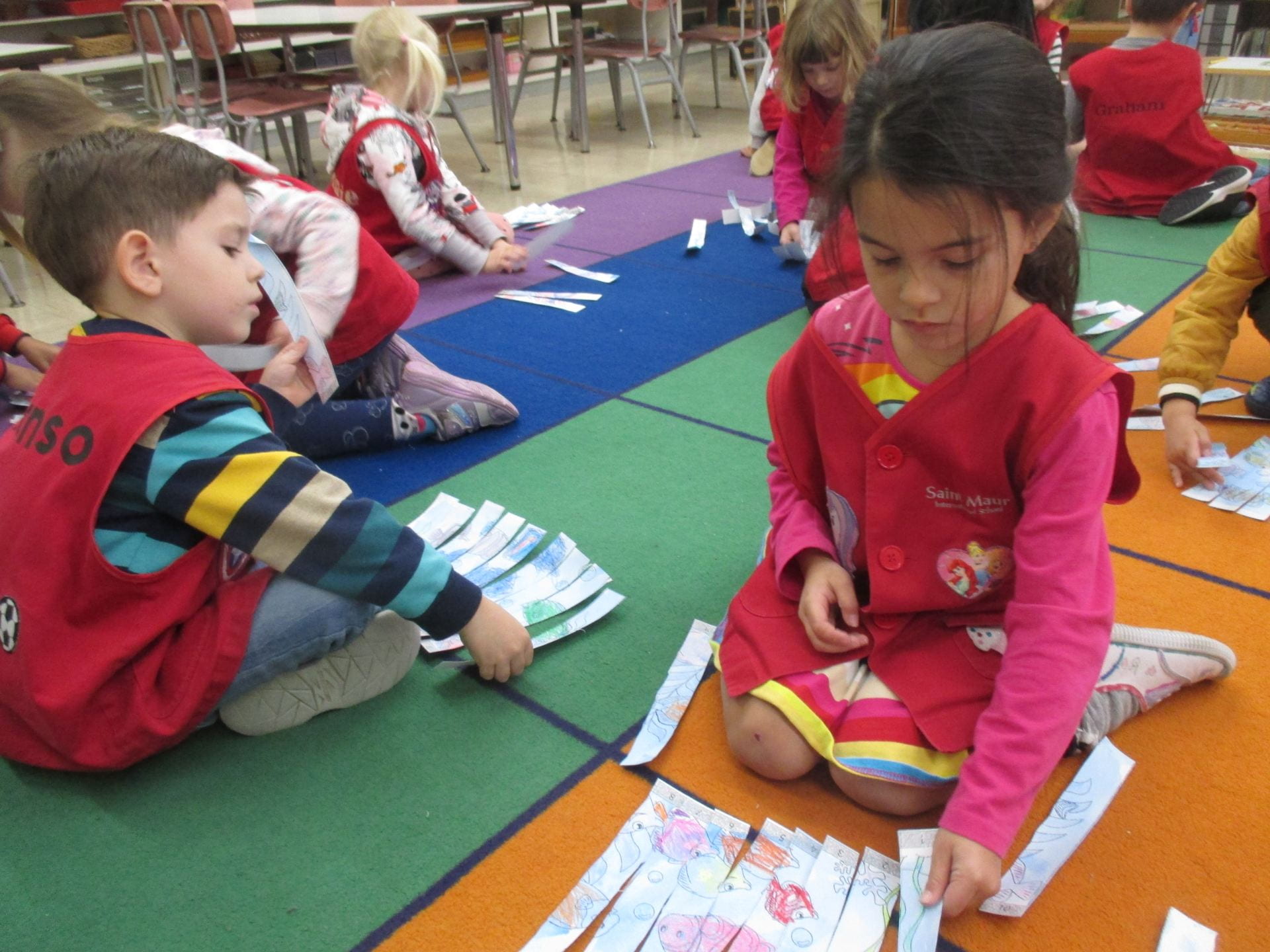 Fun with magnets catching fish in the classroom: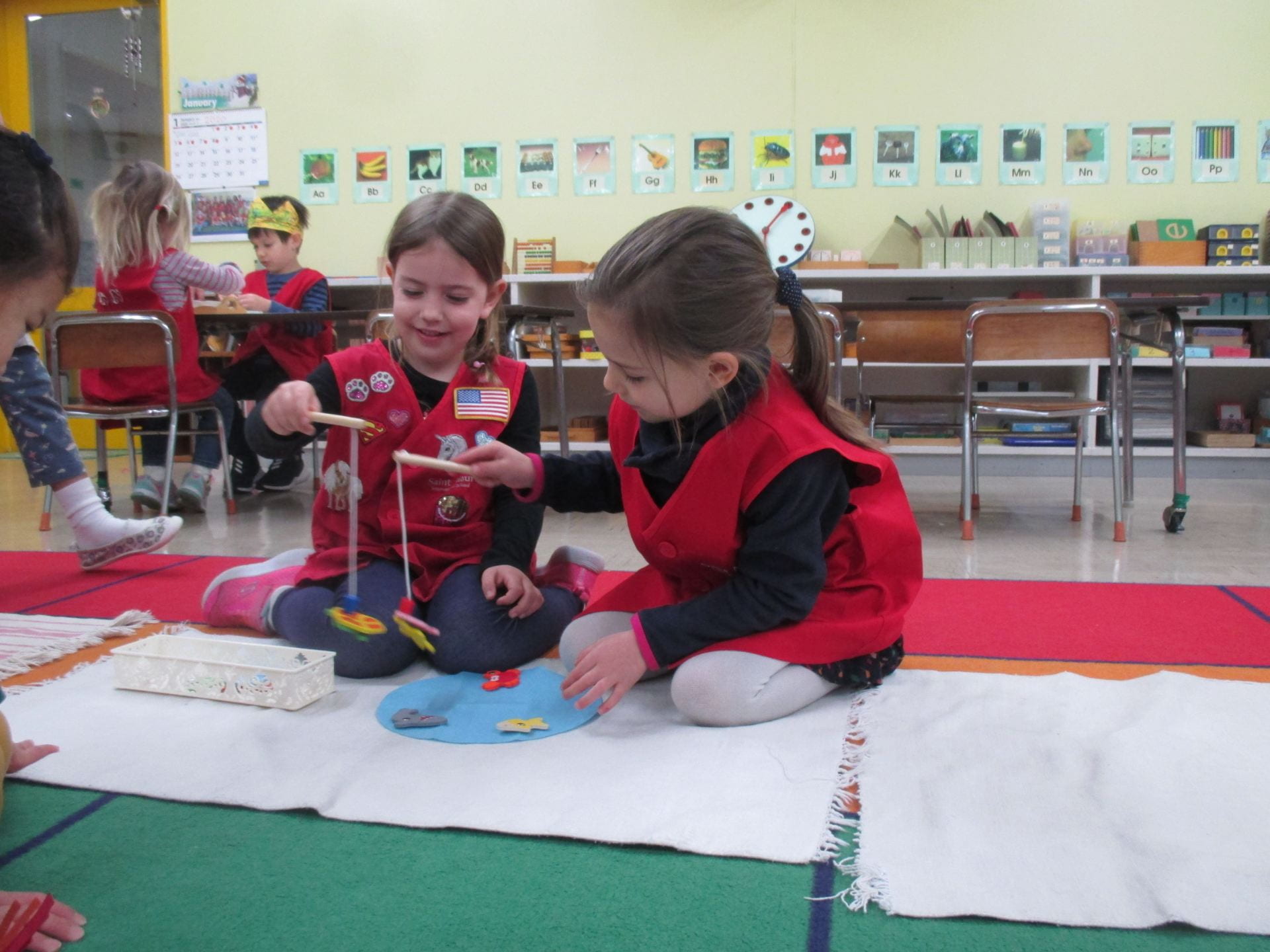 Practical life — sweeping with brush and dustpan after lunch: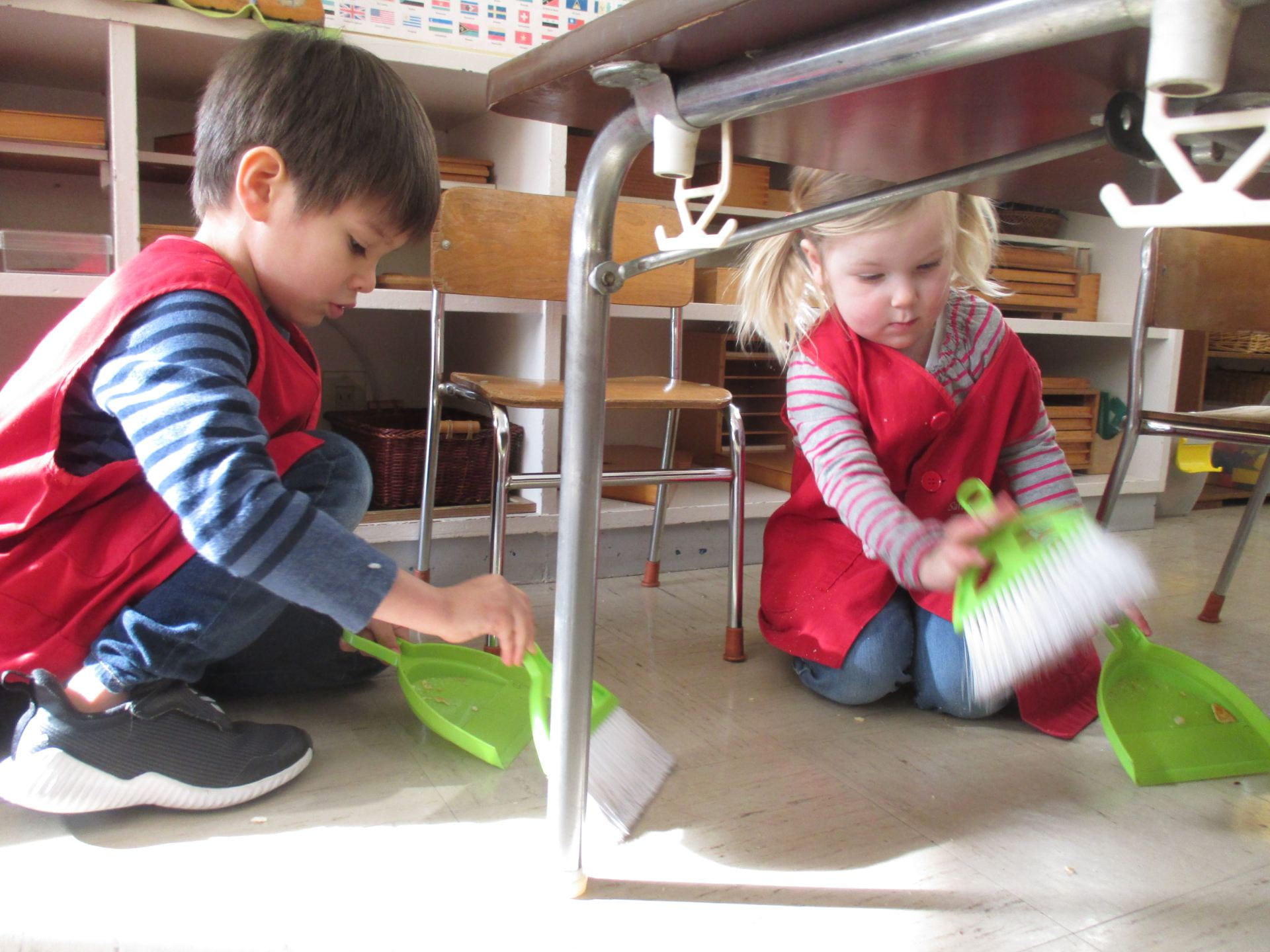 Fine motor skills — using their hands to complete the work: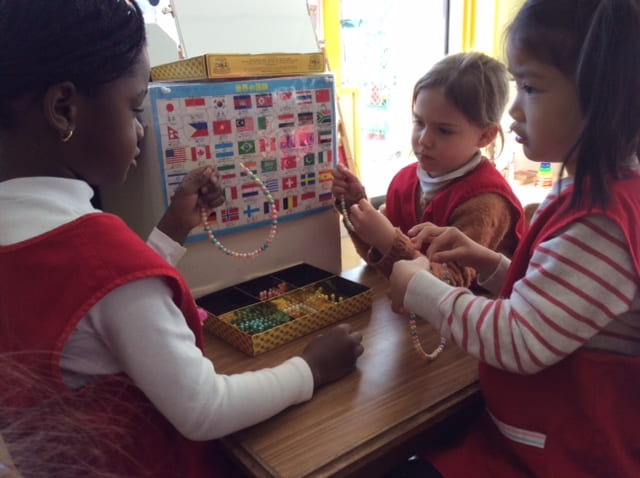 Language Arts — using the Large Moveable Alphabet to write sentences: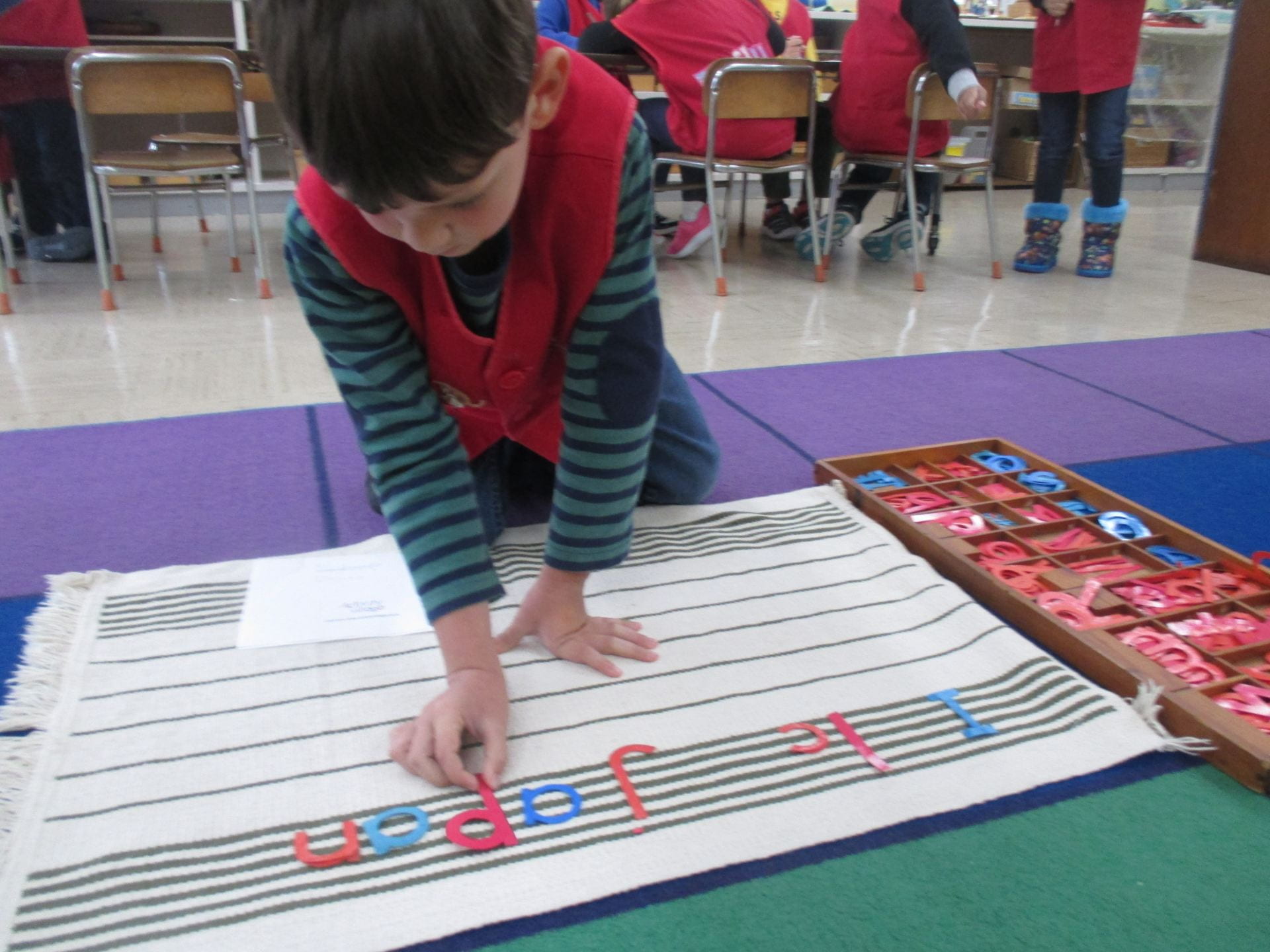 Language Arts — using the Small Moveable Alphabet to write a story: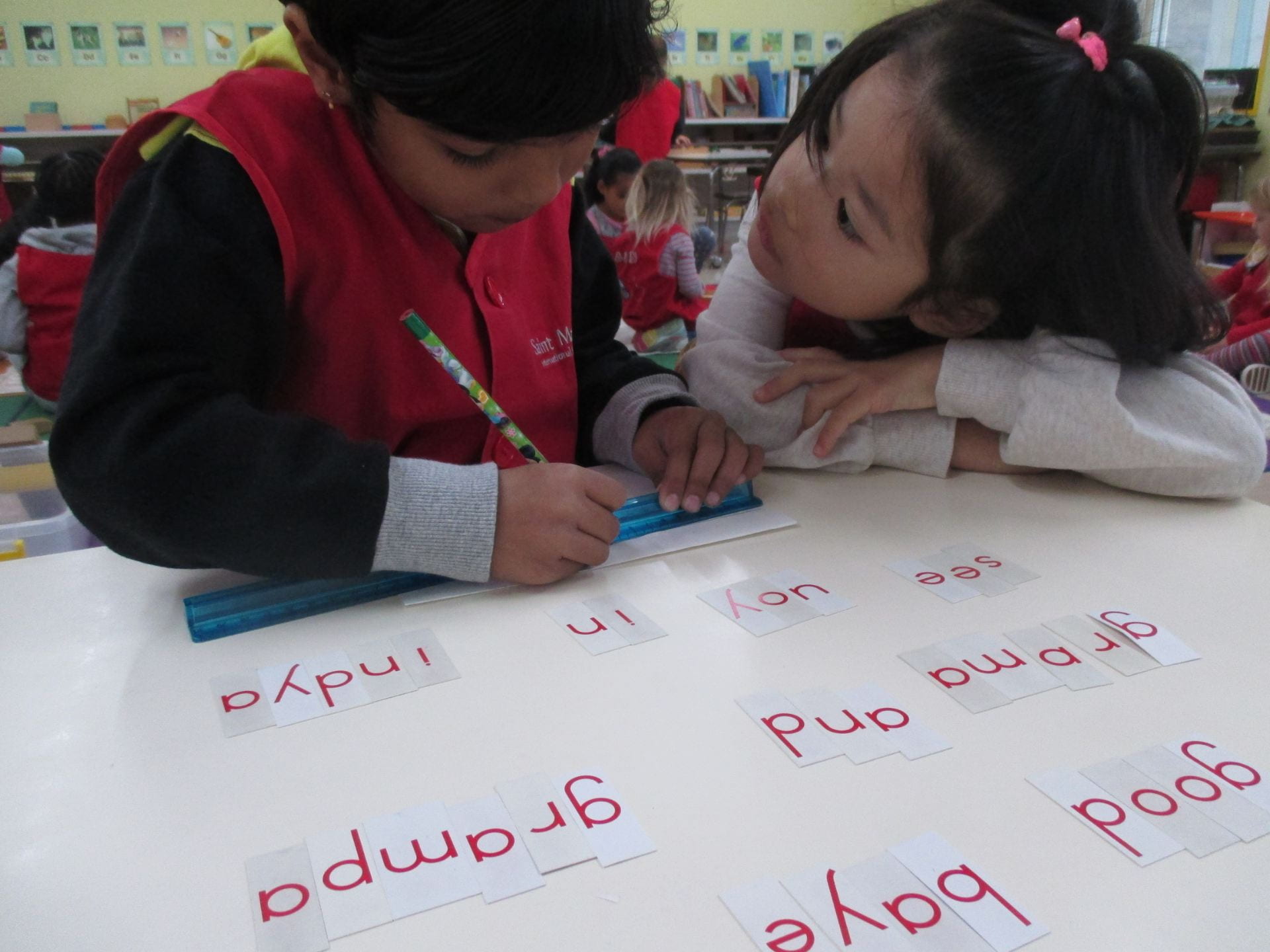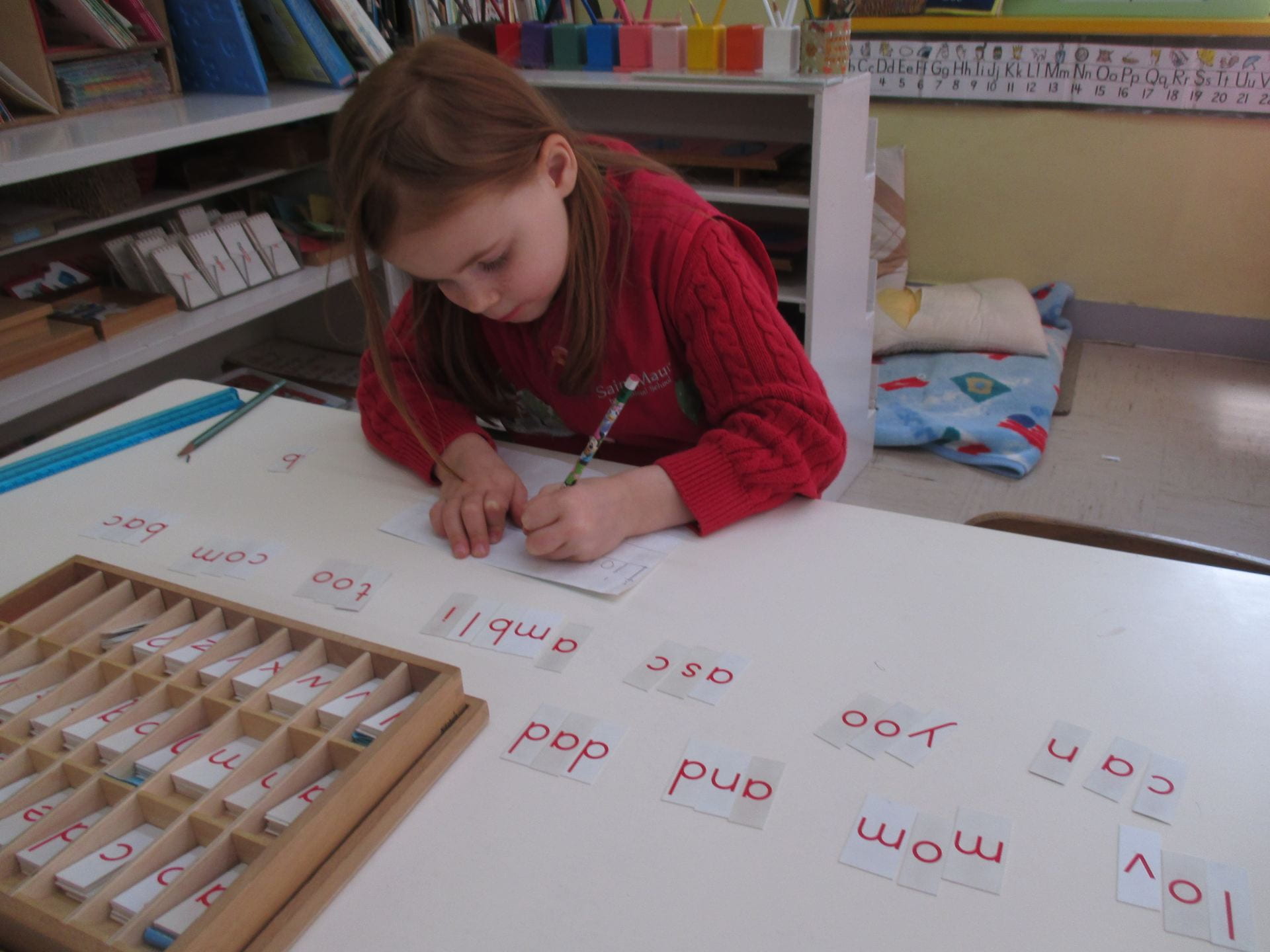 Birthday celebrations: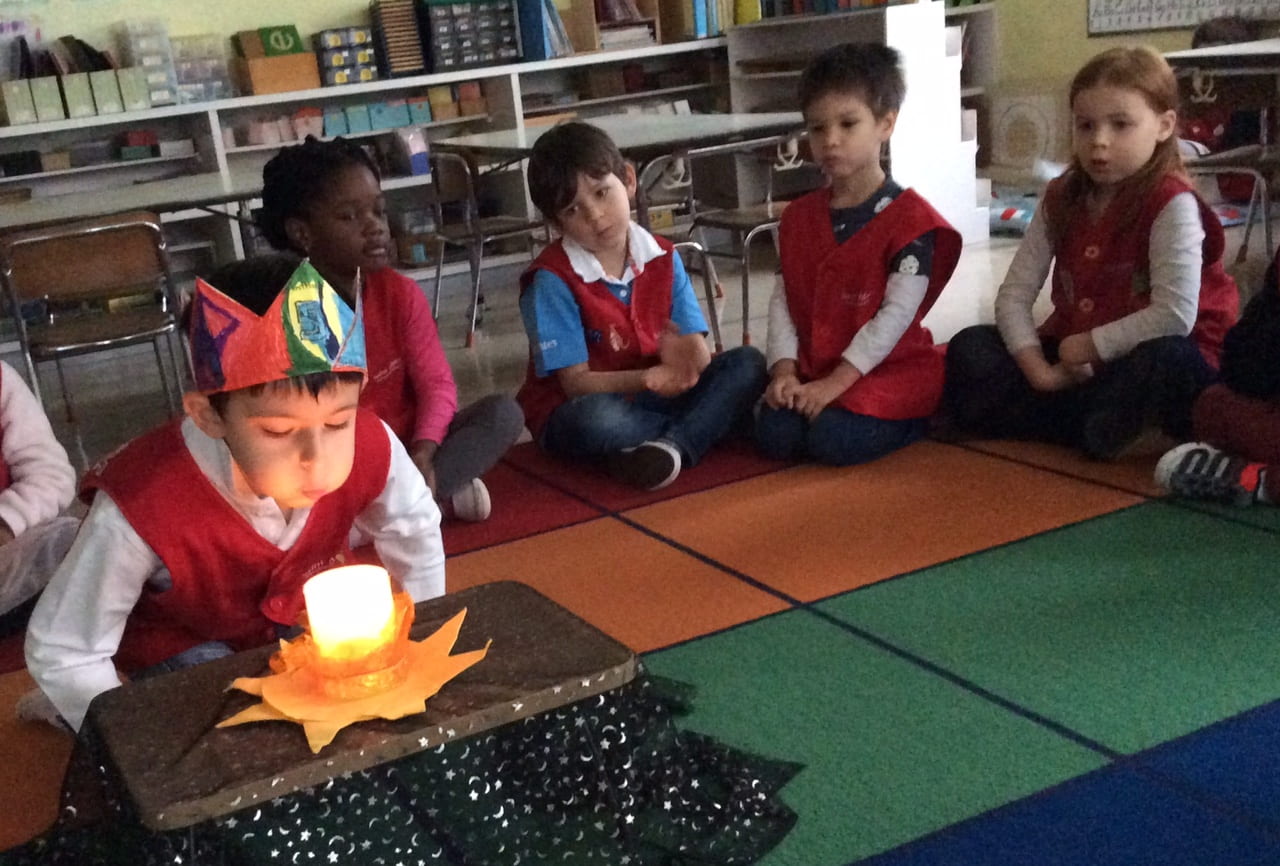 Artworks: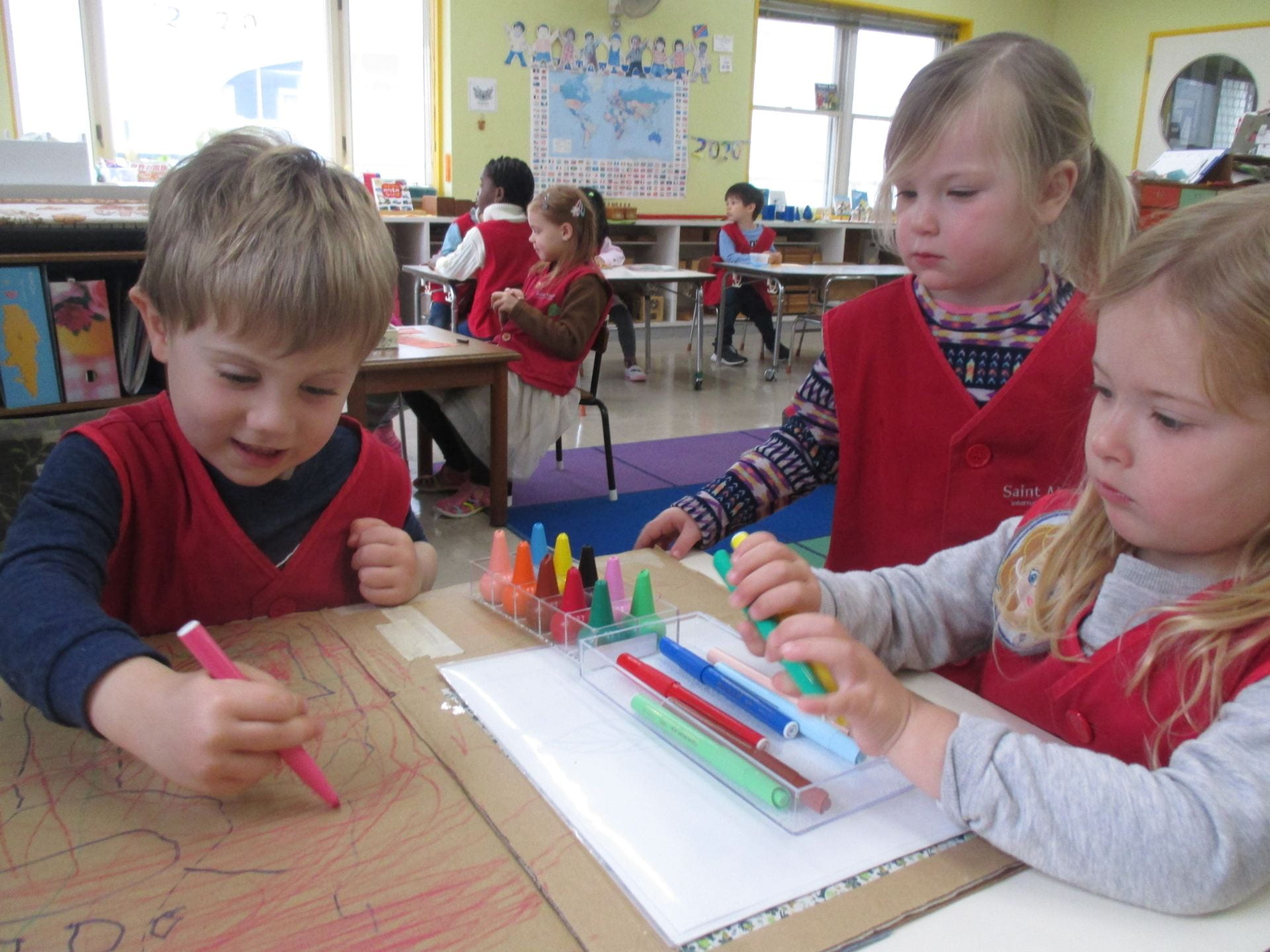 Making New Year cards: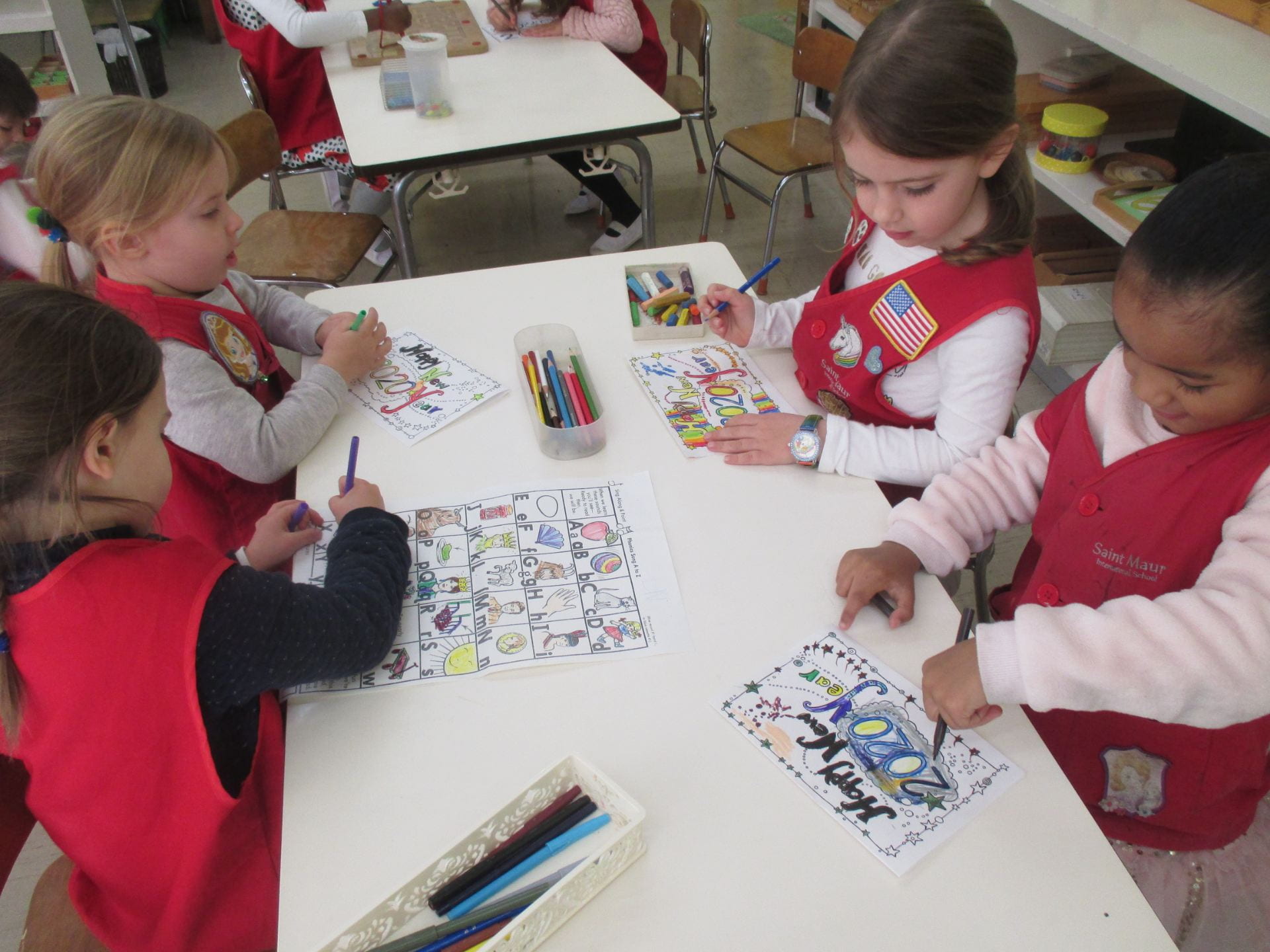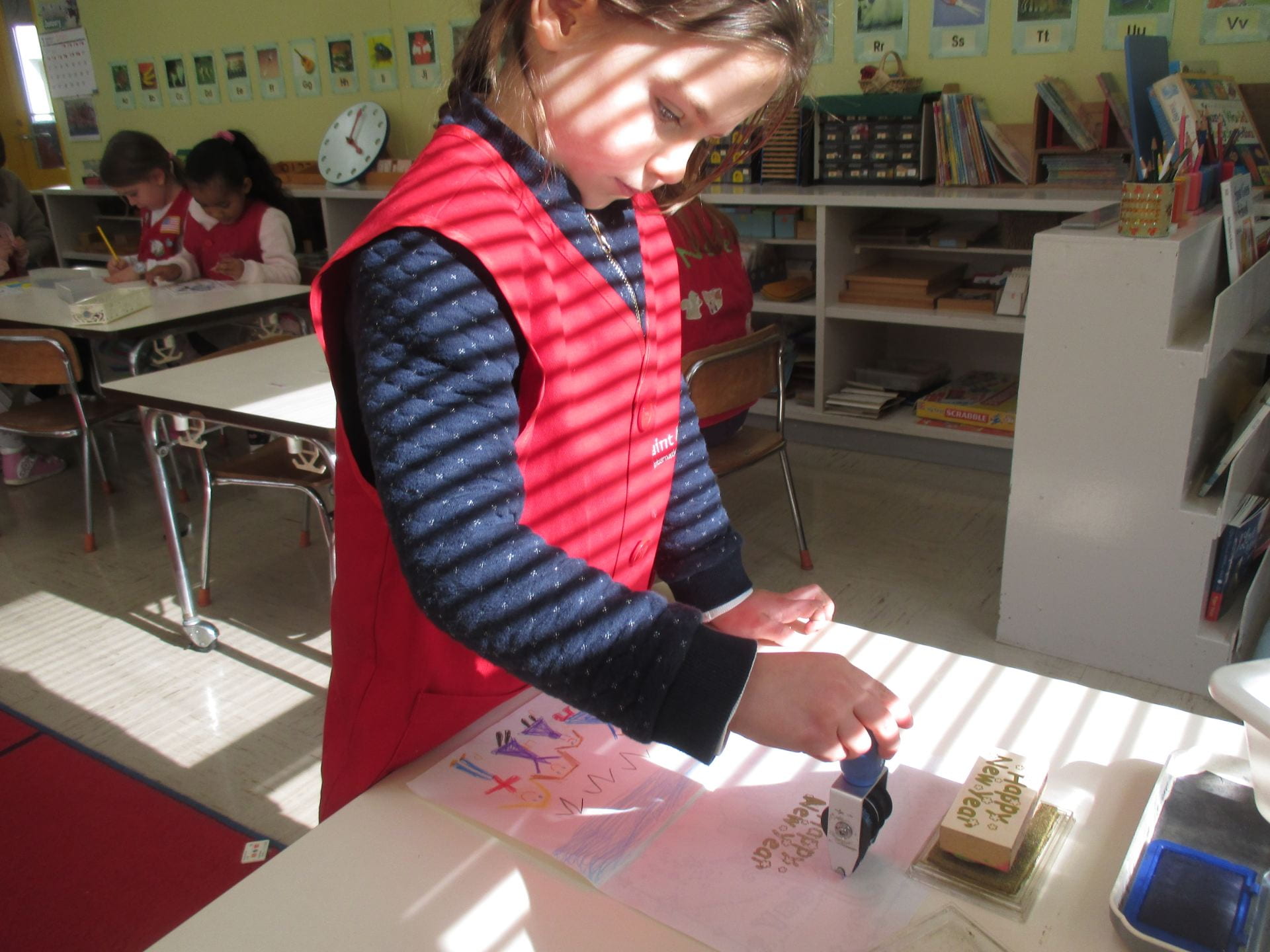 Teen and Ten Board — using beads for quantity and numerals: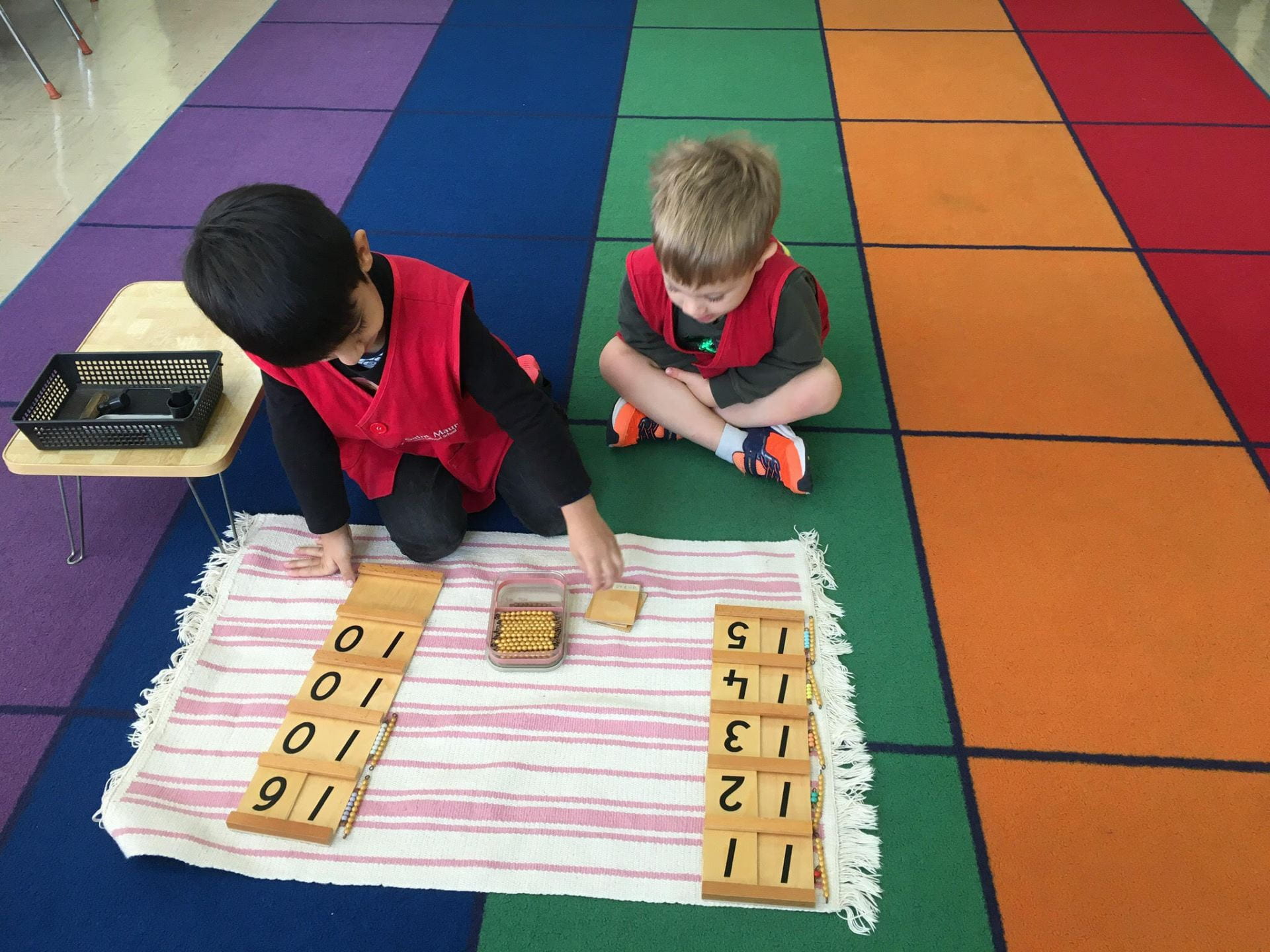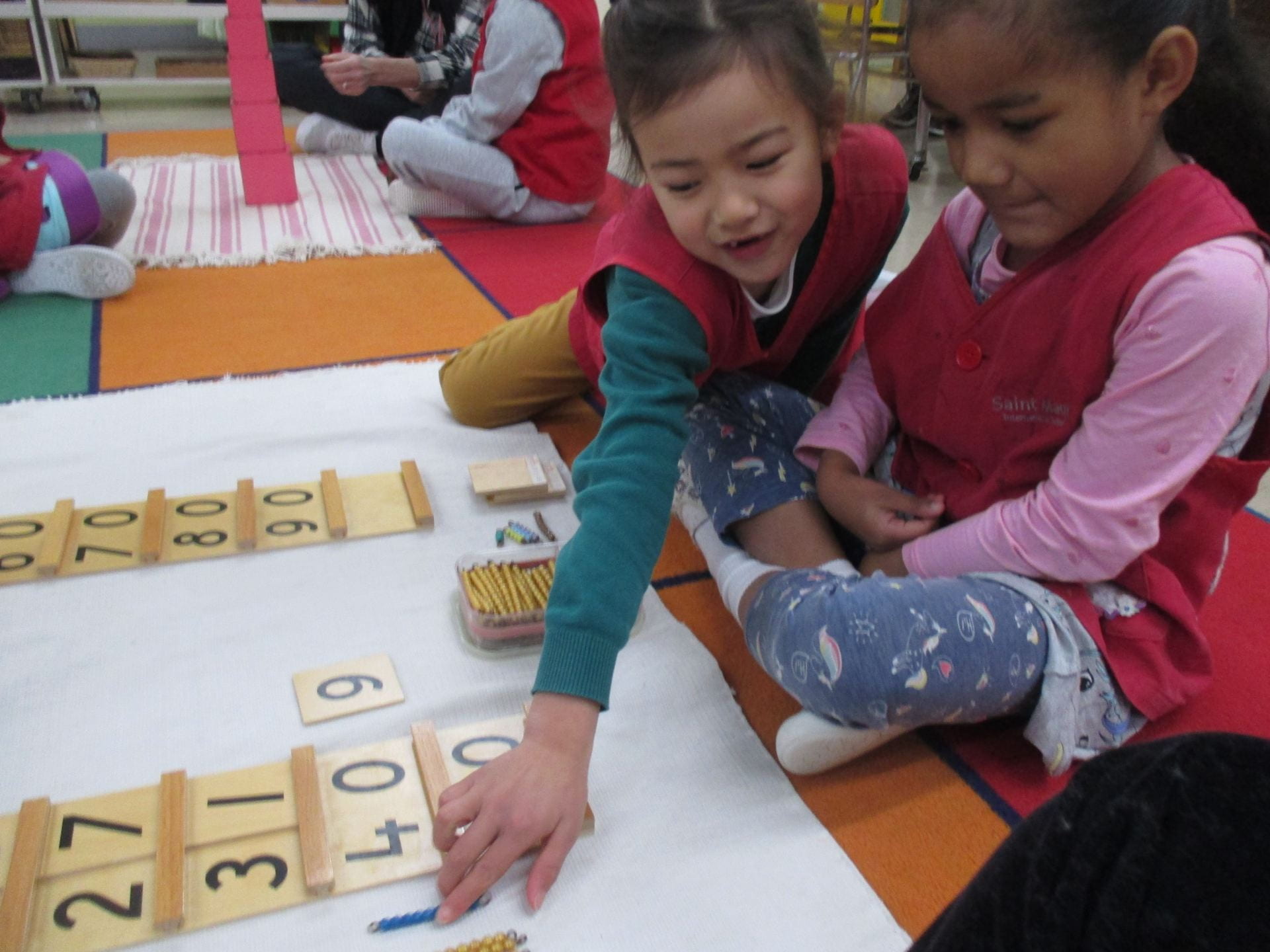 Looking for flags of countries from the wall map: