In November, the Elementary School had their Sports Day on our Japanese sister school Futaba Gakuen's playground.  The Montessori children went to watch some events and to cheer on their friends and siblings.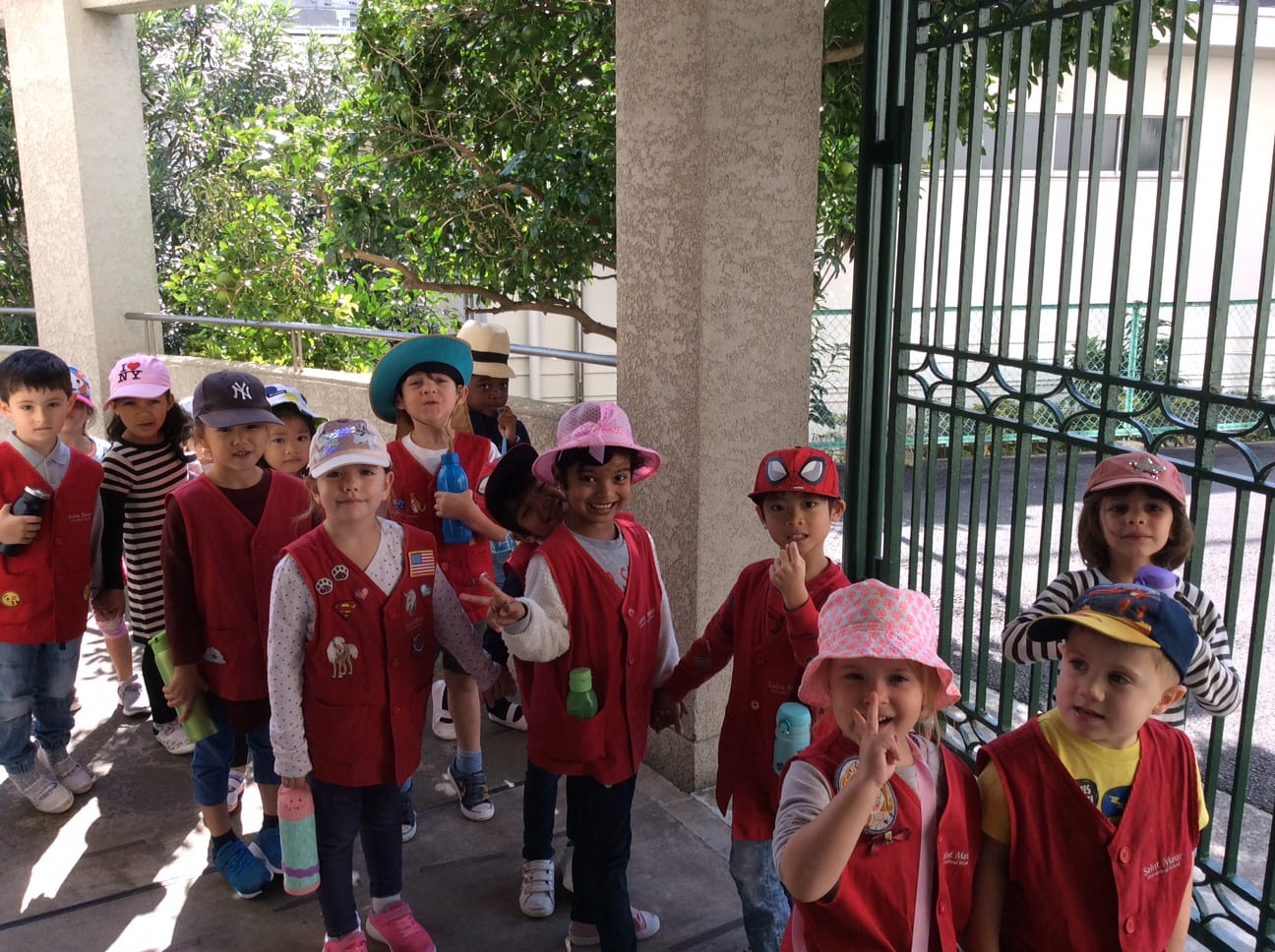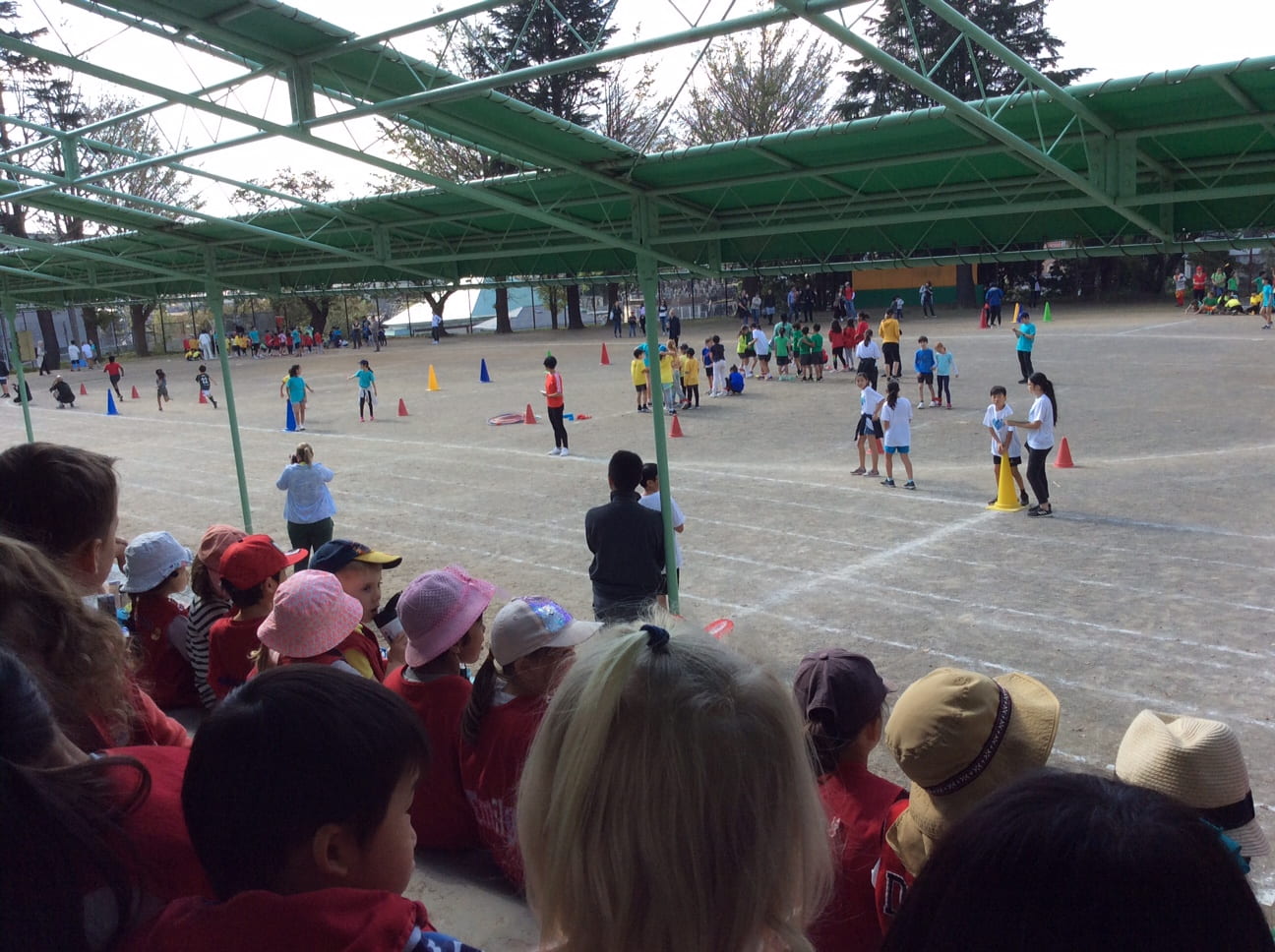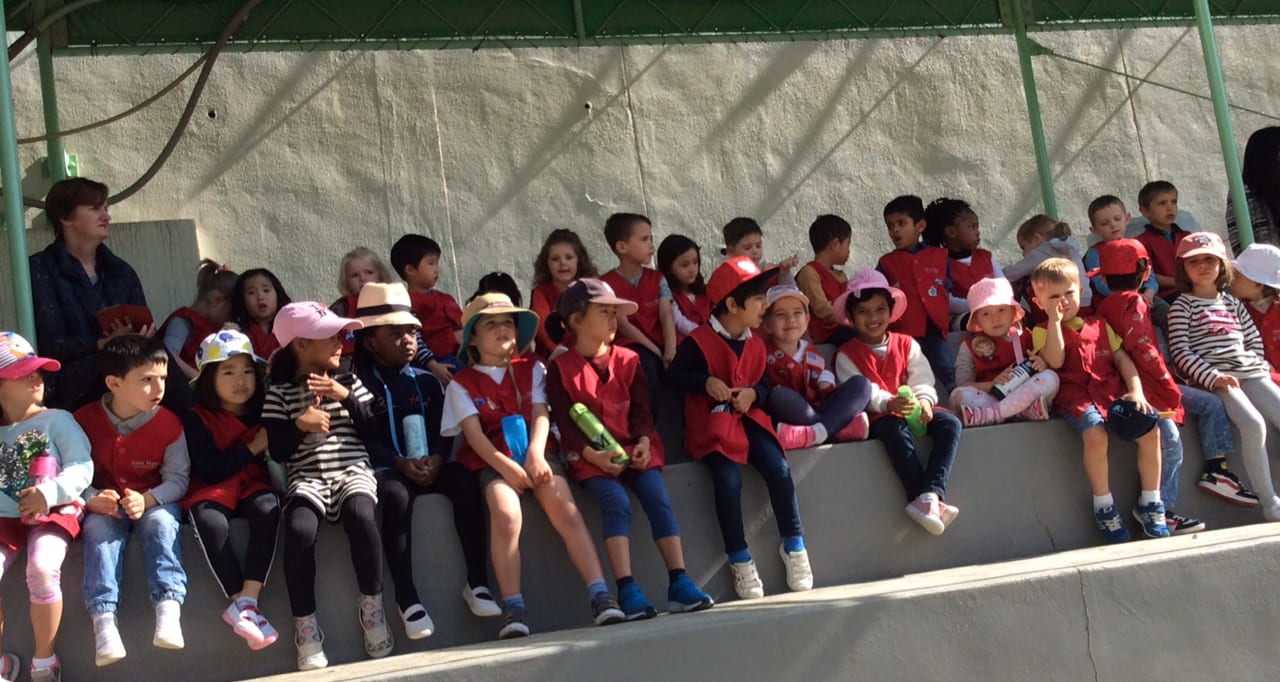 Diwali is the Hindi Festival of Lights.  Mrs. Almoula is from India, and we were able to join her presentation. She told us a story of how she would prepare and celebrate this festival as a child.  The house was cleaned and decorated with diyas candles, and they would decorate doorways with rangoli designs, and made meals and treats to share with families and friends.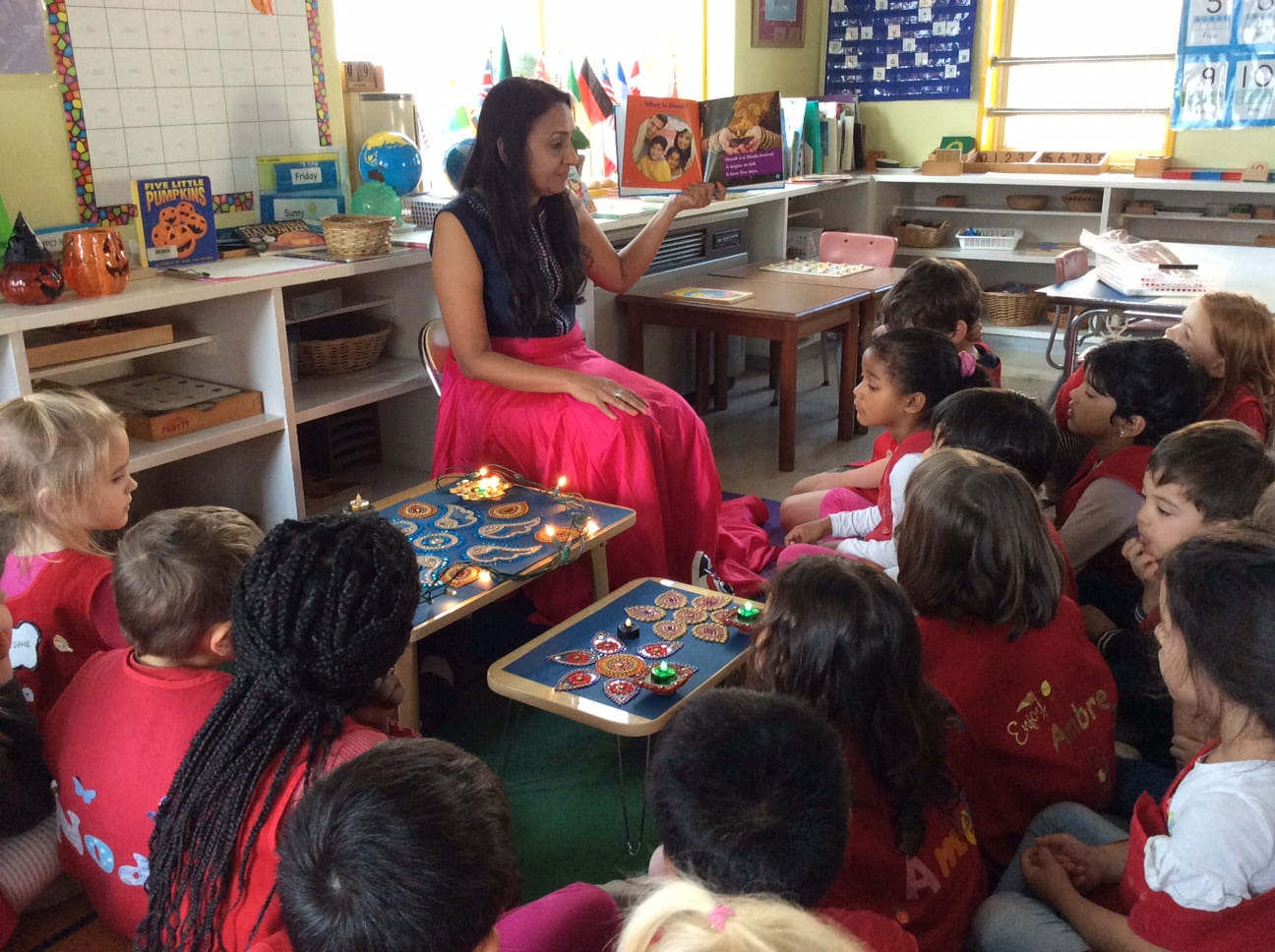 Mikan-picking excursion:  One bright sunny day in November,  Ms. Mimi and Ms. Hoshi took the 18 children in their Montessori class on an excursion to Shiba Seaside Farm, accompanied by two moms, Mrs.  Pandian and Mrs. Boehmert.  Here we go on the school bus!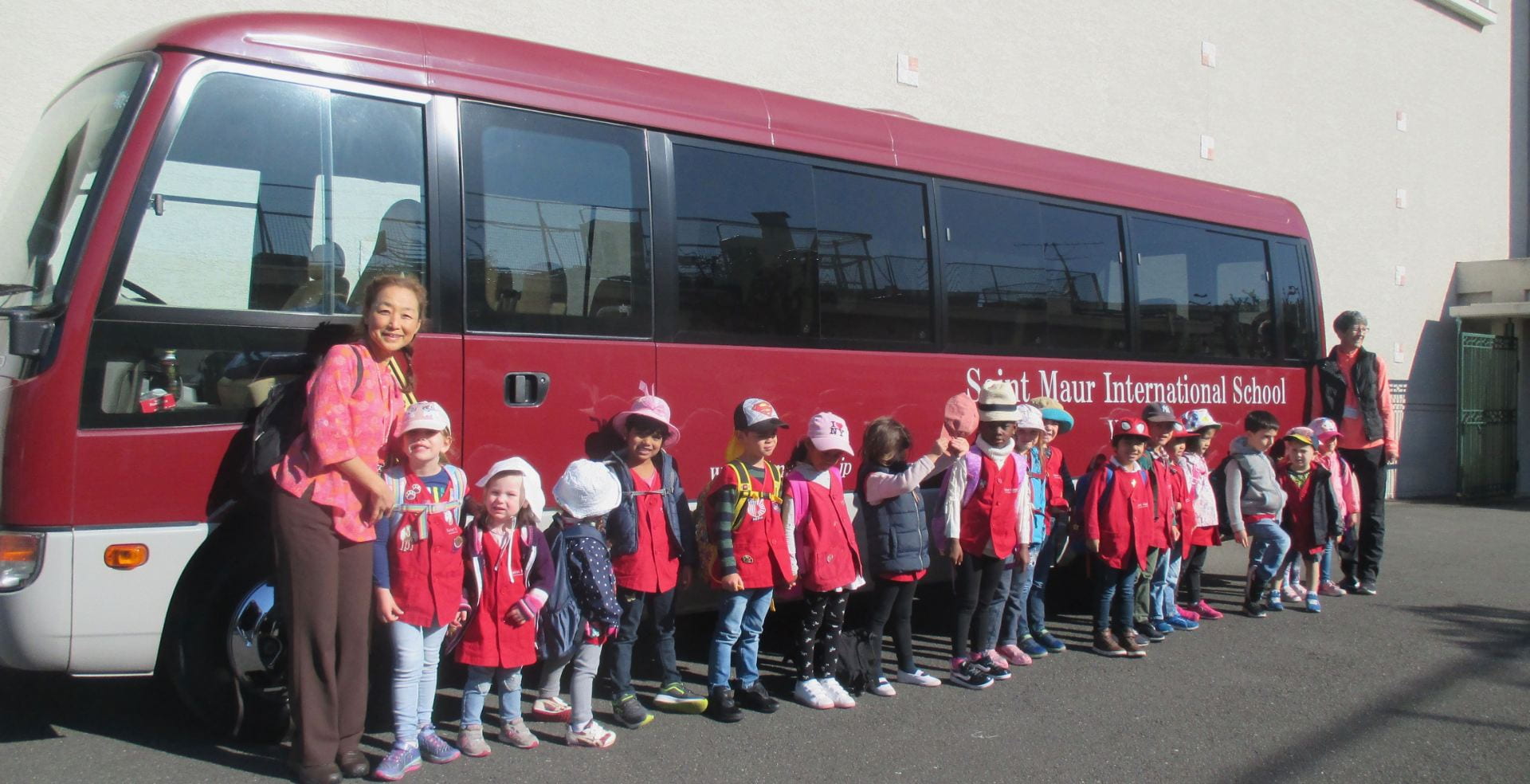 Arriving at the farm,  the children were shown how to pick mikans off of their branches.  "Twist, twist, twist and pull gently."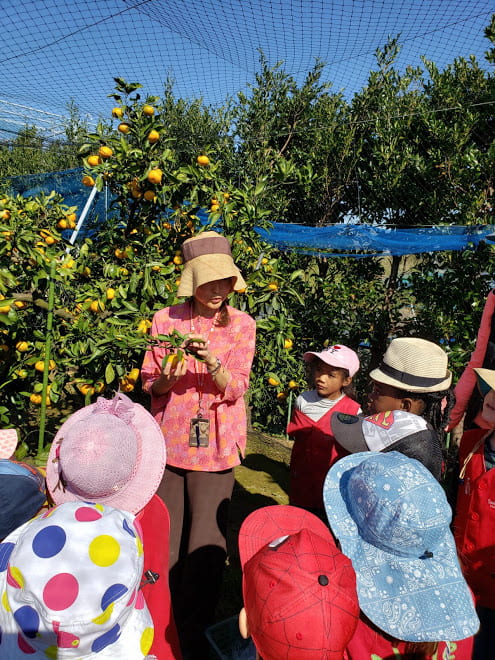 Off they went, searching for some juicy mikans to pick and taste.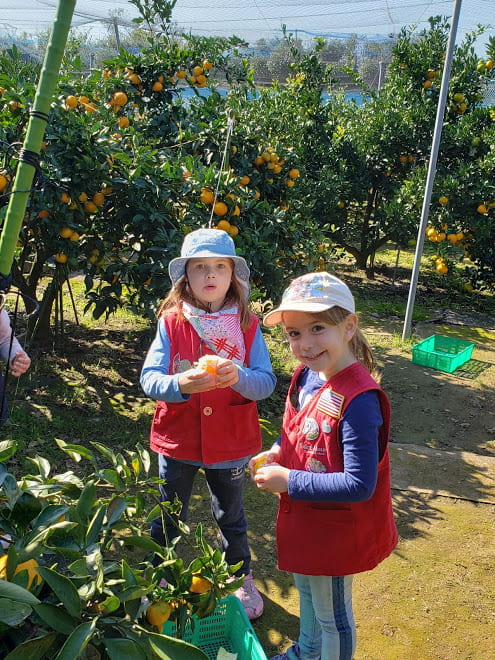 Some picked big ones; some picked small ones.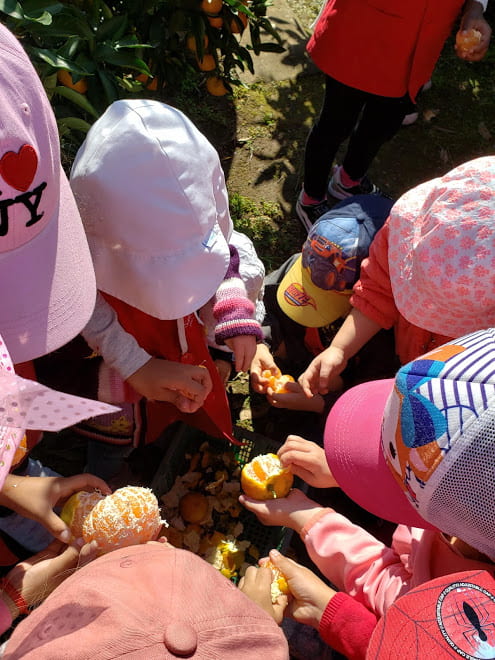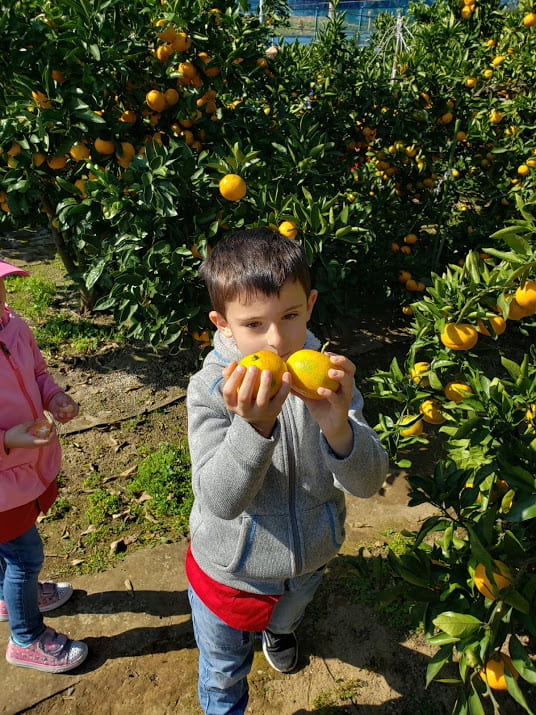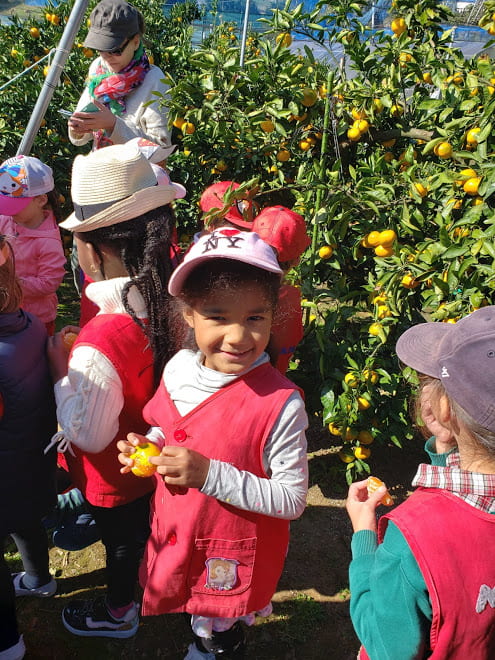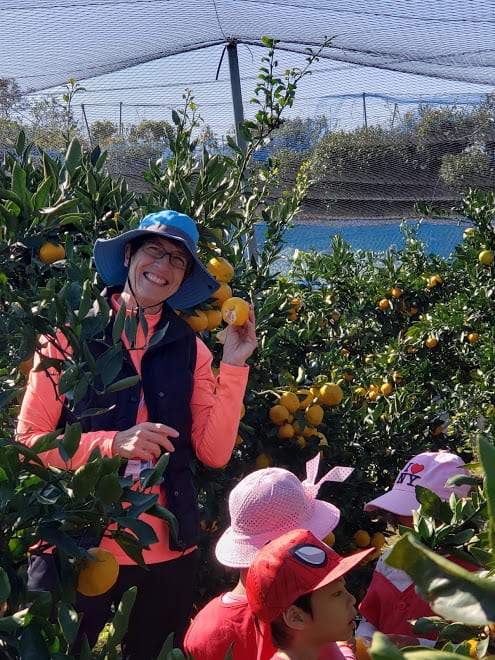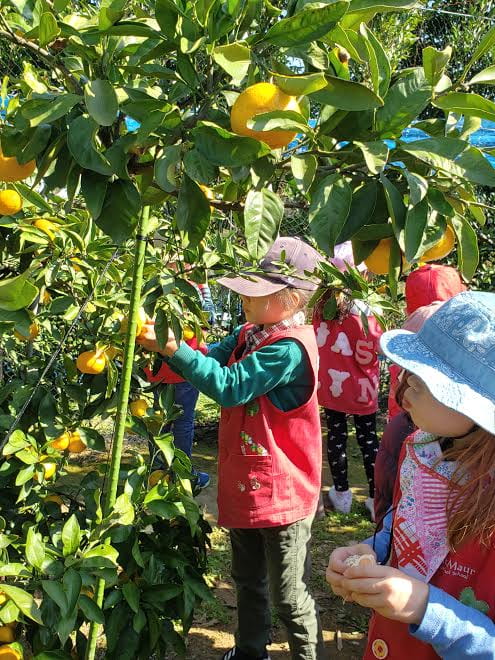 Later, we were given plastic bags to take home our pickings, to share fresh Vitamin C with our families.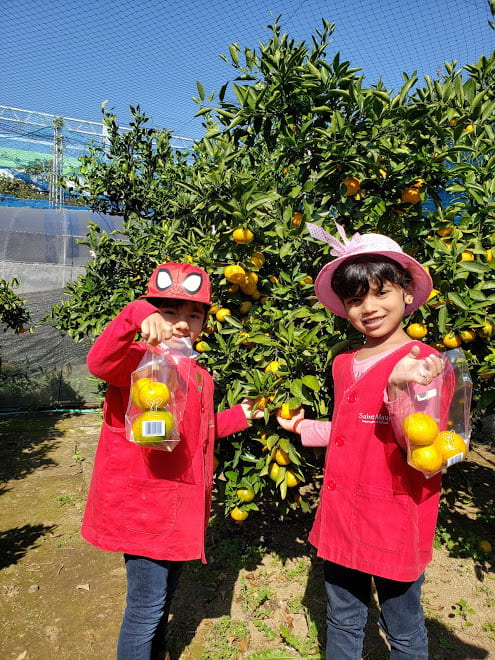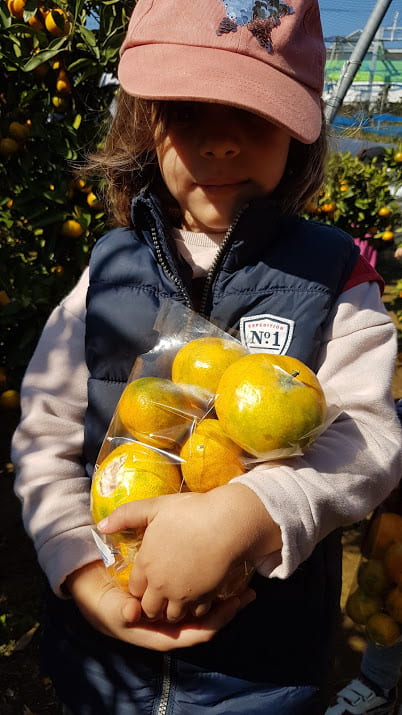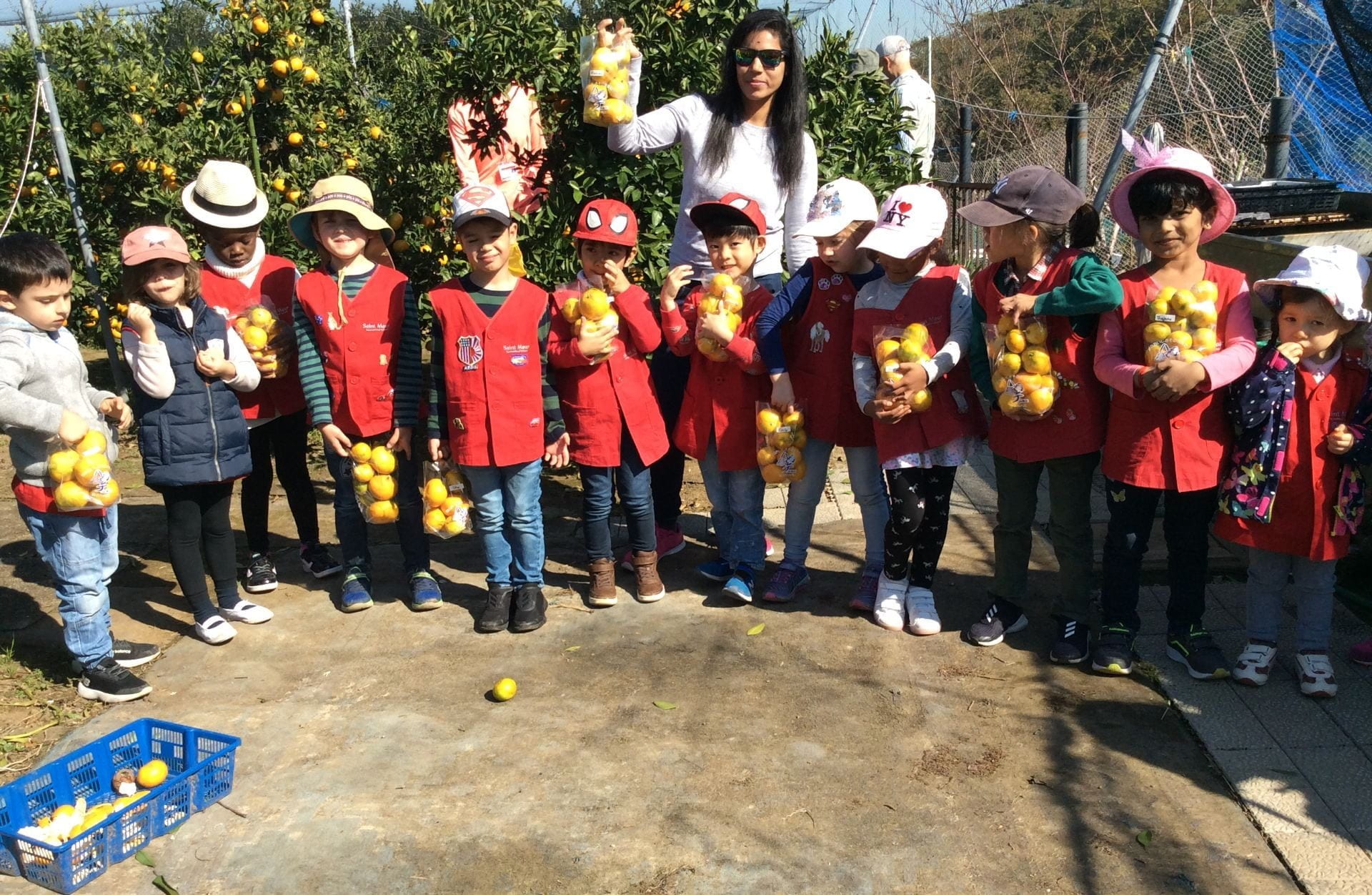 Then it was time for lunch. We said grace together before our meal under the open sky.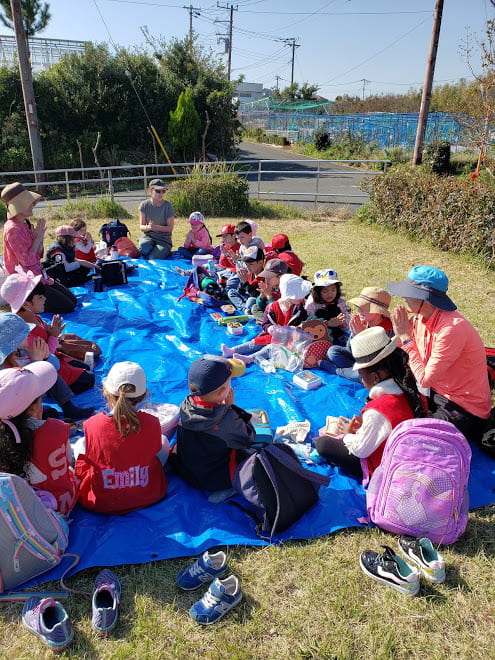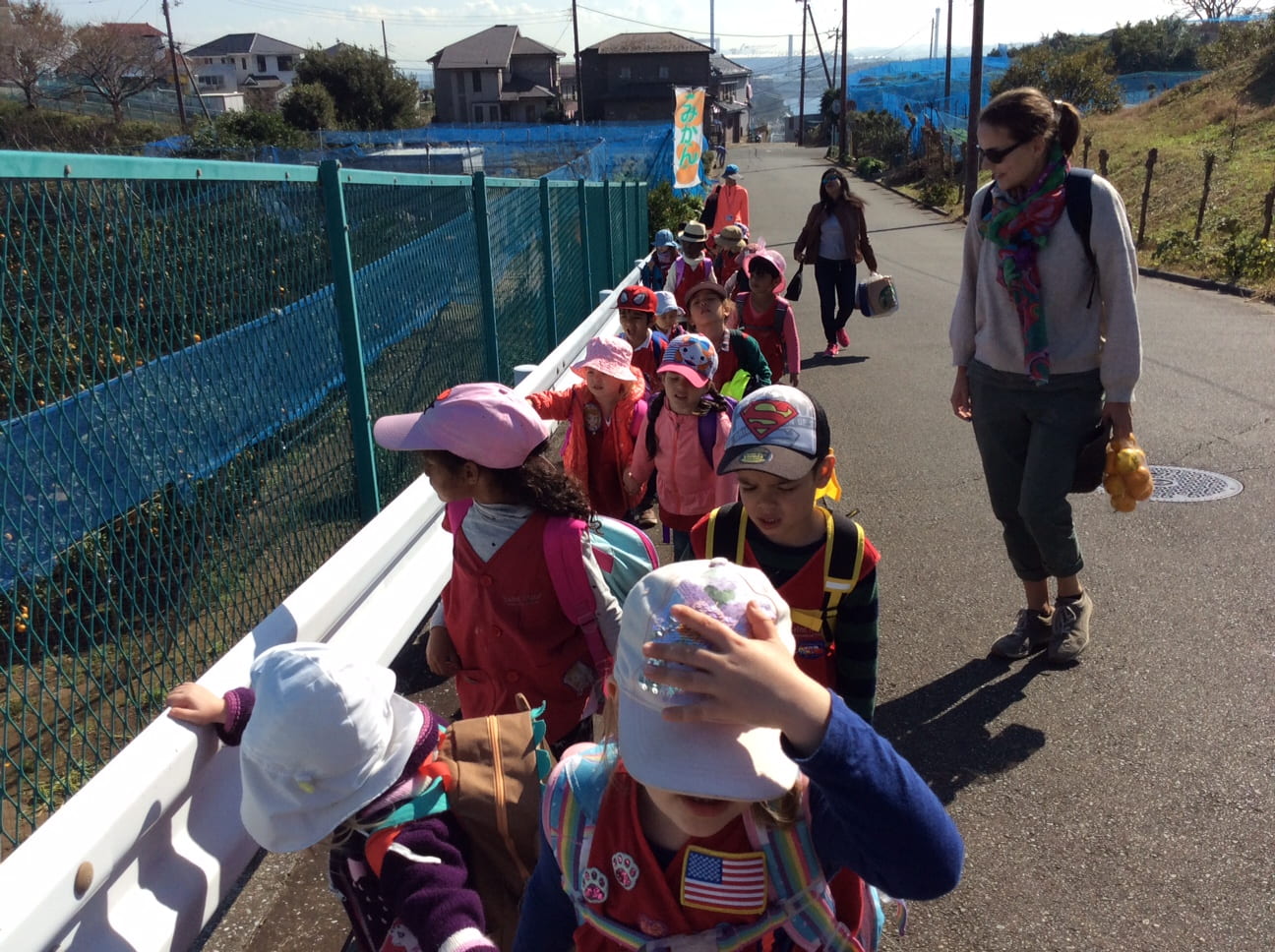 Thanksgiving:  November is the month to remember, and be grateful for, our blessings. The children talked about all the things they are thankful for… their family, their home, food, the Sun, the colorful leaves and so on.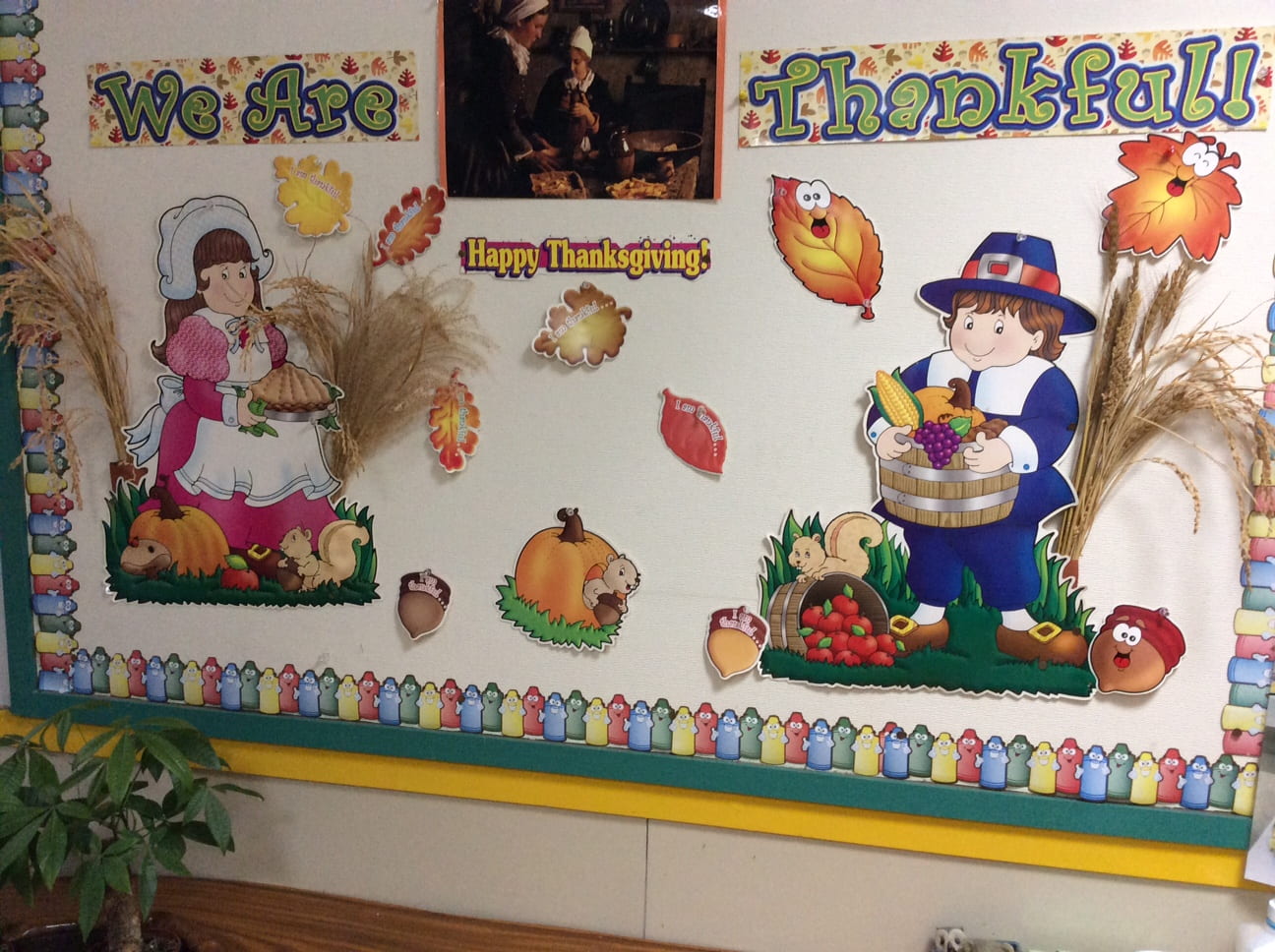 Everyday, we say this prayer before lunch, thanking God for all the wonderful things we have received:
"Thank you for the food we eat
Thank you for the world so sweet
Thank you for the birds that sing
Thank you, God, for everything.
Thank you for my family
Thank you, God, for loving me.
For each and every child, I pray…
And thank you for this special day.   Amen"