Annual Montessori International Week:
In October our parents came to share with us their home country and/or where they have lived. They talked about geography, language, history, songs, dance, food, lifestyles, currencies and more.
Singapore by Hanae's parents. We got to touch, smell, and taste the bright red Dragon fruit imported from Singapore. For some children, it was their first time to even see the fruit.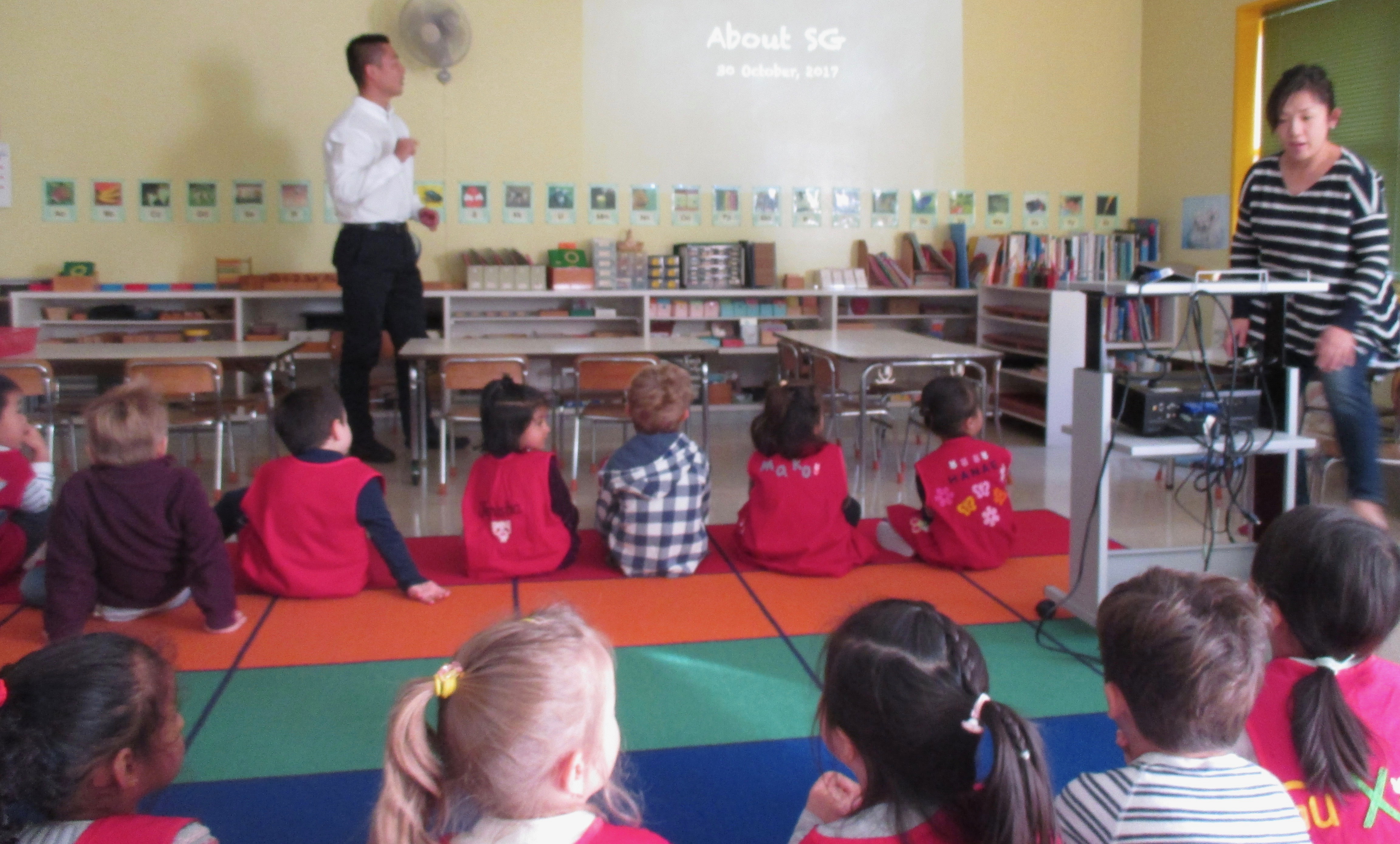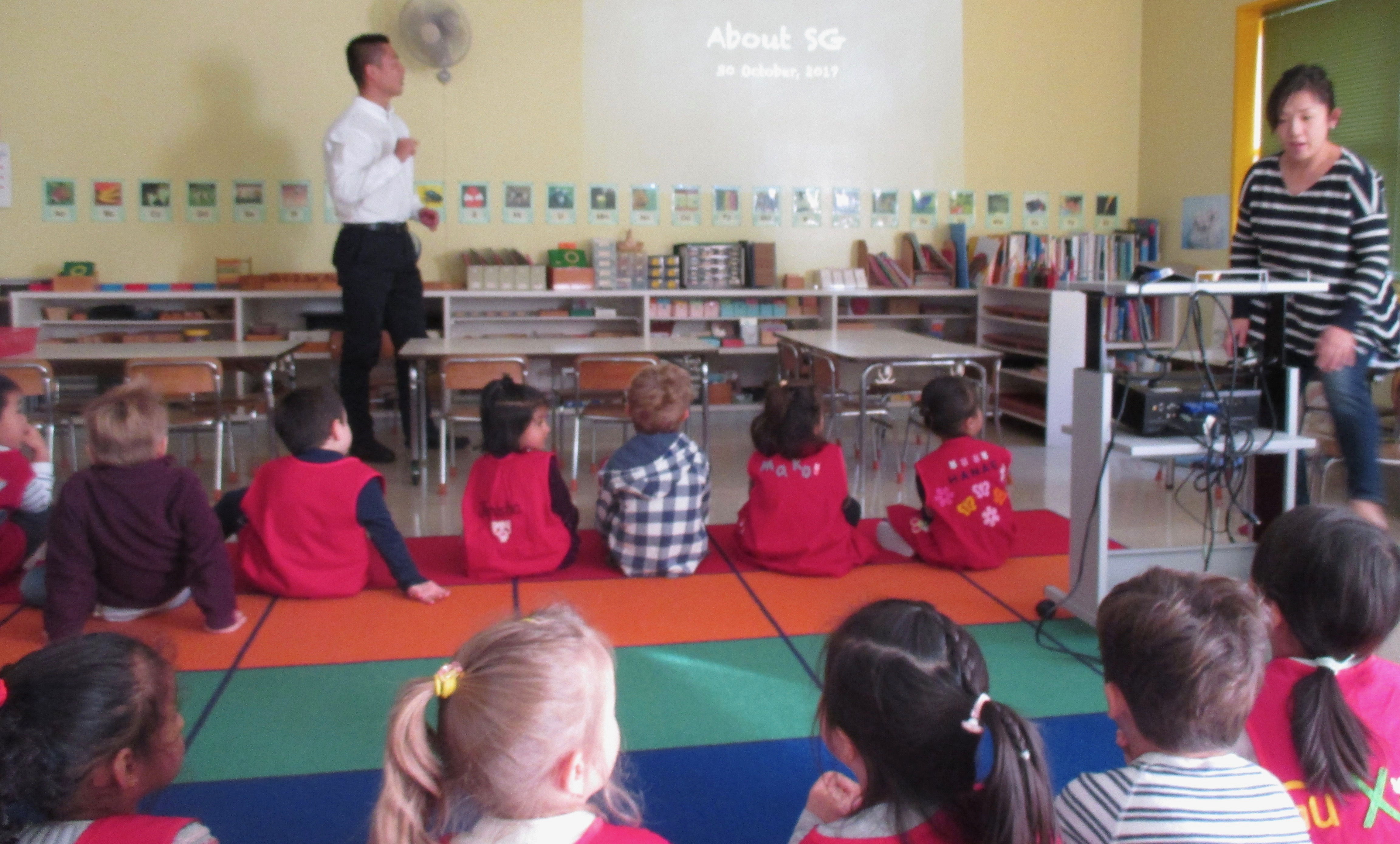 France by Agathe's mom. She made an original slideshow for us to learn about the history and also the Palace of Versailles. We got to dance as if we were in the ballroom.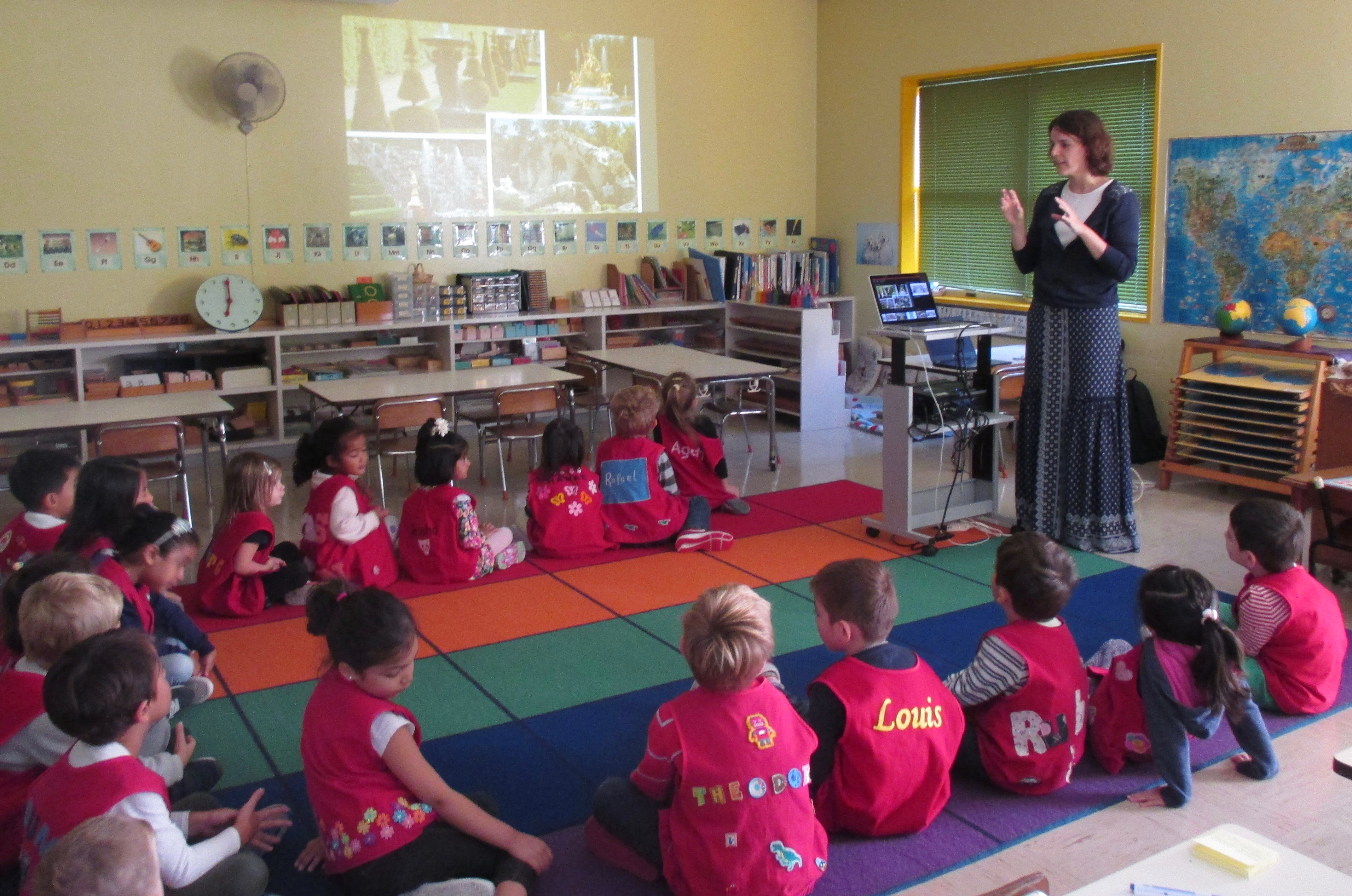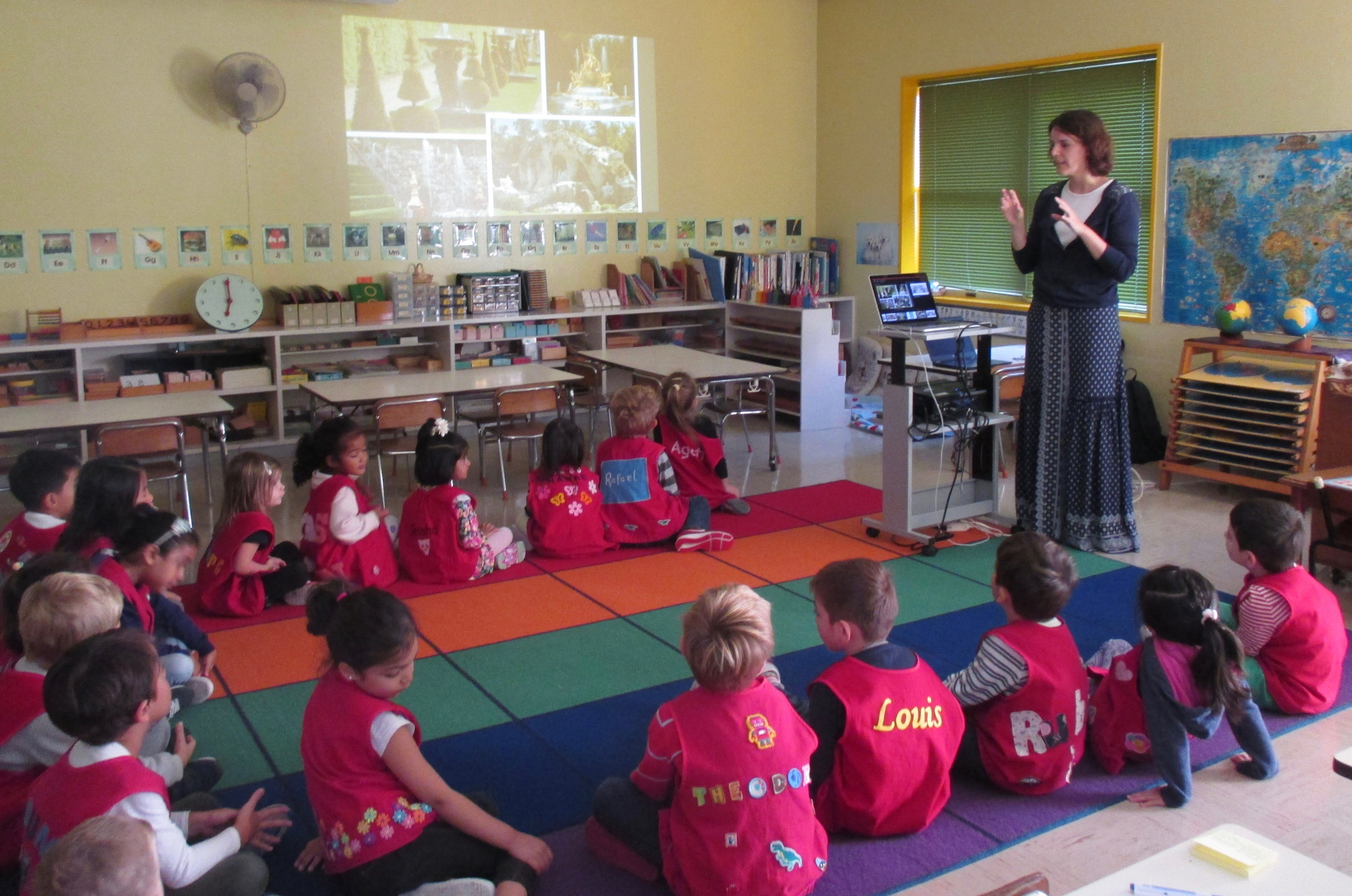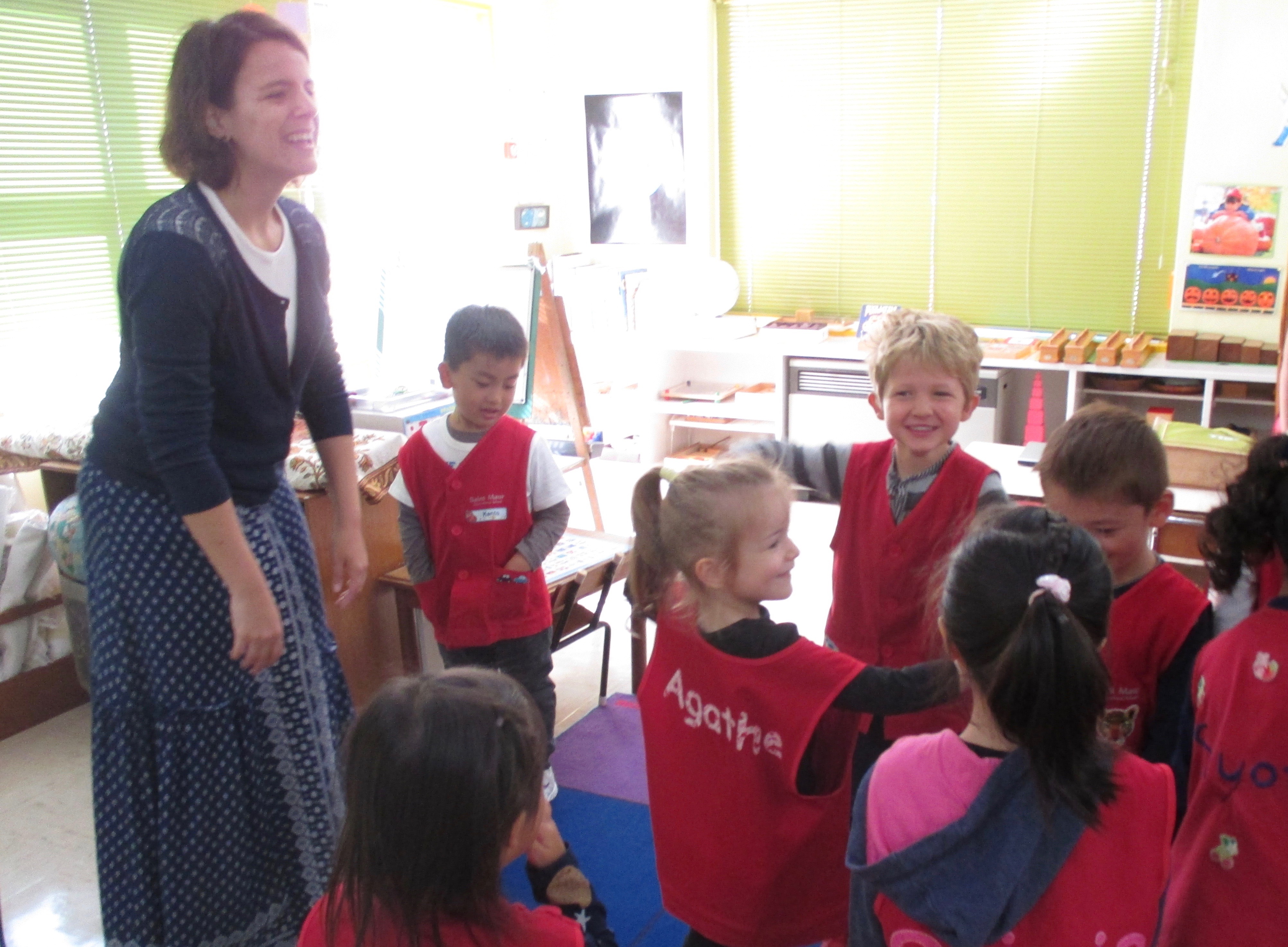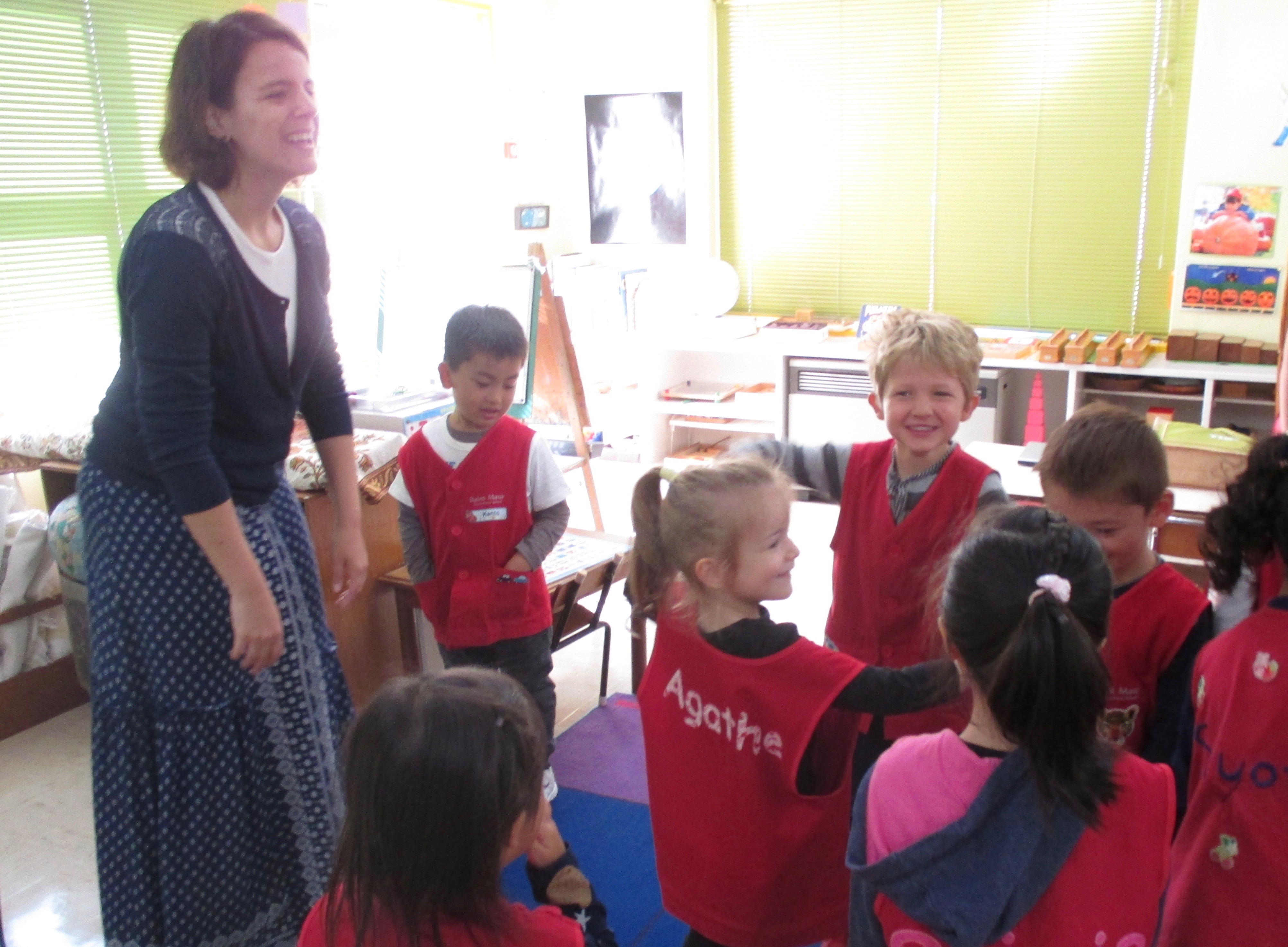 India by Jenisha's mom on one day and Siyona's mom on another day. We learned about the flag of India, some Indian words, and tasted some Indian snacks.
We also got to touch and smell different spices used in Indian food. The decorations in India are colorful and beautiful.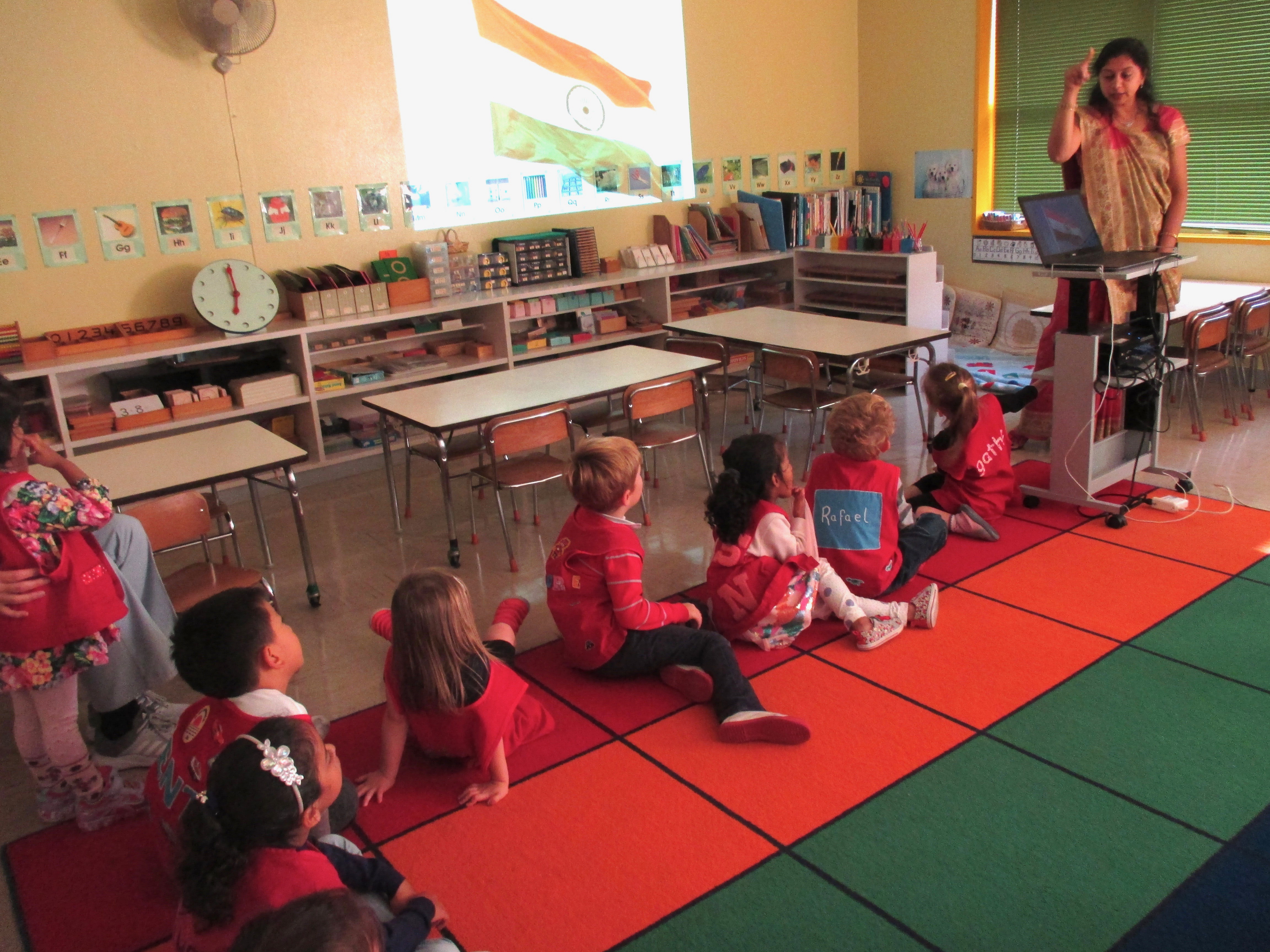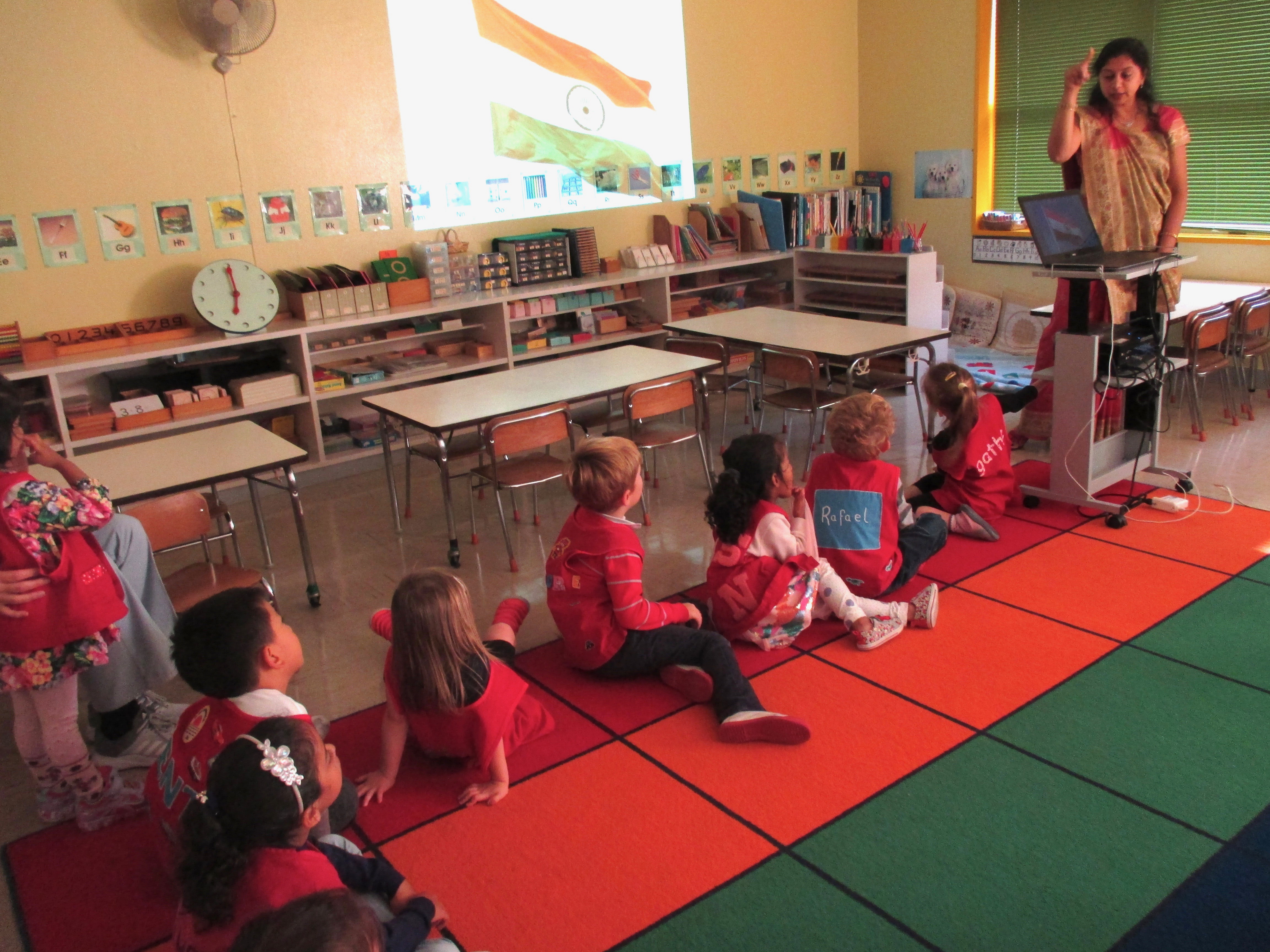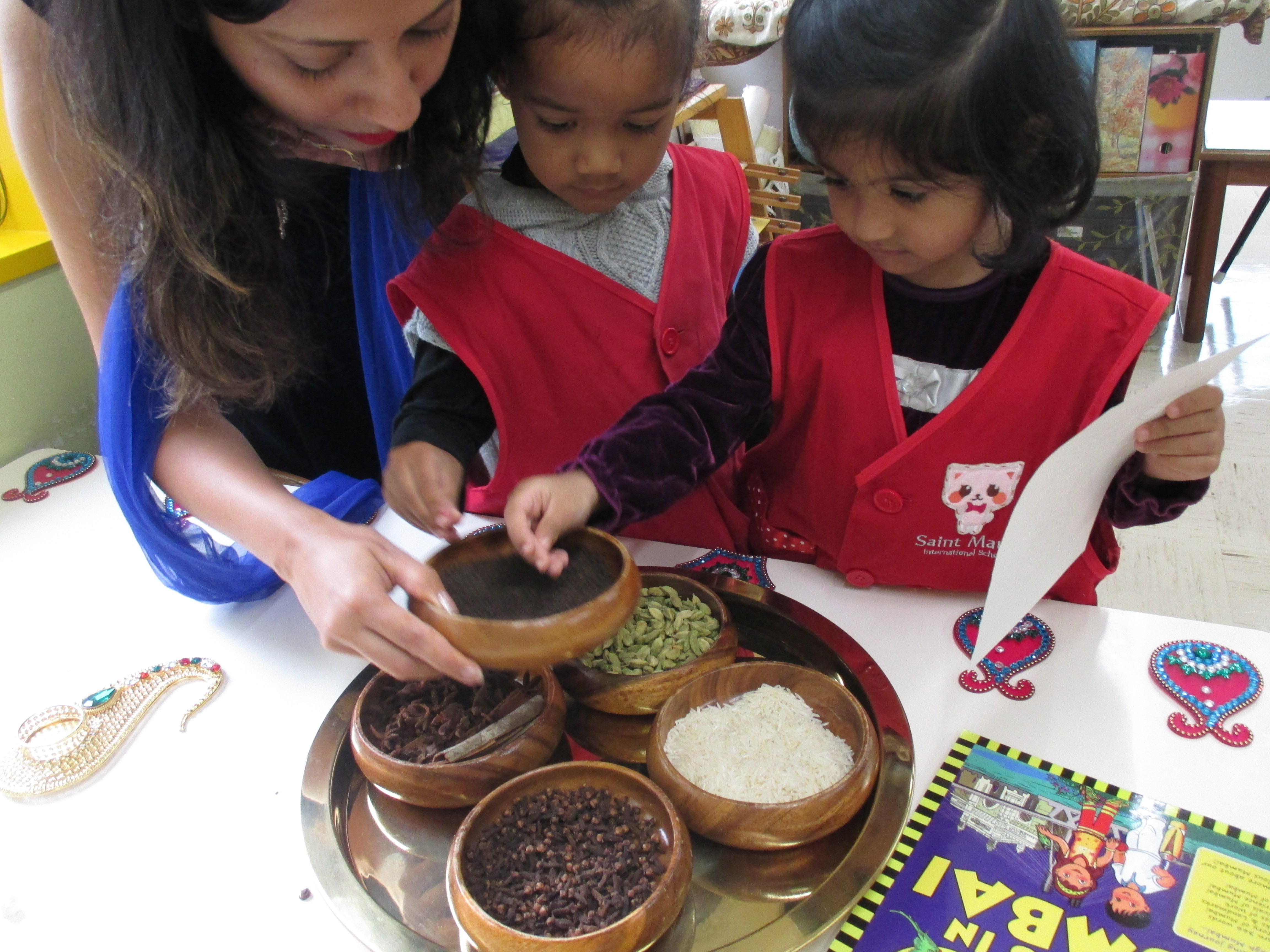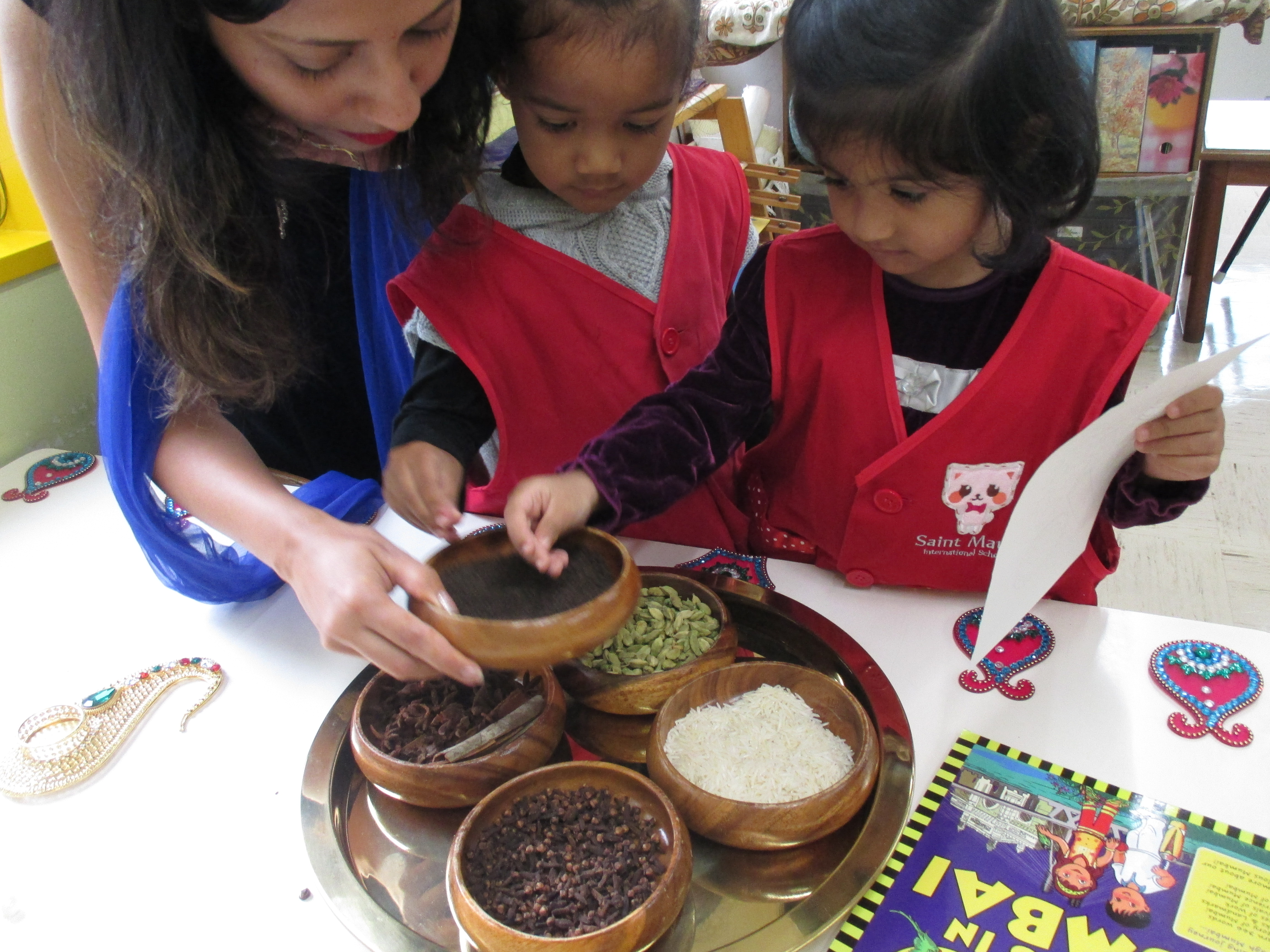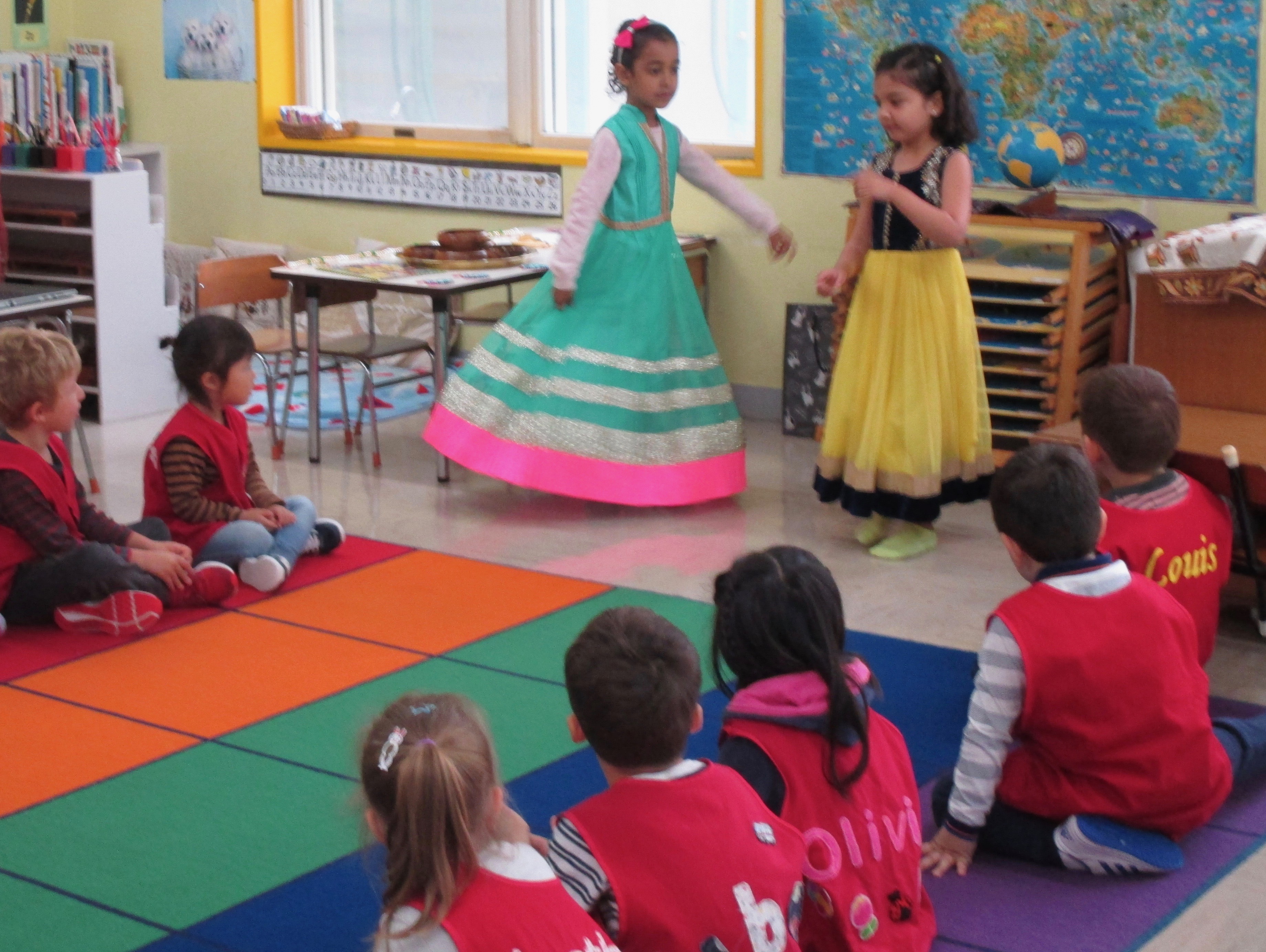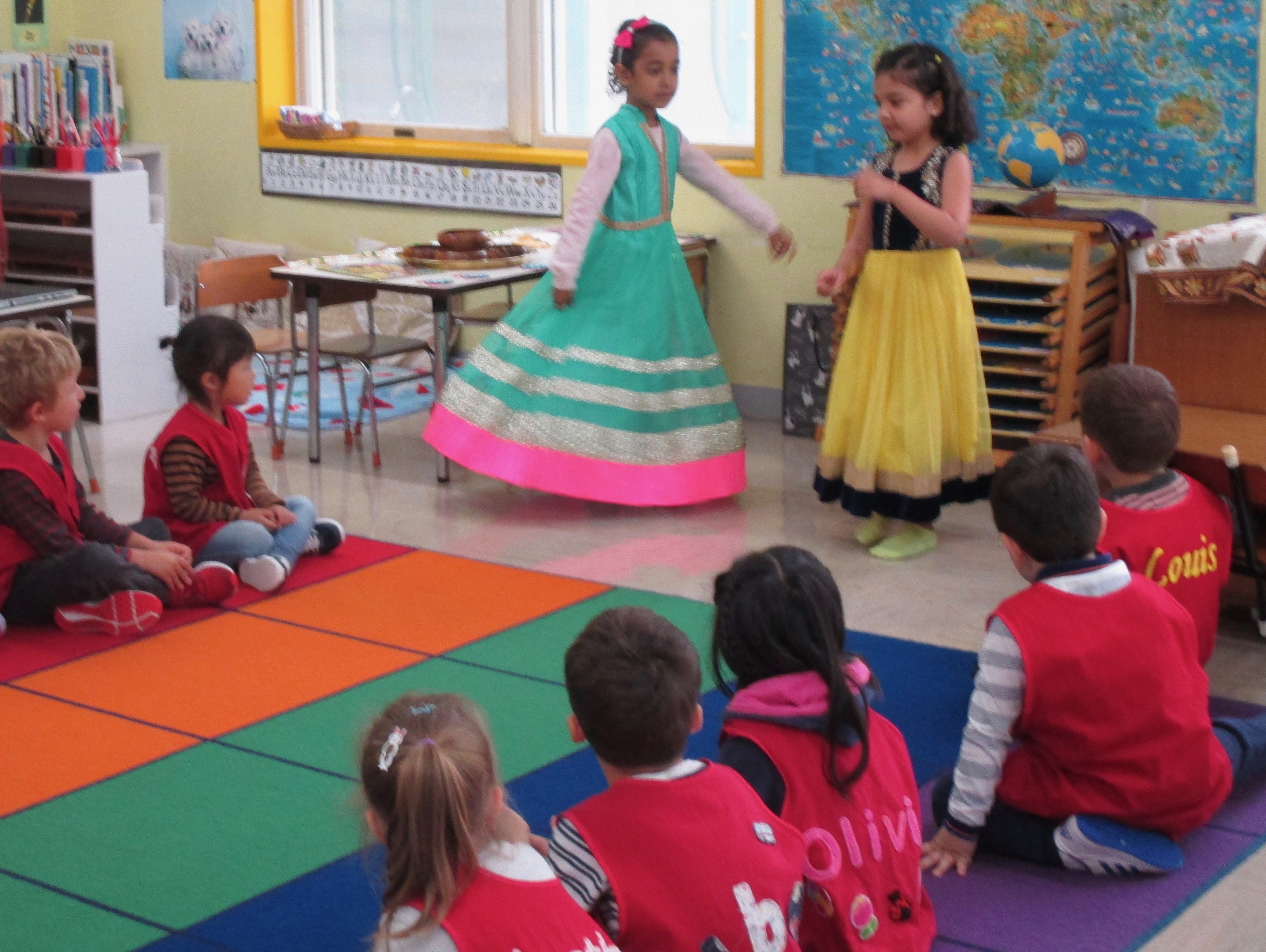 United States of America by Mako's mom. She drew pictures to show us the famous sites around New York City. We learned what the busy state of New York is famous for.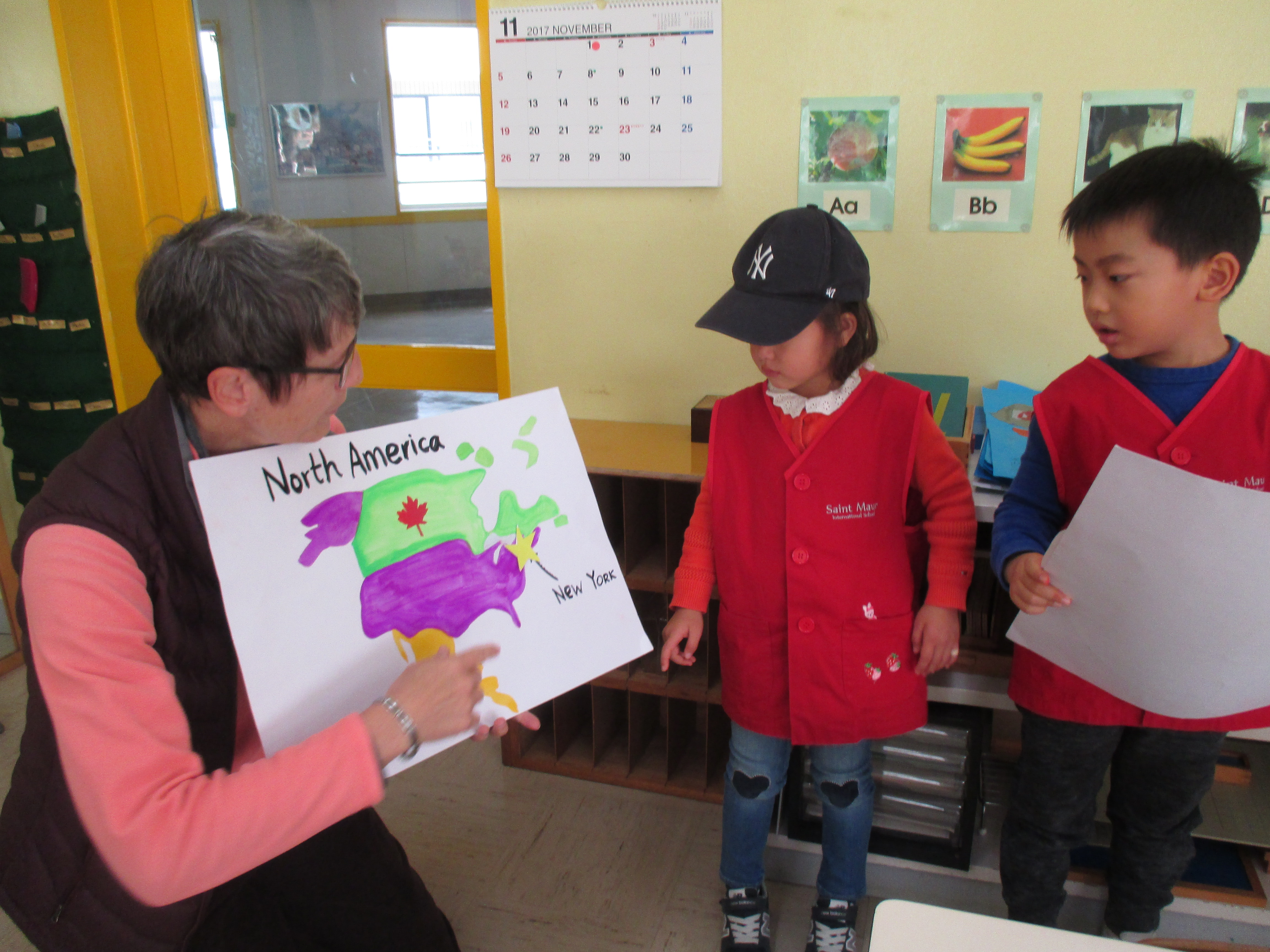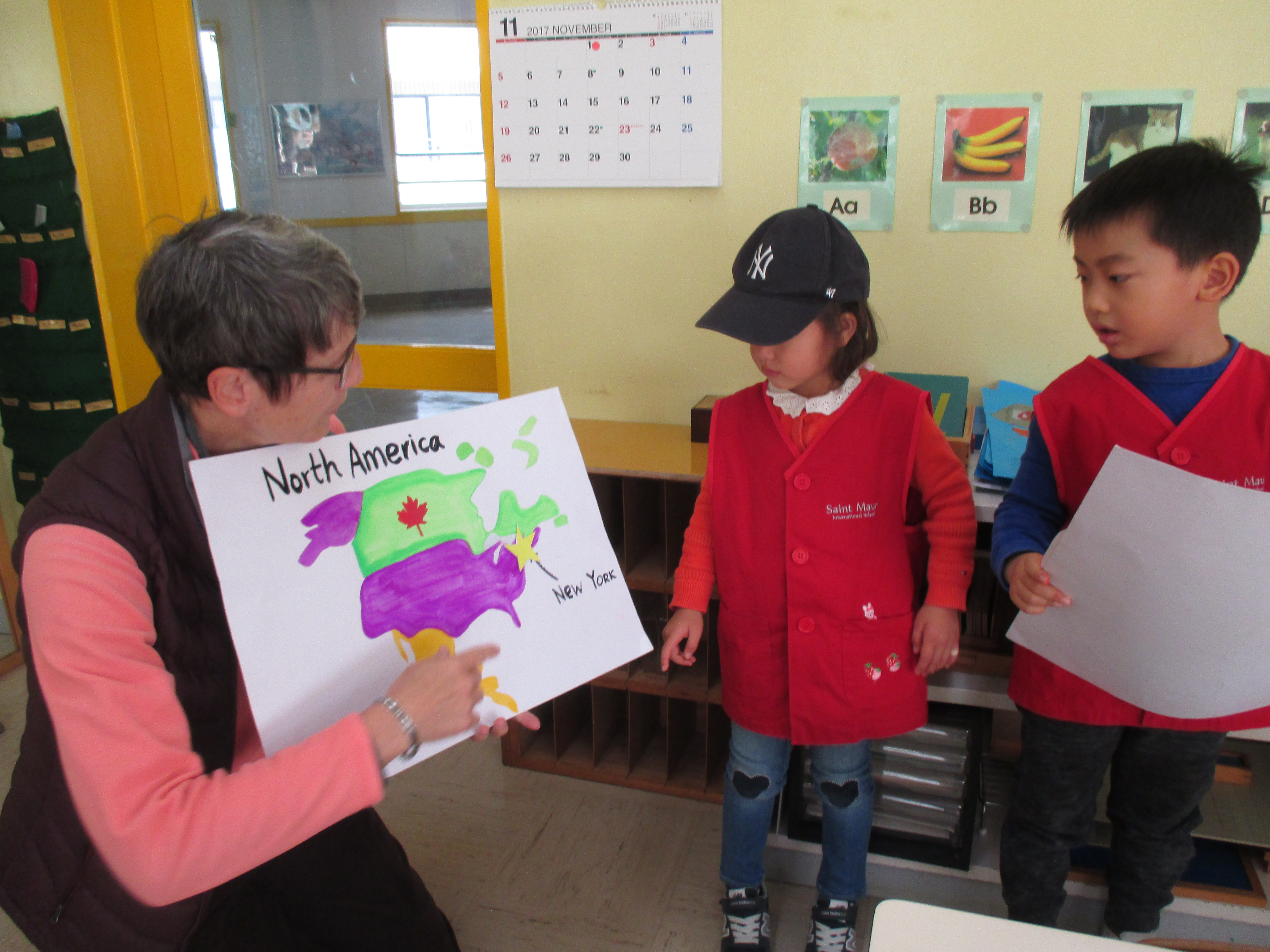 United Kingdom by Rafael's mom.  We learned how Guy Fawkes Day (Bonfire night) is observed and celebrated. She baked us a Parkin cake, the traditional cake eaten on that day. The children stuffed newspapers in big shirts and pants to make effigies of Guy Fawkes.
Happy 145th Birthday to Saint Maur International School.
We are the oldest international school in Japan, and the third oldest in Asia.


We dressed up in national costumes and joined in the International costume parade.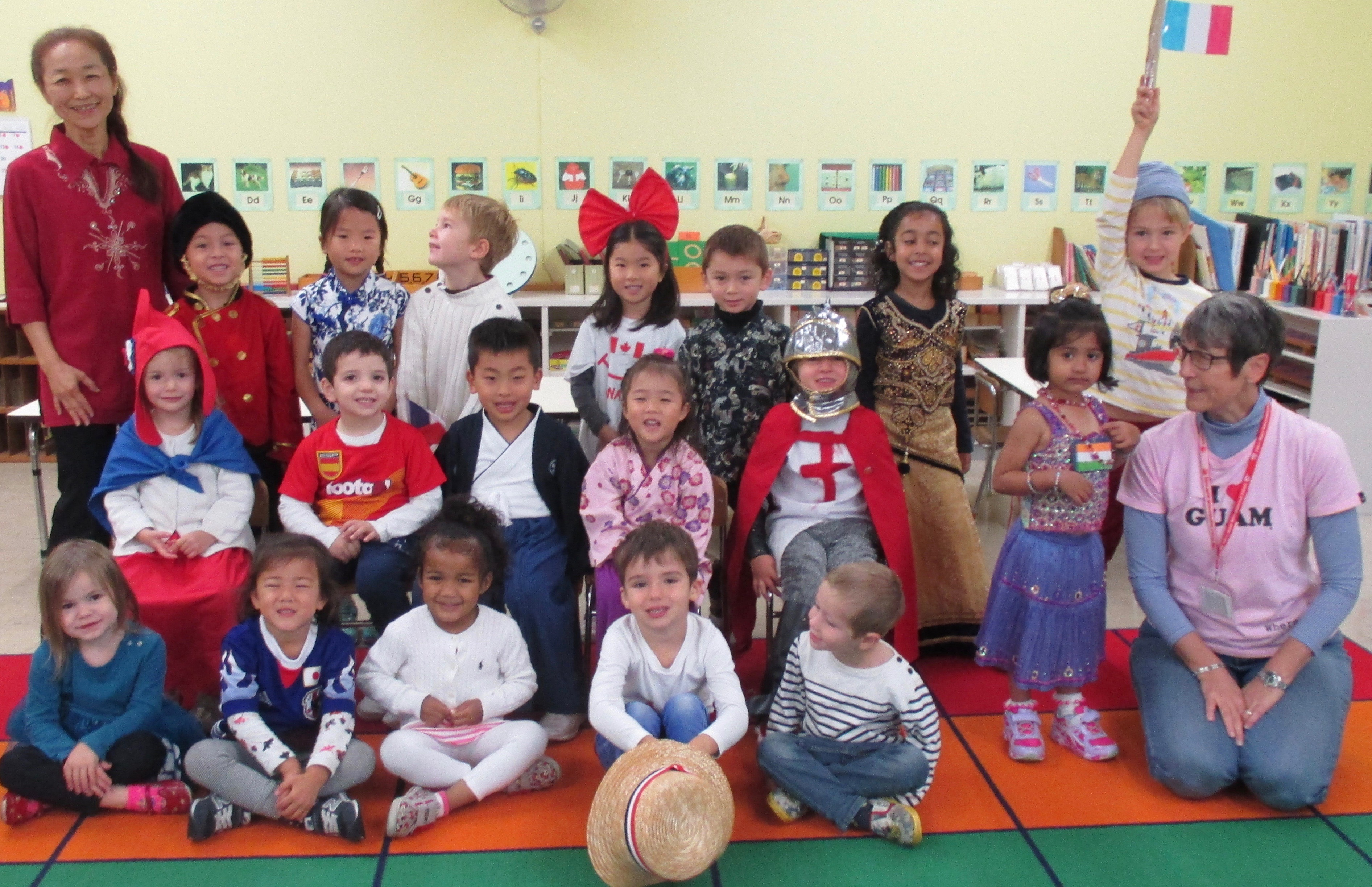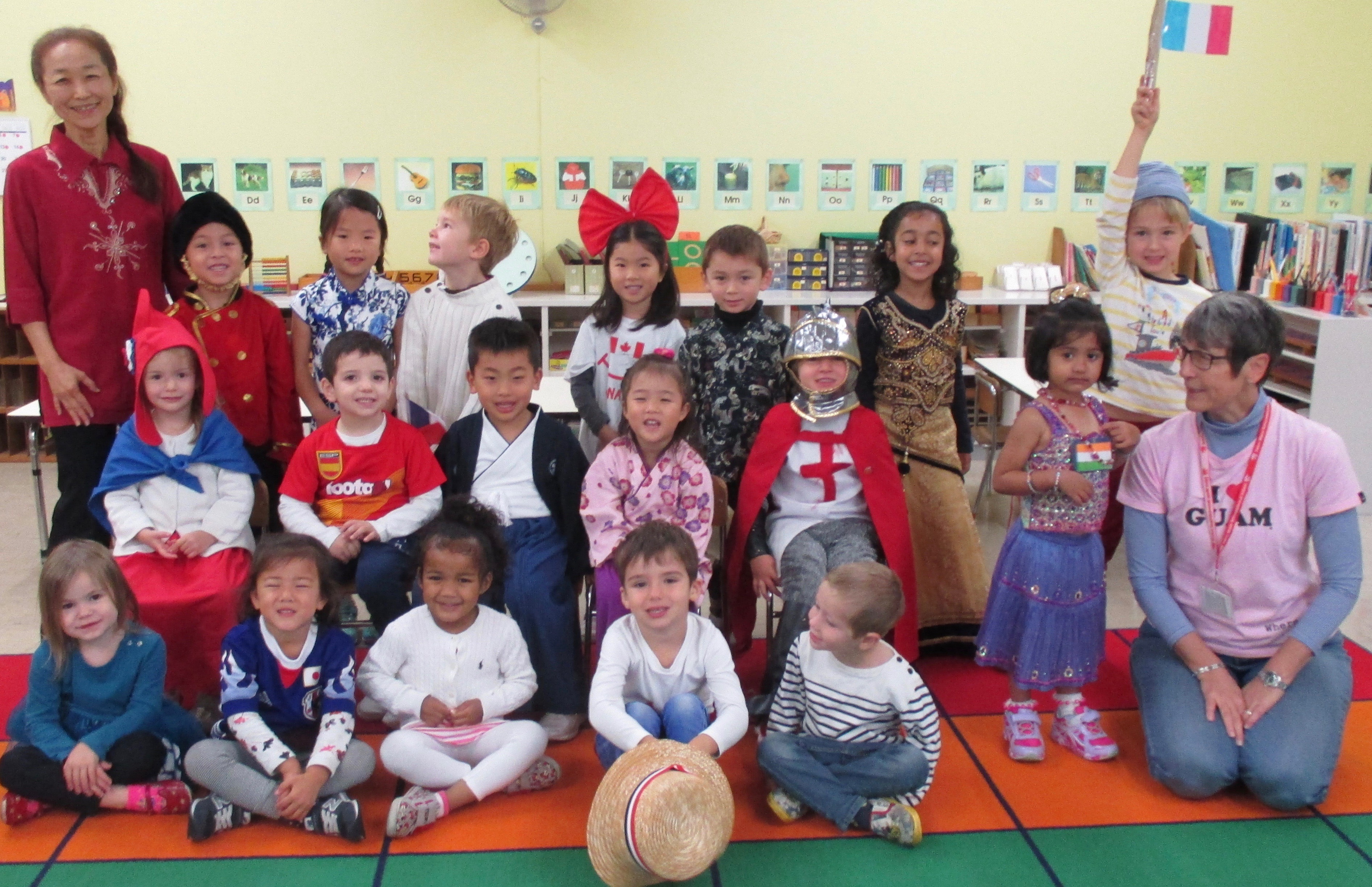 Halloween: We made jack-o-lantern bags. Peek-a-boo!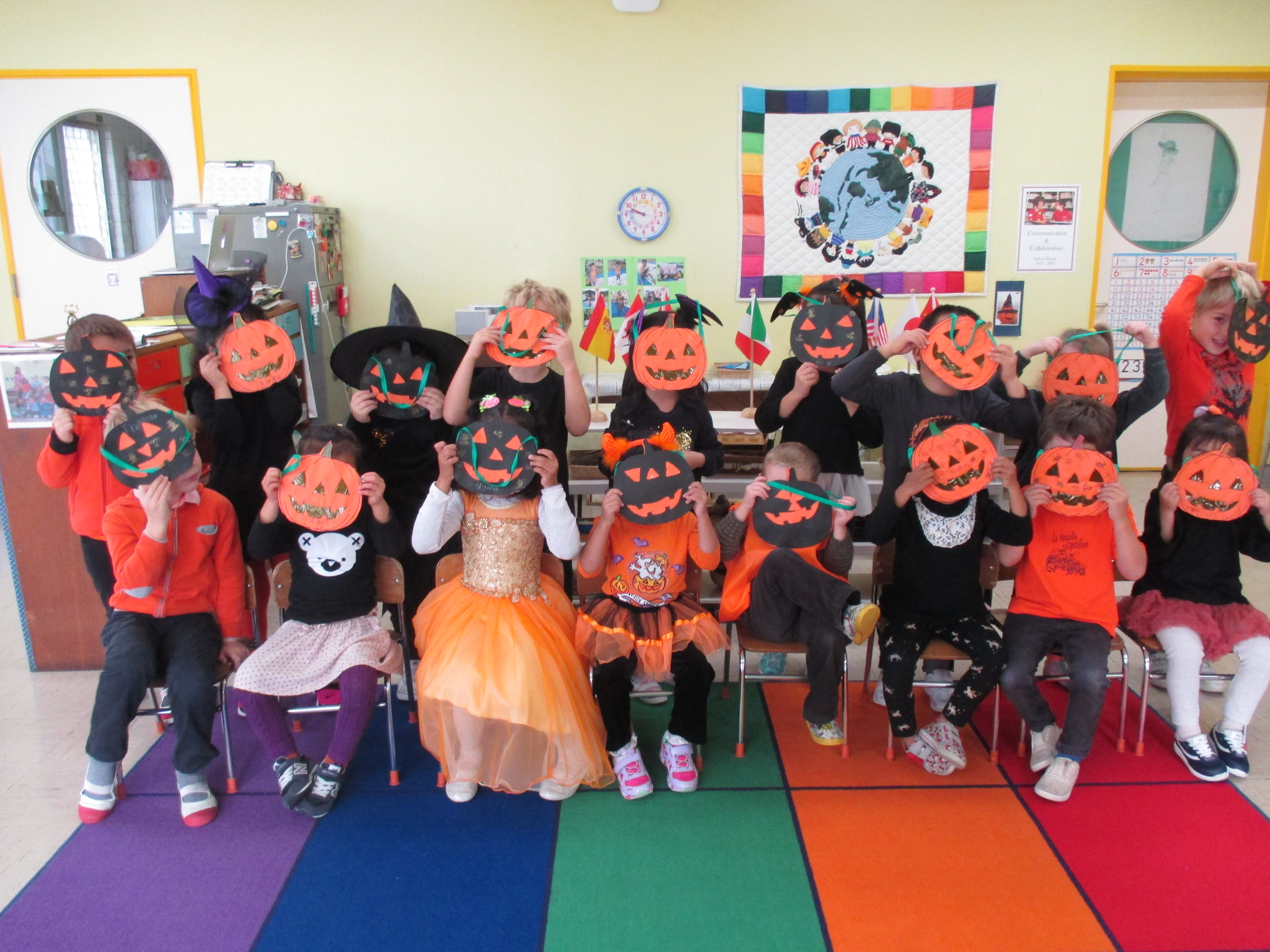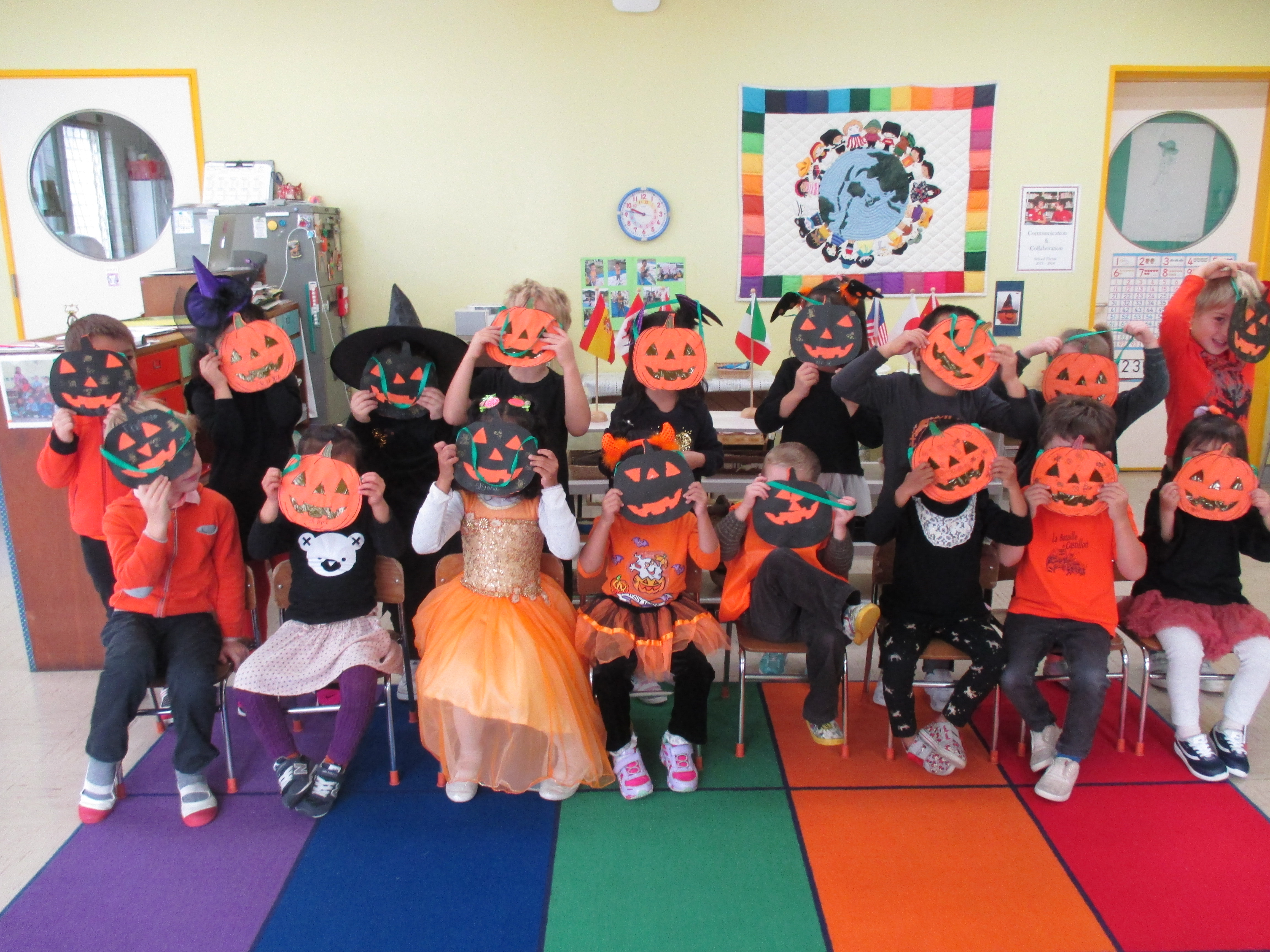 Fun Art Day: We learned about famed illustrator Eric Carls' artstyle.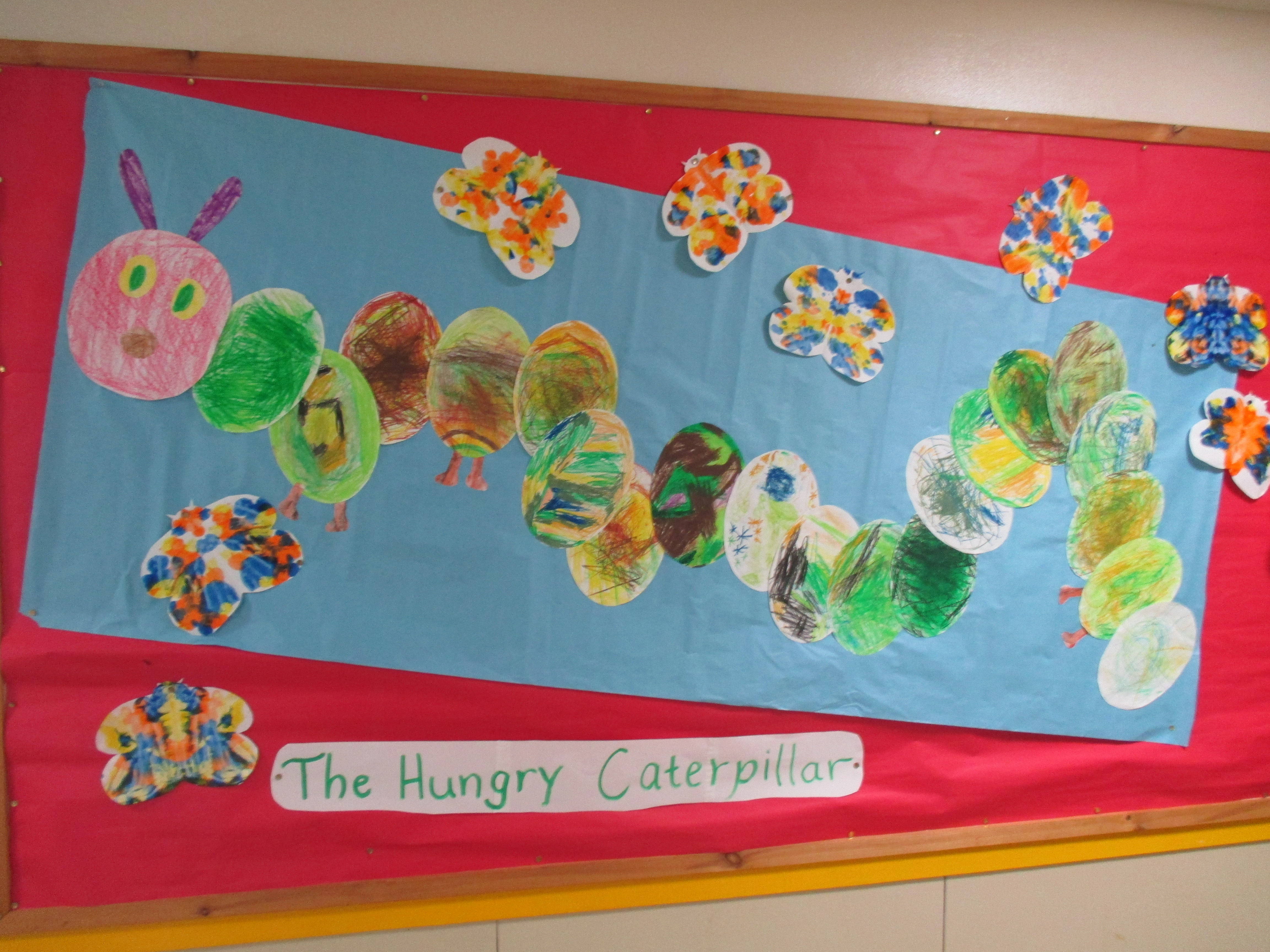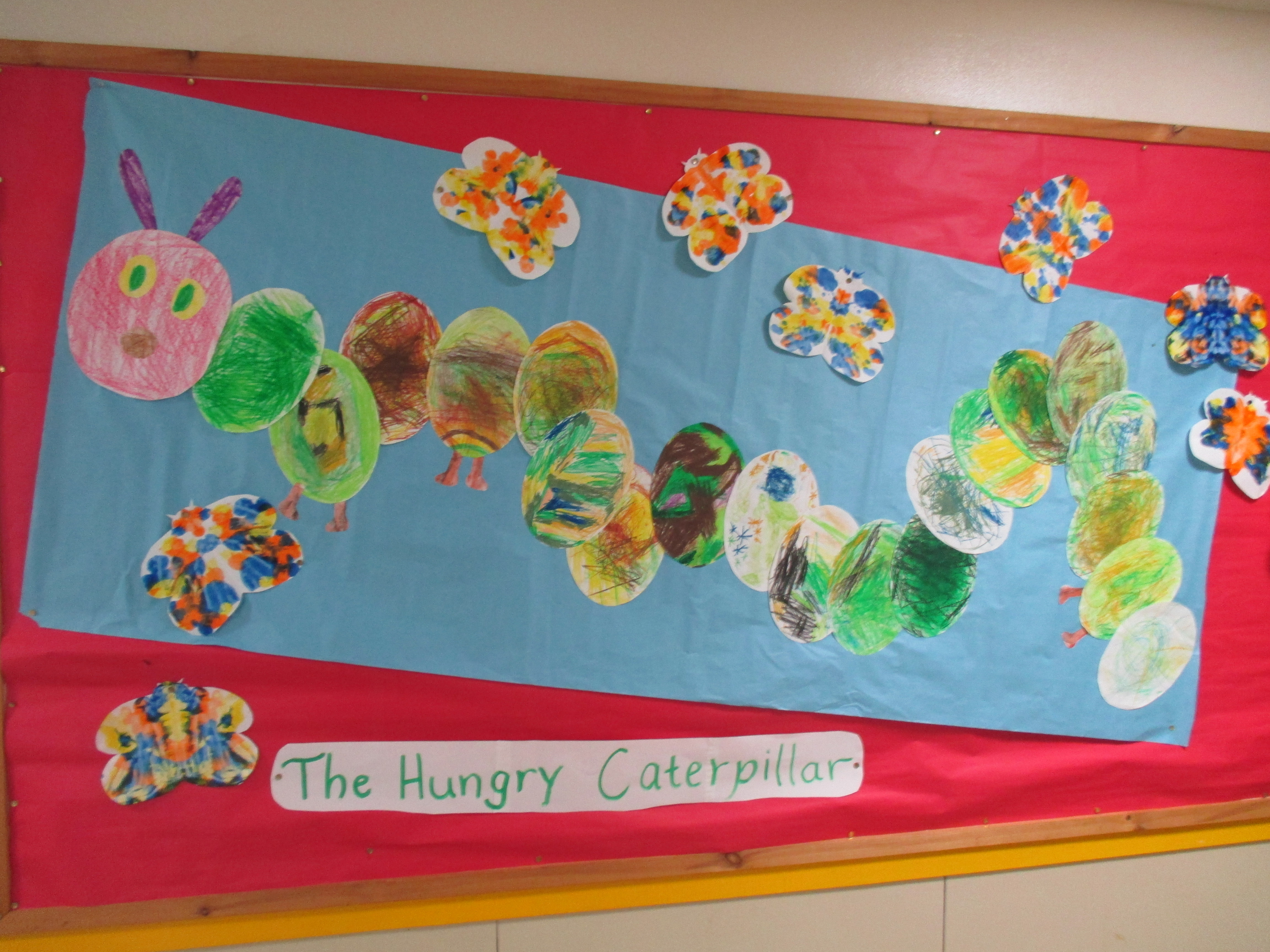 Montessori & Elementary school-wide art collaboration. We participated by painting small colored images that were brought together into an original compilation. ''Oh, I found mine over there!''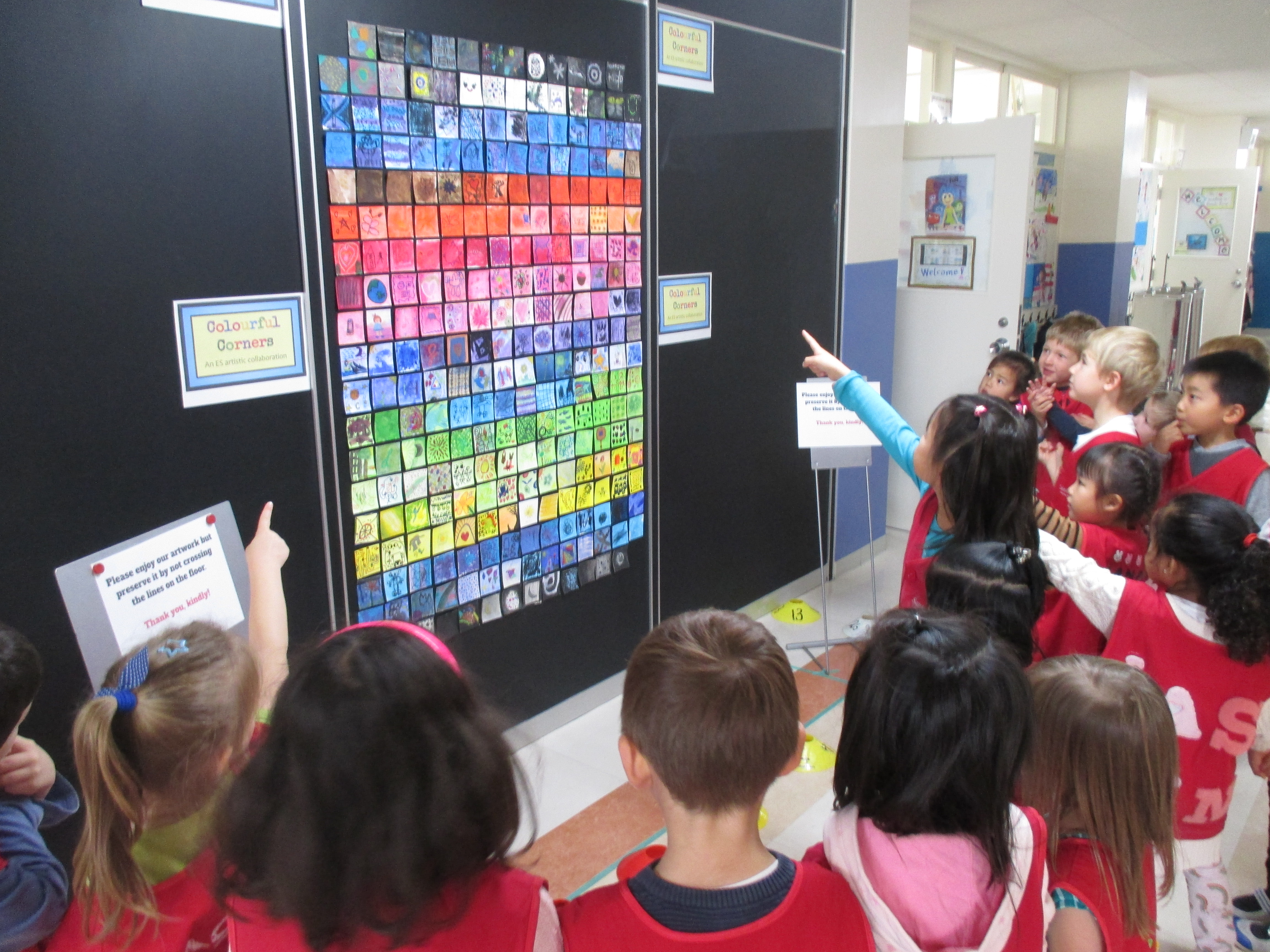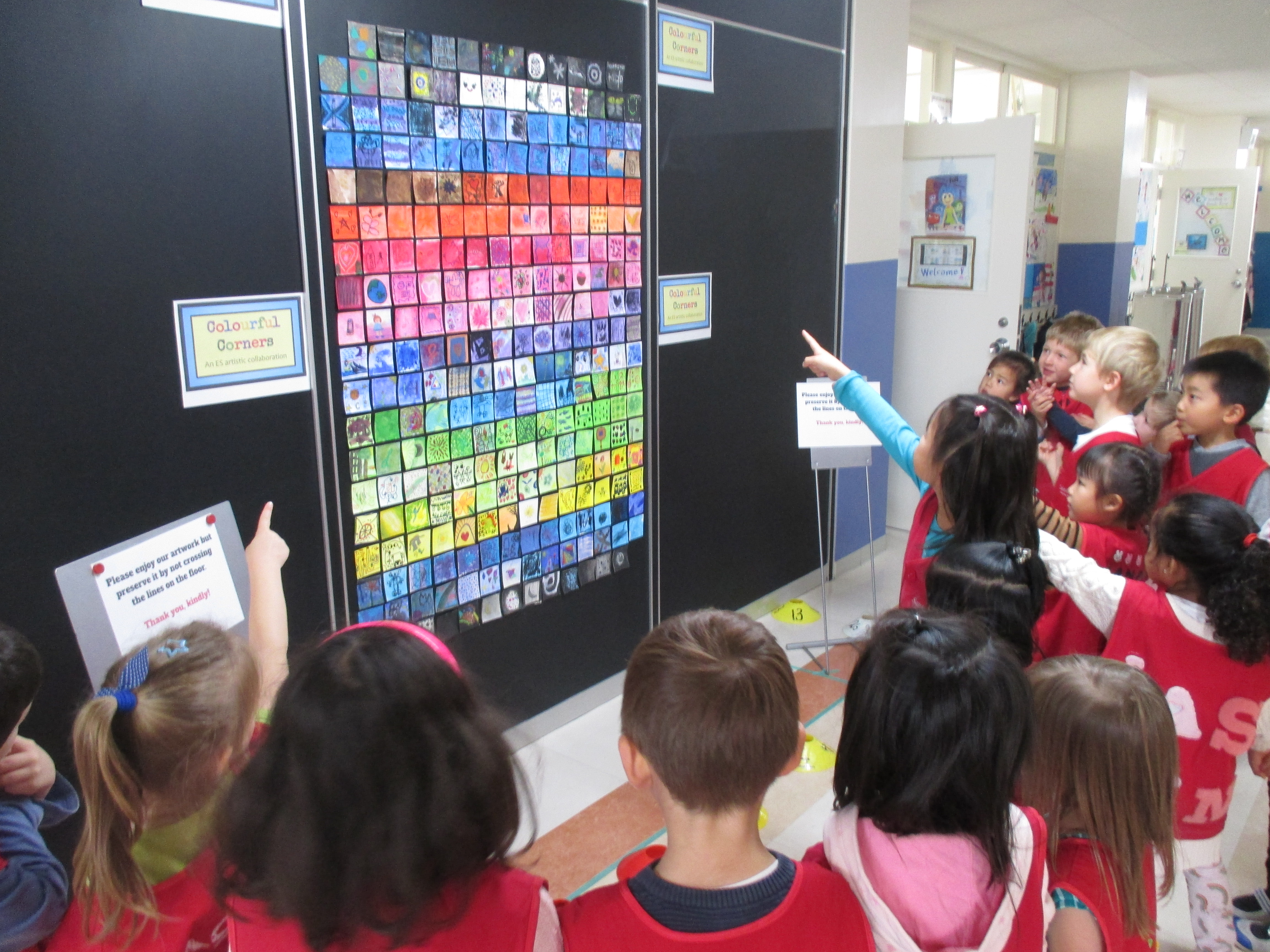 Excursion:  In December we went on a mikan (tangerine)-picking excursion to Seaside Farm in Yokohama; we were driven on the school van class by class. We picked mikans full of Vitamin C and tasted them on the spot. Some of us even ate three mikan!  We picked some more to take home as souvenirs for our families.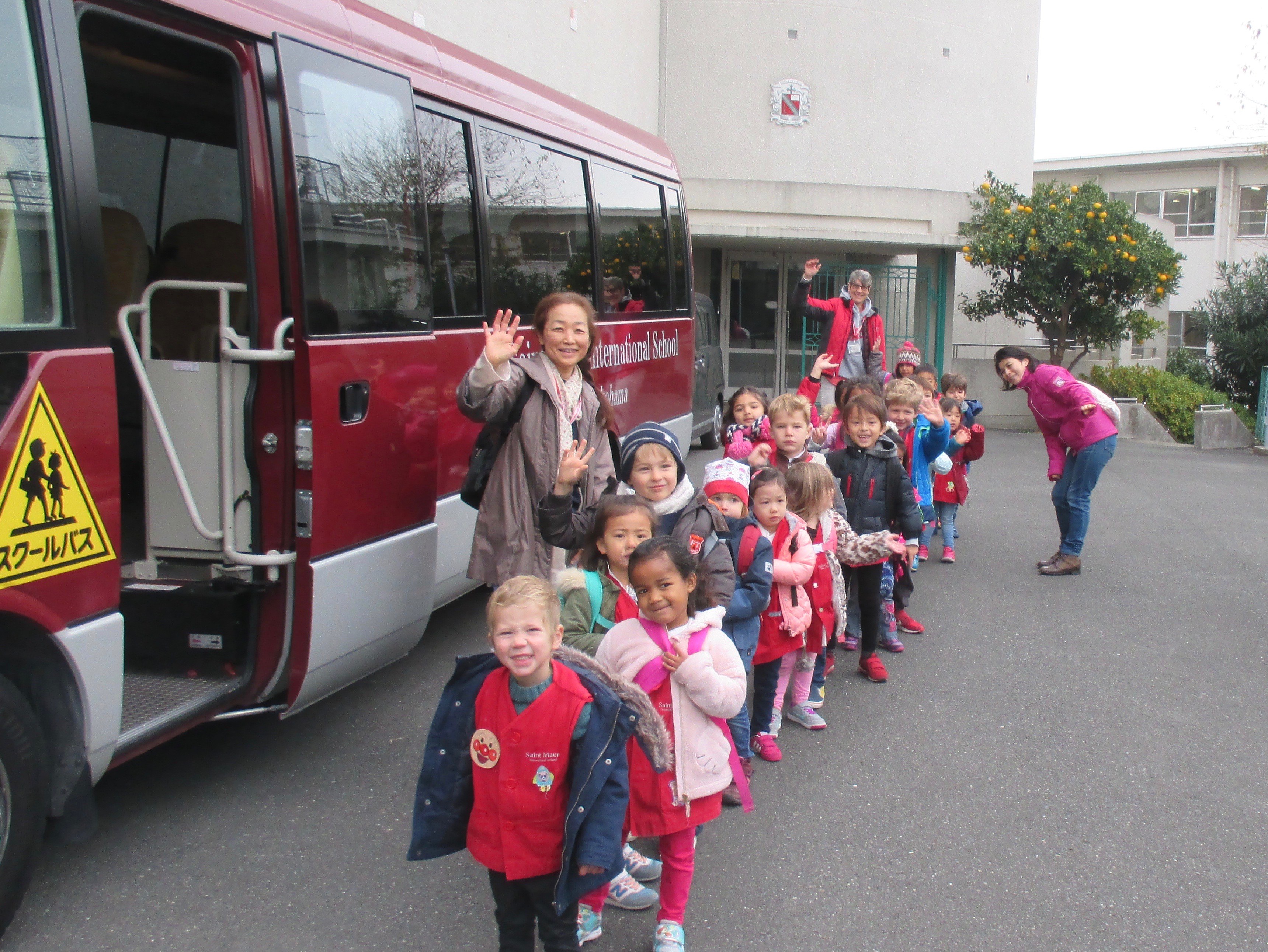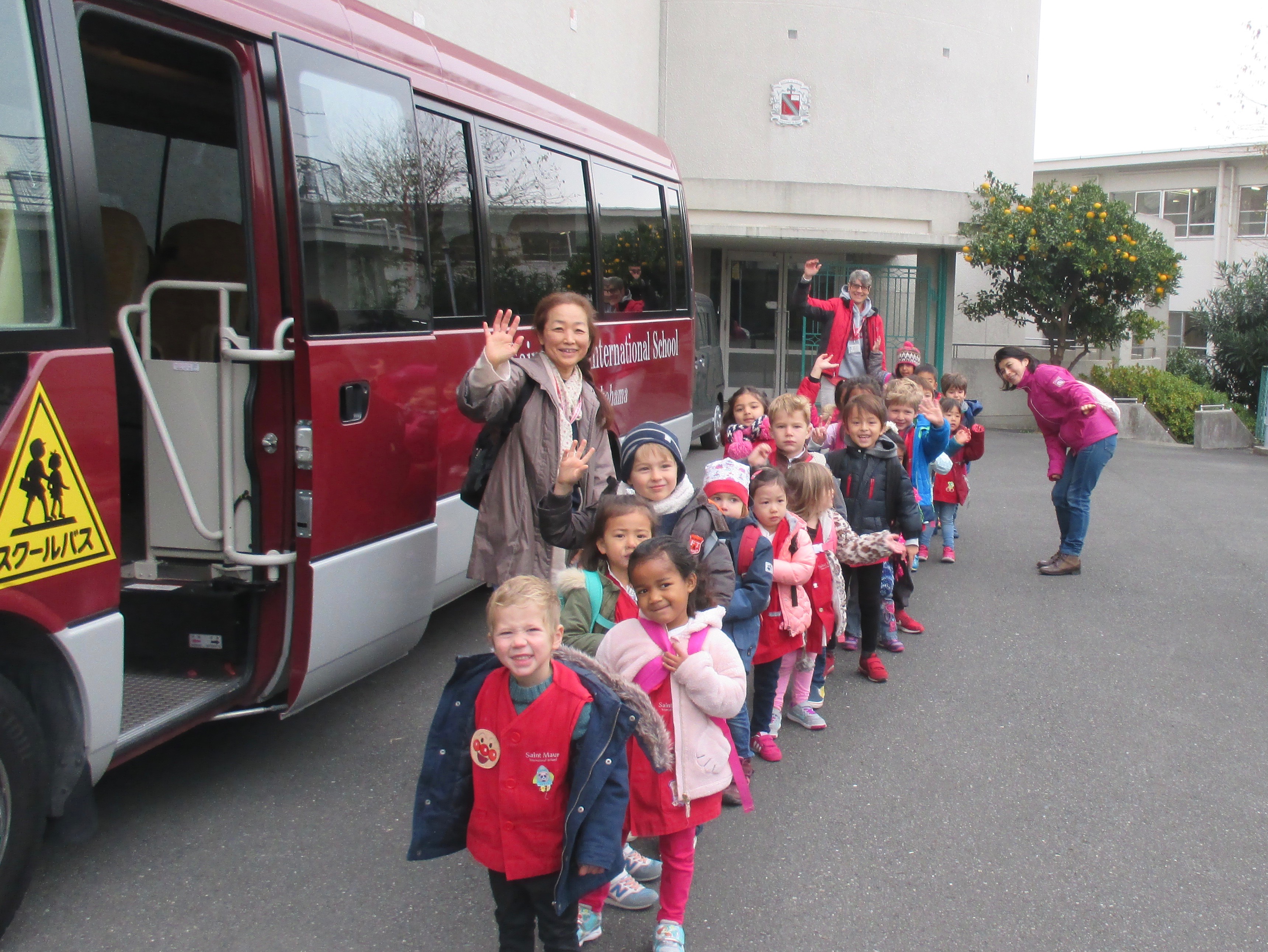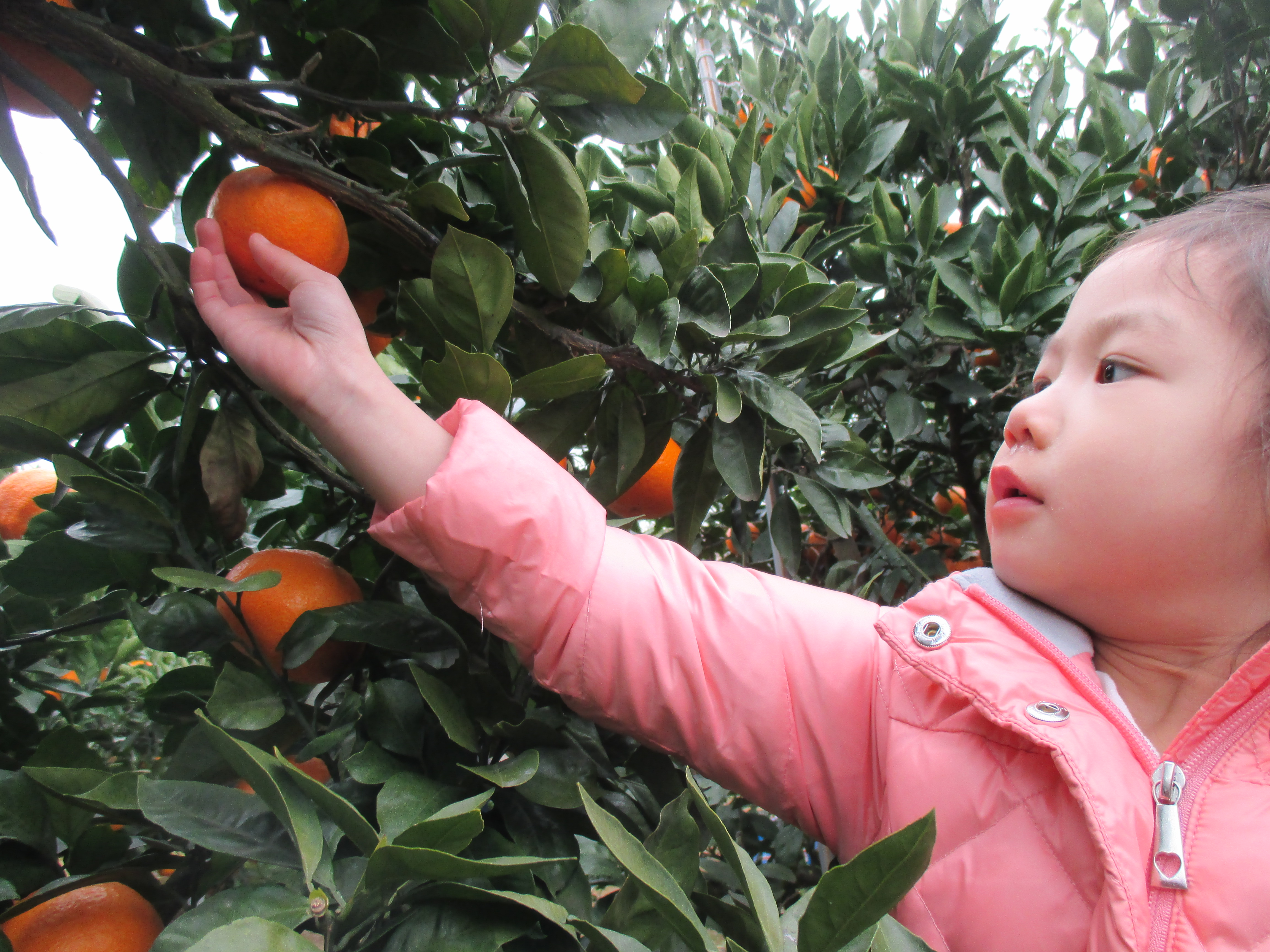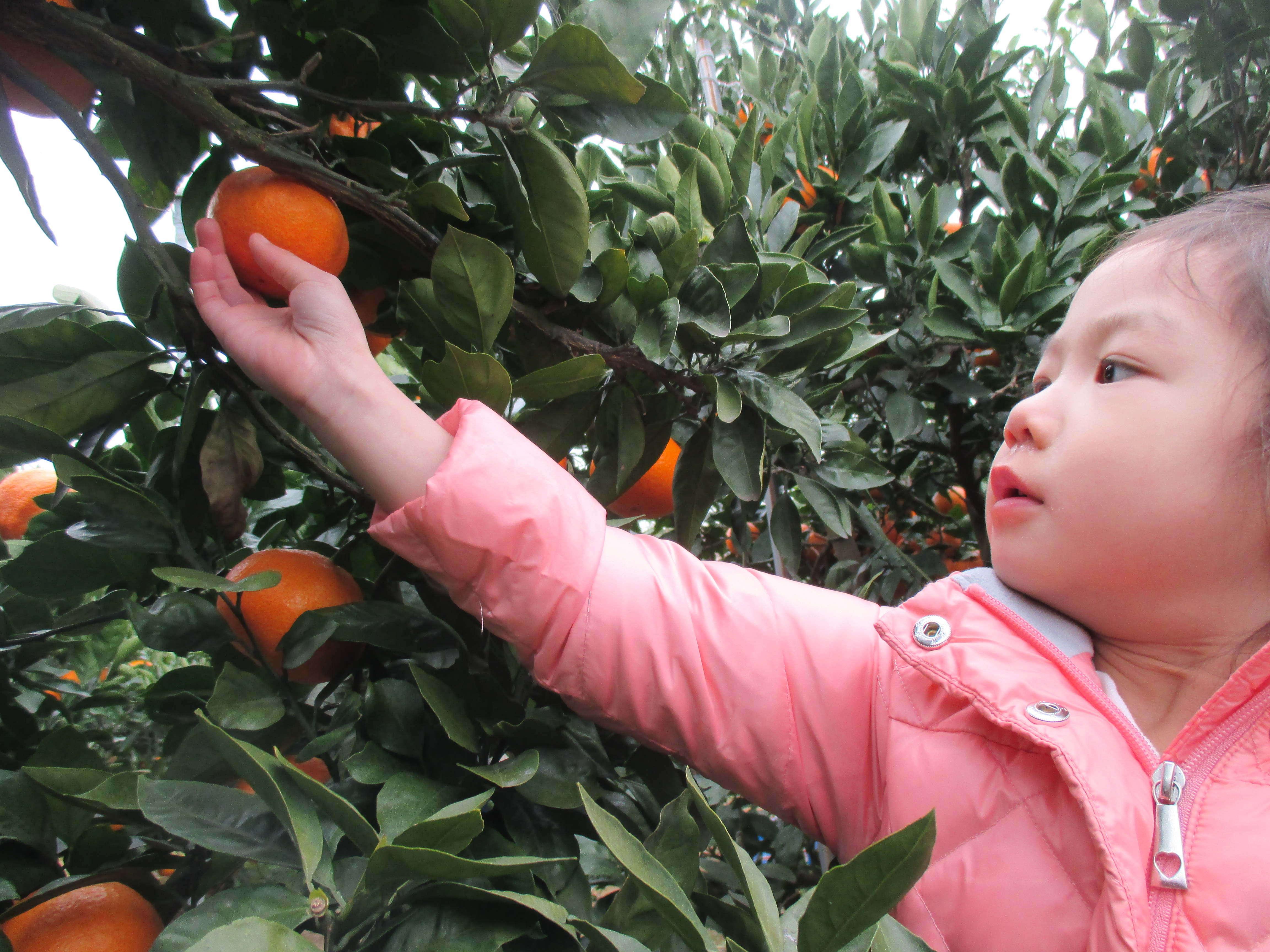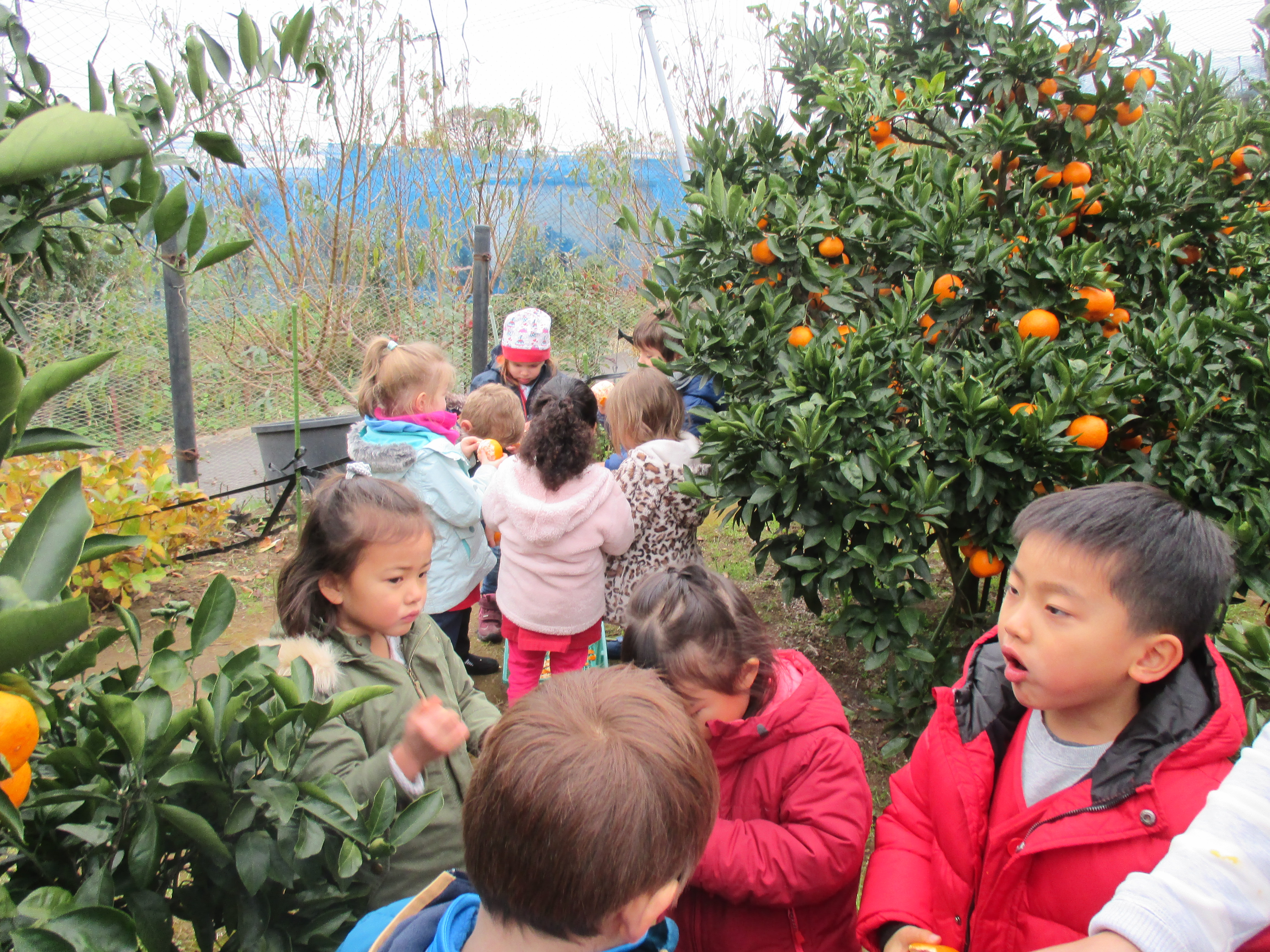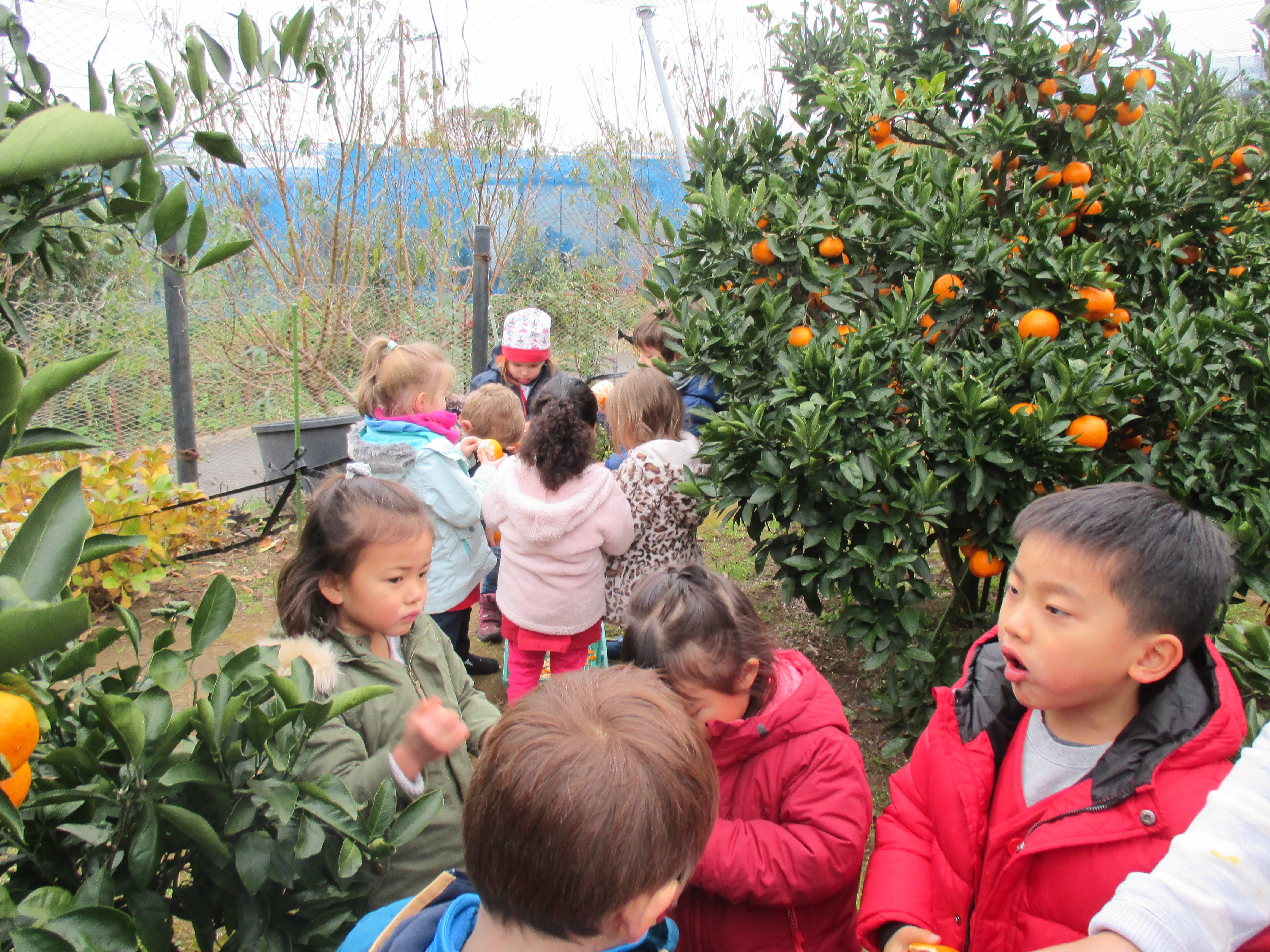 The Montessori and Elementary School Christmas Concert was held in the Fine Arts Auditorium on December 1st from 6:00 in the evening.  All Montessori children were up on stage for the opening performance. We sang and danced to celebrate the birth of baby Jesus and to say,''Merry Christmas.'' It was on live stream for relatives living abroad or in Japan.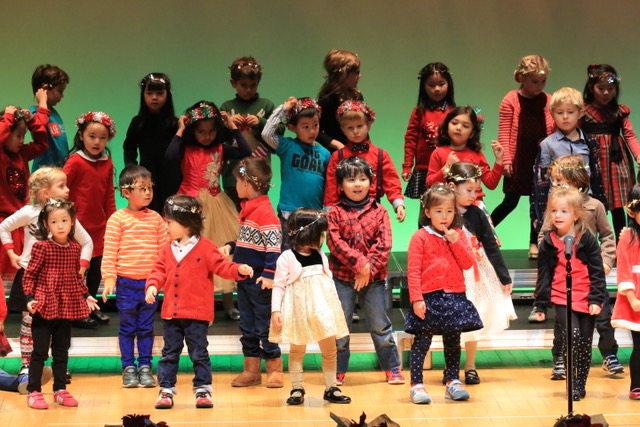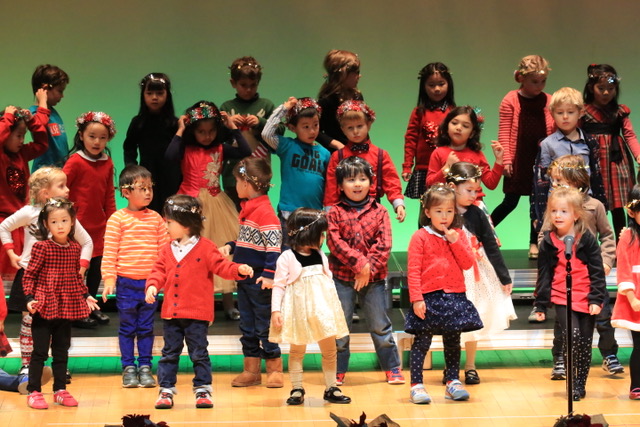 We visited the school chapel. Mr. Agnew, the religion teacher, told us the story of the Nativity and about love.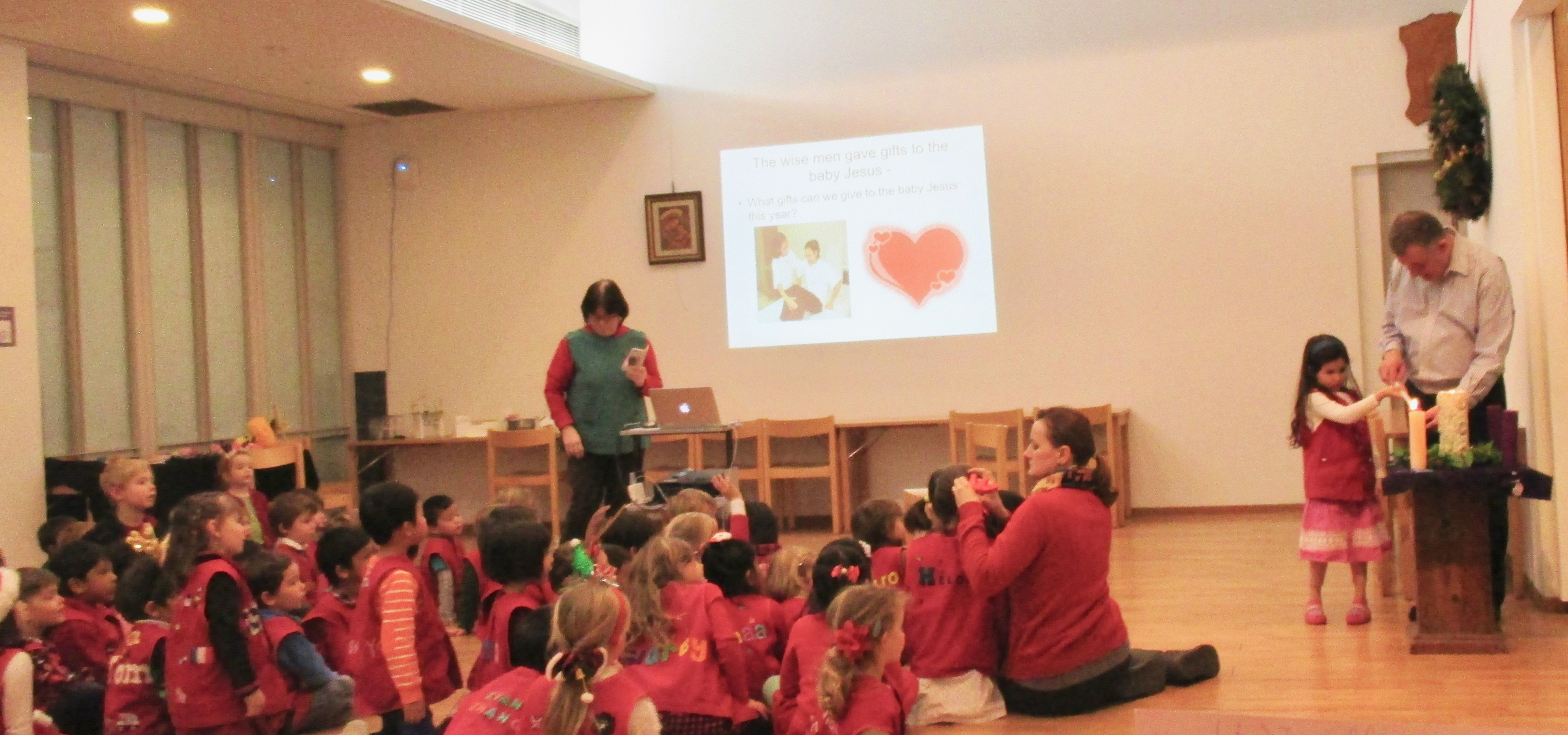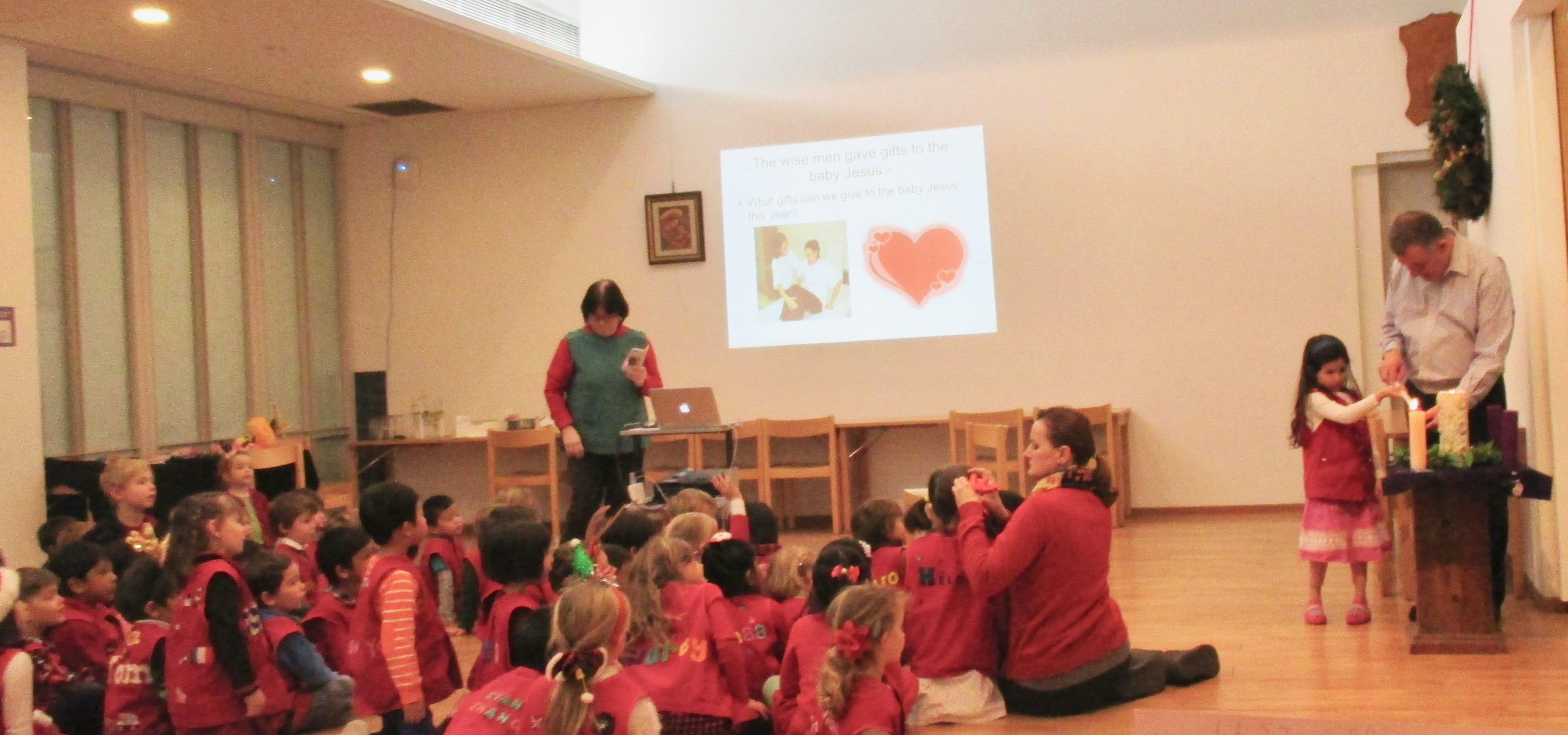 We made headbands for the Christmas party.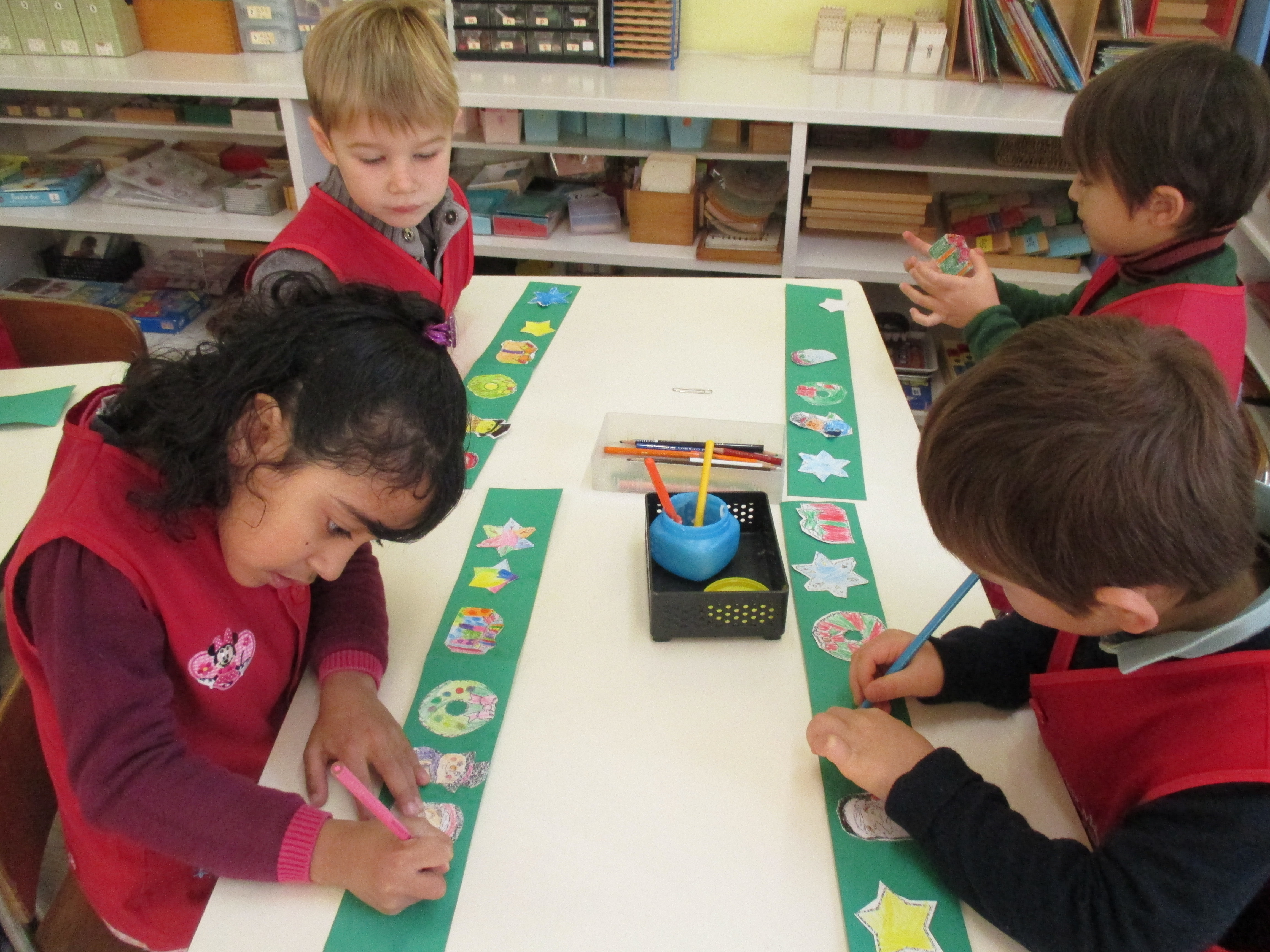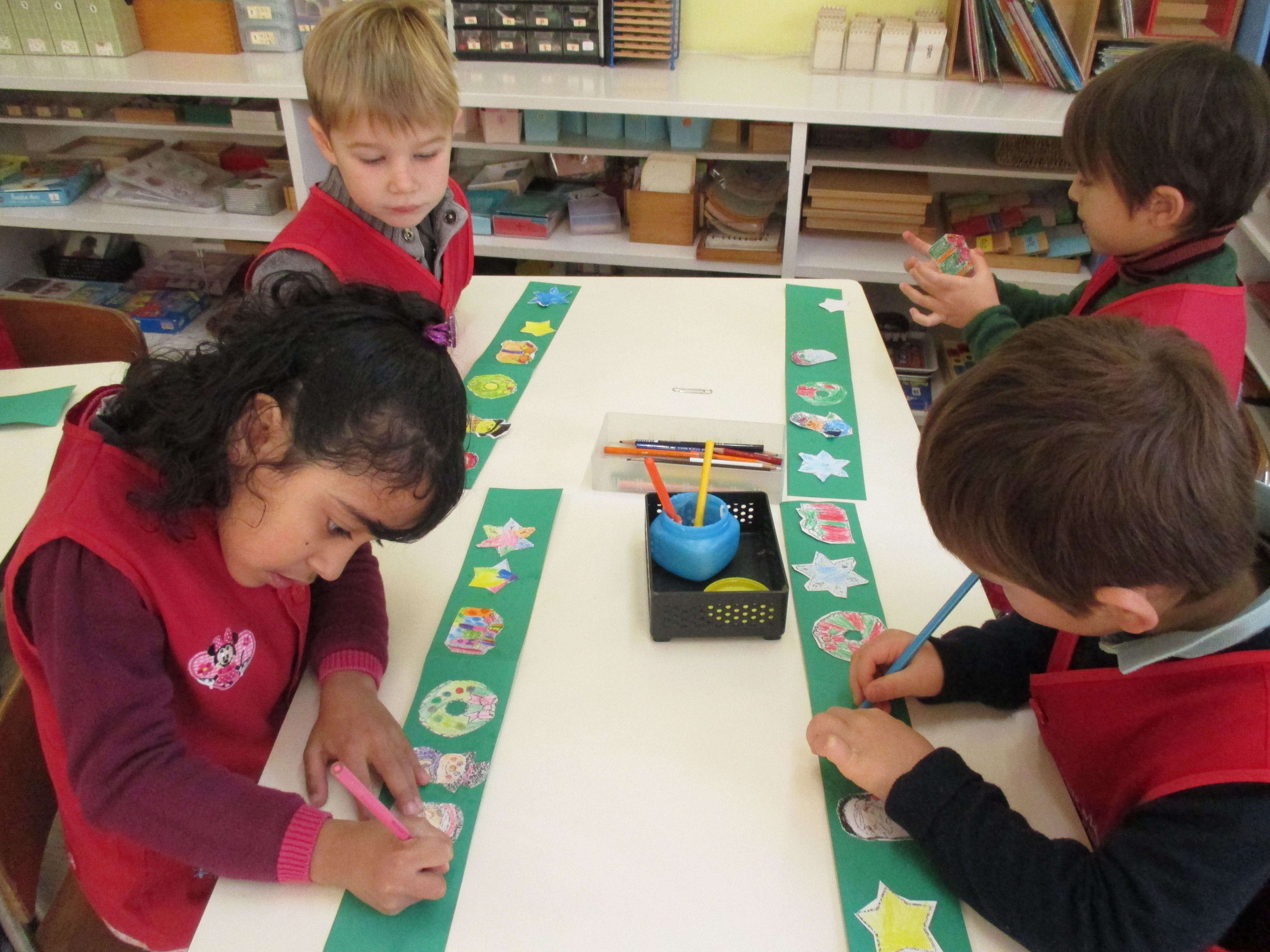 We all had a pizza lunch, our favorite.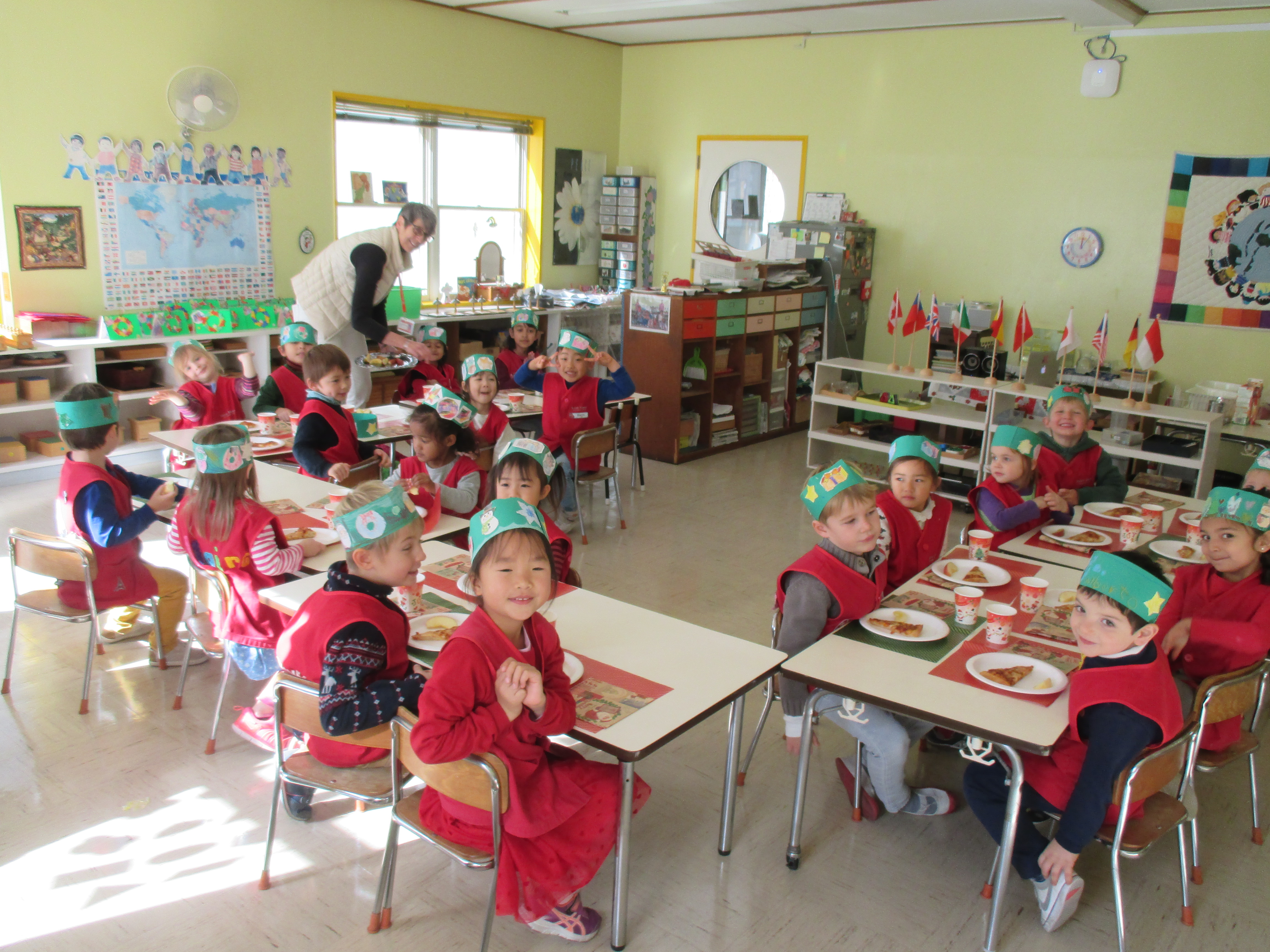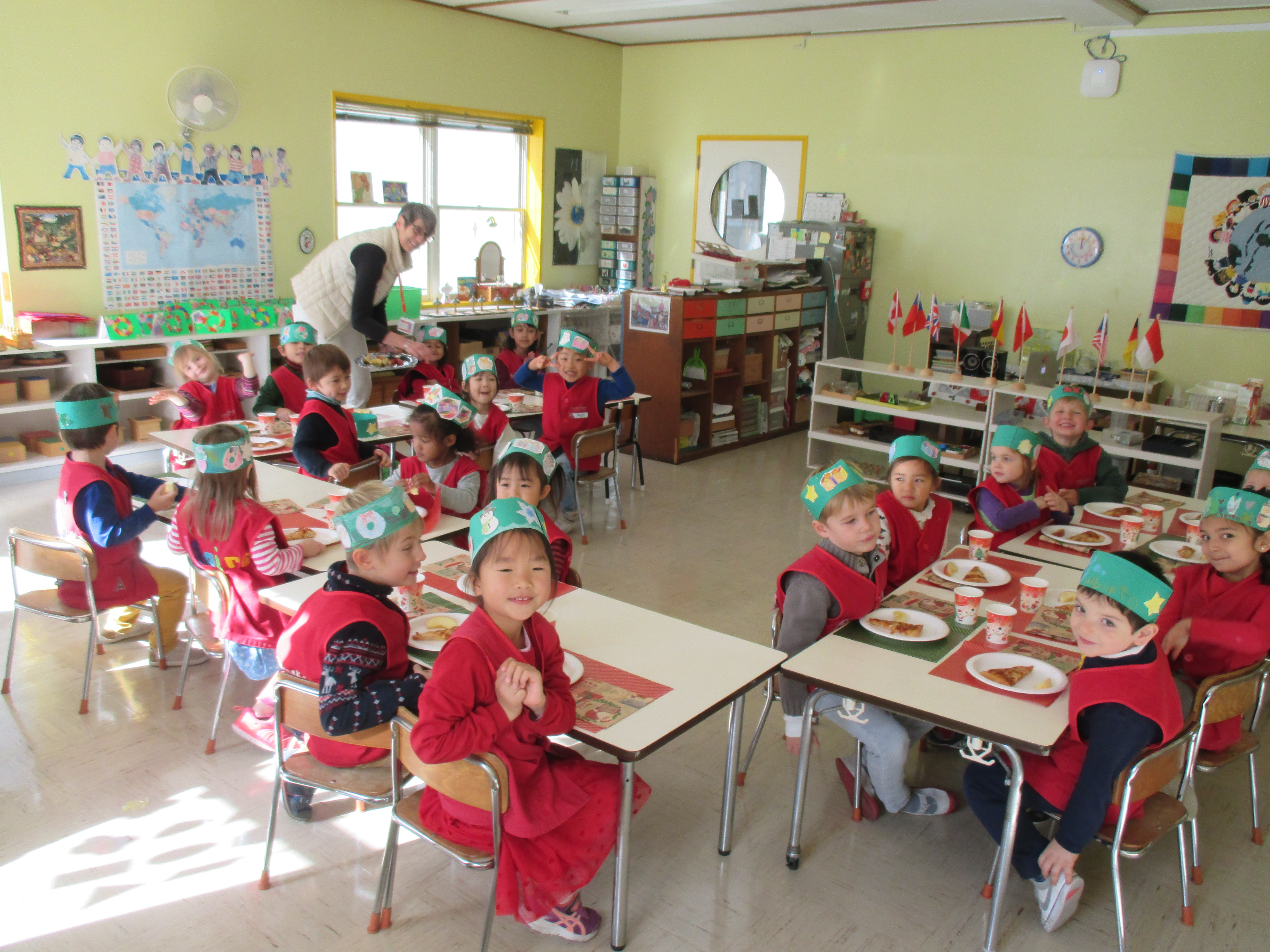 Merry Christmas and happy holidays!   Have a restful winter vacation with family and relatives, and see you back in school in January.