In Japan May 5th is a national holiday known as Children's Day.  Families celebrate the healthy growth and happiness of their children. For this special day, families with boys fly carp-shaped cloth streamers (Koinobori).  The carp was chosen because it symbolizes strength and success.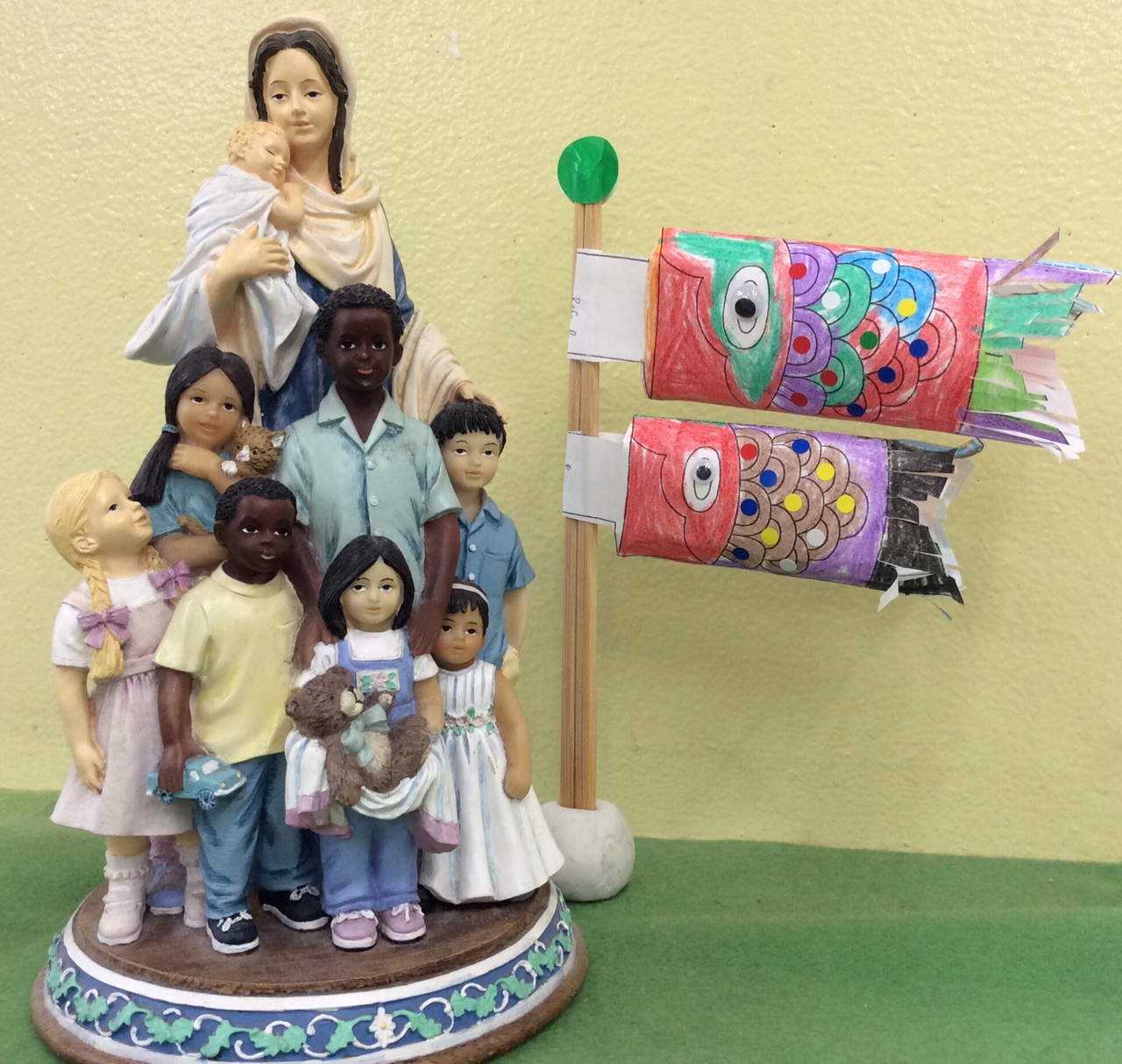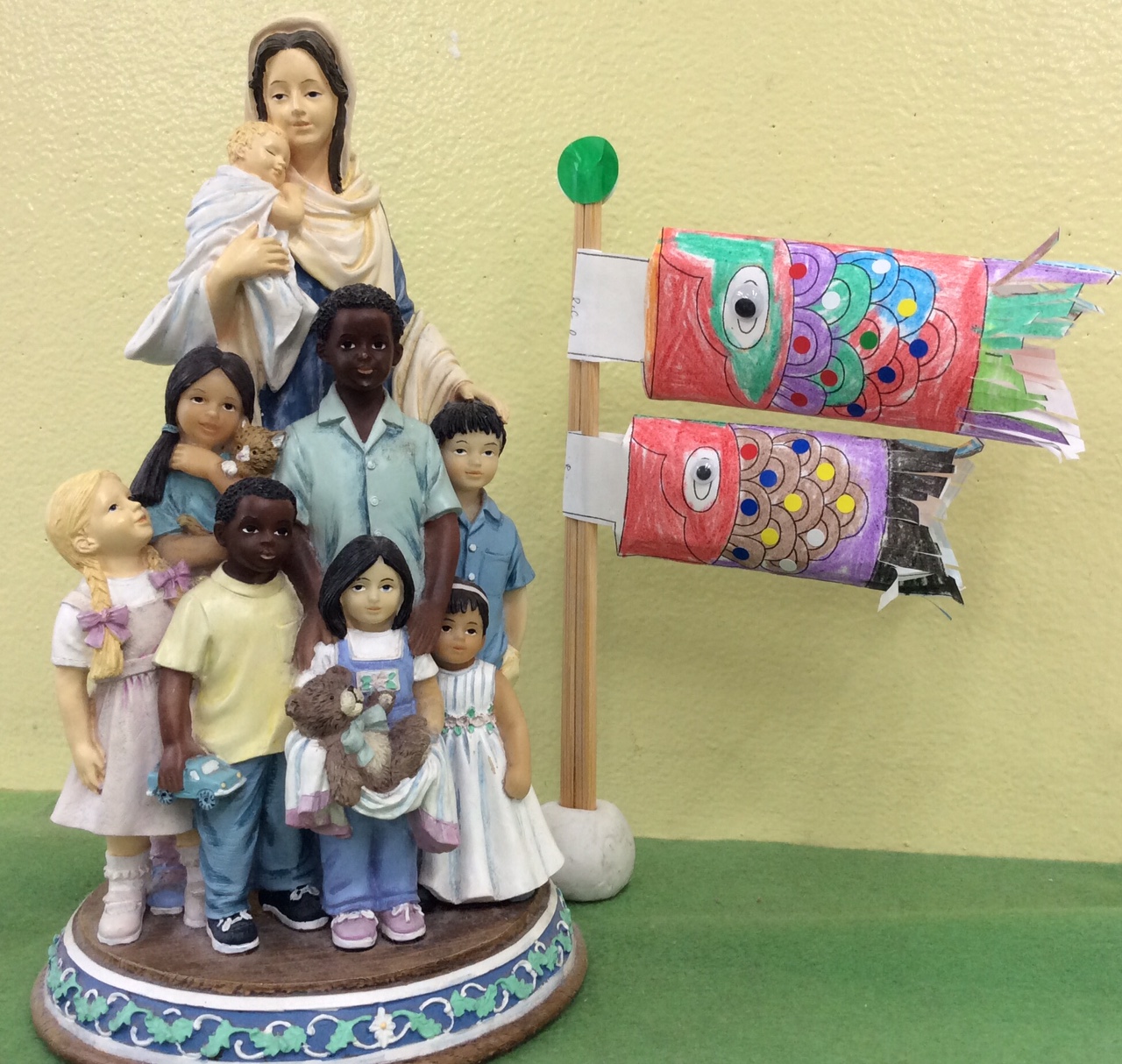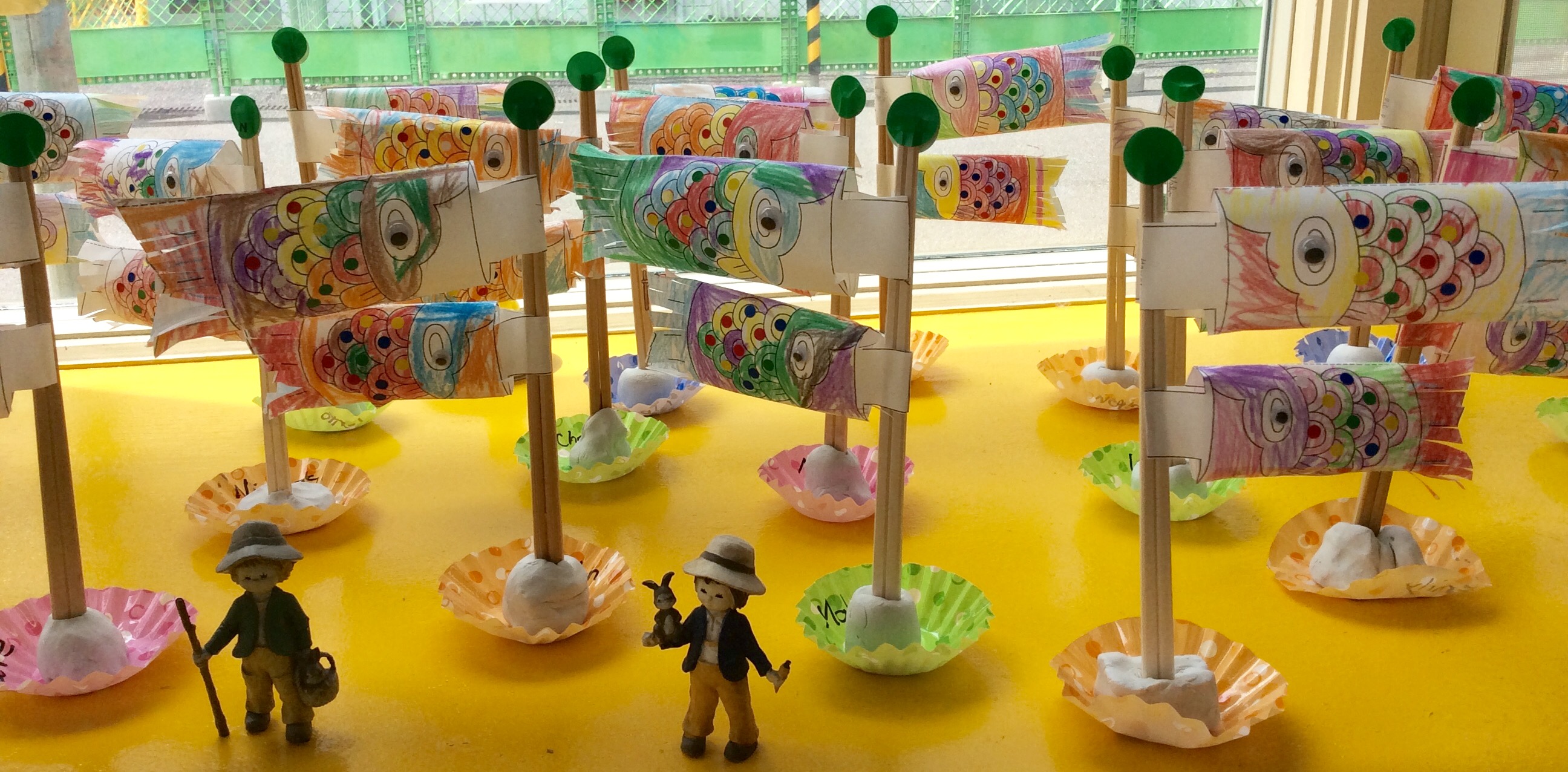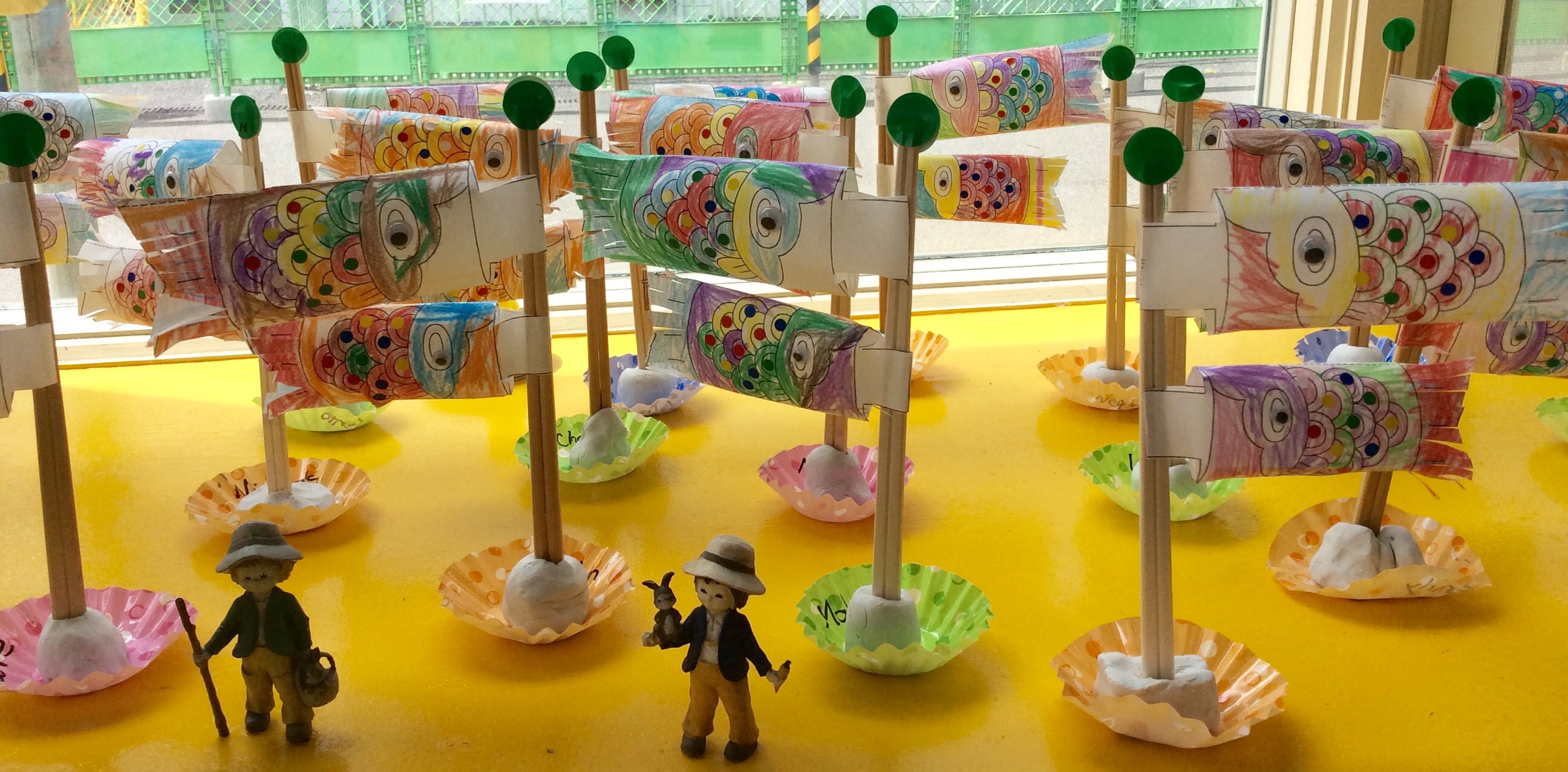 The children drew pictures of their friends and families celebrating Children's Day under the Koinobori.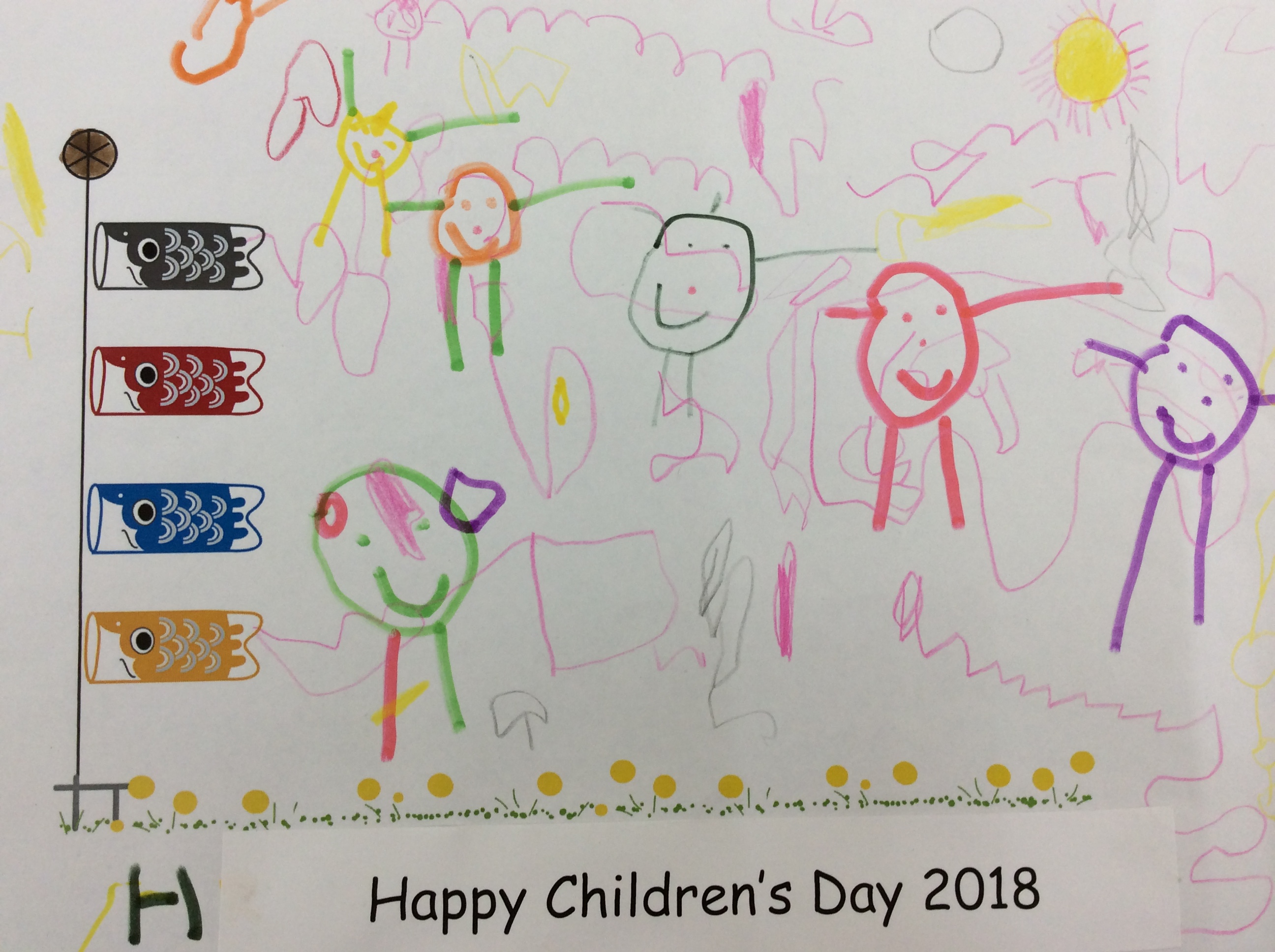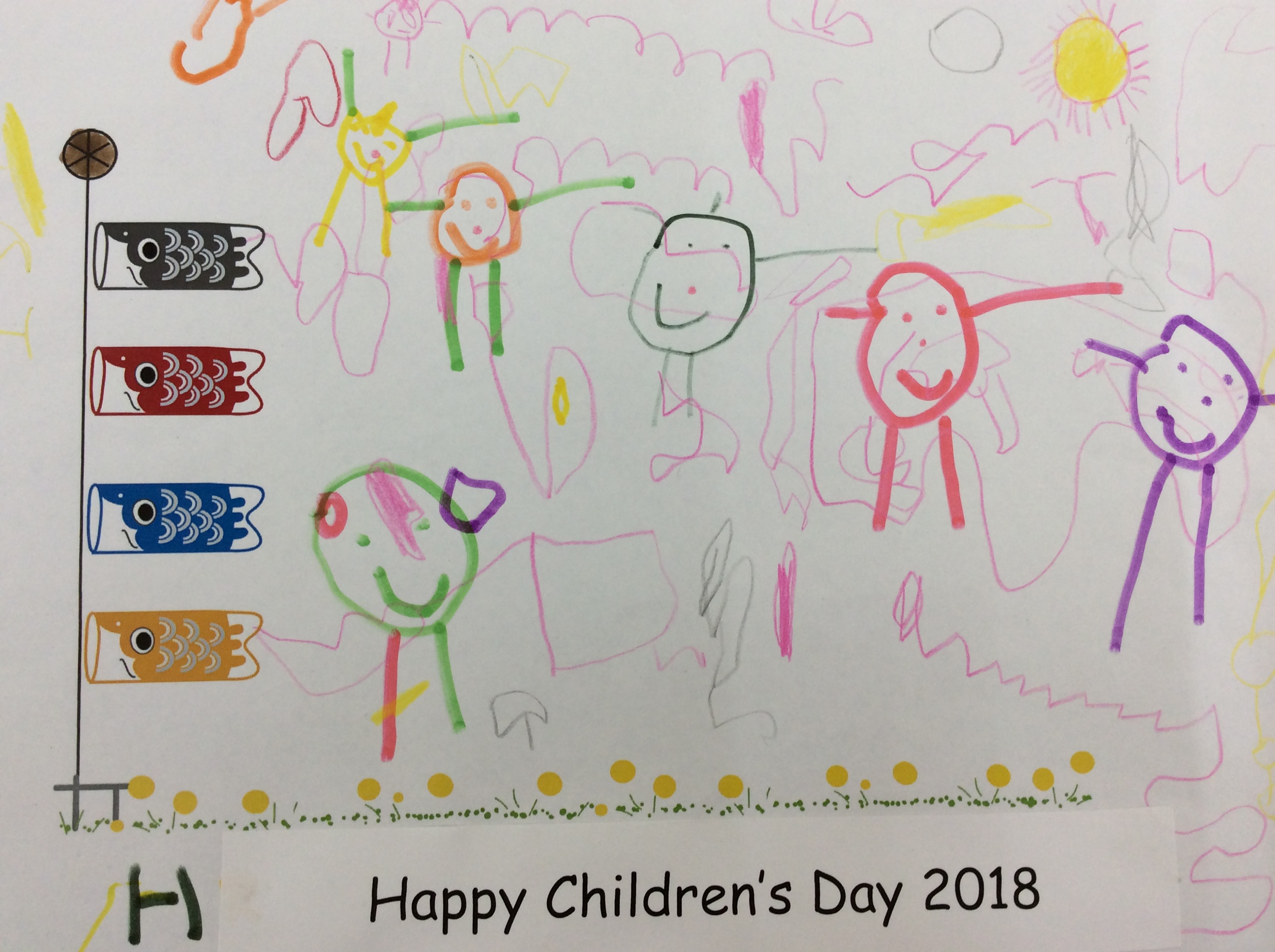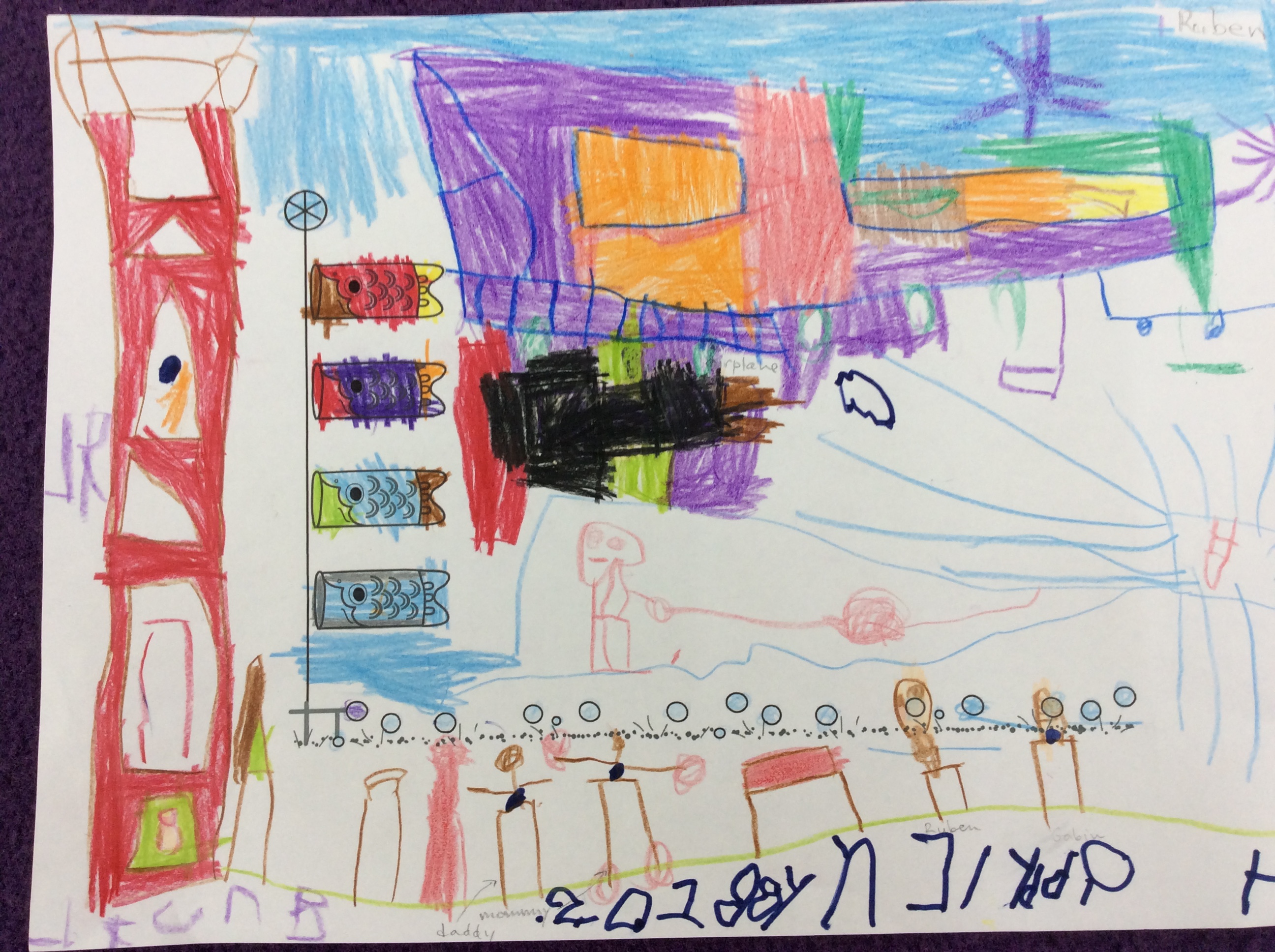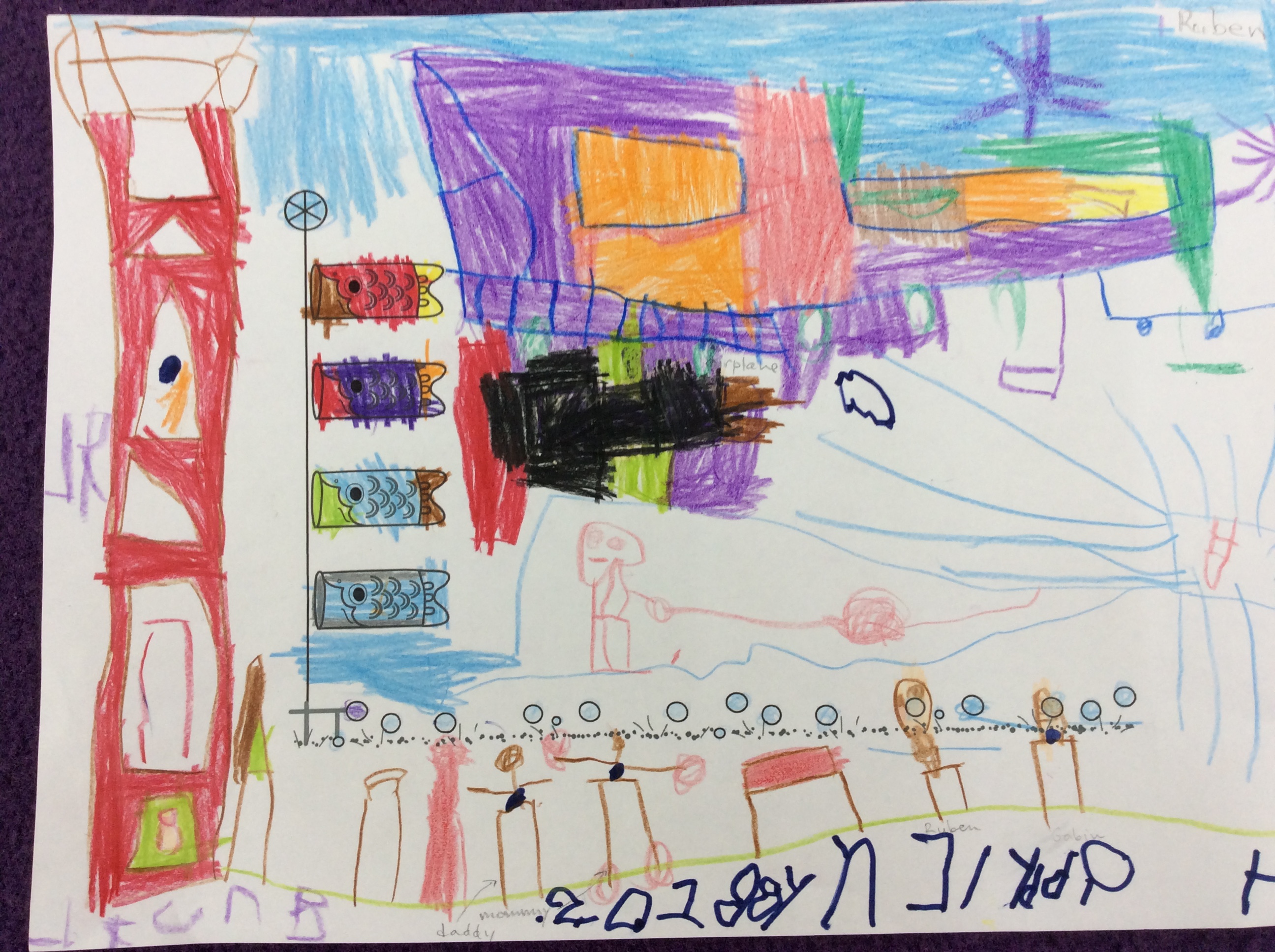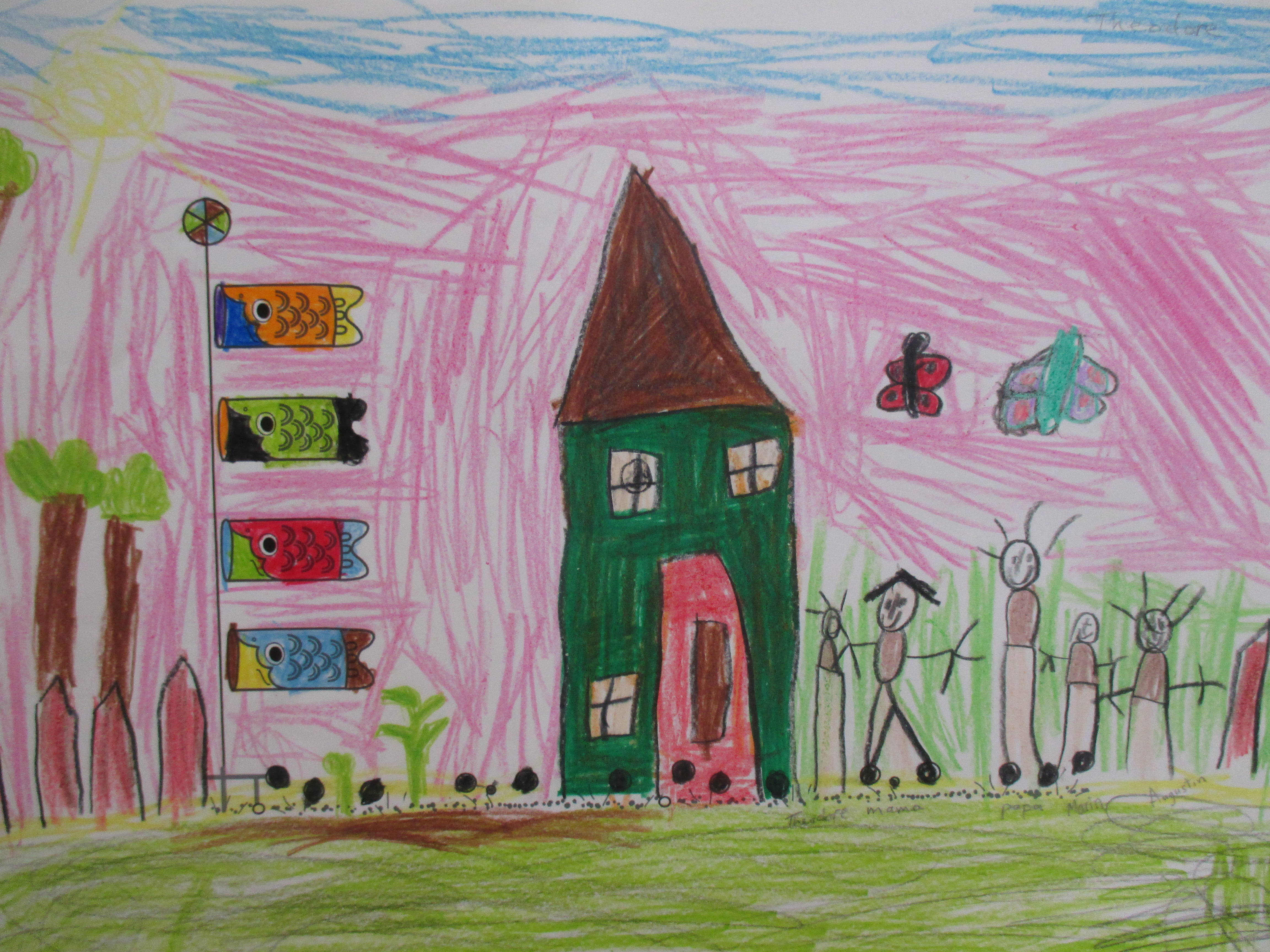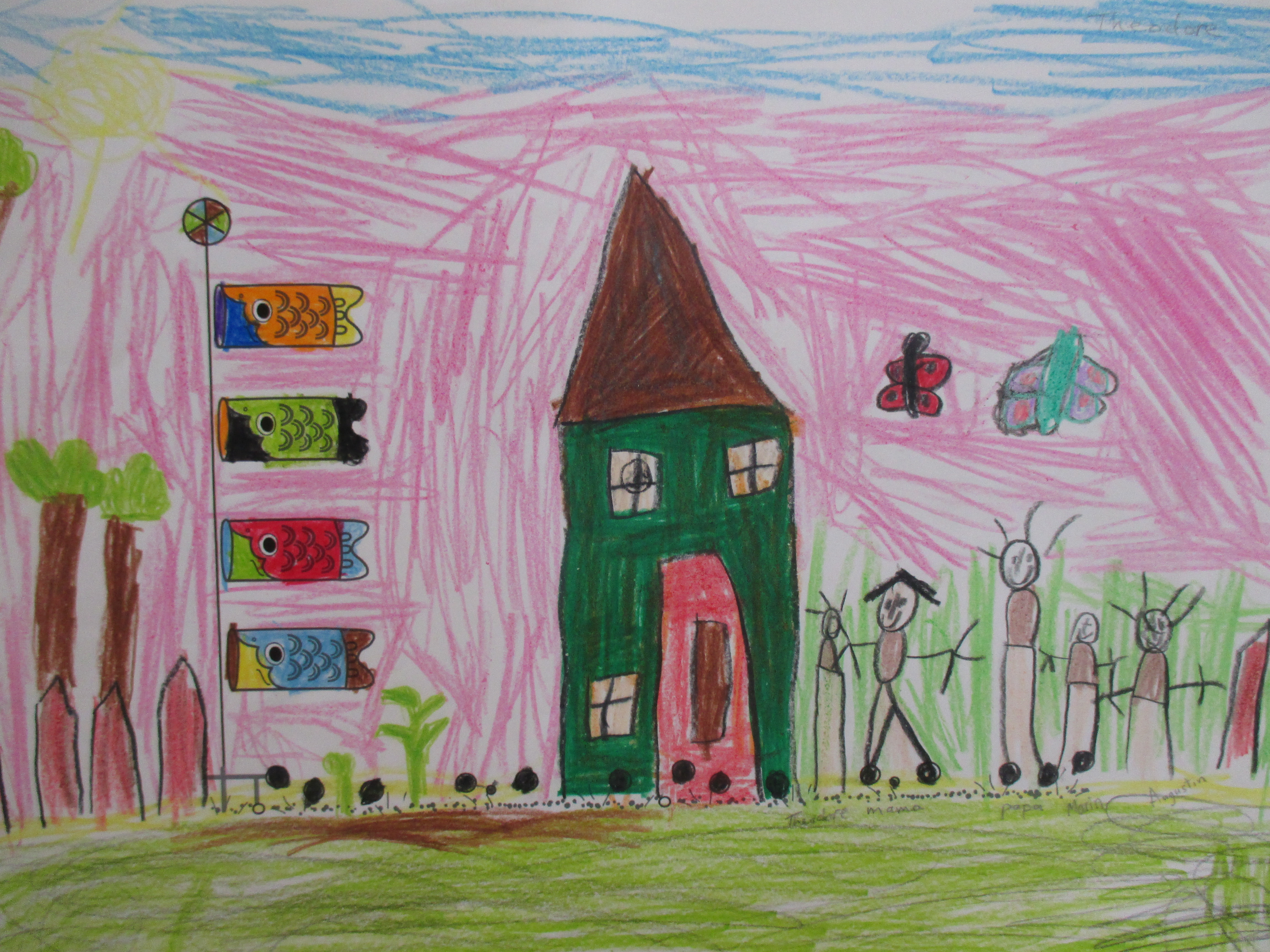 The children also made their own Koinobori by coloring, cutting, putting stickers on the carp and making a clay base.  When they were done, we celebrated with a Koi-shaped rice cracker treat. "Itadaki-masu."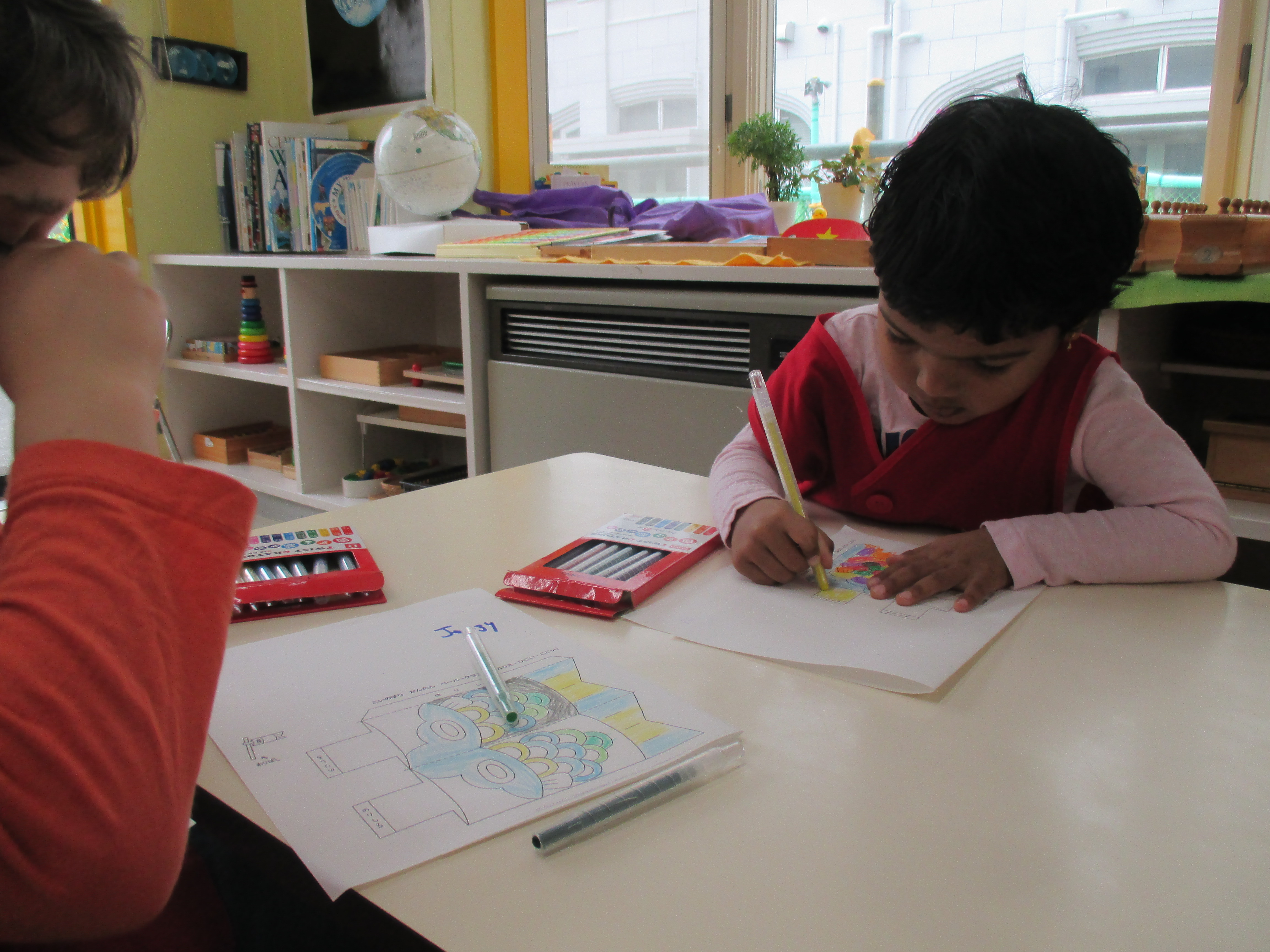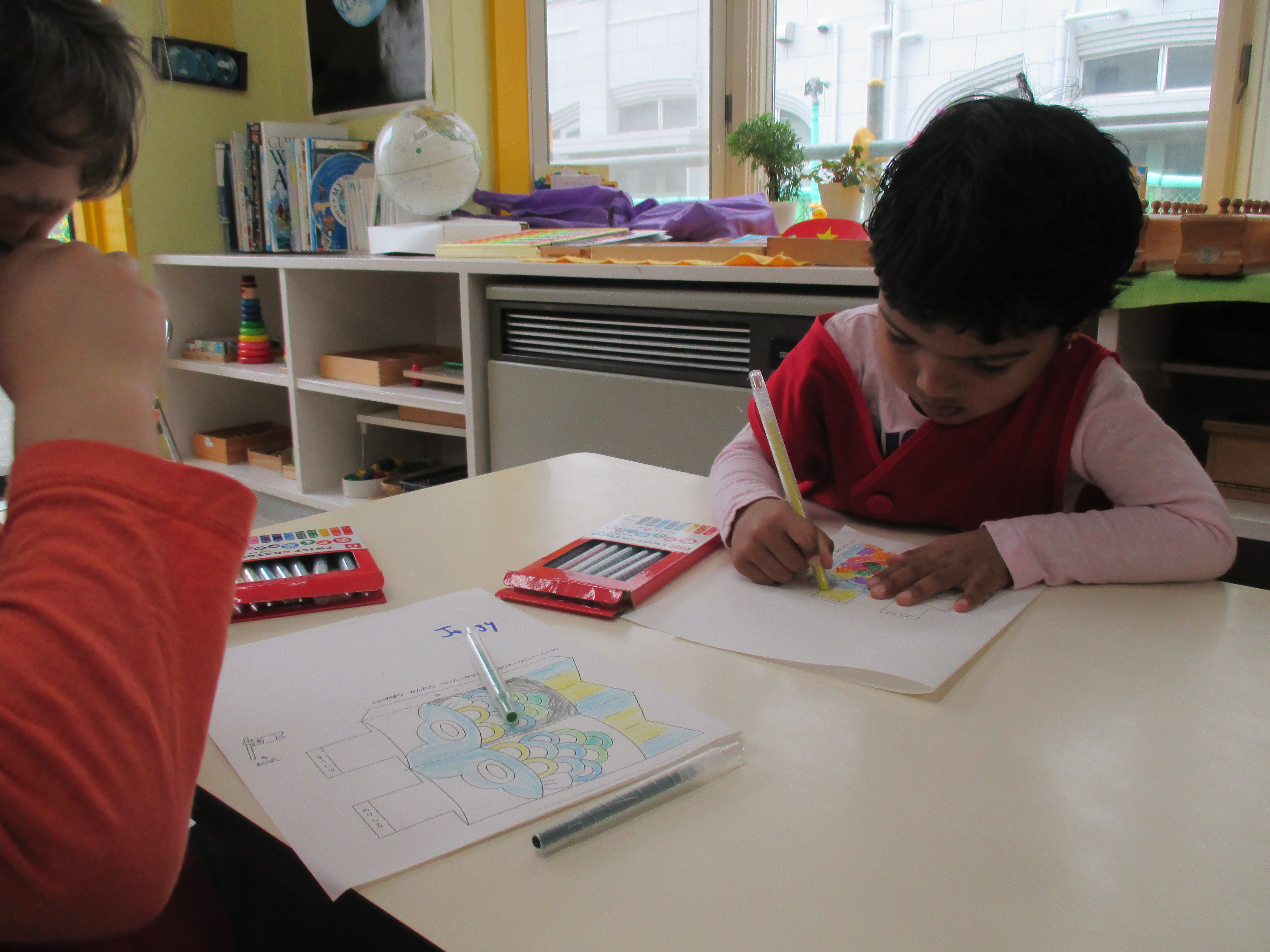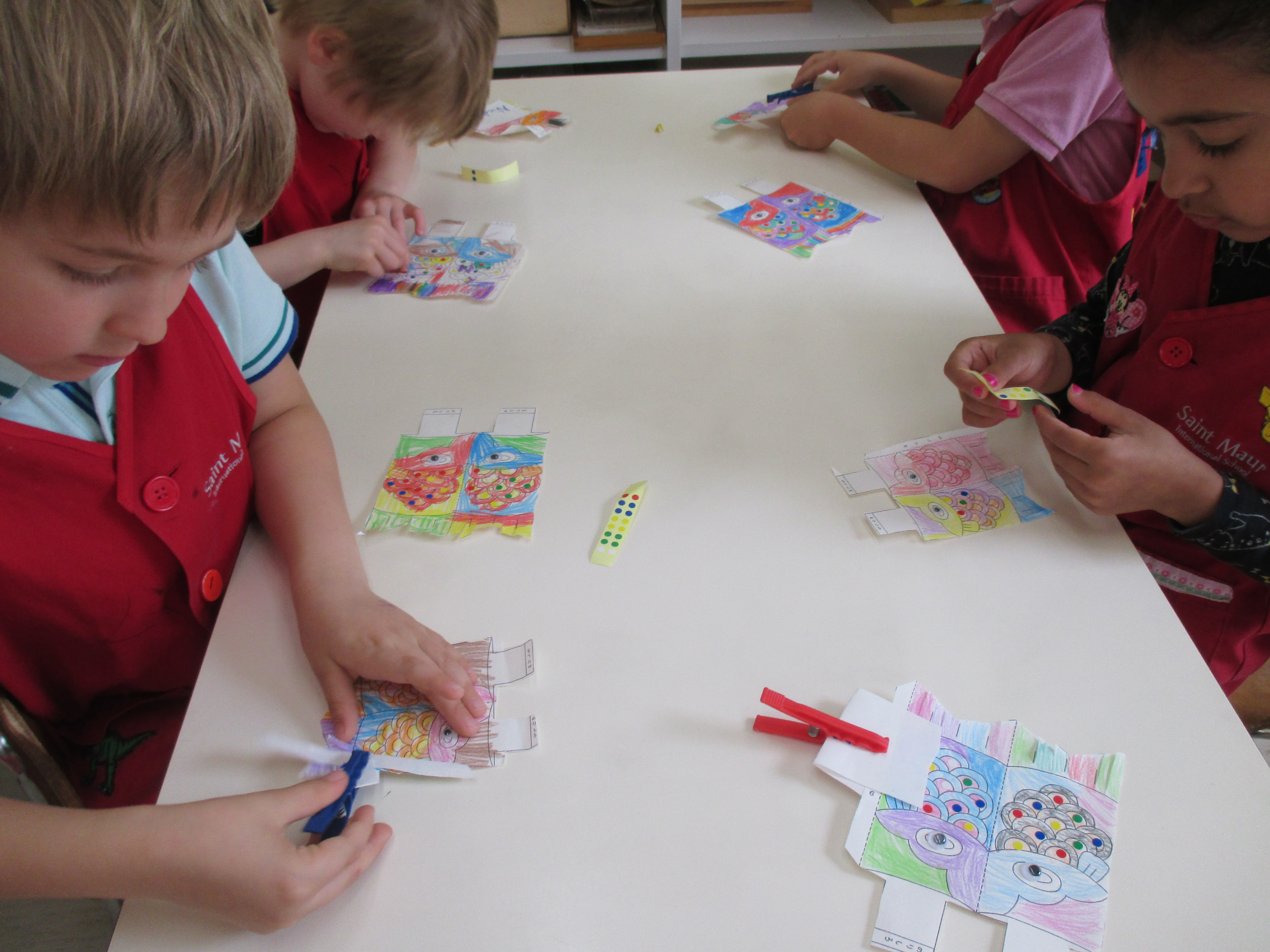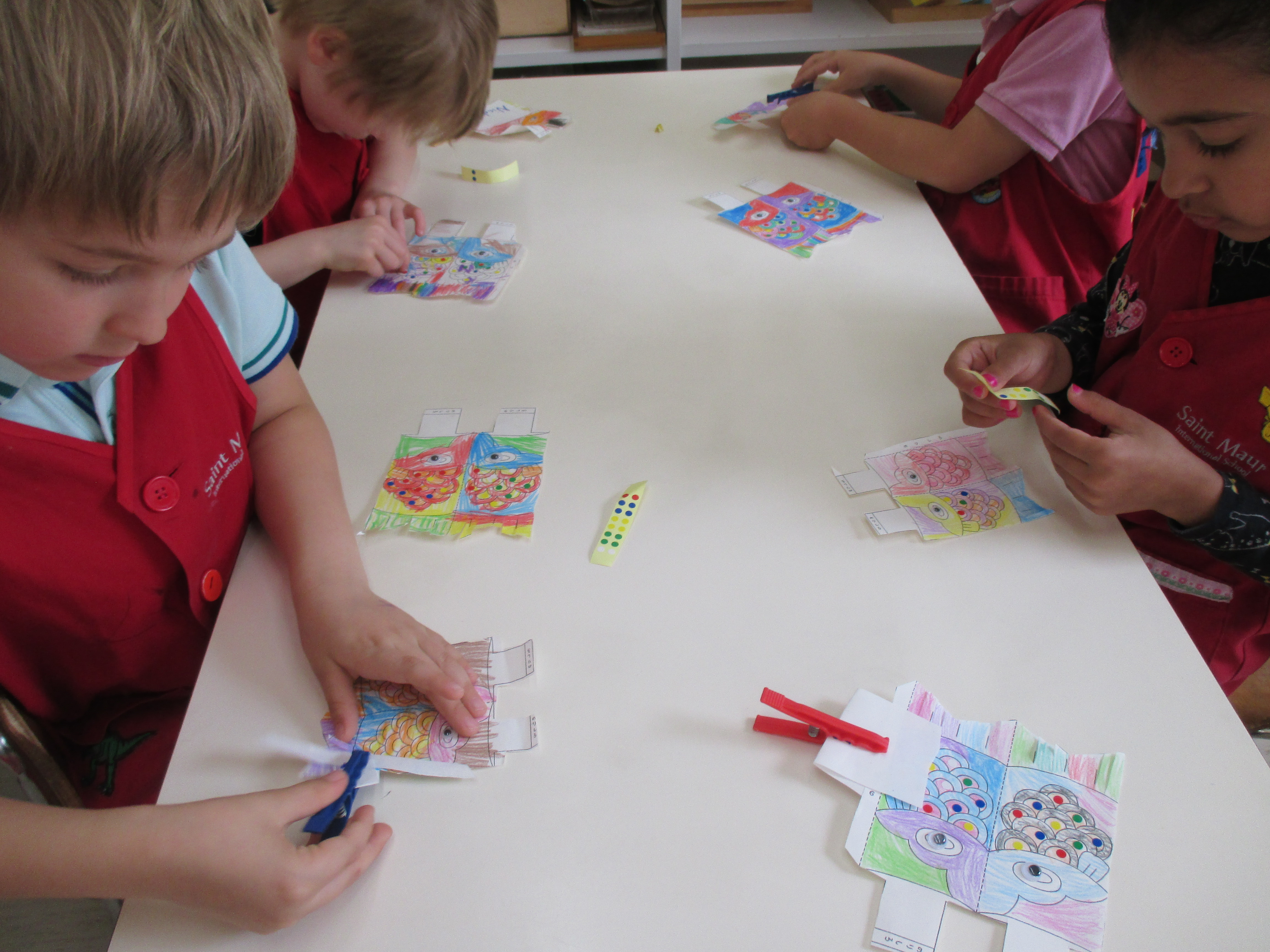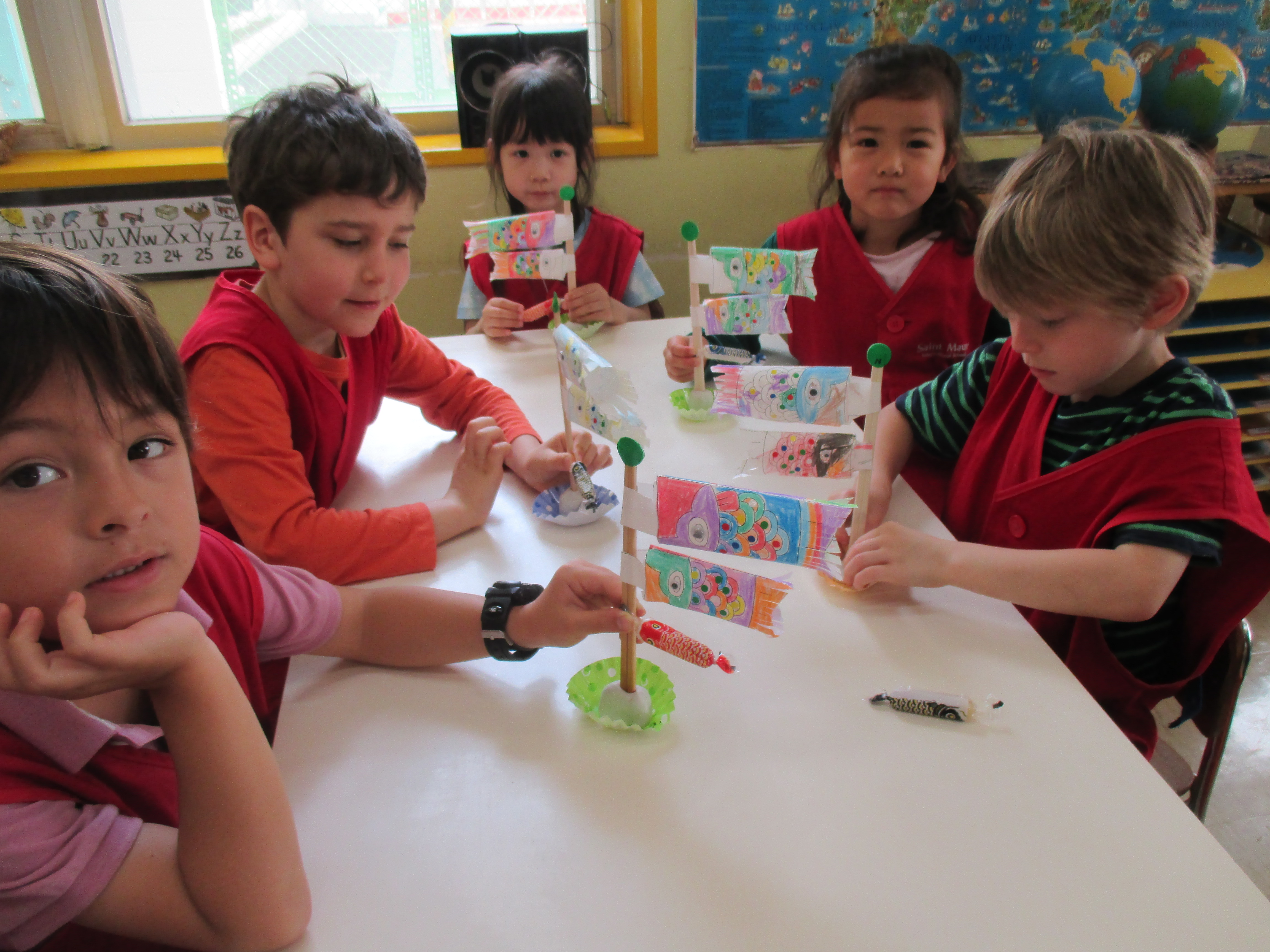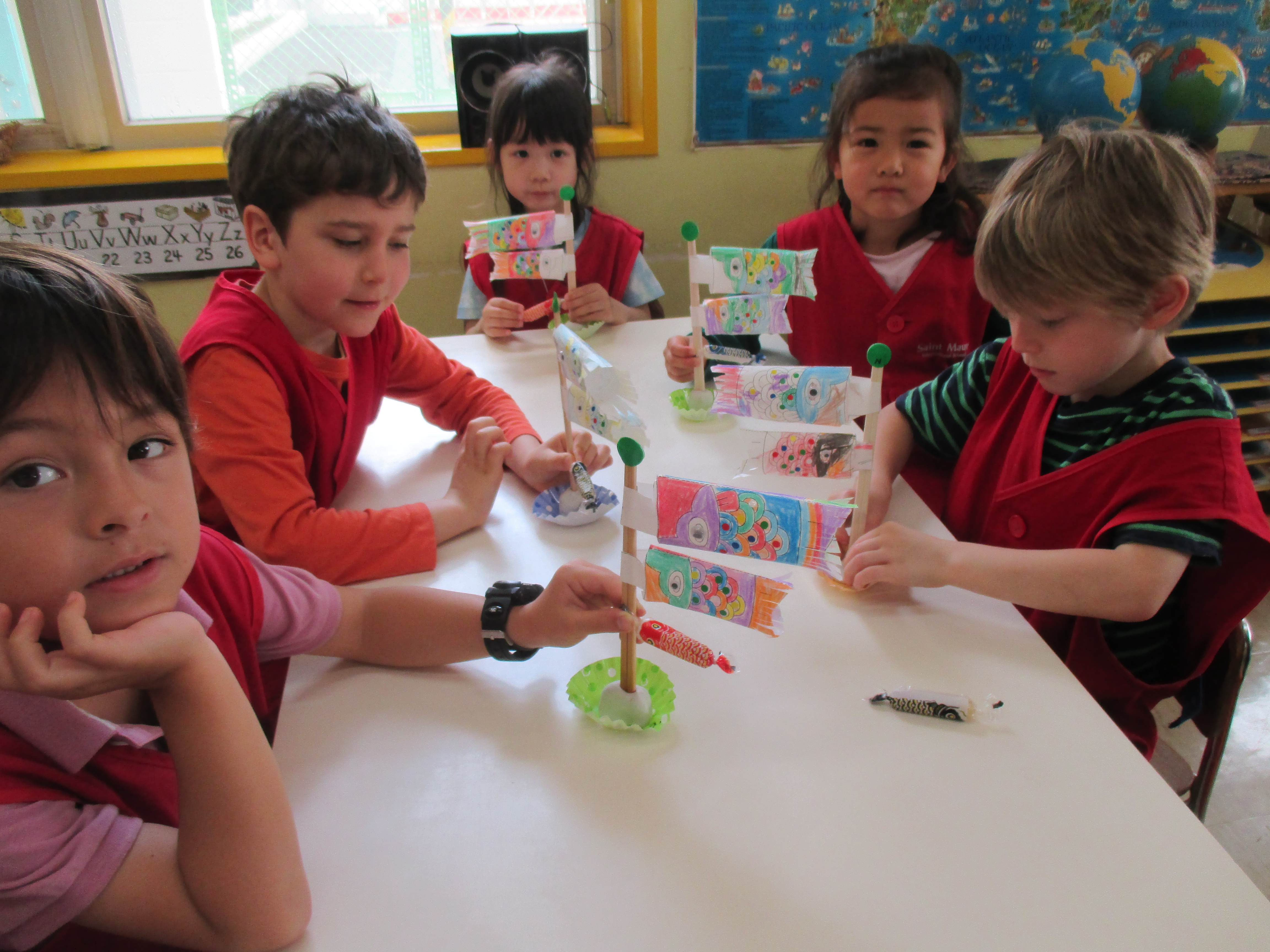 Art exhibition in the Fine Arts Building:  In April, Grade 12 International Baccalaureate (IB) Art students had their work exhibited  in the Art room of the Fine Arts building.  We were invited to come and enjoy the IB artists showcase their art pieces.  Our class had a chance to visit the exhibition and to admire the artwork on the way back from the library.  The children walked quietly, looked at the display, keeping their hands by their sides so not to touch anything.  Some artwork was also displayed on our Montessori roof.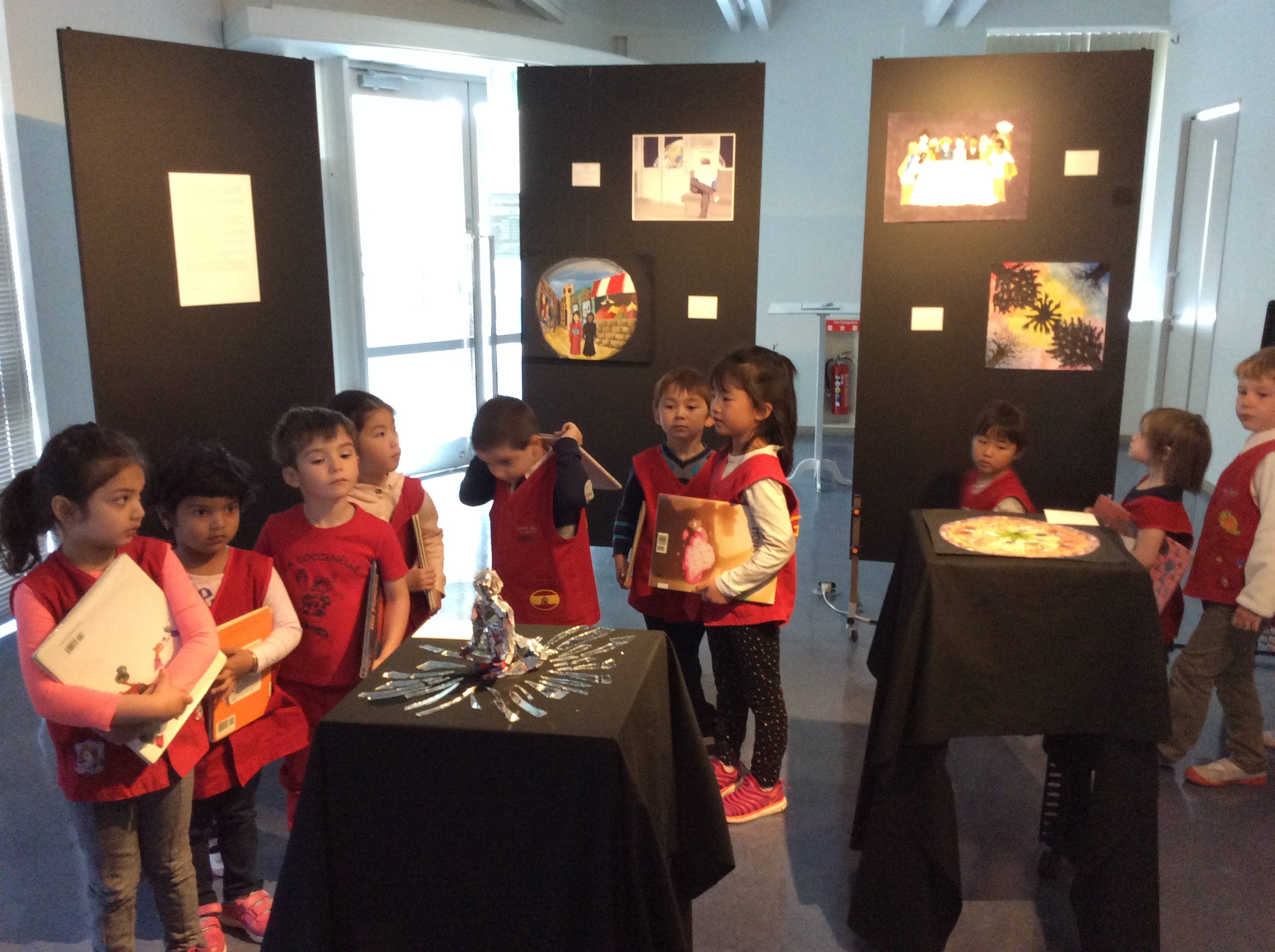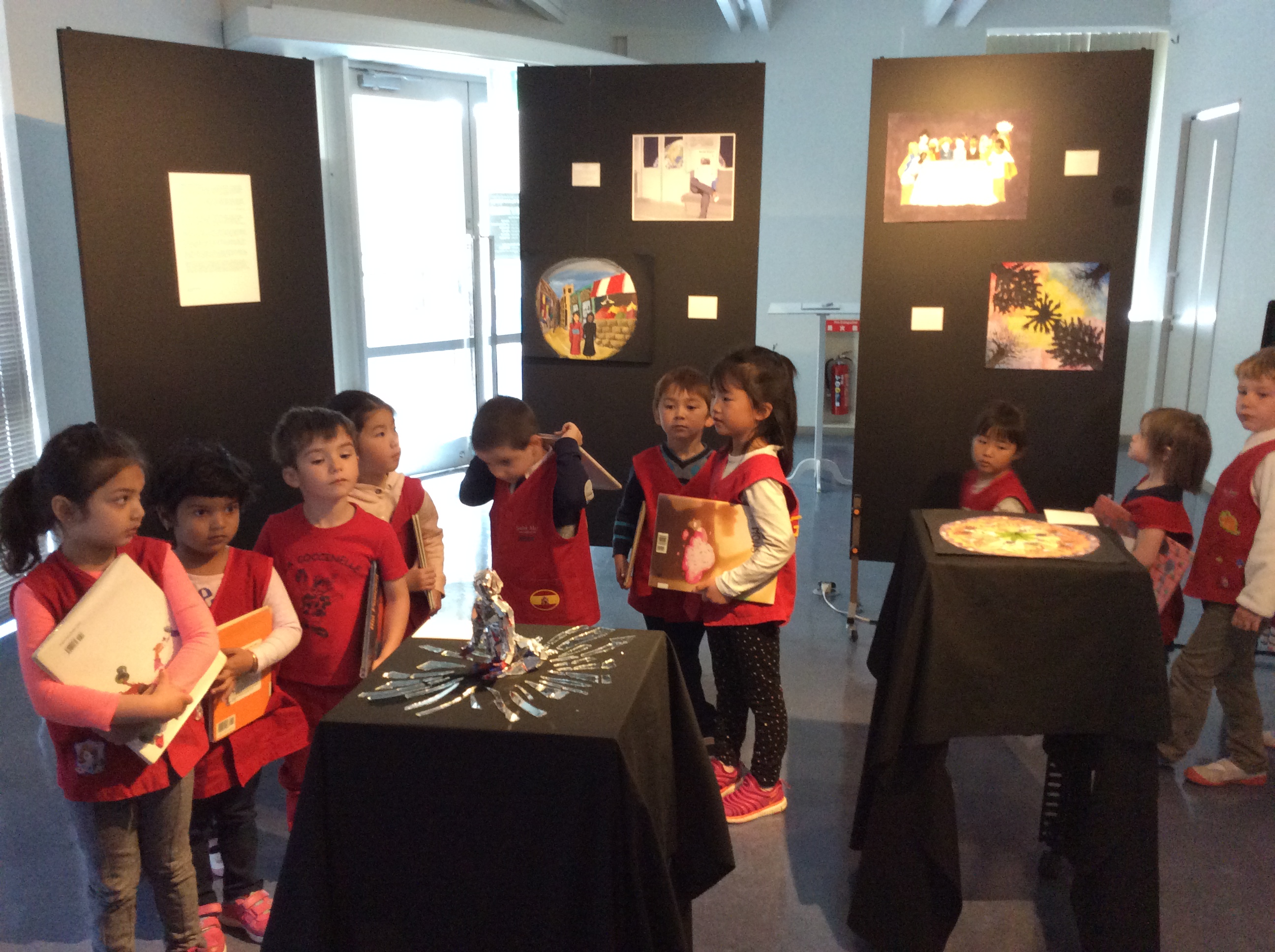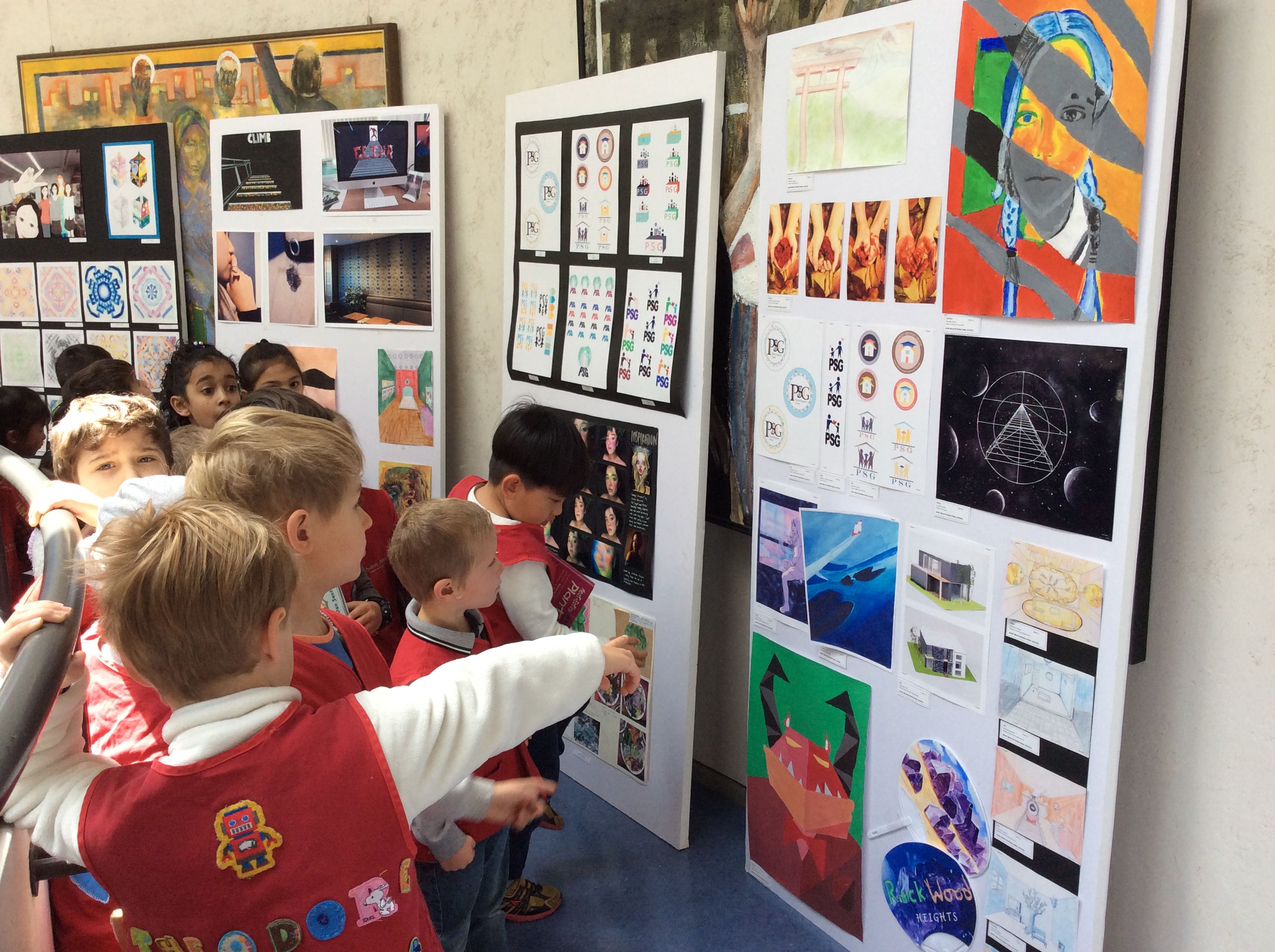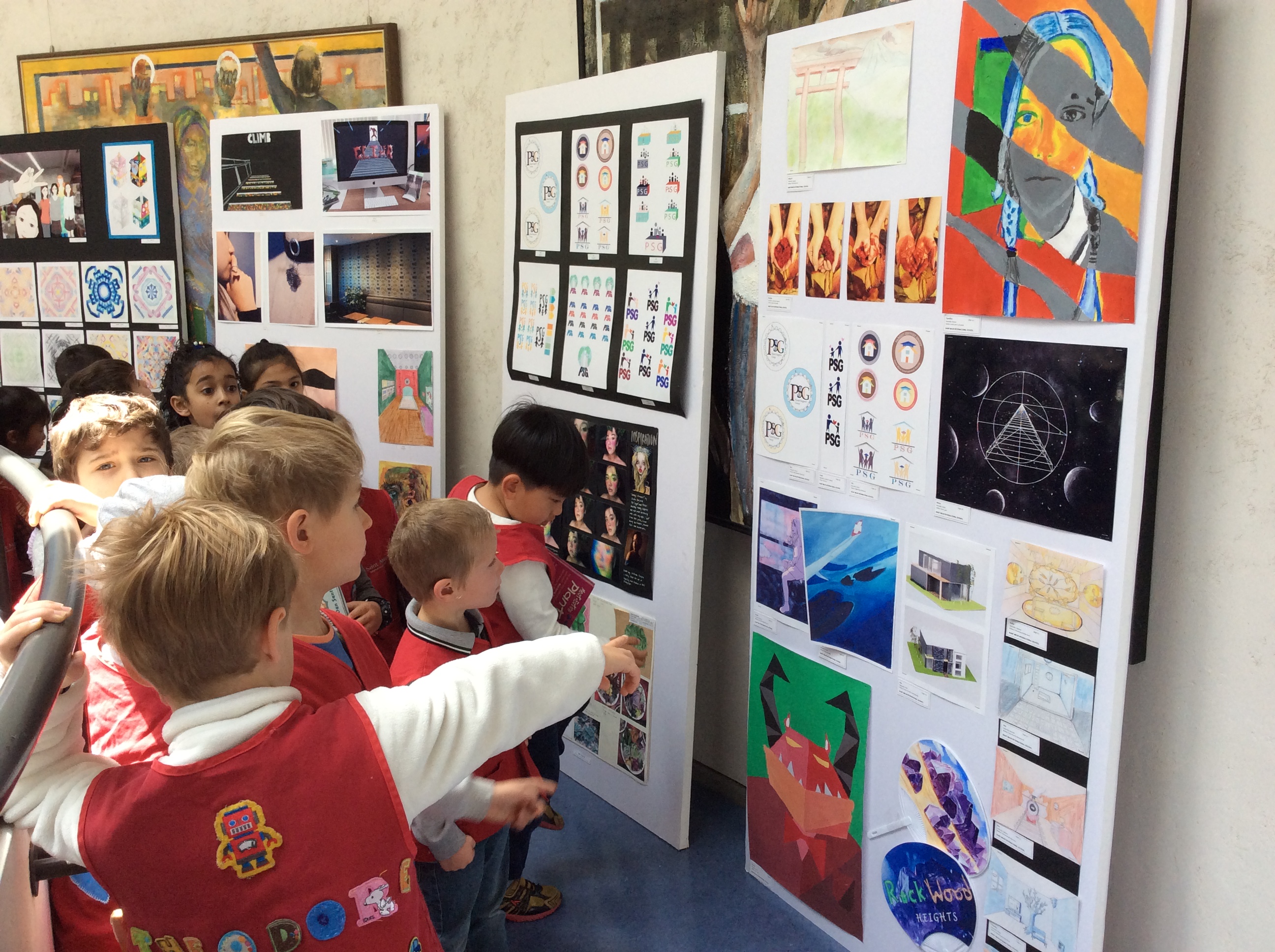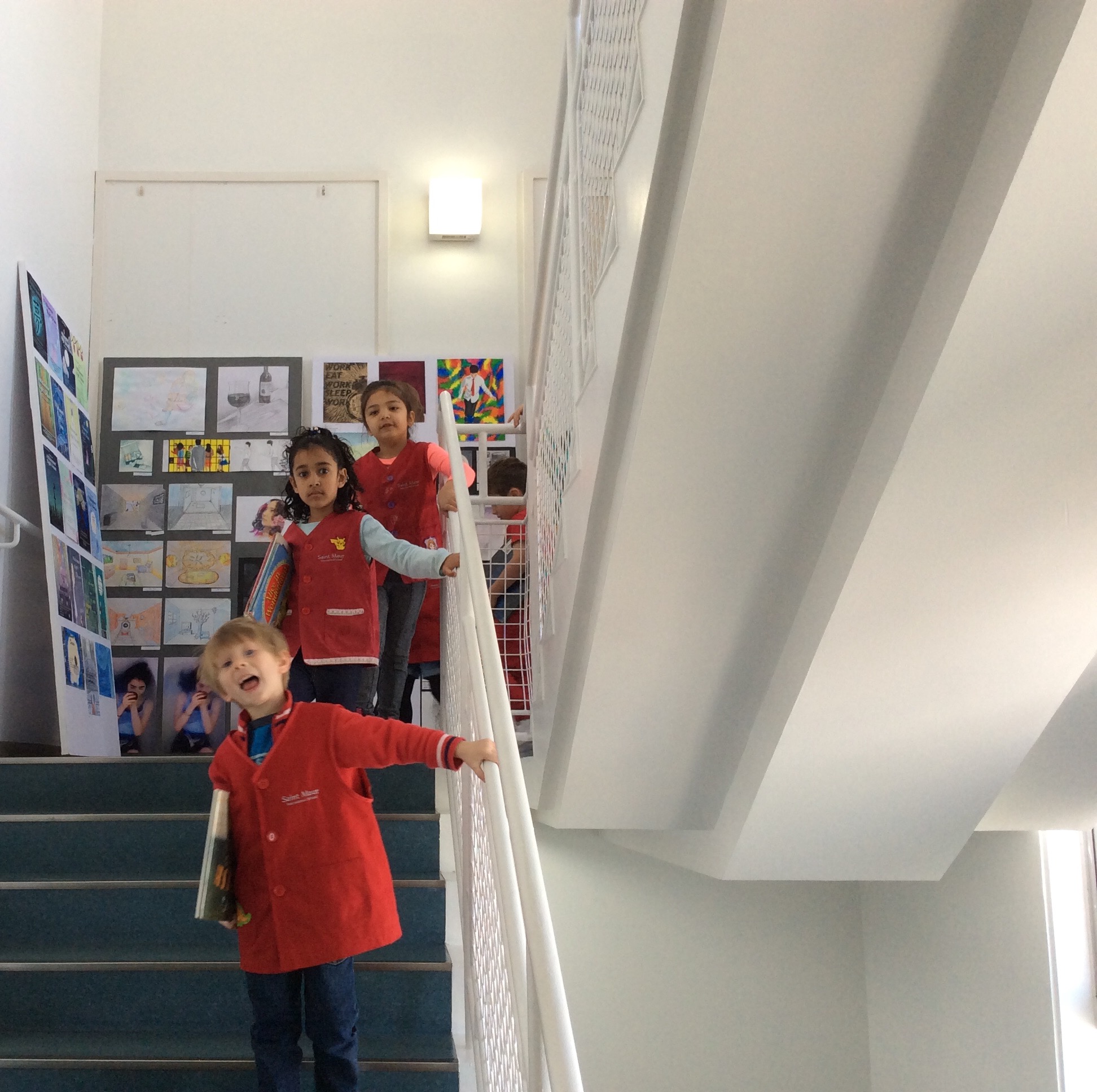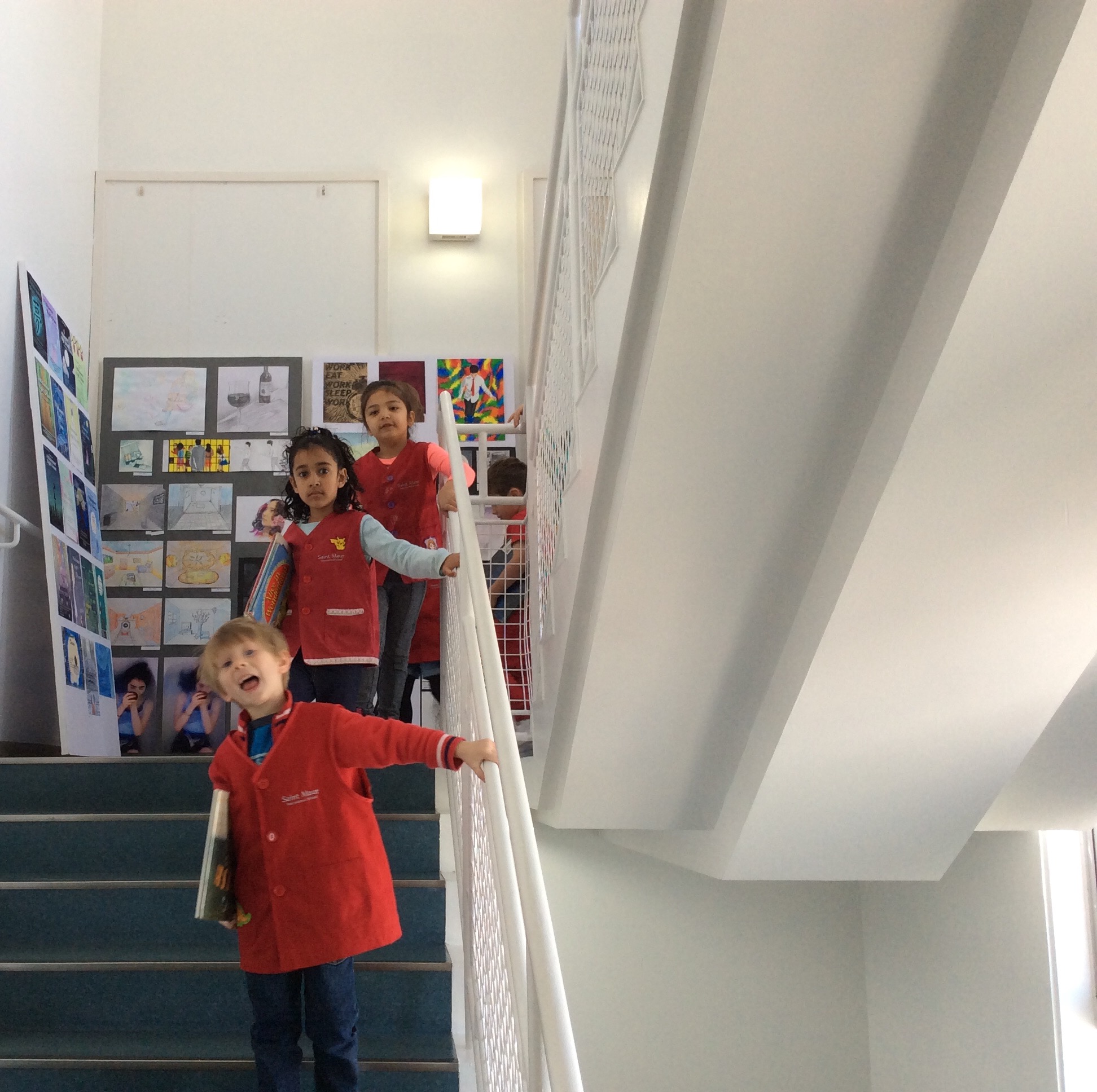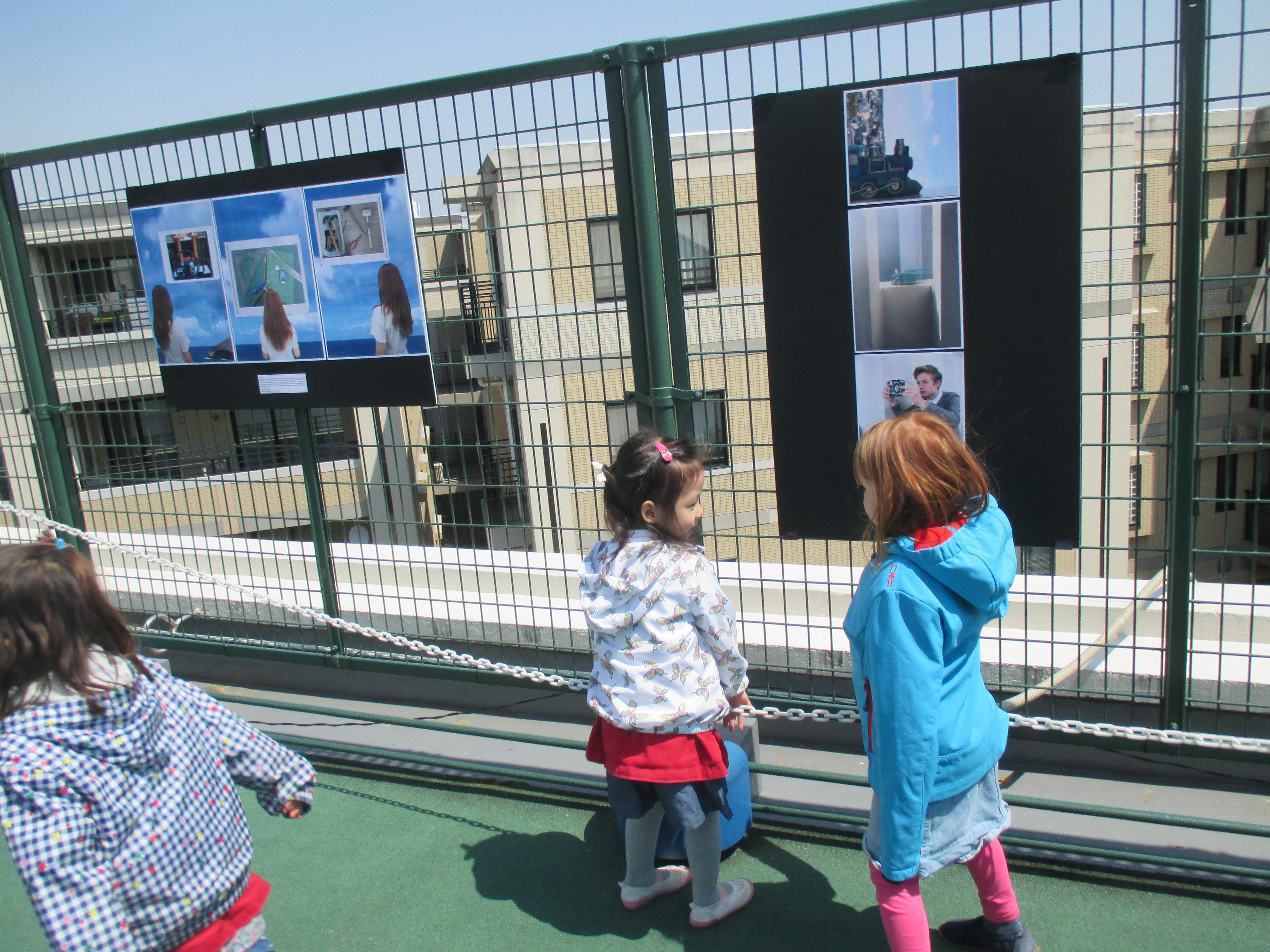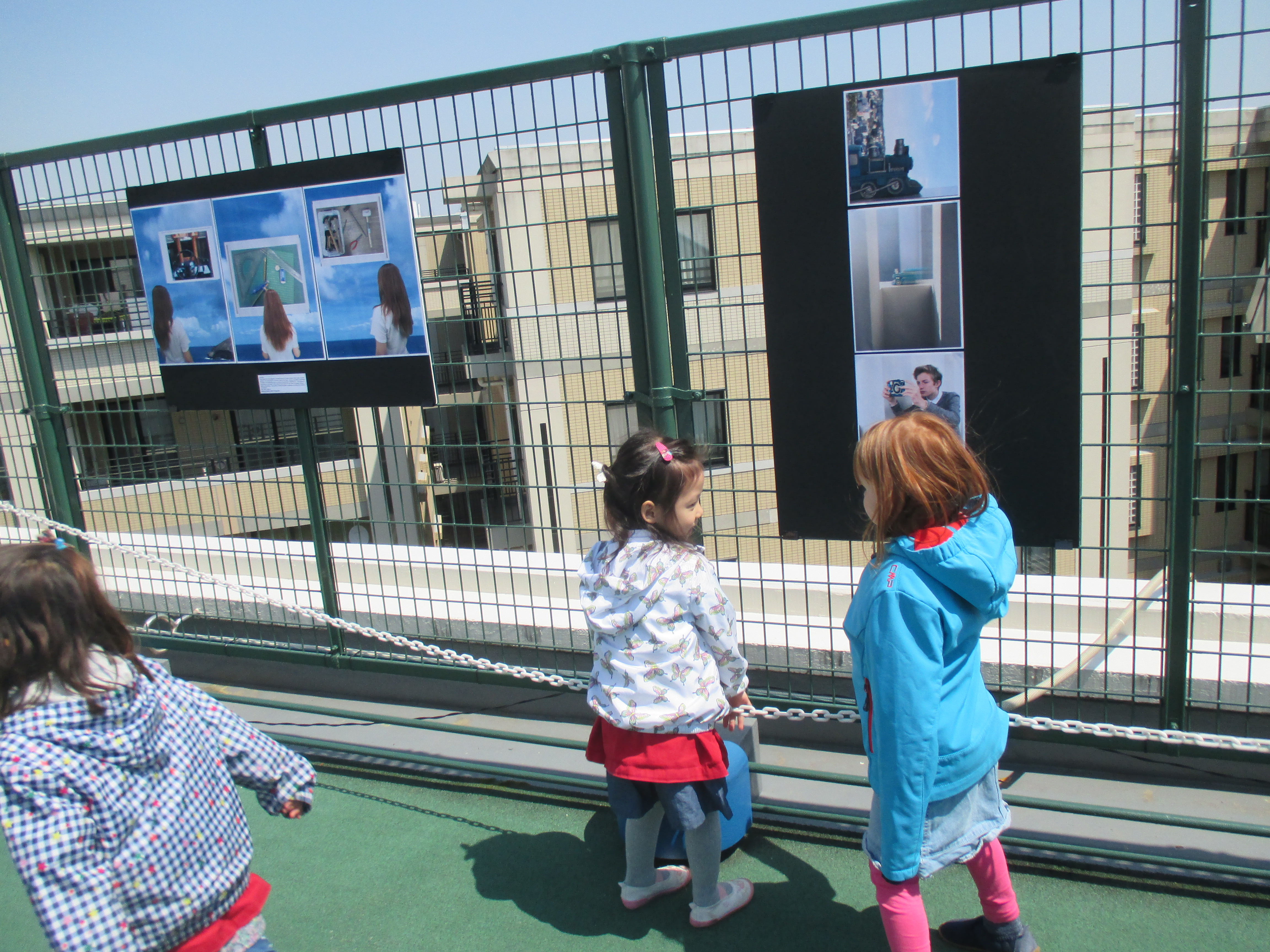 Ballet recital: Some of the Montessori students are involved in ballet as an extra-curricular activity.  In April, Montessori children, along with Elementary students, performed a recital in the Fine Arts Auditorium after-school in front of parents and friends.  They did a fantastic job!
We love reading, and it's more fun when we have reading buddies. " Can I read to you?"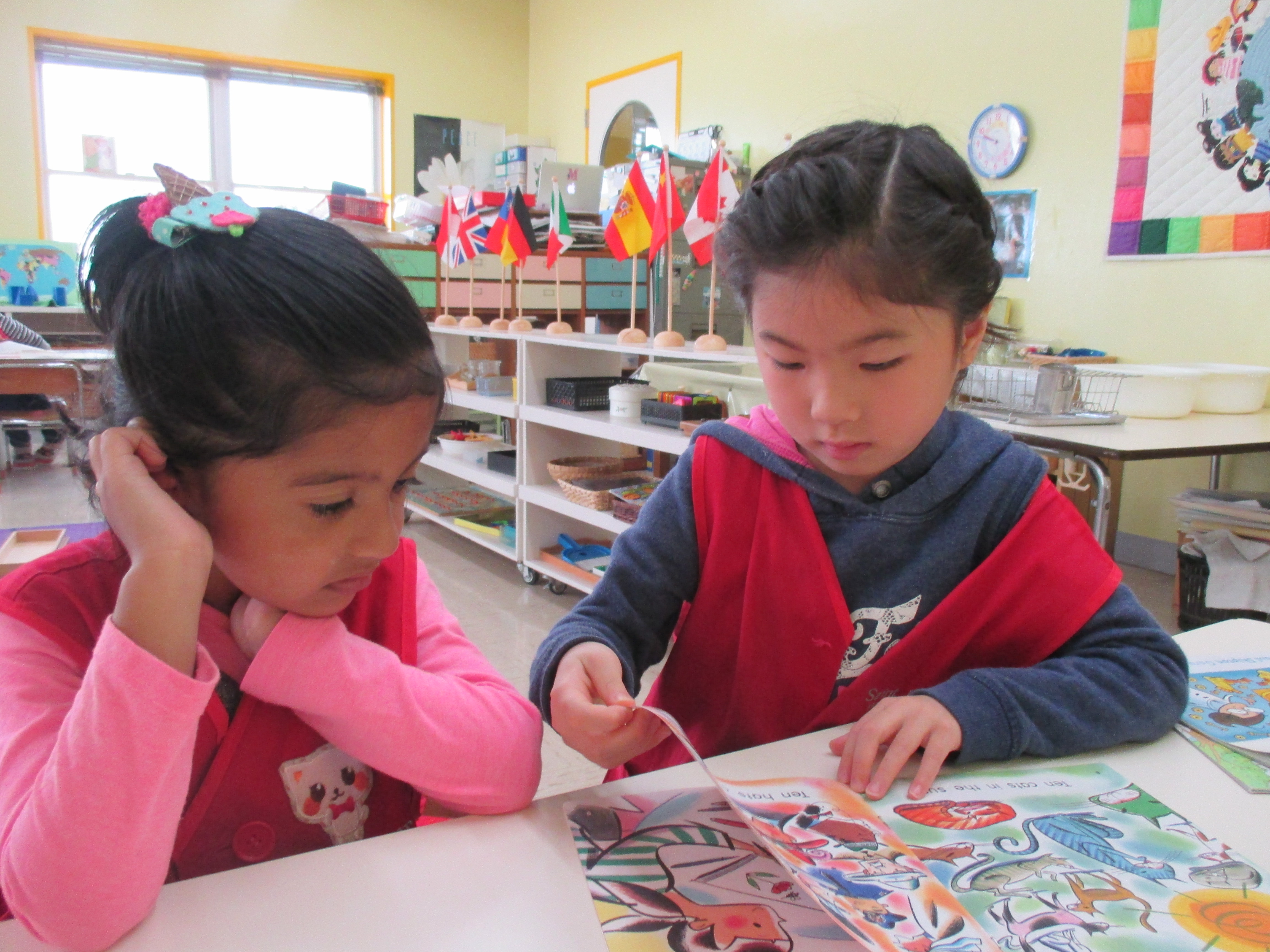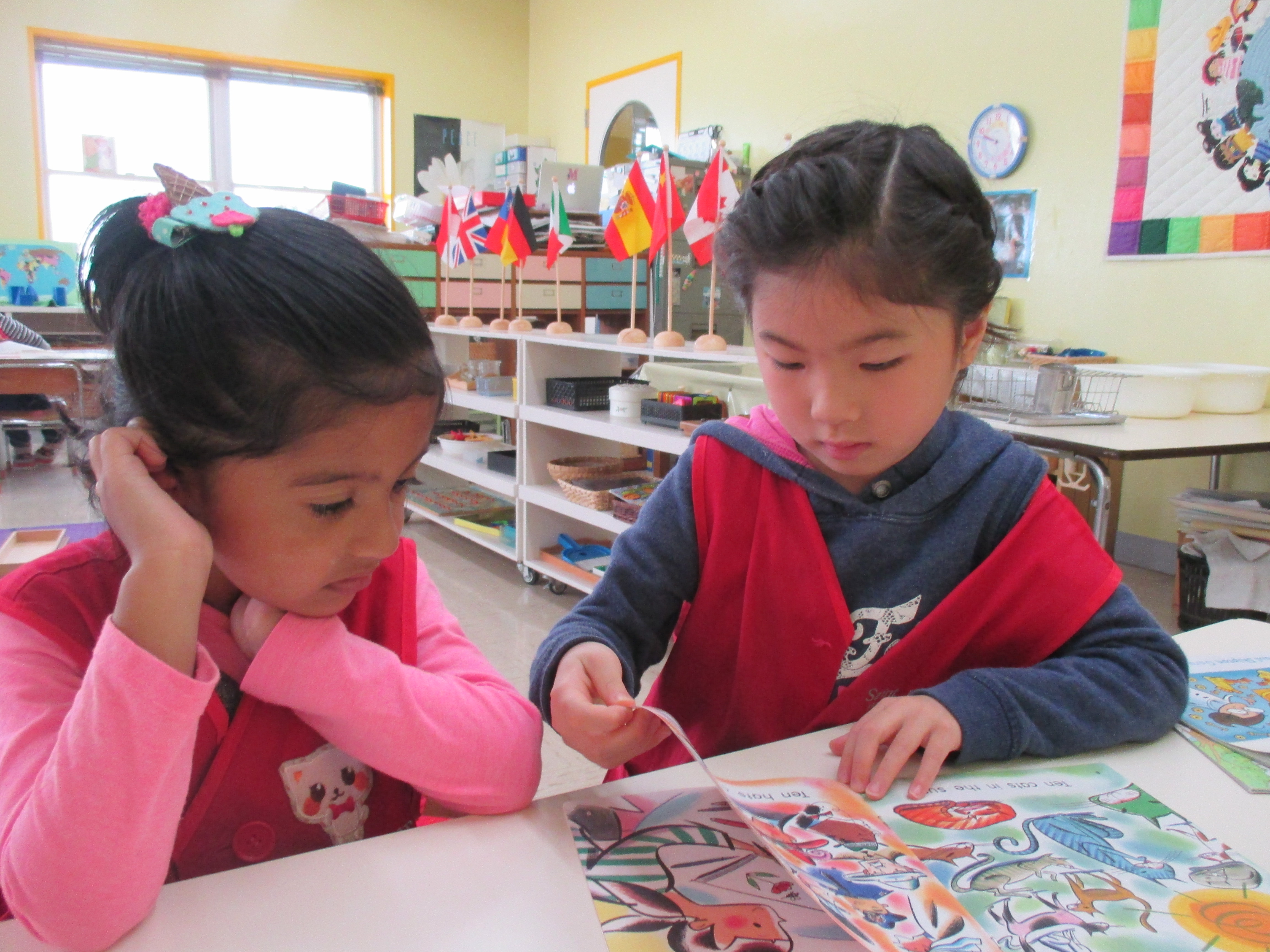 The Fourth graders from Ms. Takeda's and Ms. Culek's classes came to our afternoon Language program (Daily 5 and Language Arts classes) to read to the children in two separate classrooms.  It was a lovely time to celebrate reading.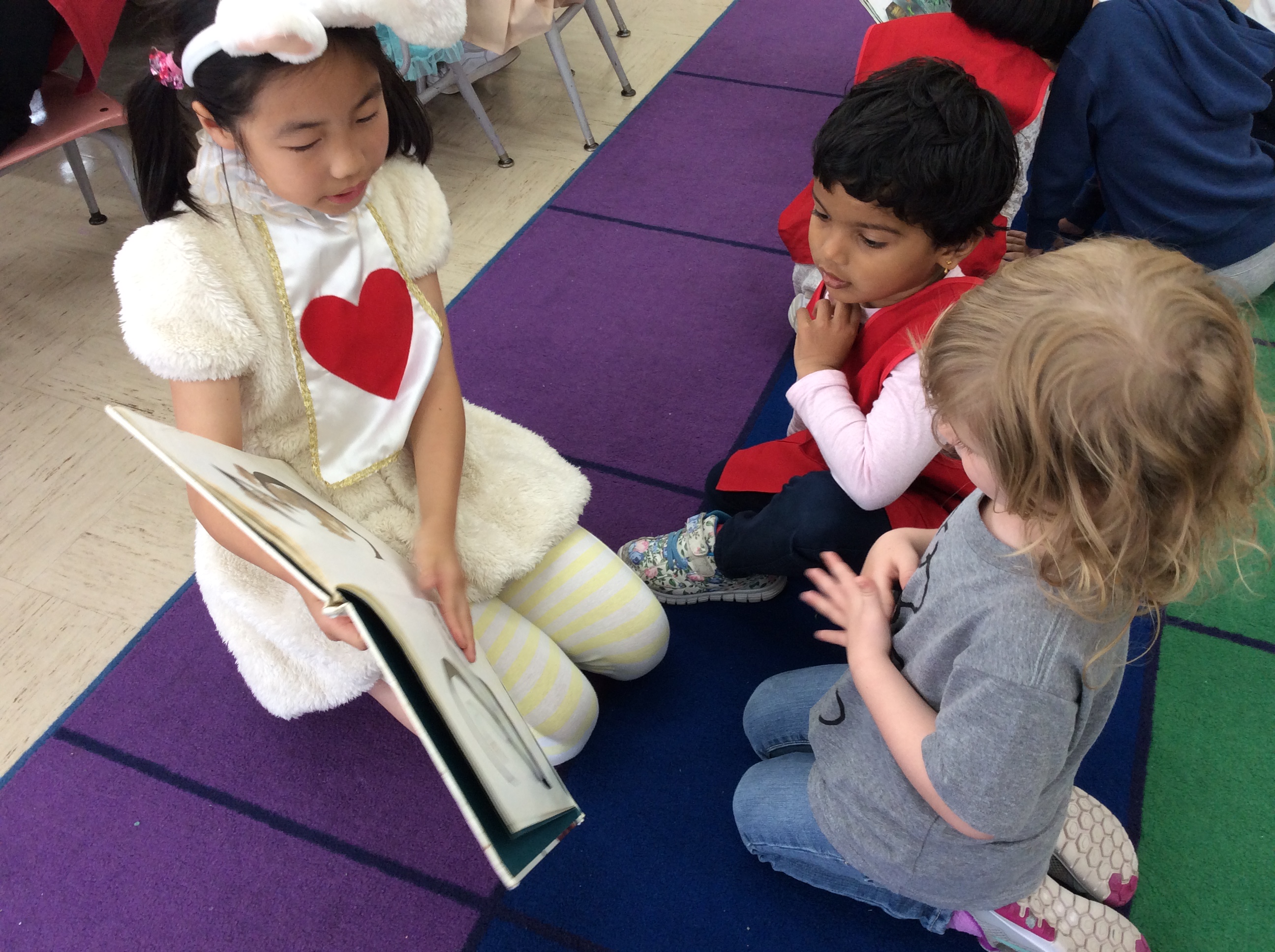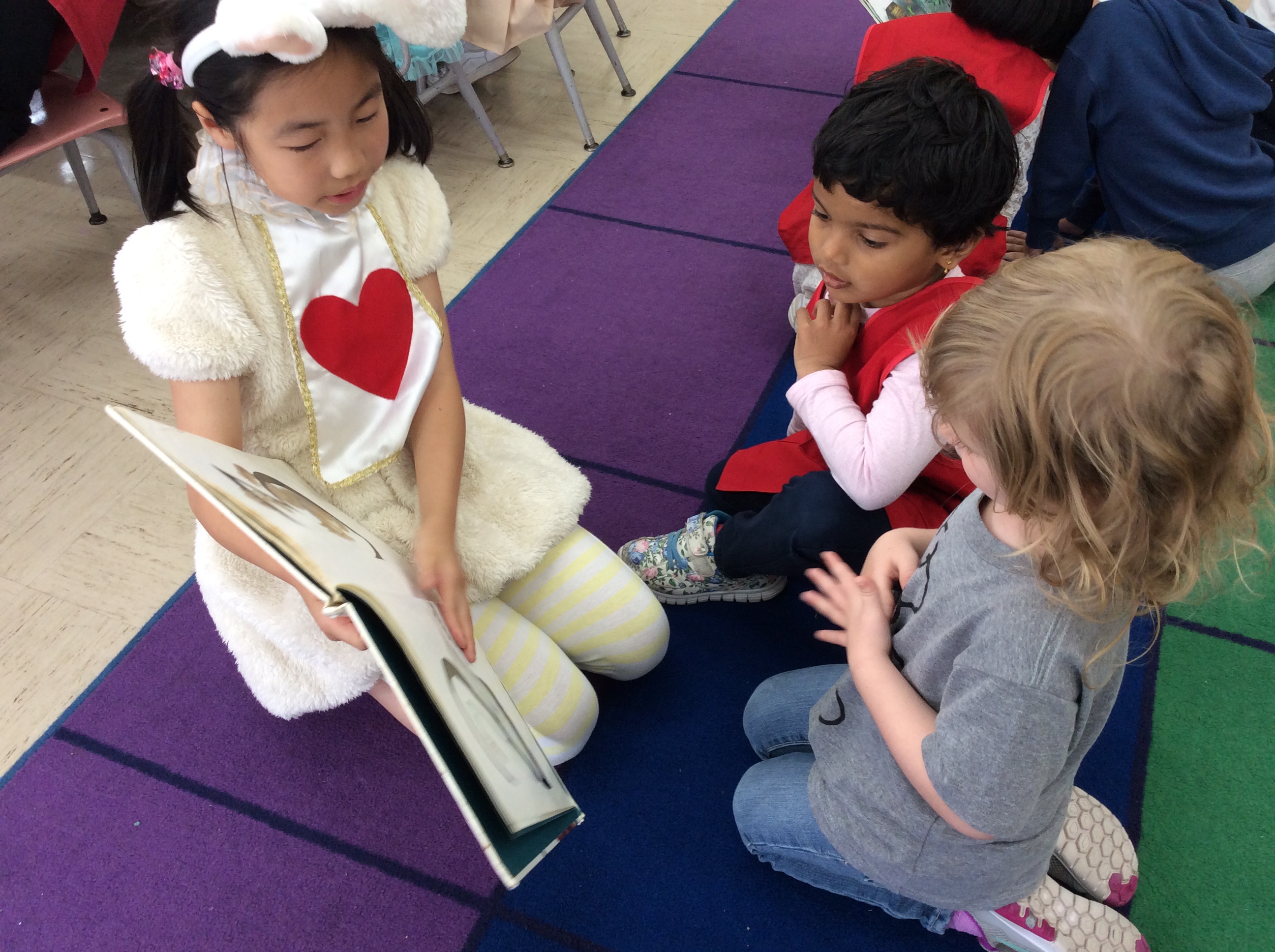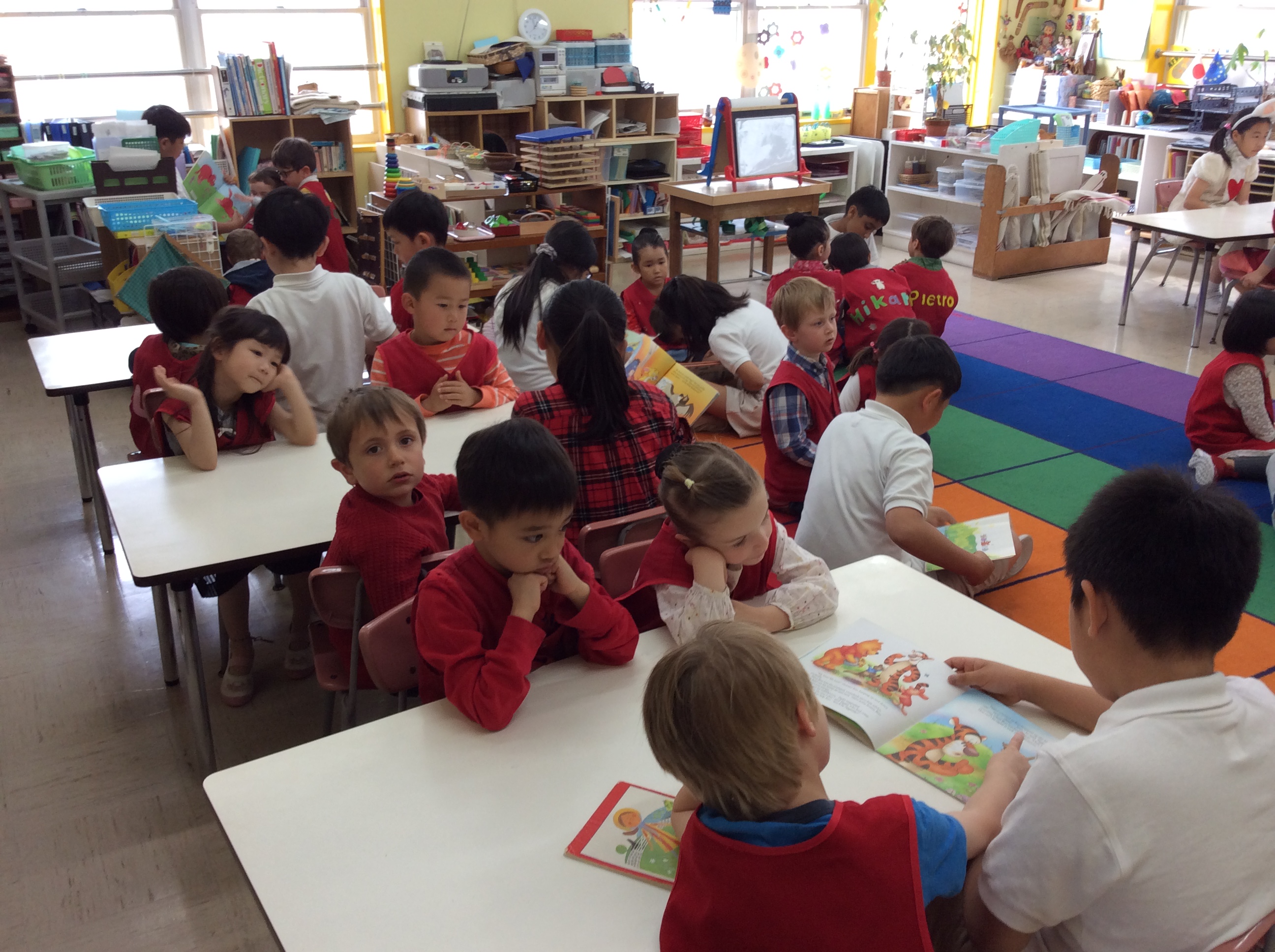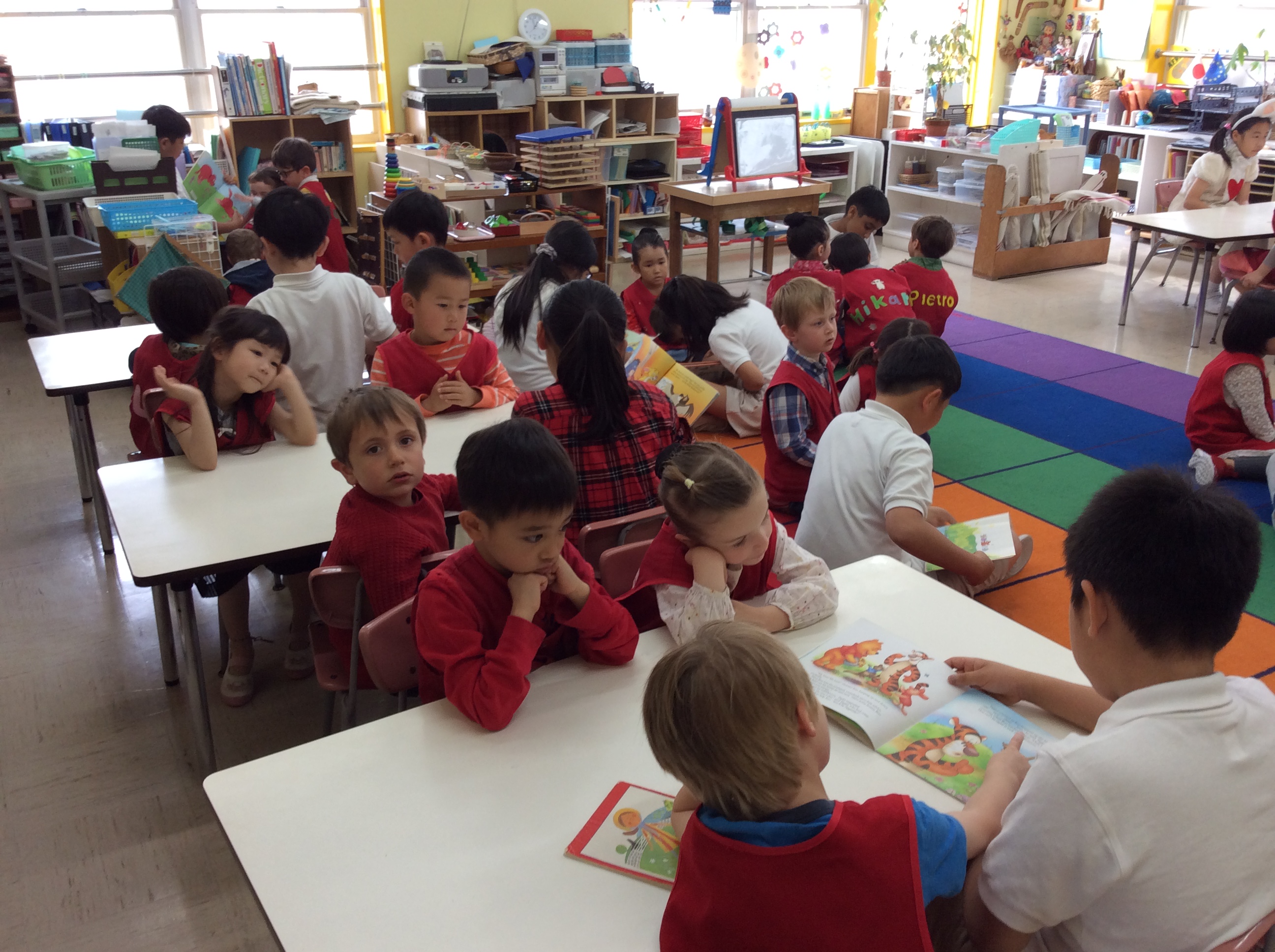 The Montessori concert was held in the auditorium, where we performed dances and singing in different languages in front of our parents and the entire Elementary School. It was fun to be on stage. Our parents were happy to see us sing and dance.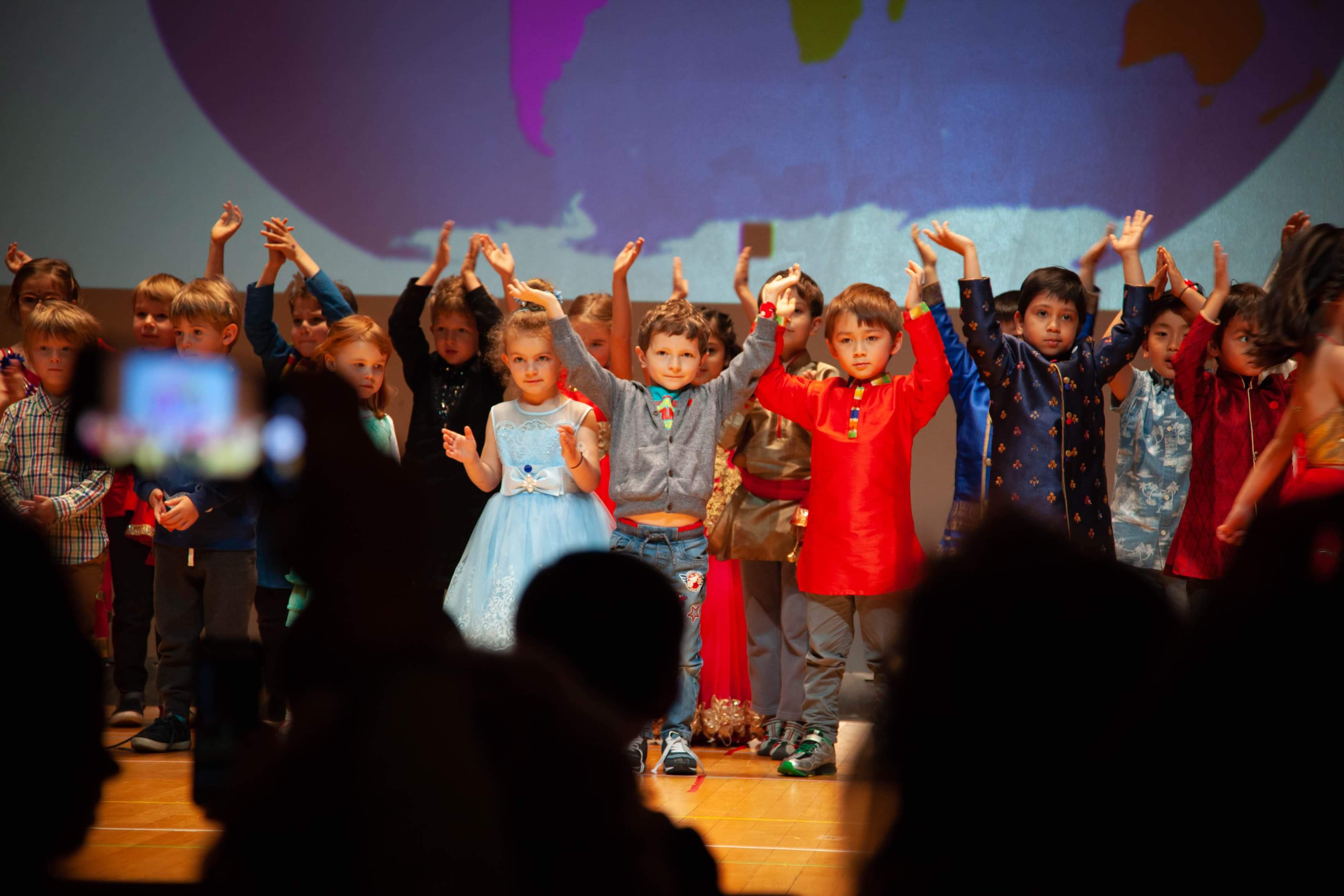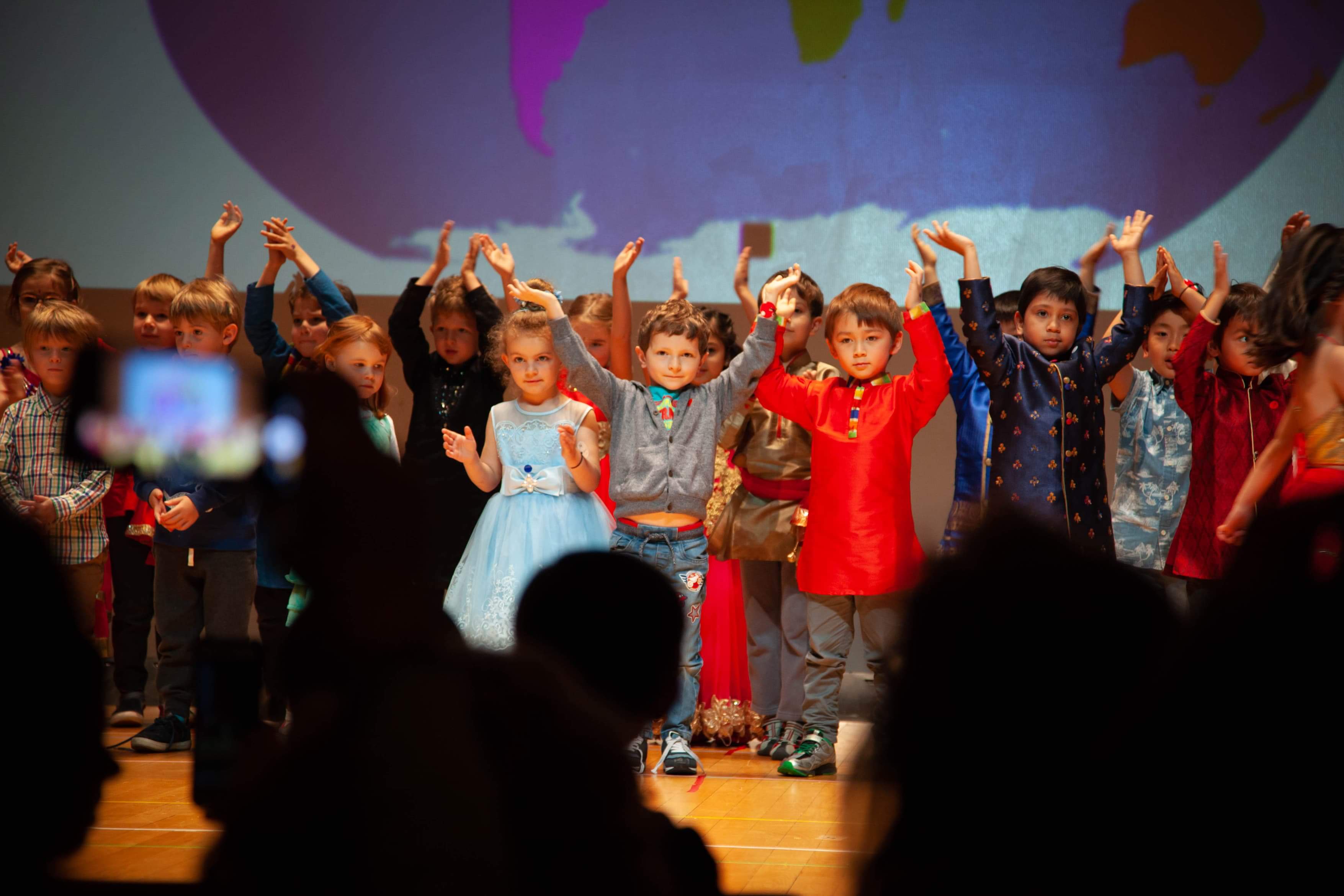 Every April 29th, we hold our big fund-raiser, the International Food Fair.  As our contribution to the Food Fair, the Montessori department organized the two most popular games, Fishing and Lucky Pencil. The pre-first graders volunteered to help in half-hour shifts throughout the day.  The two games combined sold close to 1,100 tickets.  Thank you to all the children who came to support our games. We hope you had fun getting different prizes. It was a very hot day on the main building's rooftop.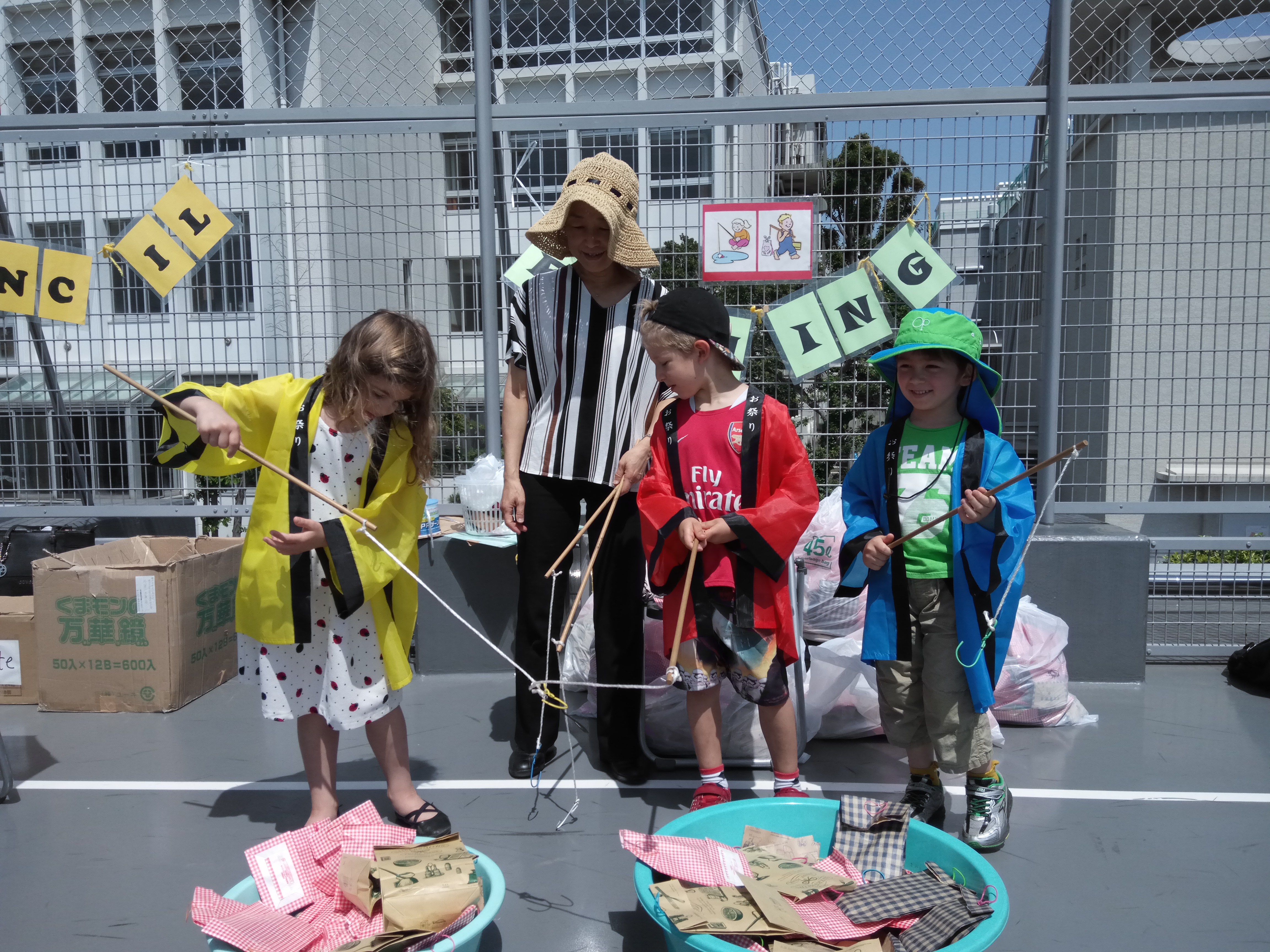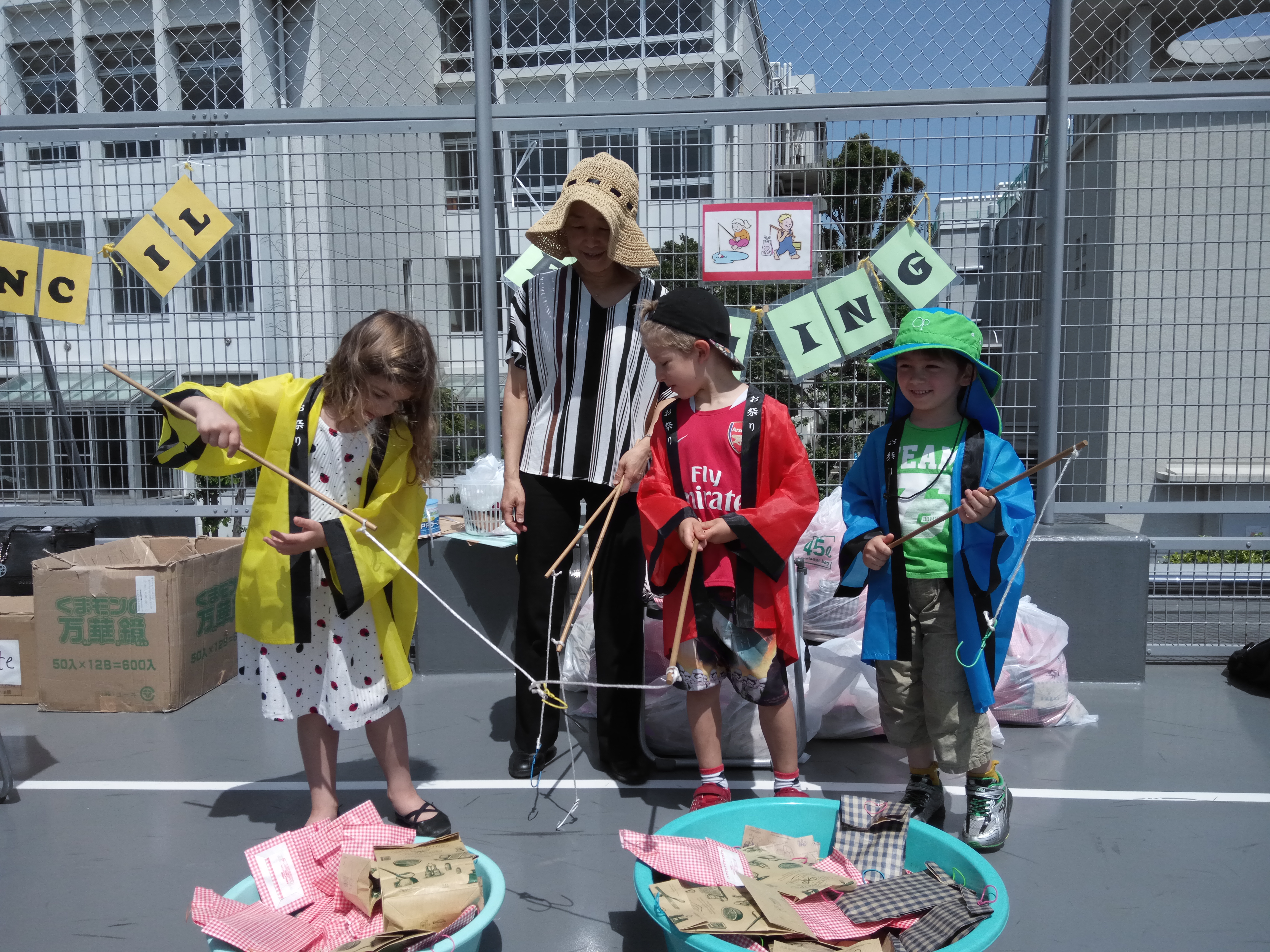 A nice surprise: My old Montessori students (now 29 going on 30) came to visit the classroom at the end of Food Fair day.  Illi, who was in my class, came with her son who is two years old.  Kay was in Ms. Sallie's class.  They graduated Montessori in 1994, and both went on to High School at Saint Maur. They remain close friends.  How nice it is to have life-long friends from Saint Maur.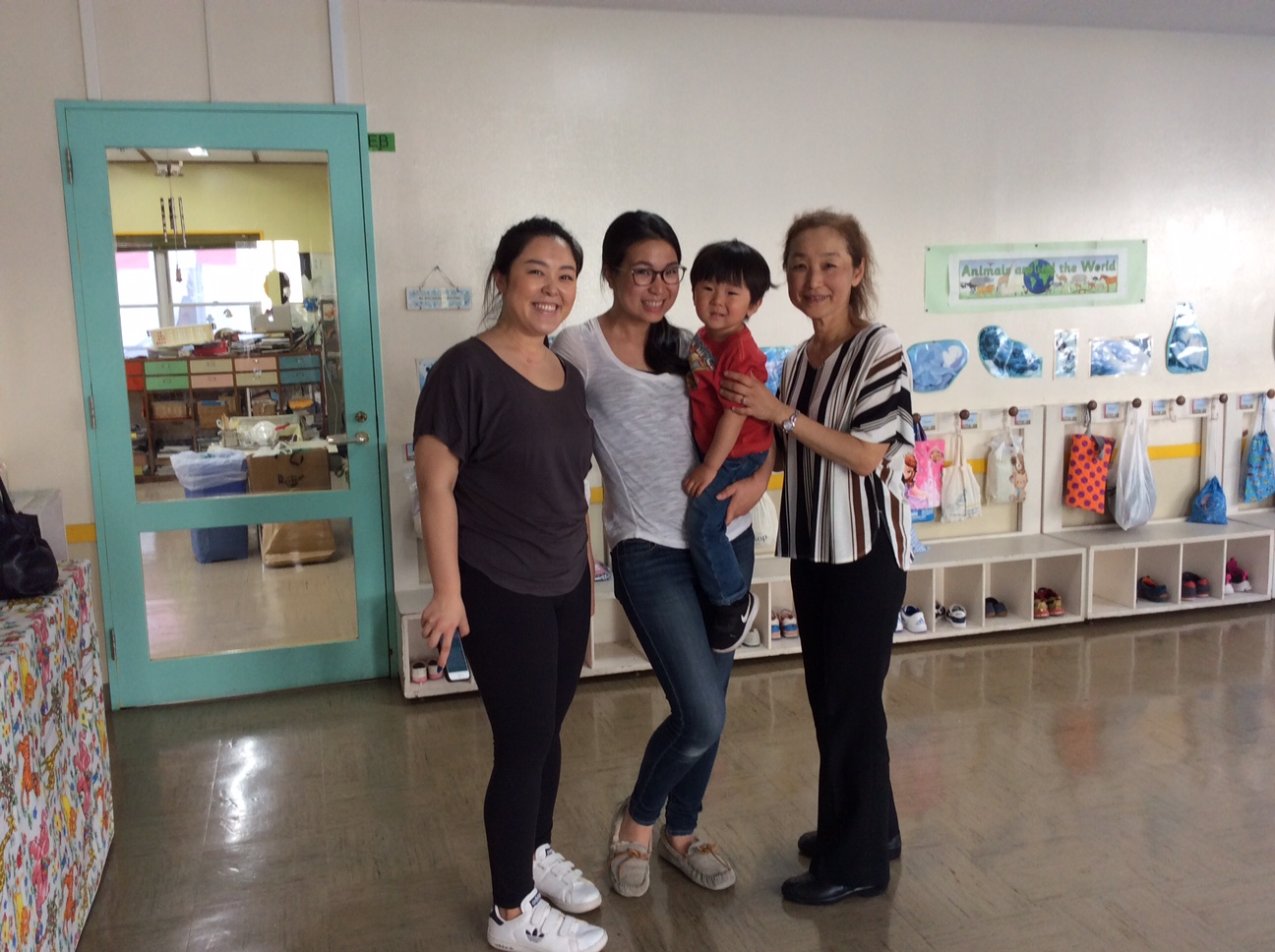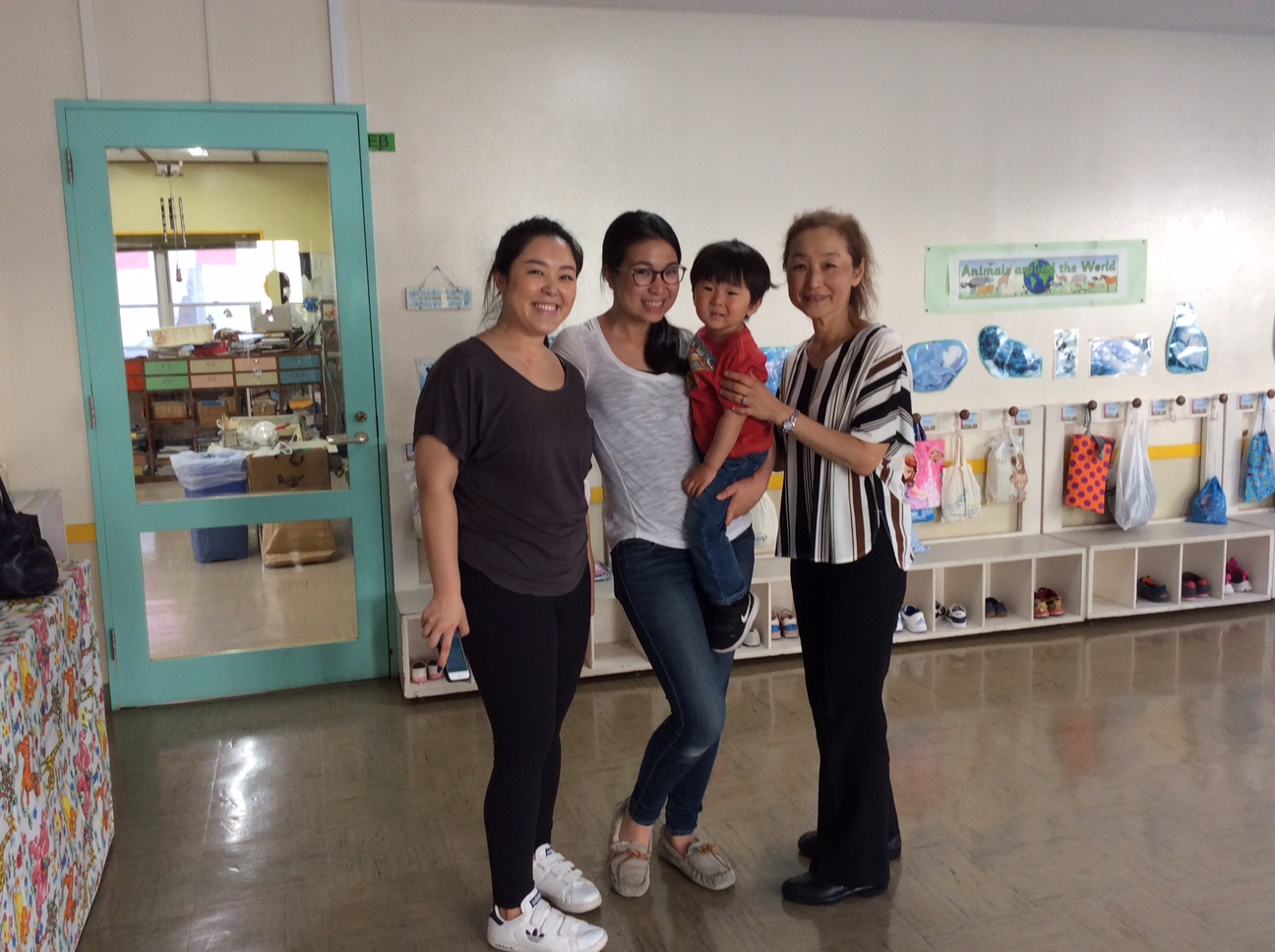 …so it's almost the end of the year.  Just six more weeks of school left. We still have Kazenoko theater group coming for a performance, Sports Day in the temporary gymnasium, Family picnic at Negishi park, and more.  How exciting!