Our class, in fact all three Montessori classes, received a surprise gift of a Lego box.   It's too early from Santa Claus, isn't it?   So guess from whom?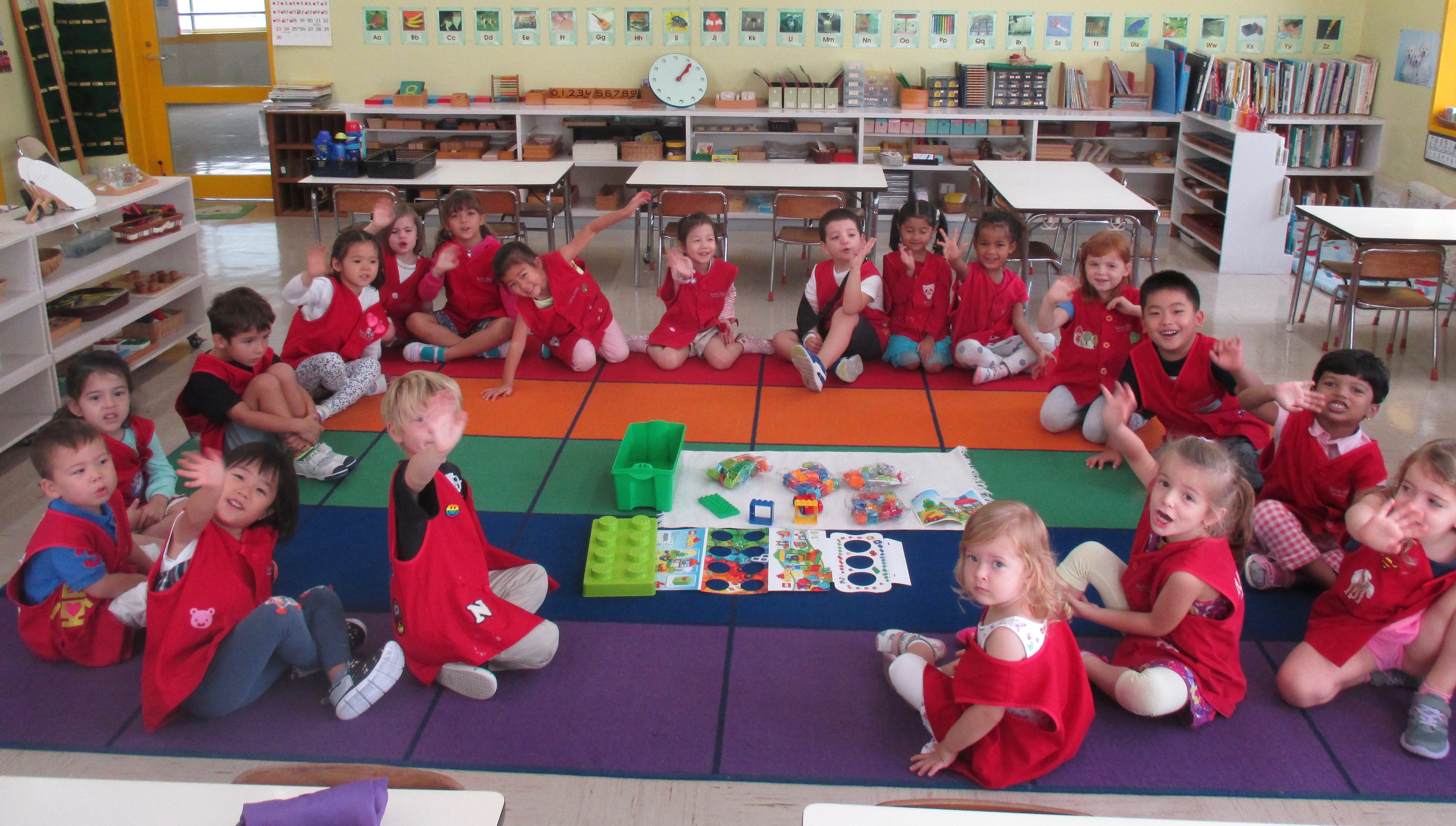 It was from the Elementary School Student Council, who had asked the PSG (Parent Support Group) for Lego boxes for all the Montessori and Elementary classes.  The PSG generously granted their wish, and… the Student Council members were at our door to make the delivery.  Thanks to the PSG and the Student Council, the children are seen busy expanding their imaginations during lunch recess.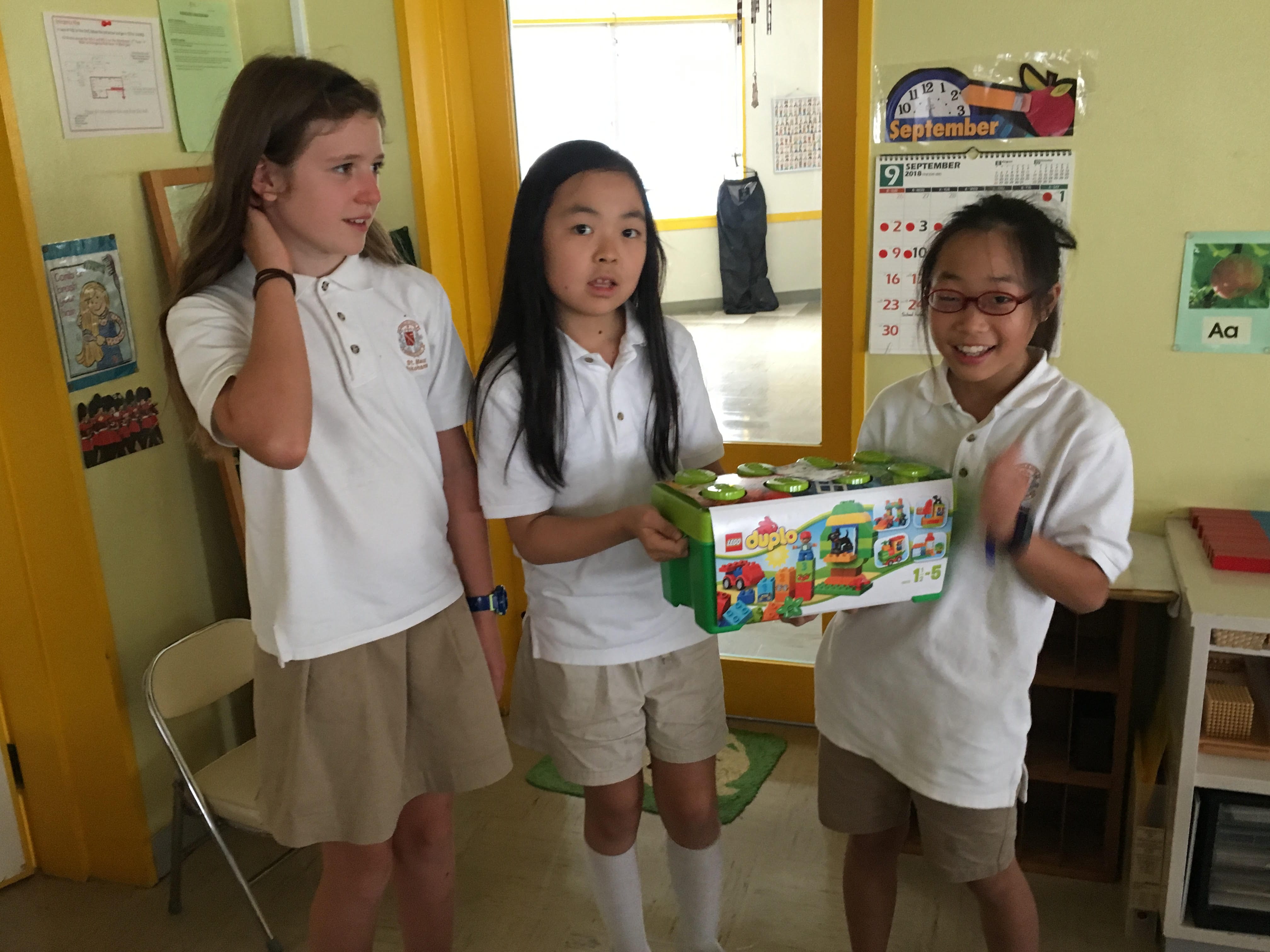 Observing the patterns of the seashells with a magnifying glass. Hmmm.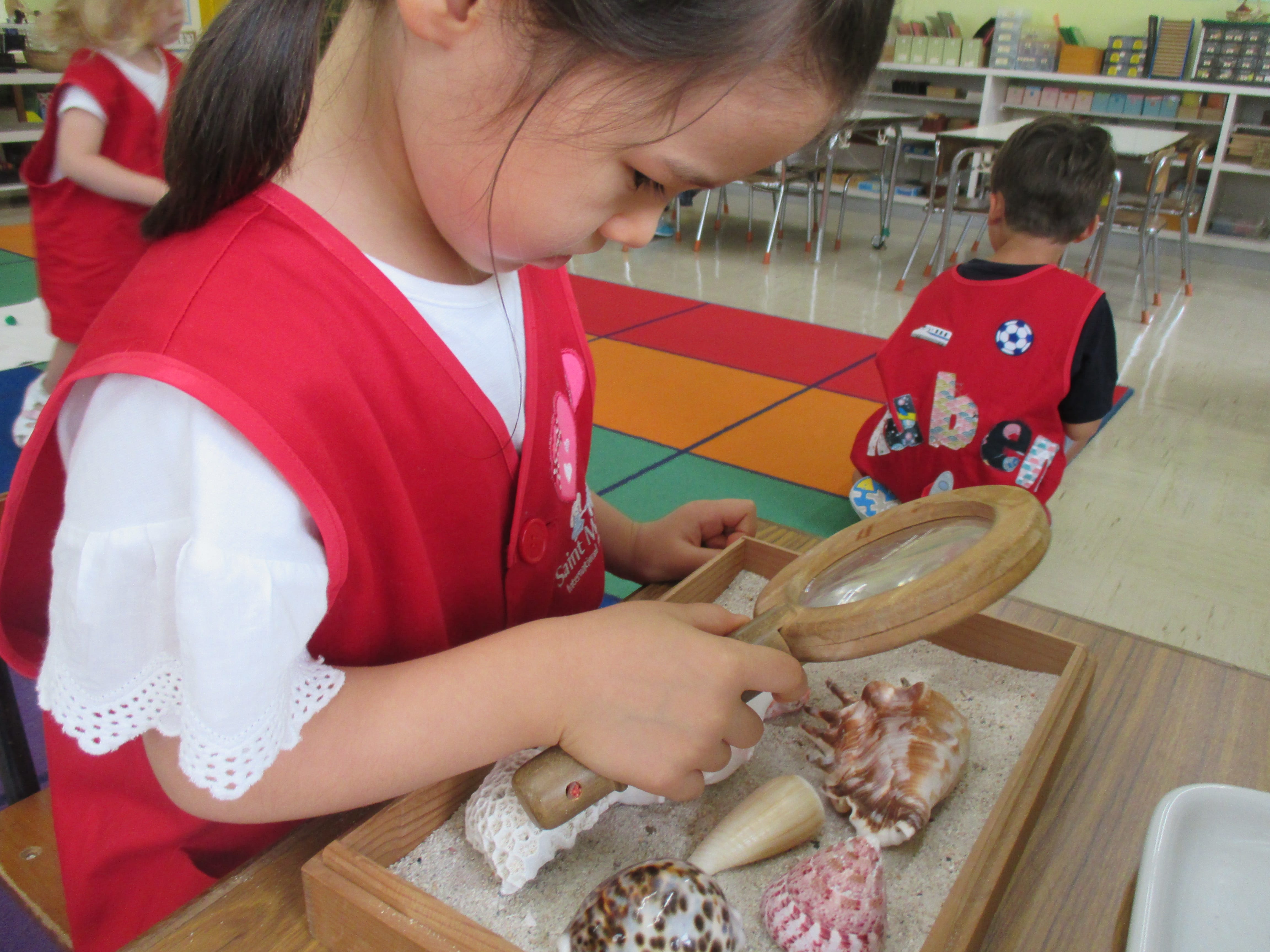 Matching the lids to their containers.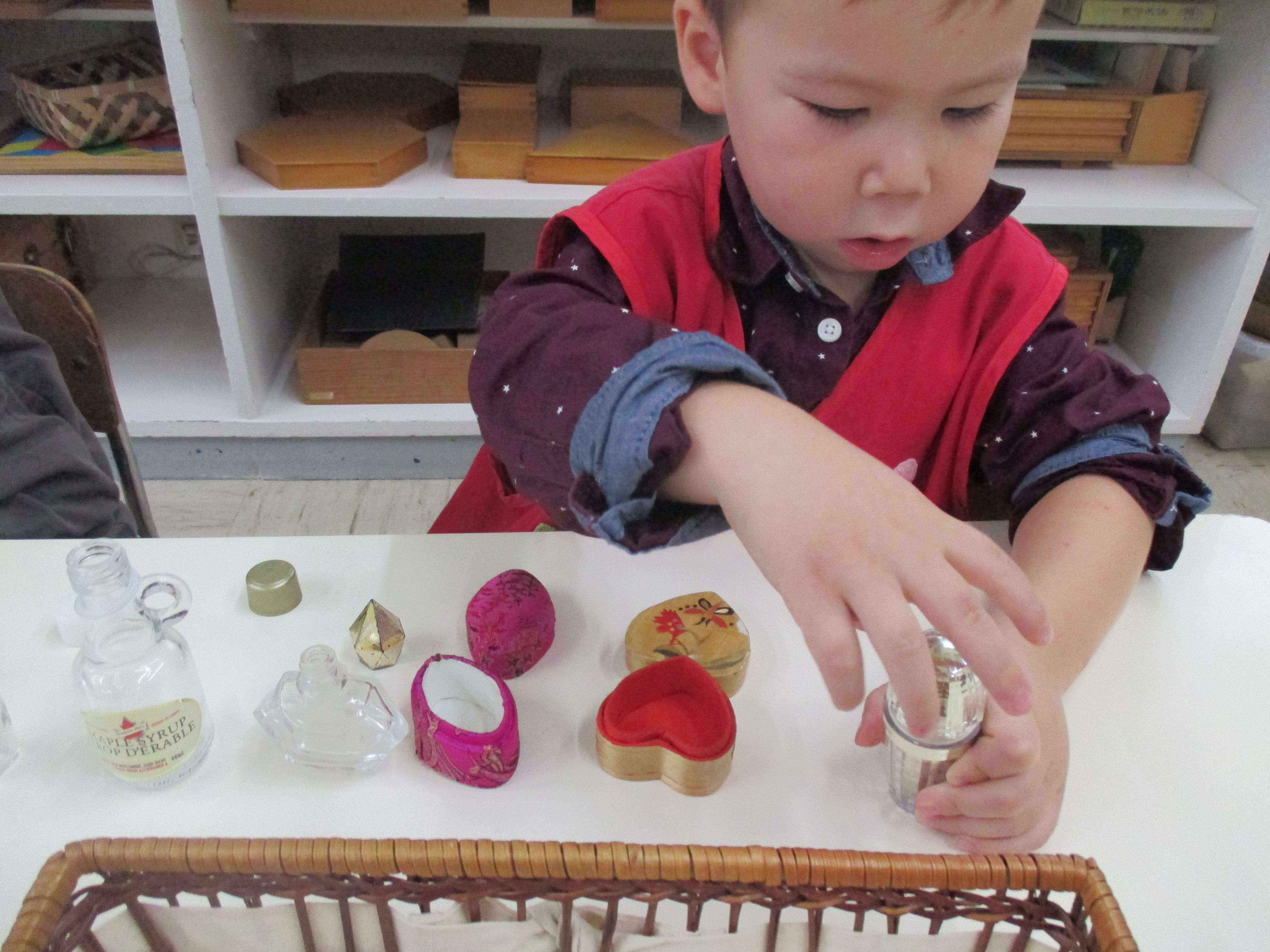 Constructing a colored map of Japan, as well as learning the names of the geographical regions, including Kanto where we live.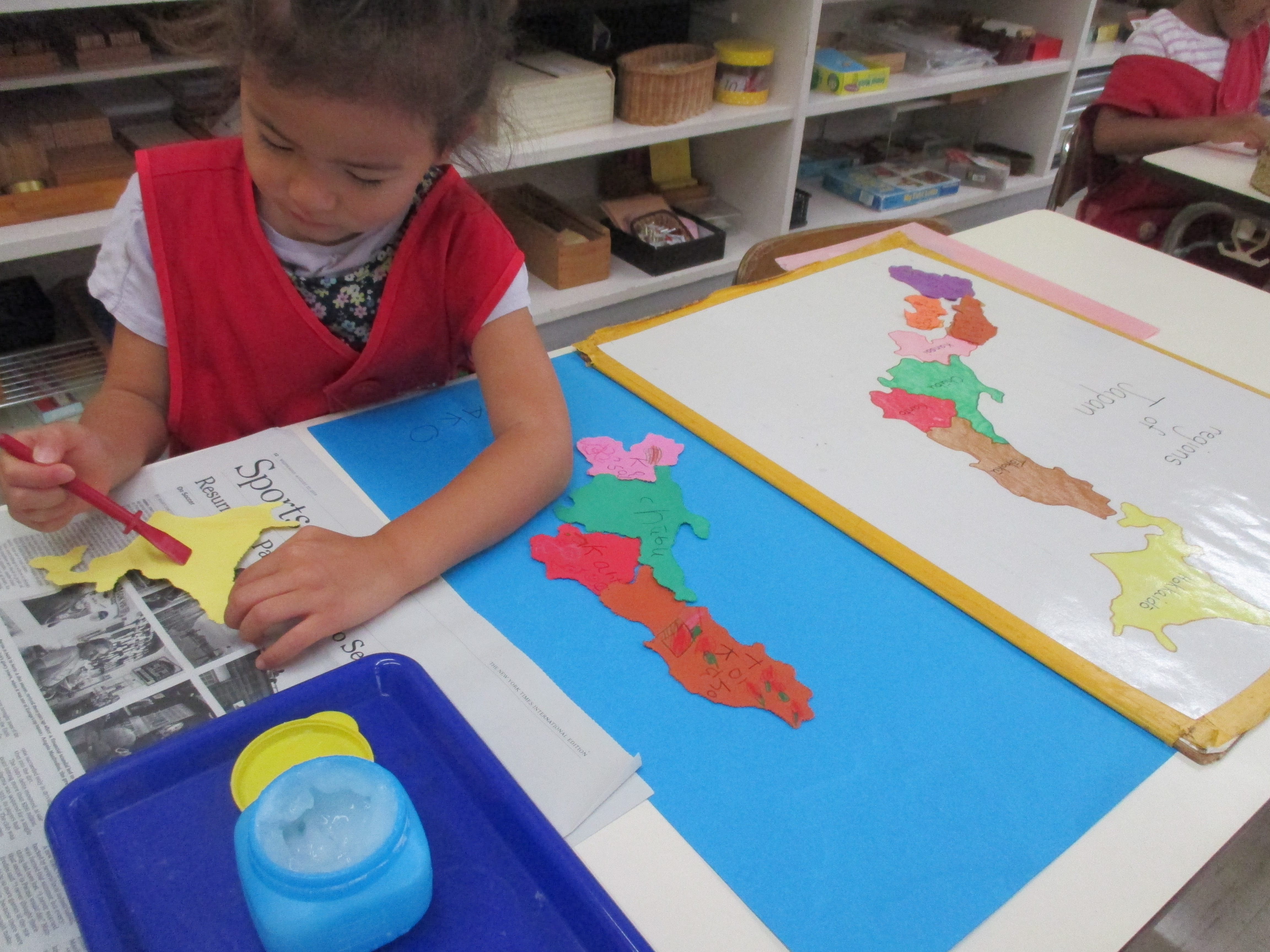 Knobbed Cylinder blocks: matching the cylinders to the right sockets of varying depths and widths.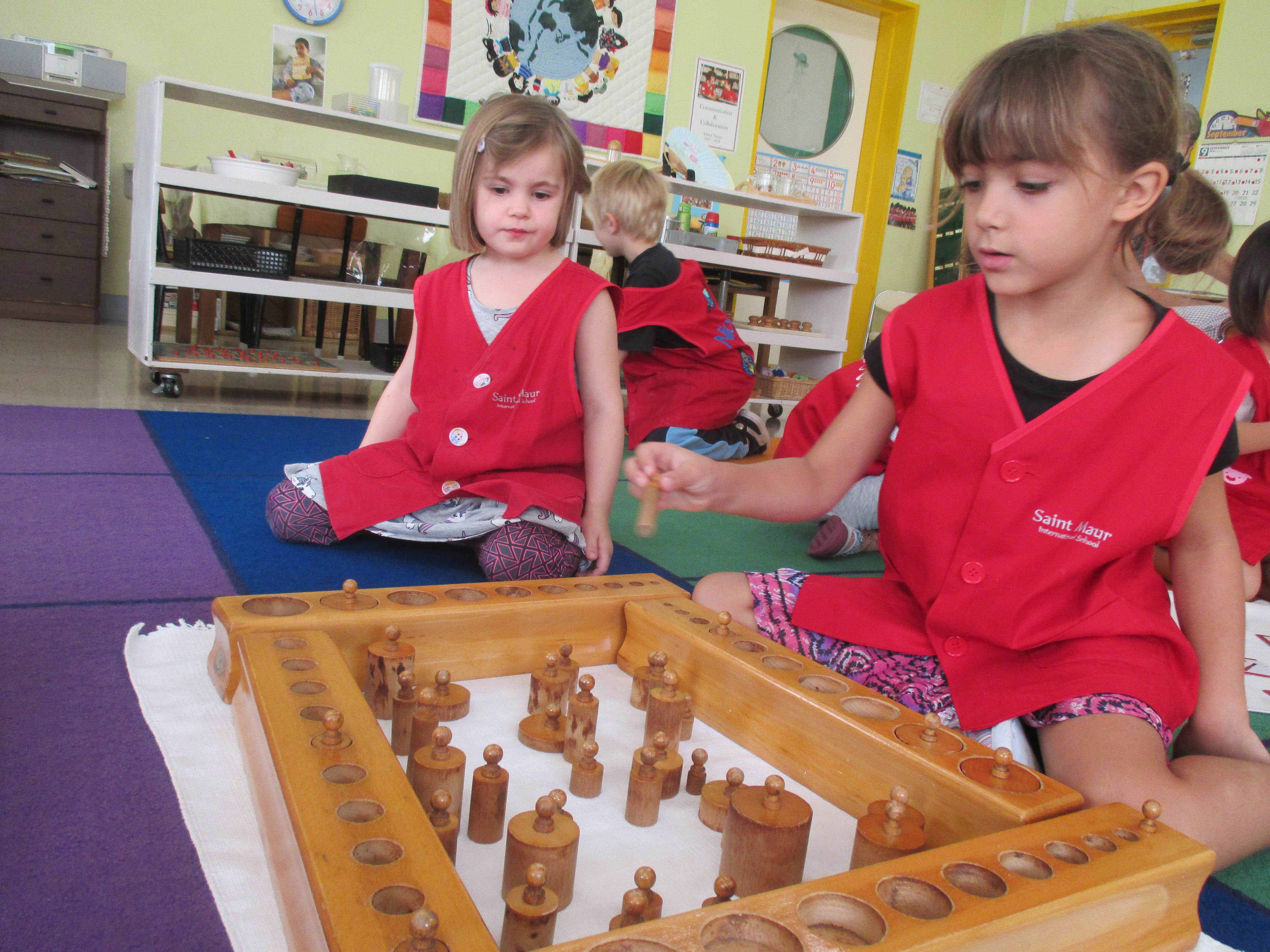 Knobless cylinders: building a 10-cylinder tower with cylinders of the same height but narrowing widths, stacked in the correct balancing order.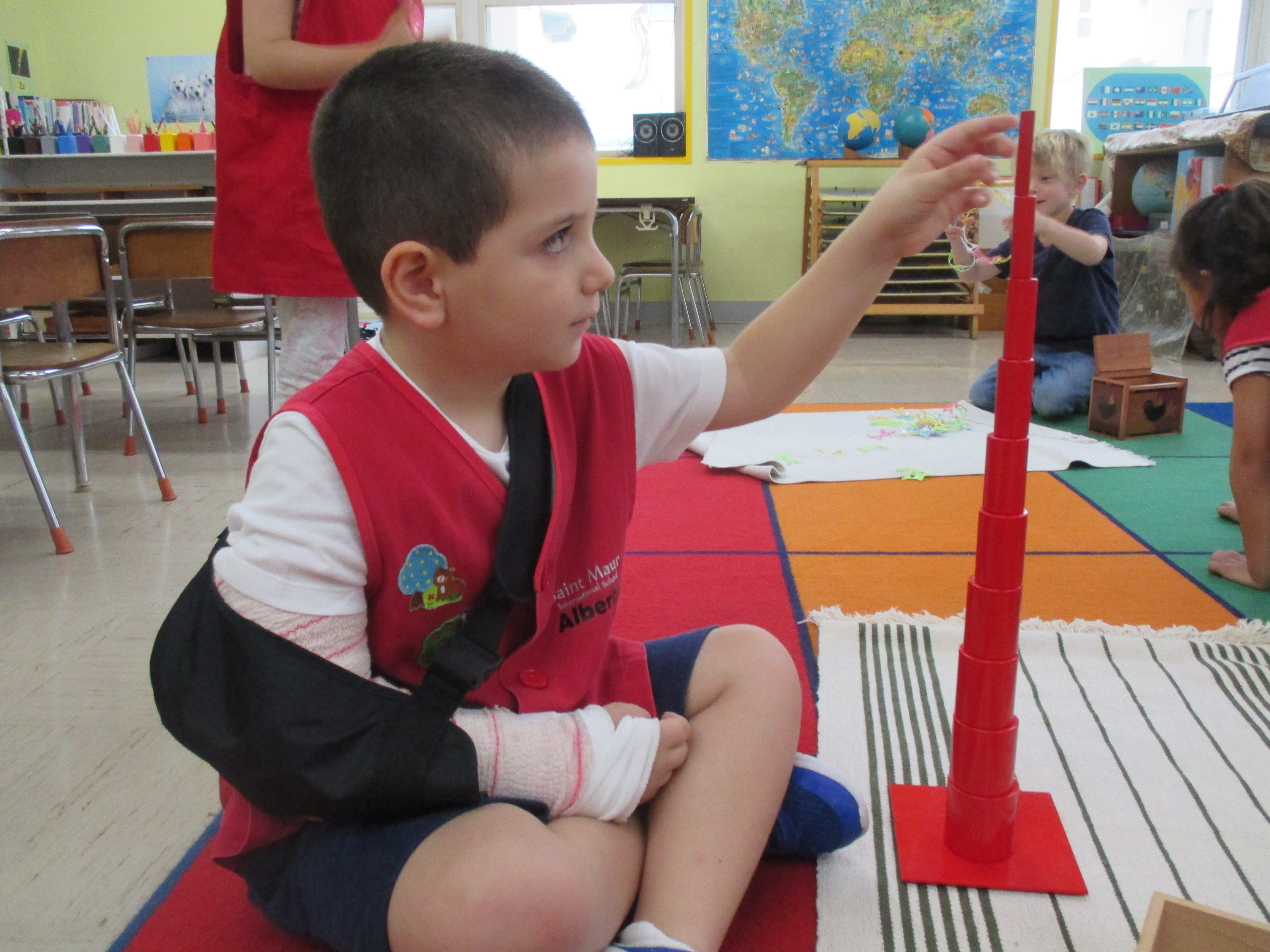 Working in pairs: matching the colors.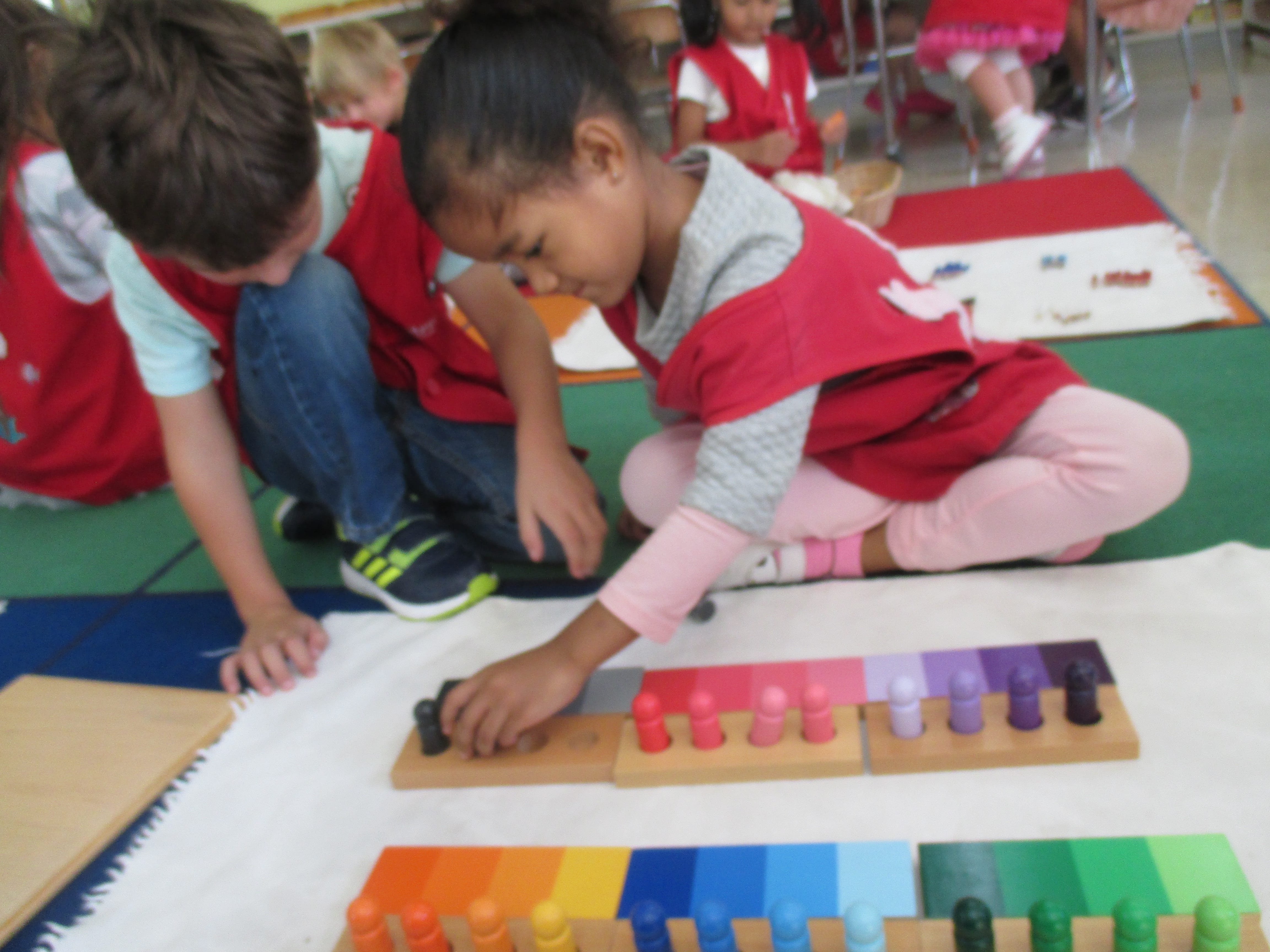 Sorting pencils of different colors, into groups of the same color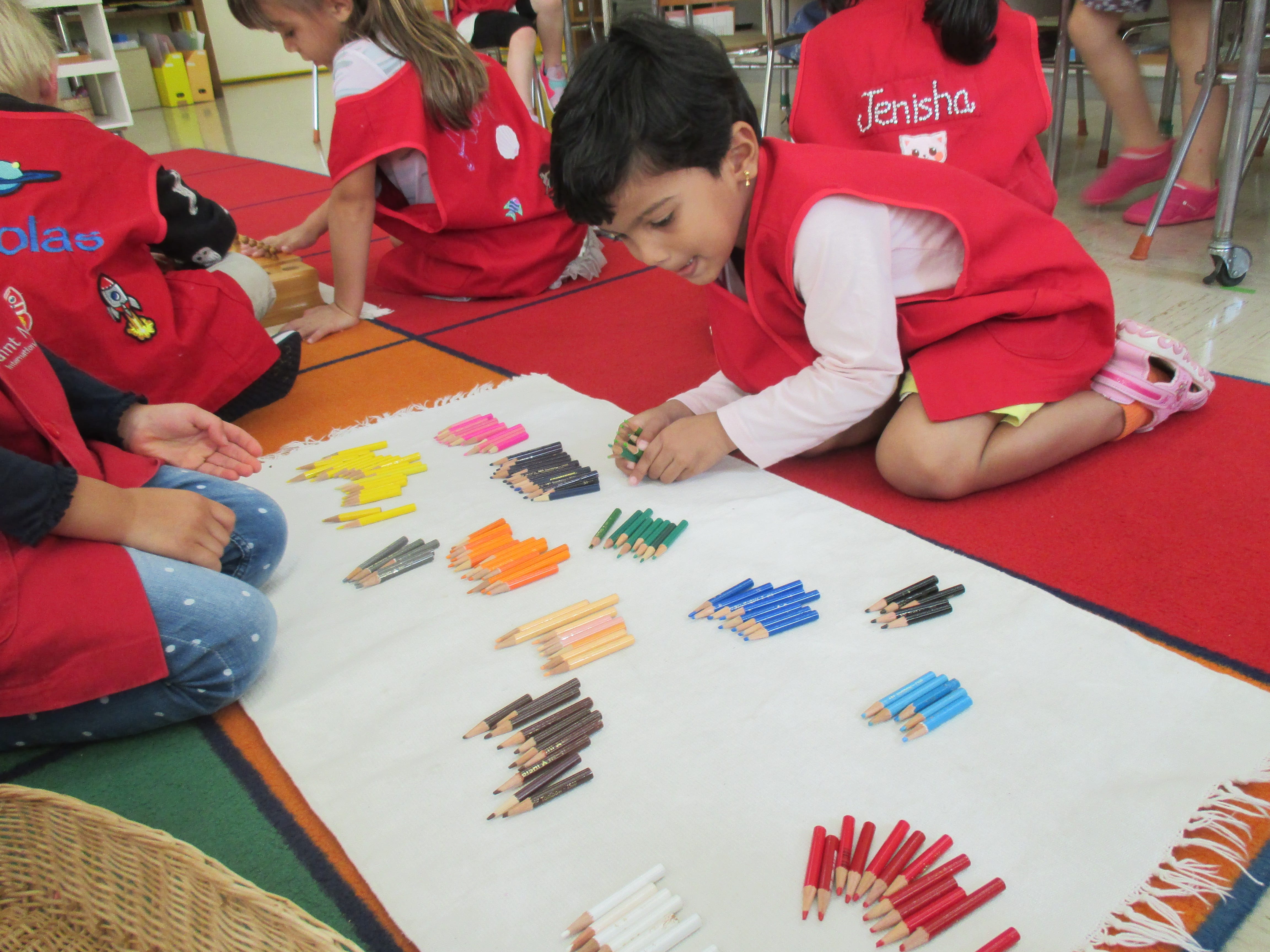 Show and Tell time: sharing time.  What are you showing us today?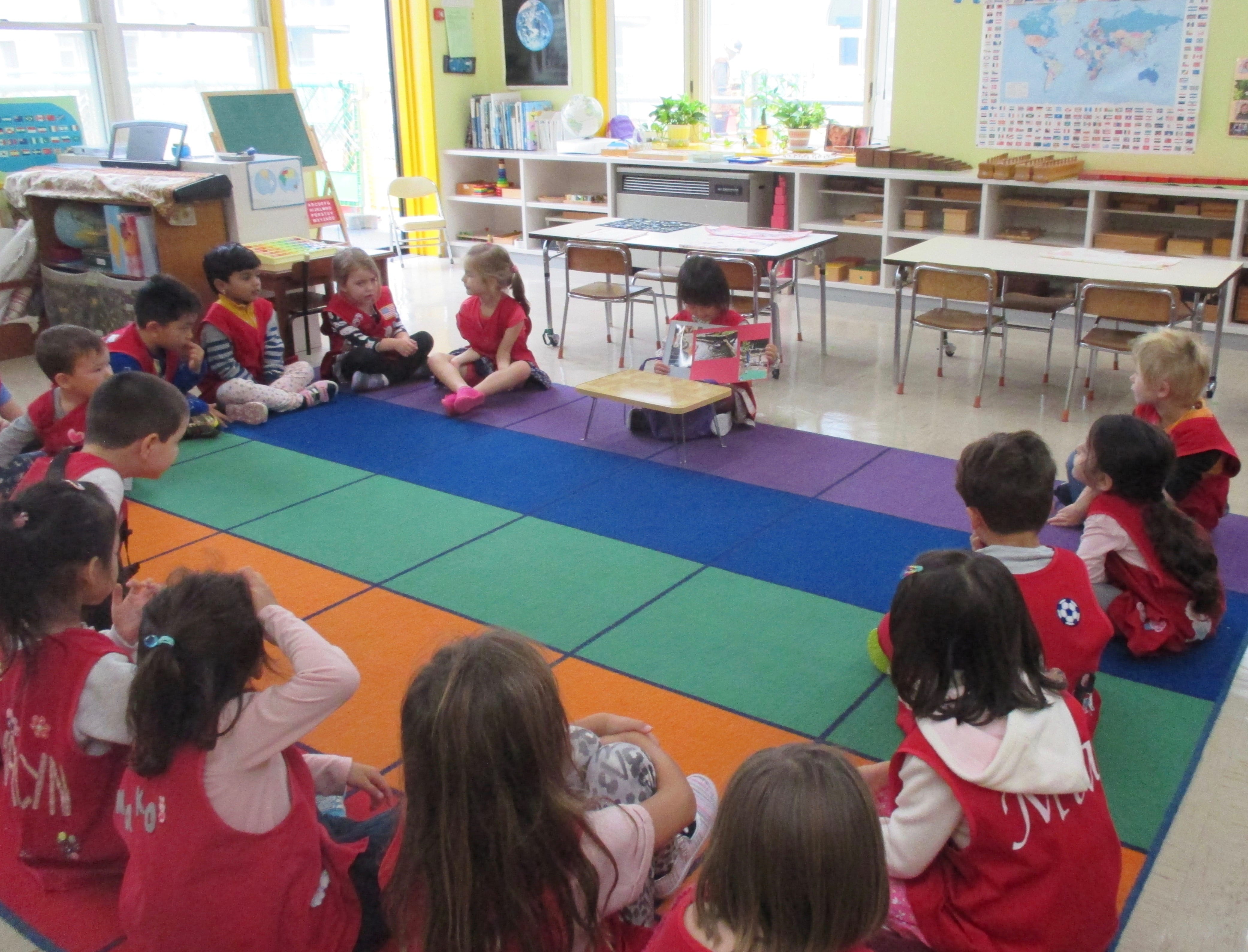 Pouring activity.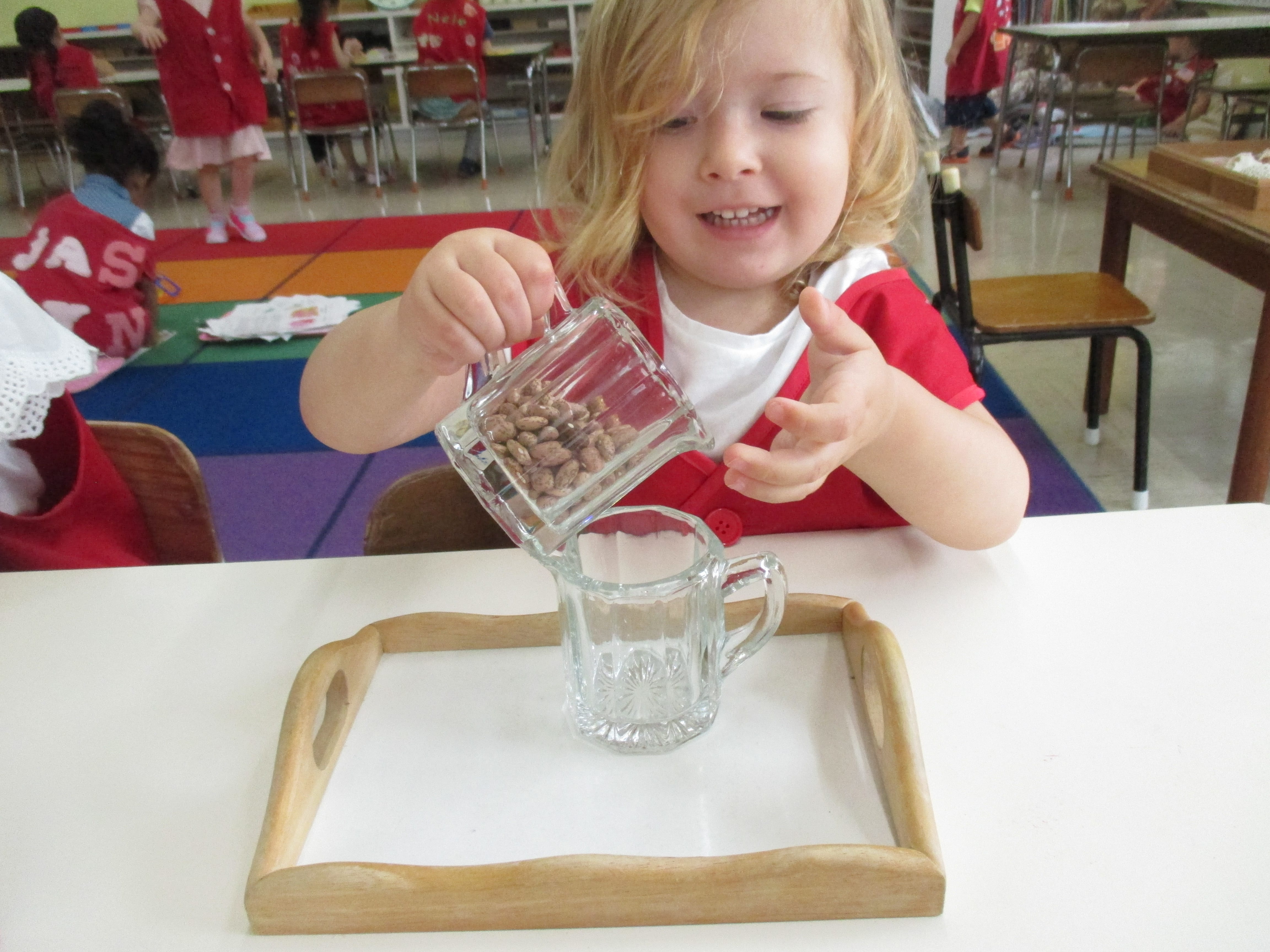 Working in pairs: taking turns matching cards to complete the pictures.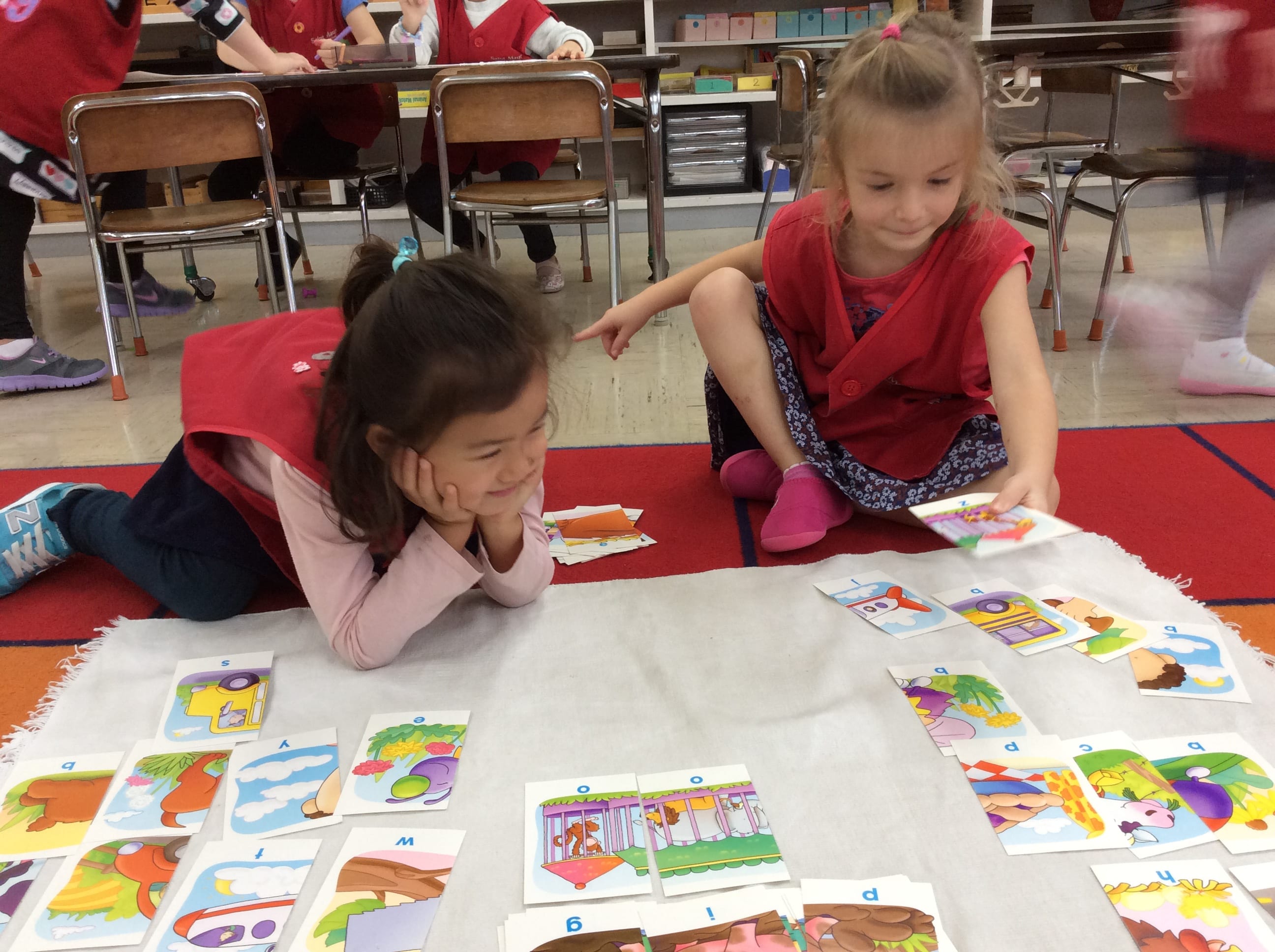 We are responsible to clean the floor after lunch.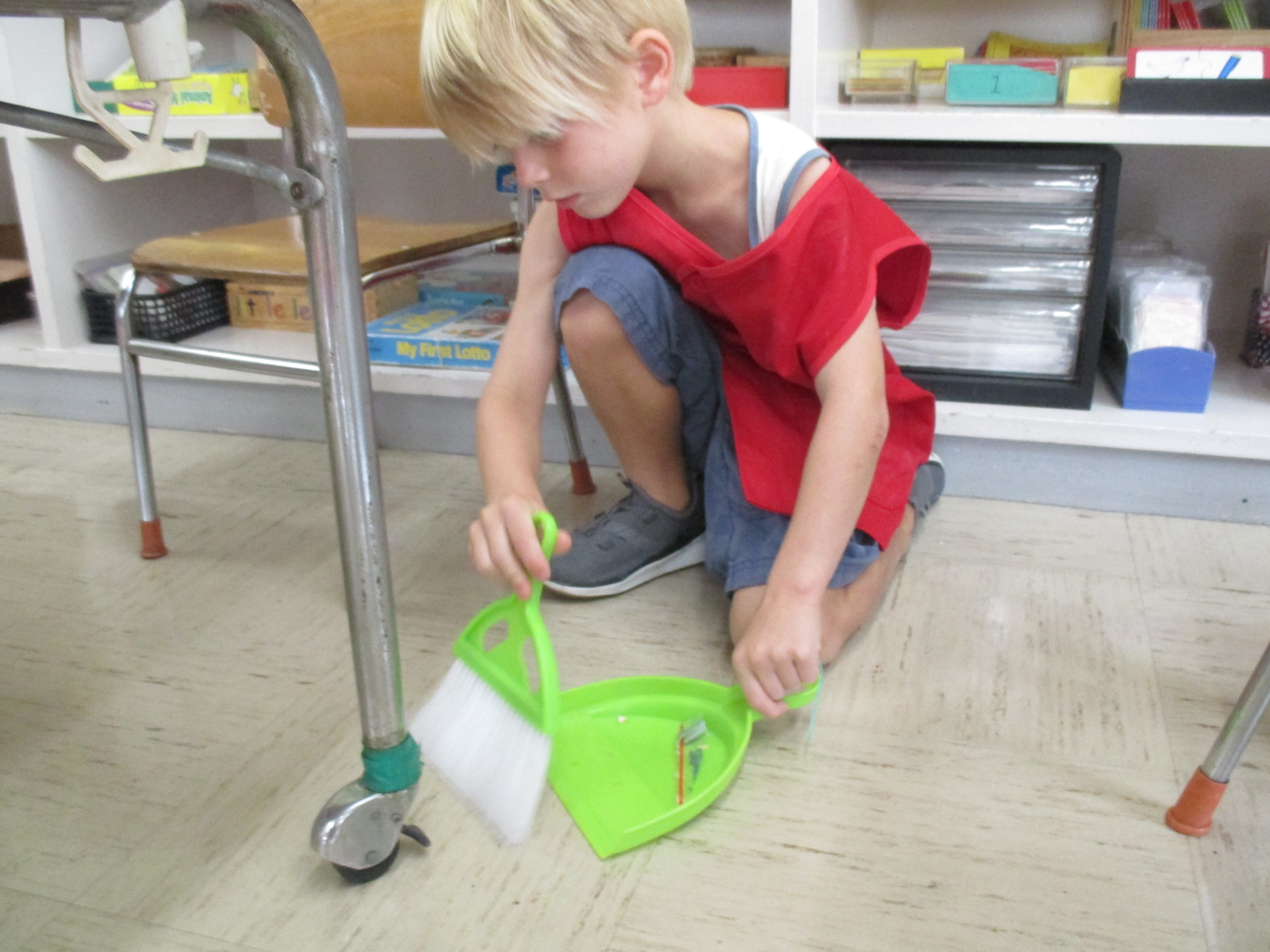 We made crowns.  Now let's make bracelets!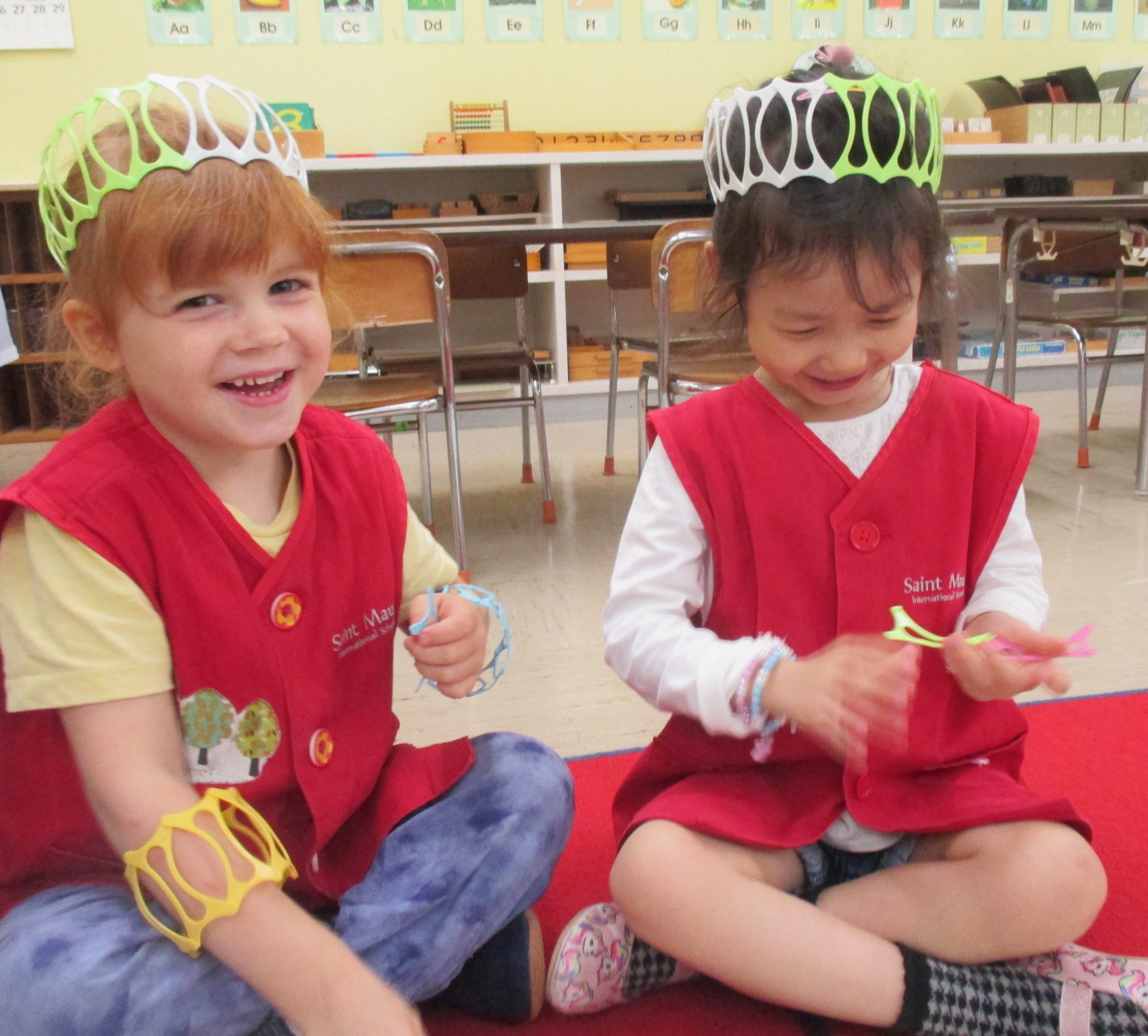 Creation with magnet shapes to make a three-dimentional object.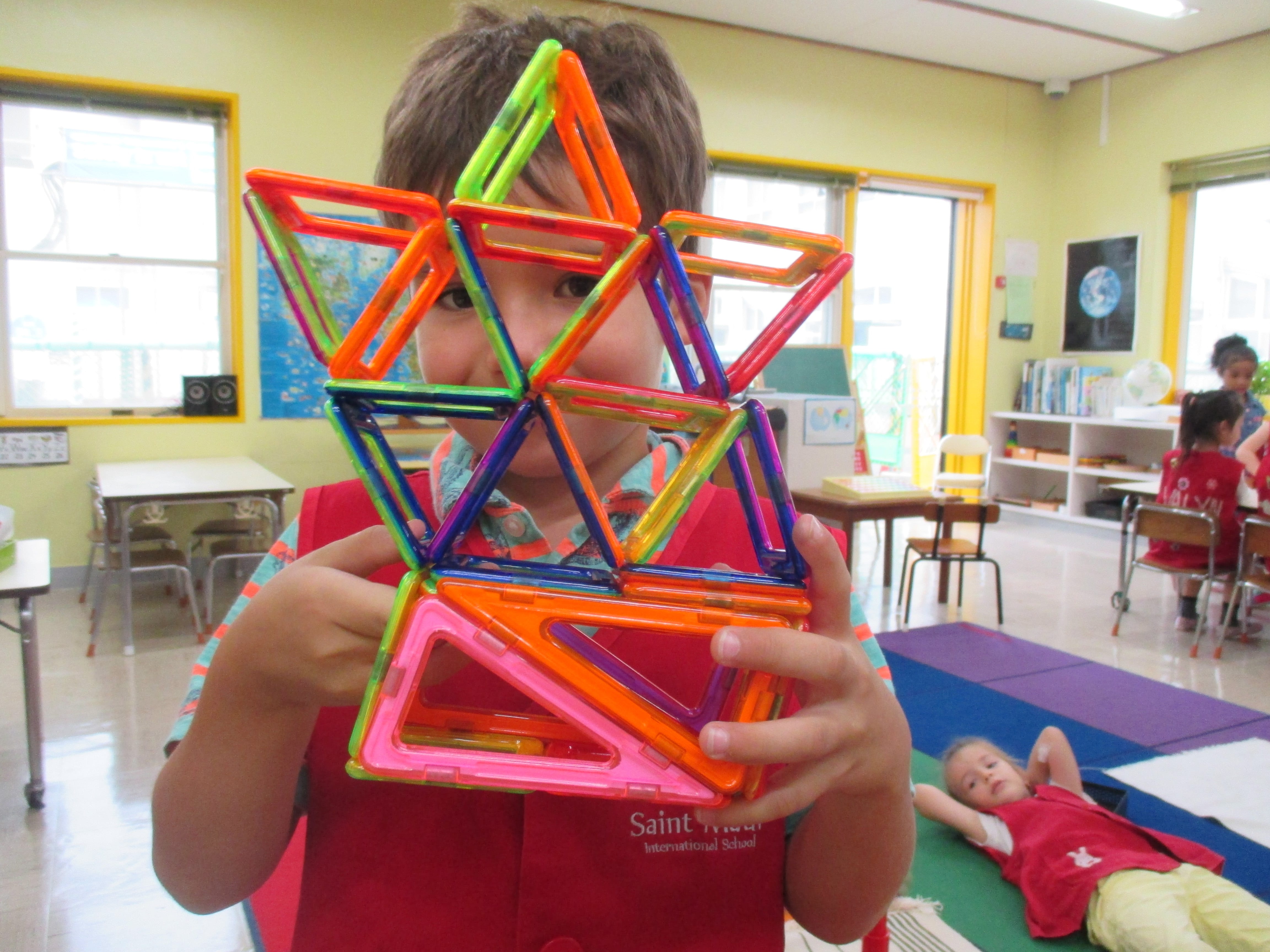 Who lives in this colorful town?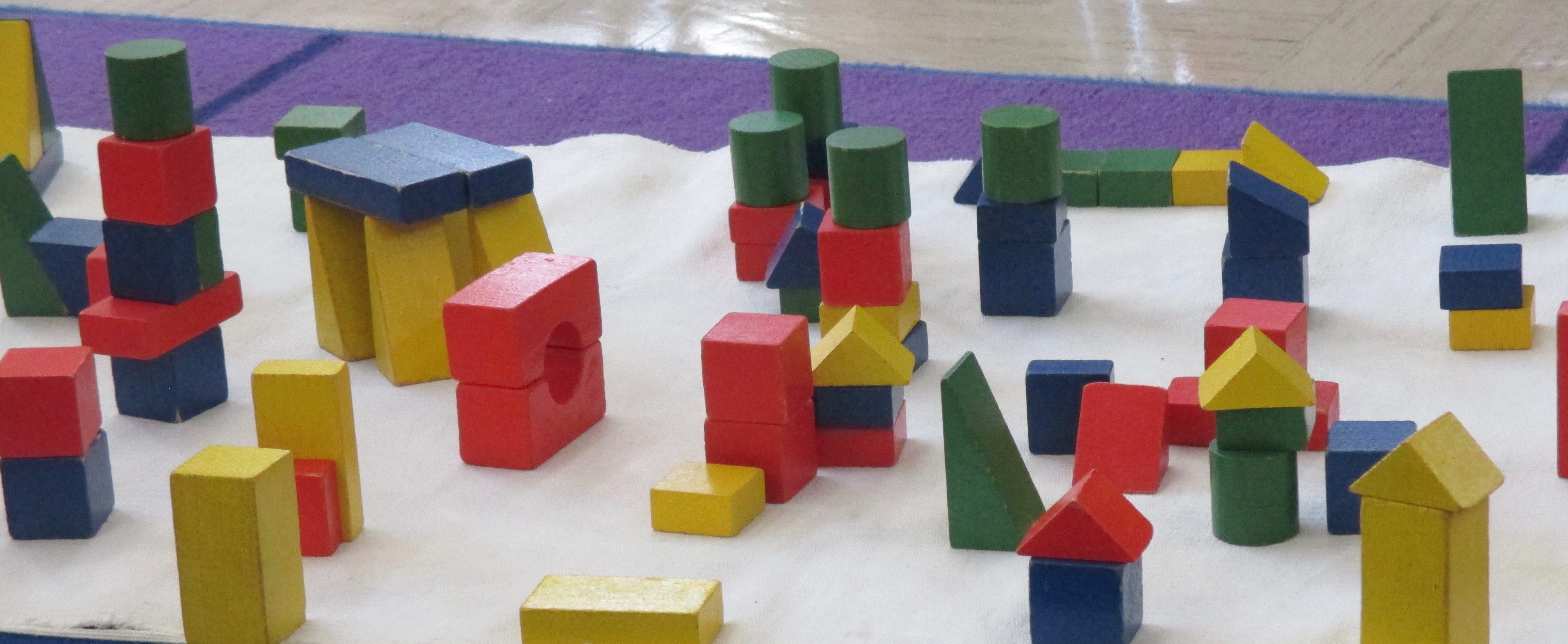 Our favorite time in the Library: we choose our own books.