Welcome back to all our returnees, and a warm welcome to our new families. It sure has been a very hot summer in Japan, but hope you all had a wonderful and exciting summer wherever you were. With much cherished memories, we are back in school to reunite with our old friends and to make new friends.
As you enter the Montessori foyer, the first thing welcoming you is the colorful Truffula trees fenced in by a colorful crayon gate, all kindly built for us by Mr. Levy, an Elementary School teacher.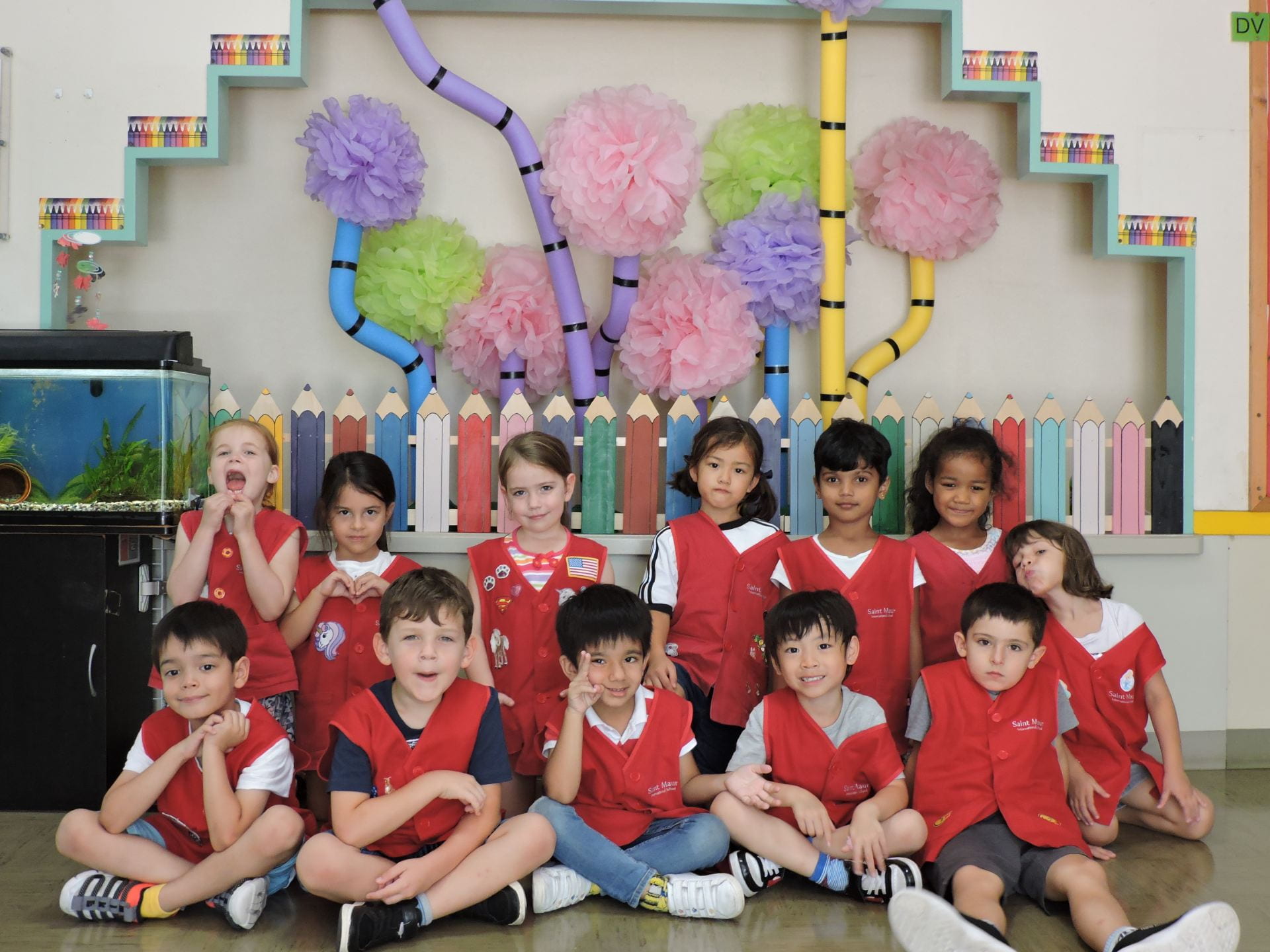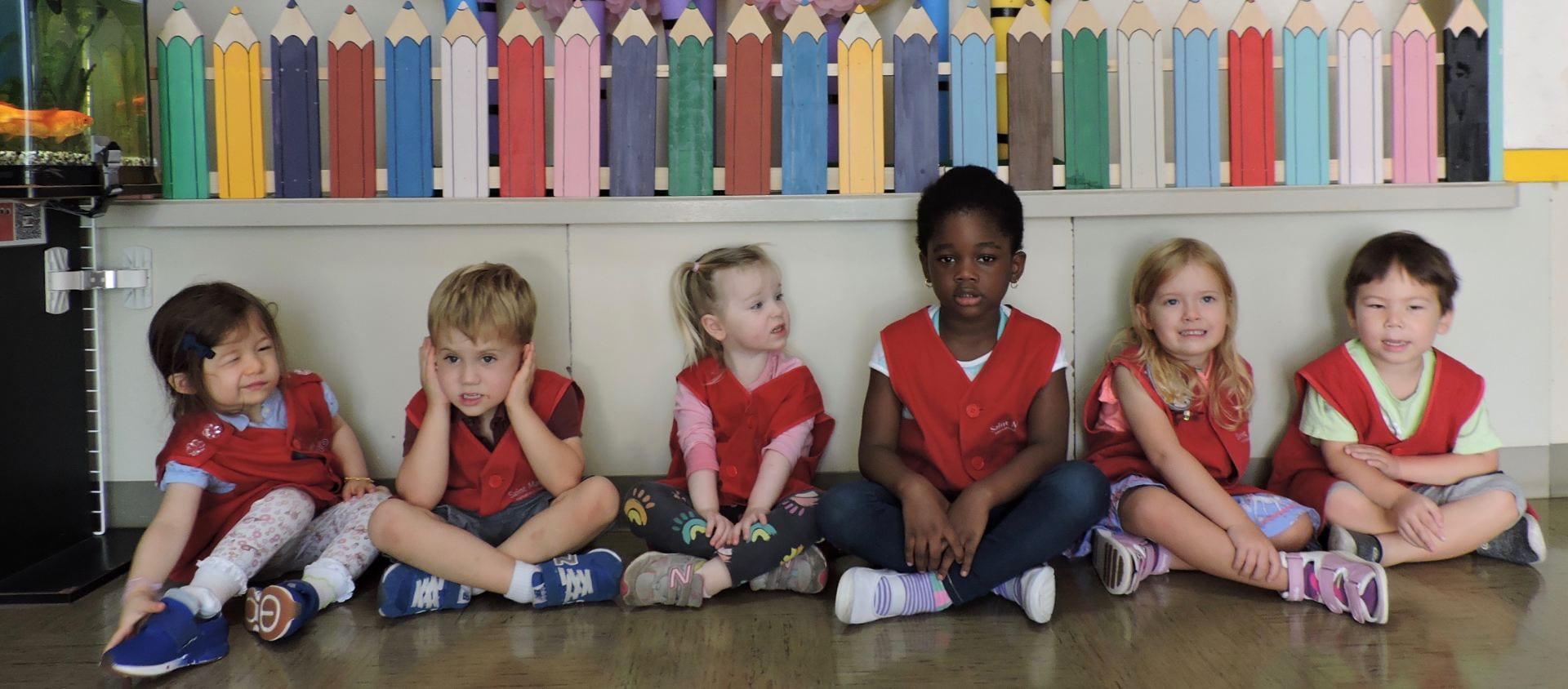 The construction of the school's new Activity and Sports Center and also Cougar Café has progressed during the summer, and huge dump trucks are now busy going back and forth in front of our classroom carrying soil dug from the school site. Once the foundation is completed, then the new building construction will noticeably commence.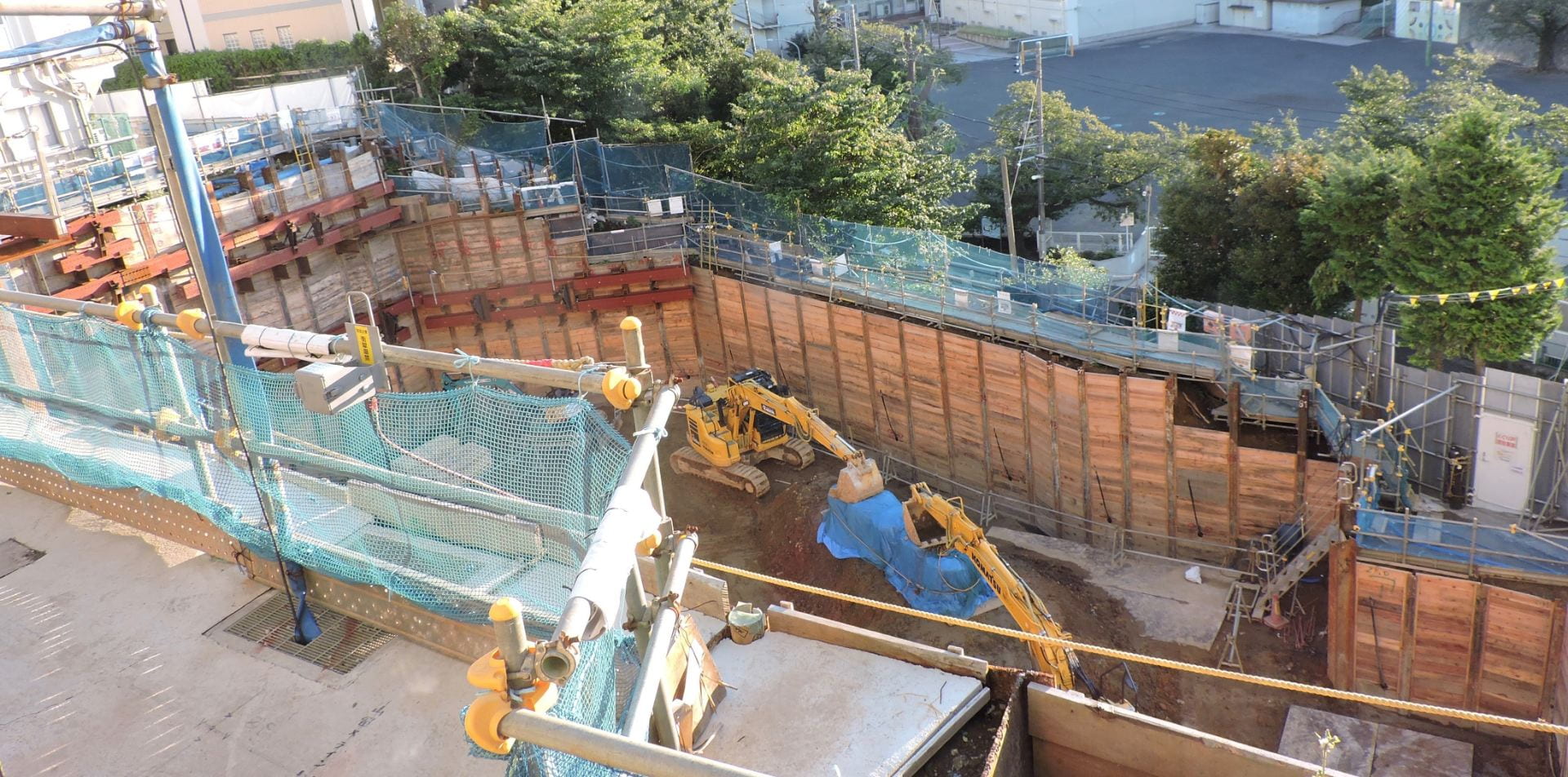 Another change during the summer was the resurfacing of the Montessori roof. The ground has been enhanced with colorful playing designs, and the logs of the play structure have been replaced, along with colorful new playground equipment.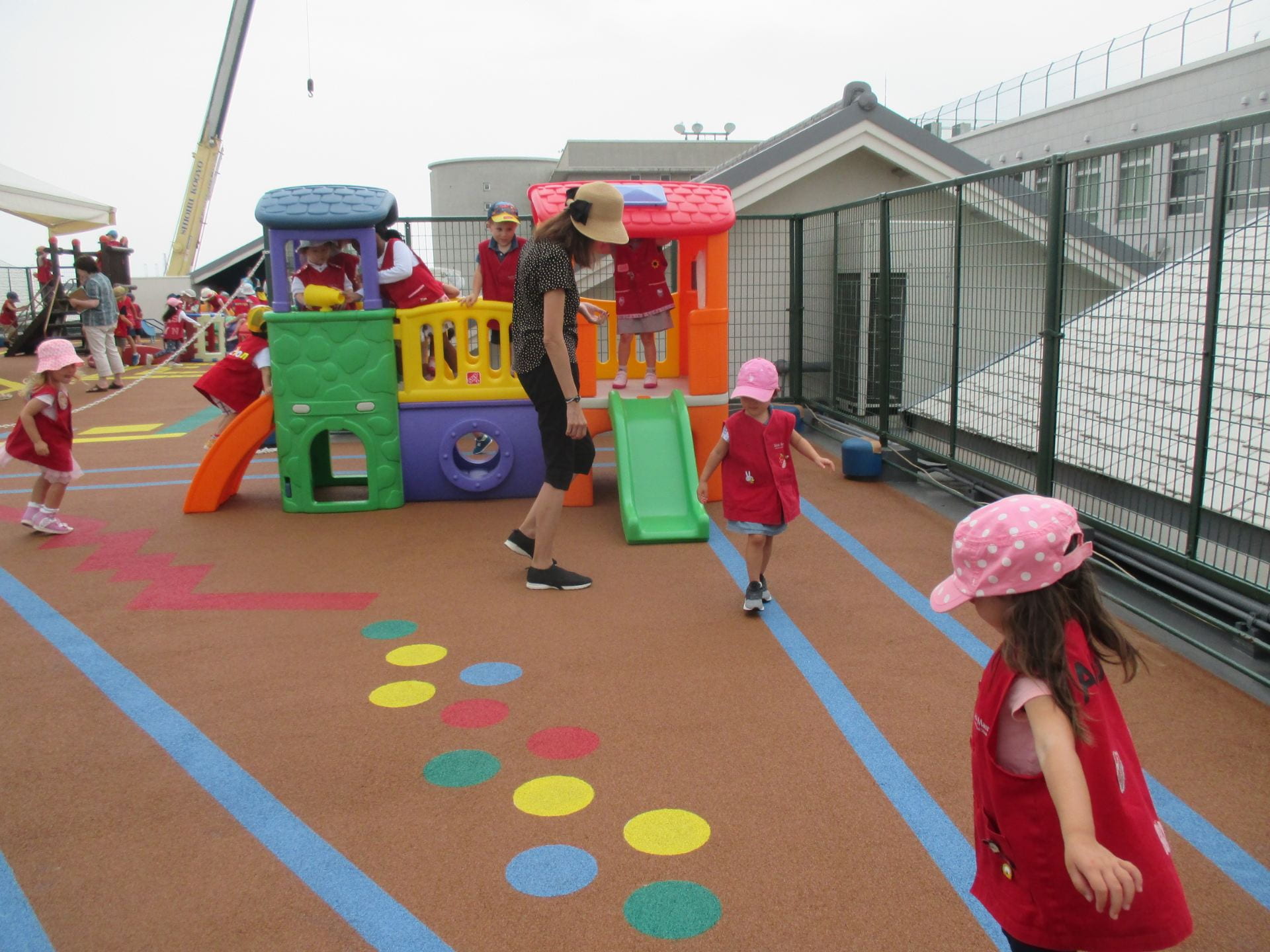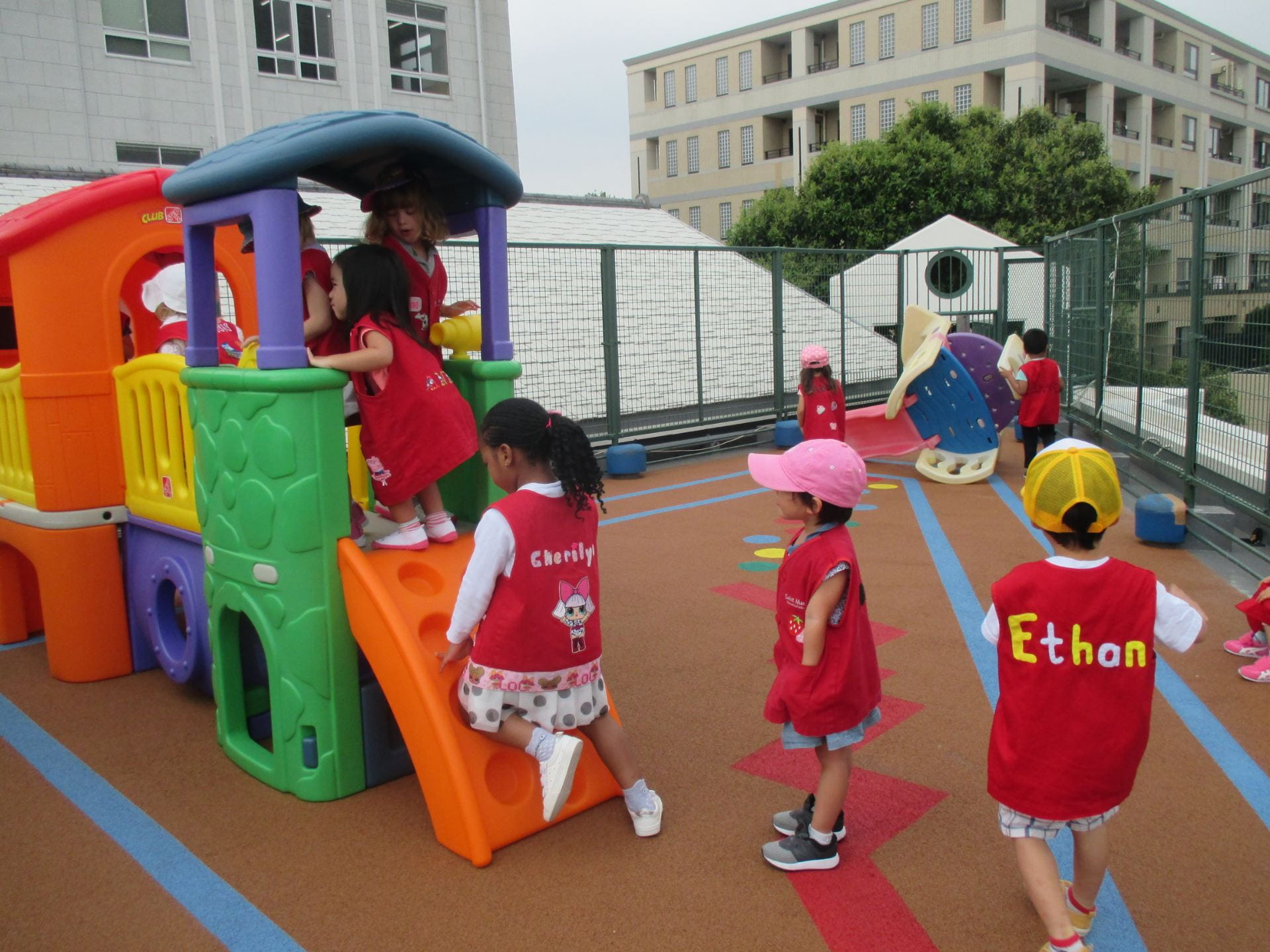 One afternoon, there were workshops held for the Montessori parents, introducing "What is Montessori School at Saint Maur?", followed by other workshops for Language Arts 1 and 2 .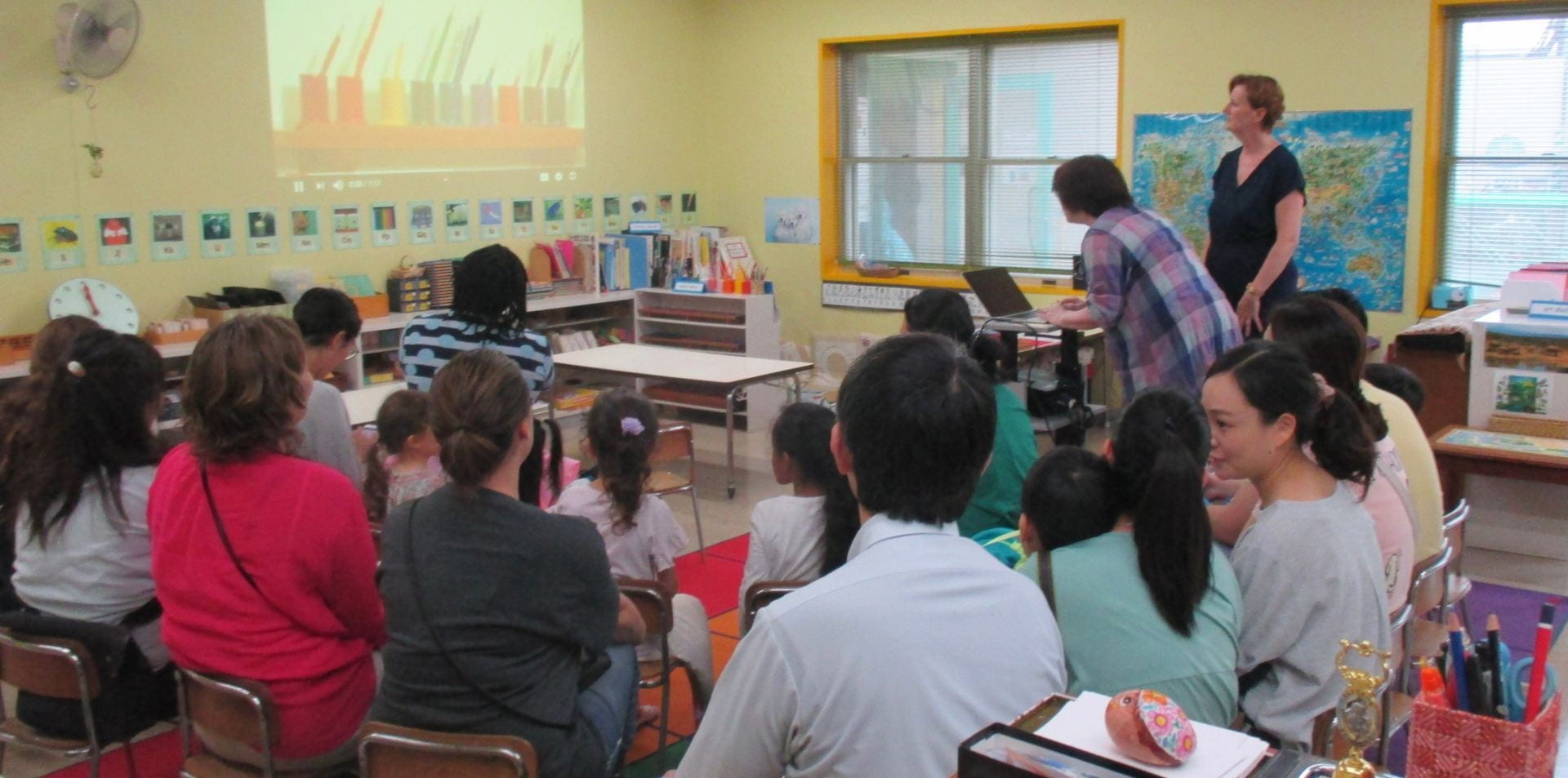 In the month of September, the entire school from Montessori through High School had practice drills for earthquake, fire and lockdown.  The children listened and quietly followed the instructions over the P.A. system. They did a great job, knowing they will be safe together with their teachers and classmates.

"What the hand does, the mind remembers."
by Maria Montessori
The children are now busy in the classroom, eager to discover and learn new things everyday using their "hands".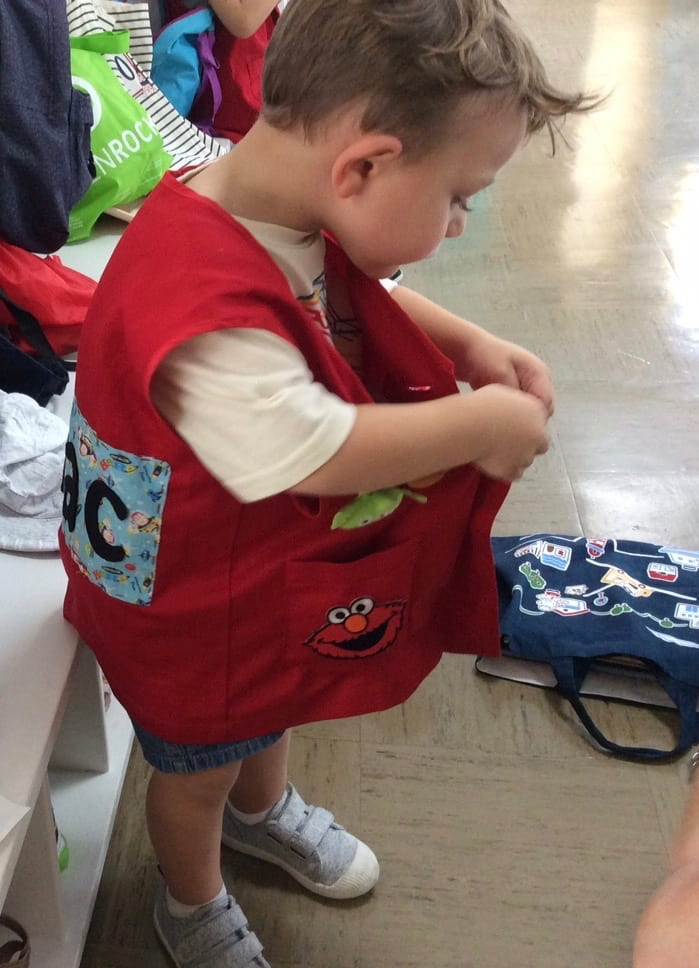 Taking care of oneself …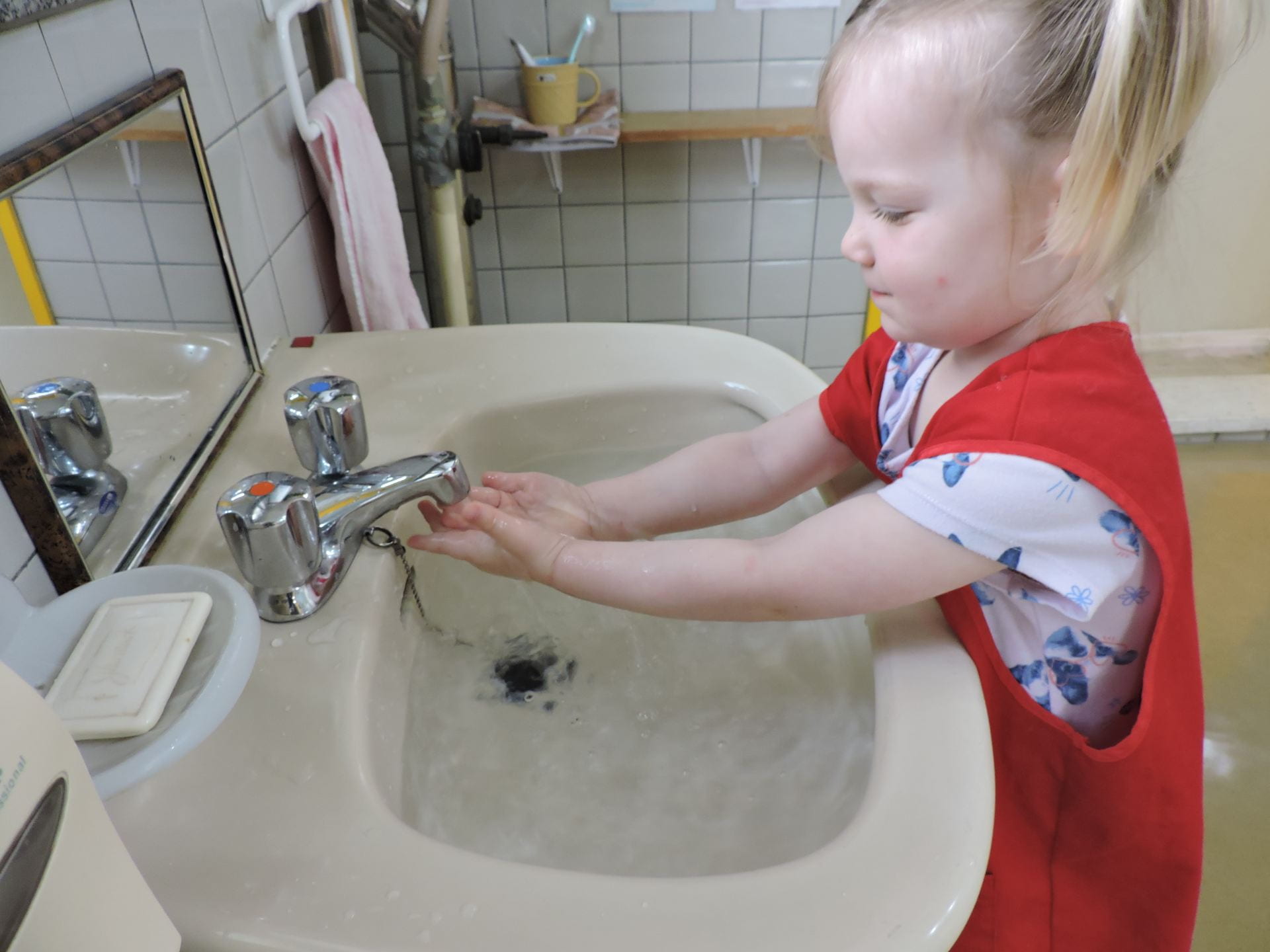 Spooning carefully …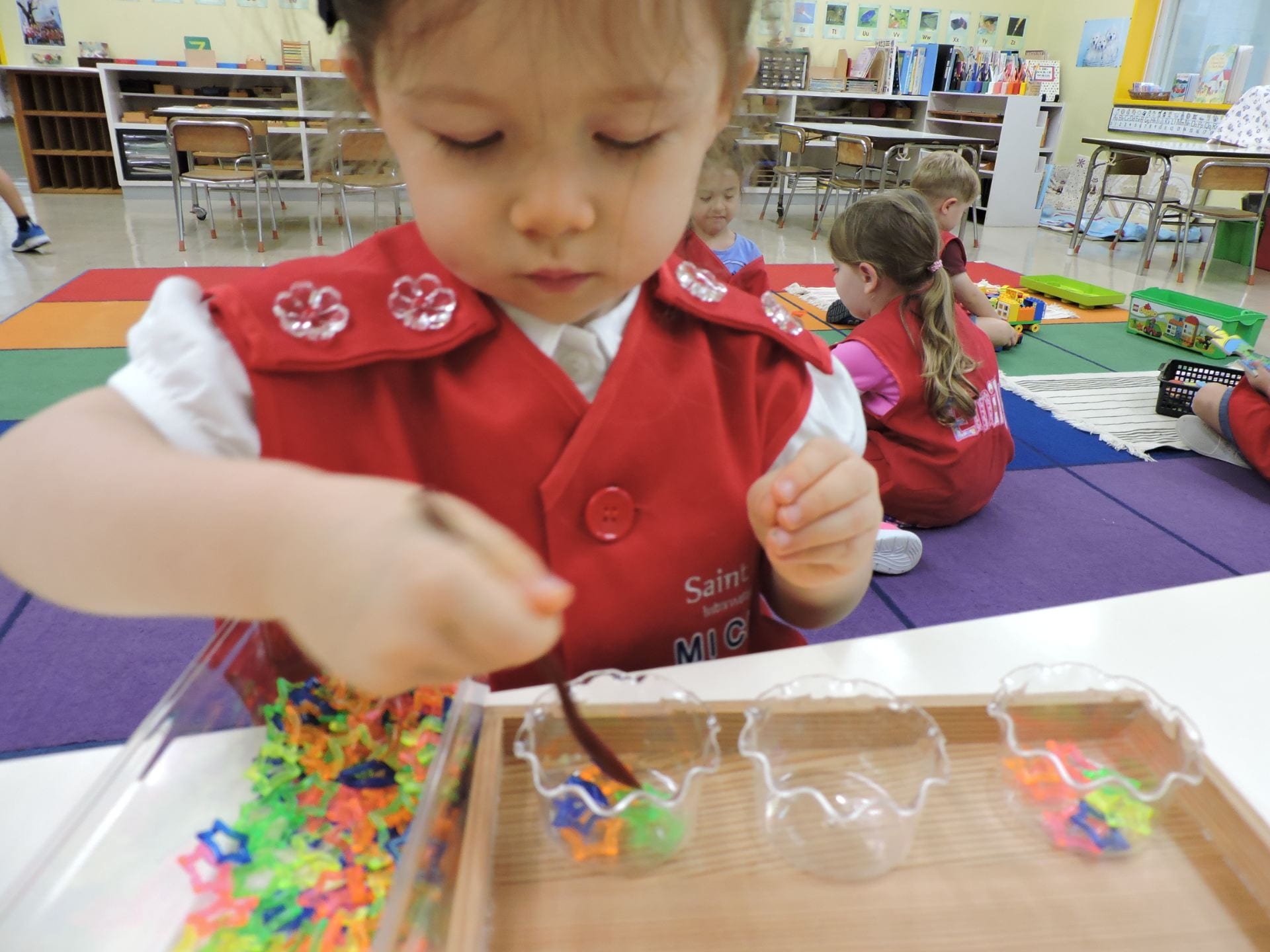 Socializing, cooperating, communicating …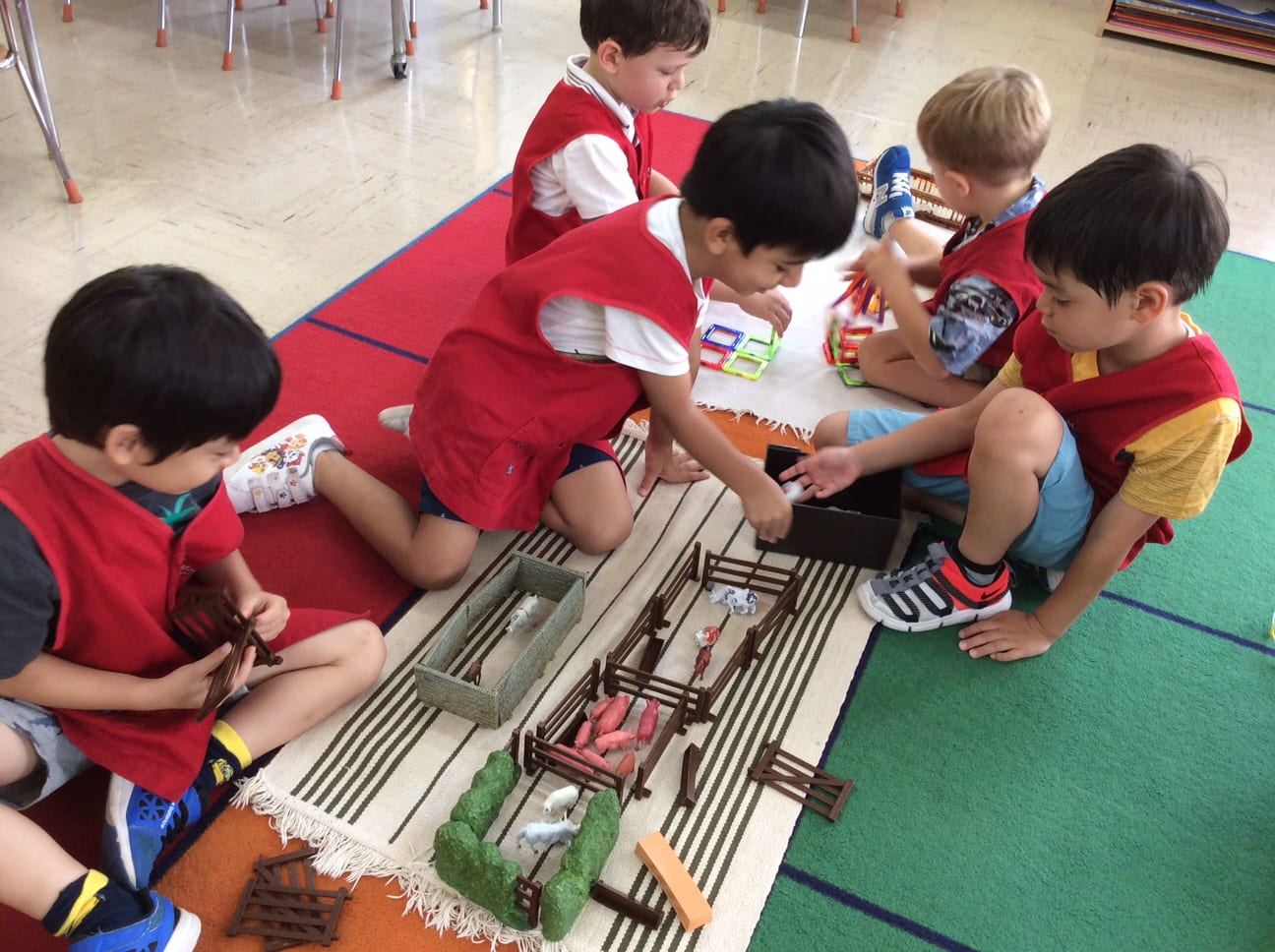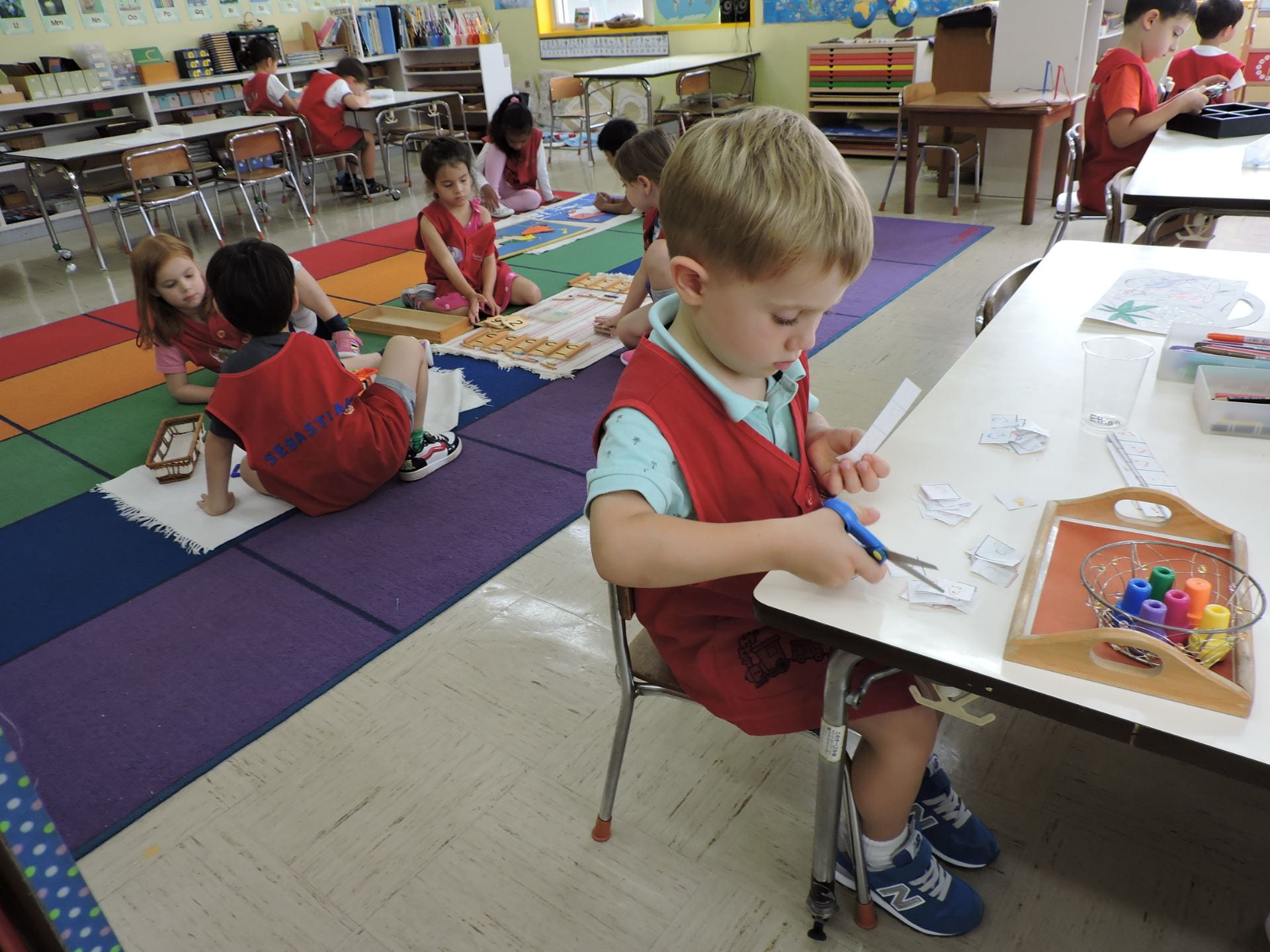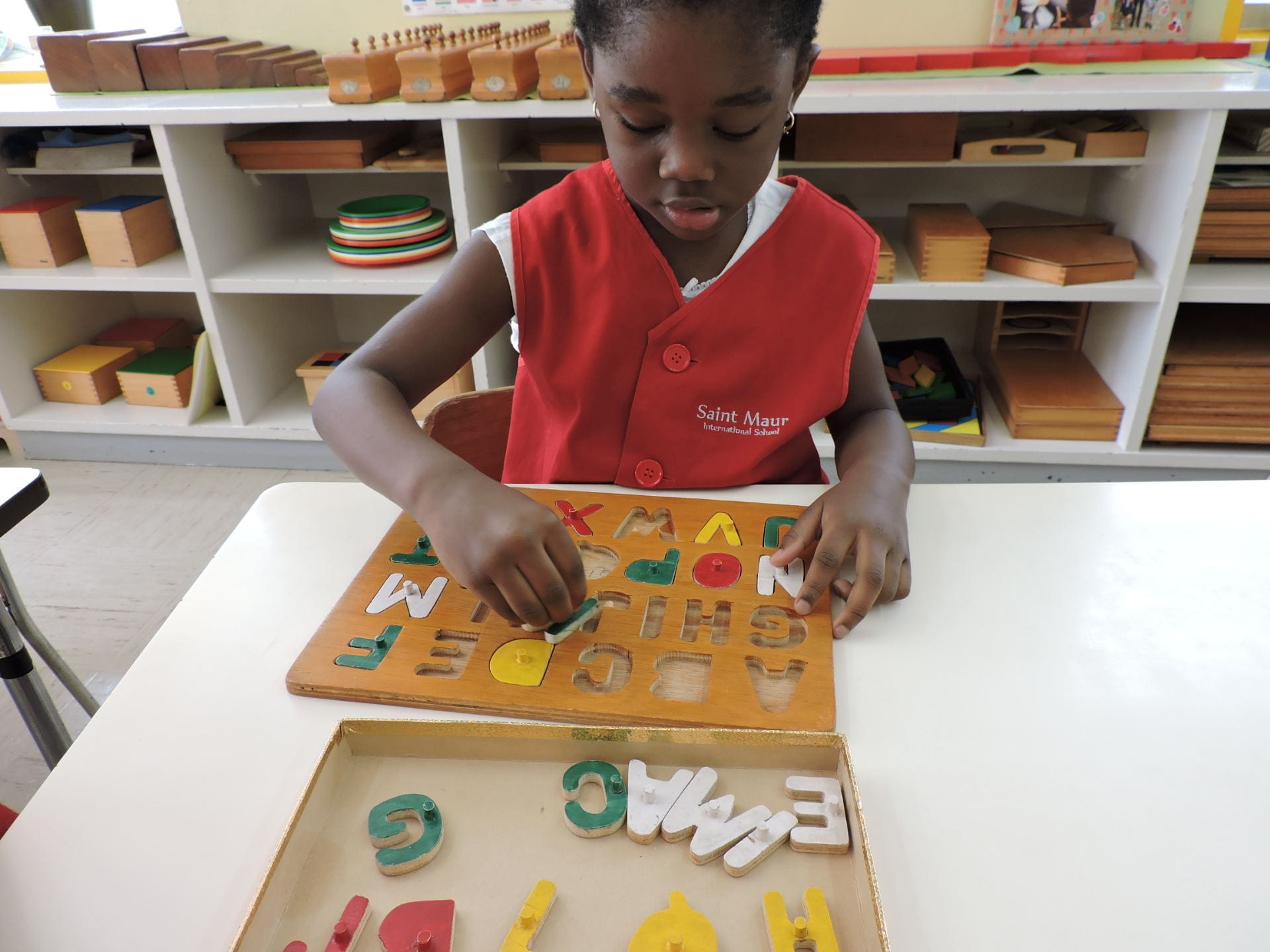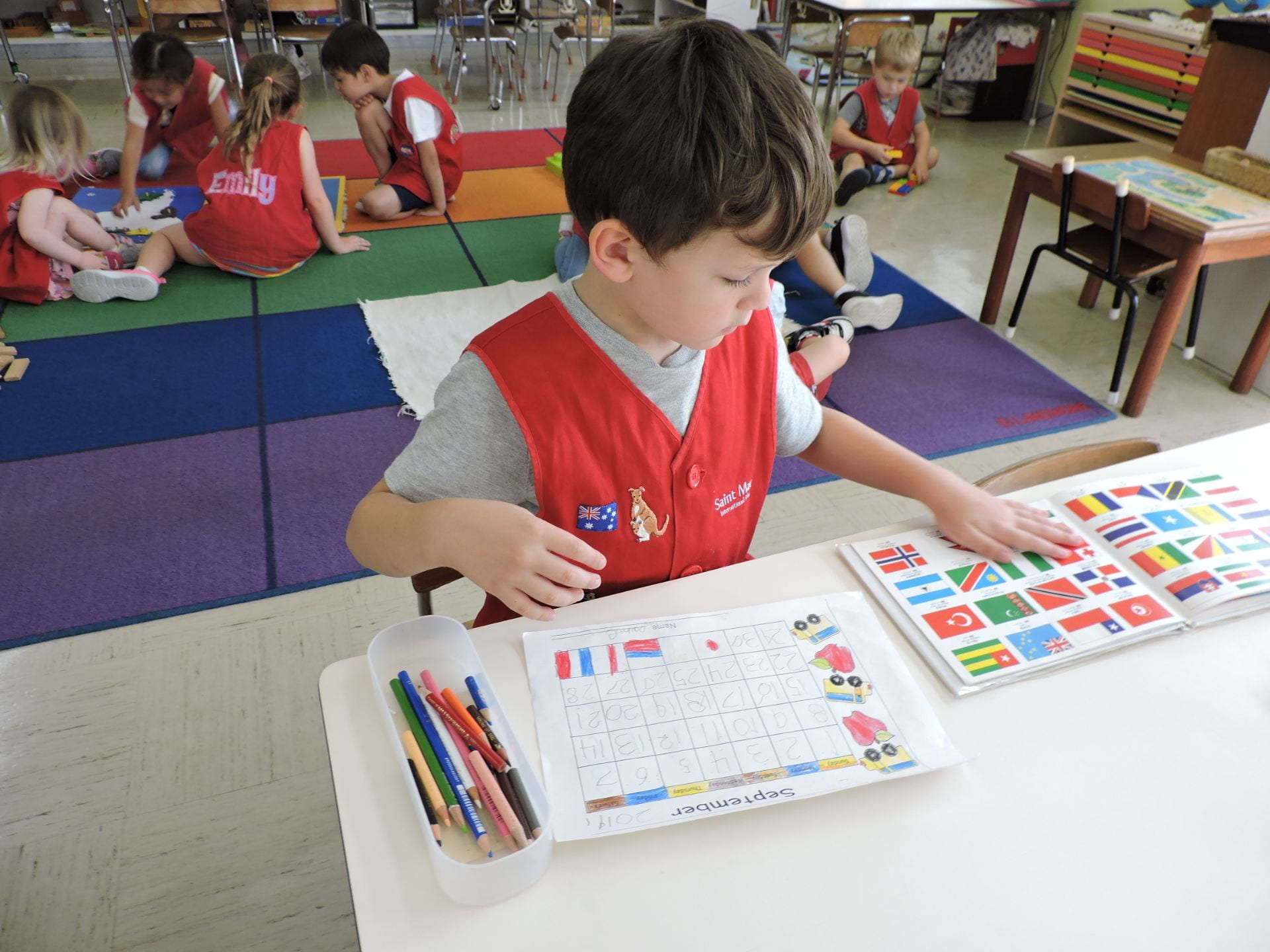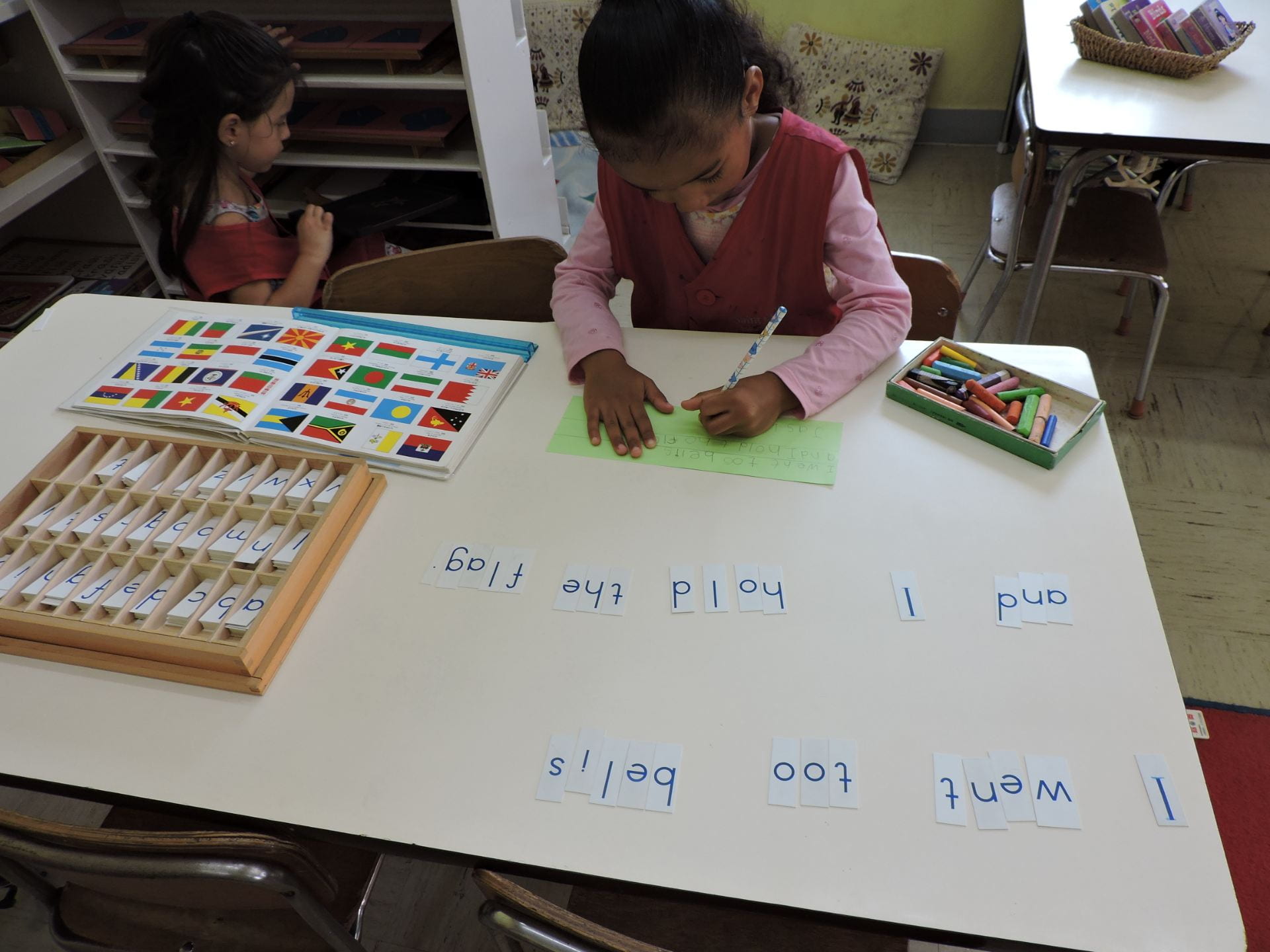 Weaving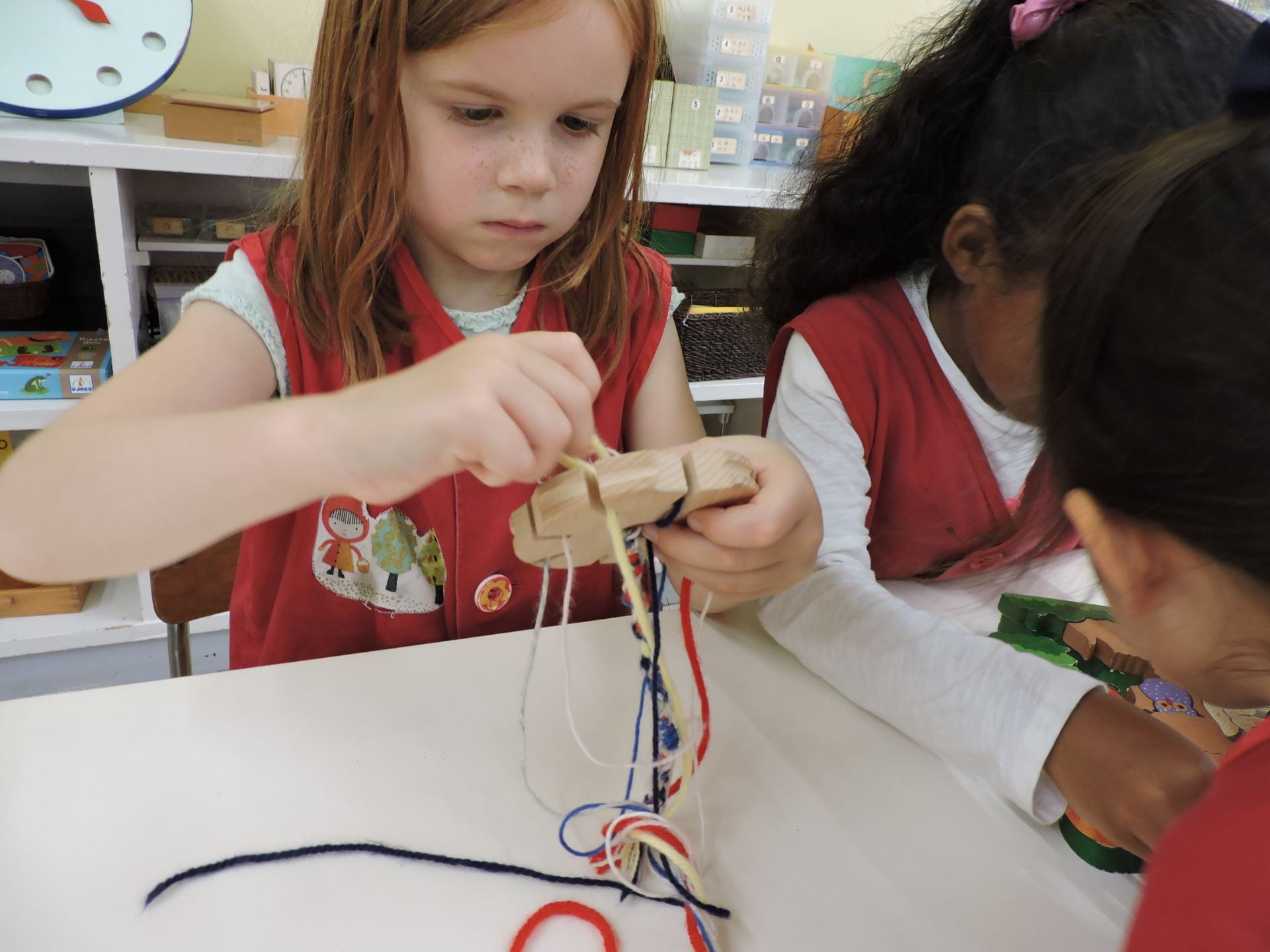 Some children are getting older and losing their teeth.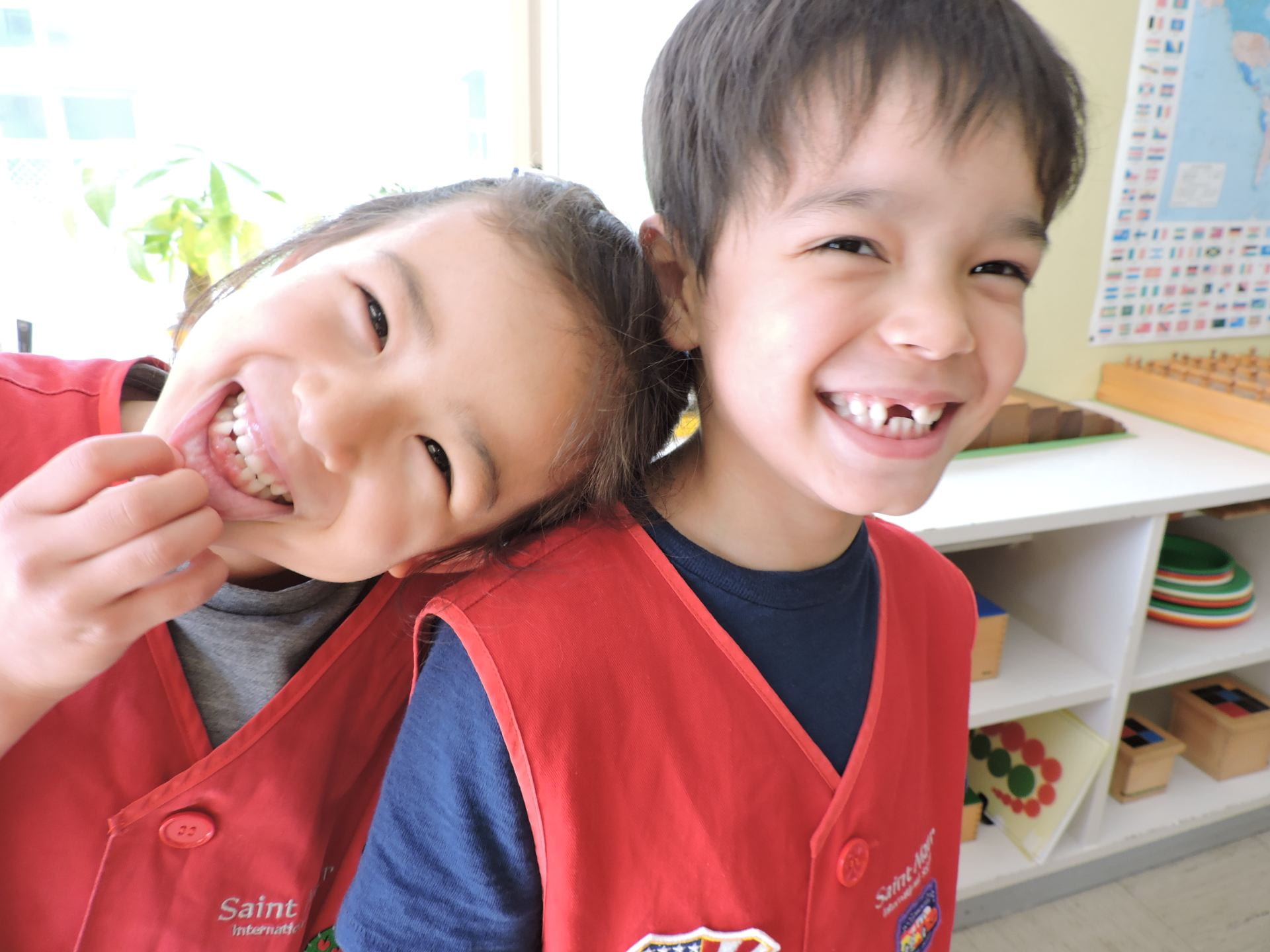 "Show and Tell" time gets children involved with each other.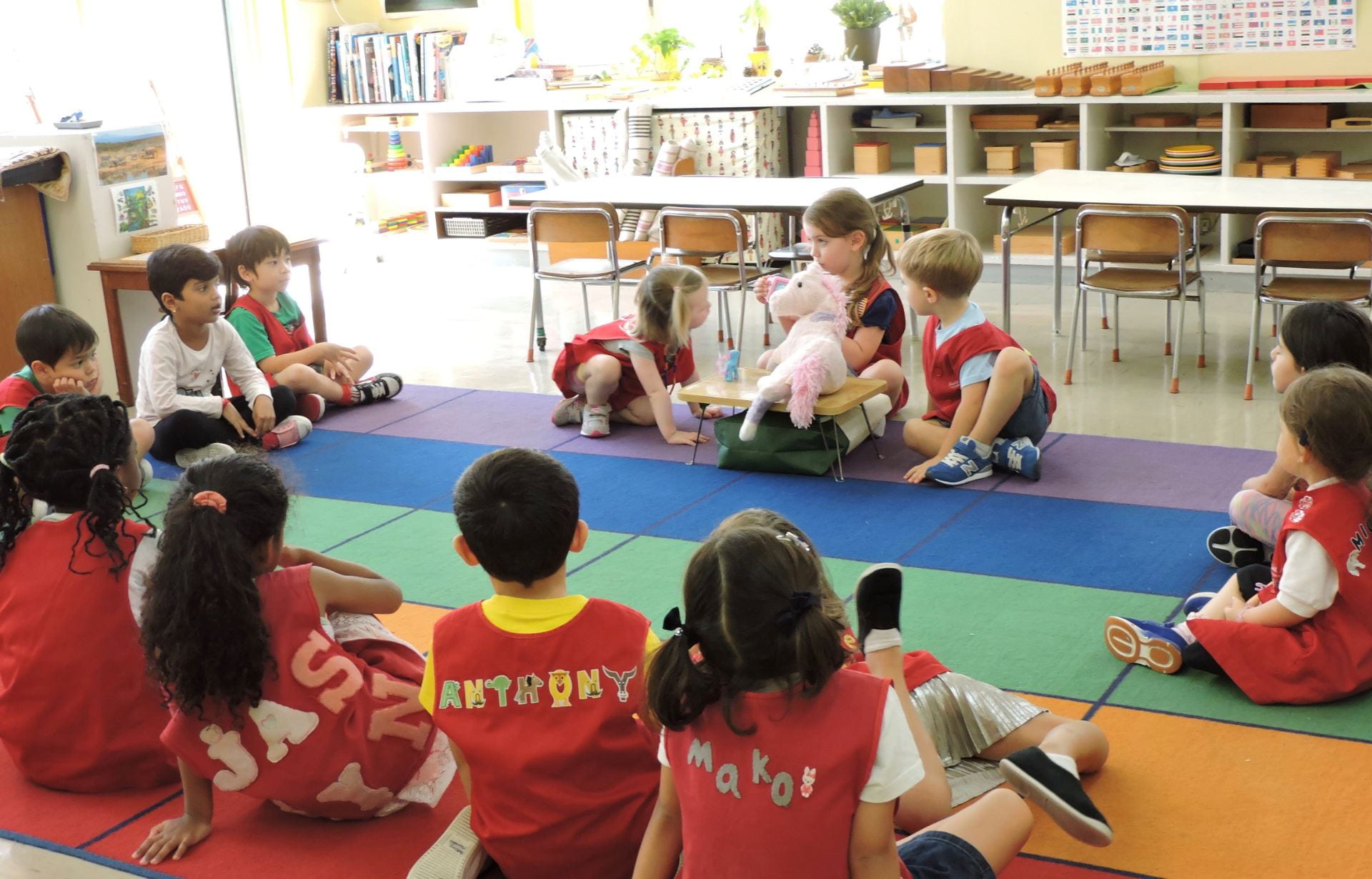 A visit to the library is an opportunity for self-discovery … The children get to choose their own books.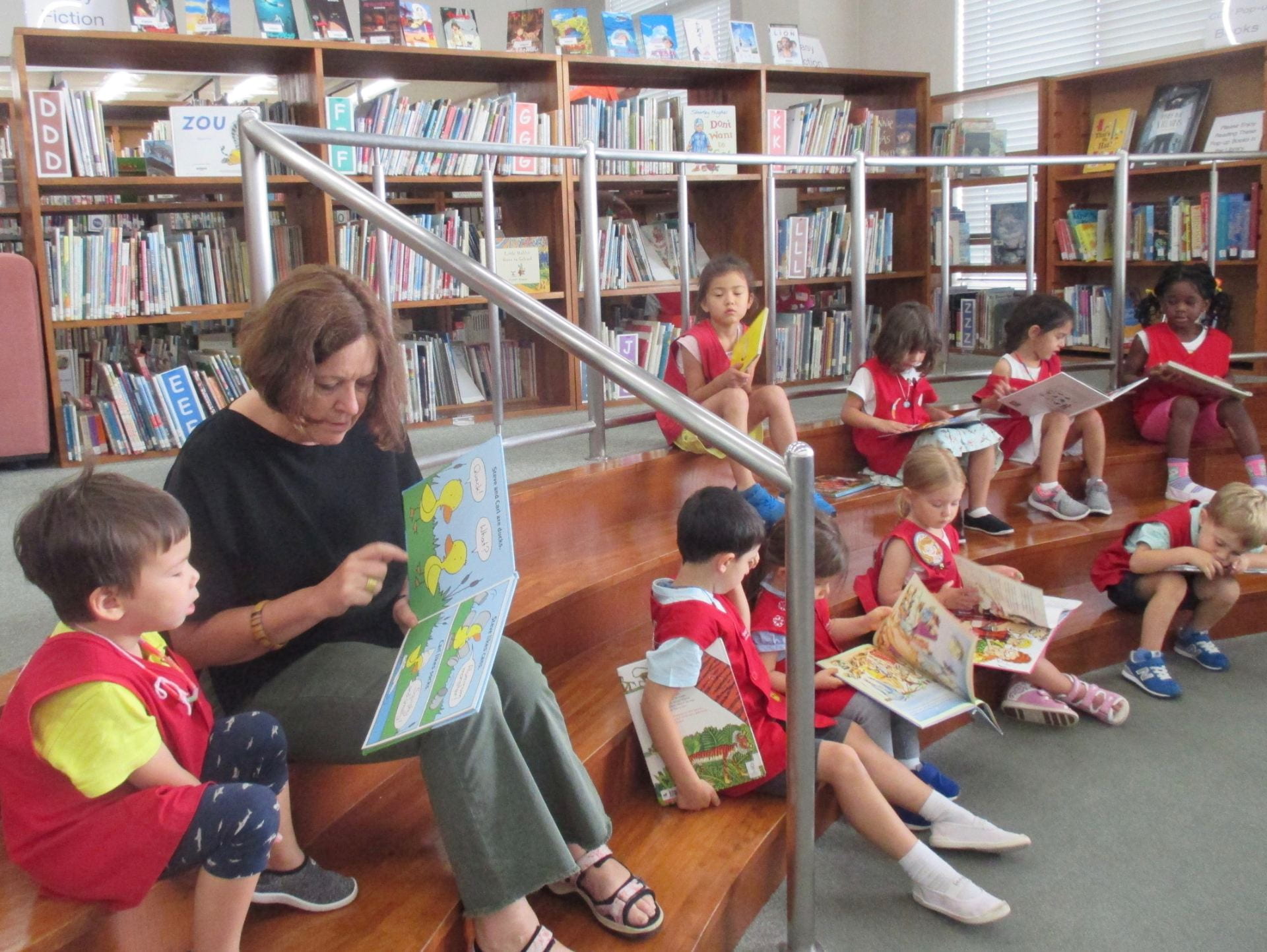 Celebrating birthdays with classmates …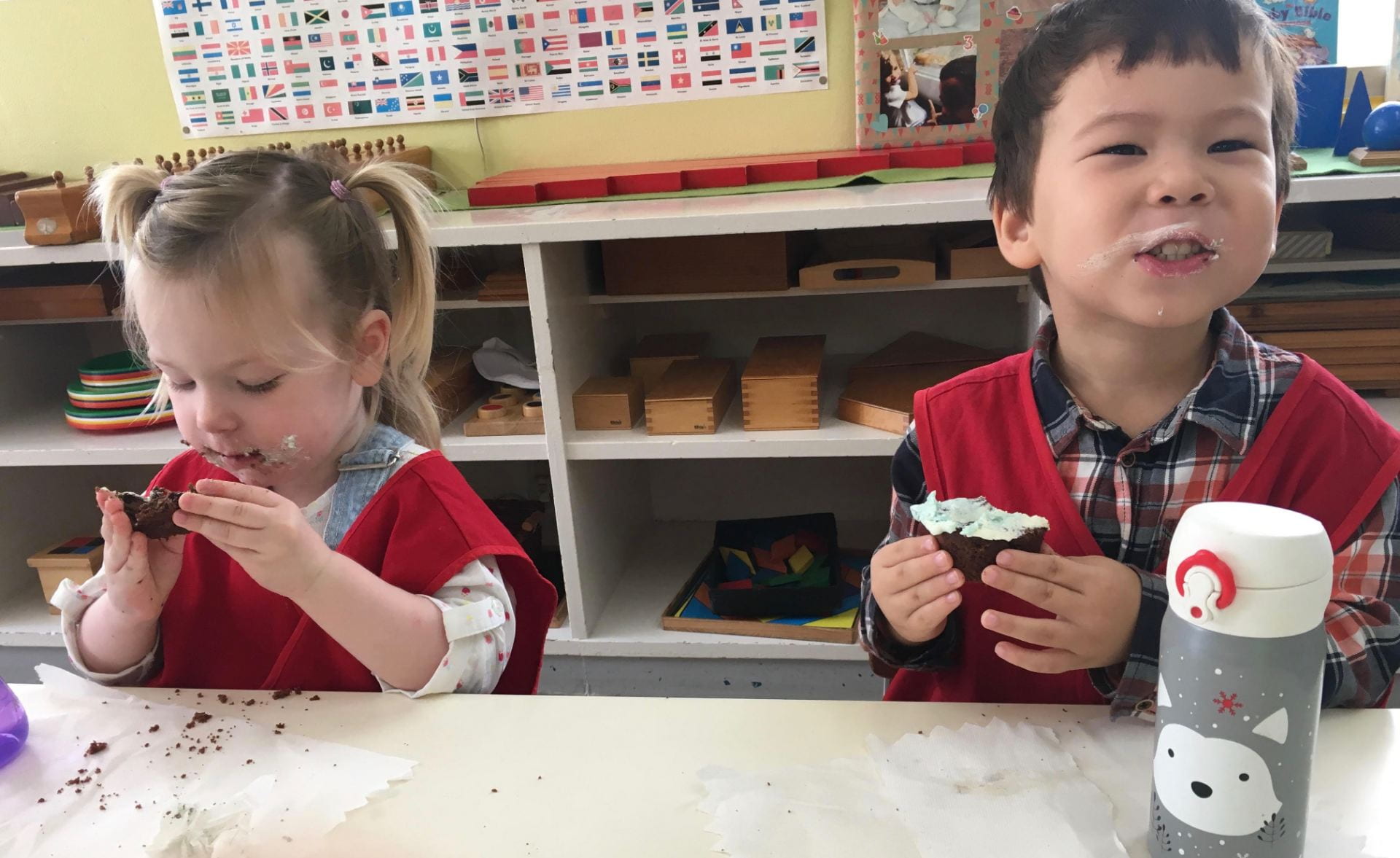 This year we have a classmate from The Democratic Republic of Congo.  Do you know where this country is on the world map? It is a country on the continent of Africa. We searched for the flag of the DRC, and colored the flag in three colors; red yellow, and blue.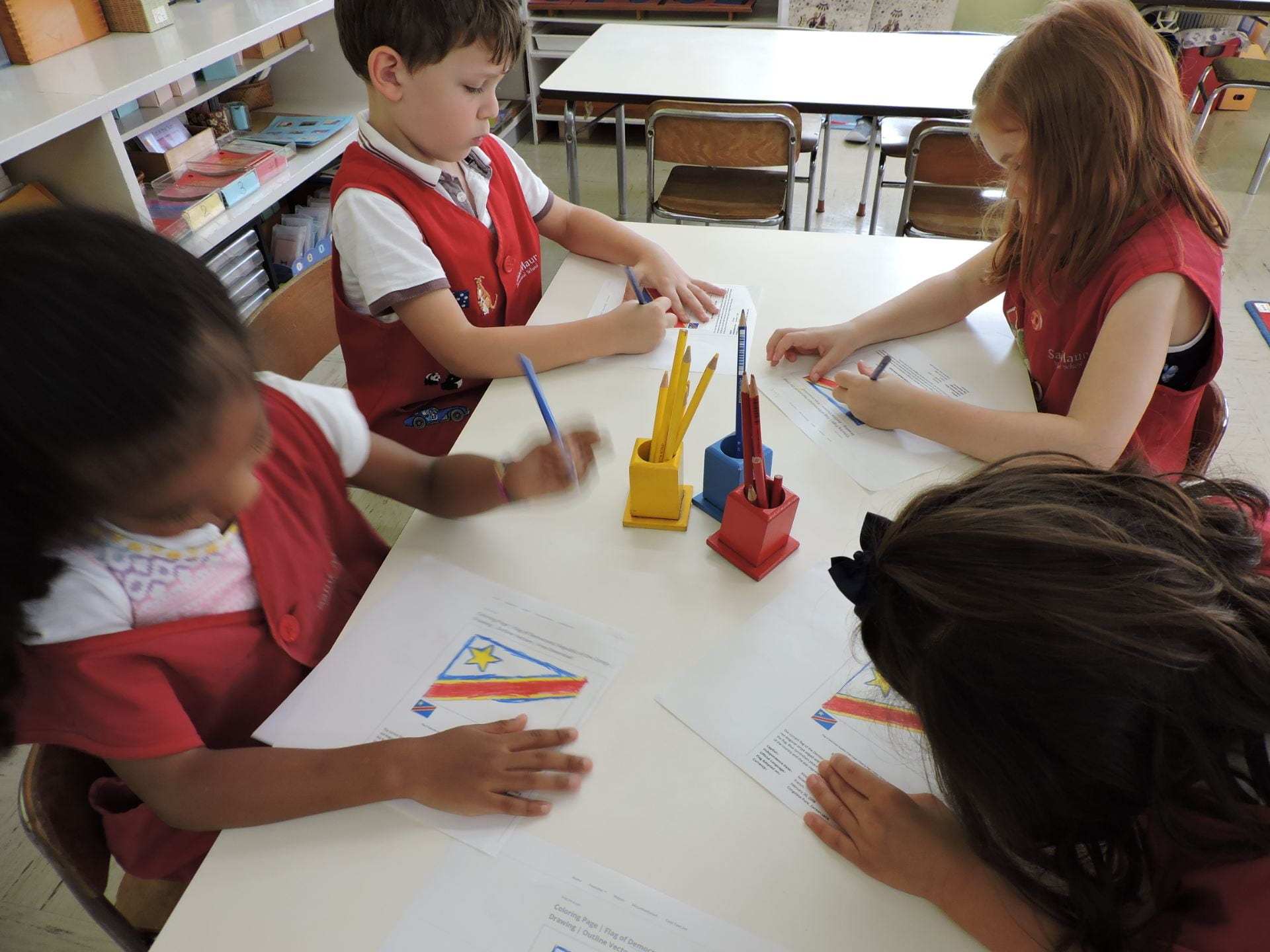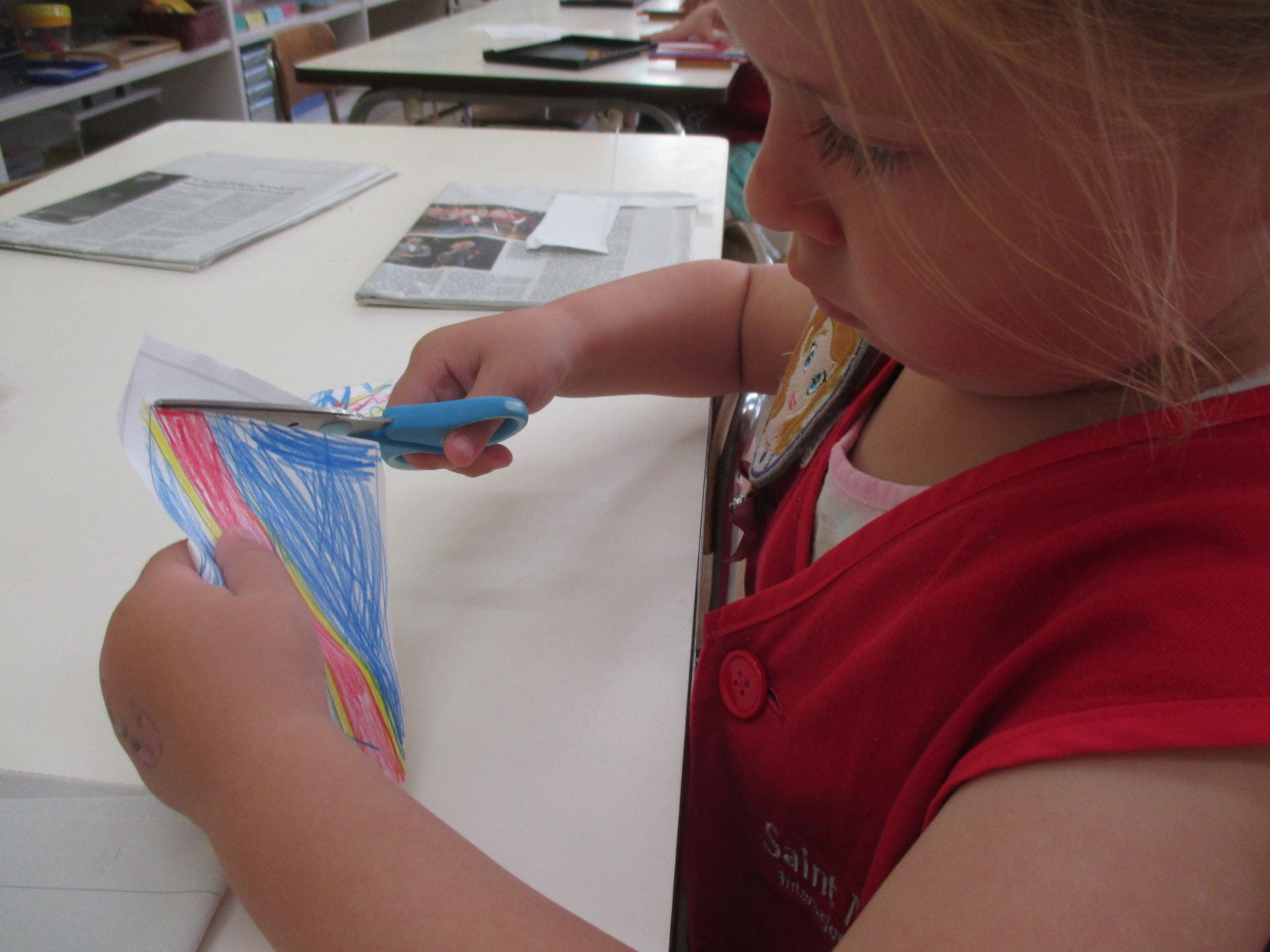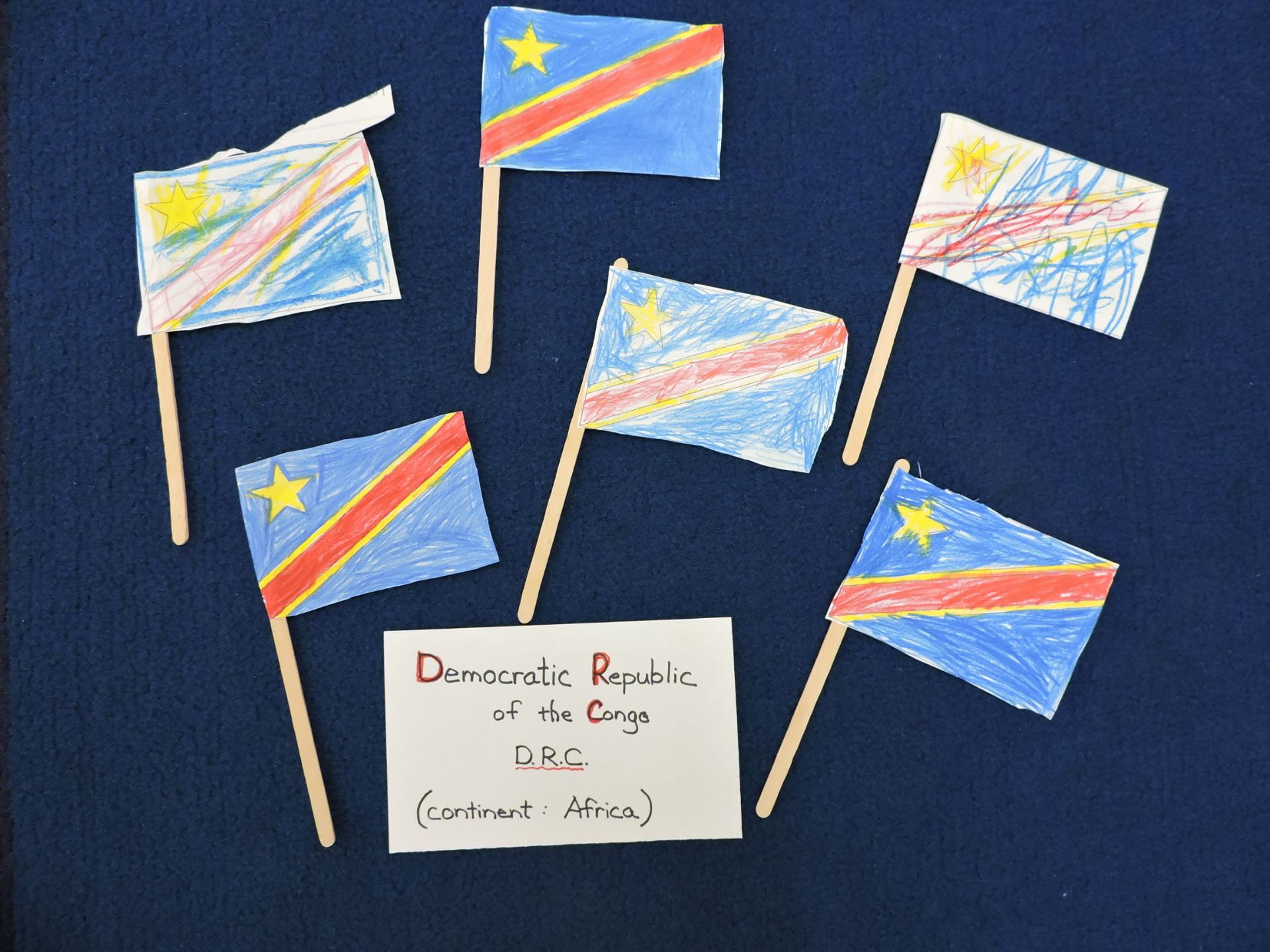 Now we know another new flag of our classmate!