Hello, the summer has arrived, and we hope the children are enjoying their vacation.  Some students have flown back home to be with their families and relatives.  This year, in our class, we had children from Canada, China, France, Germany, India, Japan, Poland, Russia, Singapore, Spain, the United Kingdom, and the United States, making the world so much closer.
Below are maps some of the children made from January to June. These include the continent map, as well as maps of Japan, Australia, North America, South America, and Europe. The children loved looking up the relevant country flags.  Attending an international school, they become representatives of their home countries.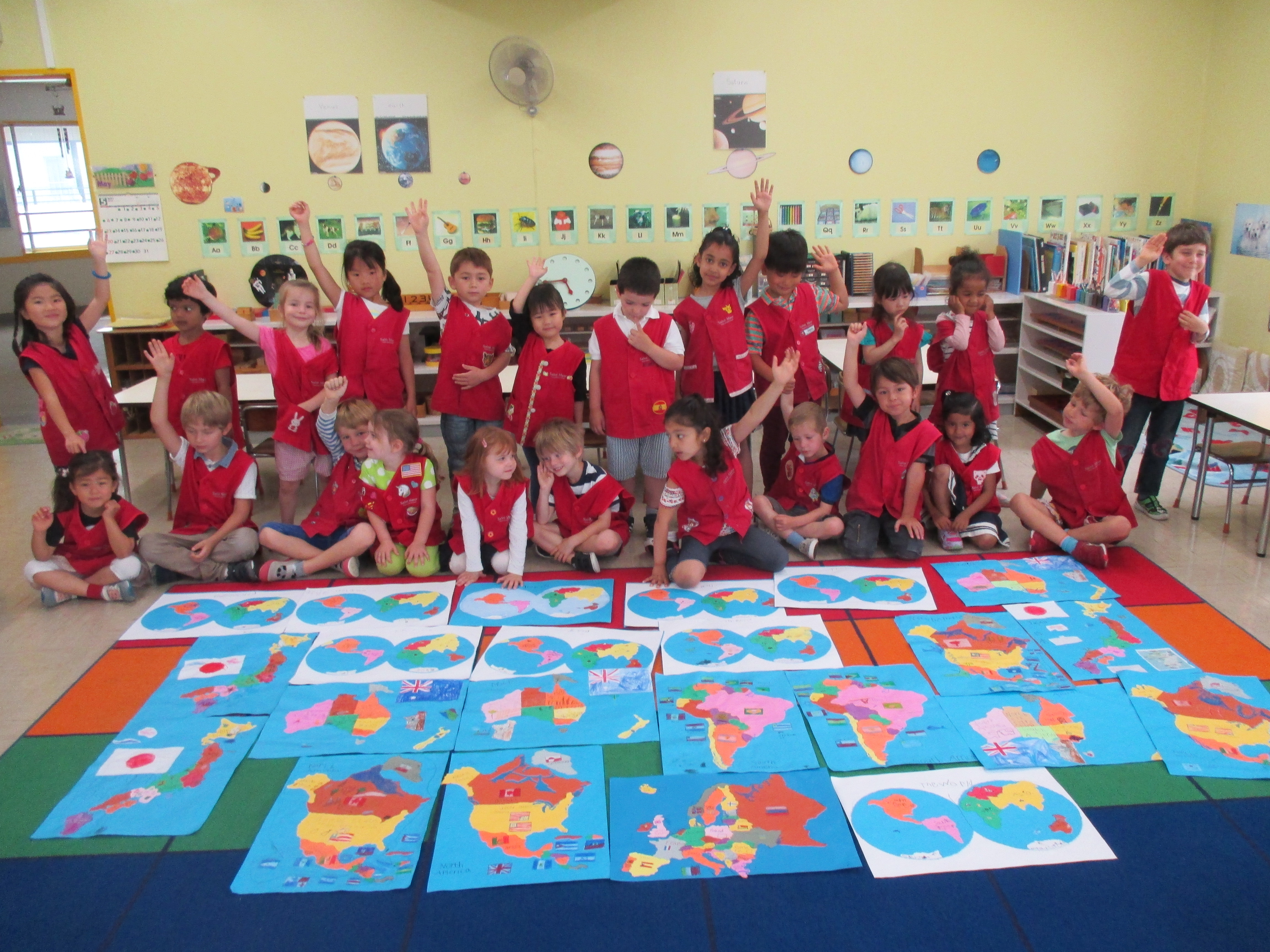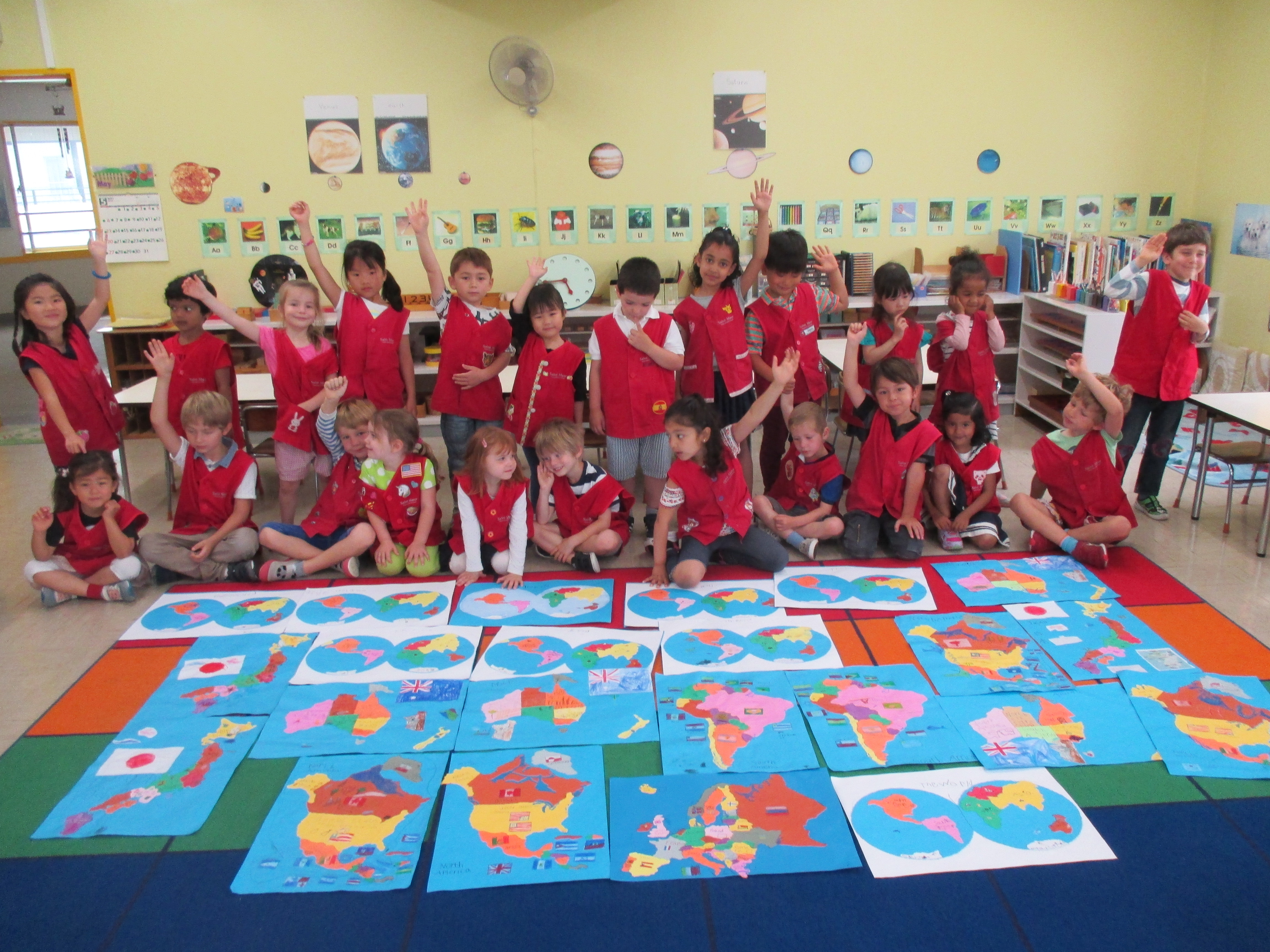 This school year we had children who could speak Chinese, English, French, German, Hindi, Japanese, Polish, Russian and/or Spanish.  At school, they all used English as their common language for study and communication.  Families may come and go from Saint Maur International School in Yokohama, but the fact that our students develop friendships and study with classmates from around the world will be an asset wherever they may live in this international global society of ours.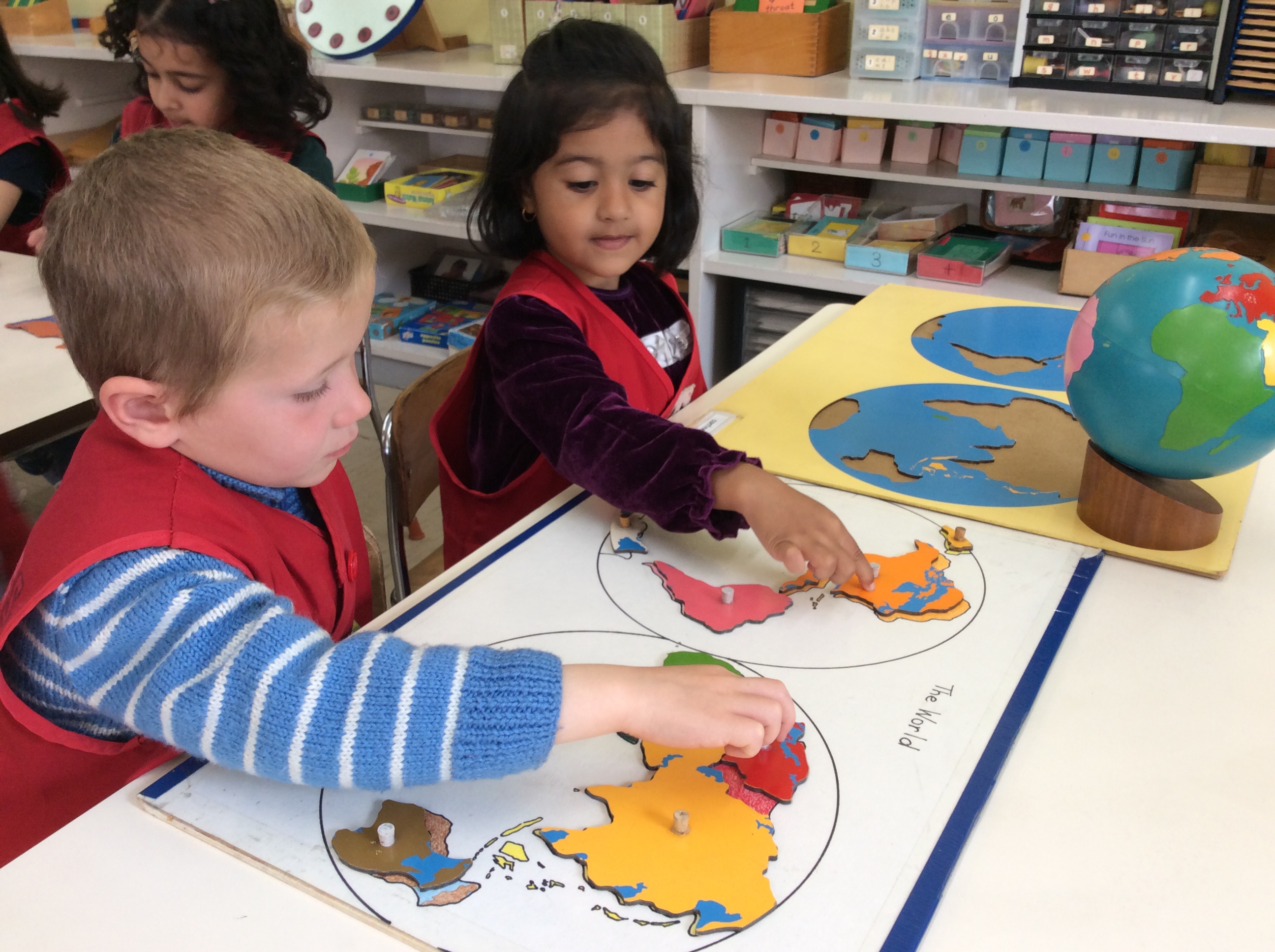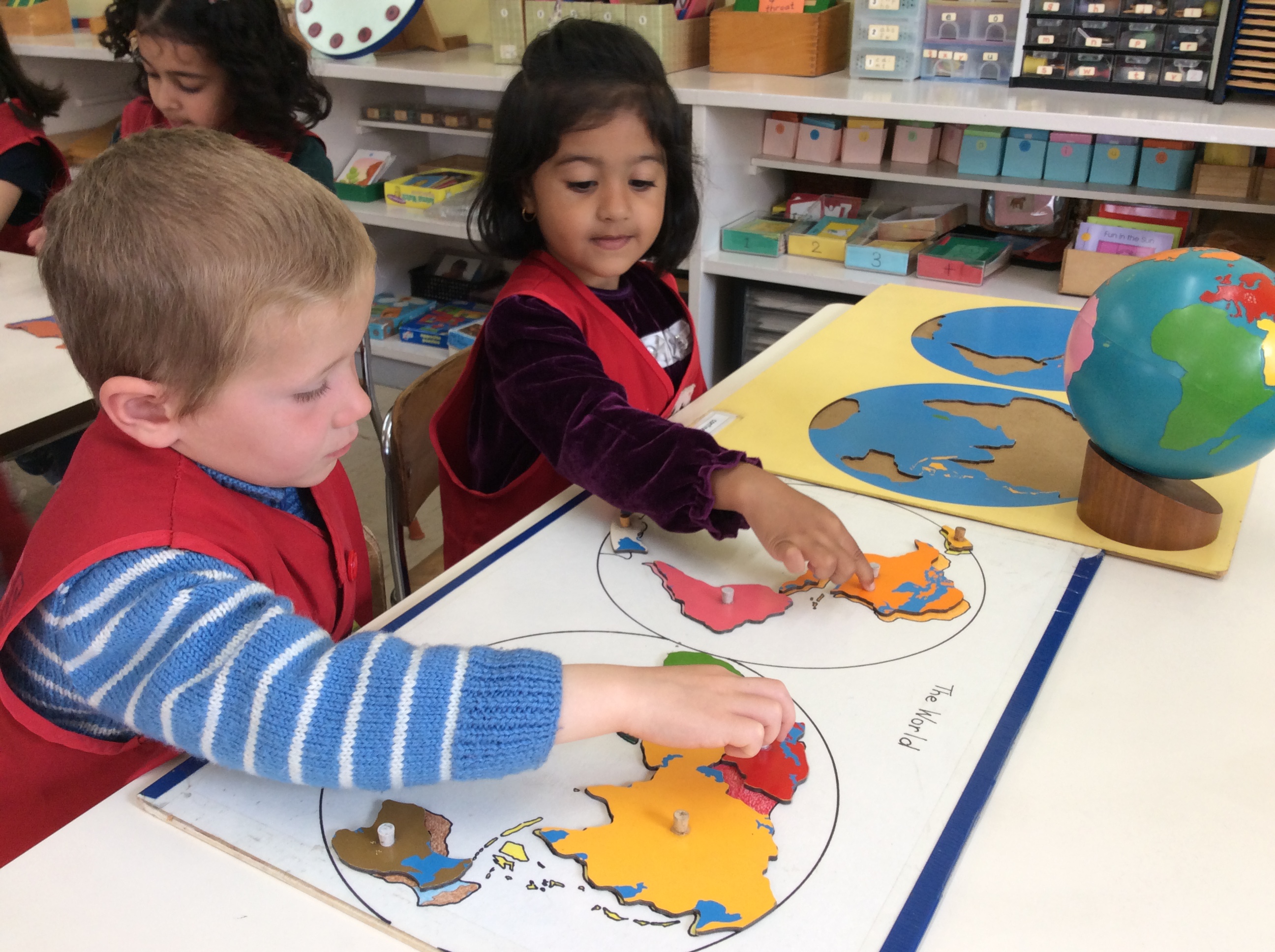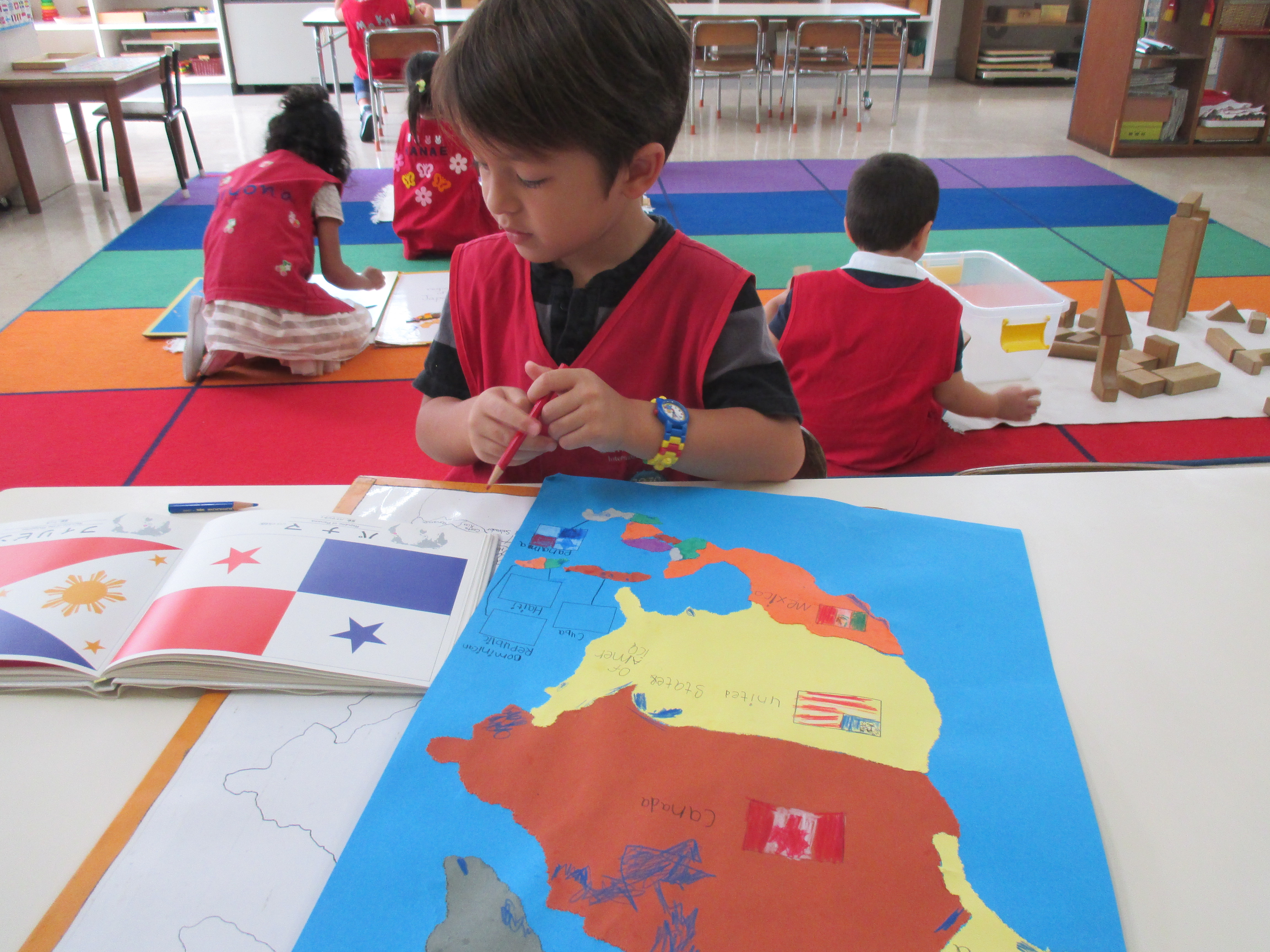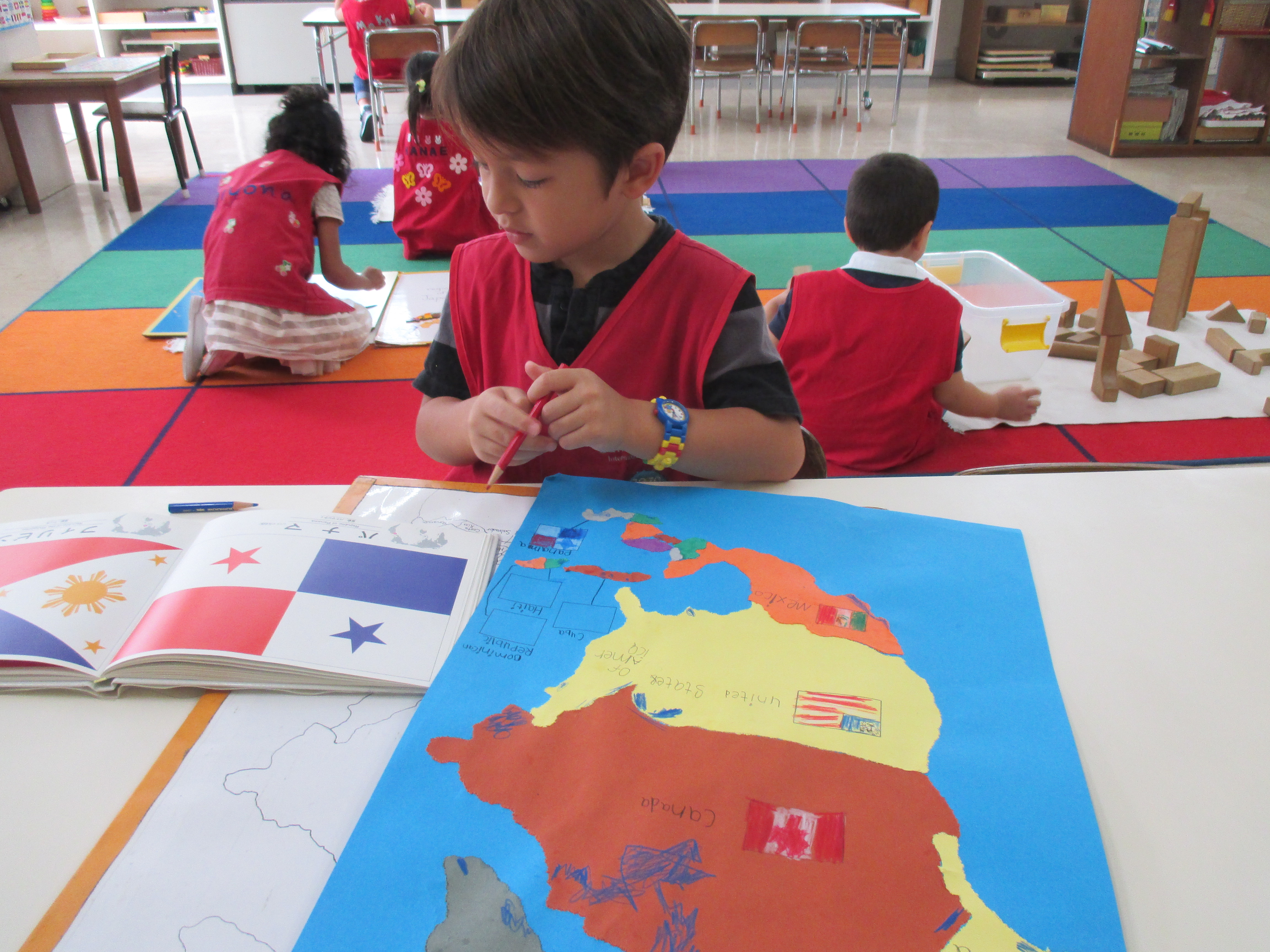 "Look, your pants have the same color as this flag of Thailand!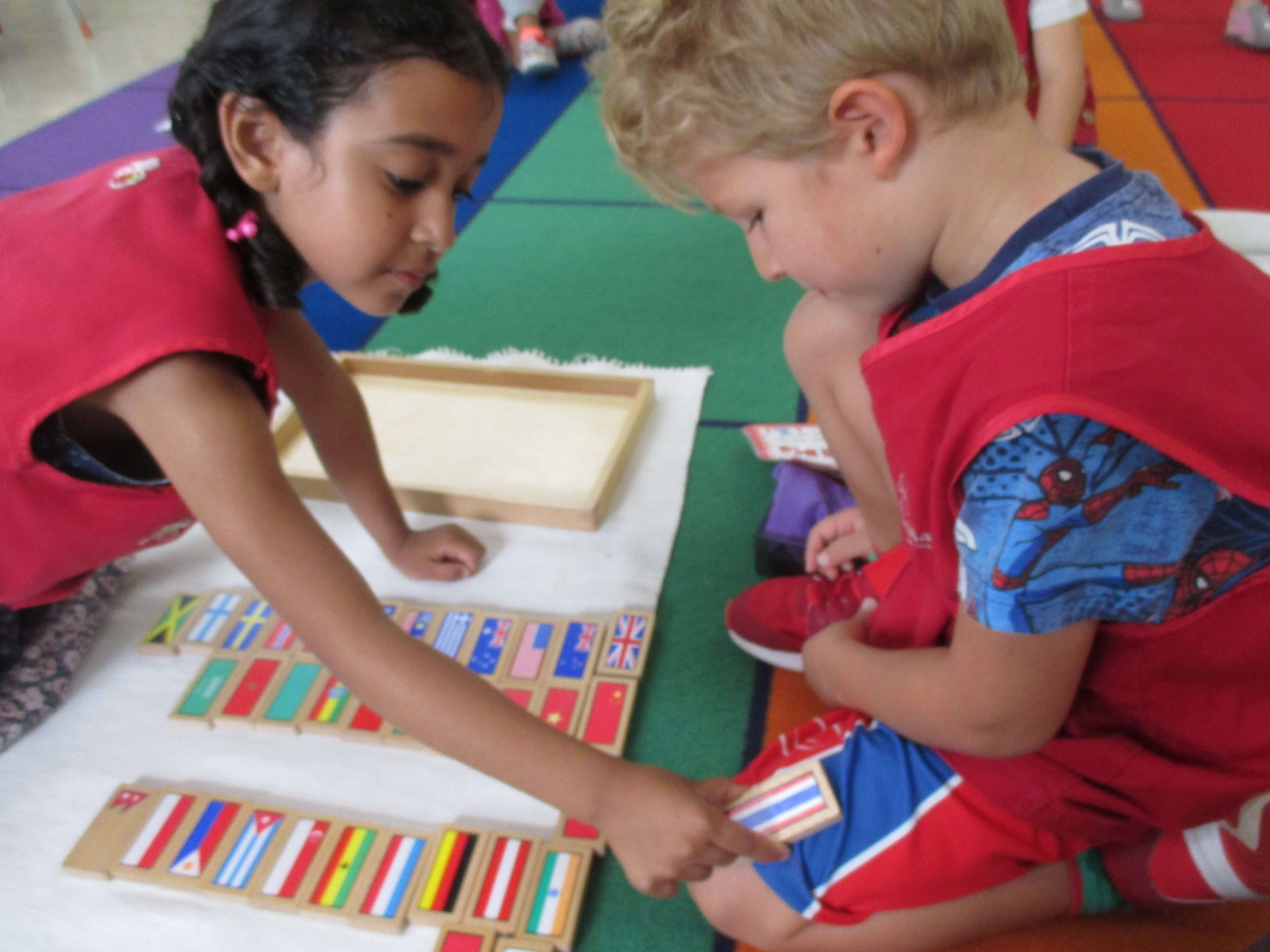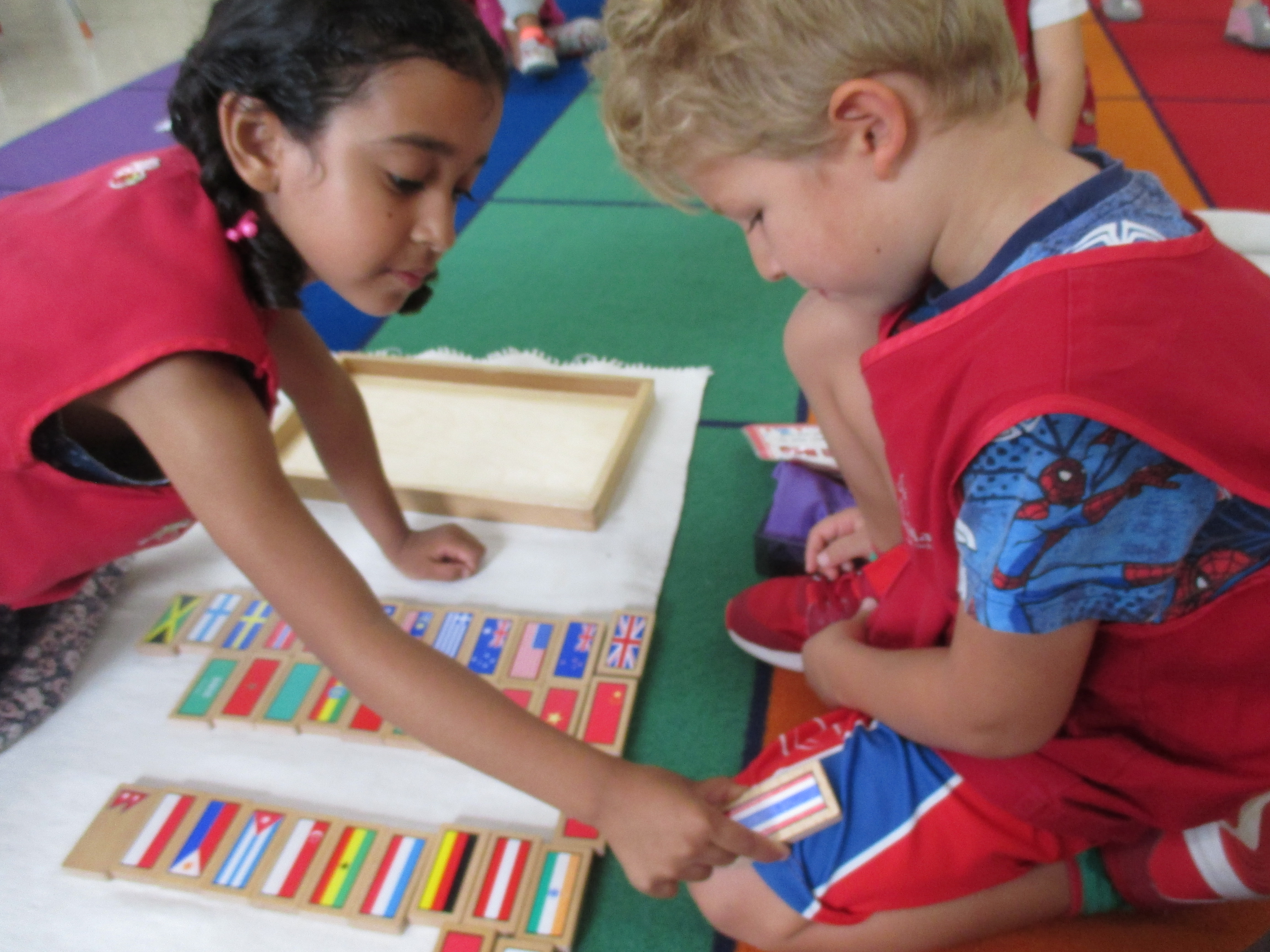 Figuring out the puzzles.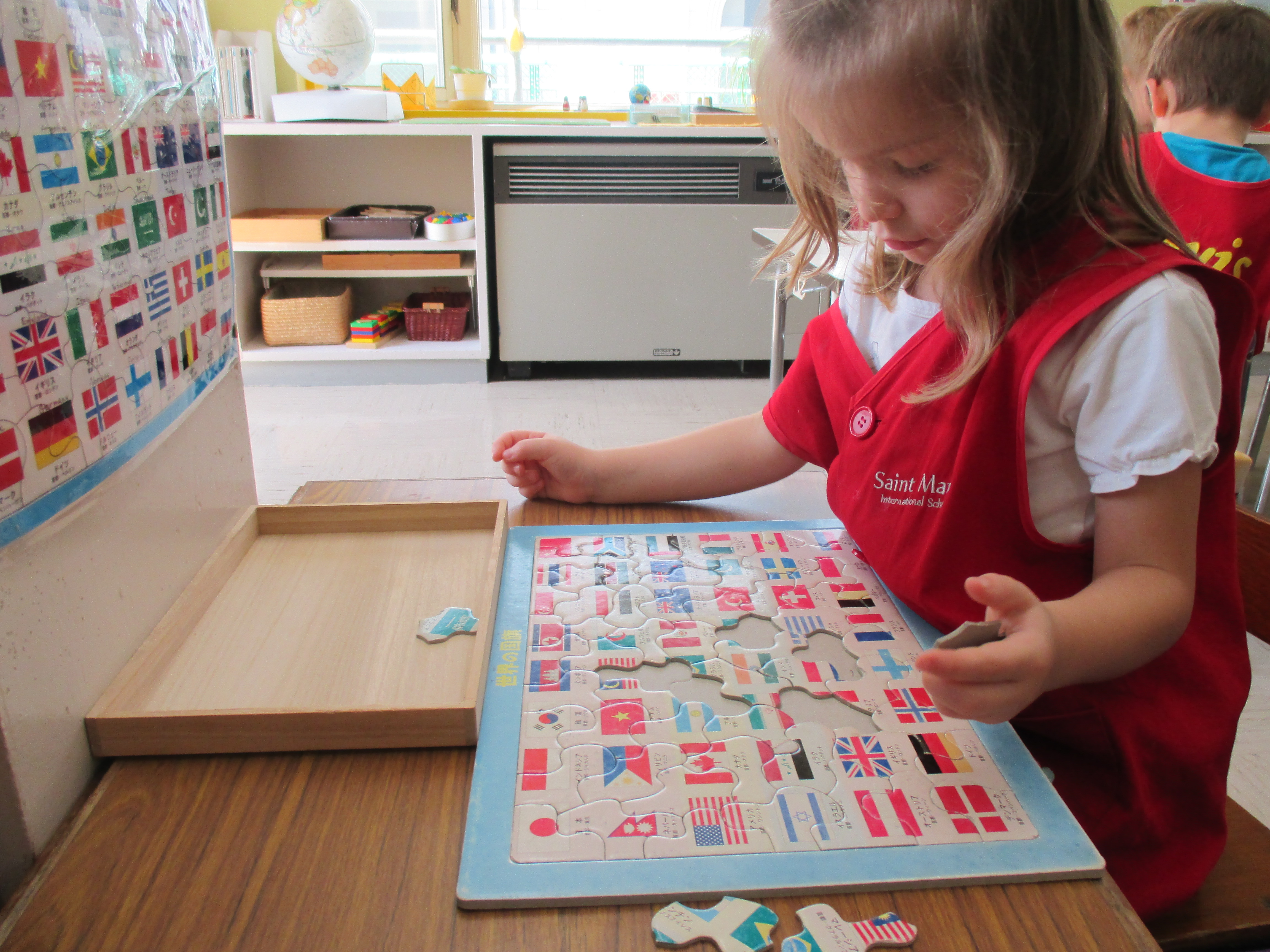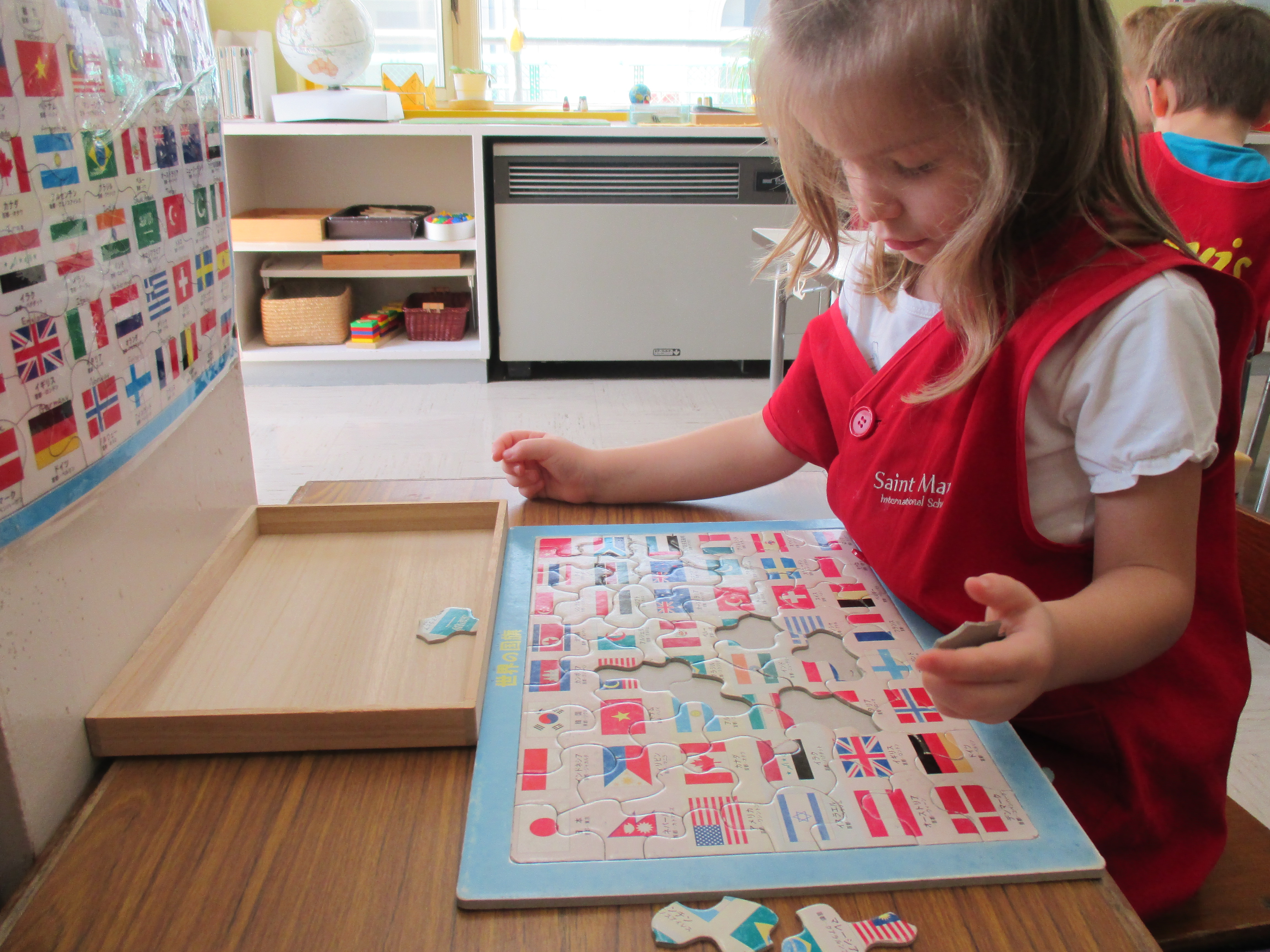 Saint Maur is the oldest international school in Japan, having celebrated its 145th year.  Today, we can marvel on the countless number of students from around the world who have attended Saint Maur for their education and have become part of its rich history.  The children truly experience the song, "It's a small world after all", in the classrooms.
For Mother's Day, the children made heart-shaped flower cards for their moms to thank them for their love.
The children made their own clocks, so they could answer the question, "What time is it?"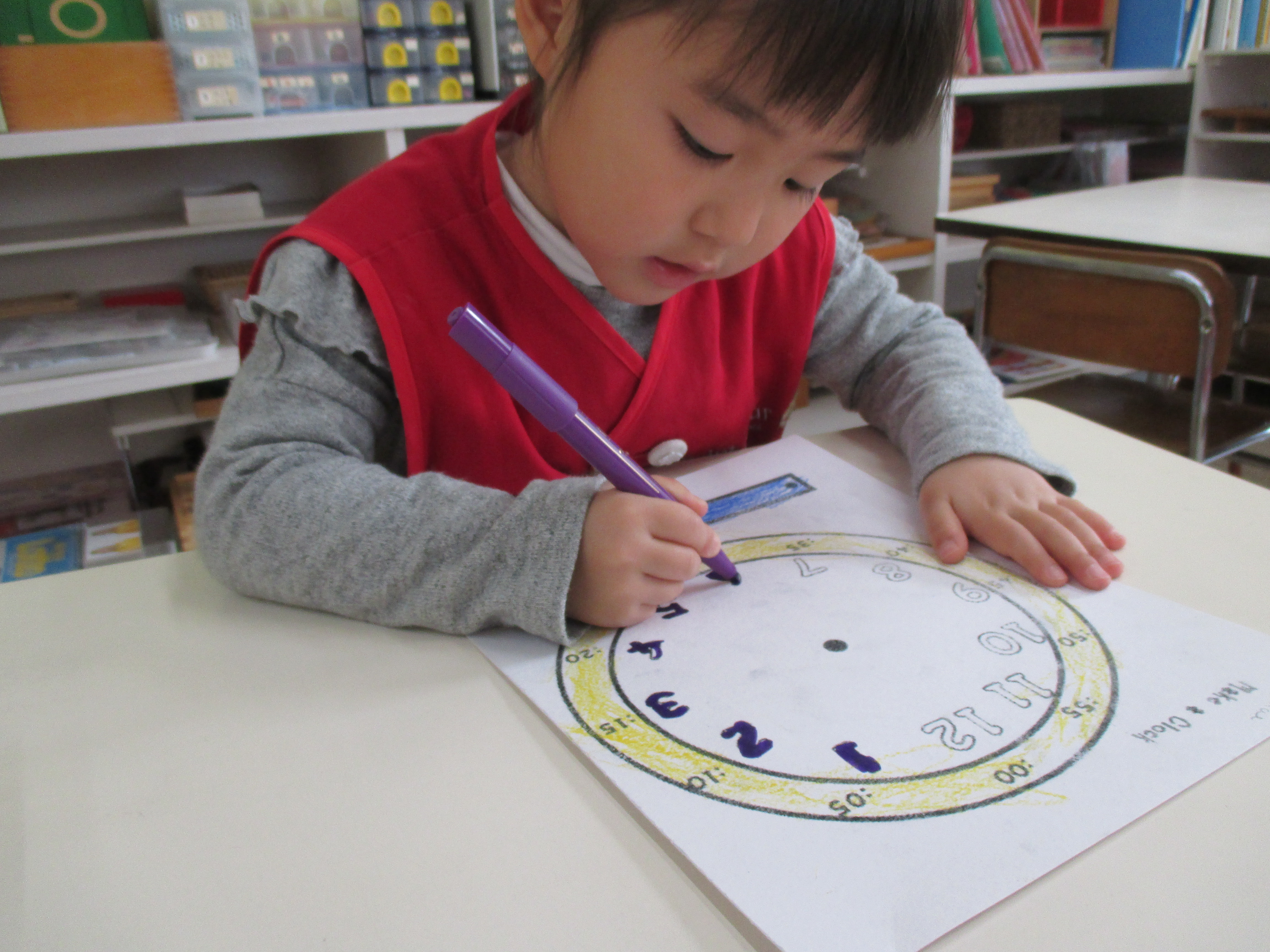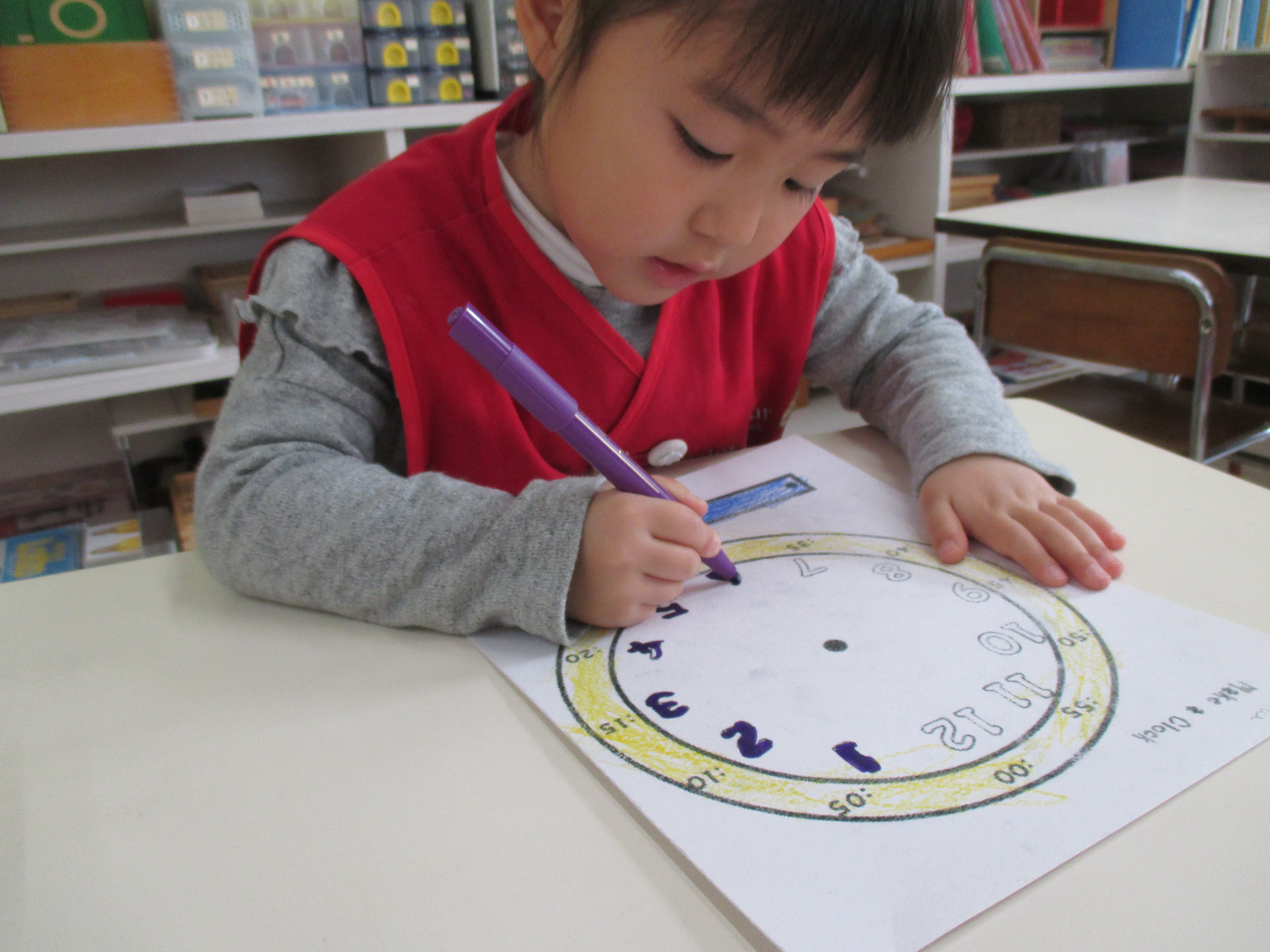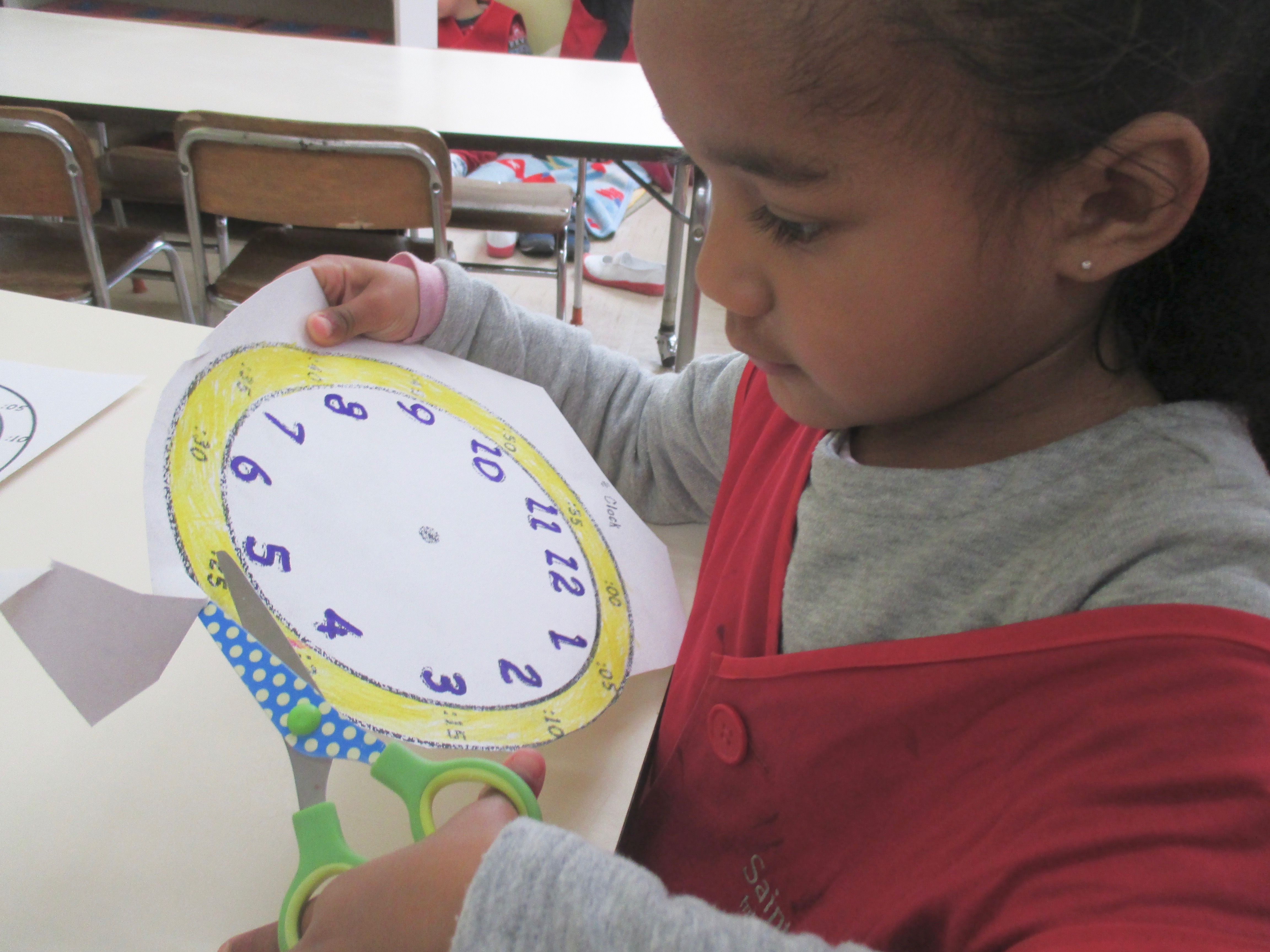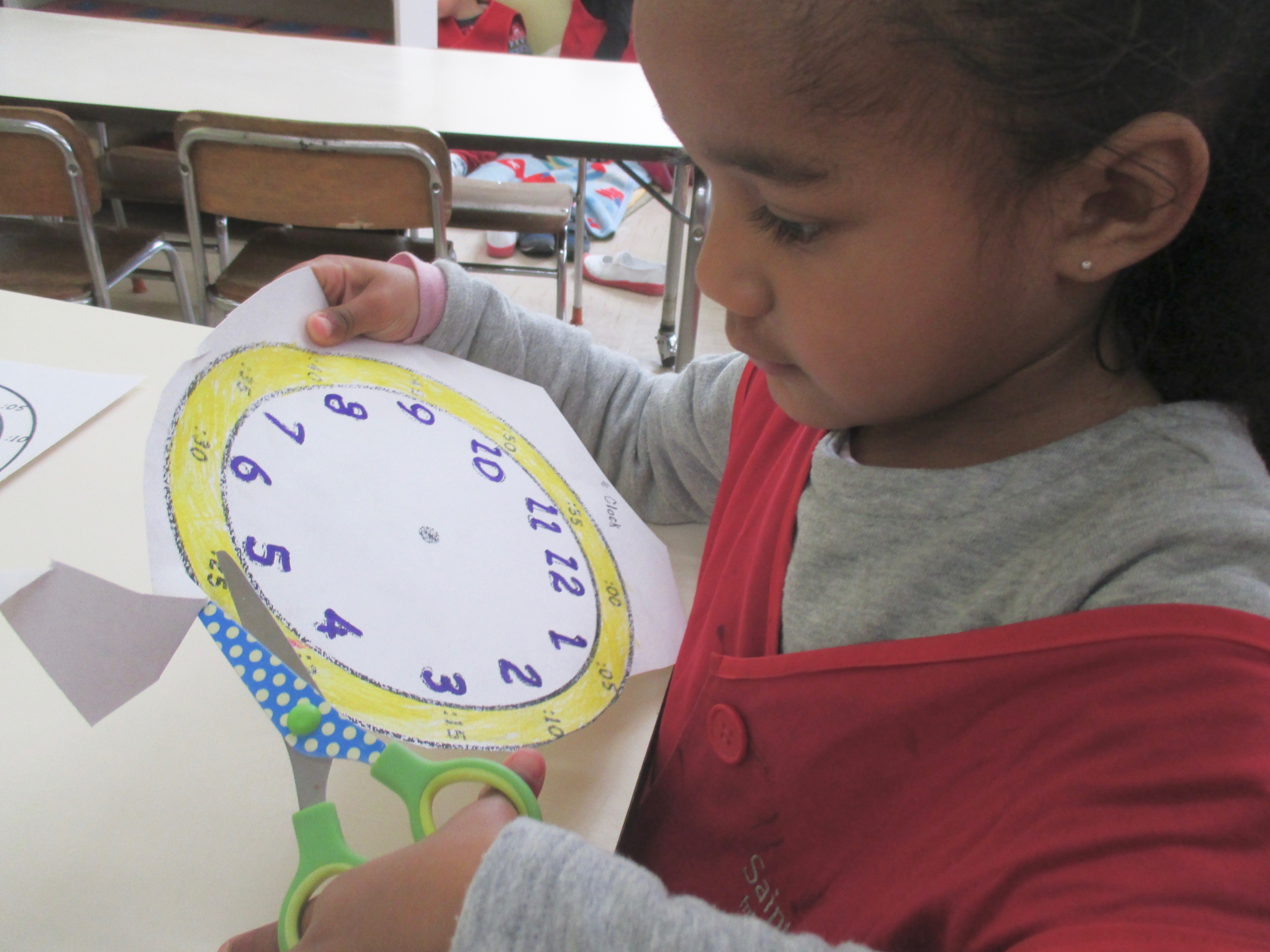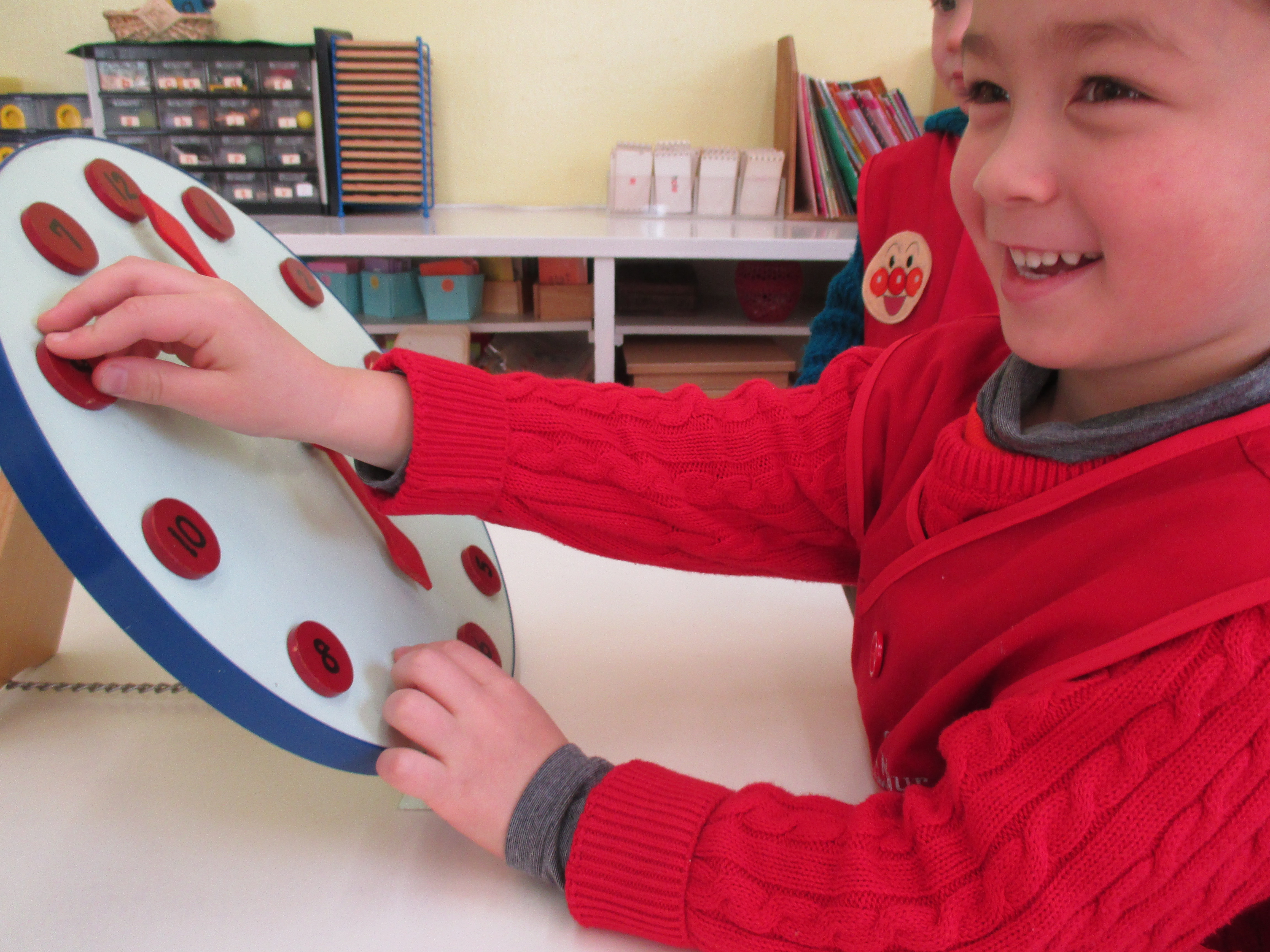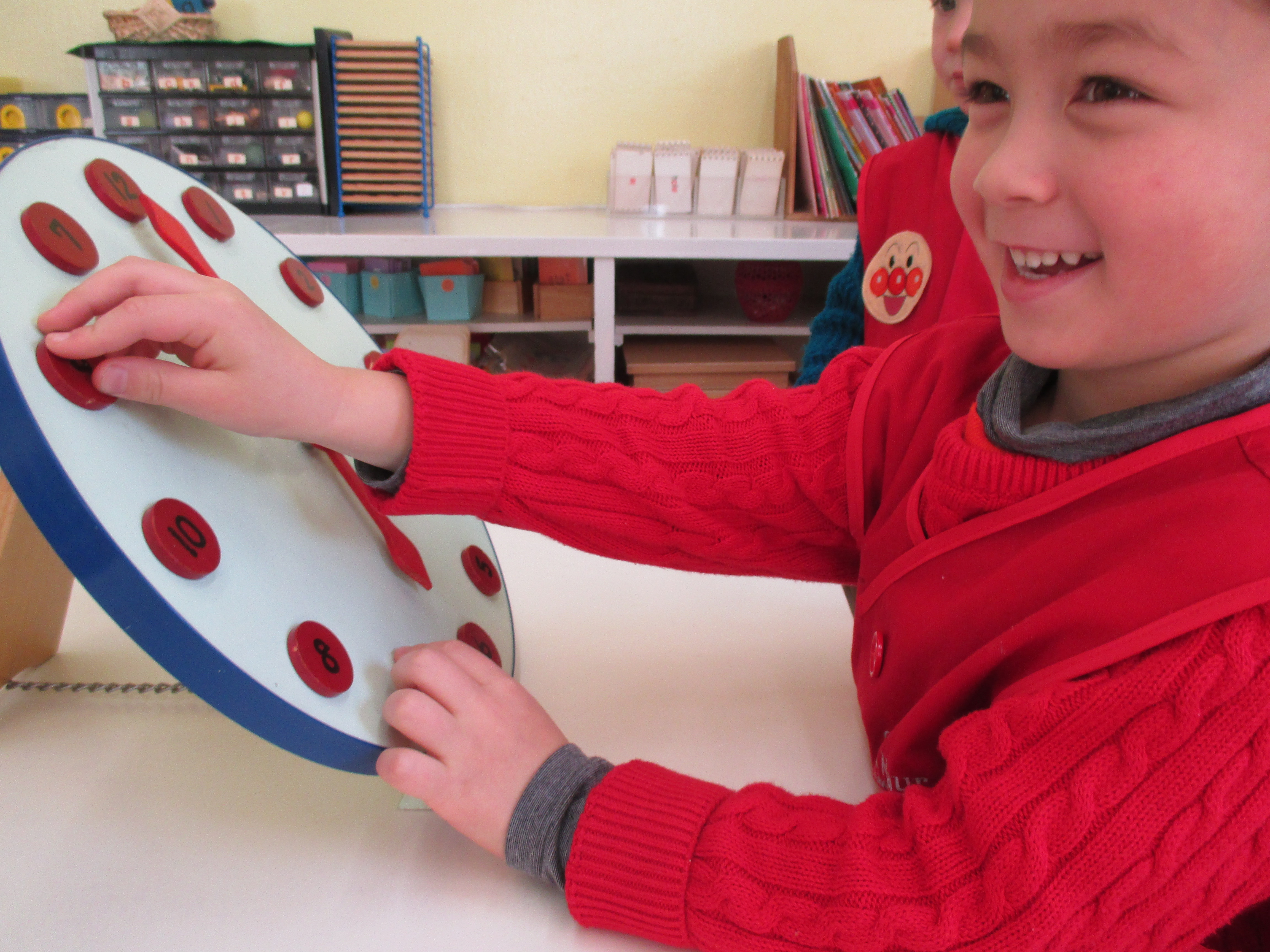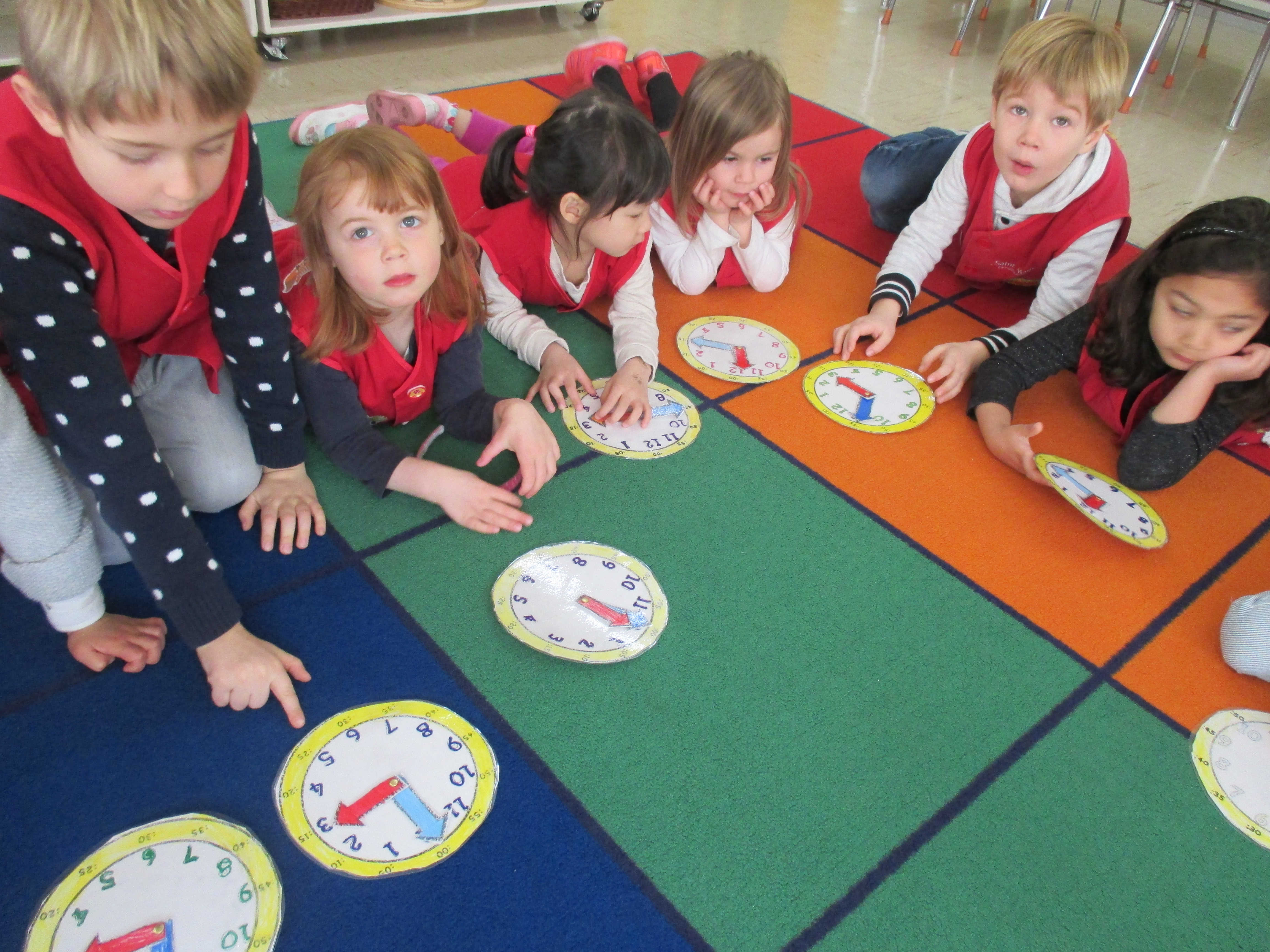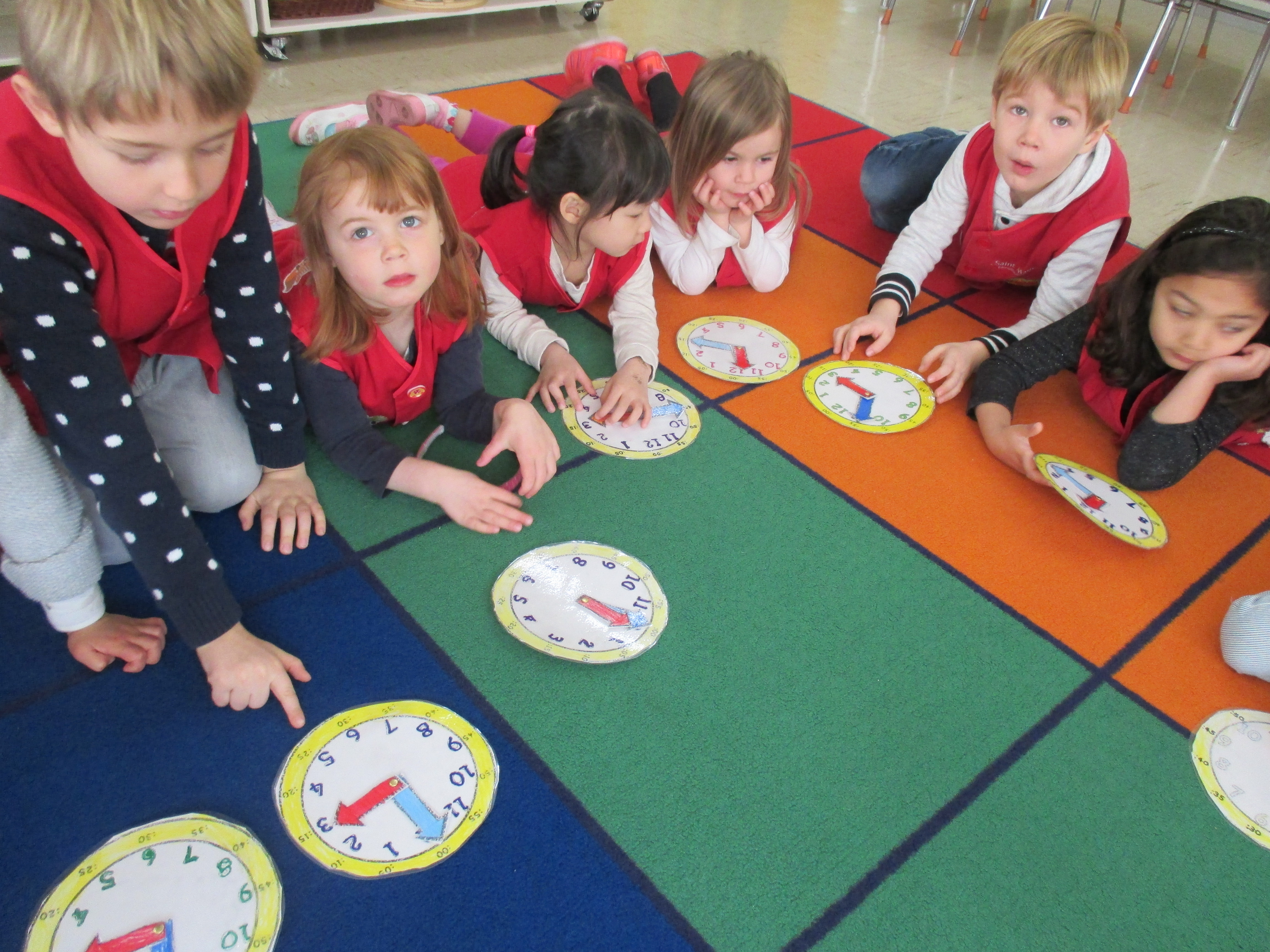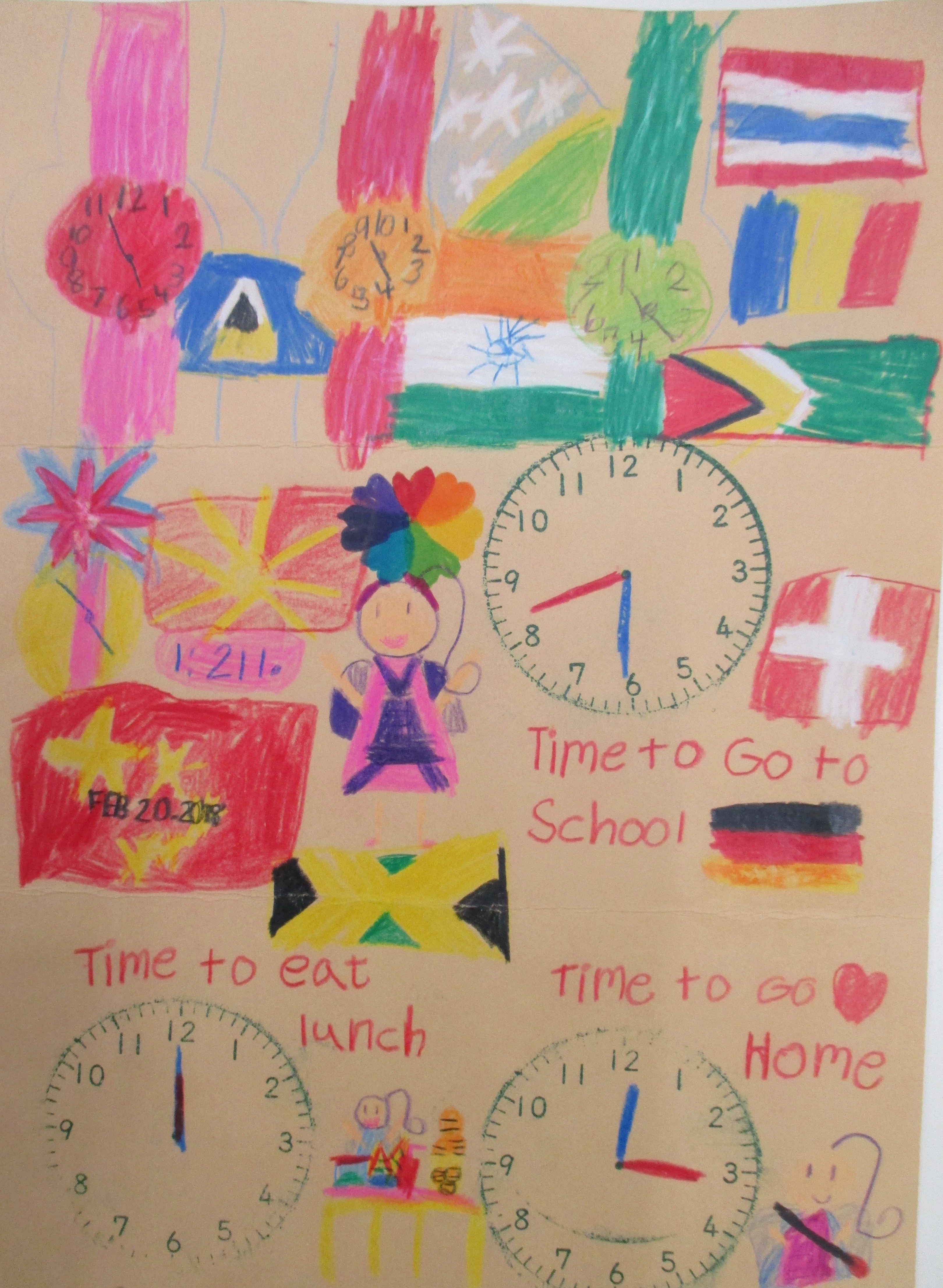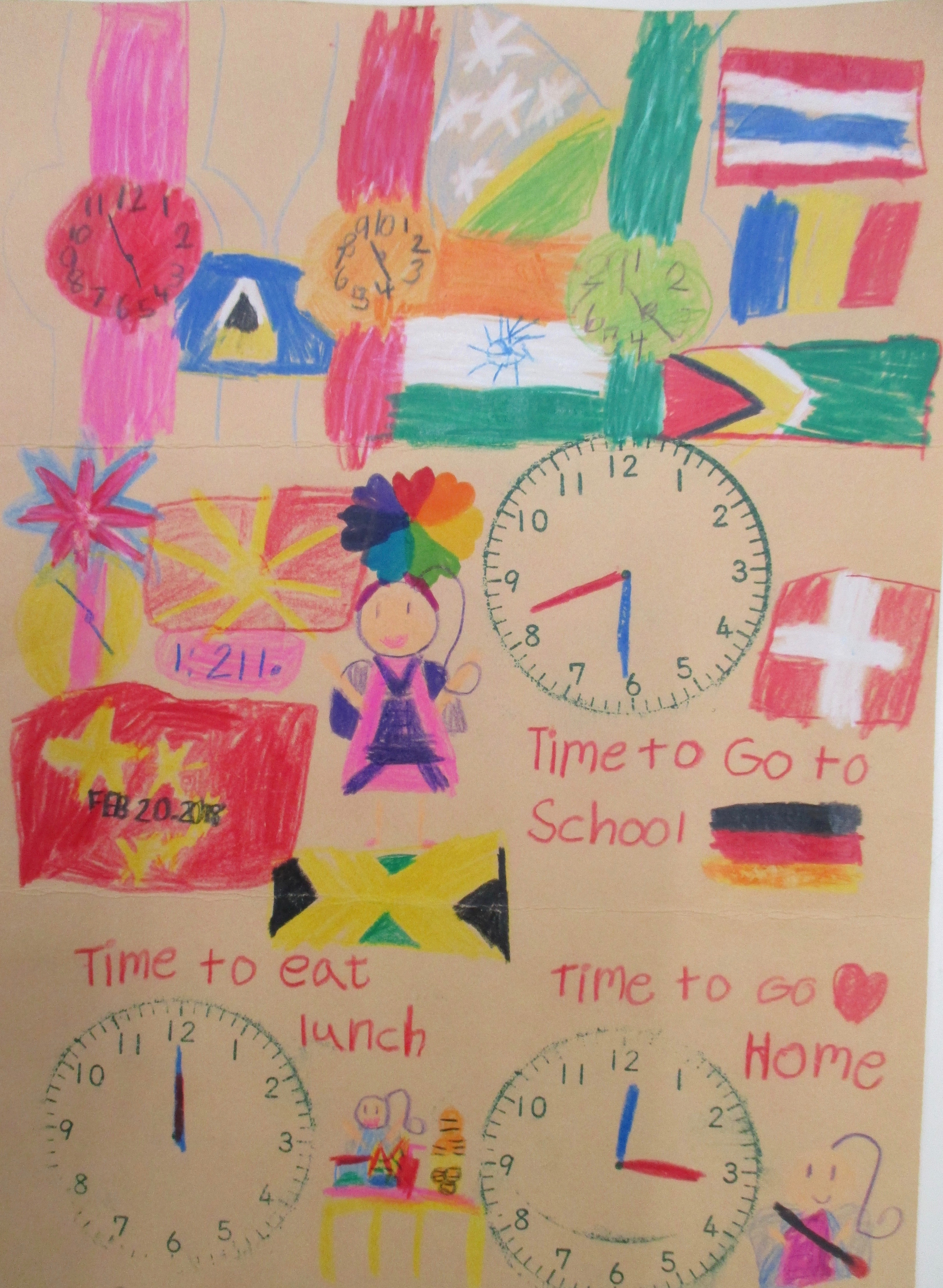 The children also learned about the Solar System, and studied about the eight planets, including our Earth, that all orbit the Sun.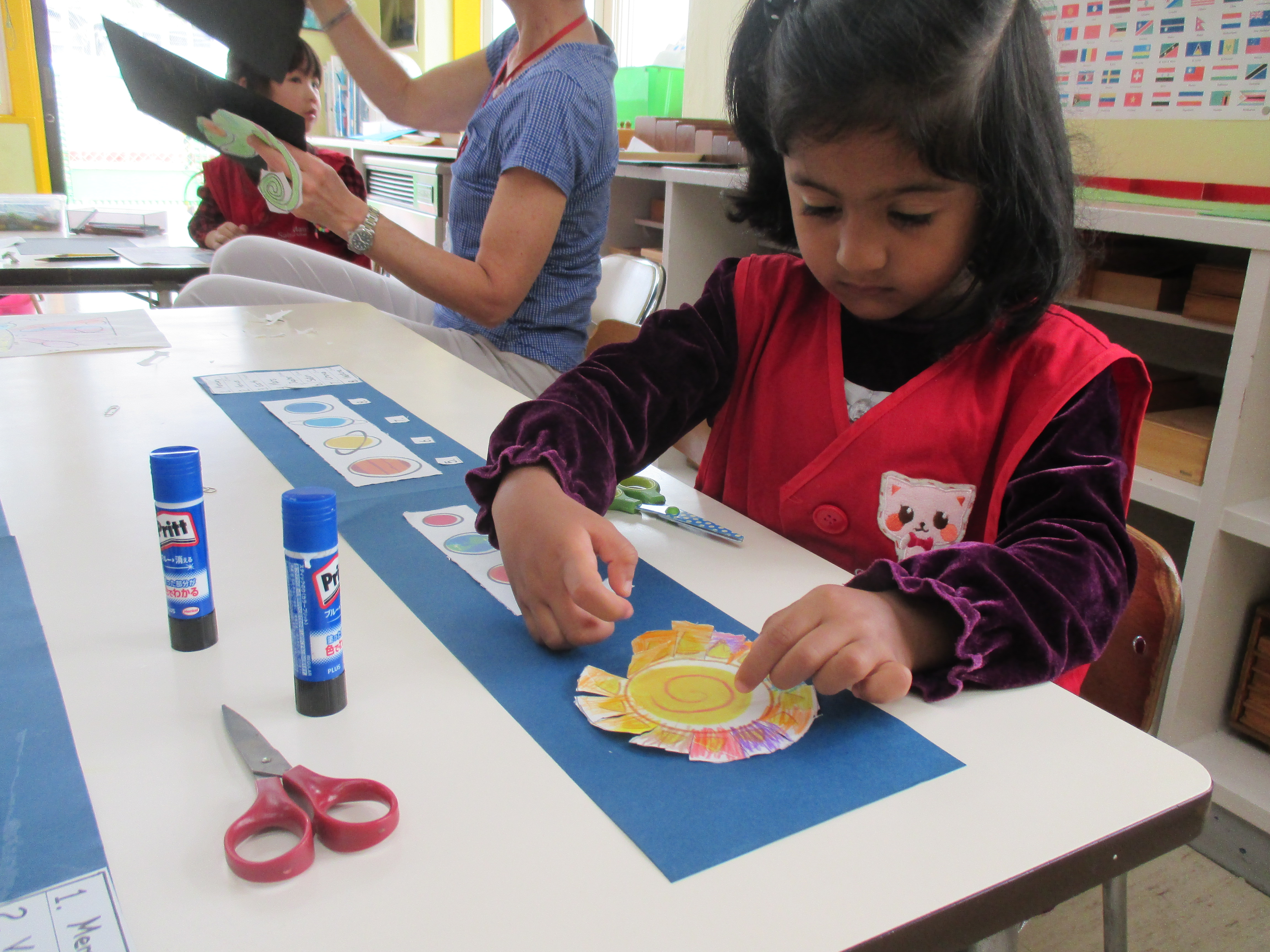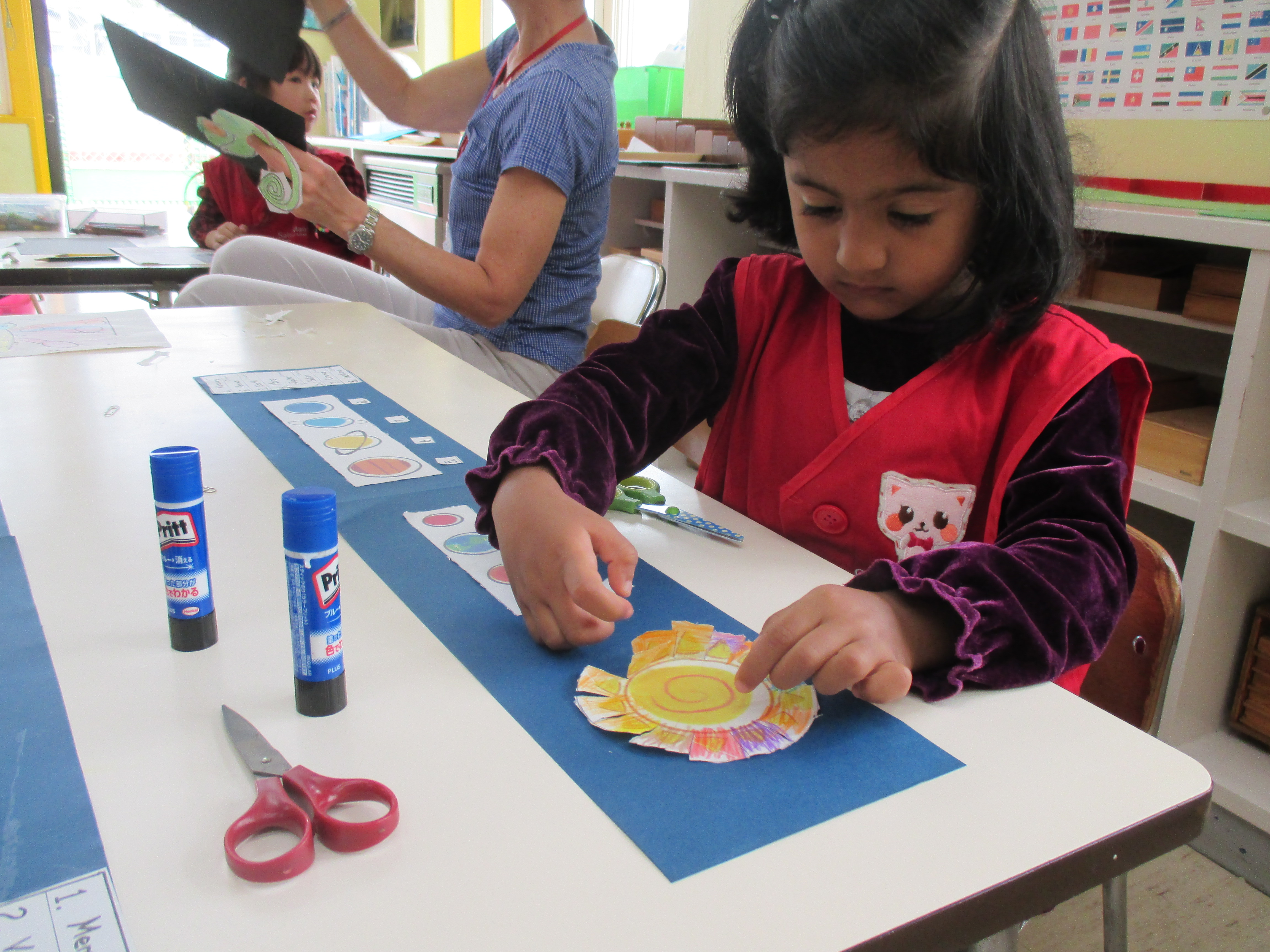 In the month of May, the Kazenoko Theater Group came to our school to perform three folktales from around the world.
The Annual Sports Day was comprised of color teams and held in the temporary gymnasium.
Some events were held outside the Montessori School building.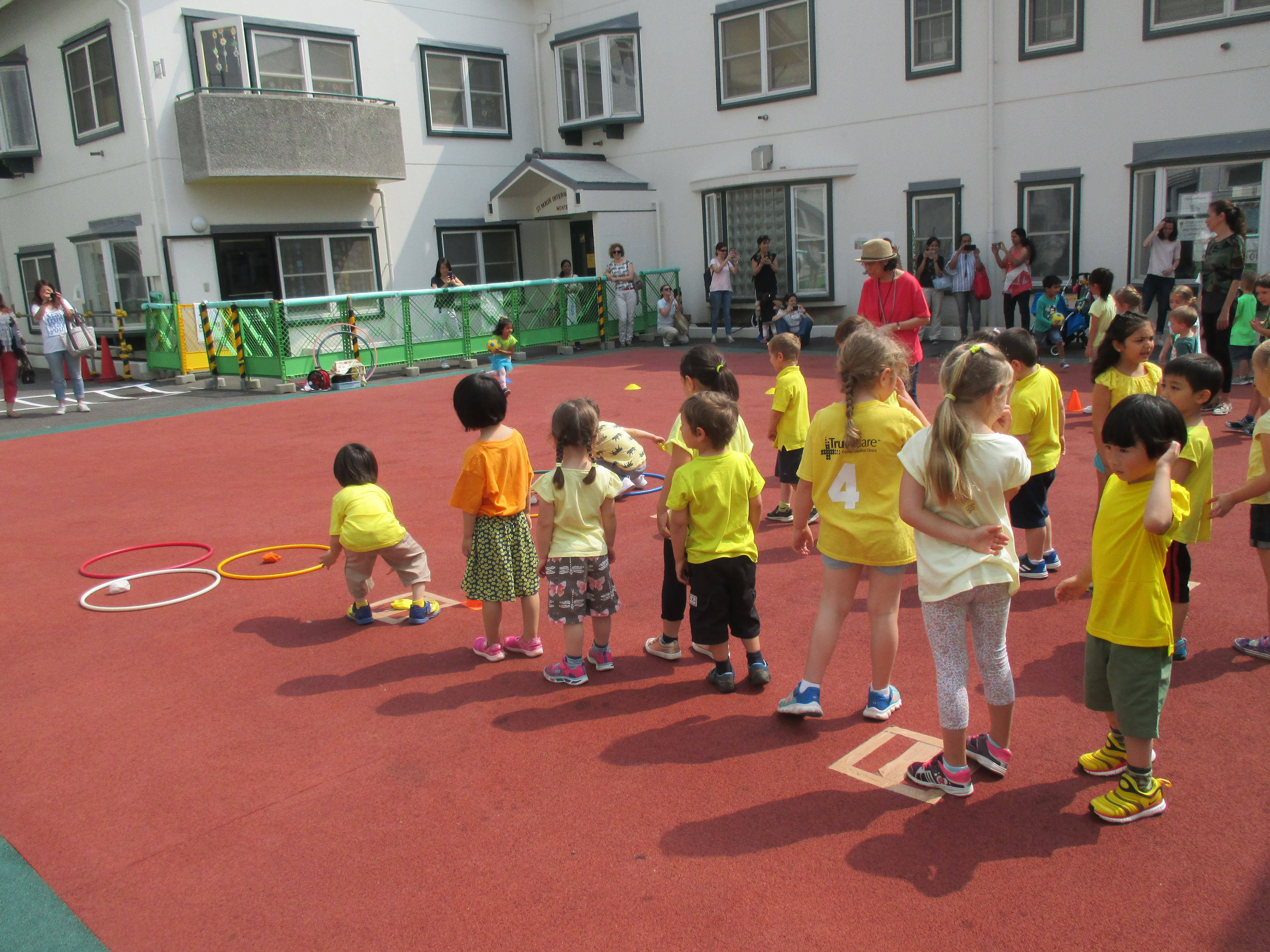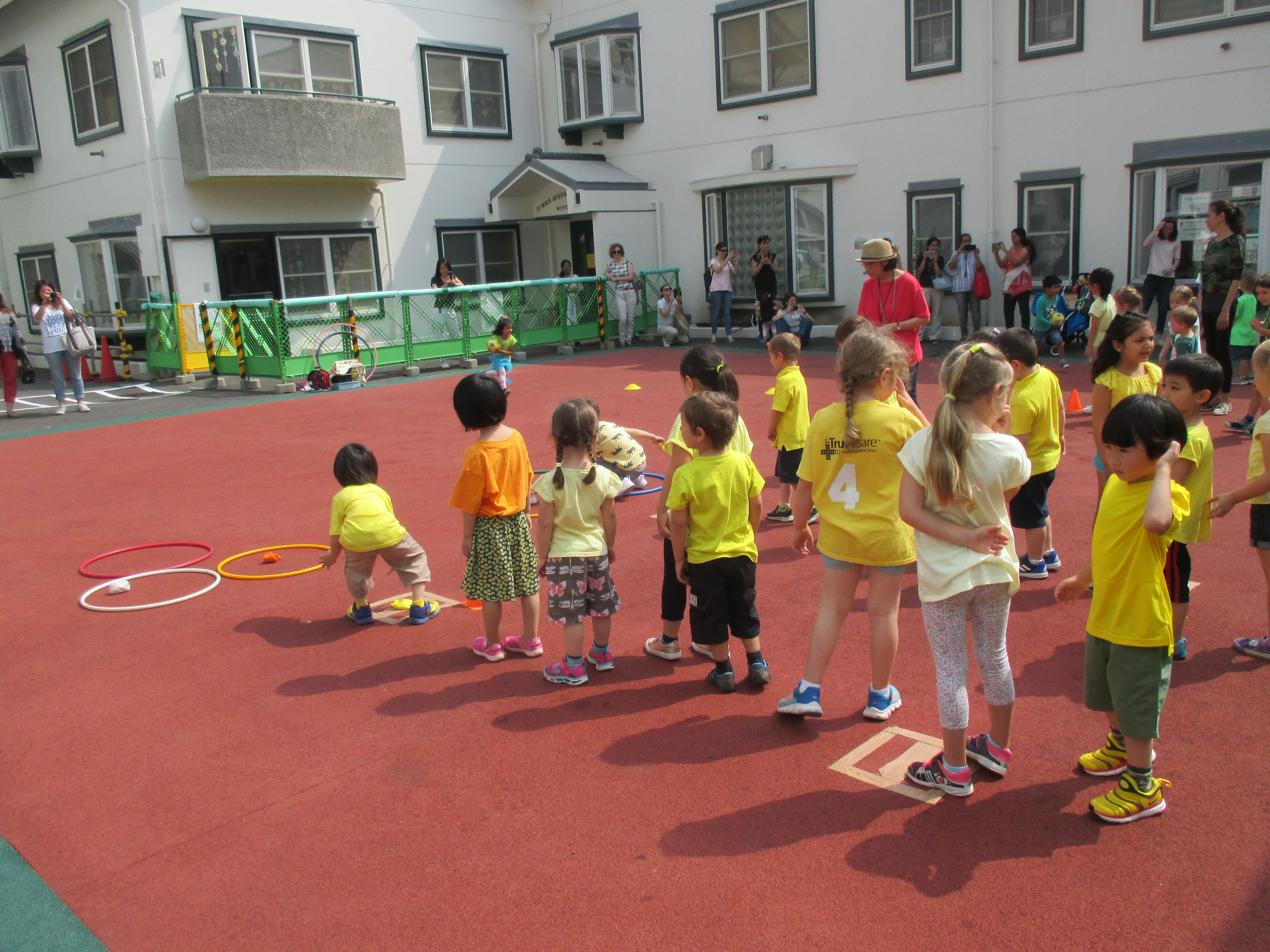 The Annual Family Picnic was enjoyed by the children and their parents at nearby Negishi Park.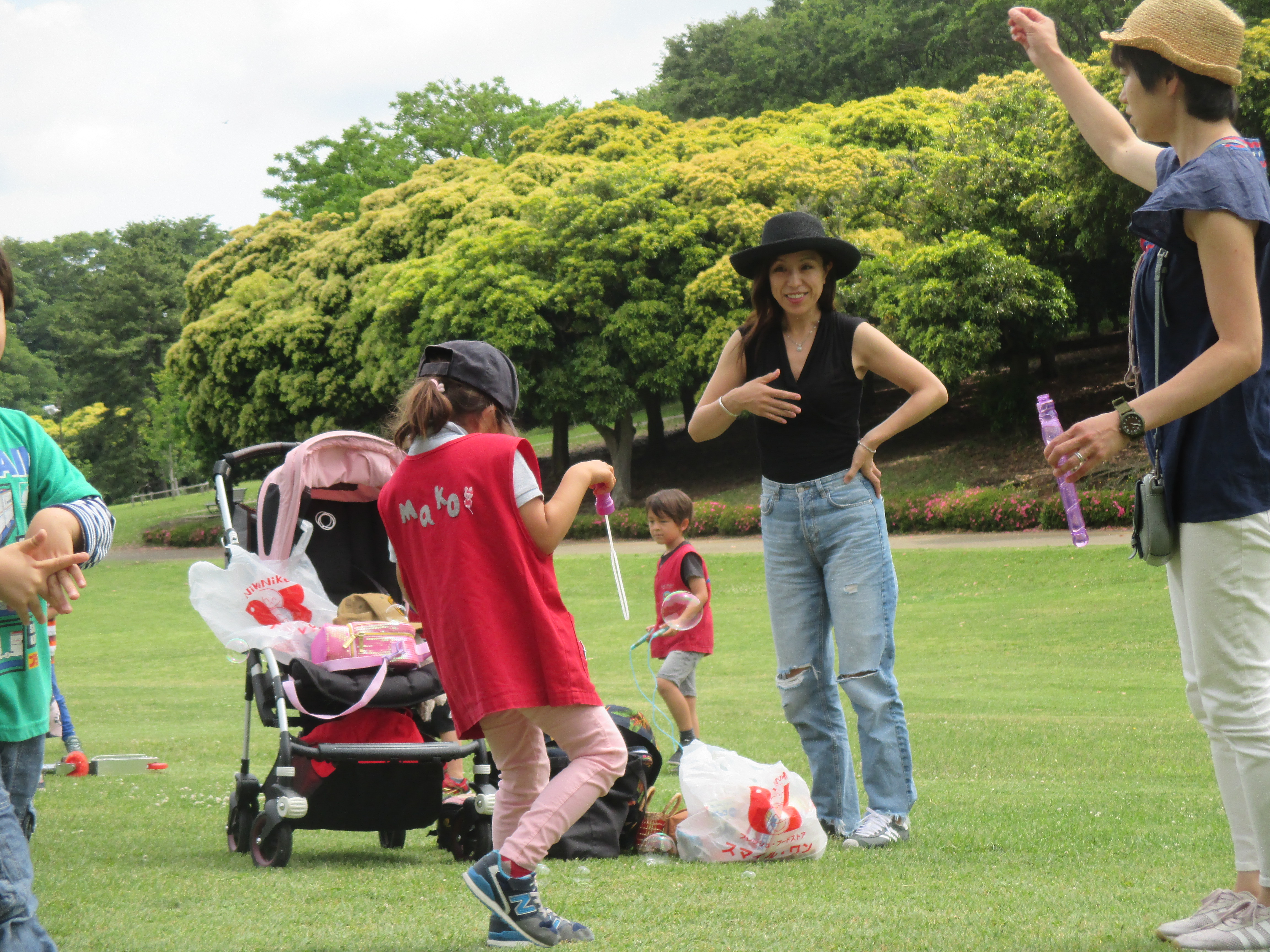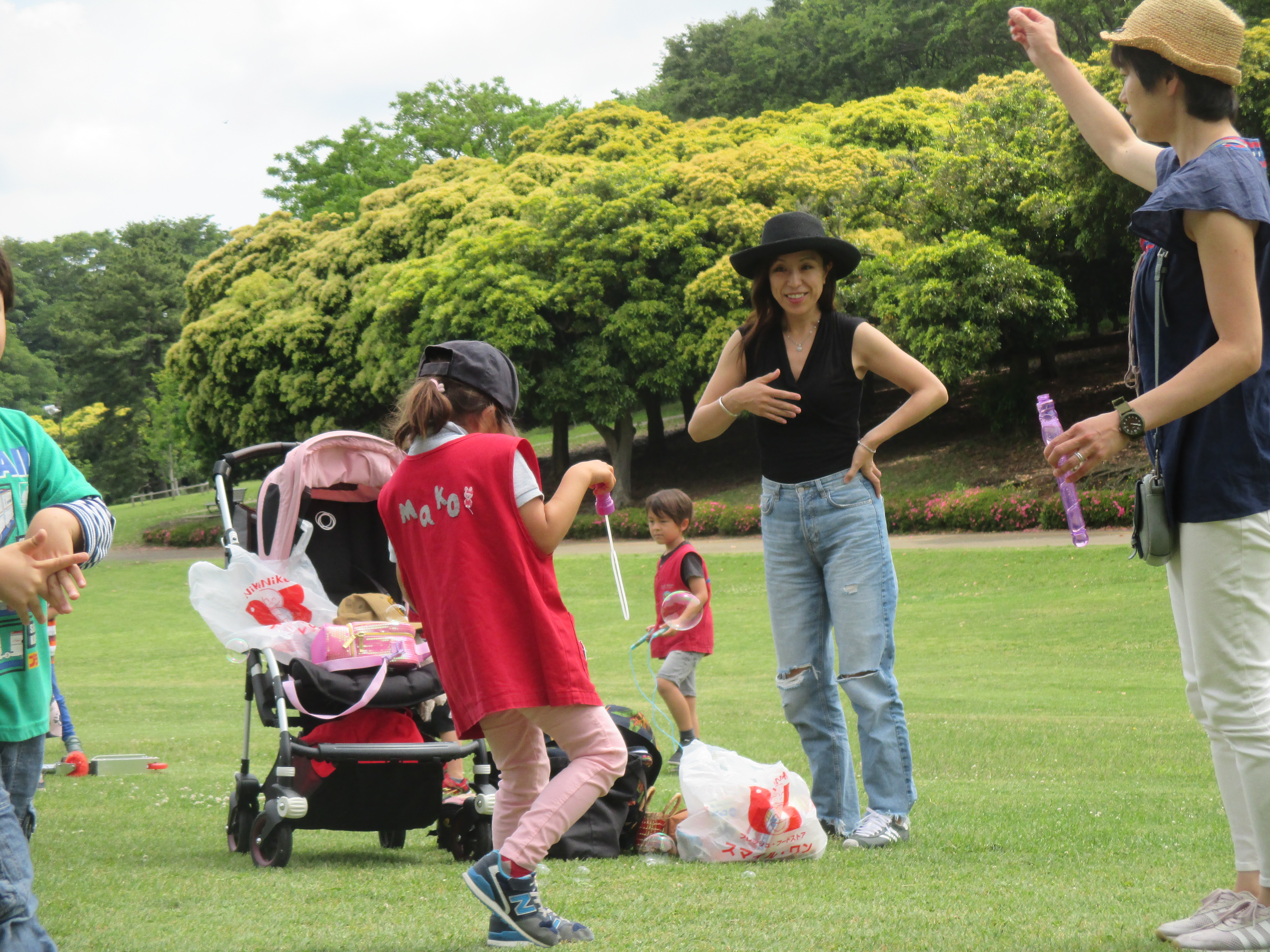 Here is looking back on this past school year to reflect on what the children have discovered.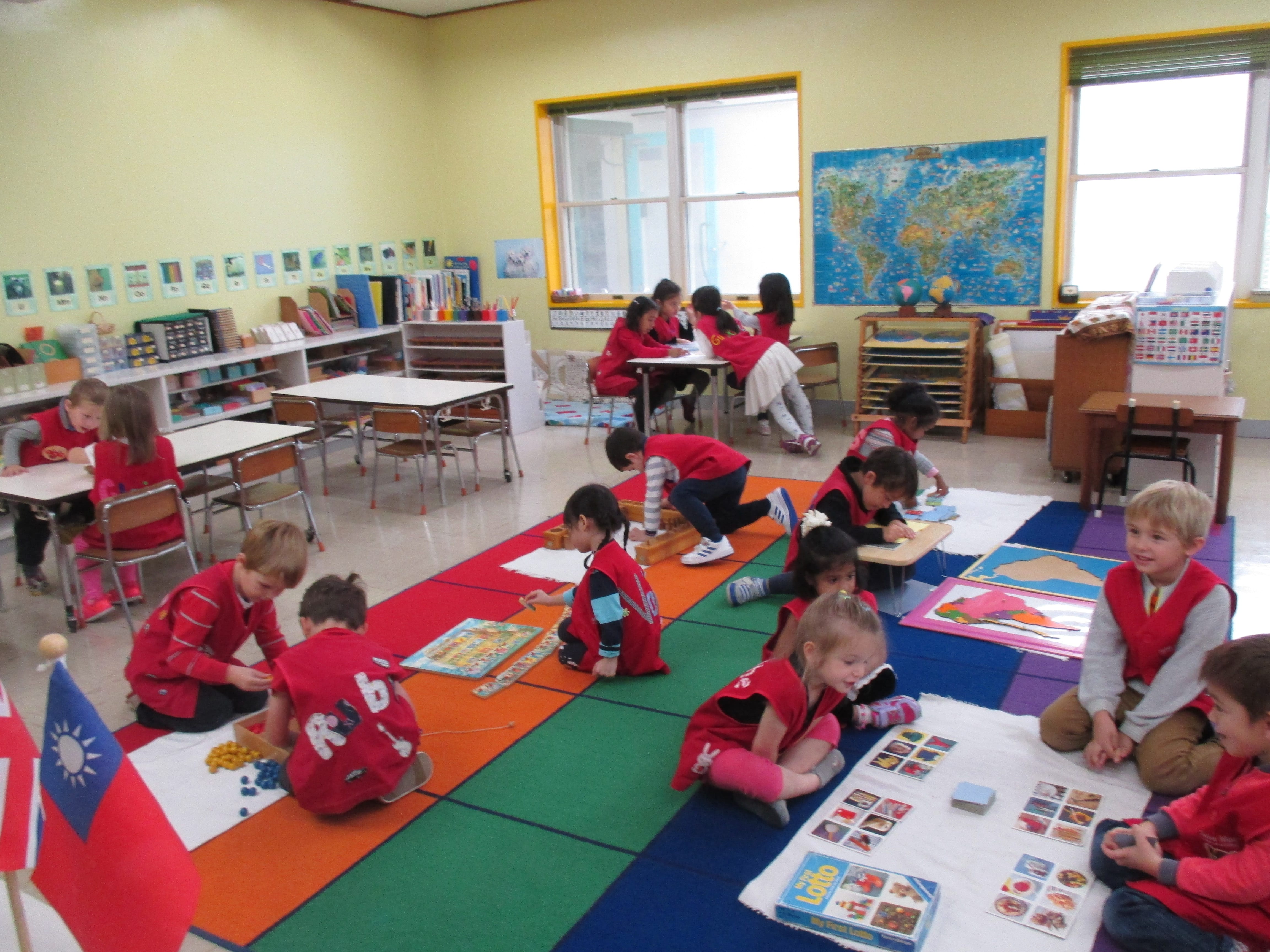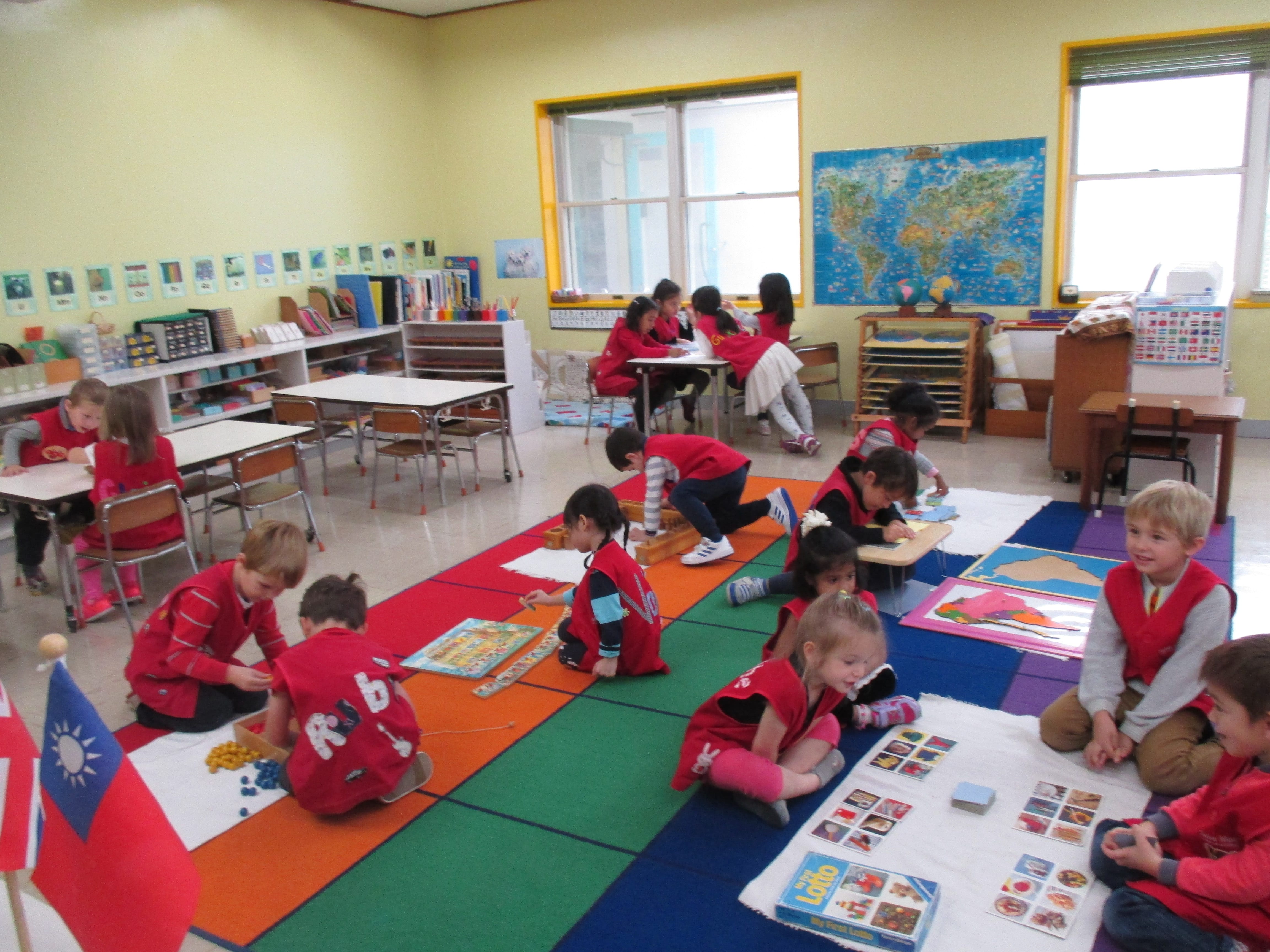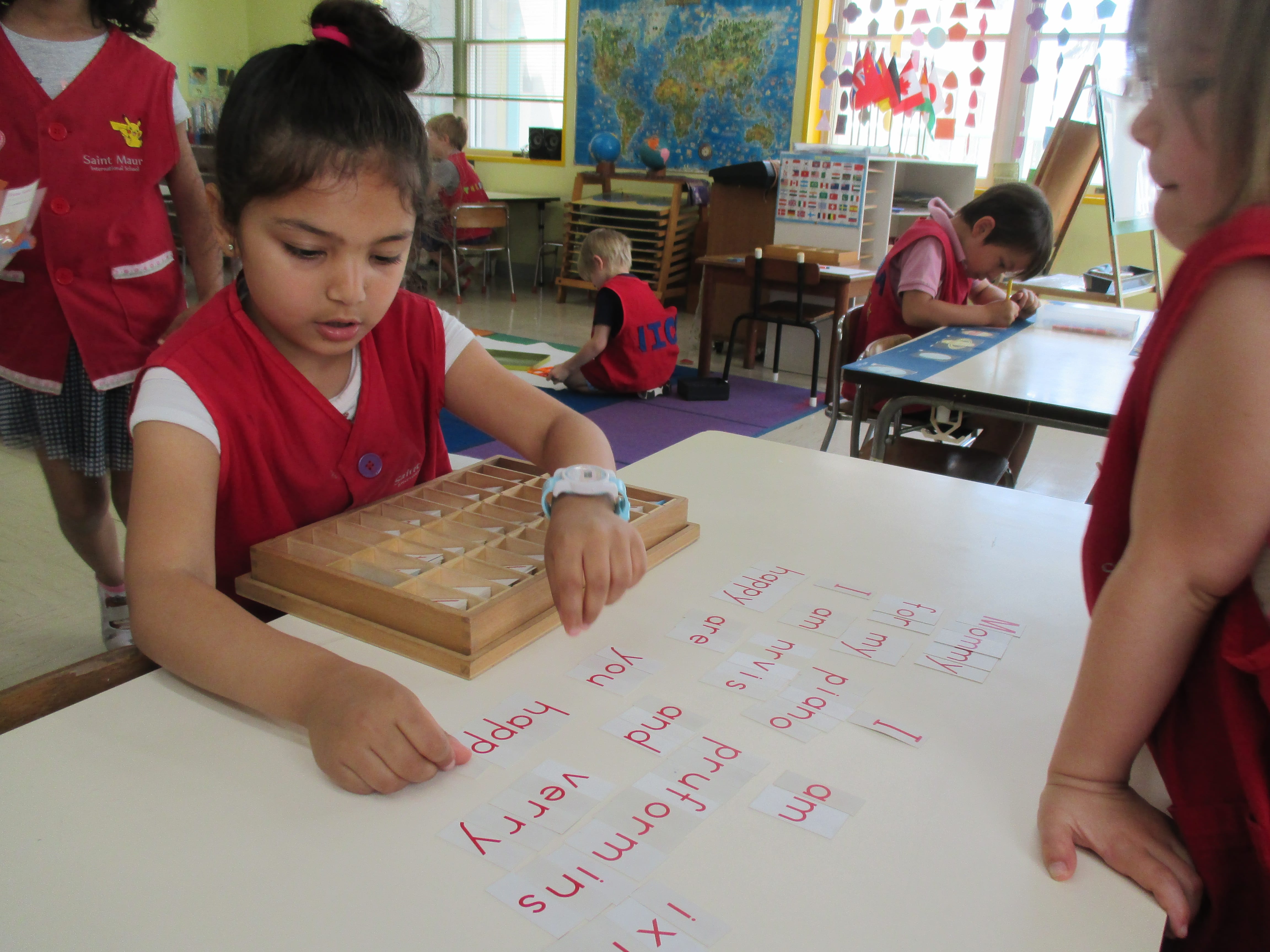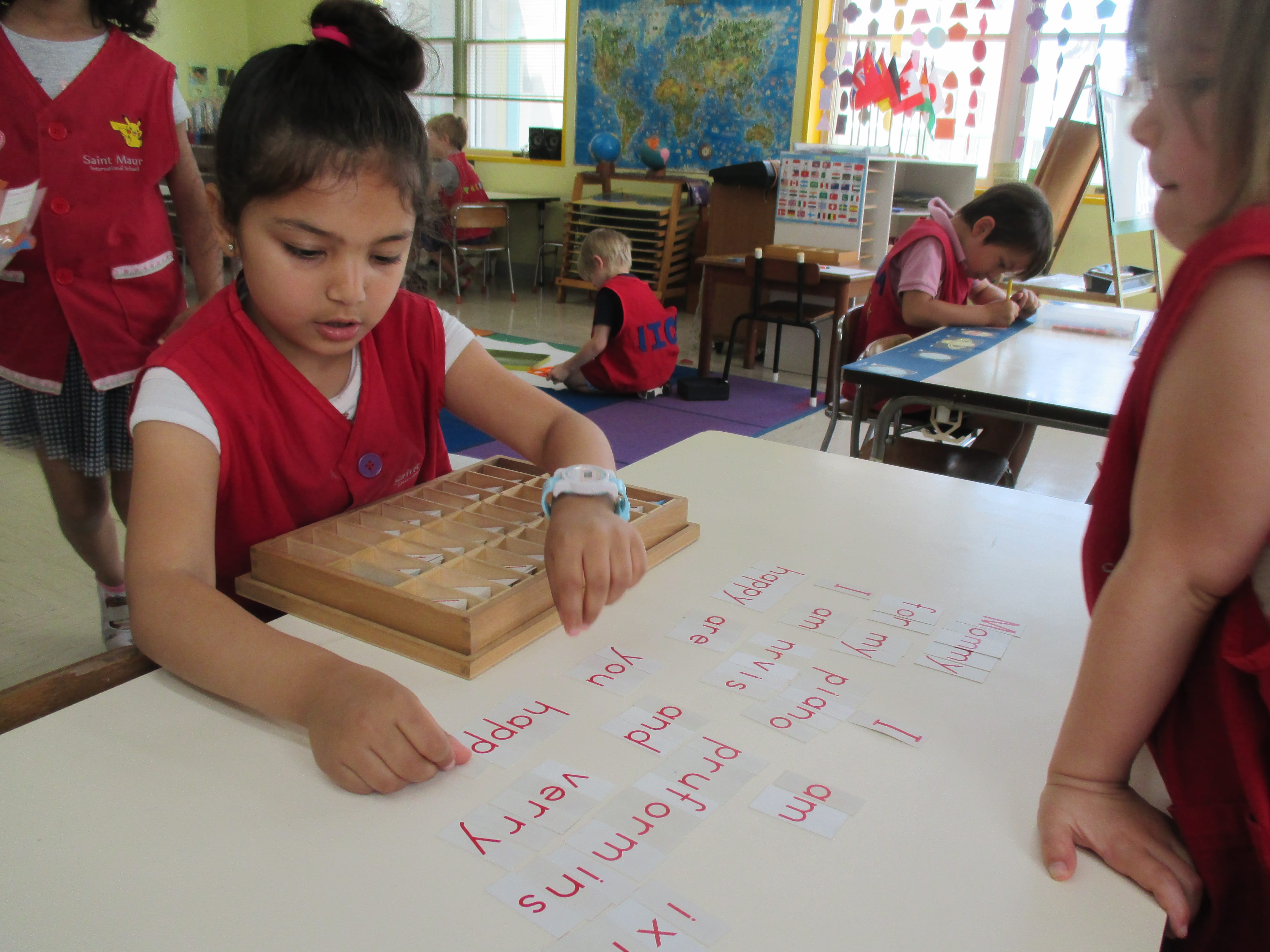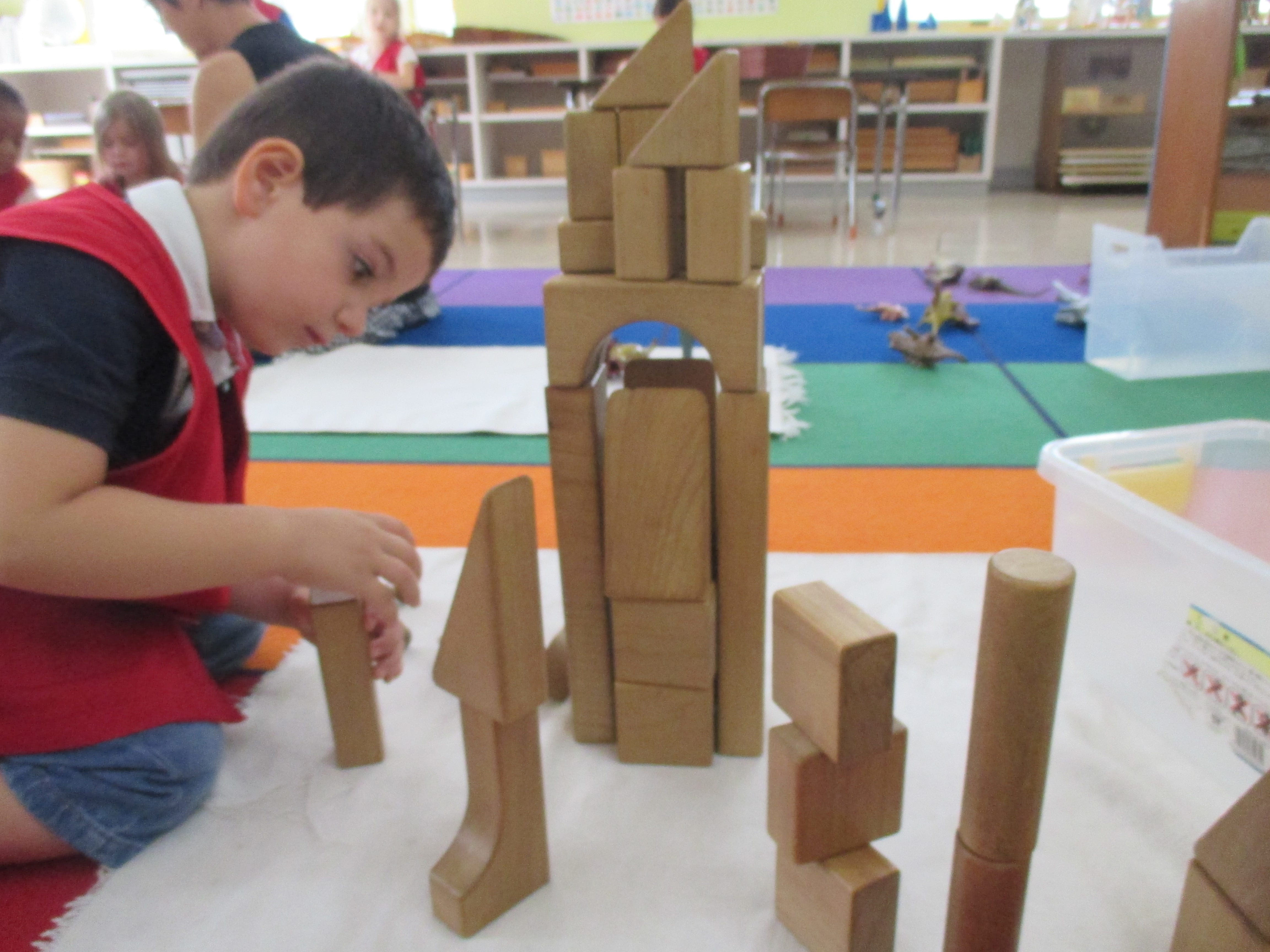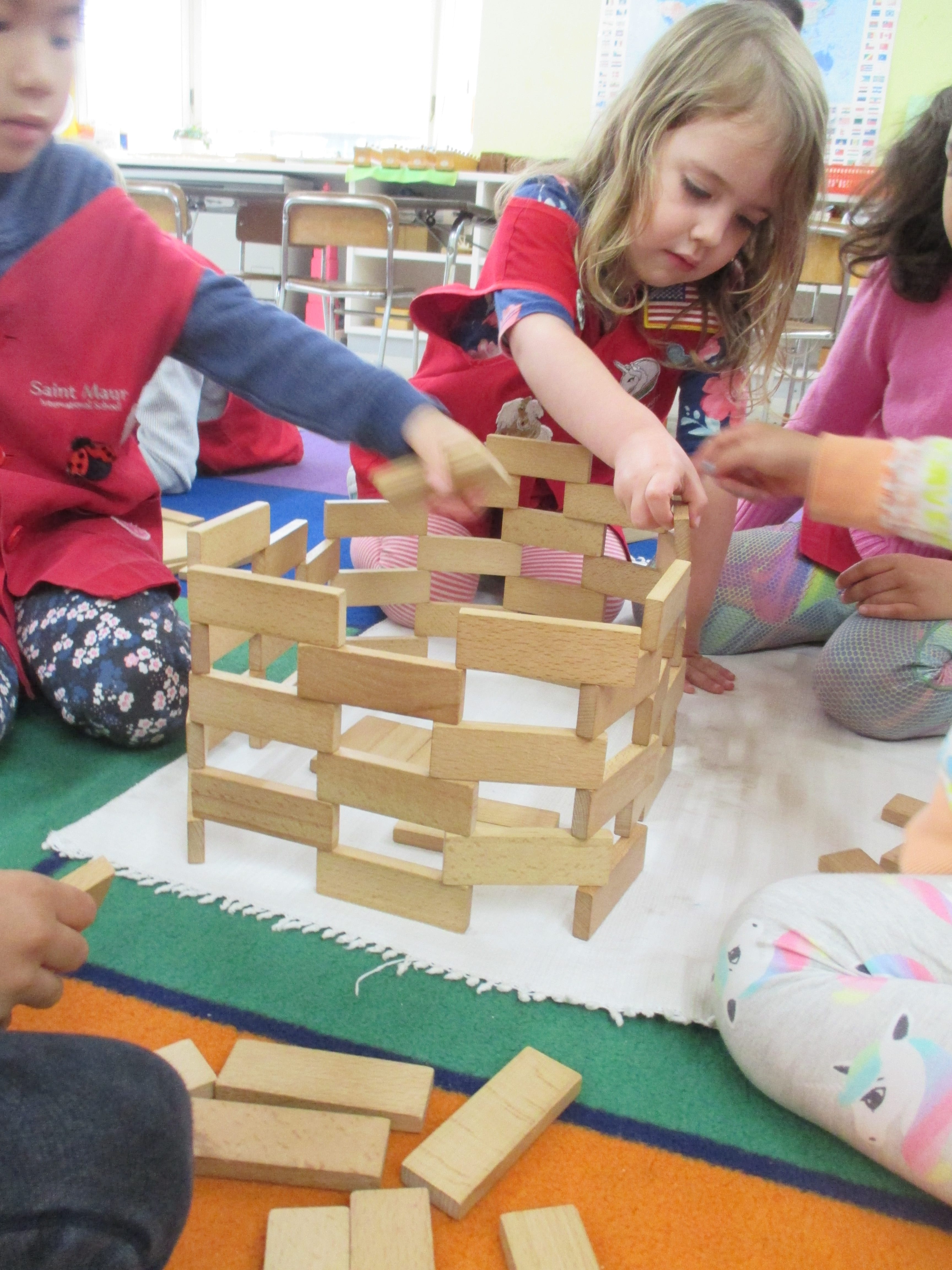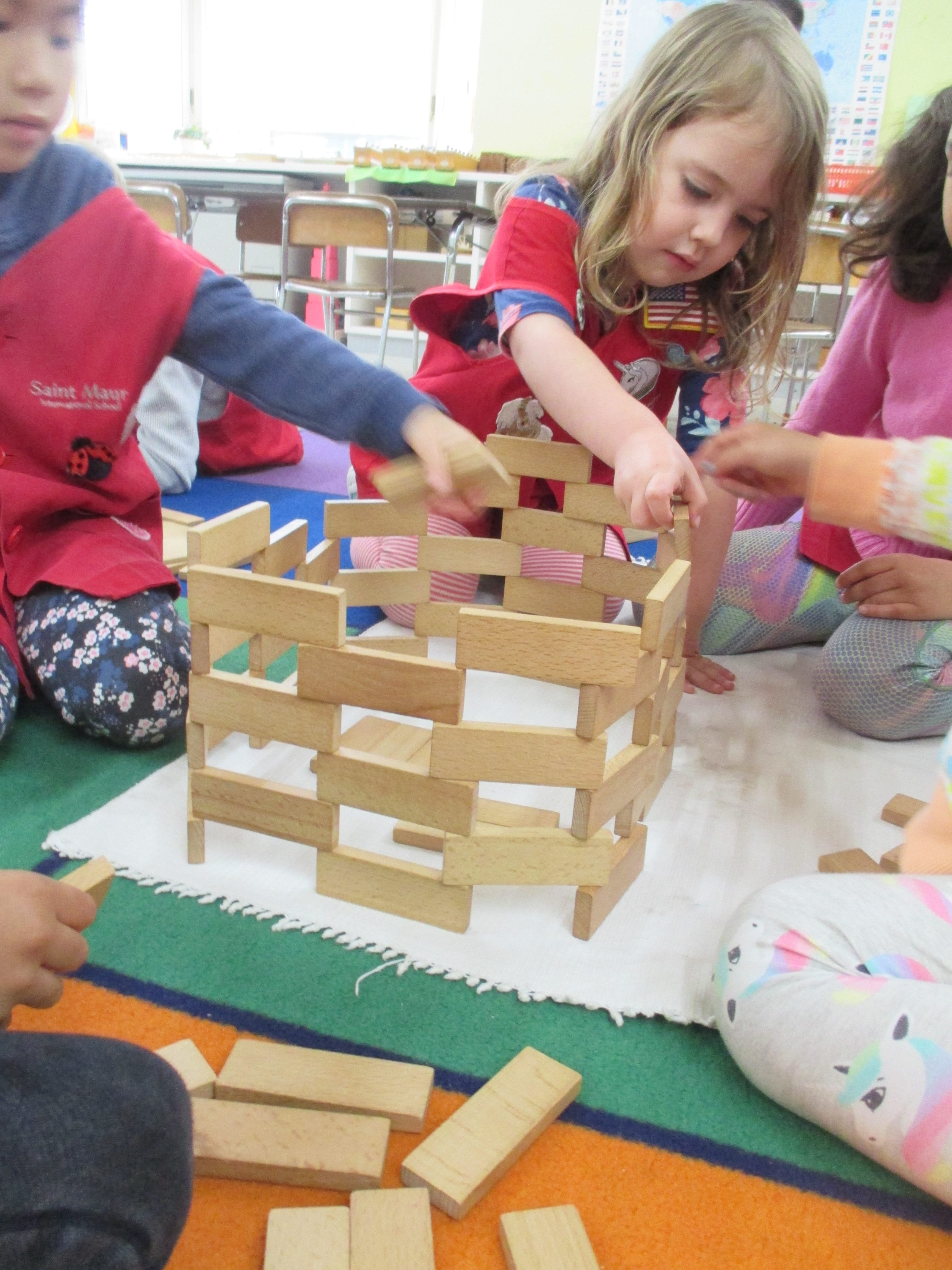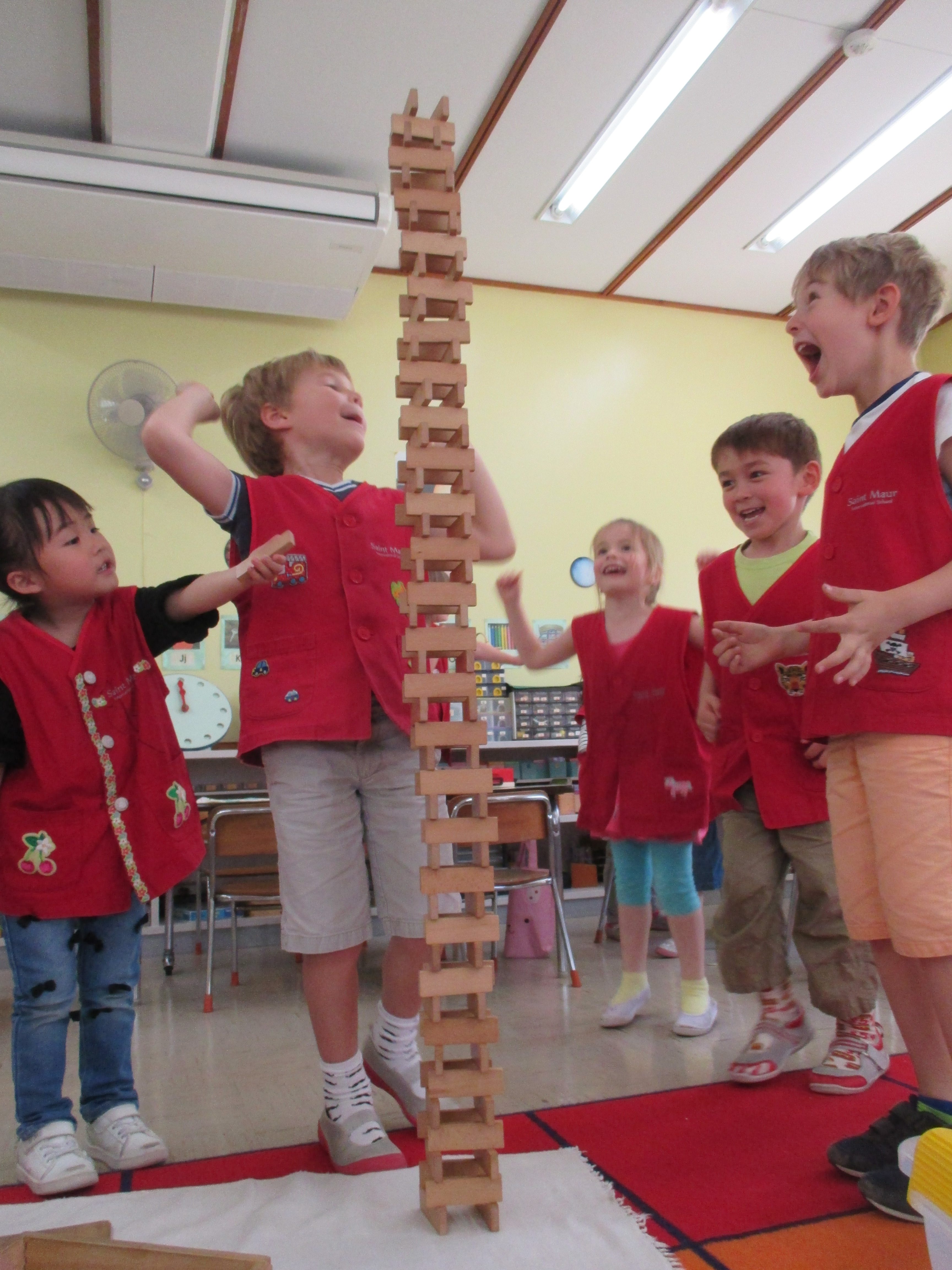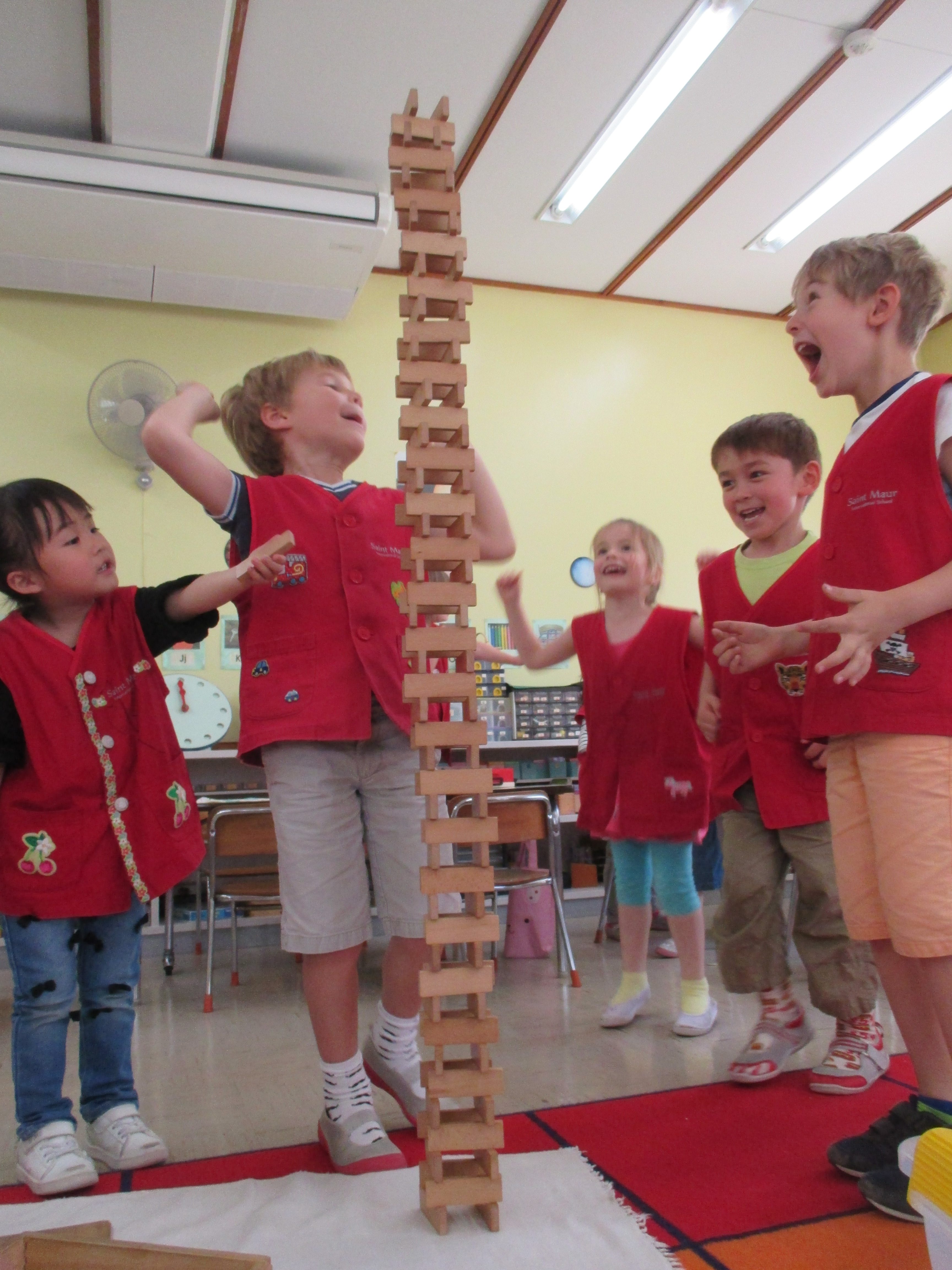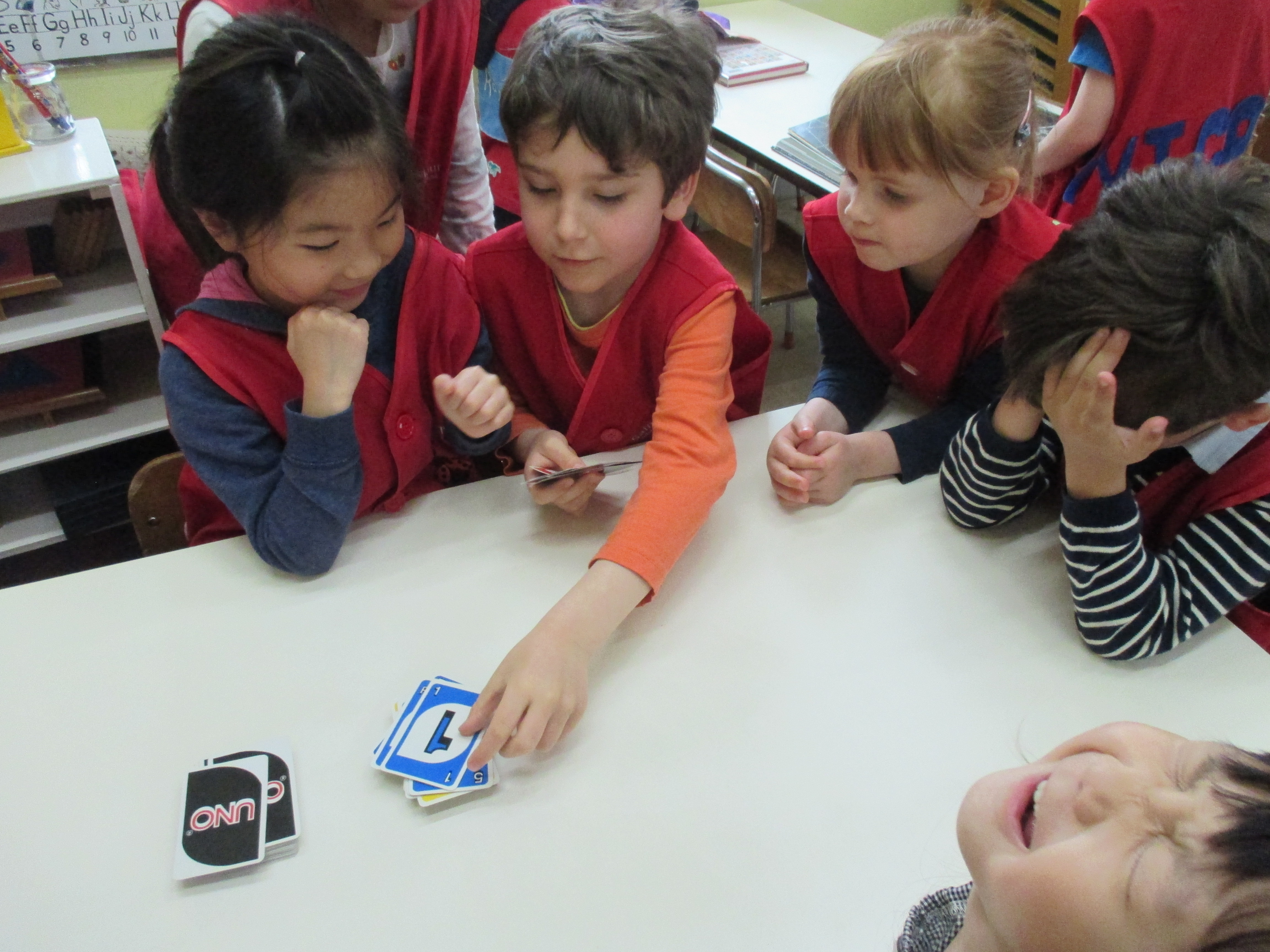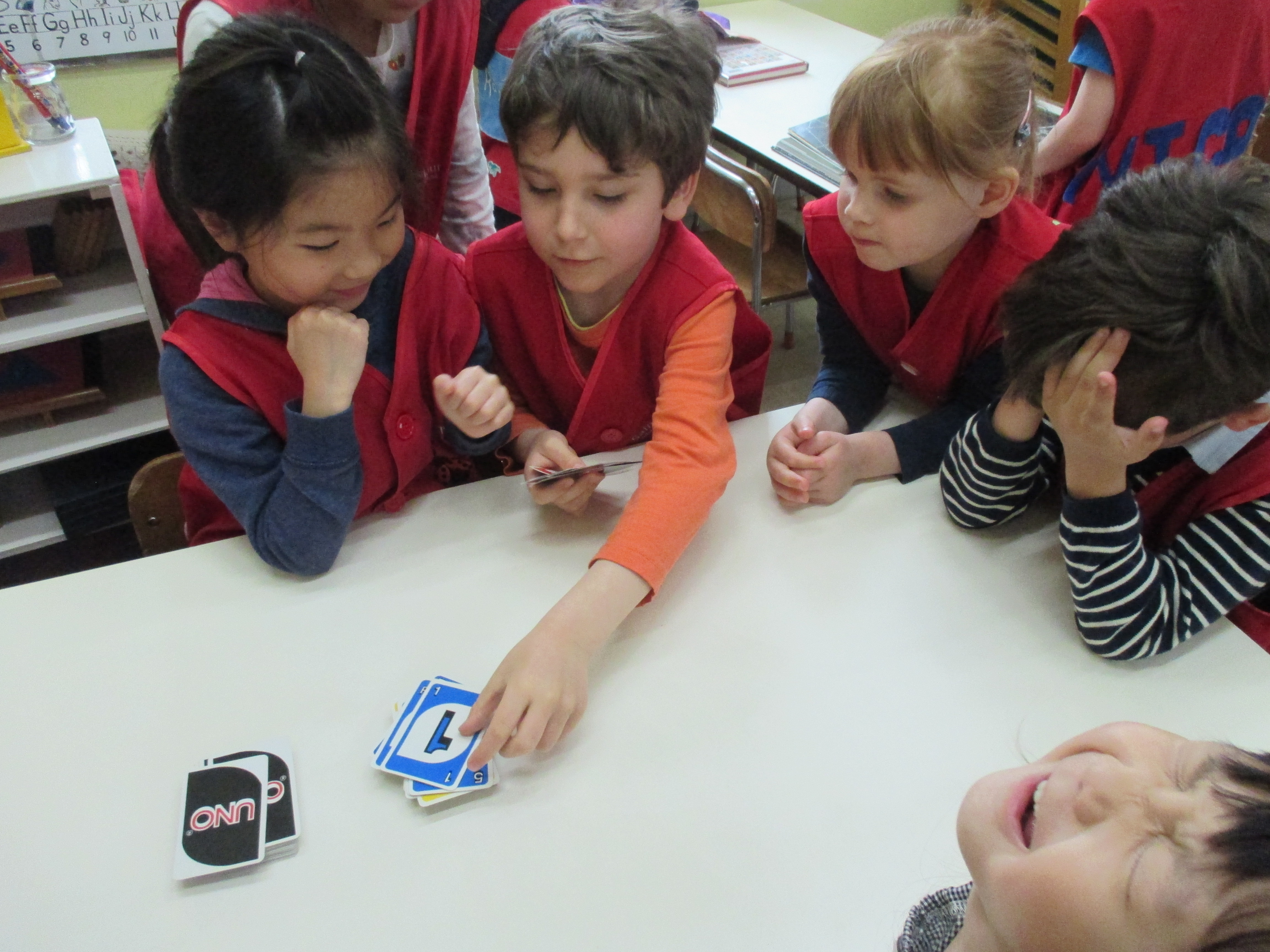 Look! We're getting older, we lost our baby teeth.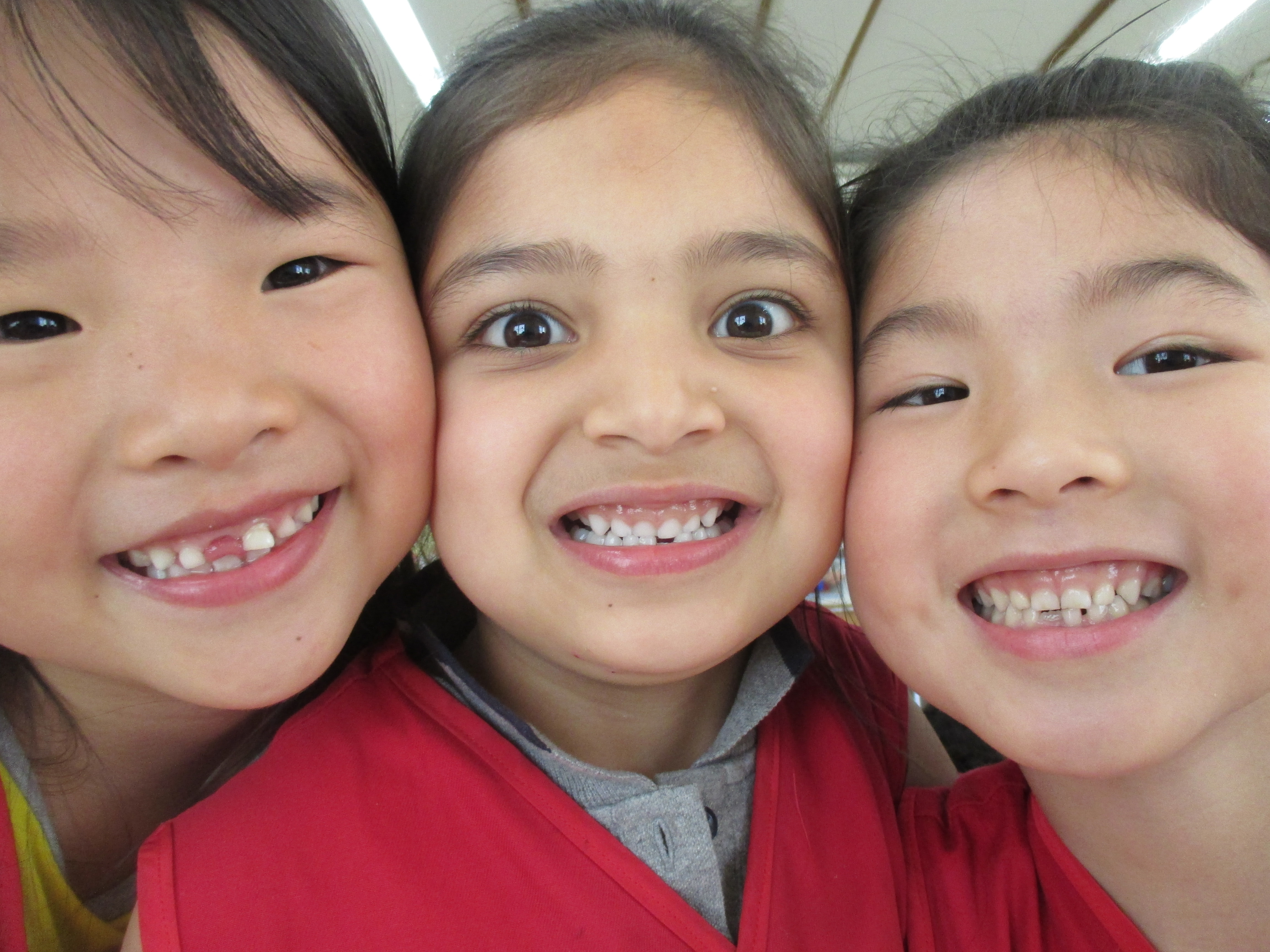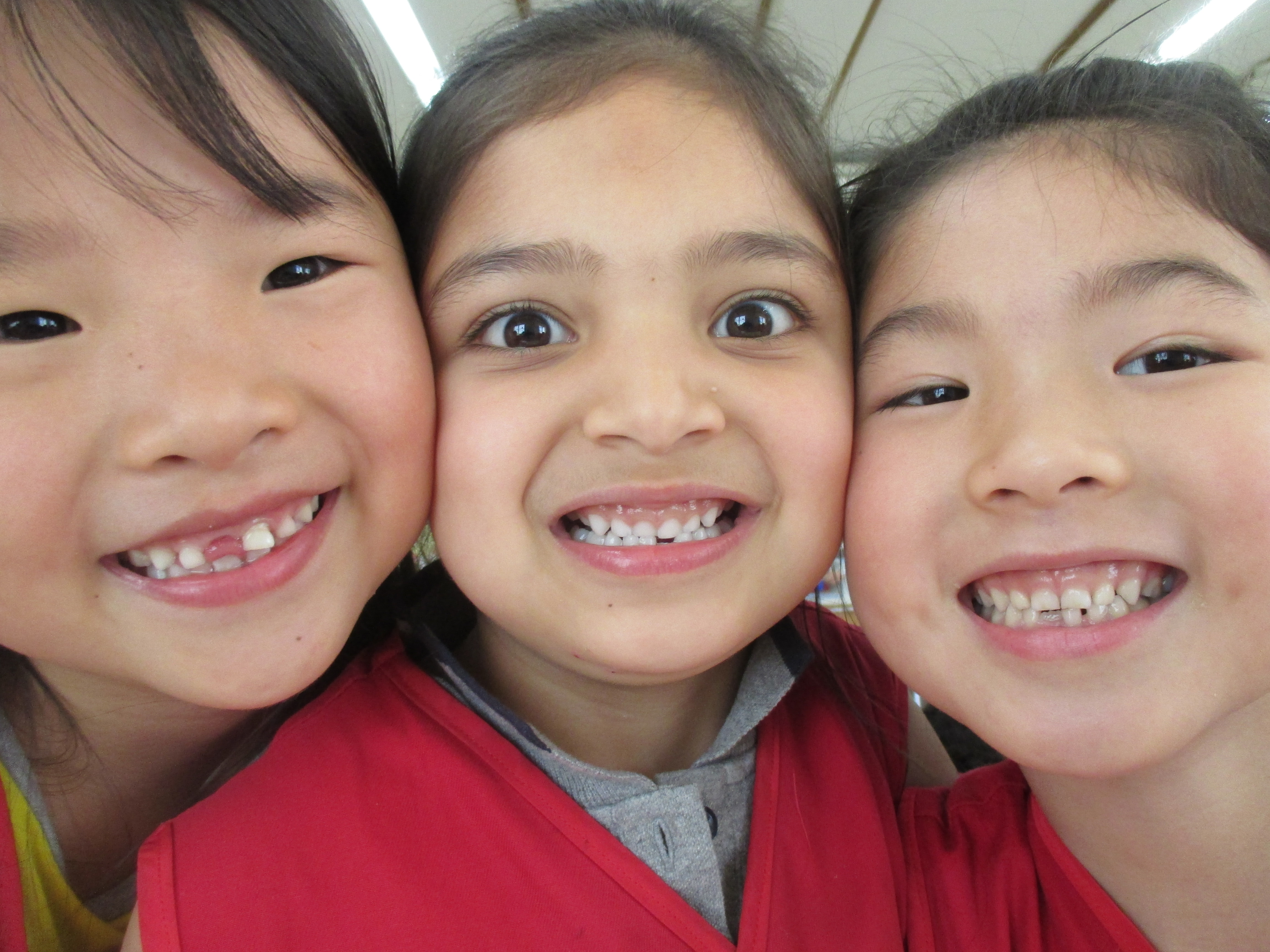 Learning to take care of ourselves.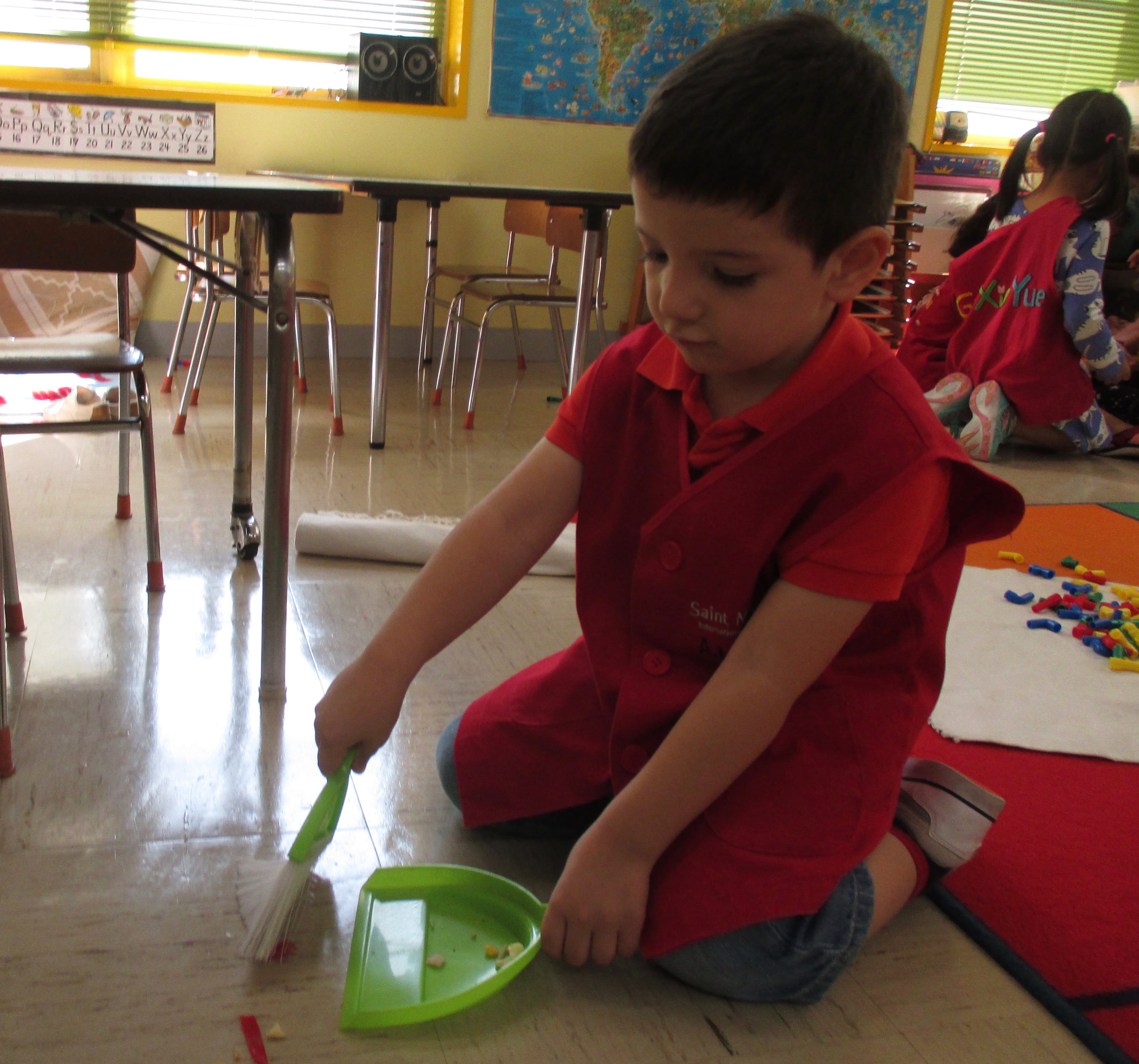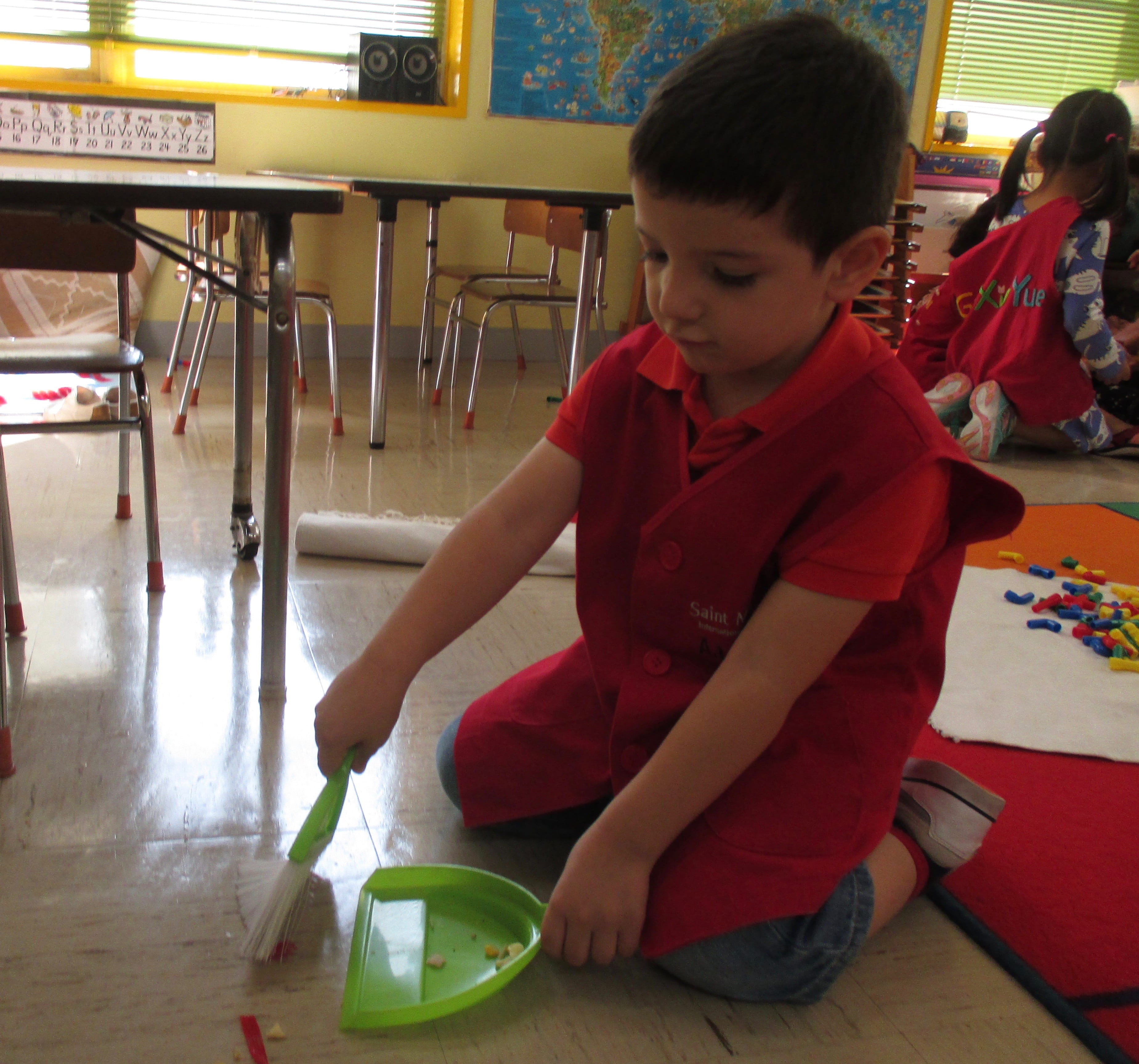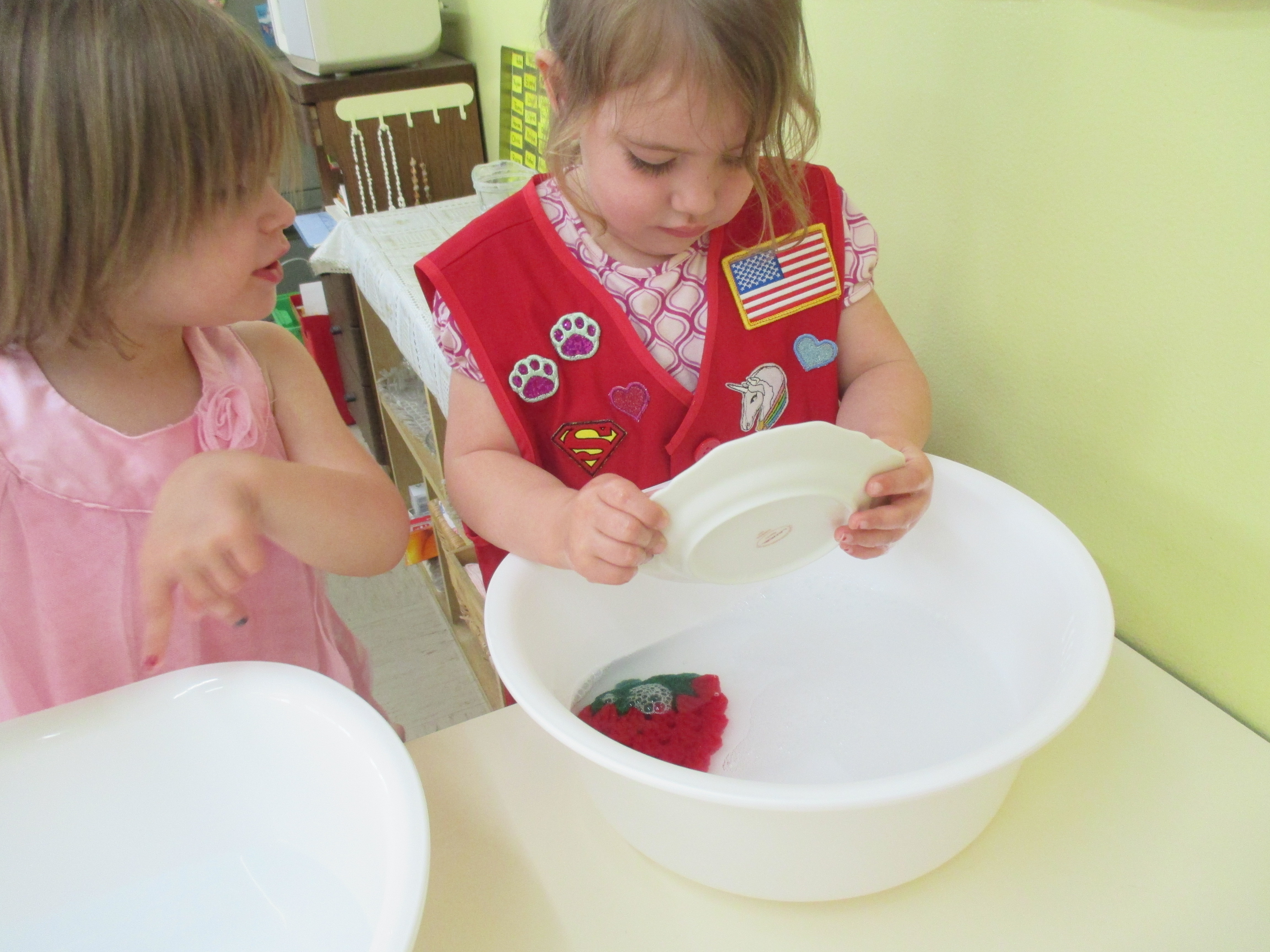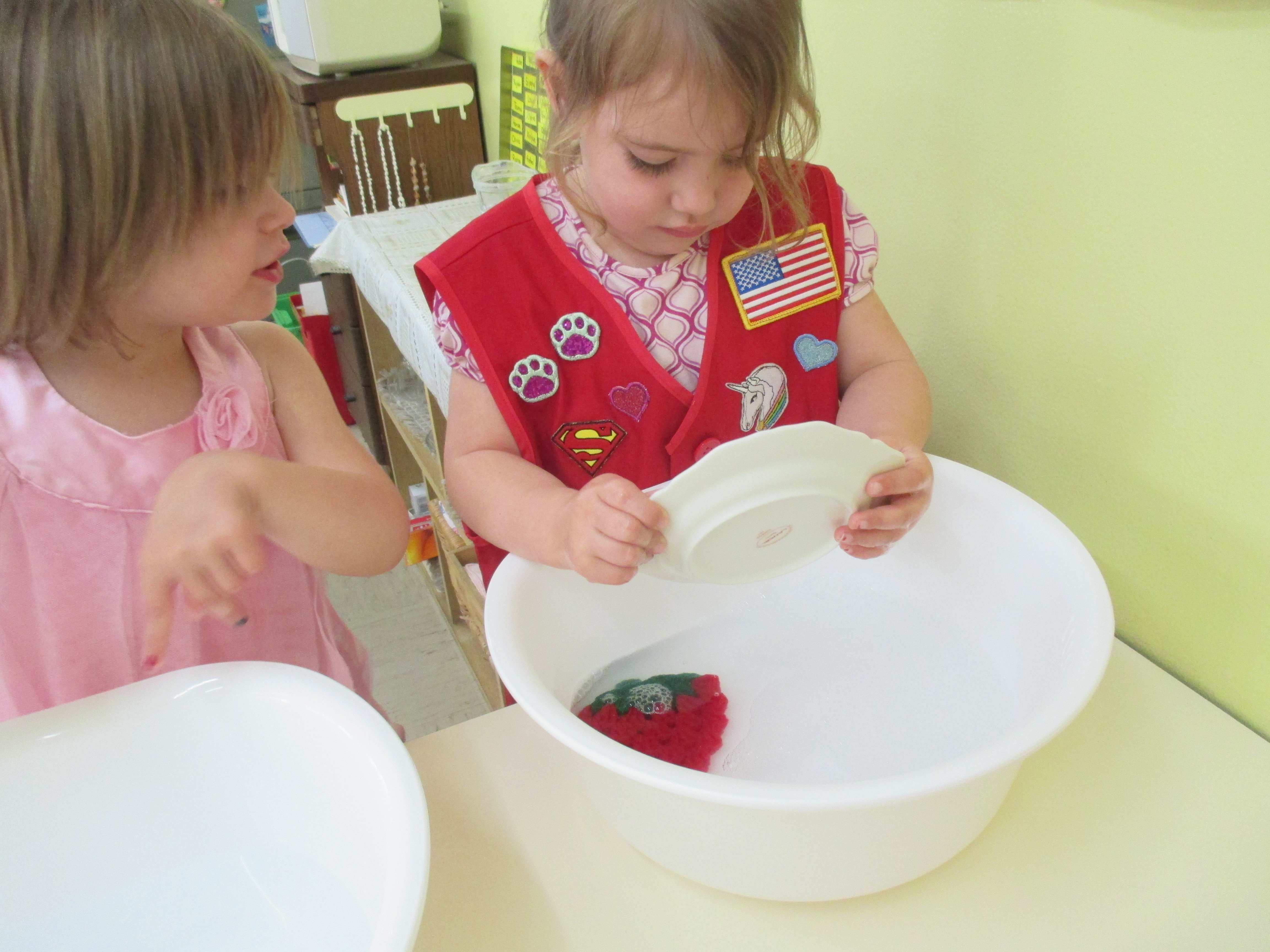 Discovering in pairs and groups.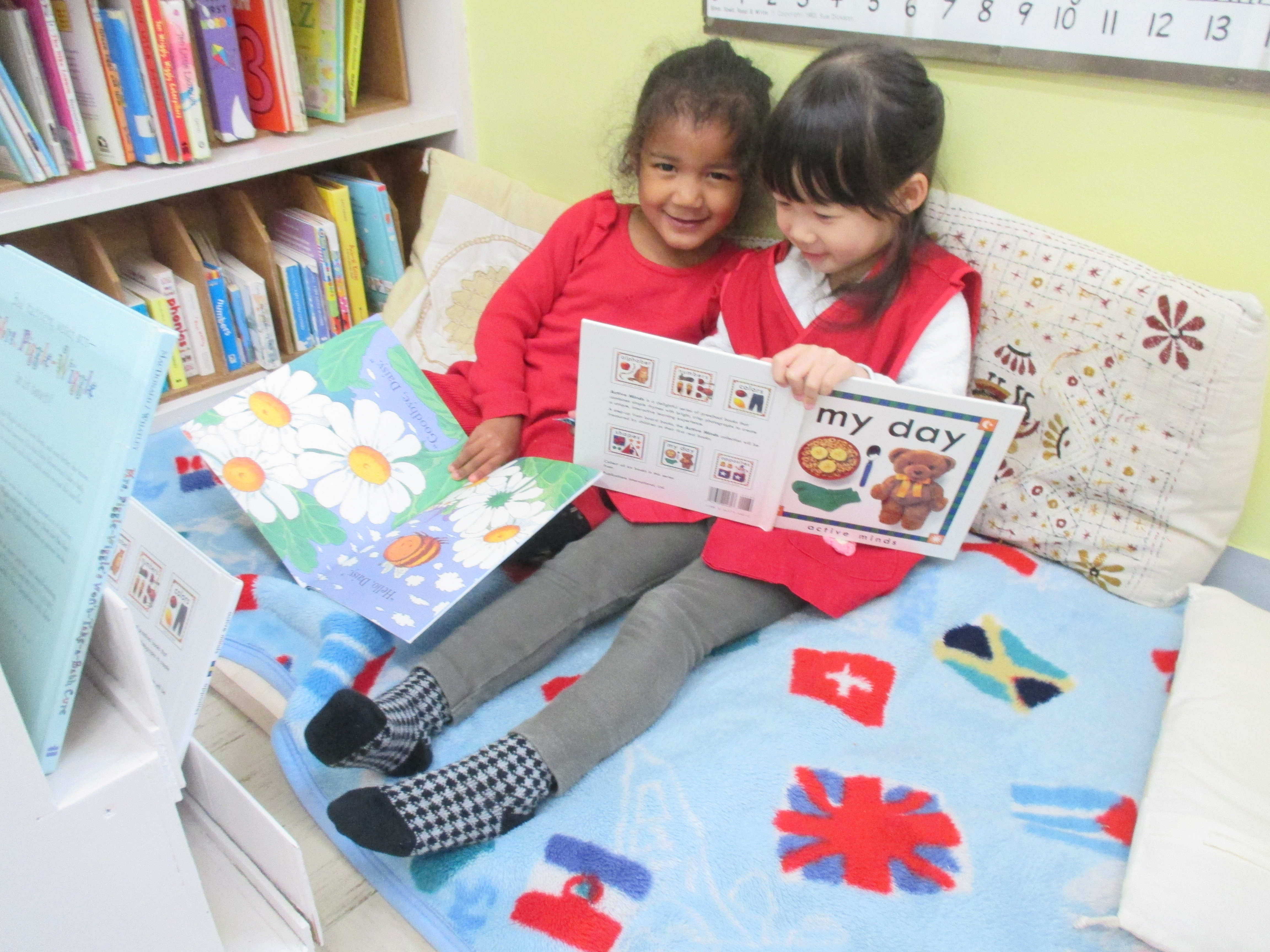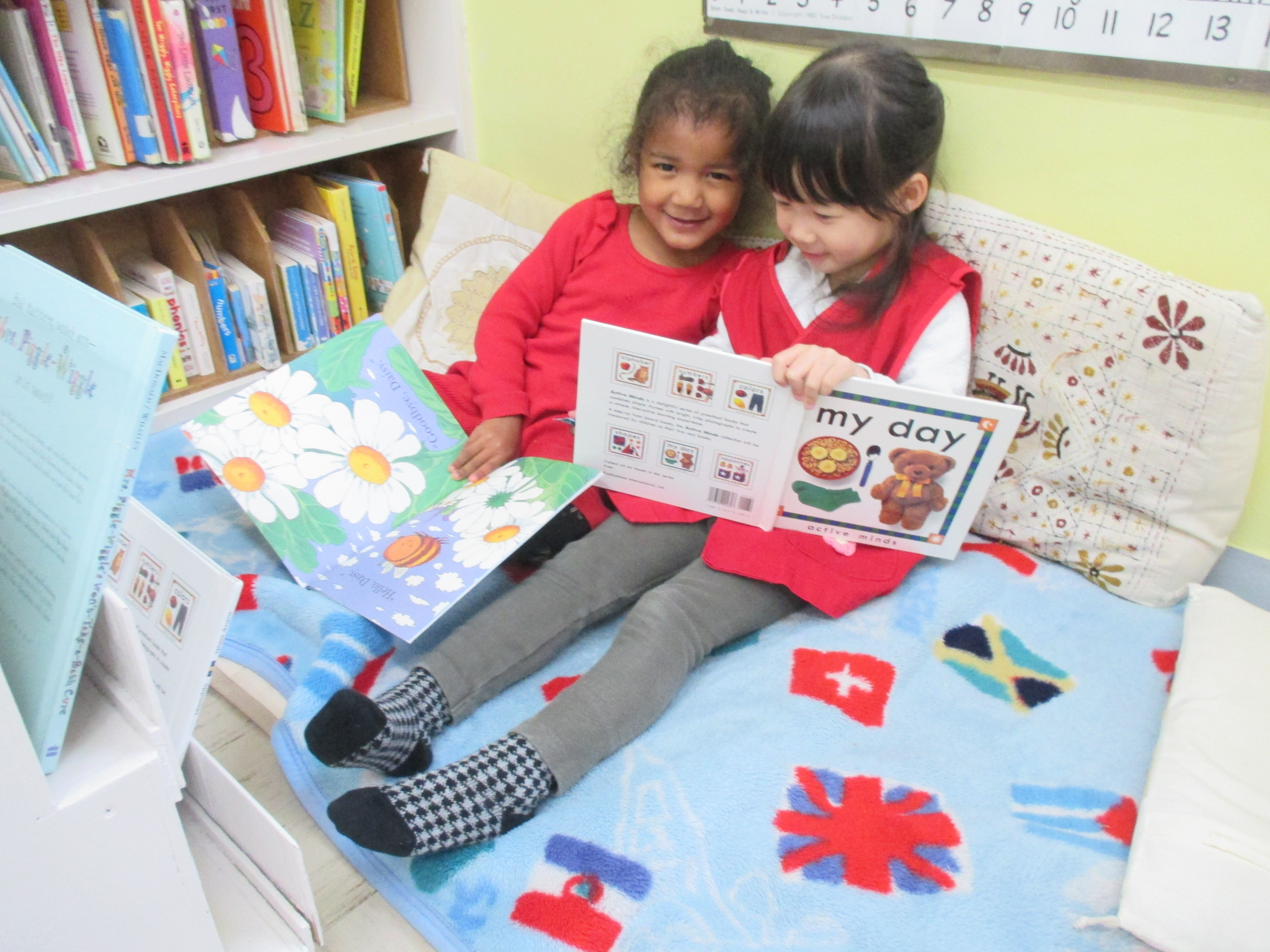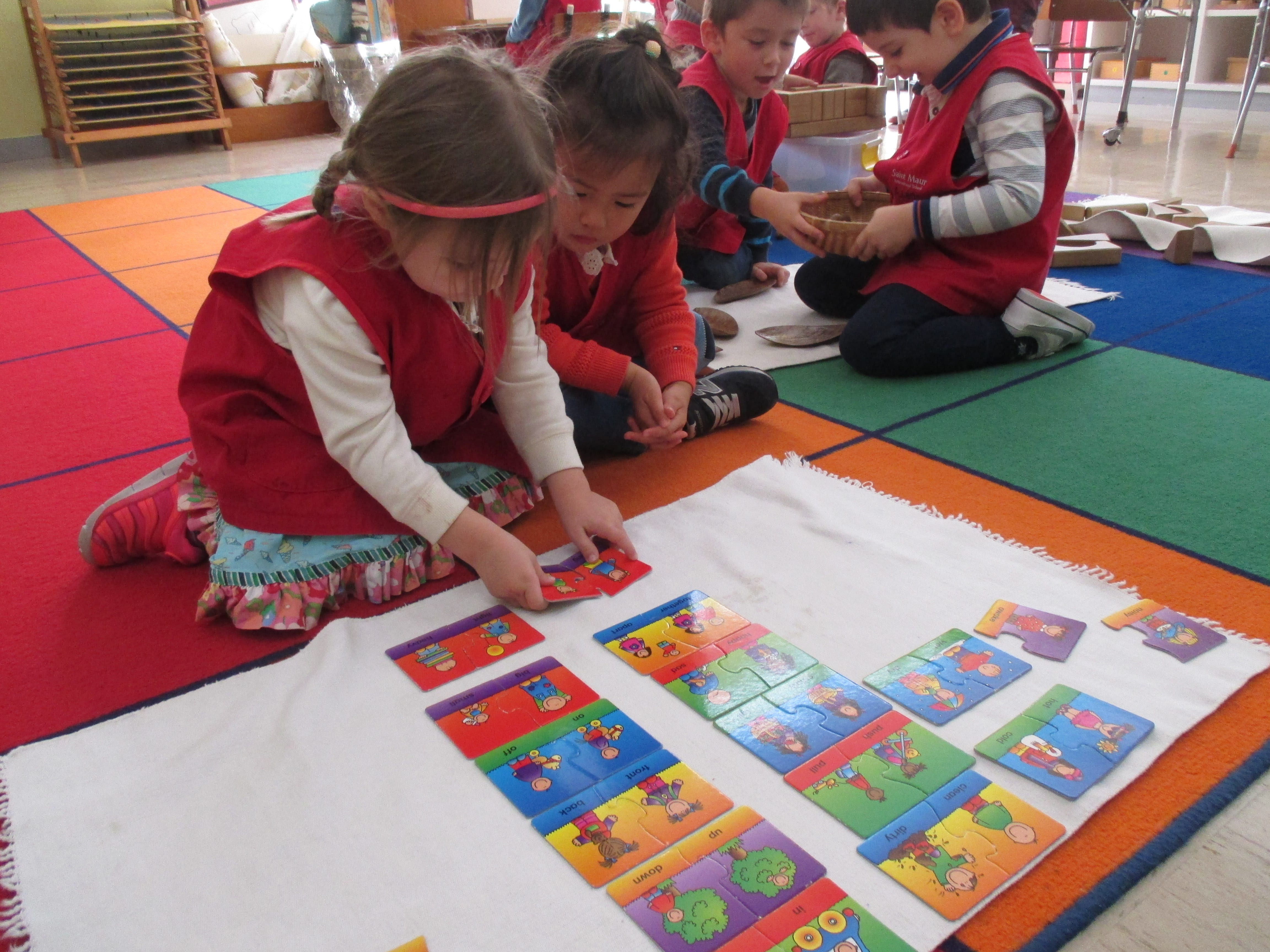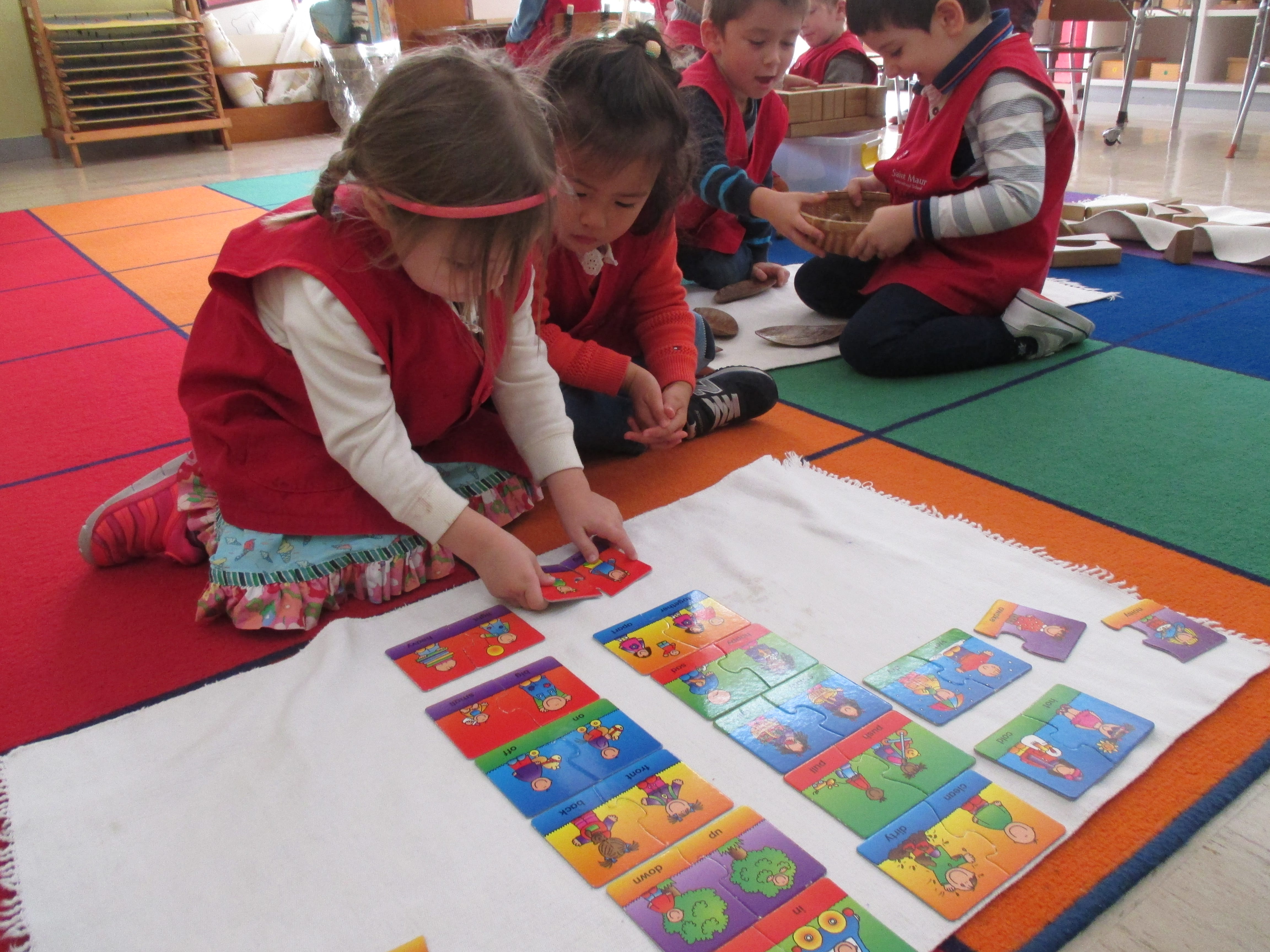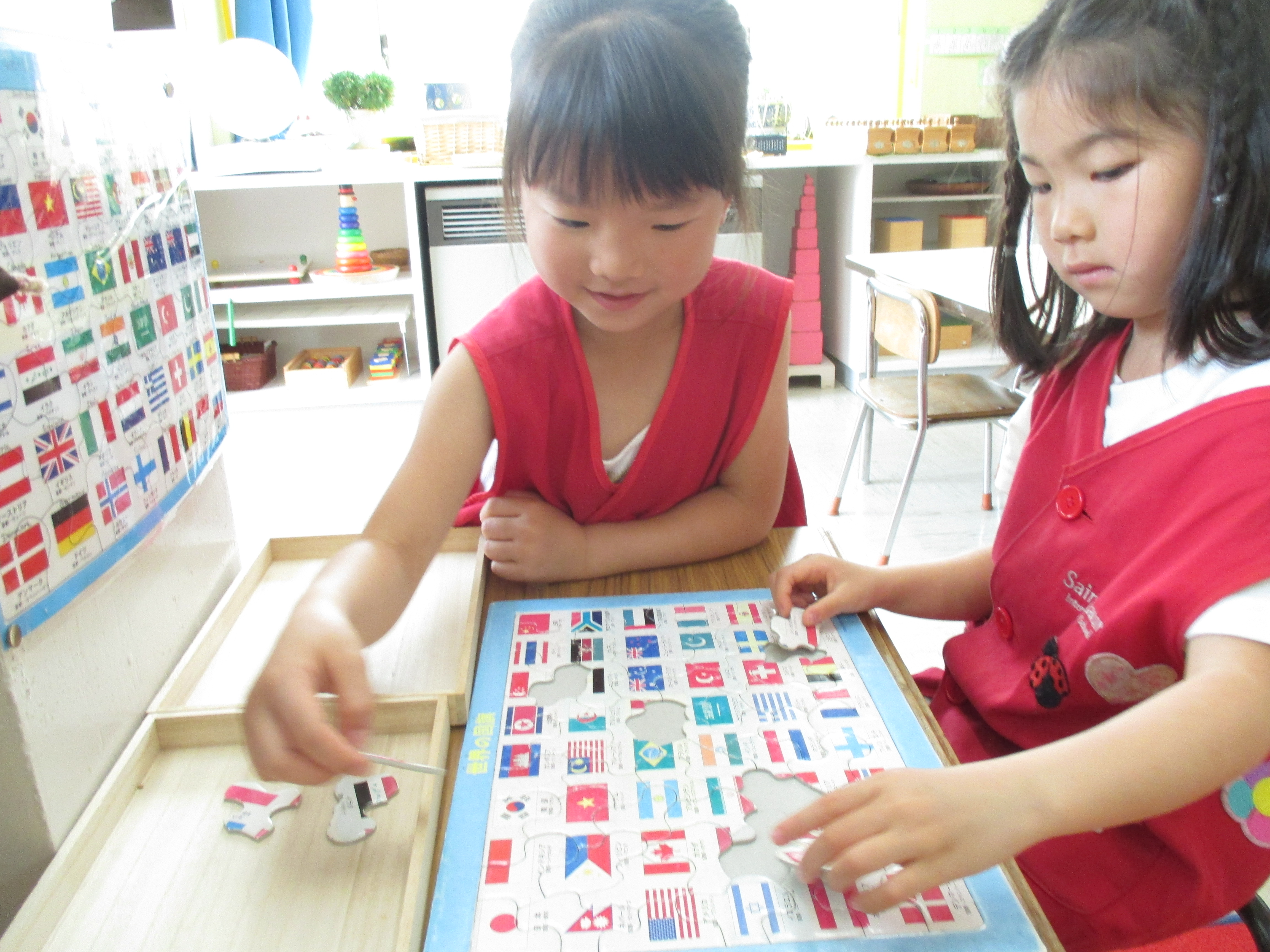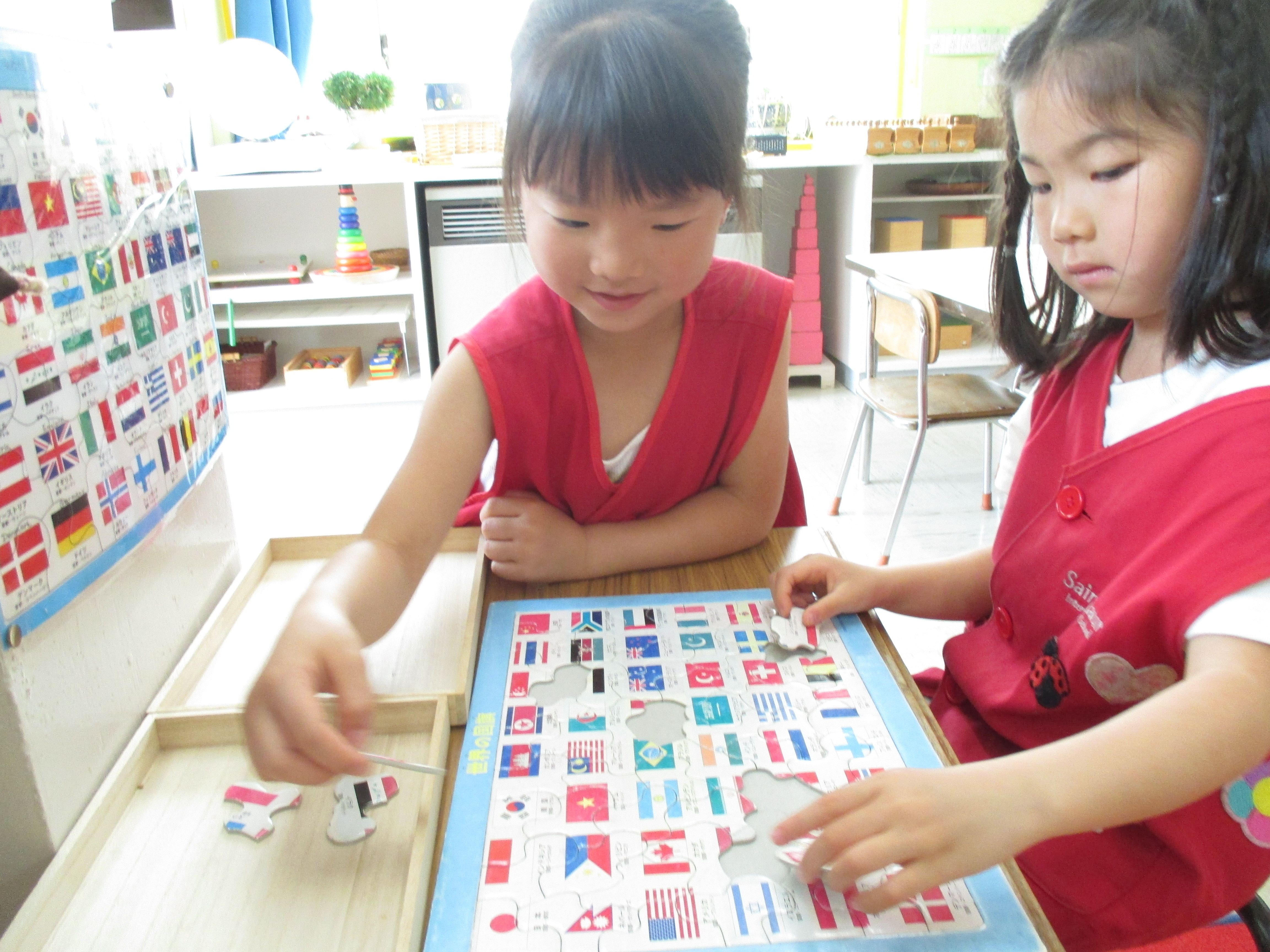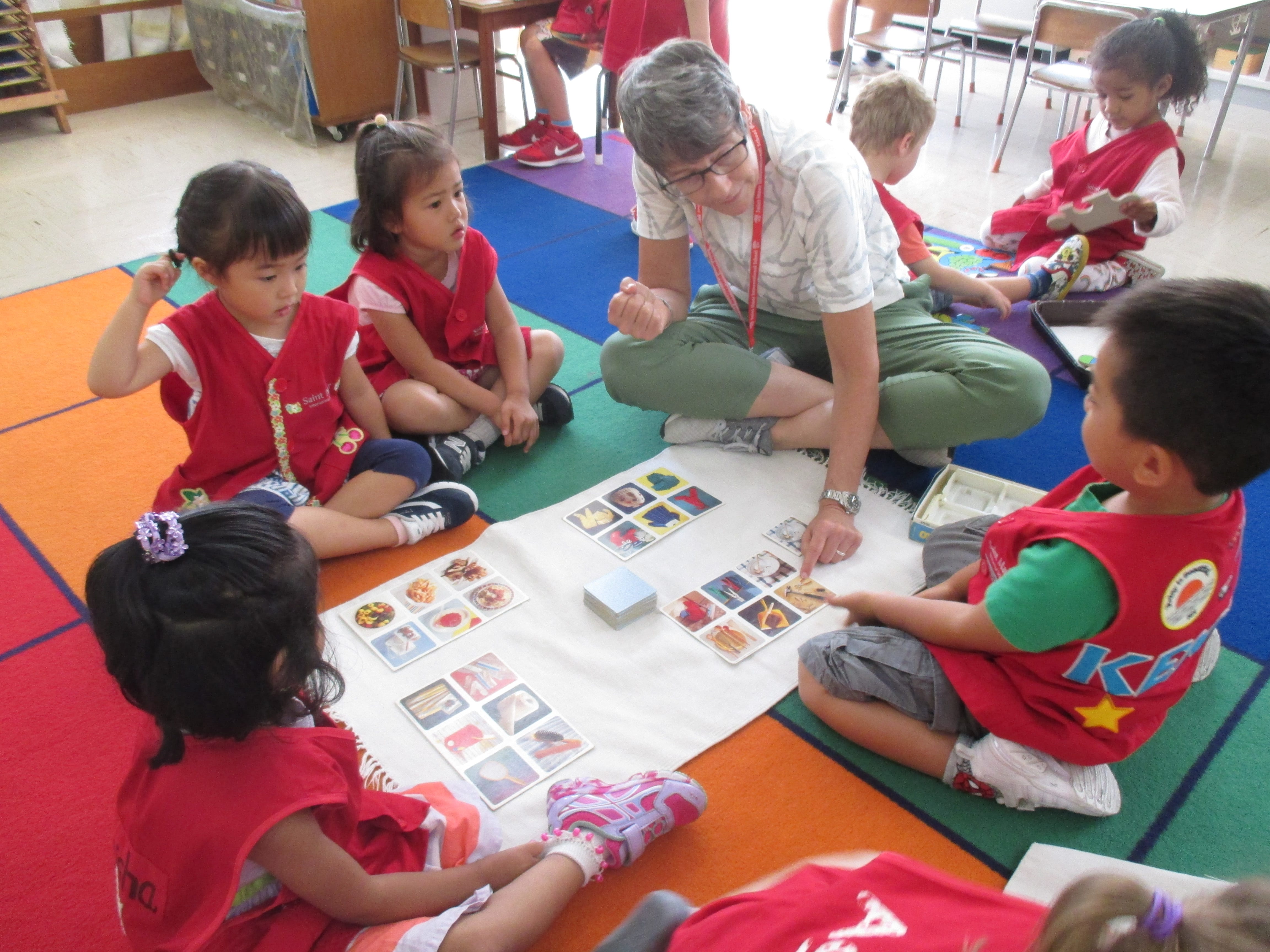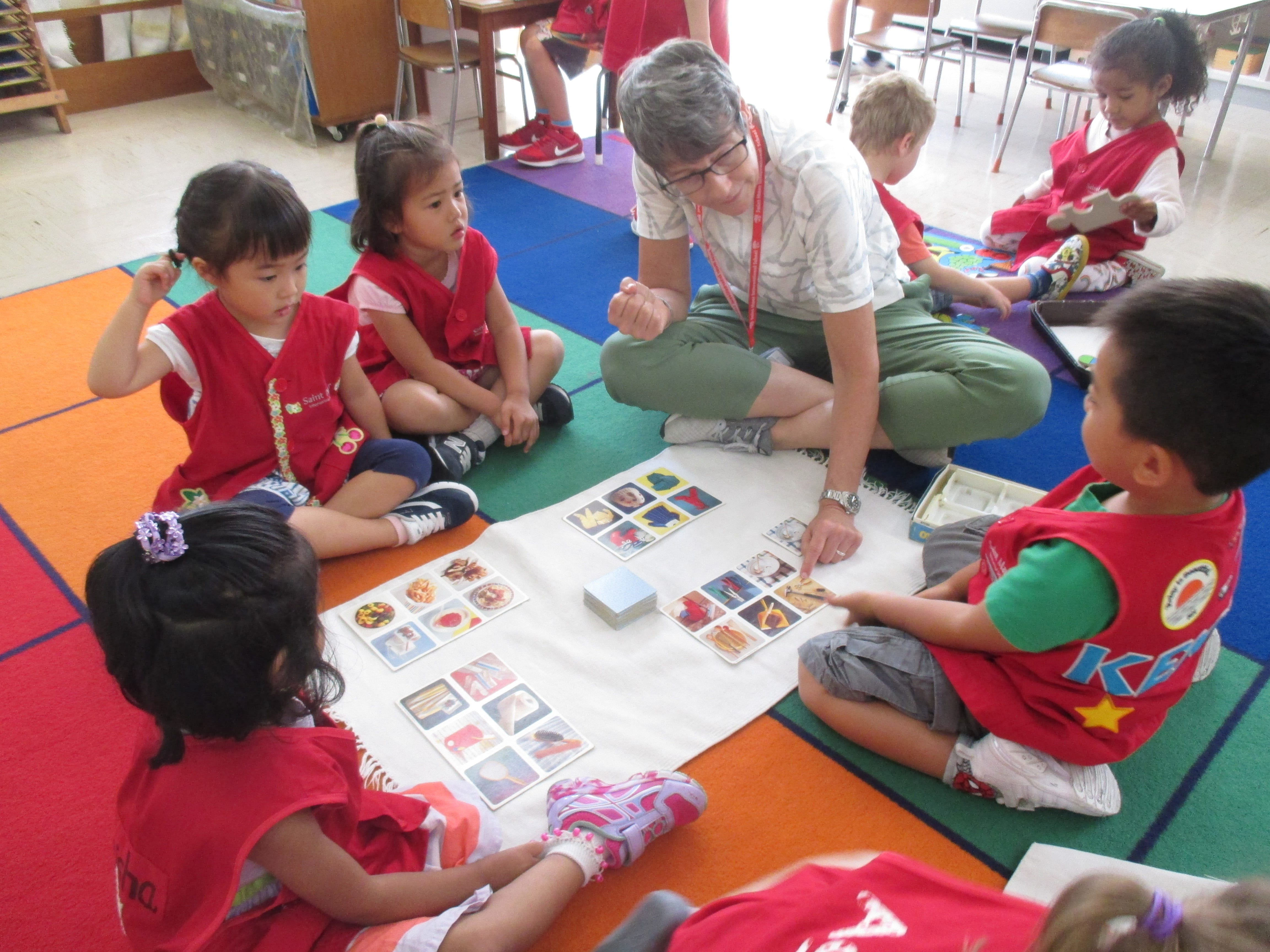 Repetition to master a skill.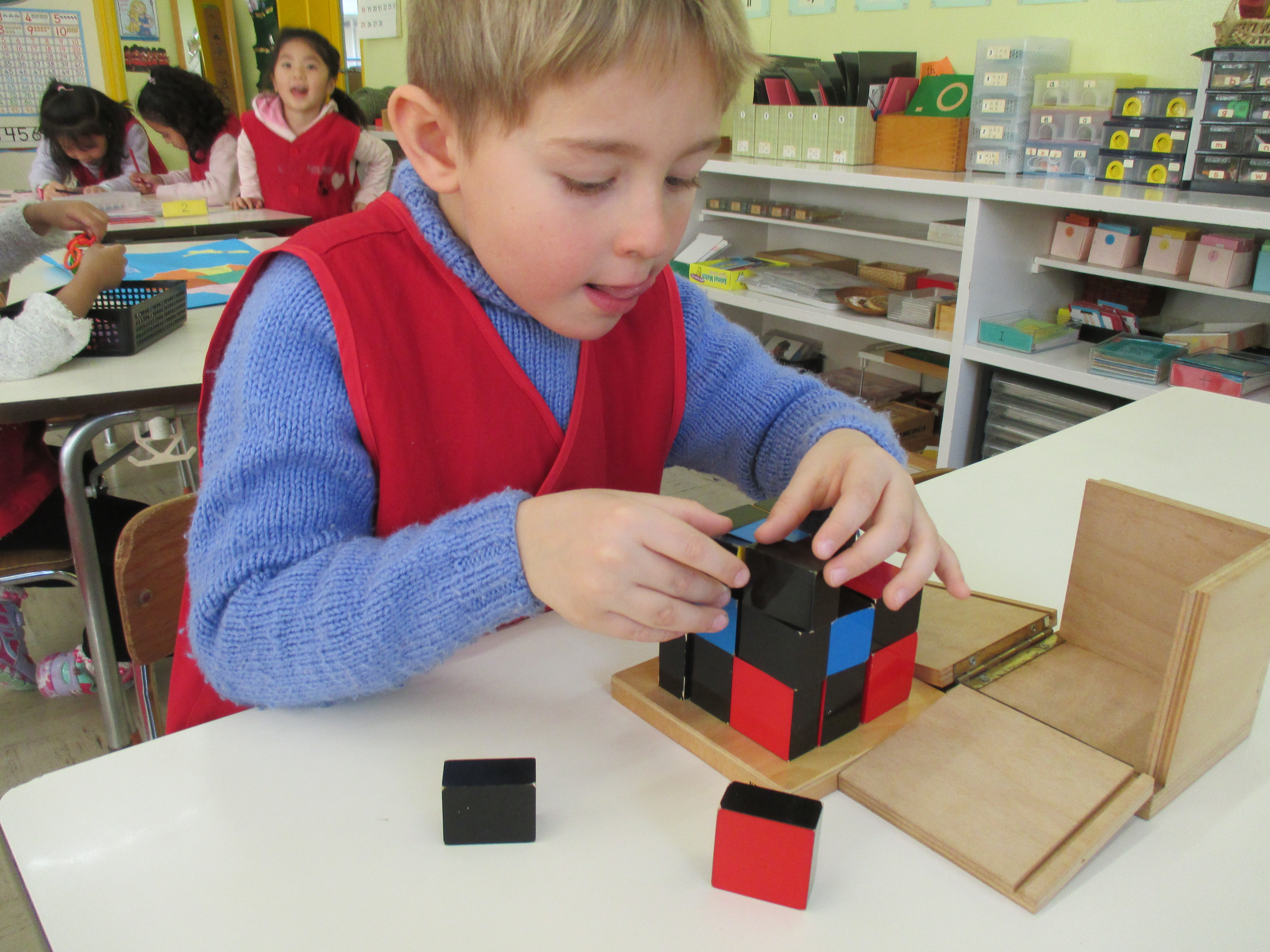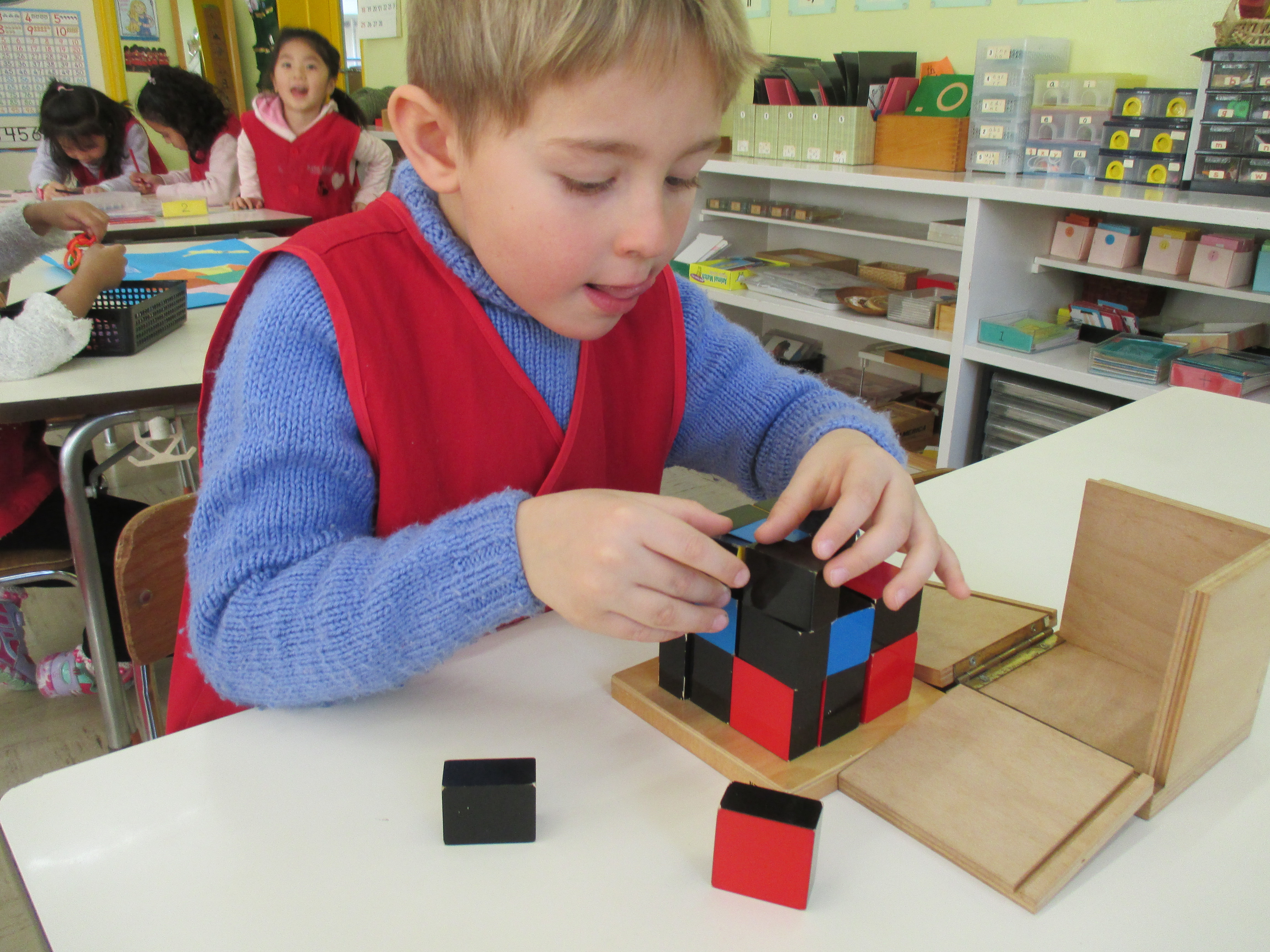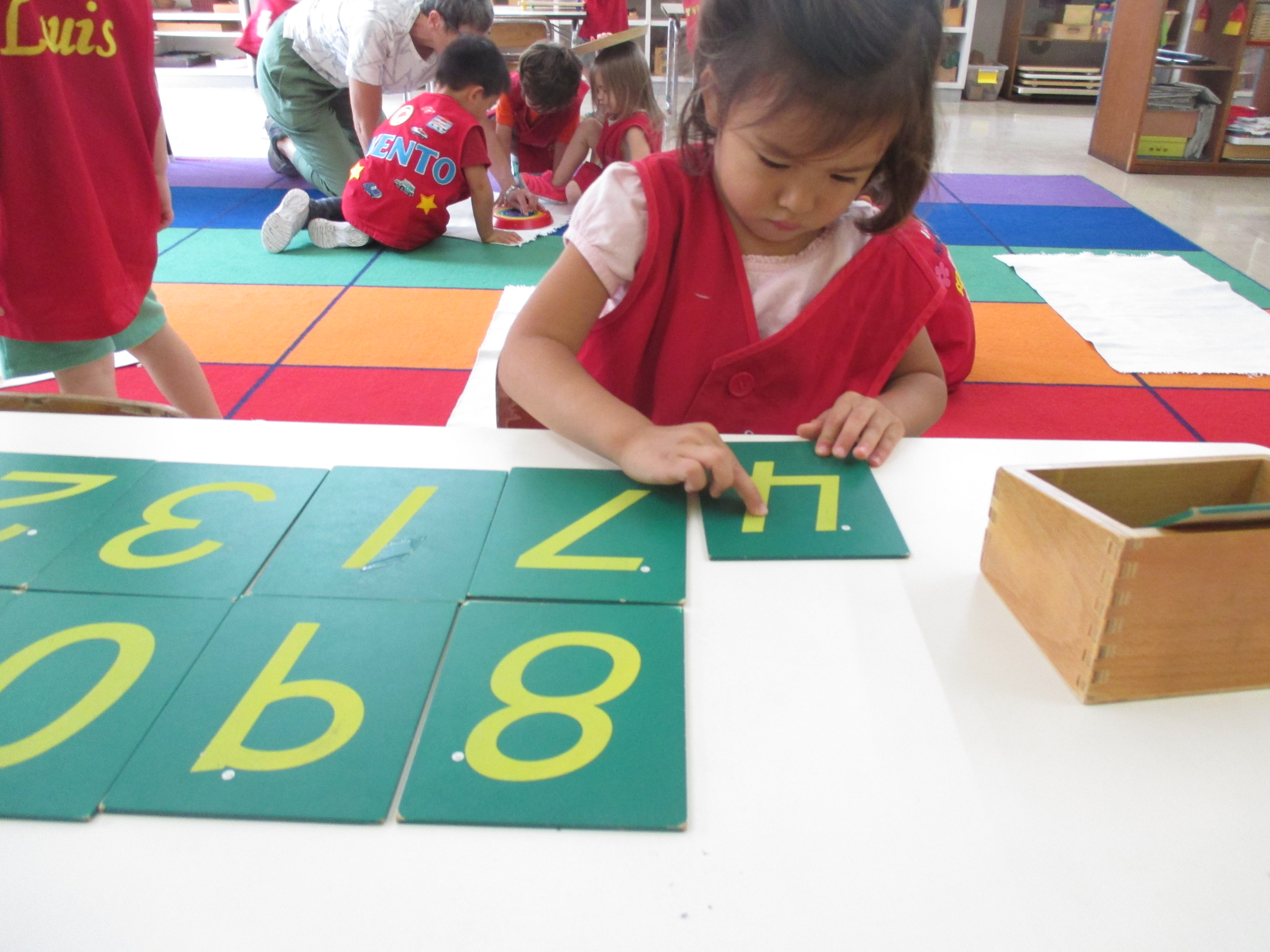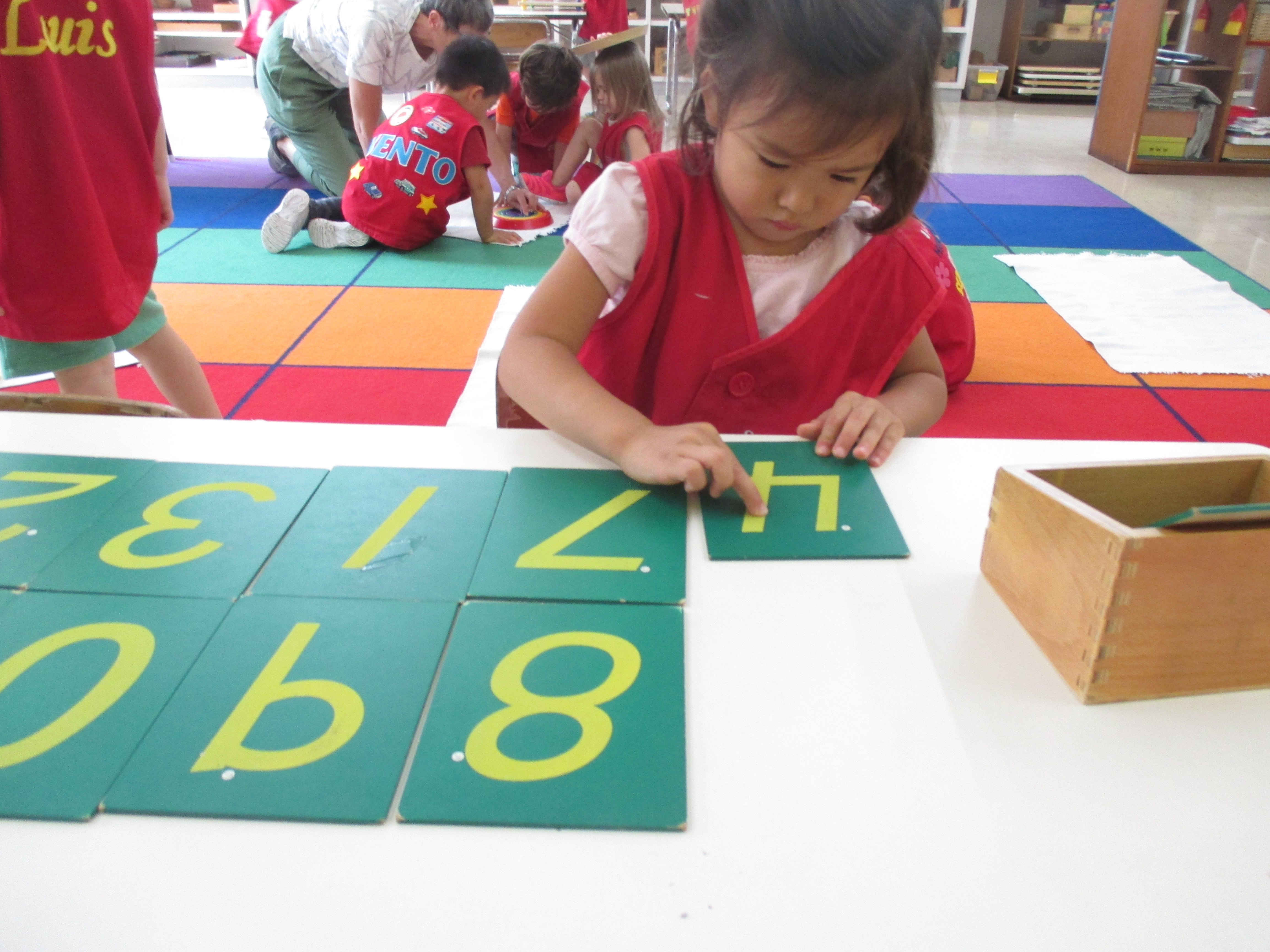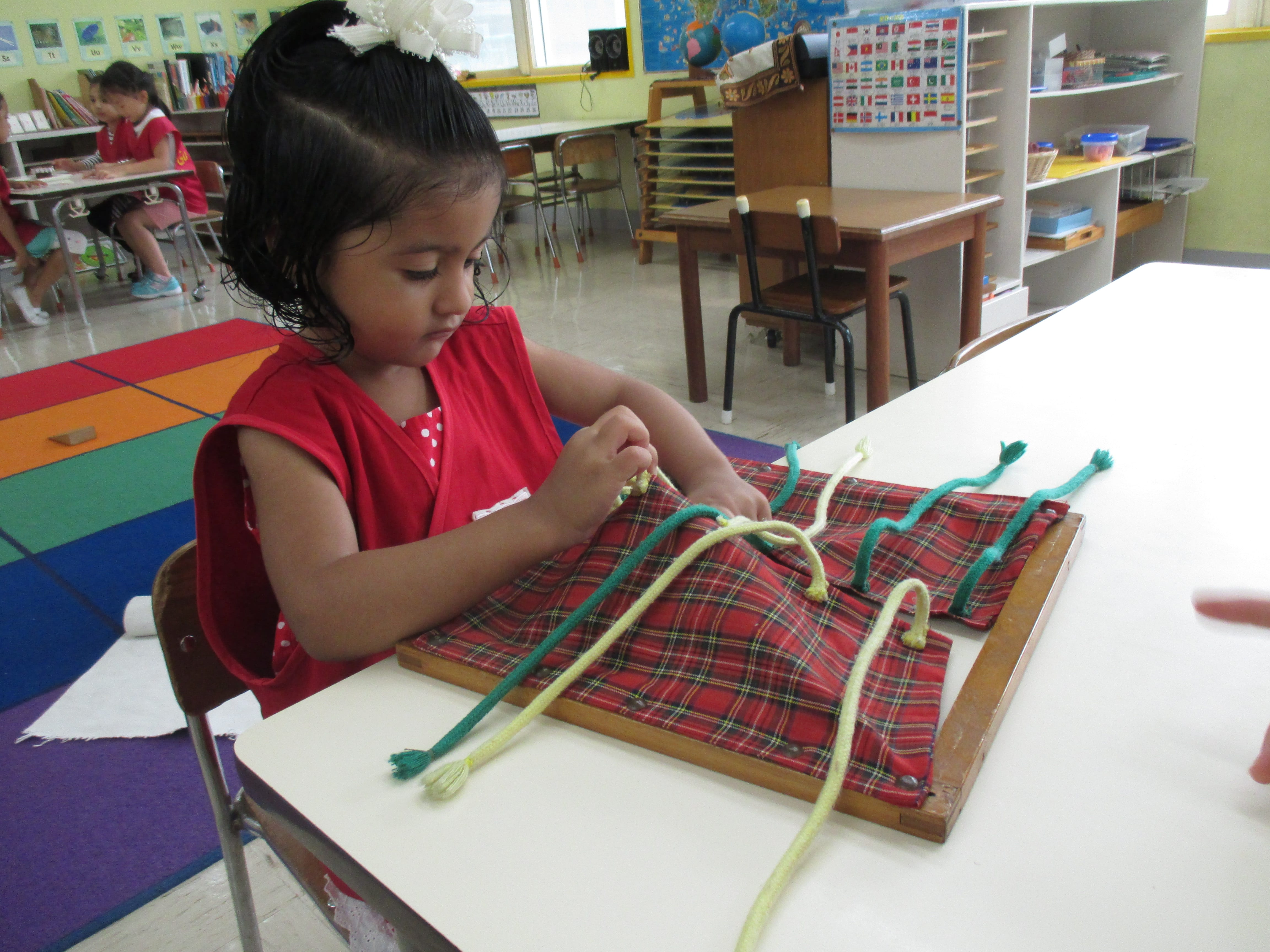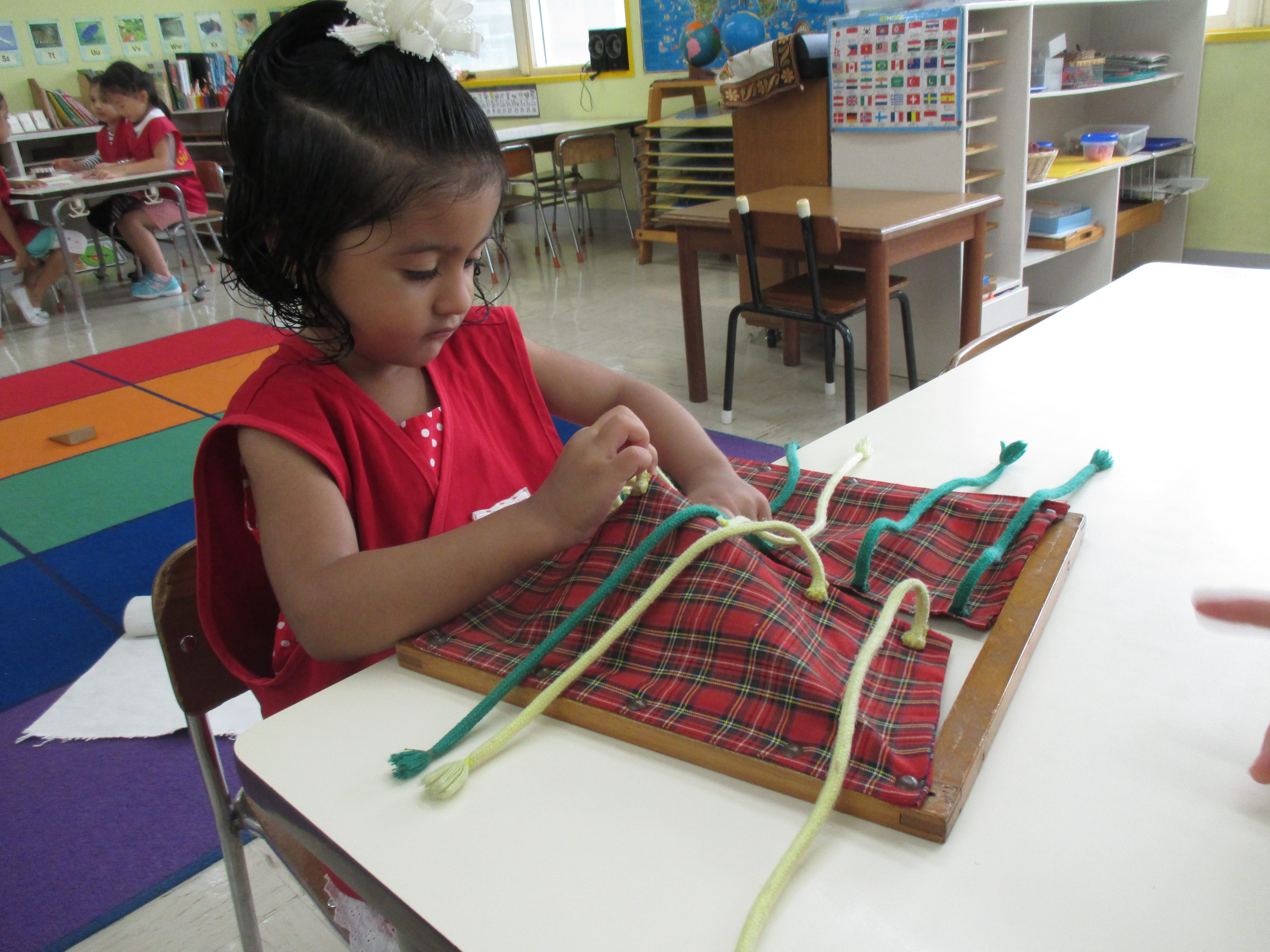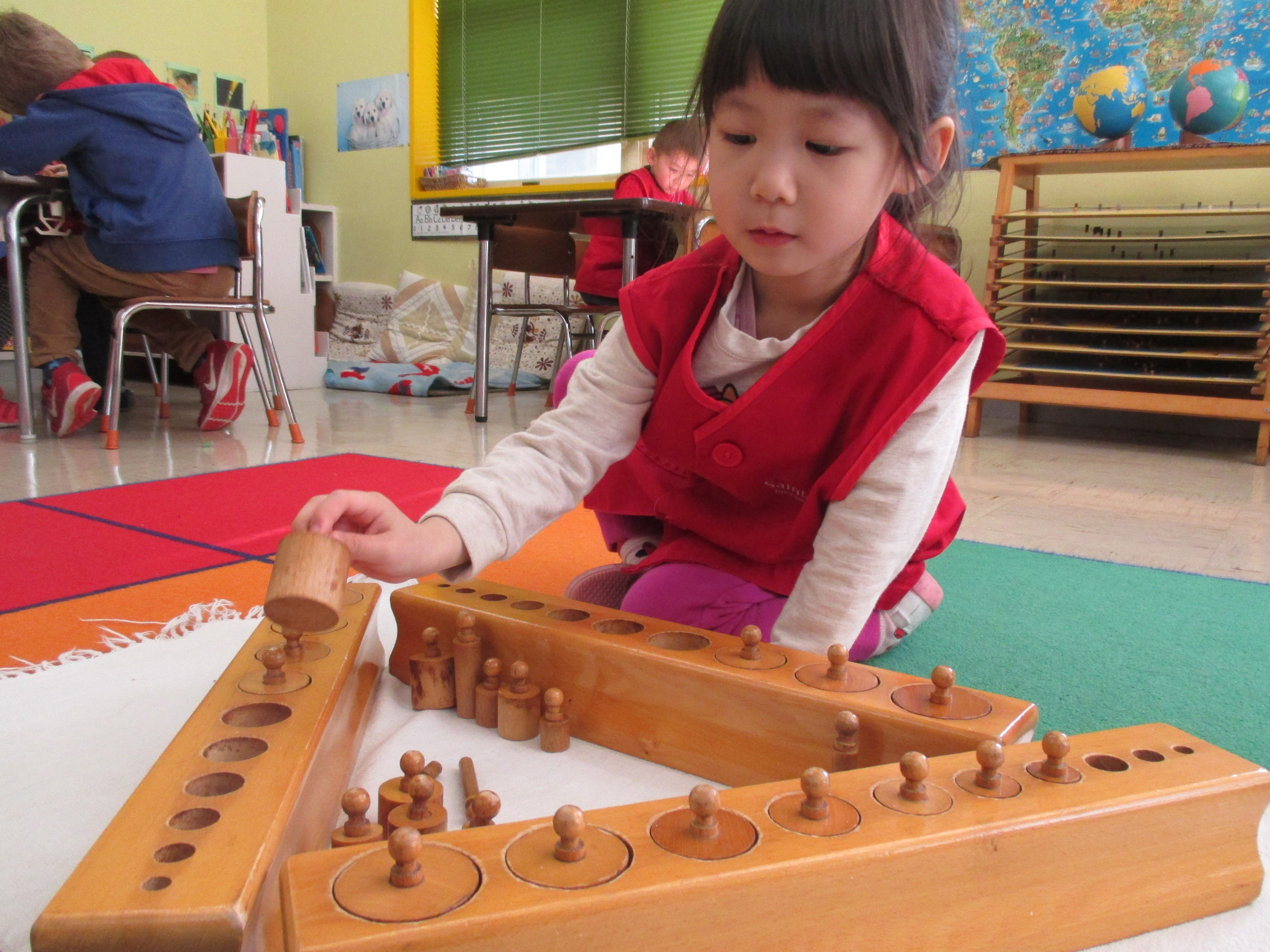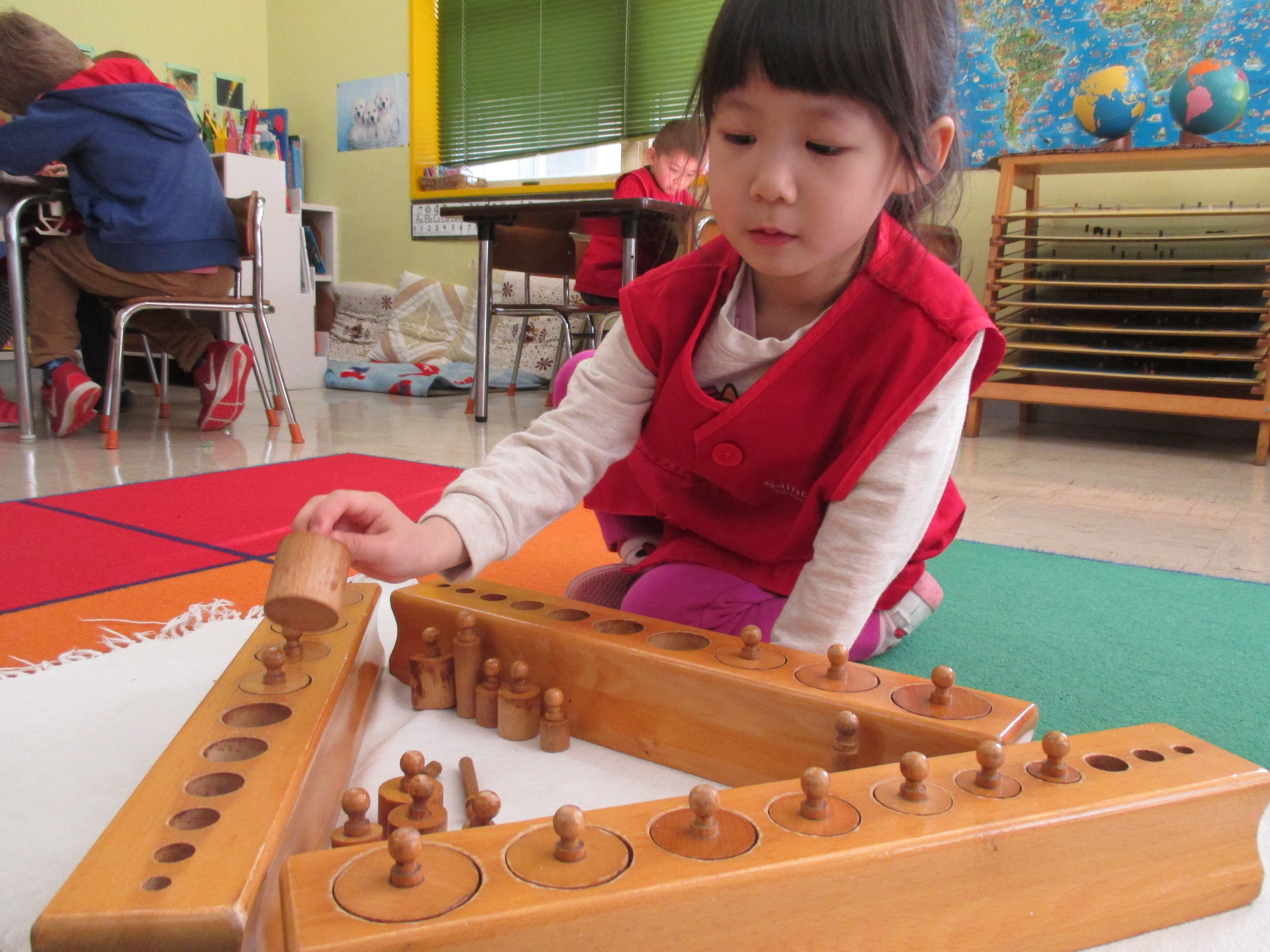 We love to perform.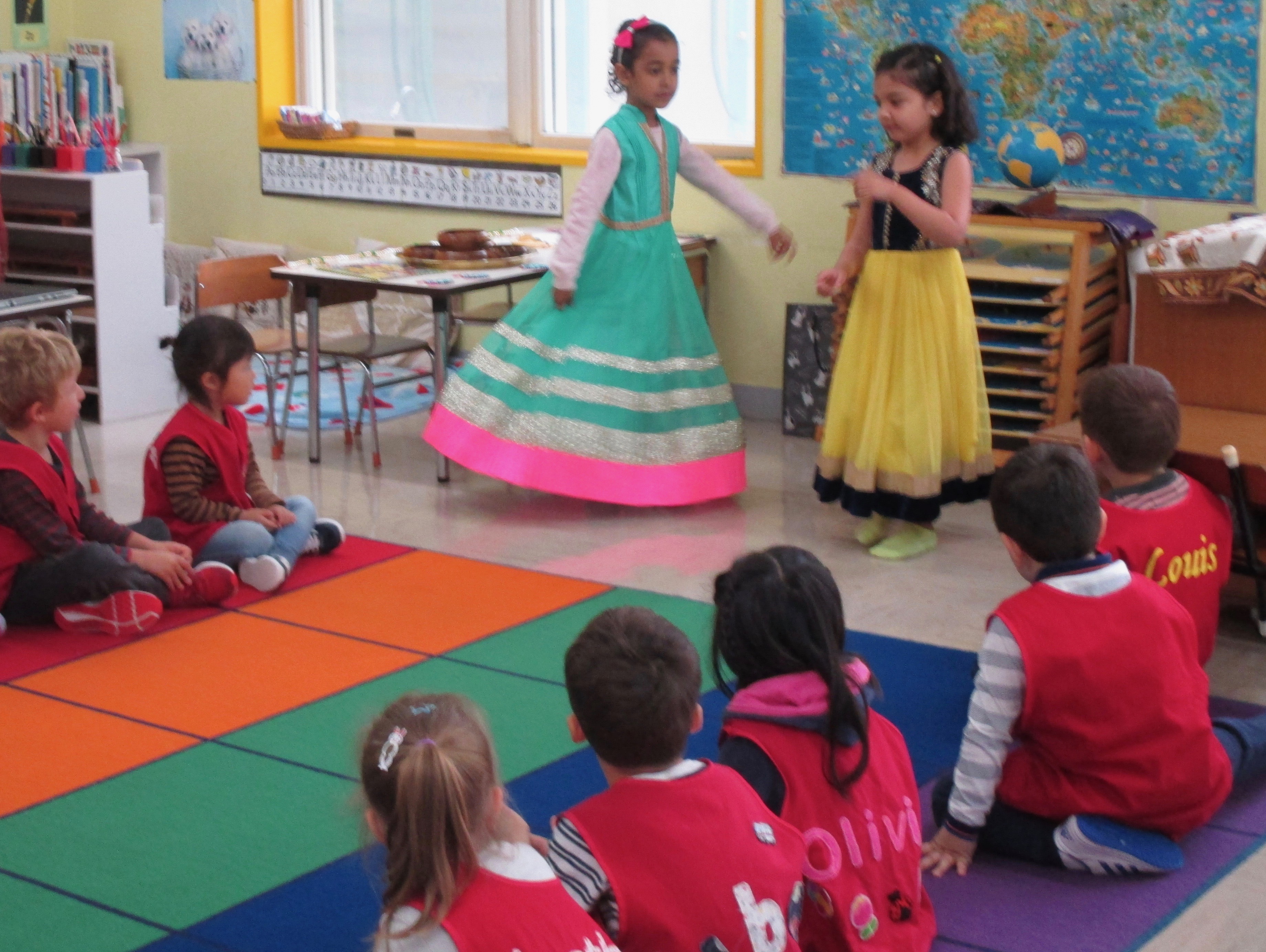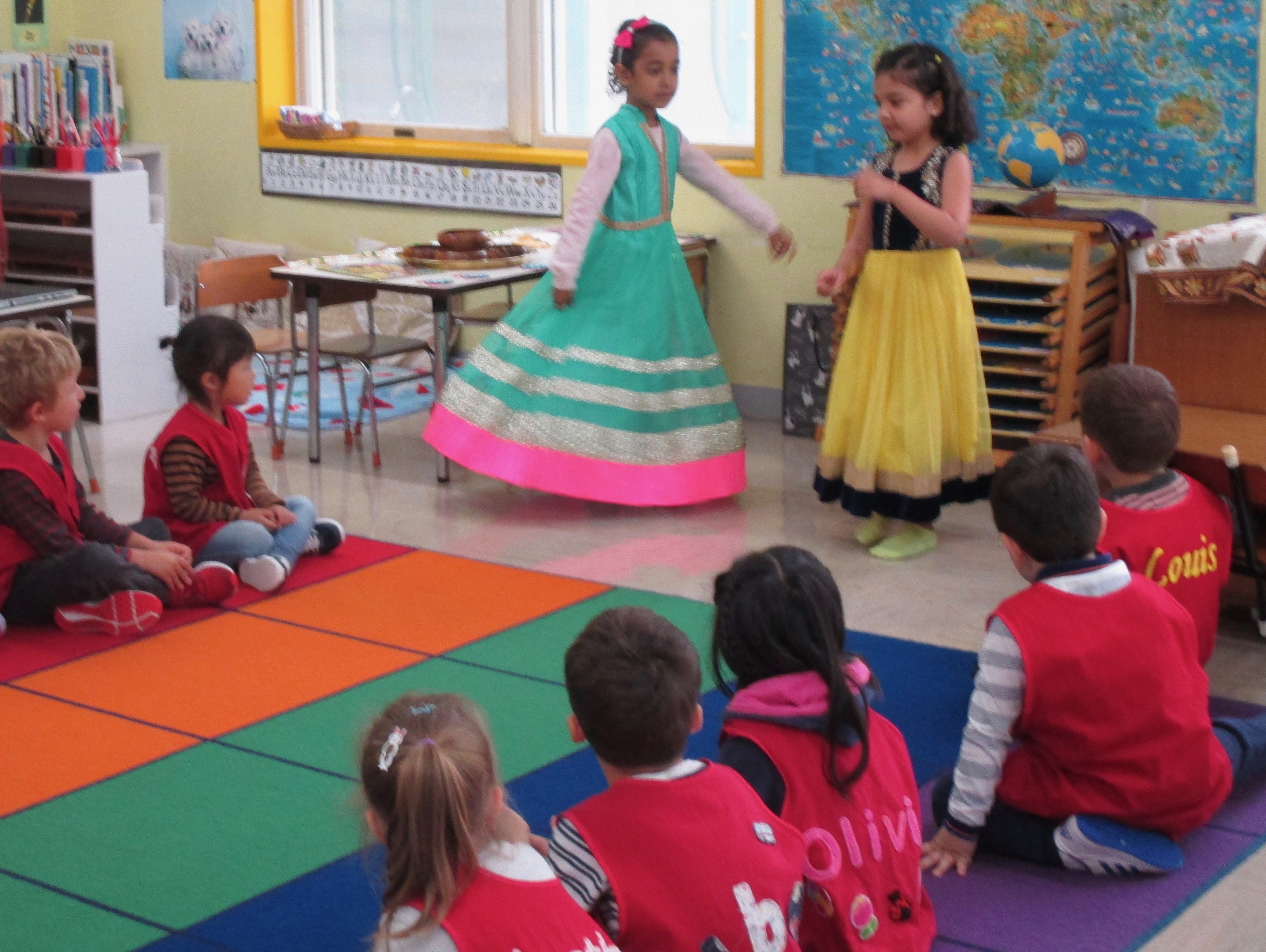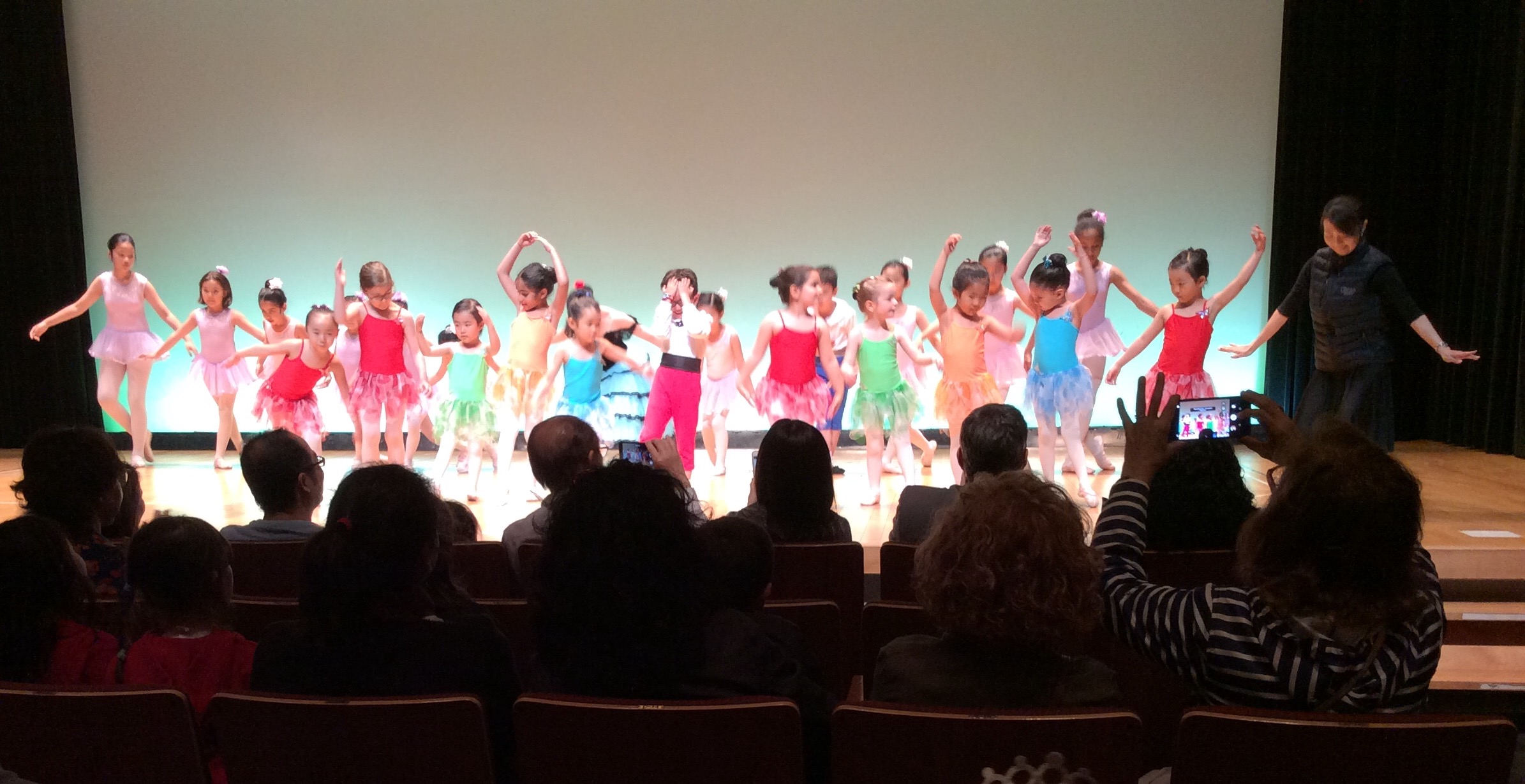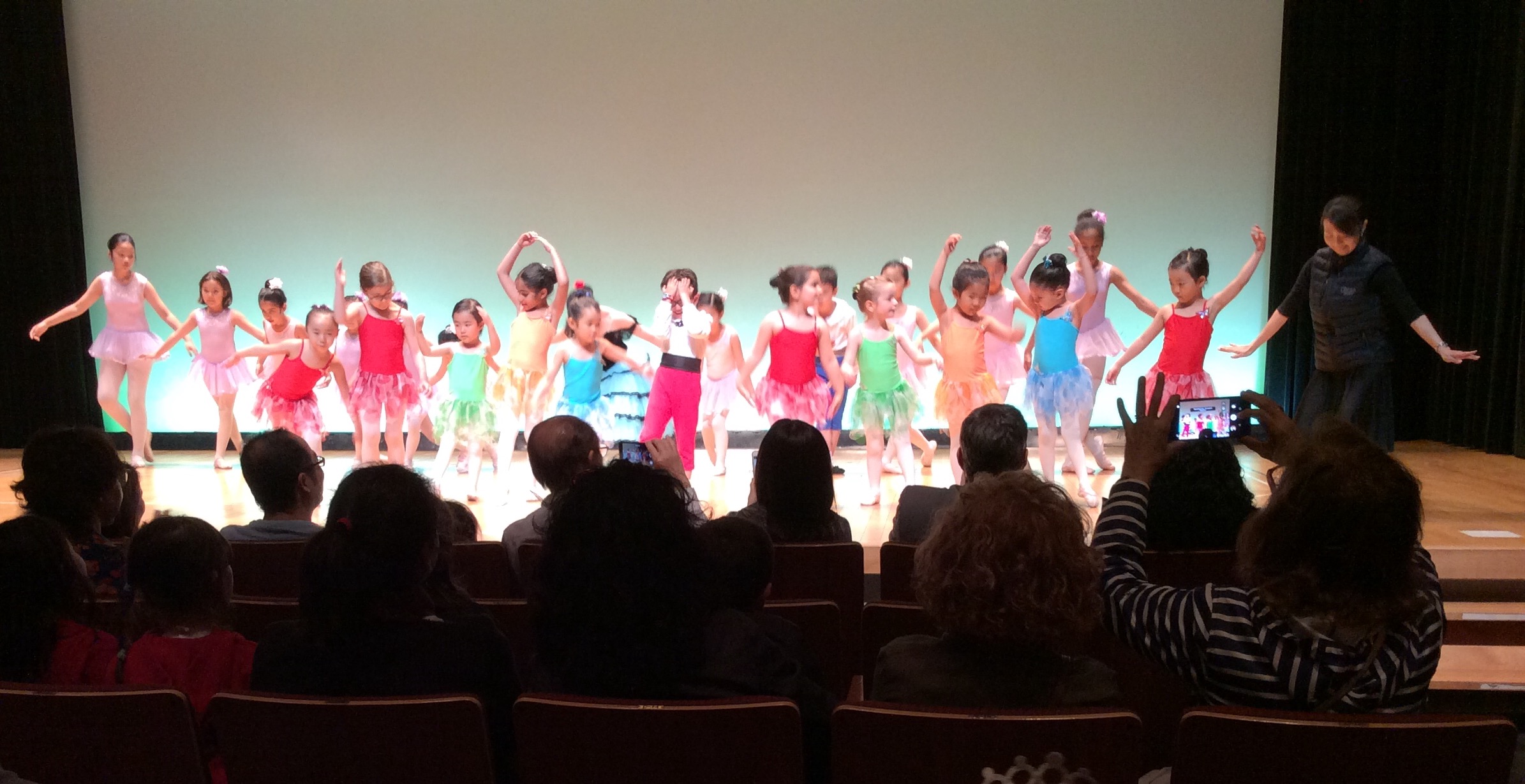 Our young creative artists.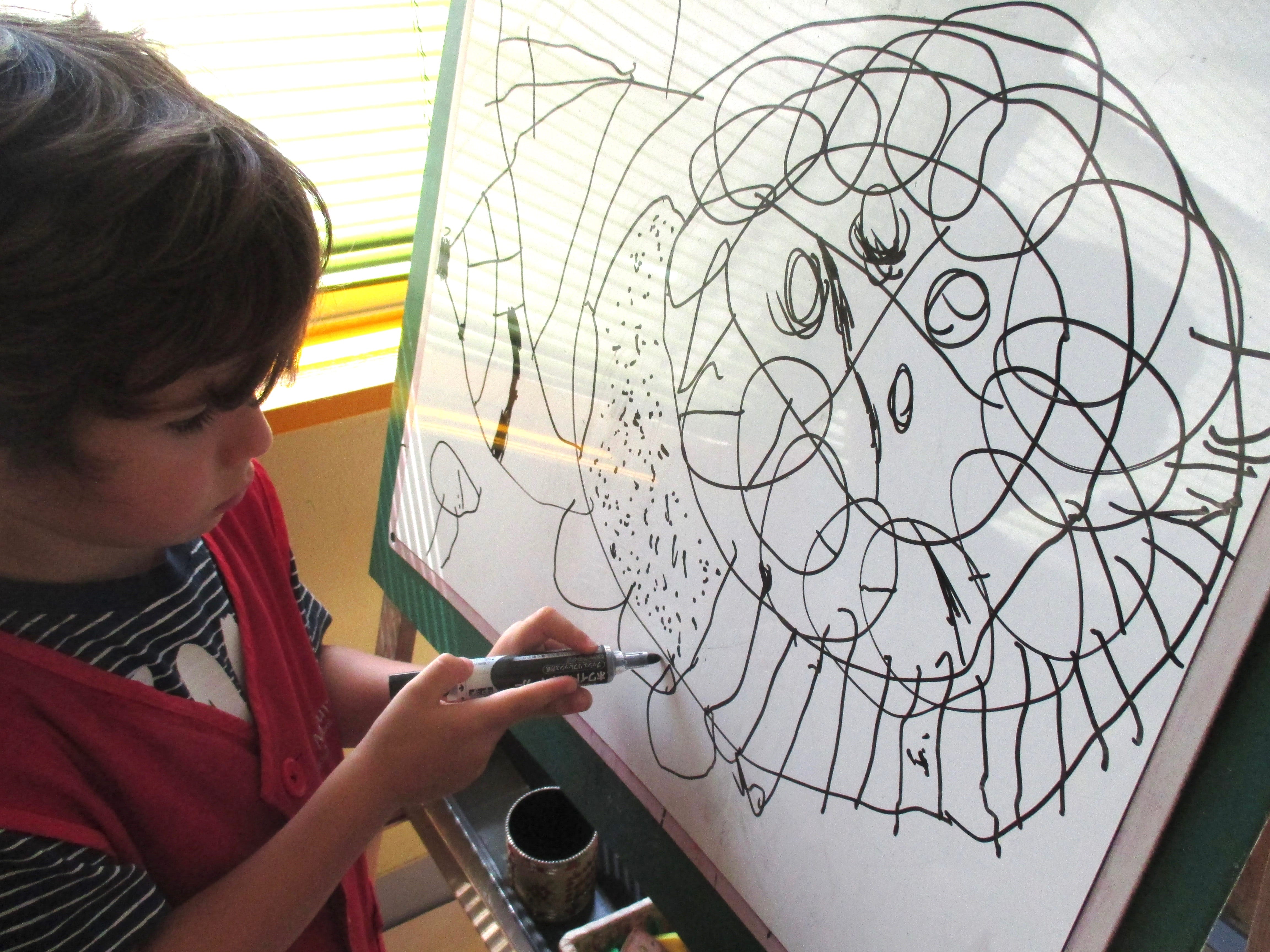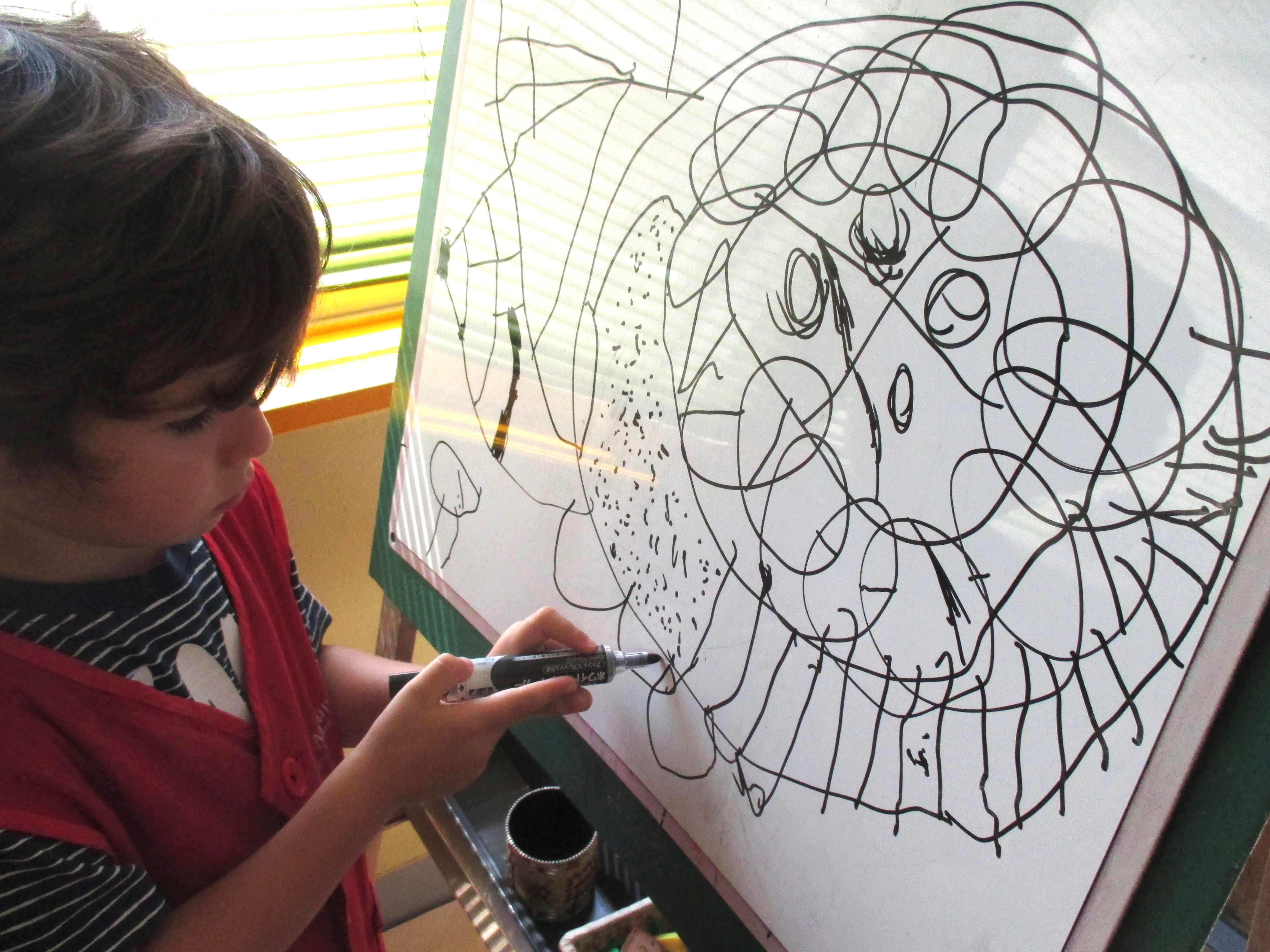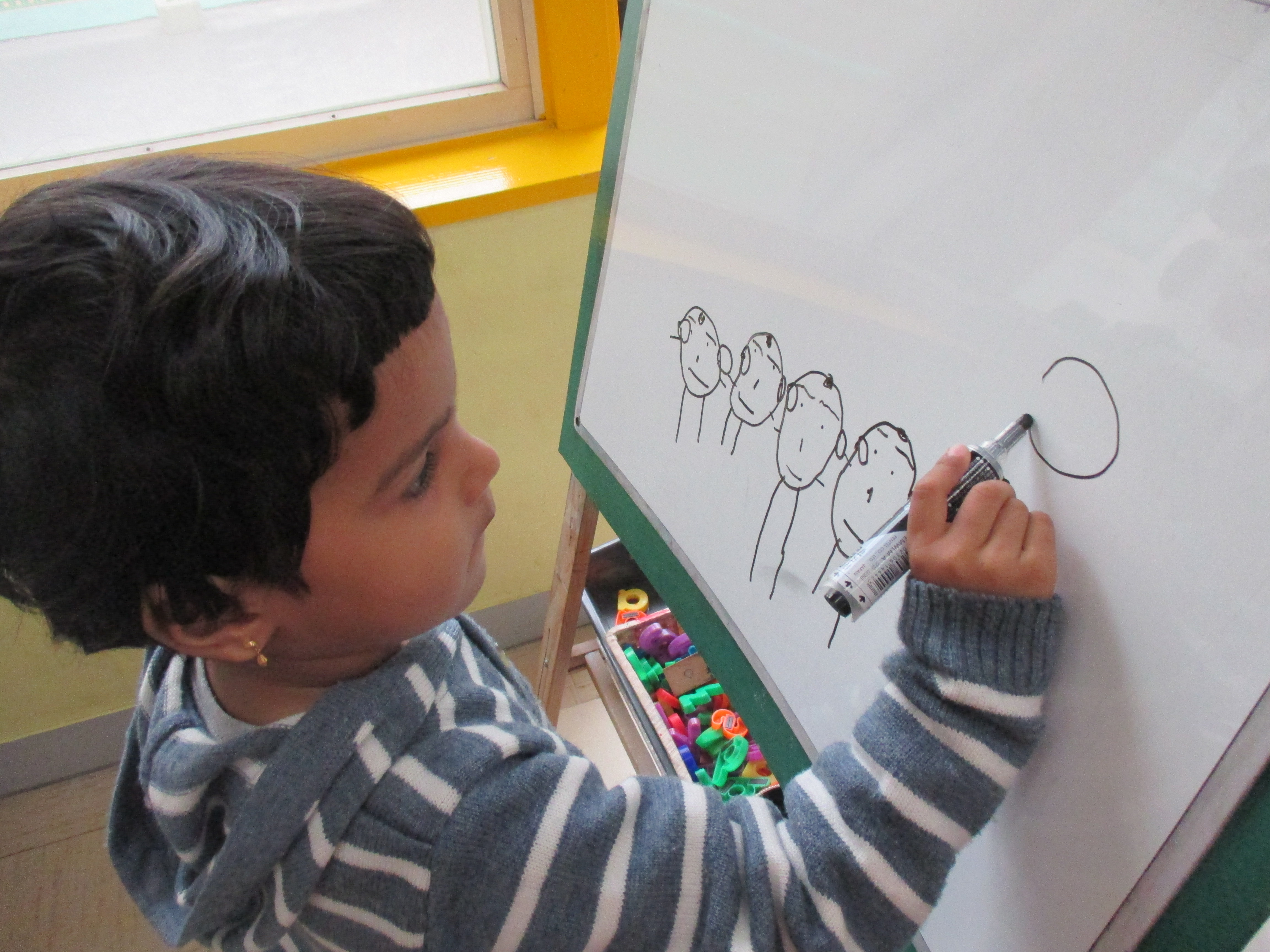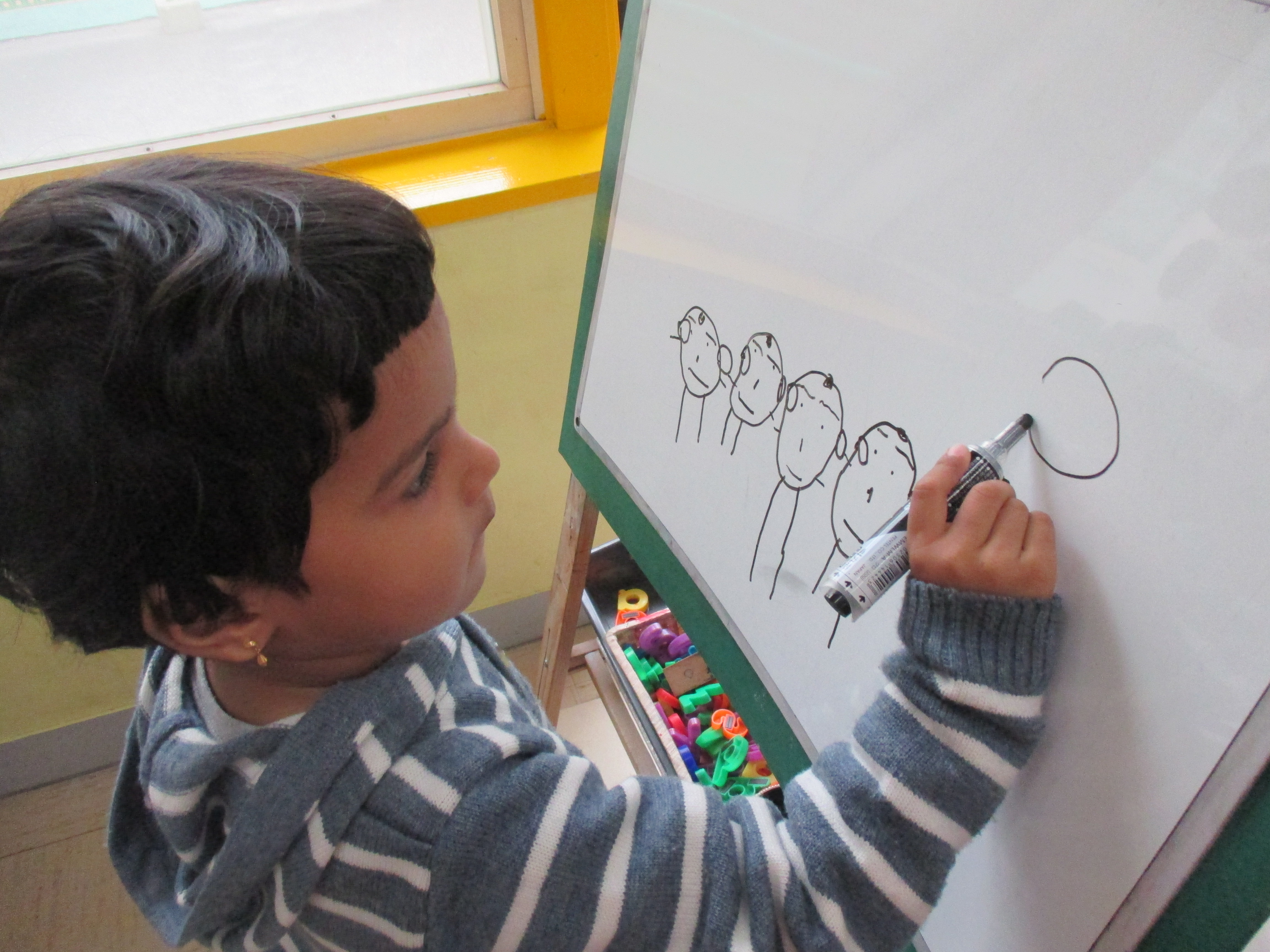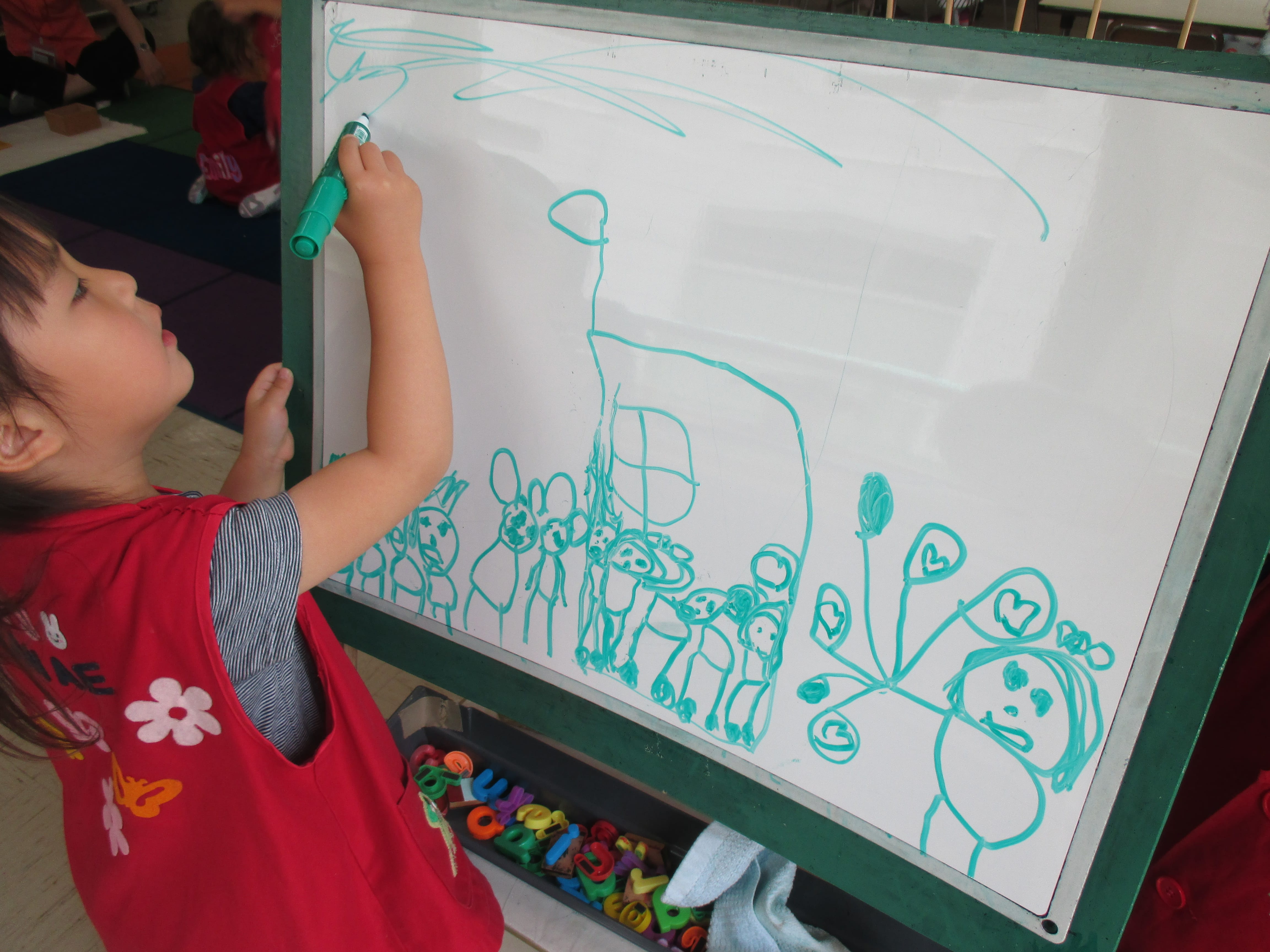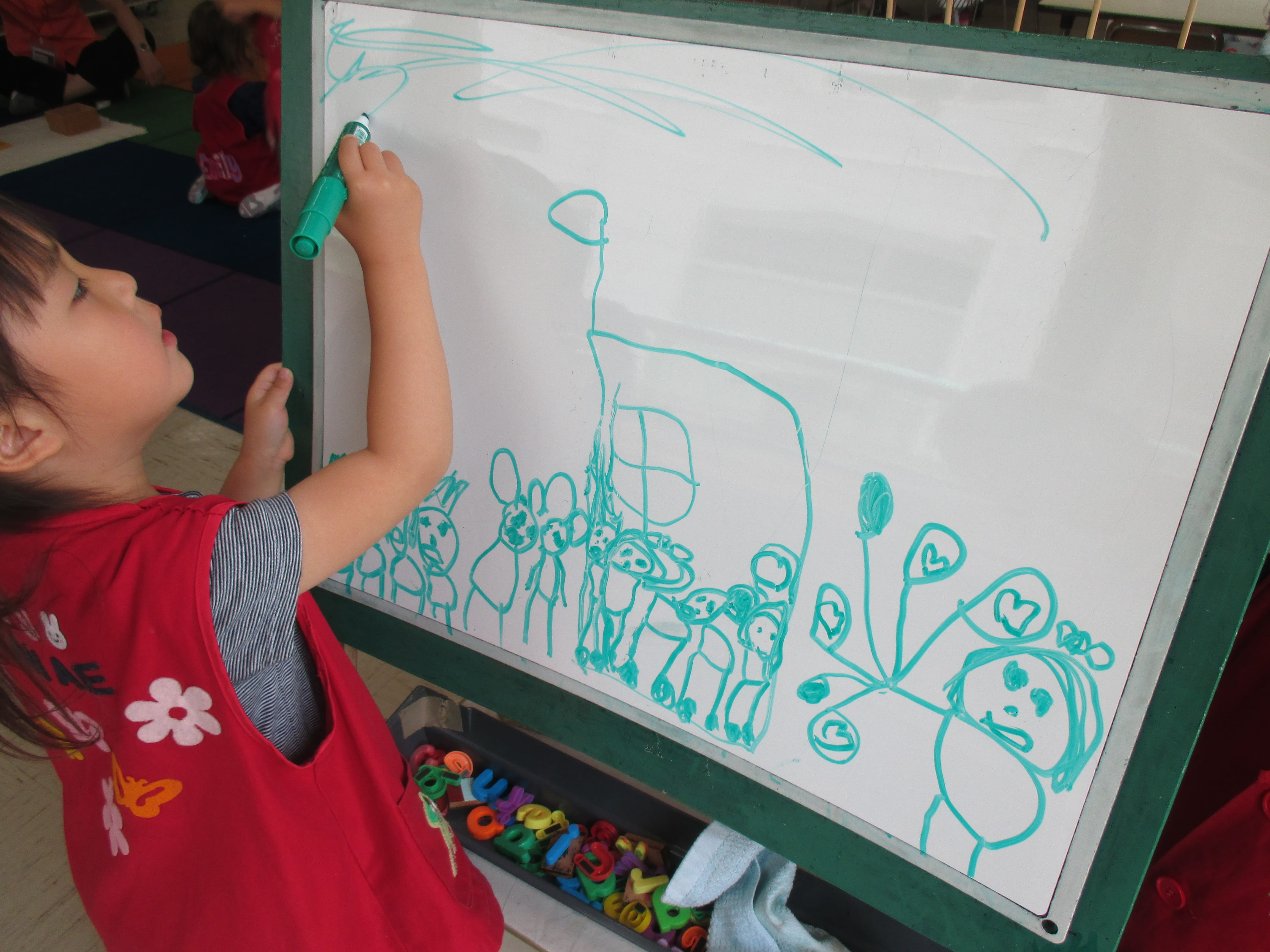 Visitors to our classroom.
And, finally, the Completion ceremony: These 10 children from our class have completed Montessori, and are ready for a new adventure in First Grade beginning in August.  We wish them the very best in Elementary School!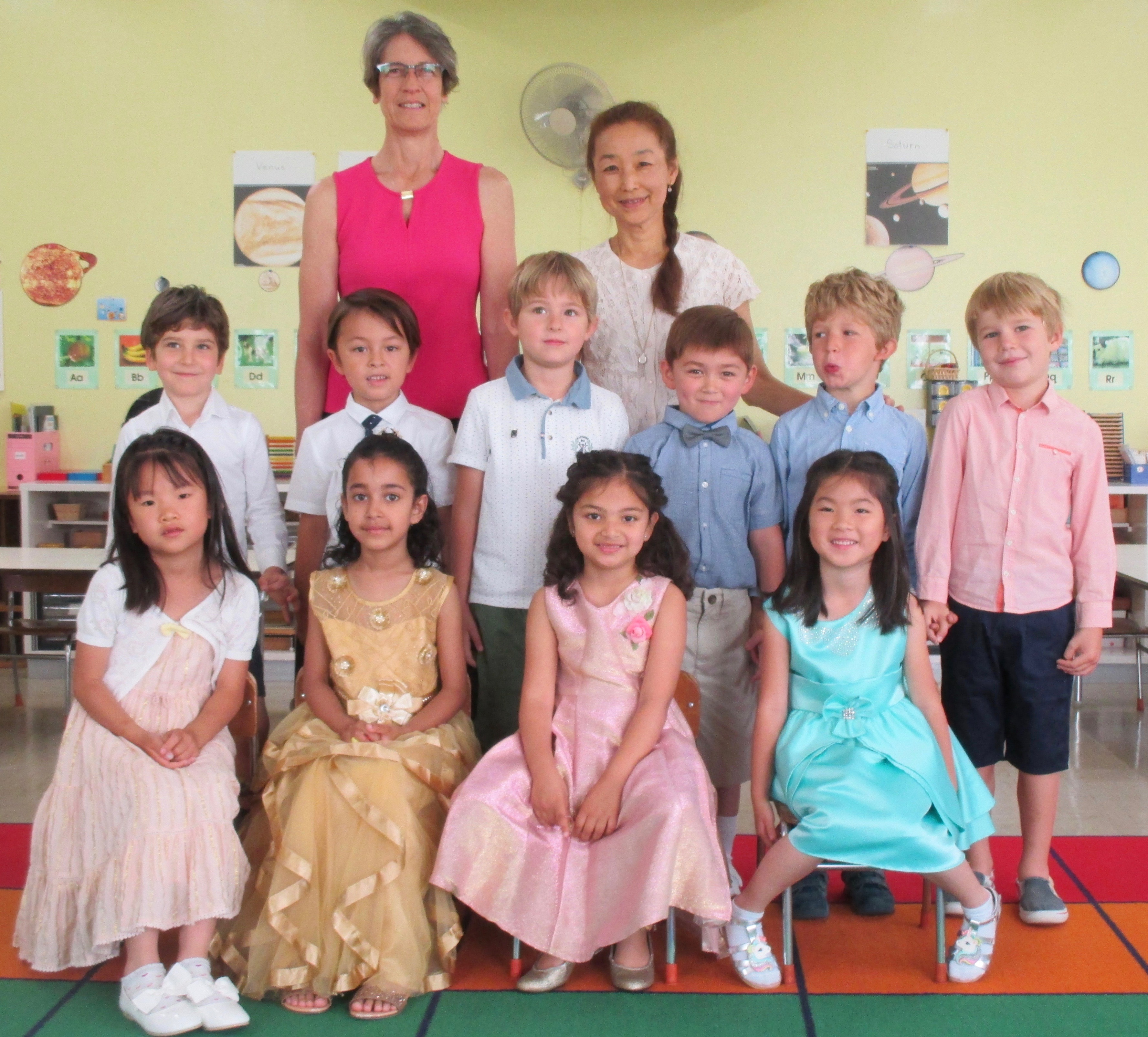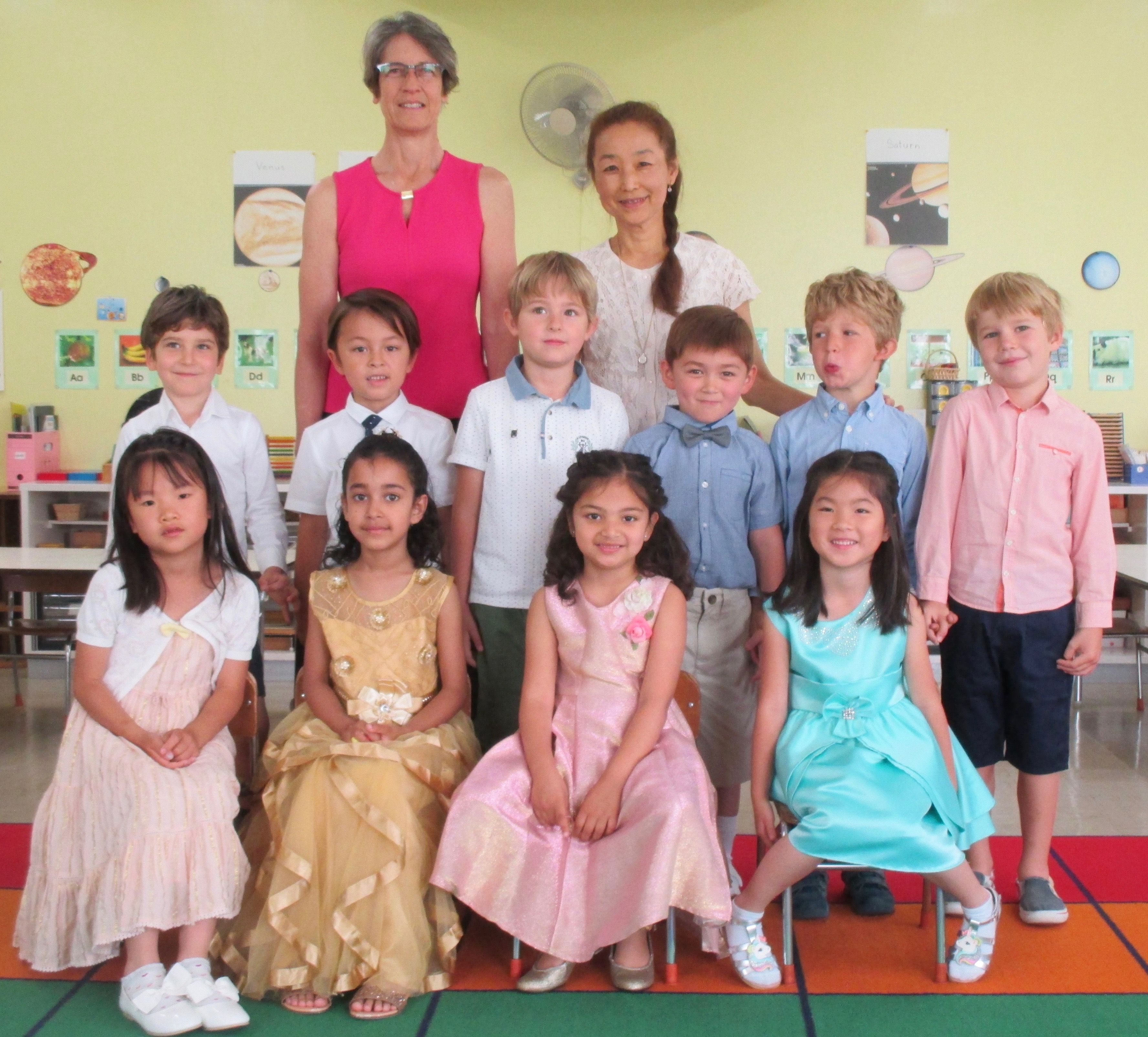 We wish you a nice summer vacation, meeting your grandmas and grandpas, aunts, uncles, cousins; exploring nature; doing physical activities such as biking, hiking, swimming, camping; and telling us about all of this and more when you come back in August.  Can't wait to hear about your stories!  'Till then, take care, and have lots of fun!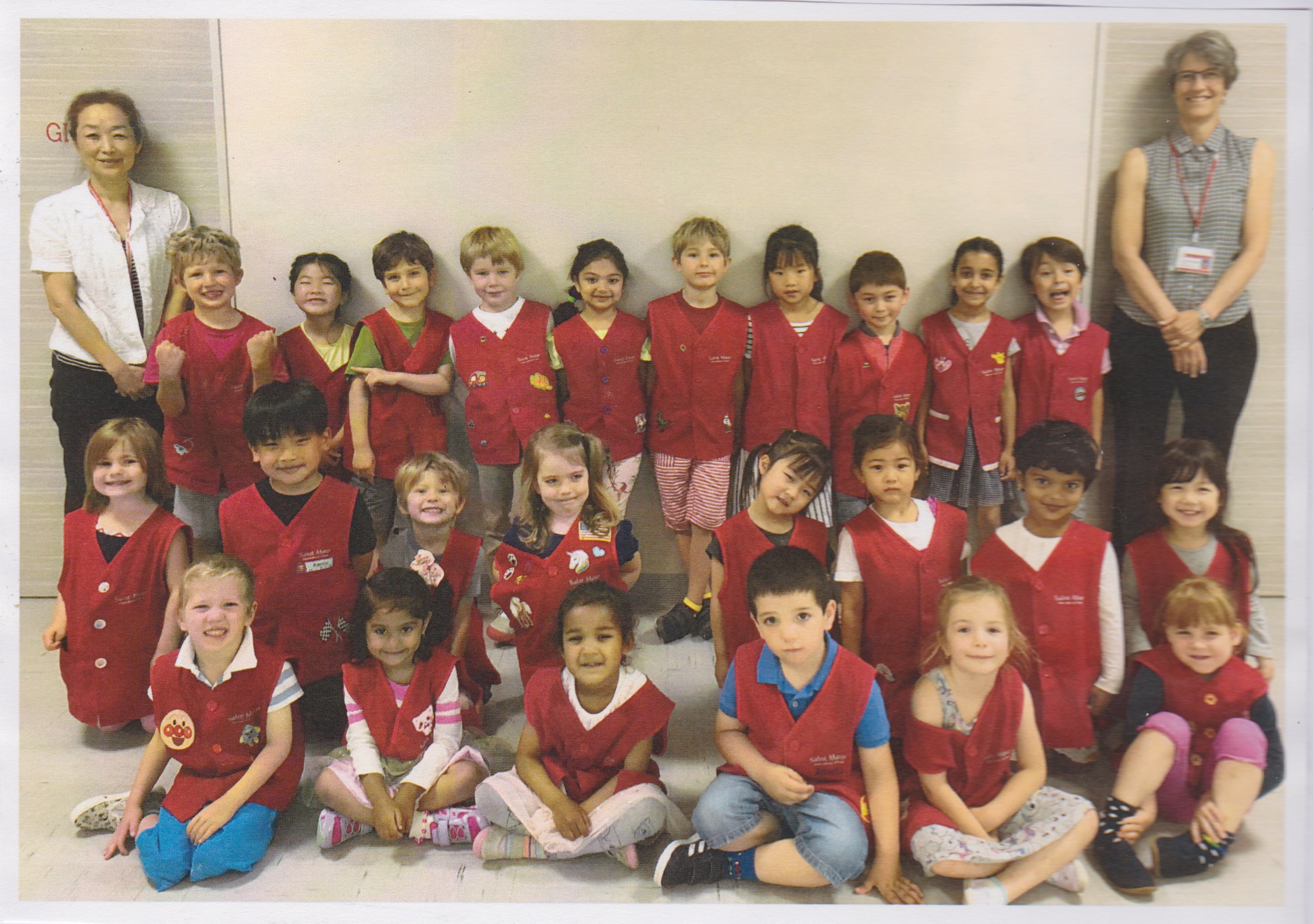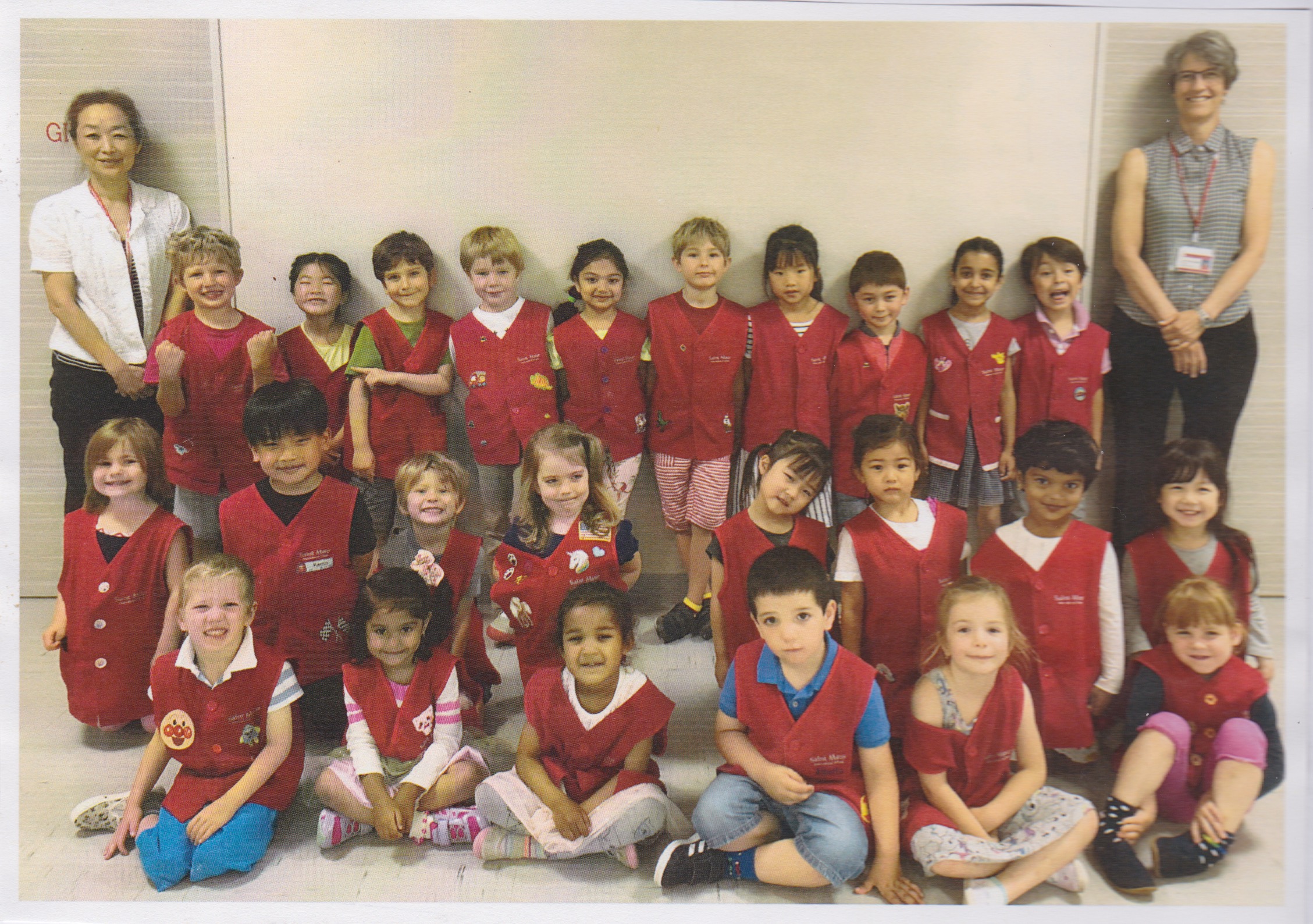 We miss you.  See you after the summer.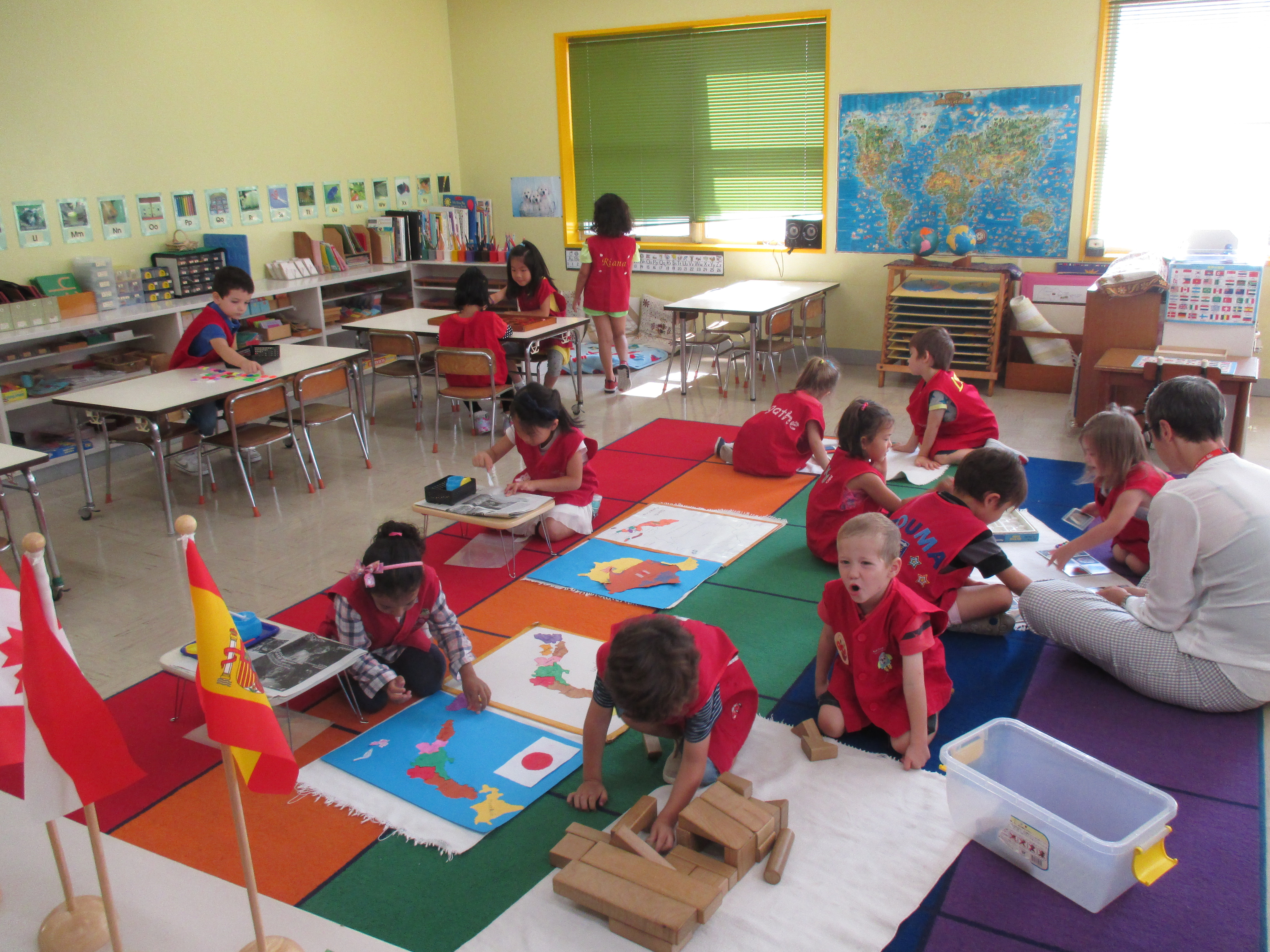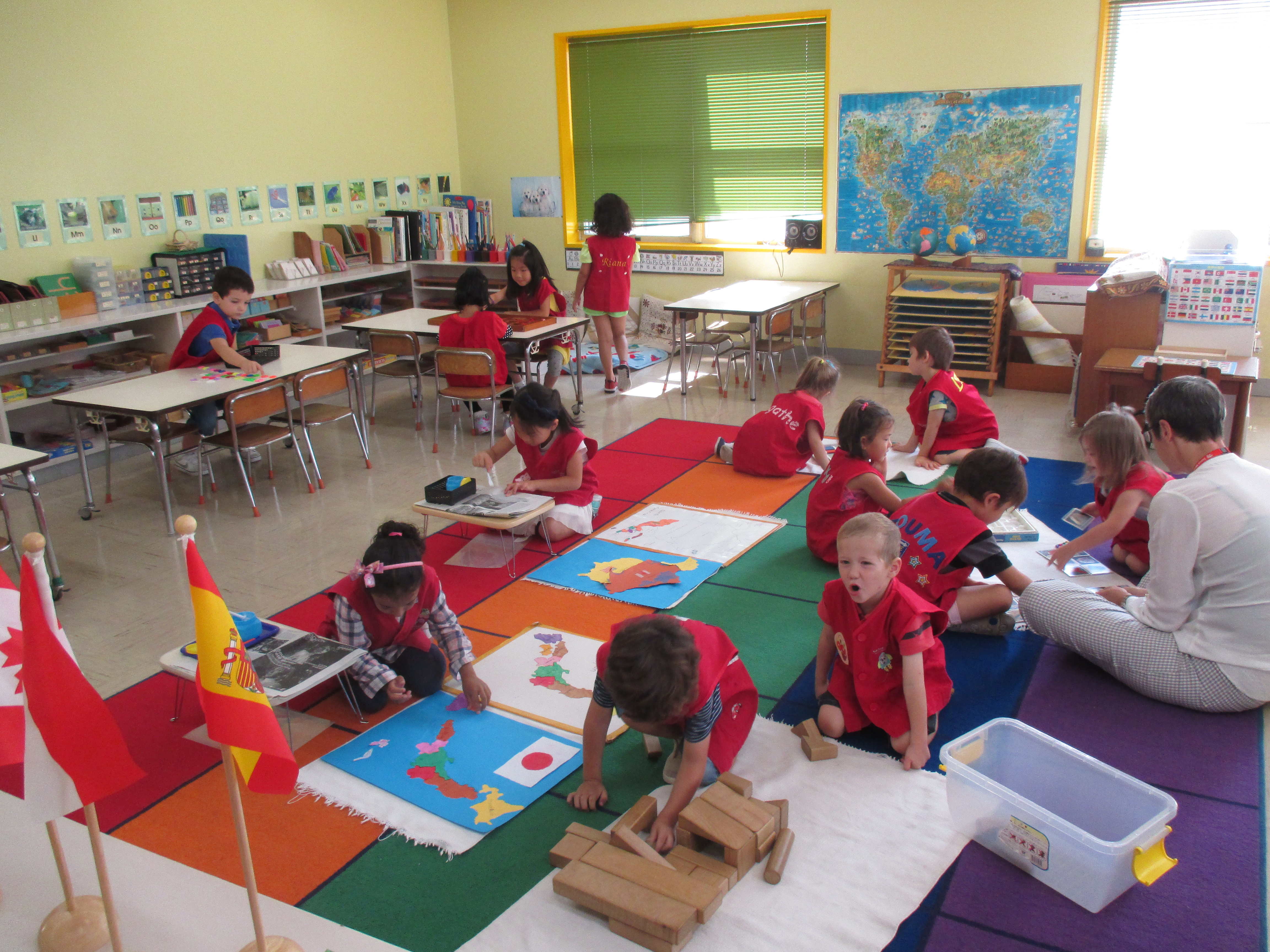 Keep smiing, and stay happy!