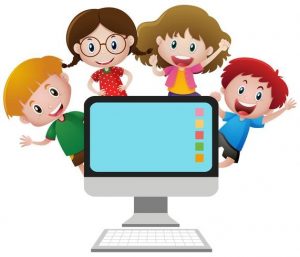 Here is the schedule for our online learning for school closure during the next two weeks – January 25 to February 5th.  Please email your child's teachers if you need the password or link addresses for any online classes or refer to the email sent on Friday, January 22nd.  Kindly do not share this blog address or password with anyone else for safety purposes.
On this blog, your child's teachers will read a story per day and post it.  On Wednesdays, Mrs. Forbes-Dias will be posting a Principal's Challenge, which we would like your child to do any time on Wednesdays, perhaps in the afternoons.  Kindly send photos or video clips of your child doing the activities which will be posted to your child's teachers.
We hope you like the stories your teachers have chosen for you!
DAILY/WEEKLY SCHEDULE FOR ALL CLASSES:
Day of Week

Time

What's Happening?

Link

Daily

(Mon. ~ Fri.)

Published at 10:00

Montessori Story Blog

(Listen to a story a day from different teachers and the Principal's Challenge on Wednesdays)

   Blog address:

https://blogs.saintmaur.ac.jp/mo

   Password: Ask your child's teacher

                (password protected-do not share)

Mondays

8:30 – 9:00

 

Circle Time by Class 

(Story, Songs, etc.)

   Class Link

 

(Refer to the email or ask your child's teacher.)

10:30 – 11:00

Numeracy Day by Age

(teacher will advise)

   3-4 year olds – use Ms. Sallie's Class

Link

   4-5 year olds (LA 1) – use Ms. Mimi's Class Link

   5-6 year olds (LA2) – use Ms. Catherine's Class Link

2:00 – 3:00

Language Arts 

– in various groups

(4-6 year olds)

   Language Arts Link

  (Refer to the email or ask your child's teacher.)

Tuesdays

8:30 – 9:00

 

Circle Time by Class 

(Story, Songs, etc.)

   Class Link

10:30 – 11:15

Theme Time by Class

 

   Class Link

2:00 – 3:00

Language Arts 

– in various groups

(4-6 year olds)

   Language Arts Link

   

Wednesdays

8:30 – 9:00

  

Circle Time by Class 

(Story, Songs, etc.)

   Class Link

 

10:30 – 11:15

Online

P.E./Movement Class

 

For ALL Children

   P.E./Movement Class Link

(Refer to the email or ask your child's teacher.)

Updated change:

Principal's Challenge Afternoon 

   Check the Principal's Challenge on the blog mentioned     

above.       

Mrs. Forbes-Dias will post an activity in the morning and we would like your child to use the afternoon to challenge him/herself with the activity. Please take a photo or video and send it in to your child(s teacher.   

Thursdays

8:30 – 9:00

  

Circle Time by Class 

(Story, Songs, etc.)

   Class Link

 

10:30 – 11:15

Theme Time by Class

   Class Link

2:00-3:00

Language Arts 

– in various groups

(4-6 year olds)

   Language Arts Link

Fridays 

8:30 – 9:00

Circle Time by Class 

(Story, Songs, etc.)

   Class Link

 

10:30 – 11:15

Arts & Craft Time by Class

   Class Link

2:00-3:00

Language Arts 

– in various groups

(4-6 year olds)

   Language Arts Link