3rd graders learn to do their best individual work, but also to collaborate effectively in teams. This week, 3G worked on two group projects that highlighted the strengths of our multi-talented class.
In IPC, we dug deep into learning about states of matter – solids, liquids, and gases. We started applying our science knowledge to milk as we began exploring how it changes into ice cream, butter, or cheese. Groups investigated how milk reacts as we manipulate it with simple tools, then recorded our findings in our notebooks and on posters.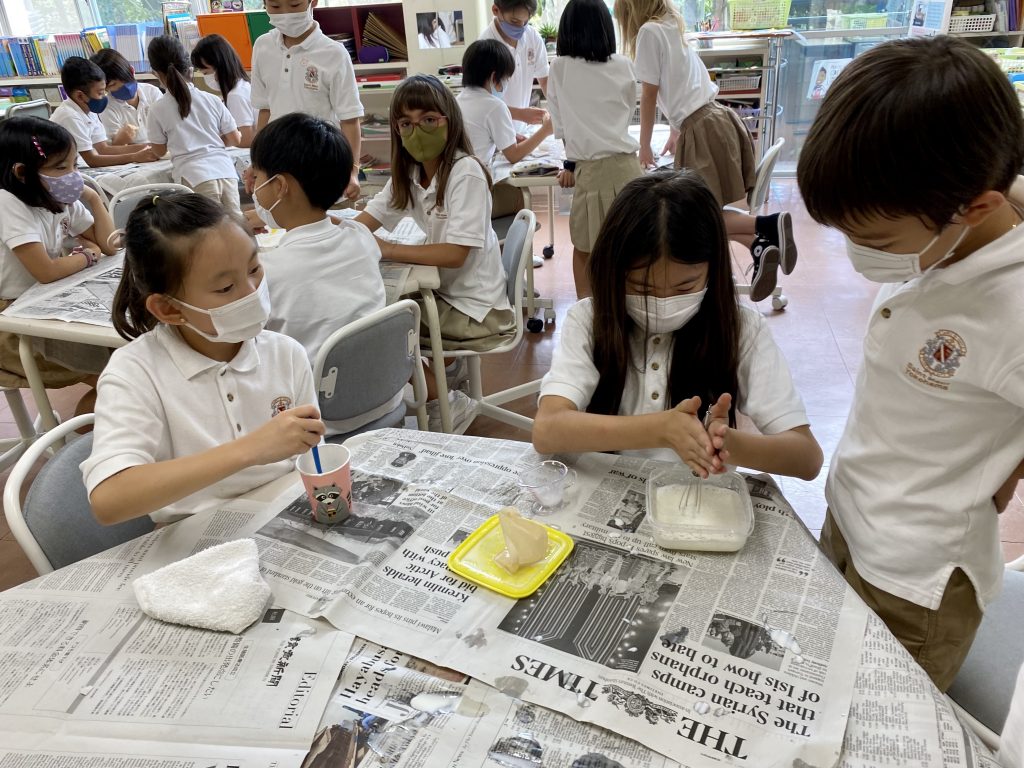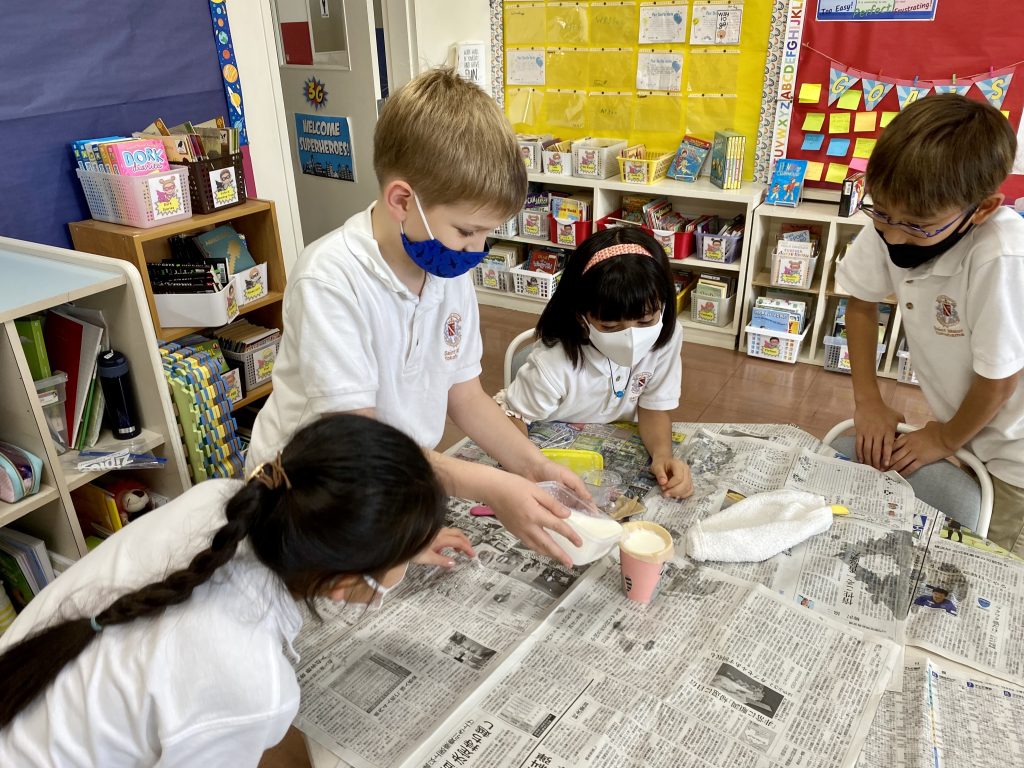 ---
The class also produced math anchor charts this week. Students combined efforts to demonstrate understanding of number sense, place value, and rounding. The anchor charts are now displayed in our classroom to remind students of key concepts at a glance.