October Birthdays!
We celebrated our October Birthdays on Monday. Students wrote their messages on the cards and we sang happy birthday to them!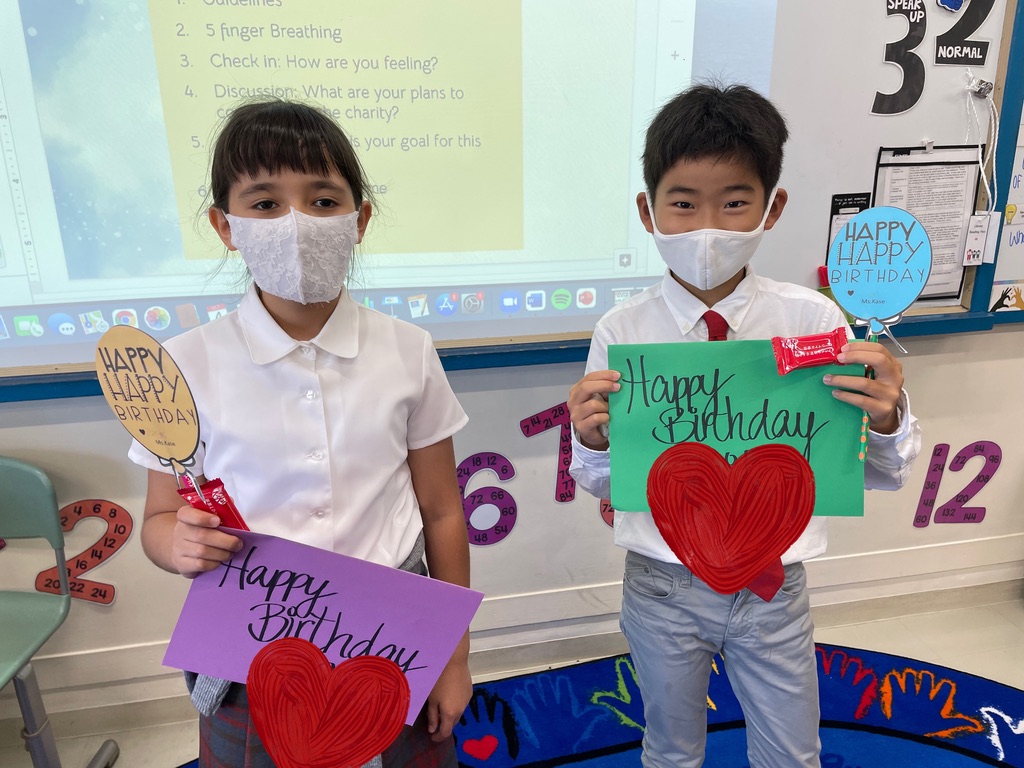 IPC
Students have been very passionate about creating their original mythological characters. We had a special guest on Tuesday and she gave us a workshop on what mythical characters are and what we should consider when creating one. This workshop inspired the students and they were excited to create one on their own.
On Friday, they each brought their ideas and started sketching the characters. They carefully outlined their sketch with a black marker and added colors to their characters using watercolor.
Reader's WS
As we have been learning how we should make movies in our mind when reading stories. Each group chose a scene from "Tiger Rising" that they were able to imagine the scene and reenact. Seems like the students enjoyed reenacting scenes that had food or drink the most!
Please have a lovely weekend! 🙂