-Writing Workshop-
This week, we celebrated publishing our first narrative writing as a 4th grader. We celebrated each other's work by having a small popcorn party and having an opportunity to read each other's work. Every writing had its uniqueness, and we all enjoyed reading different styled writings. 
Also, we started our first writing unit on realistic fiction. Students came to the rug with their yellow notebooks and pencils to write their small moment when they had a very strong feeling which is the start of developing realistic fiction. 
In the middle of the week, students brainstormed a SMART goal for this semester. After a month of spending their time in 4th grade, they faced some difficulties or saw areas they could improve.
SMART stands for…
Specific
Measurable
Achievable
Rewarding
Timely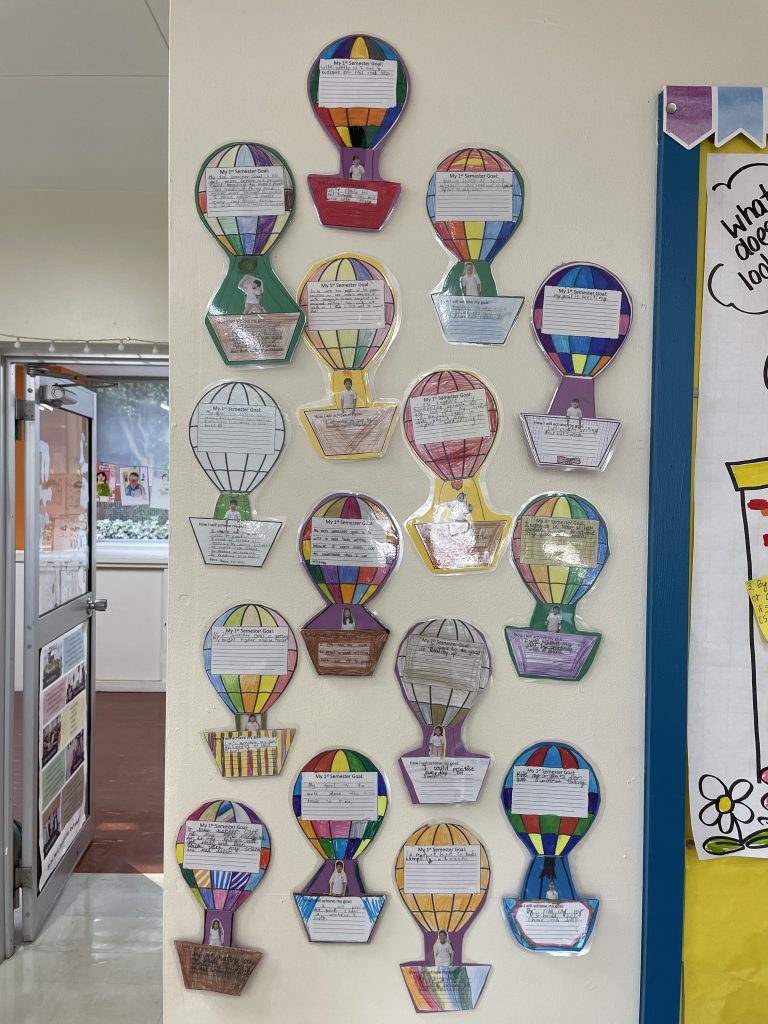 They wrote their smart goals on a hot air balloon, and we posted them on one of our walls. They will read their goals once in a while to remind themselves and reflect on whether they are achieving their goals.
-Student Council-
Today, we had our first elementary assembly. 3G did a fabulous job on talking about online learning. Later, student council members were called out on the stage and they received a special badge!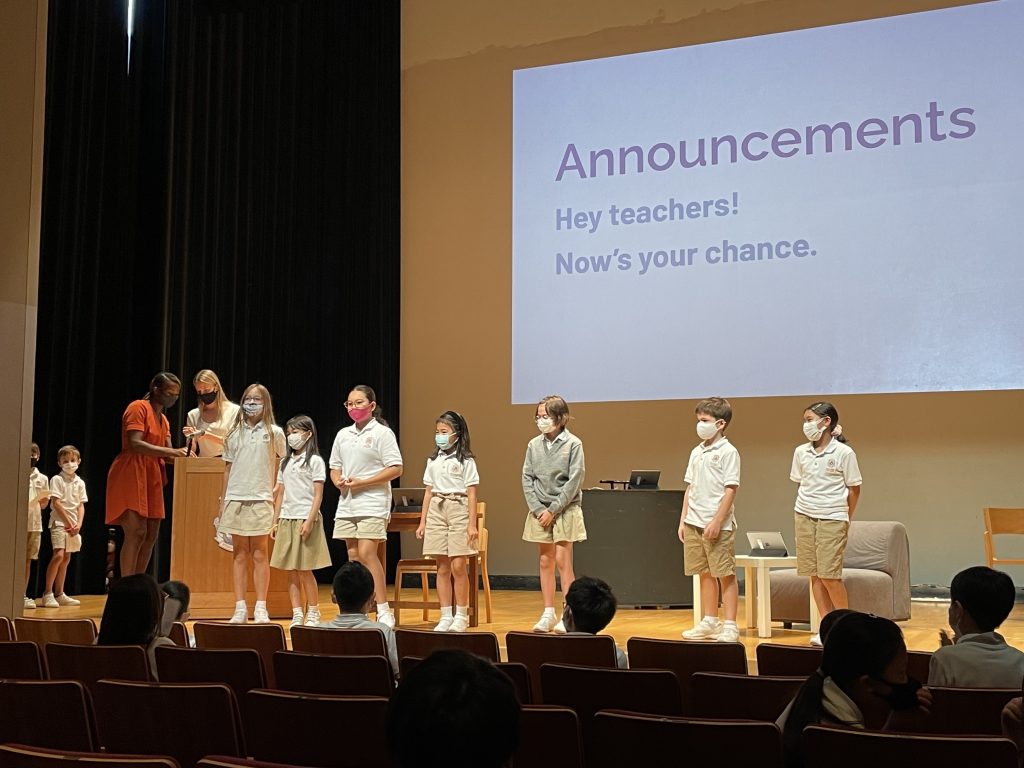 They finally had their in-person student council meeting today.
Our class representative shared the monthly inspiration quote "We Have Wings" and talked about the eco caps.
We will start collecting petbottle caps which is a campaign to give vaccines to children in developing countries with the profit that is gained from recycling of the CO2 reduction cap.
We reminded the students to bring in caps that are well washed and clean as dirty caps won't be counted towards recycling.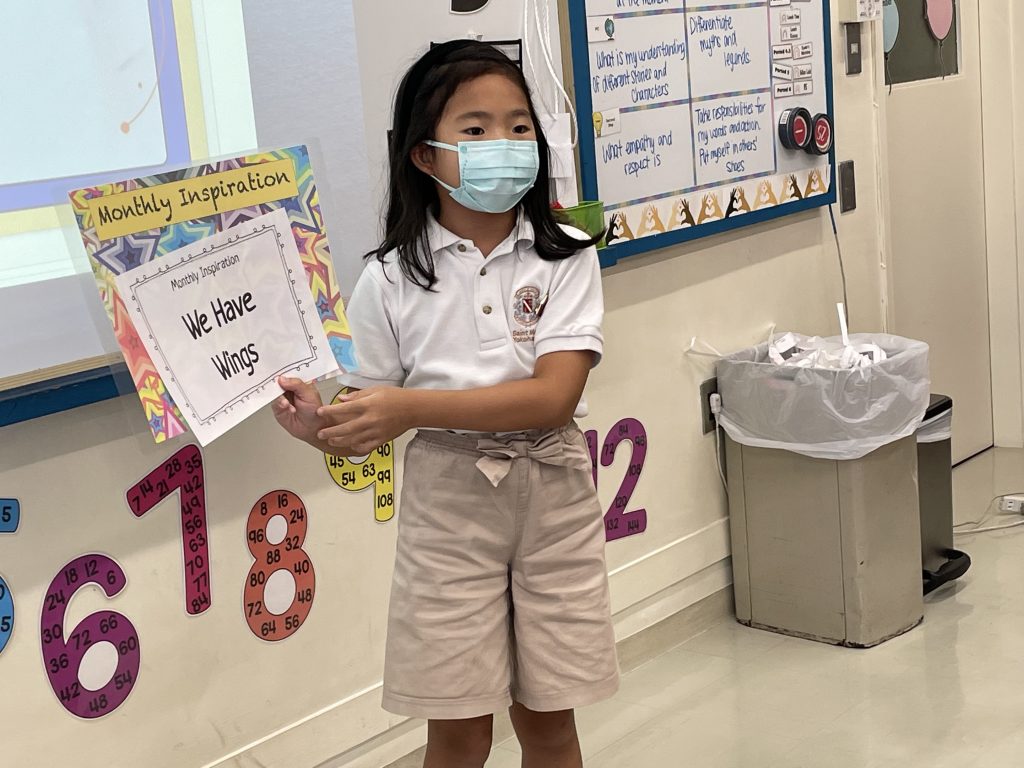 I hope you all have a wonderful weekend!