On October 11th we took part in our first Fun Day with the Montessori school theme being "Construction." Each and everyday we see and hear the construction of our gym going on and we are excited and very interested in learning about the different machinery that is involved to construct it.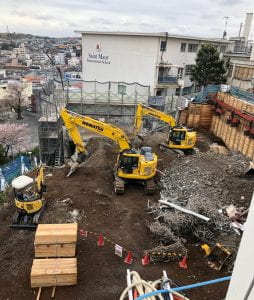 So all three Montessori classes came together to collaborate their creative efforts in making a huge construction mural for our front entrance bulletin board. We all had our part to play in piecing it together.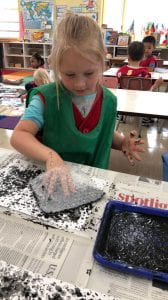 Bubble wrap stamping for our road.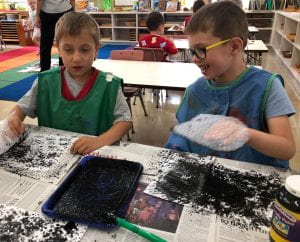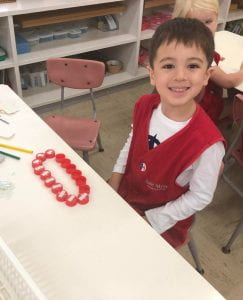 Pet bottle caps for the caterpillar wheels.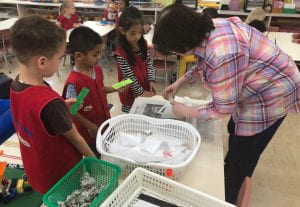 And then Ms Sallie came into our class to help us put our part together.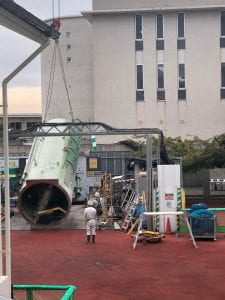 While we were constructing our own masterpiece inside the classroom, more interesting construction was going on outside our window to see and wonder about.
What is that heavy cylinder shaped vessel being lifted by the crane?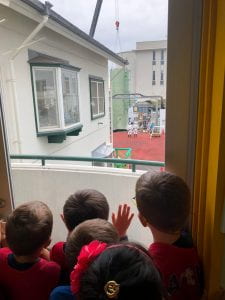 We later discovered that it will be used for cement!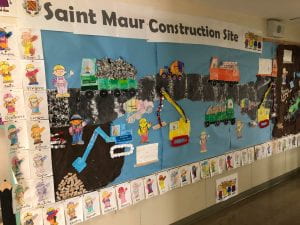 What fun it is to look out our window and learn about construction!