We started out the new school year welcoming back familiar faces and also new friends into our class. And now here we are in the month of October. So far our classmates represent eleven (10) different countries. These being Australia; China; France; Germany; India; Japan; Nigeria; South Africa; Sweden & the United States of America.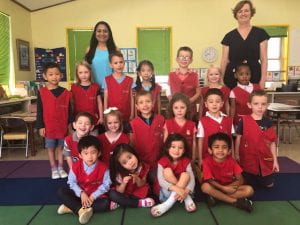 In the first weeks of school both our new and returning children were settling into their new school routine. There has been a steady, productive buzz of activity as the children rediscover and/or try out activities for the first time. The following photos show just a glimpse of the activities in our classroom that promote a love of learning.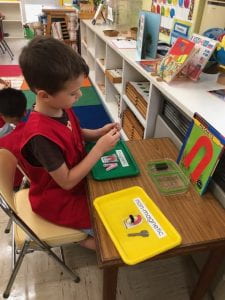 Magnetic & non magnetic tray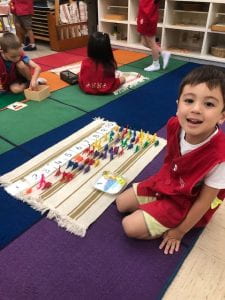 There has been much interest for number work with numerals and their quantities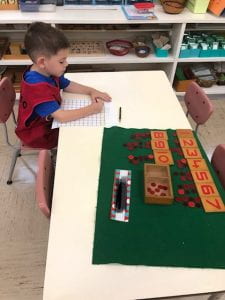 The Practical Life shelves have been busy. These activities support and strengthen fine motor muscles, eye-hand coordination and independence.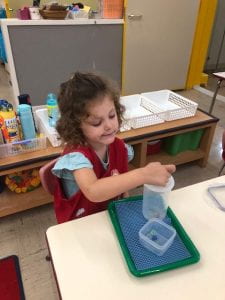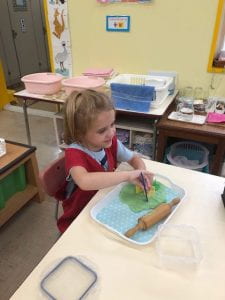 Very popular playdoh tray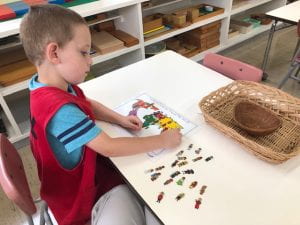 Matching children in traditional cultural dress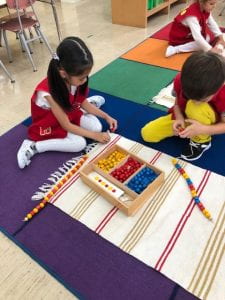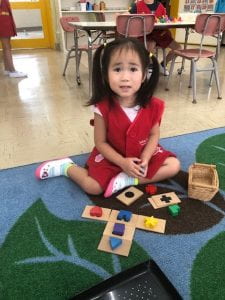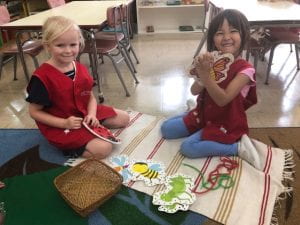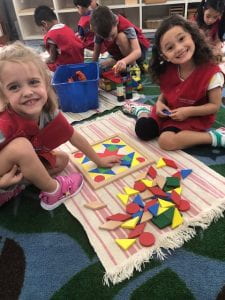 Pattern, threading & sequencing activities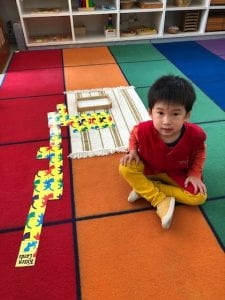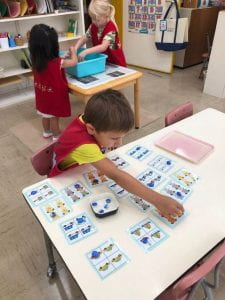 Finding the odd one out activity
________________________________________________________________
Last month we received an envelope from France….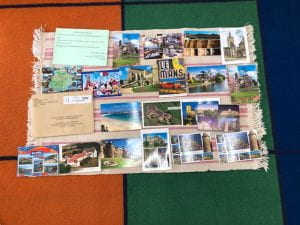 And inside was a note from a kindergarten teacher of a past student in our class who had attended this school. Last year our class made and sent a class calendar with drawings of landmarks from Yokohama as a gift. The French children from this kindergarten then sent us these postcards showing us all the wonderful places in Le Mans that we could see in this part of France.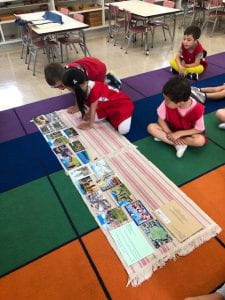 We all took turns having a closer look at all the landmarks in Le Mans. We noticed many old buildings, racing cars, bridges, flowers and beaches. It looks like a beautiful part of the world. It was a meaningful global exchange that our two schools could have with children in a different continent.
________________________________________________________________
It is no secret that we love reading books everyday in our class, but especially during circle times together. On this particular morning we read the book, "Baby goes to market."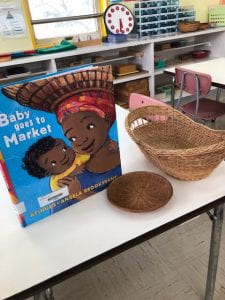 We learnt that people enjoy  shopping at markets all around the world. This book took on a counting numbers storyline that the children were able to connect with quite easily. We talked about how the mother in the story was able to carry not only her baby on her hip, but her basket with different fruits. It is one thing to watch others do things, but quite a different perspective is gained when we engage in and try it for ourselves. So, one by one we all had a turn trying to balance with either a small or large basket. We quickly realised it took some  practice.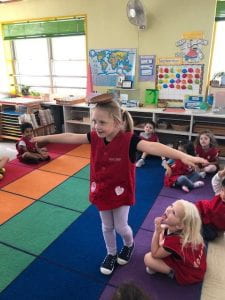 Between the ages of 3 to 6, the child needs to practice, perfect, and consolidate the body's movements. For this reason, Dr. Montessori began using the "Walking on the Line" as a Practical Life exercise. This exercise helps the child control his body, develop balance and perfect equilibrium, as well as to strengthen the mind's control of its body's movements. –Montessori Primary Guide