This year we tried something new…
Instead of having our annual Montessori Sports Day at our school campus, all the children and their parents joined together on a warm sunny day at Negishi Park with their teachers to celebrate Physical Education . Afterwards we all  enjoyed a picnic that brought our school community together to connect with one another.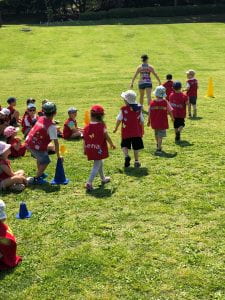 Walking out onto the sports field for a morning of fun!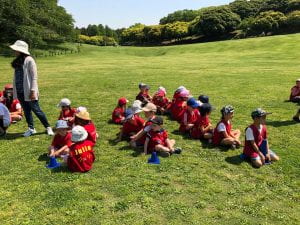 Waiting our turn and cheering on our classmates!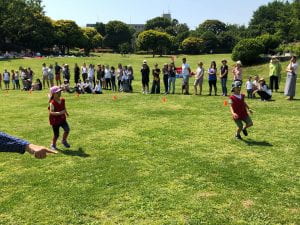 Running relays!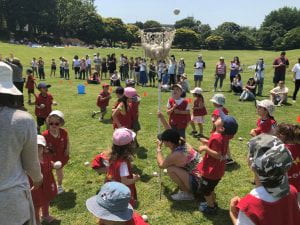 Ball toss fun!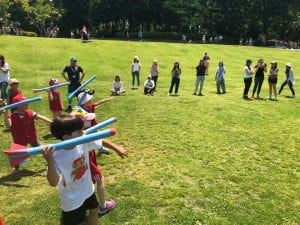 How far can your rocket fly? Demonstrating our upper gross motor strength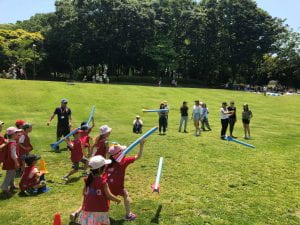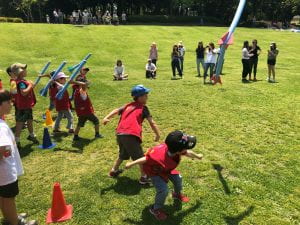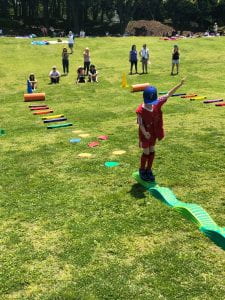 Step on, over and jump through our obstacle course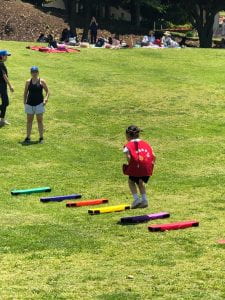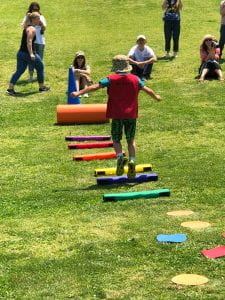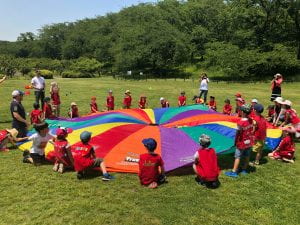 Parachute teamwork that's oh so fun!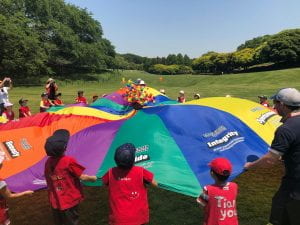 And adding some balls makes it all the more exciting!
What a wonderful day out we had at our Sports day for 2019.
Big thanks to our P.E. teachers who have made physical exercise so fun each week of semester 2.