Signs of Spring in Japan are slowing being seen with plum flowers in shades of white, pale pink and deep pink blooming in our neighbourhoods.
It is also on March 3rd that we celebrated Hinamatsuri, Girl's day. Girl's display dolls of the Emperor and Empress in their many layered kimino's in their home, with peach blossom flowers and enjoy sweets treats.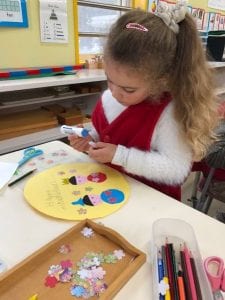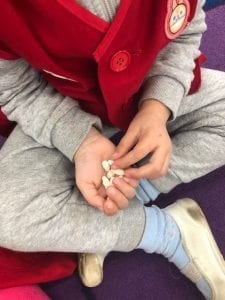 One sweet which we all enjoyed in class is called, hina alale. Puffed sugared rice in colours of white, pale pink and green.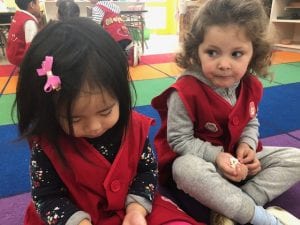 It was yummy!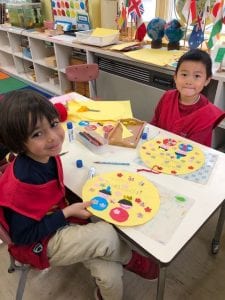 We made our own hinamatsuri craft together, which helped us learn how to follow directions; refine small hand muscles while controlling our scissors to cut on the line and develop our eye-hand coordination when pasting our creation all together.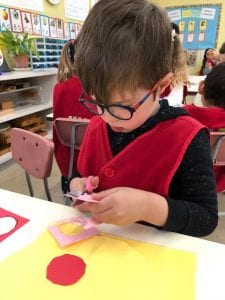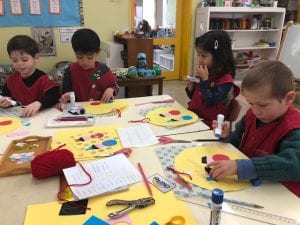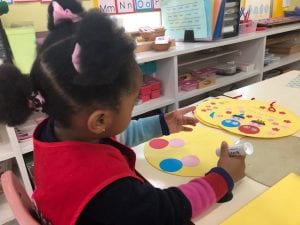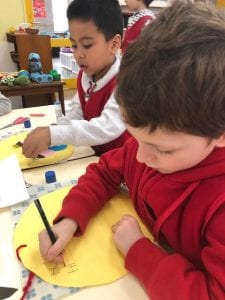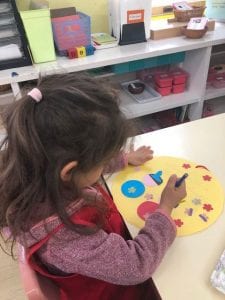 Happy Girl's Day!