Happy Year of the Boar- 2019!
In the month of January we welcomed four (4) new classmates, into our classroom in true Montessori style with care and empathy. Coming into a fresh new school environment with new faces, names and a new  language to learn can seem so overwhelming, but our new friends seem to have settled in well, as if they have always been in our classroom.
So a big welcome to our new friends and their families -Anna, Amelie, Cherilyn, Julie, Sophia & Seraphina.
Mid-way through the month the older five (5) year olds from all three classrooms went on a school excursion to the Shinagawa Aquarium. The excitement that was in the air leading up to the day made for big smiles once the day have finally arrived!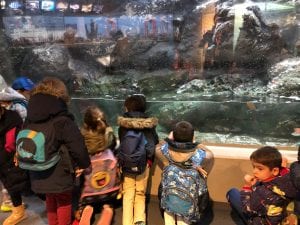 We started with looking at a display of the Tokyo bay and what sea life we could see under the surface of the water. The eels were a big hit, as was the duck!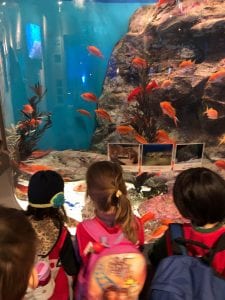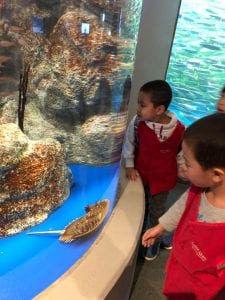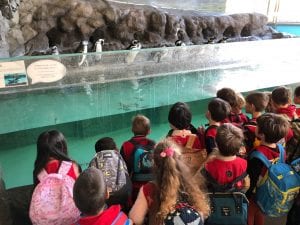 Looking at the penguins before heading off to the sea lion show.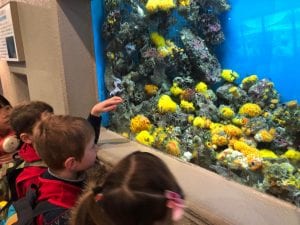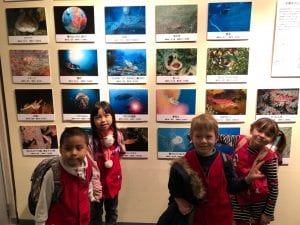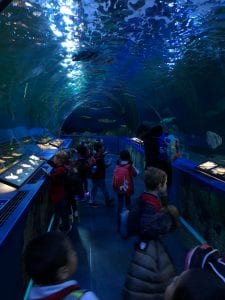 Walking through the tunnel, we enjoyed spotting different sea life and colourful fish, "Look a shark!"  "Woah, a big sting-ray!"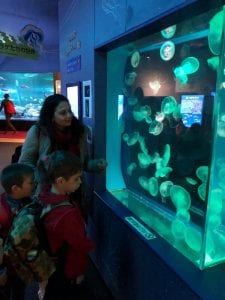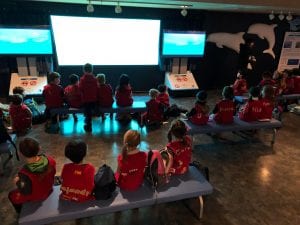 There was so much to see! We stopped here for a quick snack and watched the dolphins swim by. If we were lucky we could catch a glimpse of the baby dolphin.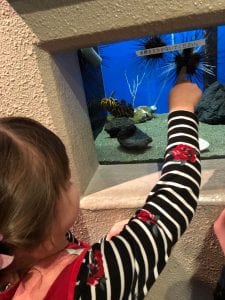 Off to explore more unique sea life!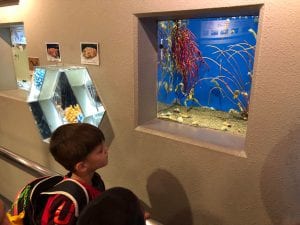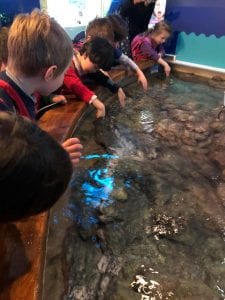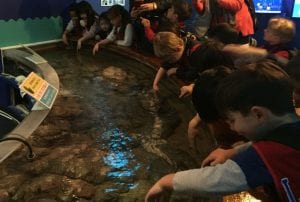 Putting our little hands into the water so that the 'Doctor fish' could have a nibble and tickle seemed to be a huge highlight that we went back a second time!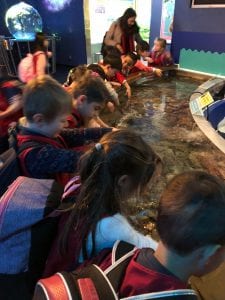 The sea lion show!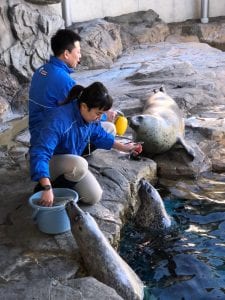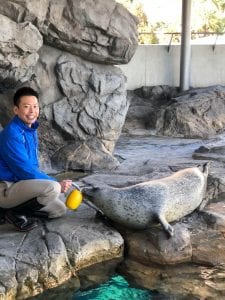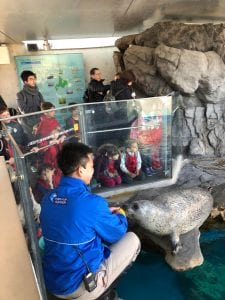 And then we watched the "Underwater show" with the scuba diver feeding the sting-ray! It was very cute to see a baby sting-ray cuddle up to the diver!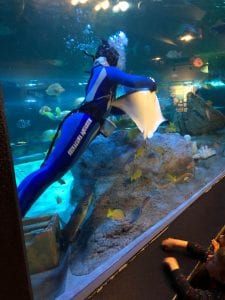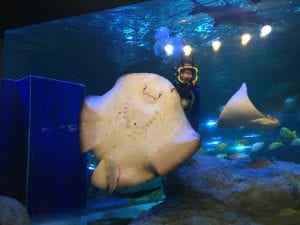 The finale of our visit to the aquarium was to see the dolphin show. Look closely and you can see mother and baby dolphin.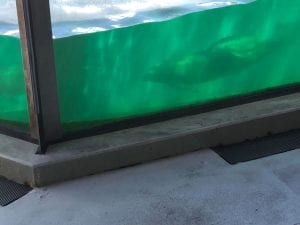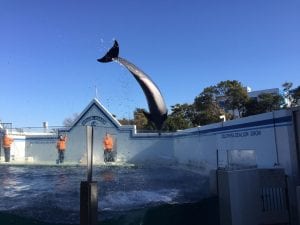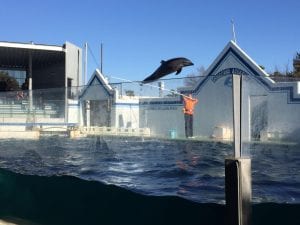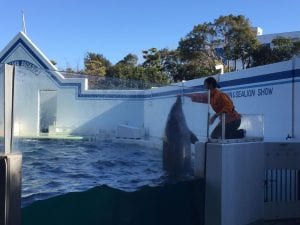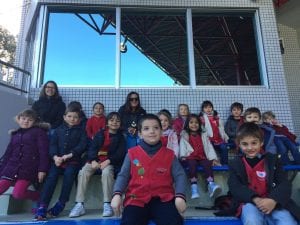 As we walked out of the aquarium the two very large (2) sharks finished off our visit for the day.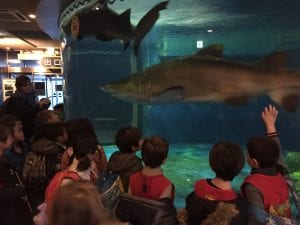 The aquarium was a fun excursion with so much to see and learn about from our sea life family. I want to thank our three lovely parent chaperones- Emily's mum, Alexis & Julie's mum & Uma's mum~ who stepped in to help us at the last minute! Parent support on these fun excursion days are vital, so a big thank you from Mrs. Almoula and I.