VENEZUELA
All the children listened so well to Leo's mum as she shared her home country of Venezuela and what interesting nature, food and celebrations that they enjoy there. She told the children that the orchid is the national flower found in the Amazon forest.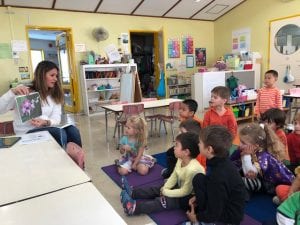 We also learnt about the highest uninterrupted waterfall in the world known as the Angel Falls or in Spanish called, Salto Ángel.
She shared the most common food that is loved by all Venezuelan people made up of rice, shredded meat and beans.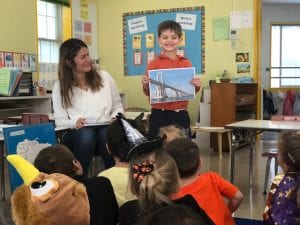 We also learnt that Venezuela has a long bridge called, General Rafael Urdaneta Bridge.
Music and dancing is also a big part of the culture in Venezuela with a big celebration coming up soon of the Virgin Mary which happens on November 18th, with many people watching the procession and fireworks.
SPAIN
We learnt so many interesting facts about Spain. Did you know that the Spanish people were the first to invent the helicopter and submarine? Or that the idea of putting a hard candy on a stick and calling it "Chupa Chumps" came from Spain?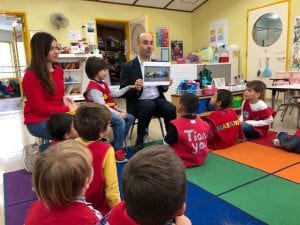 Many sports are enjoyed in Spain such as surfboard windgliding.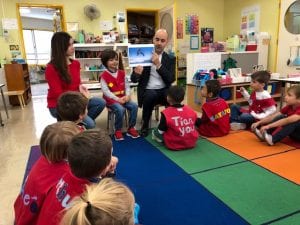 A popular festival at the beginning of tomato season is one where participants throw tomatoes at each other!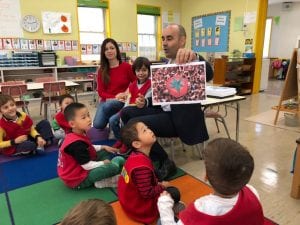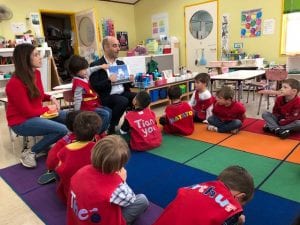 Craft time was fun! We all crumpled up red and yellow tissue paper into balls and glued them onto own Spanish flag. We listened to some upbeat Spanish music as we concentrated on this activity.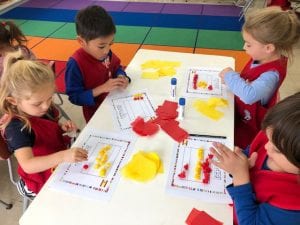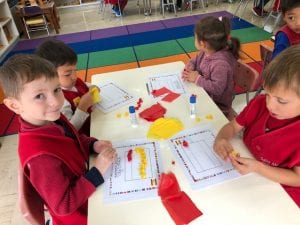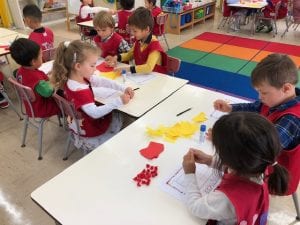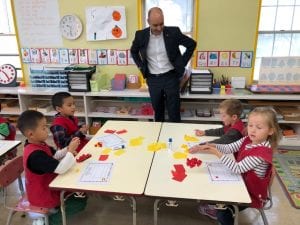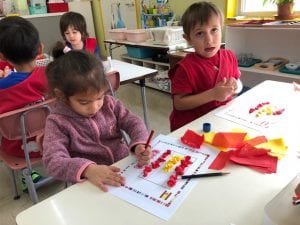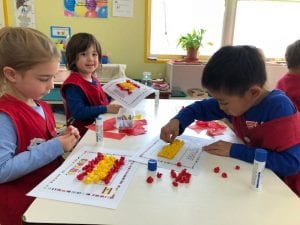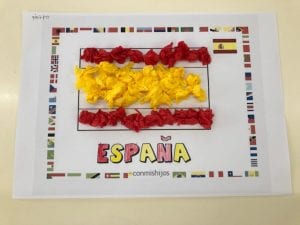 BRAZIL
We took a took at the continent of South America. Since some of the children have made their own map during our work time they were aware that Brazil is the largest country within South America.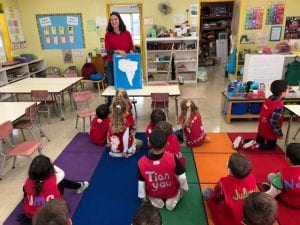 We talked about the colours on the flag and what they mean and then glued our own together.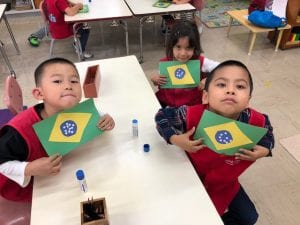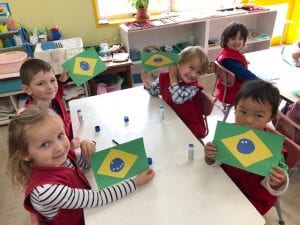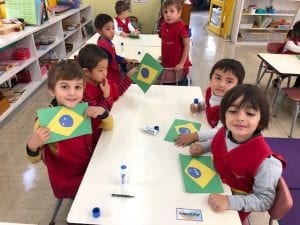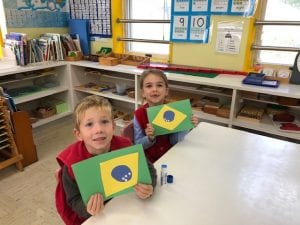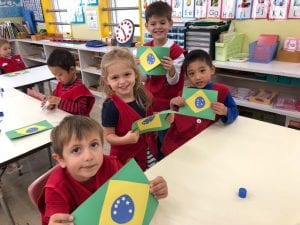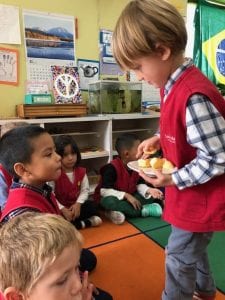 We had a taste test of a delicious cheese bread that the Brazilian people love to eat. We loved it too!
Many, many thanks to our parents who gave their time and energy to prepare such thoughtful experiences and activities for the children. These moments truly show how our school community come together to share such enriching experiences towards our students learning and enjoyment. Thank you!