An all time favourite Australian animal throughout the world would have to be the koala. It was pointed out to the children that many people mistakenly call it the koala bear, but we know that it is not part of the bear family. Even so, many times Ms. Catherine would slip by saying it and would often be corrected by the children! They are great listeners!
We have learnt so much about the dear koala and in the process have made our own craft that we get to take home. However before that can happen we want people to see our beautiful efforts on our display board just outside our classroom. What we now know about the koala is that:
*Koalas live in Australia (and other zoos around the world).
*Koalas eat euclyptus leaves.
*Koalas are nocturnal marsupials- sleeping in the day and awake in the night.
*Koalas have two thumbs. One for climbing and the other for holding food.
*Koalas eat many leaves during the night.
*Each koala likes to eat a particular euculptus leaf and will travel far to find it.
*Koalas have thick fur to keep them warm.
*Koala baby's are called joeys.
*Koala joey's like to snuggle in their mother's pouch.
*Koala joeys often like to sit on their mother's back.
While we are very curious learners we are also creative artists. So the children enthusiastically started colouring in their koala  picture, which was the first step to this craft. We remembered from reading stories together that a koala's thick fur would be grey, white, and a little pink for the nose and black for the claws.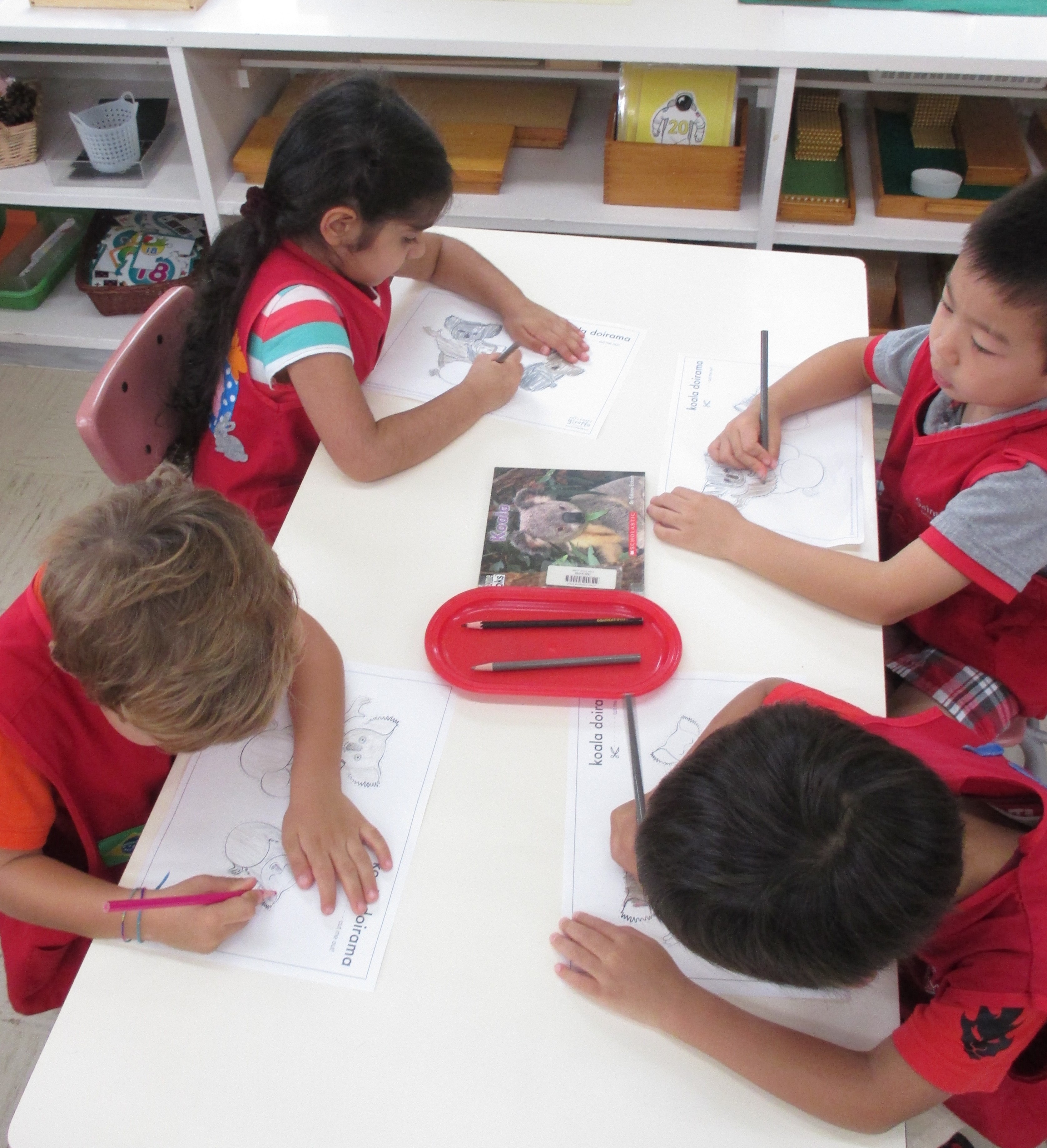 Next we started cutting on the outline. Look at that concentration!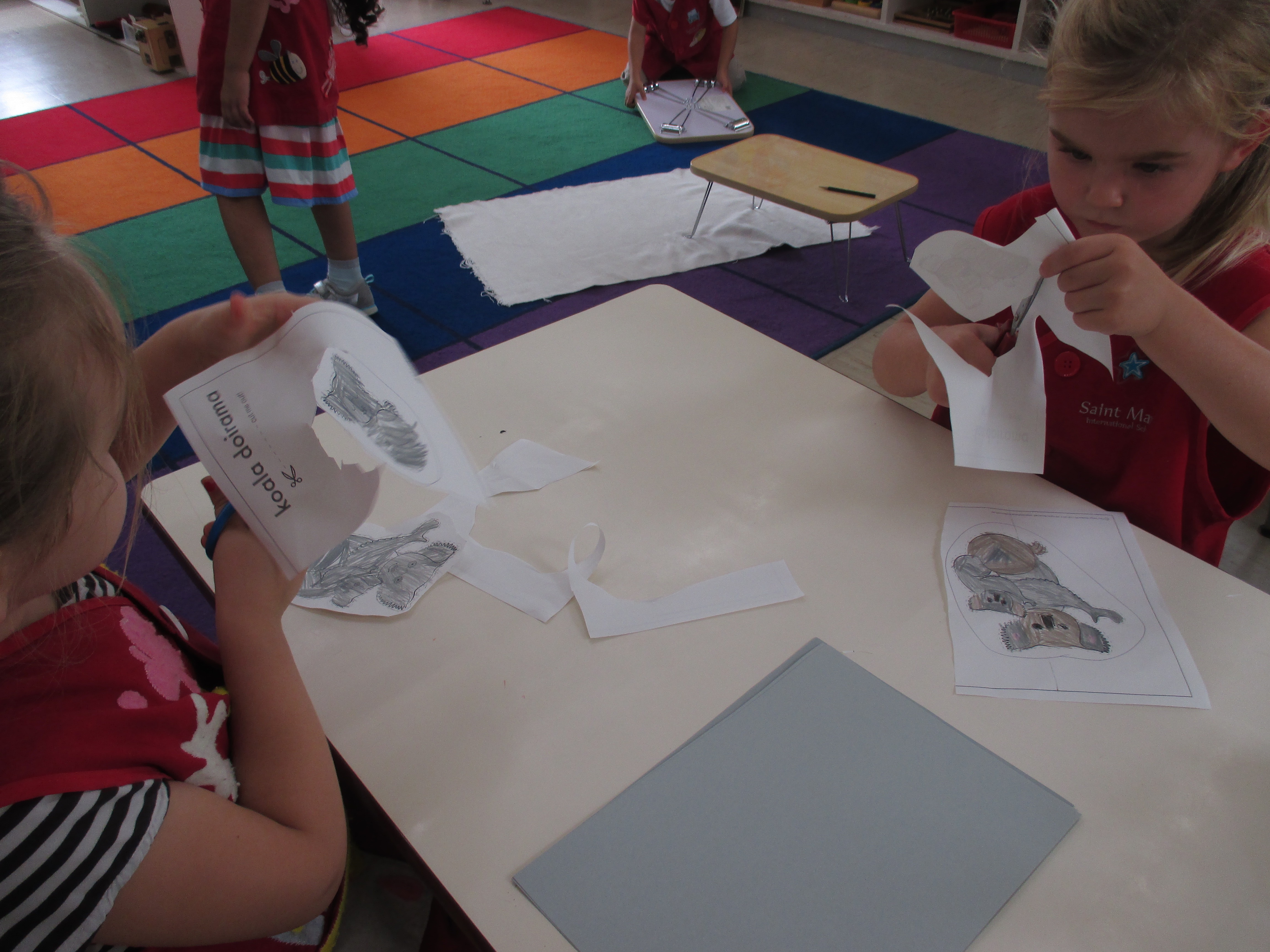 "Look I did it!"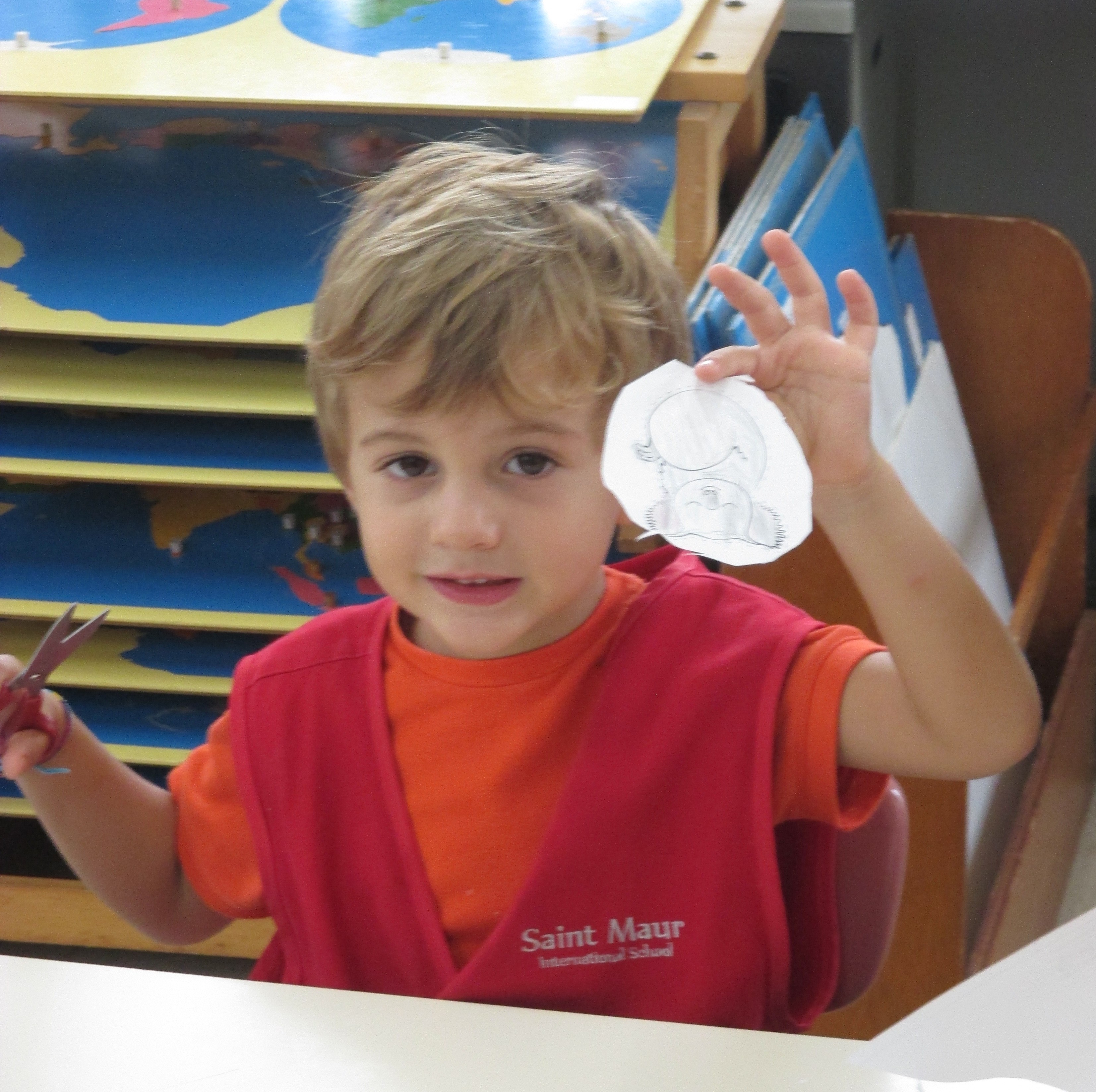 Our koalas were then pasted onto construction paper.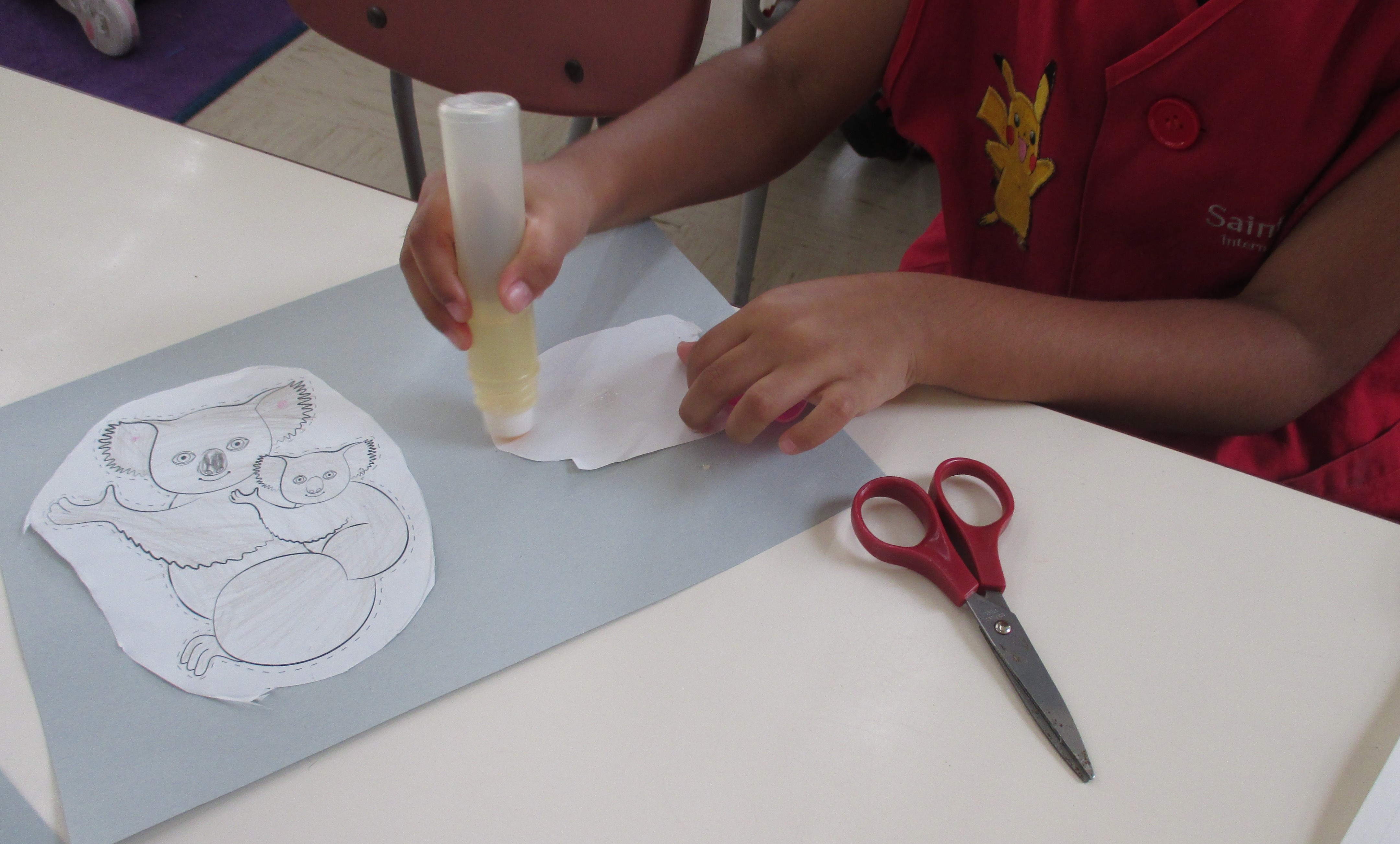 They waited a little to dry and were then cut once more.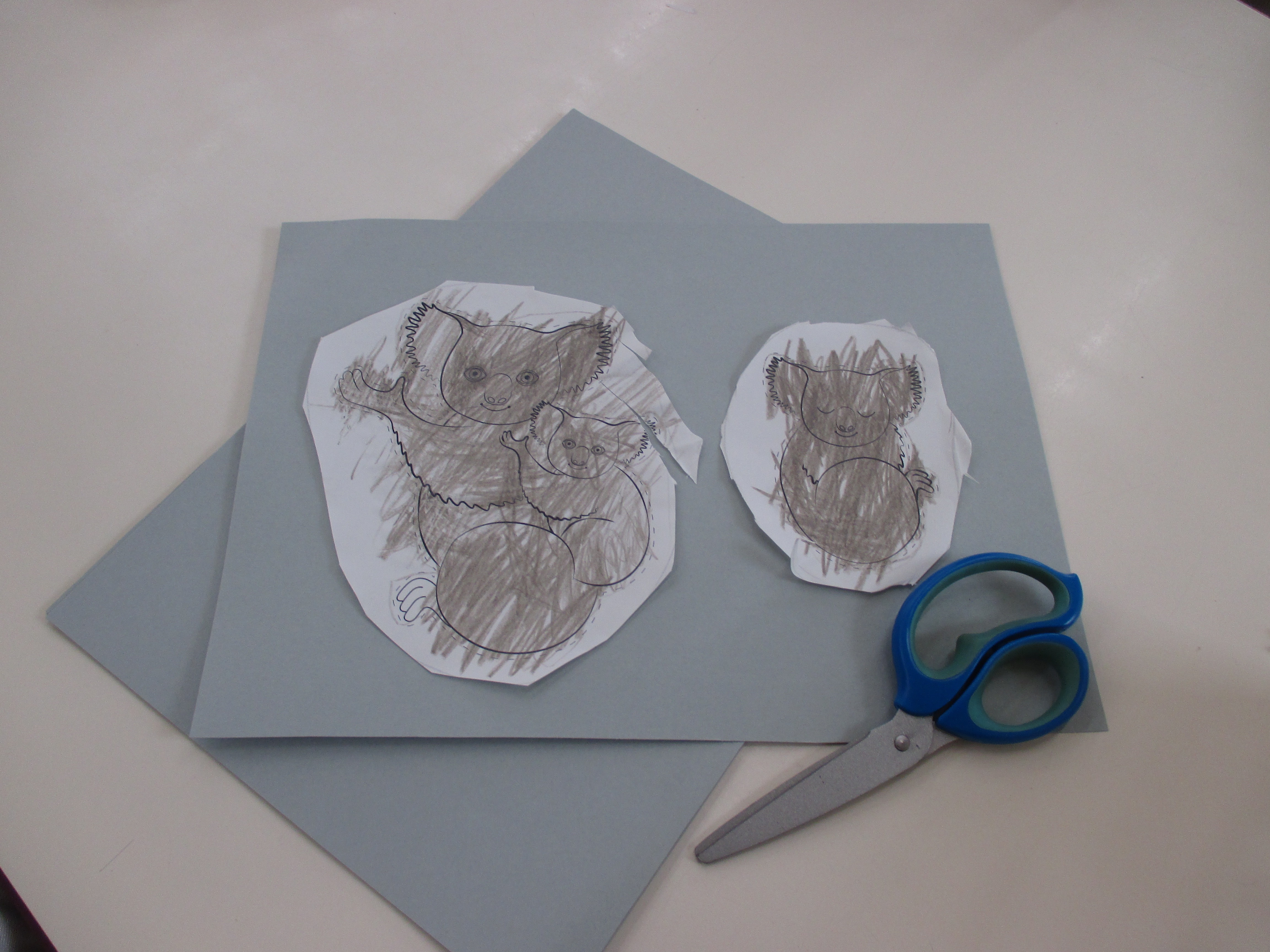 Our final step was to paint the eucuplytus tree trunk for our koalas.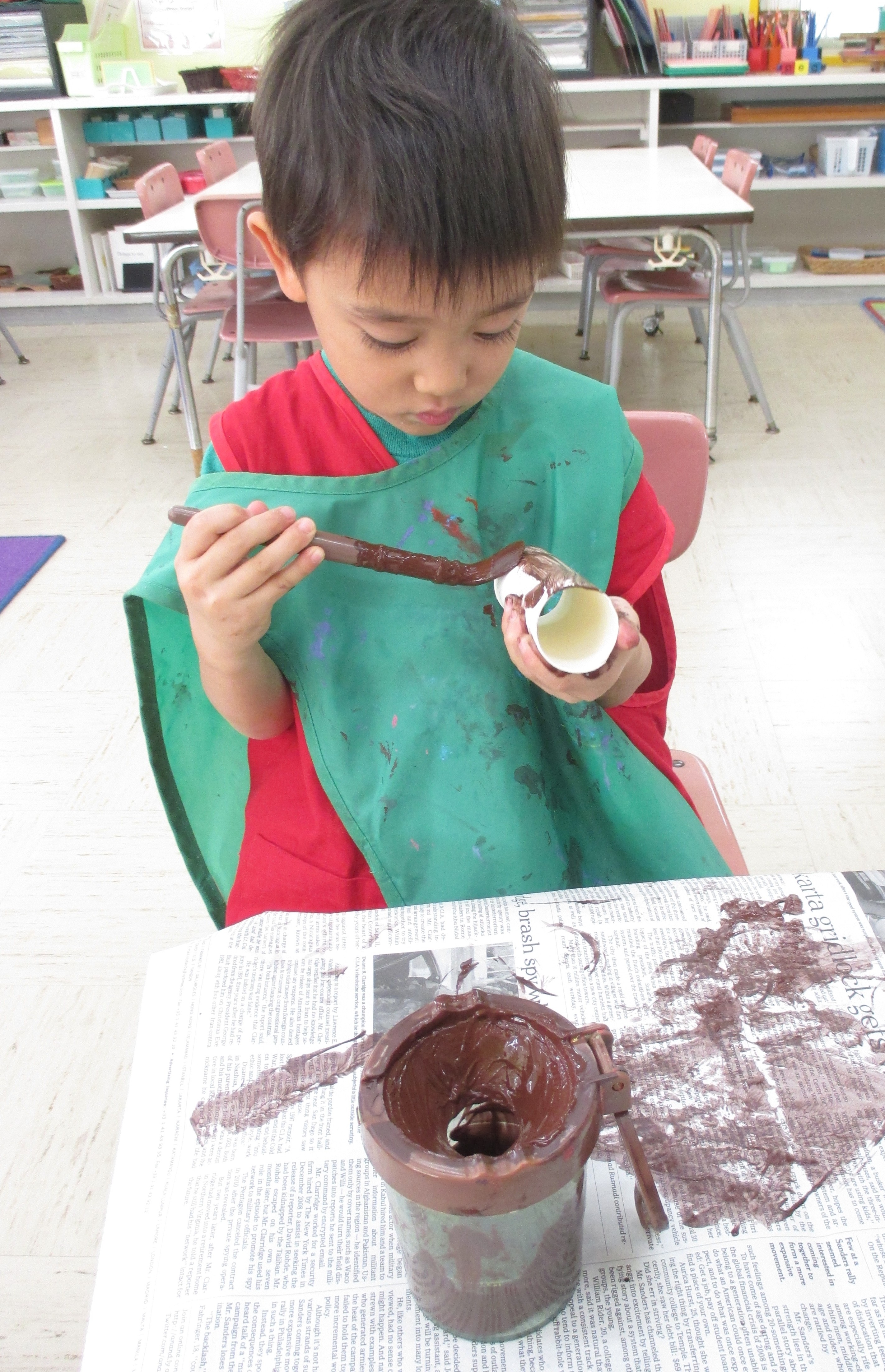 On our display board we decorated it with gum leaves for our hungry koalas!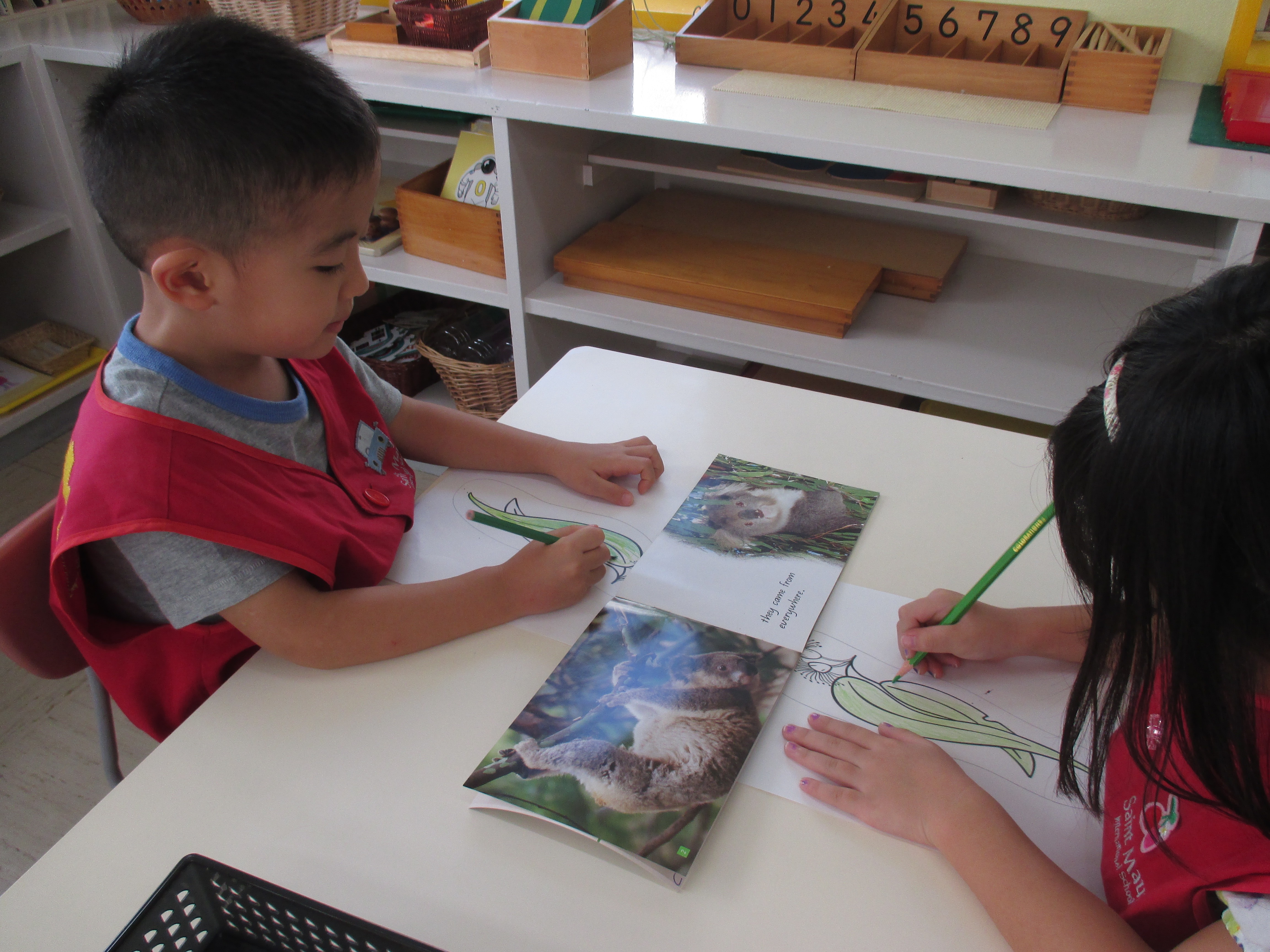 Since we have learnt that the koala is a nocturnal animal, we thought  by placing some koalas on one side in the "day" and others to the right  in the "night" that this would be a visual way to display this just outside our classroom door.