Hello boys and girls,
What's your favorite food?  Is it hamburger, soup, pizza or spaghetti?  Well, Minnie "loves" spaghetti more than anything!  She can eat it all day long.  Let's see how much she loves spaghetti.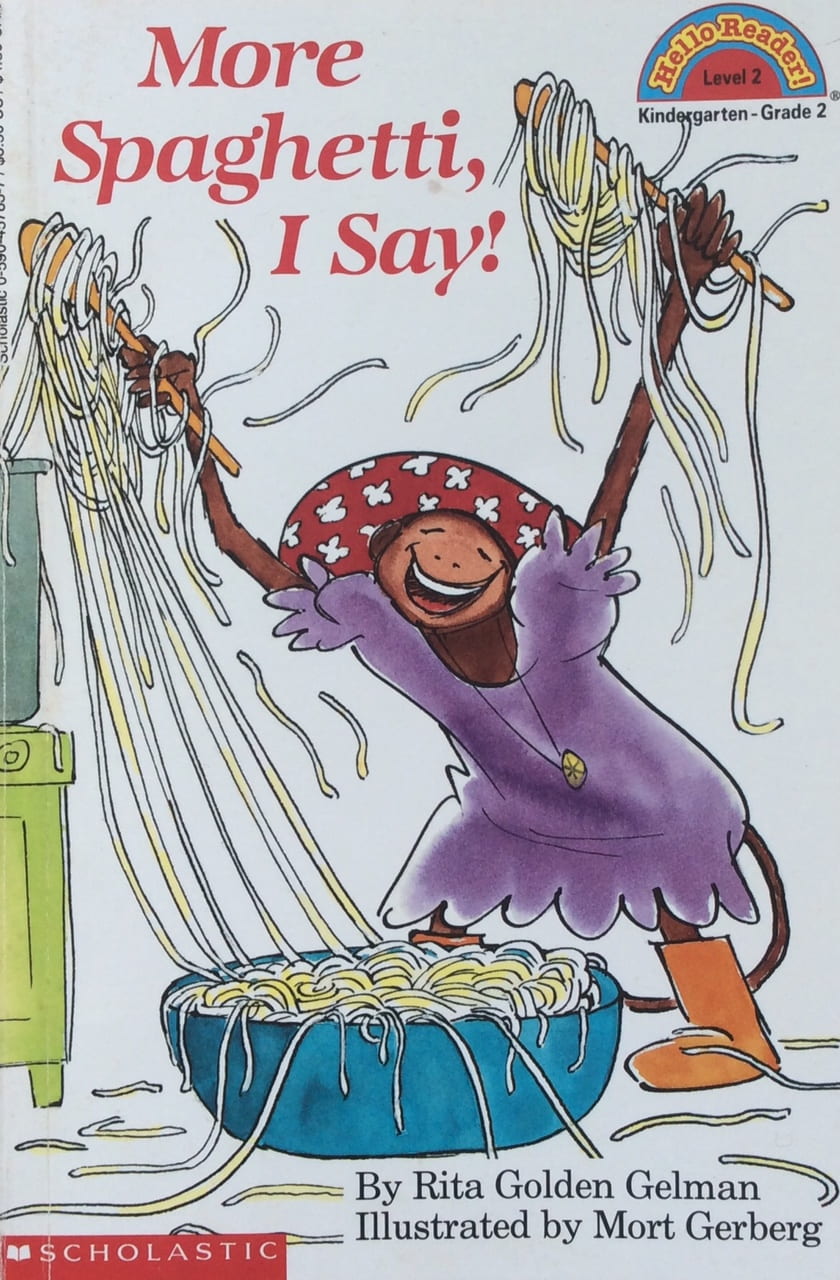 "More Spaghetti, I Say! "  written by Rita Golden Gelman, Illustrated by Mort Gerberg.    Please click here..
Questions and suggested activities.
*What's your favorite food that you love to eat, that you can't get enough of?  Tell your mom and dad why you love it so much.
*Do you know what your family's favorites are?  Why do you think they love that food so much?
*Eating too much of anything is not good, and not healthy.  Let's try to eat a little of everything at every meal,  not only the things that we like.   Do you like salad?  Vegetable soup? Fish? Meat? Have you tried to eat food that you had not eaten before?  You never know until you try it!
If you have some spaghetti and pastas—and a little bit of clay—here's a fun activity.
Can you be creative and build something?
For a challenging science experiment using spaghetti and marshmallows, you may want to try this activity with the whole family.
Would you like to draw spaghetti with meatballs? You can draw any way you like.  Here's just one example.
Are you getting hungry?
Here's a recipe for a spaghetti dinner.  Please click on the blue words (not the picture).  
One pot of spaghetti with meat sauce. How does that sound? Yummy!