The first month of 2020 has flown by and here we find ourselves in February, with March just around the corner.
So what have we been learning about and doing. Let's take a look!
CHINESE NEW YEAR
Apart from all the hands on learning going on with Montessori and non Montessori materials  in class, the children have celebrated Chinese New Year. We read a Chinese folktale story about how the Chinese Zodiac came to be, and how all the twelve (12) animals got their place, except the poor cat who was tricked by the rat! Now that it is the Year of the Rat, we had fun making our own Chinese lantern, while practicing fine motor skills of cutting, pasting and pencil control.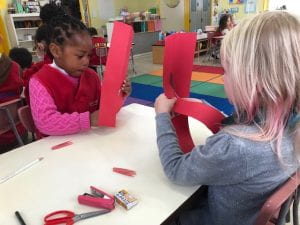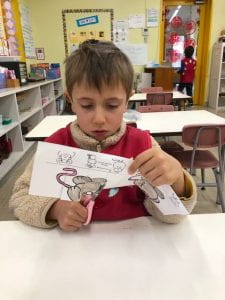 We decorated the  front entrance to our classroom with everyone's lantern to welcome in good luck!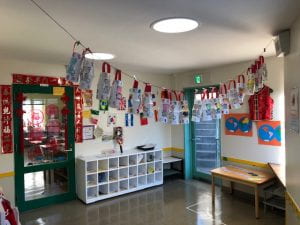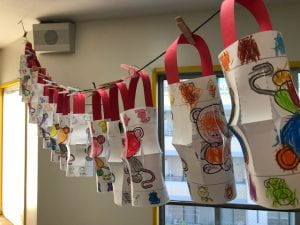 And then before we knew it, Setsubun was here to celebrate the day before the first day of spring in Japan. It is traditionally celebrated on February 3rd. We made headbands with one side of an Oni (bad luck) and on the other side the face of good luck. We chanted, "Oni wa soto! Fuku wa uchi!," to say goodbye to bad luck and welcome in good luck. Instead of throwing the soybeans at the Oni as you usually would, we enjoyed eating the amount of soybeans for how old we are and a little bit more!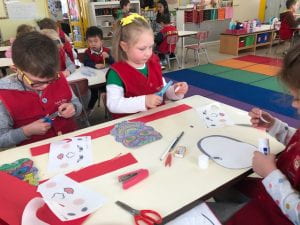 AUSTRALIA
With the devastating bushfires that burnt throughout Australia our Elementary Student Council decided to raise funds in support of the country's people and its wildlife with a Bake Sale.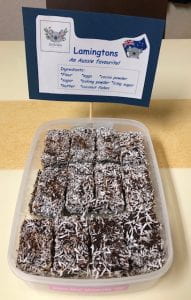 The event was very successful. As an Australian myself, I was overwhelmed by the care and generous donations that were given by our school community. Thank you! We also have amazing bakers at our school!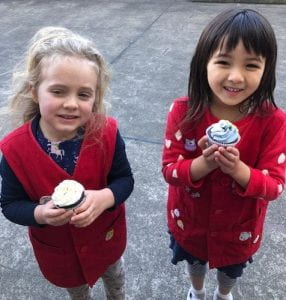 FUN DAY
On the last day of January we engaged in a "Fun Day" from Montessori to the Elementary school. The theme of this day was based on science experiments. Our class did an oil and water colours resistance experiment and in the process made our own designs.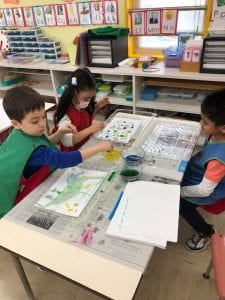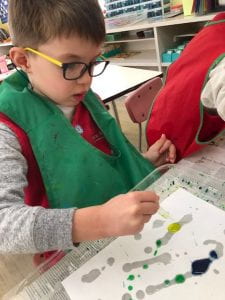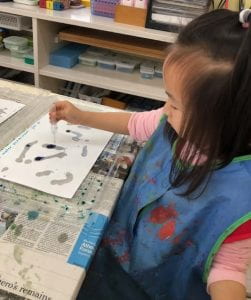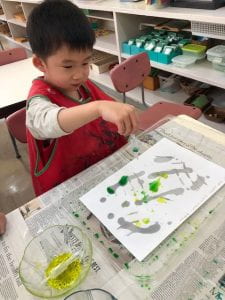 Signs of Spring
On our way to the library we stopped for a photograph under our early flowering cherry blossom tree. This tree was planted in remembrance of Sister Carmel who was one of our schools former Head of School and who dedicated her life to education in Japan for 60 years. She was also  influential in bringing the Montessori Method of Education to Saint Maur. So when this beautiful tree blossoms it reminds all of us who once had the pleasure of knowing her that she is looking down on us, happy with all the learning, laughter and growth that continues to flourish and develop within all of our students at Saint Maur.
Here is an article posted in The Japan Times: https://www.japantimes.co.jp/community/2011/11/01/general/sister-blazed-a-trail-for-international-education/#.XlSKopMzbwc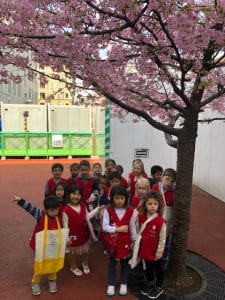 Take 1!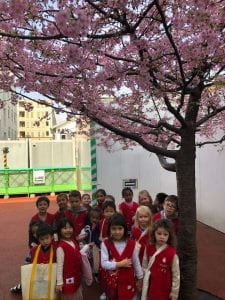 Let's try again…..Take 2!