On November 28th we learnt about Thanksgiving. It is an important historical event that is celebrated on the fourth Thursday of November when the Pilgrims first settled in the United States in 1621. It is  also known as the "First Thanksgiving."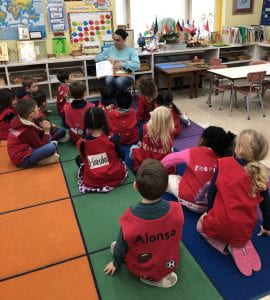 We welcomed our parents from the United States to share this event with the the class. A story was read about the first Pilgrims.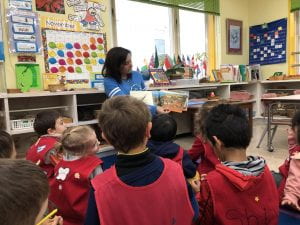 Then we had fun playing a "Thanksgiving" themed bingo with tasty cracker markers!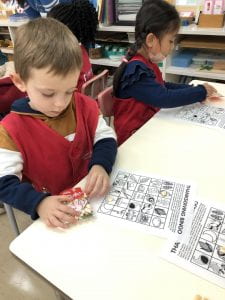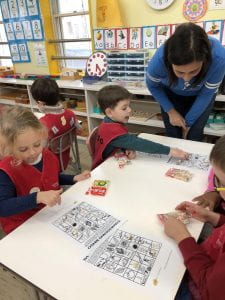 And when we needed some help to get our 4 pictures in a row there was support from our class mothers'.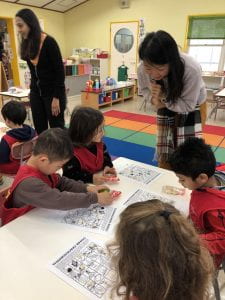 This game was a good way for the children to develop their skills in being able to listen for and visually find the Thanksgiving object that was shown in front of them.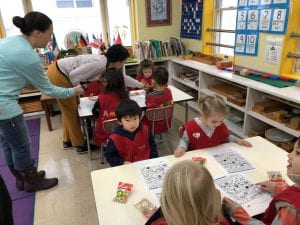 When we all the children had a turn calling, "BINGO!" a sweet treat was given and enjoyed.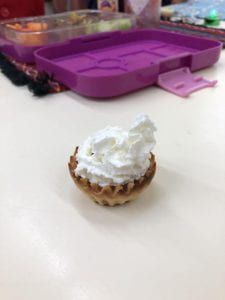 At the heart of Thanksgiving is the getting together of family and friends to remember and be thankful with a Thanksgiving meal. One of the many traditional desserts that is eaten is pumpkin pie. The children learnt that the pumpkin was one of the vegetables that was grown and harvested by the Pilgrims all those many years ago. One of our parents kindly made the children pumpkin pie tarts to enjoy after their lunch.
Many thanks to our class Mothers who prepared these activities for the class to learn about and enjoy!