Each Autumn in the northern hemisphere the beautiful Hindu festival of lights or better known as "Diwali" is celebrated by the Indian people. In the southern hemisphere it is celebrated in Spring.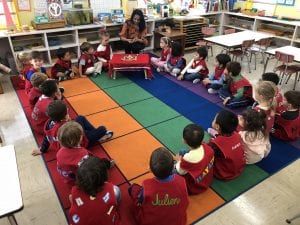 It represents good over evil according to the Indian culture. The beautiful display of lights on houses, shops, offices and temples lasts for about 5 days. On the third day, it is the  known as the darkest night and the peak of many preparations and rituals occurring.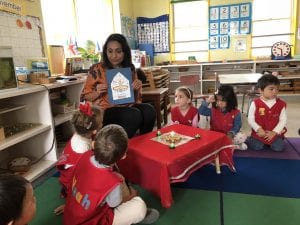 Mrs Almoula shared with the children how she lights the candles in her house, dresses up in a beautiful, colourful dress with shiny beads and enjoys both fireworks and good food together with her family and friends here in Japan. She also shared how she celebrated Diwali with her family in India when she was a little girl by visiting family and friends, and receiving money and sweets from relatives. We had many questions.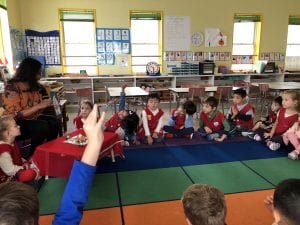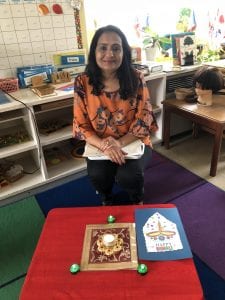 It is always such a pleasure to share in others cultural celebrations and to learn about diverse cultures.  ******Happy Diwali******