The season of Spring in Japan is truly a celebration of new life with cherry blossoms blooming wherever you go.
During this season we were busy bees engaging in a variety of activities.
Hinamatsuri craft- Girls' Day March 3rd
We got creative and made our own girls's day craft by colouring, cutting and piecing together all our parts to form the Emperor and Empress of Japan. We also taste tested sweets that are eaten on this day called, alale, made of puffed pink, green and white rice.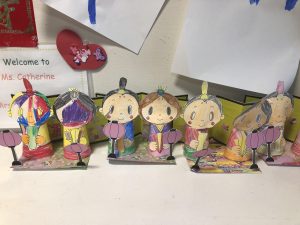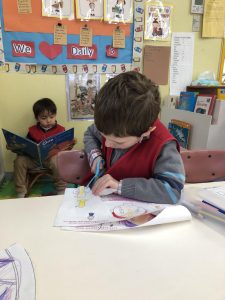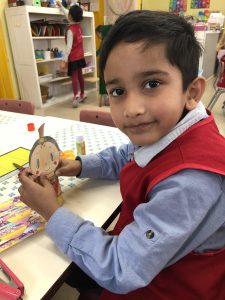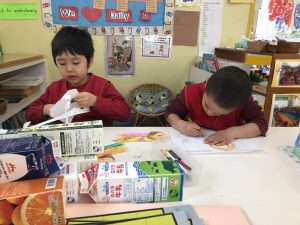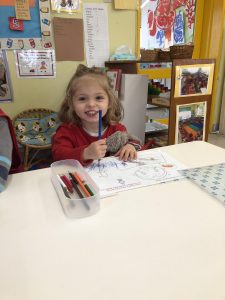 Spring crafts
Who doesn't enjoy making their own bunch of spring flowers?
The children had to observe and then follow simple directions of where to cut and paste to create this craft. We all did so very well with it.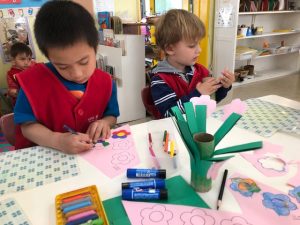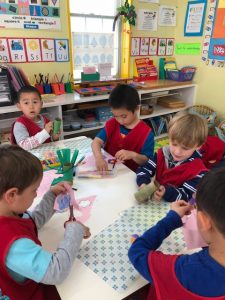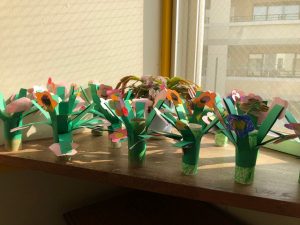 Student Art Exhibit
We enjoyed an art exhibit by a senior student who shared her display with the Montessori and 1st grade students  up on our roof playground for a day. The photography was centred around the theme of: Children's Dreams and Imagination.
Below the student explains the ideas around her display.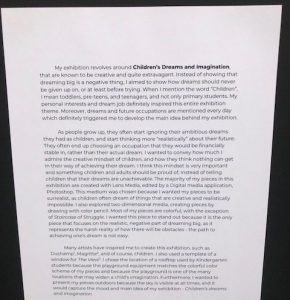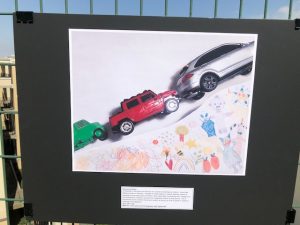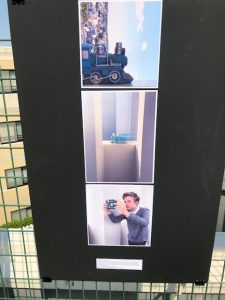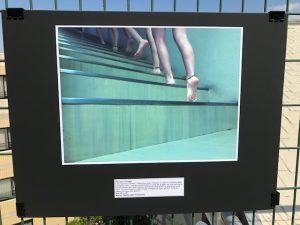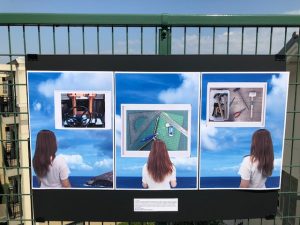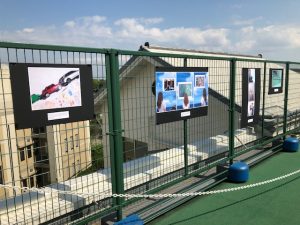 Spring concert
Mrs Almoula and I worked with the older pre-first students on their spring concert dance, which was Indian inspired. They learnt how to coordinate both their own movements and with a partner on stage.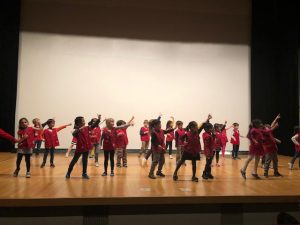 The children took to the dance instantly and did so well on concert day! They also dressed in traditional Indian attire, which looked amazing!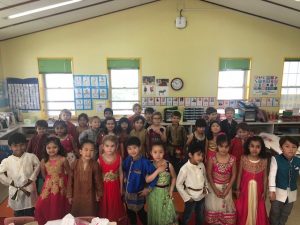 Tango no sekku-Boy's Day (May 5th)
We had fun creating our very own boy's day craft and ate tasty sweets that are traditionally eaten on the day. The children learnt that the leaf of the kashiwa tree is wrapped around compressed rice balls that are filled with sweetened red azuki beans. It was a popular taste testing experience and the first for some which got a thumbs up!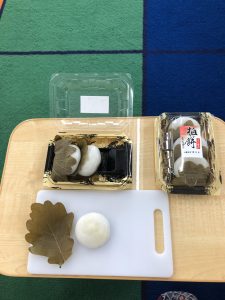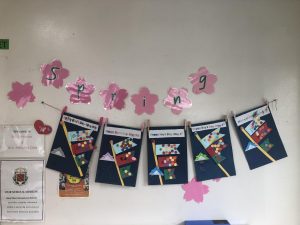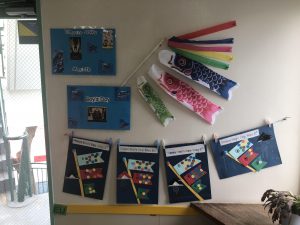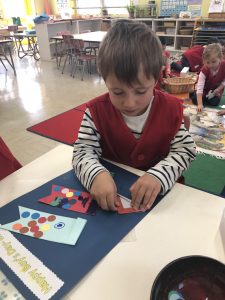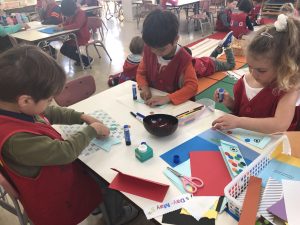 Mothers' Day crafts
Refining our skills for colouring, cutting, pasting and writing. So much love went into each and every Mother's day craft. We hope our mothers' enjoyed their unique gift of love.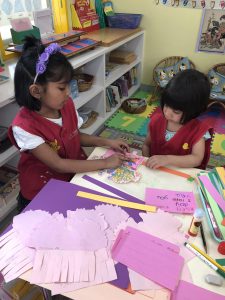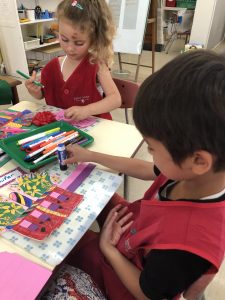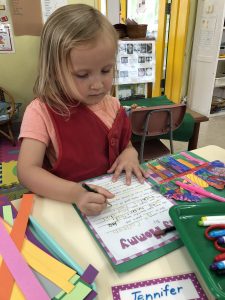 Haven't we been busy bees! What will we be up to learning, experiencing and sharing next month!