On December 1st it is our classroom tradition to decorate the Christmas tree in our classroom! We gathered together and took turns to make our tree feel festive with wooden ornaments, baubles and tinsel. We were really practicing our school theme of, "Communication & Collaboration," as we worked together to welcome in the Christmas season.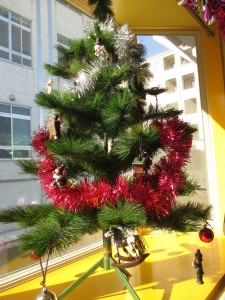 We have been talking about how we can communicate and collaborate as a class and as an individual with others. When the teachers observe examples of this occurring either in the classroom or on the playground,  it is the perfect time to point it out to the children.  The children are also very happy to express to others when they are collaborating with each other. It really is in action throughout the day!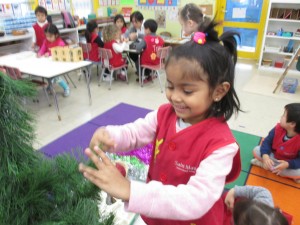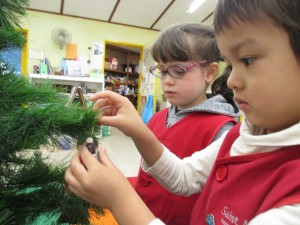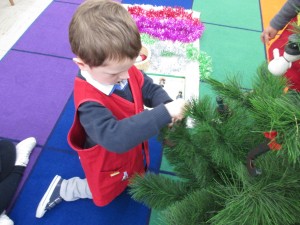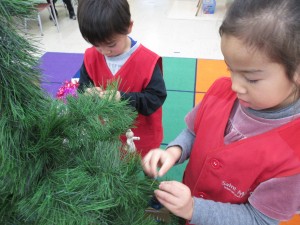 Even our Christmas cactus (gifted to our classroom by Jenny's family) started blooming, making us feel the Christmas spirit.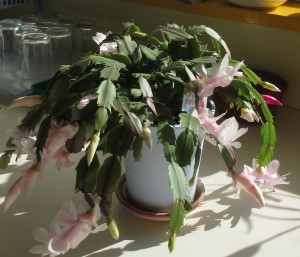 We have been very busy for the last few weeks making our Christmas crafts and enjoying the process.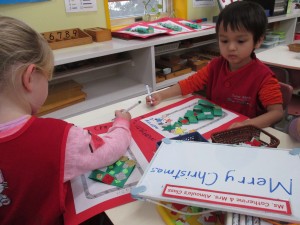 Using our fine motor muscles we pounded and rolled our paper clay and then used cookie cutters to make our own decorations.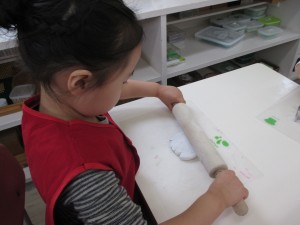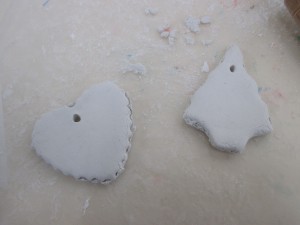 After they had dried we creatively painted them and gave them a ribbon to to hang up.  The decorations above are plain, but each child painted theirs  with love and creativity. We hope each family enjoys theirs!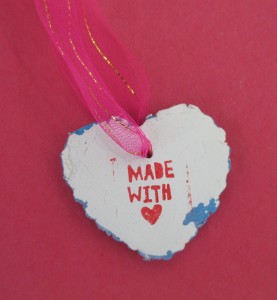 —————————————————————————————
On our last day of school for 2016 we all joined Mr. Agnew the Head of Religion studies in the chapel for a "Christmas celebration." He spoke to the children about being thankful for our parents, friends, teachers, less fortunate children and ourselves as unique individuals. As he spoke with the children he lit candles to represent all that we can be thankful for at this time of year.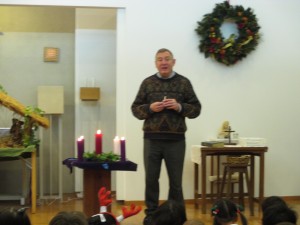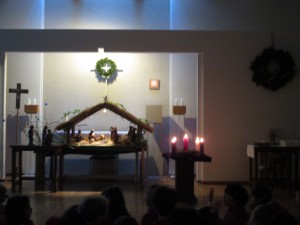 We sang our songs from the Christmas concert and watched a short story/song of the nativity scene. It is always a peaceful place and a moment to spend together in the chapel to reflect on all the blessings we have in our lives and as a school community. Thank you Mr. Agnew!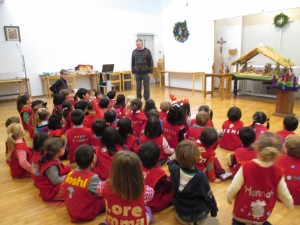 Our last day together in 2016. Some of our classmates are missing in the photograph below but we were thinking of you, Enoal, Jennifer, Nico & Serina!
We also farewelled our dear friend Lore who we will miss very much.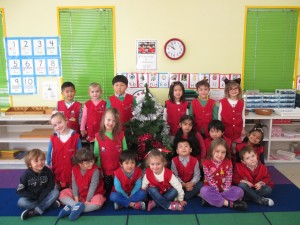 Merry Christmas to you and your family.
Peace, love and happy holidays to you all. It's been a great semester 1.