Each year Mrs. Almoula enjoys sharing with the children one of her countries most significant celebrations called, "Diwali." The meaning of Diwali is to place rows of lighted candles, which is also better known as the "Festival of Lights." People decorate their homes and businesses with both candles and colourful lights to celebrate good health, happiness and a prosperous new year for all. This celebration lasts for five days!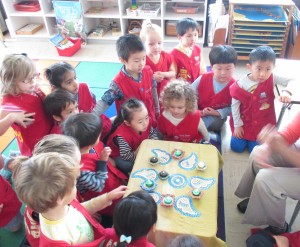 Mrs. Almoula explained to the children that many families enjoy decorating outside of their front doors on the ground with beautiful intricate designs which are traditionally done with both colourful sand and nowadays plastic cut-out versions. People also enjoy exchanging many sweets and a meal together.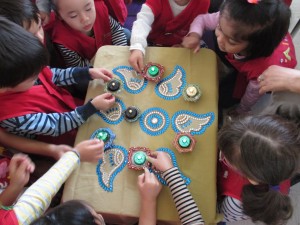 The children enjoyed a traditional Diwali story called, "Ramayana" which tells of victory of good over evil.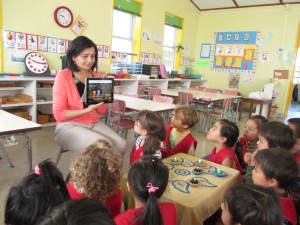 Another tradition is to send cards to family, friends and business acquaintances wishing again all good health, happiness and prosperity. We made our own cards for our families.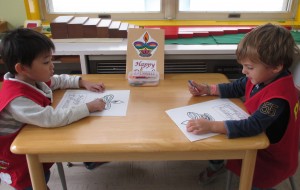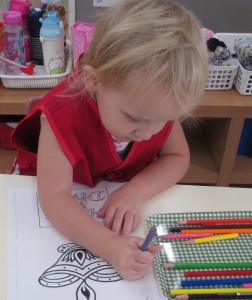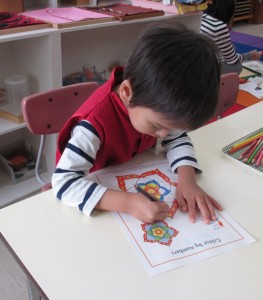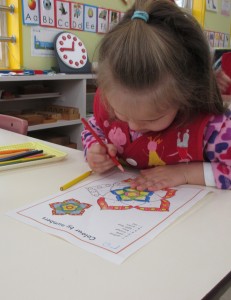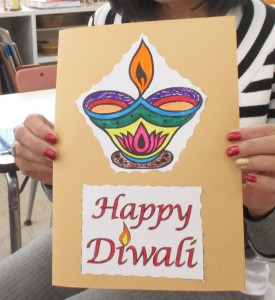 Happy Diwali to all our families!