Hello boys and girls,
In Japan, May 5th is Children's Day  and a national holiday.  It is part of Japan's "Golden Week".
In today's story, I'd like to talk about some of the celebrations observed in the country, including Children's Day.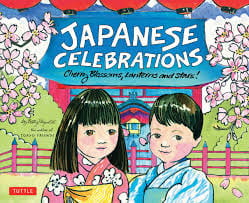 "Japanese Celebrations"    by Betty Reynolds   Please click the title.
Questions  and suggested activities:
Have you seen any Koinobori (carp streamers) as you were taking a walk around your neighborhood?  Can you describe where you saw it?
March 3rd is "Girls' Day", for girls to celebrate.  May 5th used to be called "Boys' Day", but now it has been changed to "Children's Day" when we celebrate the good health and happiness for both boys and girls.
Would you like to make a traditional Samurai warrior's helmet to wear?  If you have some old newspapers, ask your parents to put together two spread sheets on top of each other. Then, you take the left corner at the bottom and bring it to the top to form a triangle. Fold the bottom crease before cutting off the right side edge carefully with a pair of scissors. For the next steps, please enjoy the video below by clicking on the "play button" in the center.
Would you like to learn and sing a popular song about Koinobori?
Japanese Children's song : Koinobori
When the song was first made, the verse talked about a big father carp and his small children carps (as in the song above).  Later, in the mid-Showa era, the Koinobori had two big carps (for the father and the mother), along with the small carp(s) (for the child or children) to represent the family.
Now, if you are up to it, would you like to make your own three-dimensional Koinobori?
You will need a piece of paper, some crayons, scissors, glue, some colorful tissue paper, and some old newspapers for stuffing. You might need some help from a grown-up, but I'm sure you'll enjoy coloring it on your own.  You can have fun filling in with crayons you choose.  Maybe your family might make one Koinobori each to decorate your home. Please click the "play button" below to get started.
Would you like to do some coloring?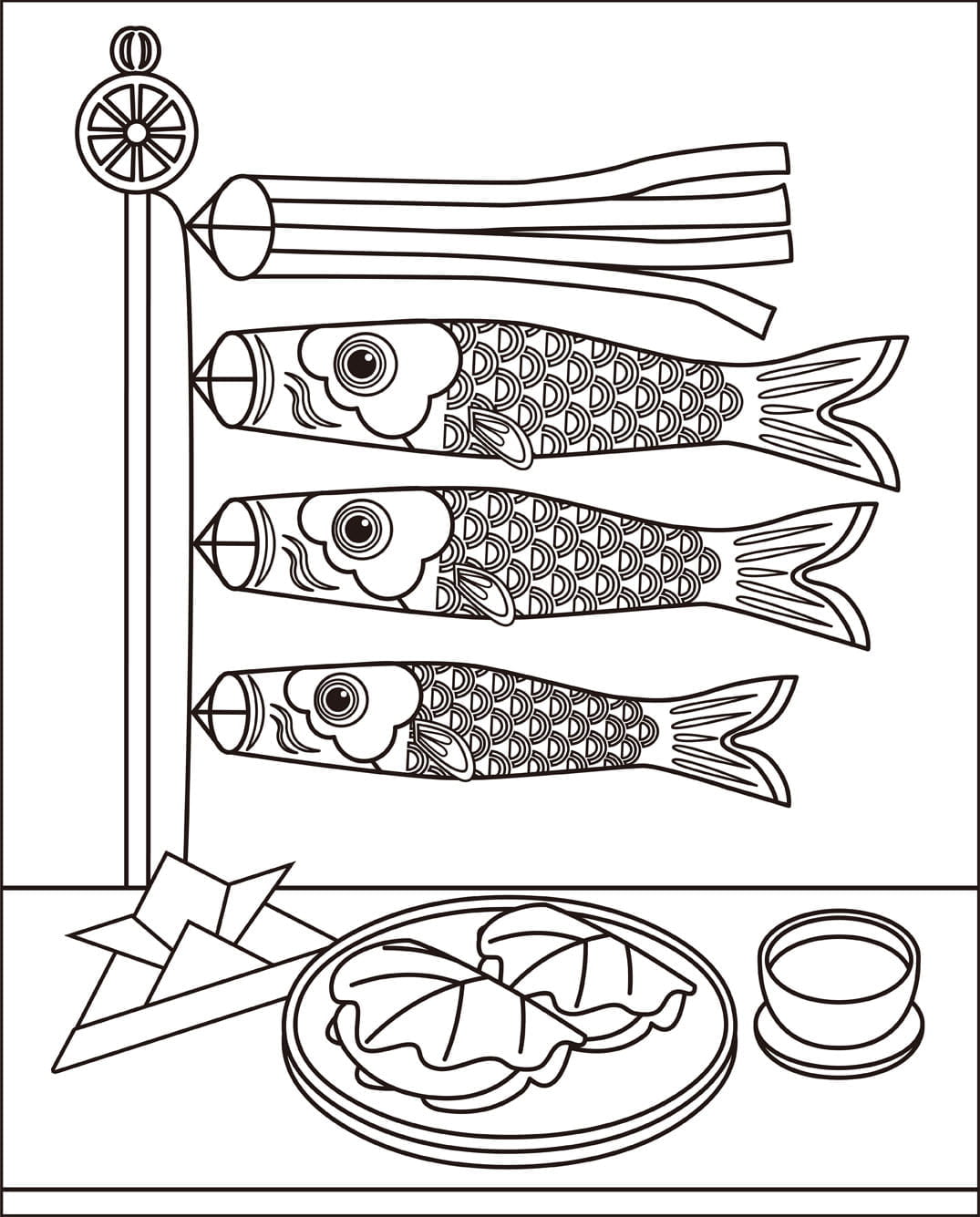 Children's Day Coloring 1 – click here to open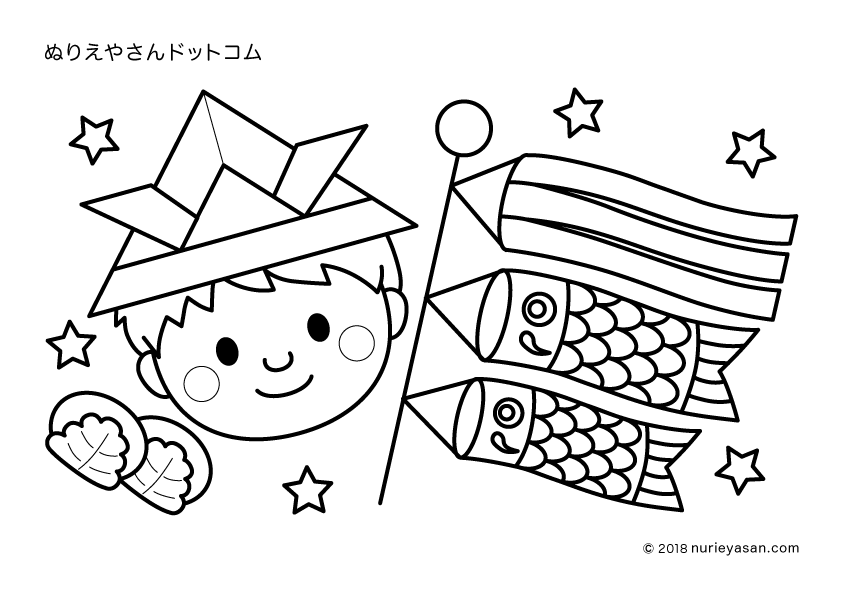 Children's Day Coloring 2 – click here to open
Special celebrations (events) in Japan
Please click the above link if you are interested in learning more about celebrations in Japan.  (from Web Japan)