Hello boys and girls,
If we were at school, yesterday would have been our annual Food Fair.  Maybe some of you would have remembered it from last year, but for some, it would have been the first time.  If you were at the Christmas Bazaar last November, it would have been a much bigger version, with many food booths, games and vendors selling many goods.
Our story today is about a peddler.  A peddler is someone who comes around the neighborhood selling things. They could come on a bicycle, in a car or truck, pulling a cart, on foot, many many different ways.  It might be different depending on the country too.  Let's see what this peddler does today in our story, Caps for Sale.  Please enjoy!
Here are some questions you can answer or think about:
What is a peddler?
Have you ever seen a peddler?
Do you think you can balance all those caps on your head?
How many caps were there all together?  How many of each and what colors?
What happened to the caps when the peddler woke up from his nap?
Can you watch again and pretend to be the peddler and then the monkeys?
Which cap do you think you would like to have?
Here are some activities for you to enjoy….
Coloring Worksheets ~
If you don't have a printer, you can make your own peddler and then caps to place on his head.  If you make your own peddler, you can make other things for him to sell.  It could even be a girl peddler!
Click here for the coloring pages  (2 pages)
Movement Activity ~
Can you walk with something on your head?  You can find things to place on your head and see if you can balance it and walk around your room or your house.  When you get good with one, try to put another and another.
Here are some examples of placing a book or a basket on your head.  It's actually a Montessori activity for Walking on the Line.  You can try walking on a line while placing these objects on your head!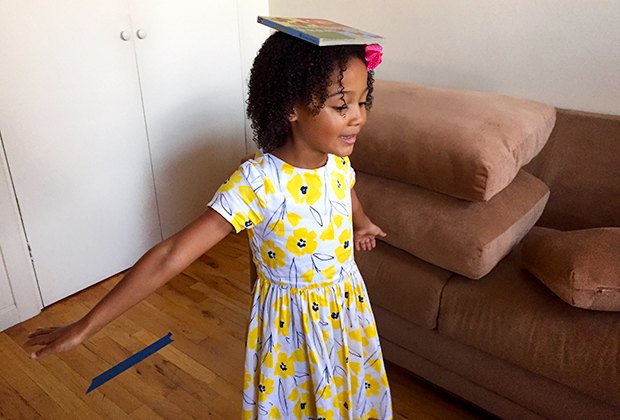 Don't drop it!!