Happy Chinese New Year! The Year of the Dog is here and with it we enjoyed not only learning about the meaning and traditions of the Chinese culture, but the the importance of this celebration for Chinese people around the world. We decorated our classroom door to welcome in a happy and healthy year ahead for us all.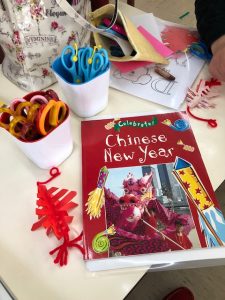 In our class we were given a presentation by Ryan's mum who shared with us an origami paper cutting craft which is  famous in China. We watched as she folded, drew and then cut her paper to create the Chinese character "Spring."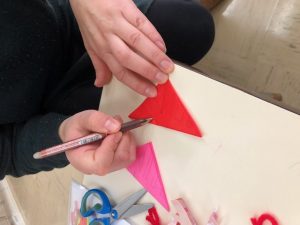 Thank you to our classroom mother's who came in to help and guide us with our own creations.
While some of our classmates made their paper craft, others were busy making their "Year of the Dog" paper lantern.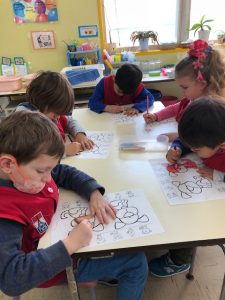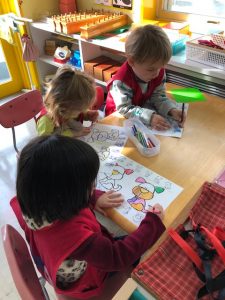 What a fun and meaningful activity for the children that can be hung at home to bring on a year of good health and happiness!