This past fall, the Elementary School Student Council prepared a whole Elementary literacy and art project. As a group, we read and discussed a book titled, "Only One You" by Linda Kranz. We then prepared and presented a read aloud slideshow with our own illustrations to Elementary students at an assembly. We chose this book because of its important message that encourages us to be unique, resilient individuals and global citizens.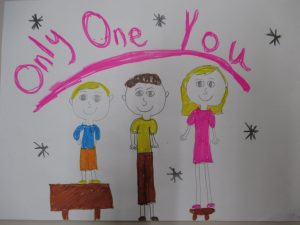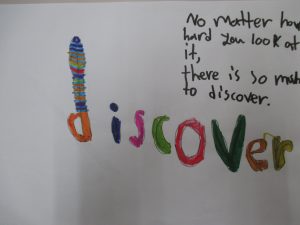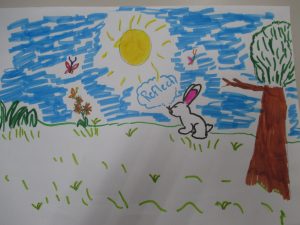 To follow up with our presentation, ESSC collaborated with the Fun Day coordinators to run an art project. Students had the opportunity to design a personal emblem representing their interests and unique qualities. We displayed the colorful emblems in front of the ESSC bulletin board for the community to see.
Finally, it was ESSC's wish to give back to our community, in particular to our school library. ESSC donated two multilingual books by Linda Kranz to add to our library's book collection. Ms. Schumacher and Ms. Varsha were very grateful for the books and they allowed two of our reps to catalogue the books to prepare them for check out.
Overall, this was an ongoing project that took a lot of planning and coordination. We are extremely proud the ESSC reps who made an effort to integrate our SMEOS with literacy and art and to energize our Elementary students and staff. We hope that all of the Saint Maur community can also be proud of their efforts.