Our third country presentation during International week took us to the country of Brazil.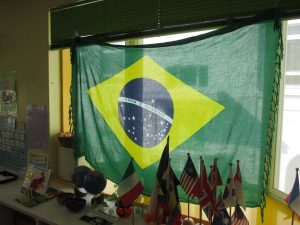 The children had fun learning about the meaning of each colour of the flag with Theo's mum and then they pasted the pieces together to make their own flag.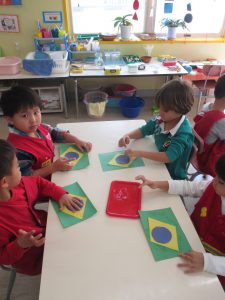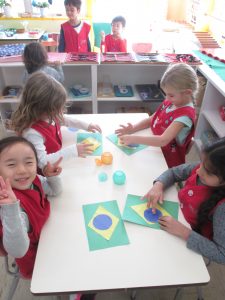 After lunch we ate some delicious, warm bread rolls and Brazilian sweets for dessert from our Brazilian mothers! Delicious!